As a professional photographer myself, I'm always looking for creative ways to improve my photos. I've used objects such as crystal balls and fairy lights to help improve my portraits, but recently I've incorporated prism photography and I've been super satisfied with the results!
When I started using a prism for photography, there was a lot I didn't know. I looked online for a proper guide for prism photography, but I wasn't able to find anything. After learning most of the prism techniques myself, I decided to write my own guide for those looking to start!
What is a Photography Prism?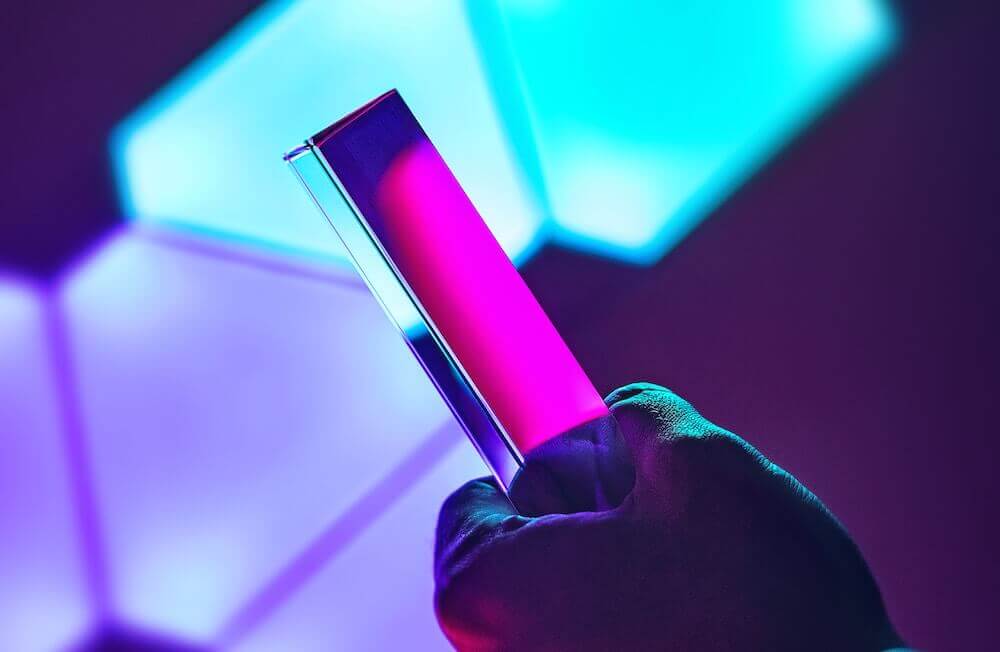 A photography prism is simply a glass triangular prism that can be used to reflect light and produce a unique photo effect for your photos. This prism is typically made out of glass and works best with a source of light running through the prism. The light is then refracted through the glass and produces a colorful photo effect!
Best Photography Prisms to Buy
I've seen several photography prisms online, but the best photography prism to buy would be the Optickle Prism from Amazon.

It is nicely packaged and super cost-effective! The triangular photography prism from Amazon comes with a cleaning pouch and carrying pouch as well. This is perfect for you to throw in your camera bag and to bring along with you on your creative photoshoots.
If you buy these photography prisms from Amazon, there is also a money-back guarantee. The guarantee is great to have just in case the glass prism is defected. But also if you've decided that the creative tool isn't the best fit for your photo needs! You have 14 days to receive a full refund so there's no reason why you shouldn't try it out!
How to Use a Prism for Photography?
There are several different ways you can use a prism for photography. Typically, you will use a photography prism by holding the prism with one hand out in front of your camera lens. Some tips and key things to keep in mind when using a prism for photography:
Don't fully cover the lens with your prism (use your viewfinder to preview images)
Find a source of light to add color to your photos
Experiment with different angles by spinning the prism
Adjust aperture to be as low as possible (F-stop of around 2 or lower works best)
Set focus mode to manual and use trial and error to achieve perfect effects
Here's a great video from a wedding videographer that explains some of the tips mentioned previously in a video. He explains the tips for videos, but this prism tutorial can also be applied to photography!
Different Prism Photography Effects
Using a prism for photography and filmmaking can produce several unique effects. Although you may see a few prominent photo effects with the photography prism, I've provided a list of some of the other creative effects you can create. Some these tips include using the prism as a way to produce better lighting or to remove objects from the frame for a better composed shot!
1. Refract Light for Rainbow Color Effect
Using the photo prism to refract light to create a rainbow color effect is the most common technique when it comes to using a glass triangular prism. The light refraction works best for portraits and can really help enhance the photo by adding some color.
Photo by @jessicakobeissi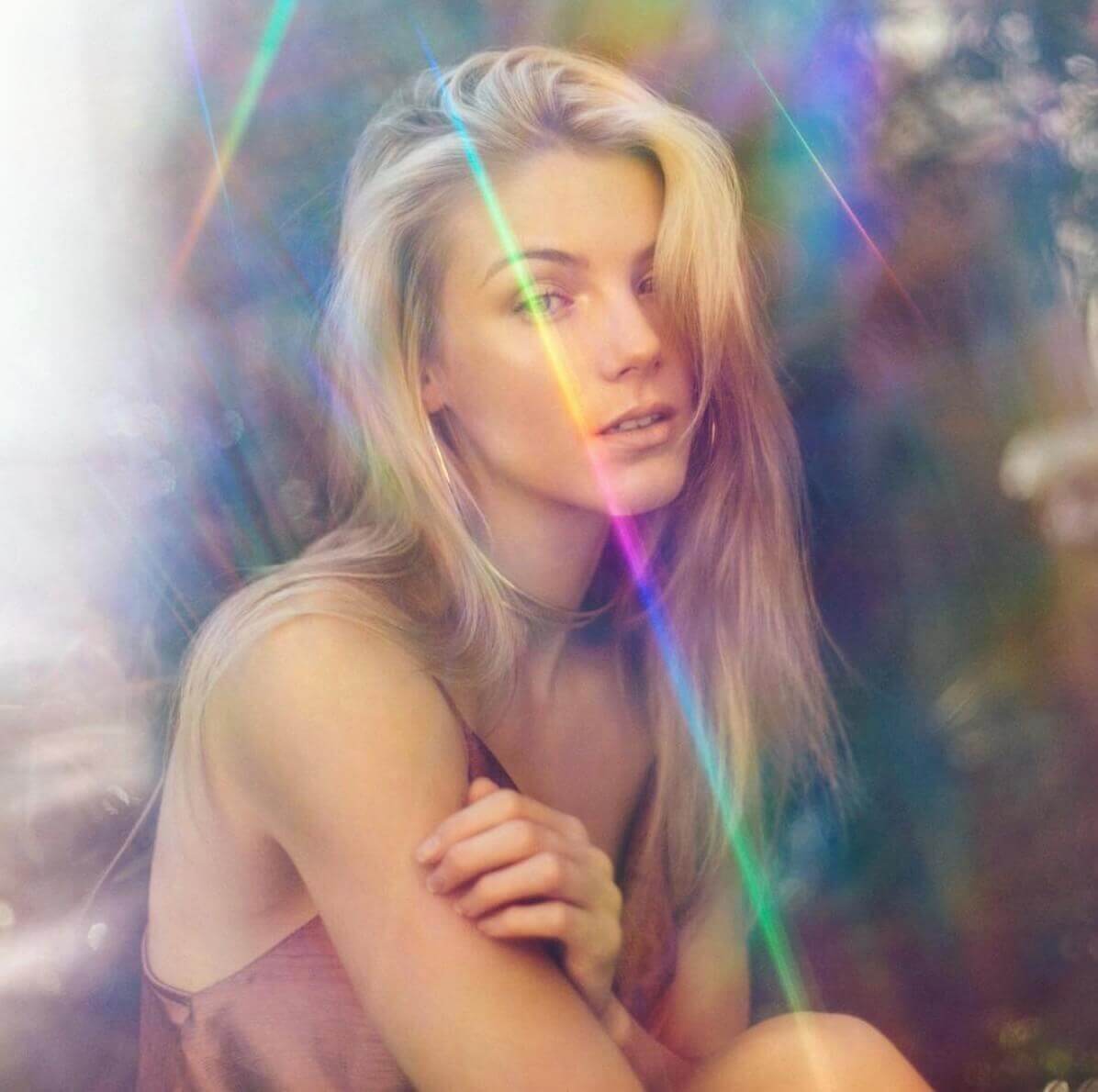 2. Create Image Reflections
With a triangular glass prism, you can actually reflect the image by angling the prism in a certain way in front of the camera. For this technique to work, you almost want to have the corner of the triangular prism directly facing your lens so that the lens captures a 45 degree angle tilting in on both sides of the corner. Here is a better visual to help you see: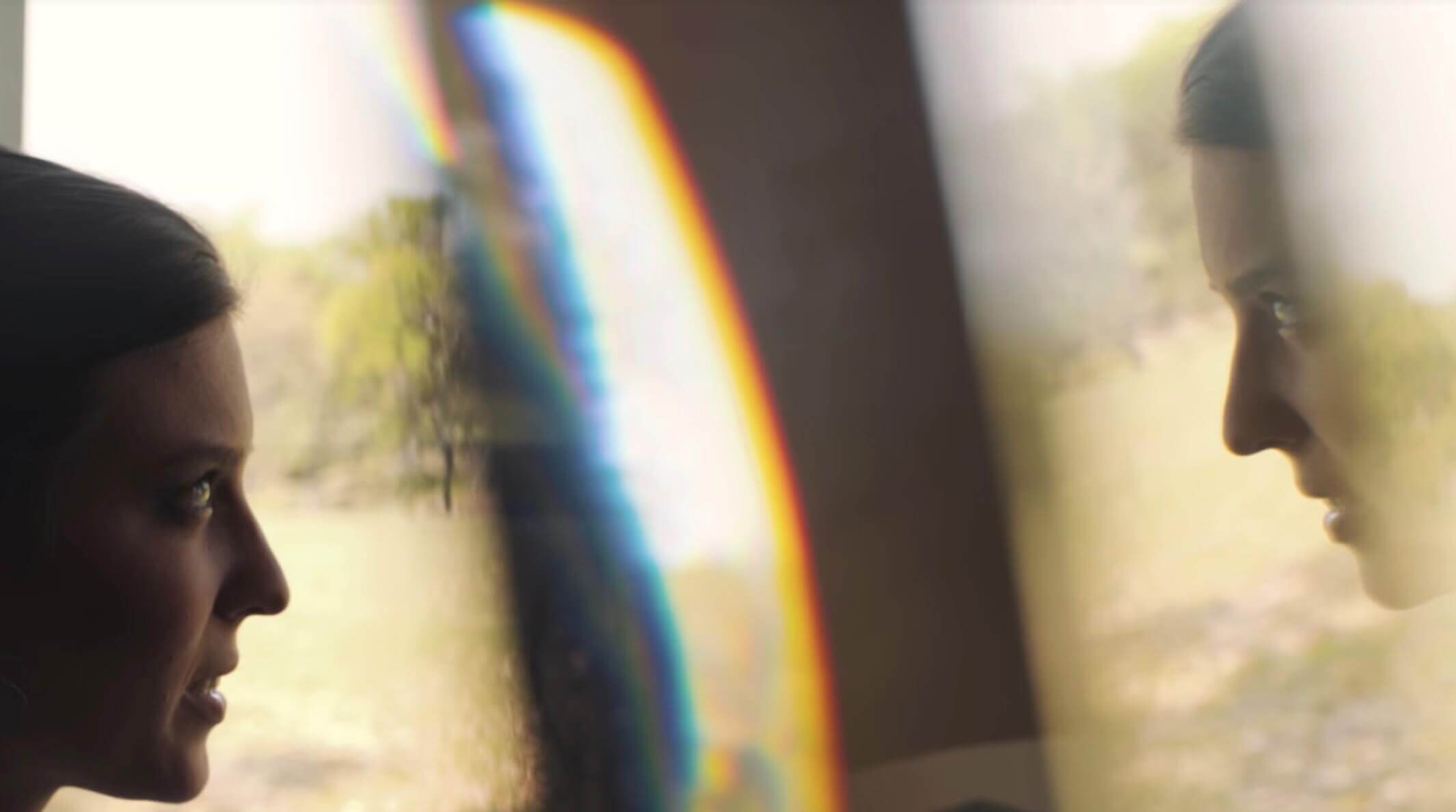 3. Balance Overexposed Light Source
One of my favorite prism photo effects is to use the glass prism as a way to block a source of overexposed lighting. If you're shooting mid-day and you have harsh lighting that is pointing directly to your subject from the background, you can use the photography prism to block or diffuse the light source. Blocking the light source with your prism will help balance out the exposure in your image and will create a nice photo effect to your images.
4. In-Camera Creative Video Transition
The glass prism video transition would be for filmmakers. In the prism video tutorial that I've linked above, you can see the videographer using the prism as a way to transition scenes in-camera. This is a great transition for wedding films since the prism gives a starry and refracted look which works well for live settings.
5. Block Distracting Objects in Shot
One of the most underrated photo techniques with the photo prism is to use it to block distracting objects in frame. When you're capturing a subject and have objects in the background or foreground that takes away from the focus, you can use the prism to block them offer. Keep the focus on the main subject and use the prism to cover the part of the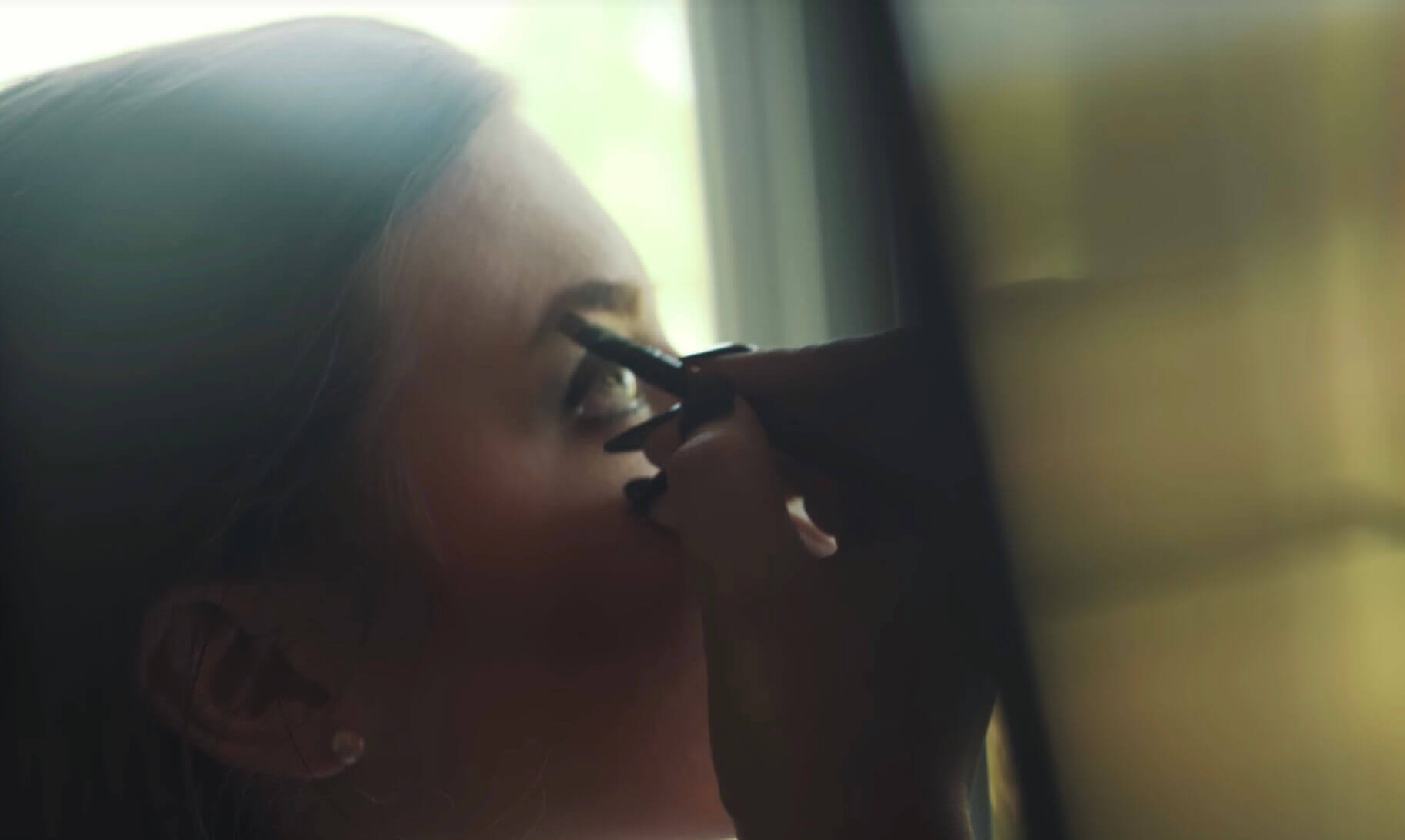 Best Prism Photos from Professional Photographers
For some more prism photography inspiration for you, I've listed three of my favorite portrait photographers that use glass prisms. The examples I list are all portraits, but you can be creative and use the prism for other styles of photography!
Neon Prism Photography by Brandon Woelfel (@brandonwoelfel)
Brandon needs no explanation and if you've seen any of my other creative photography blog posts, you'll know that I love Brandon Woelfel's work. The most popular form of prism photography would be its use with neon lights. The reflected neon image adds such a unique and creative flair to photos.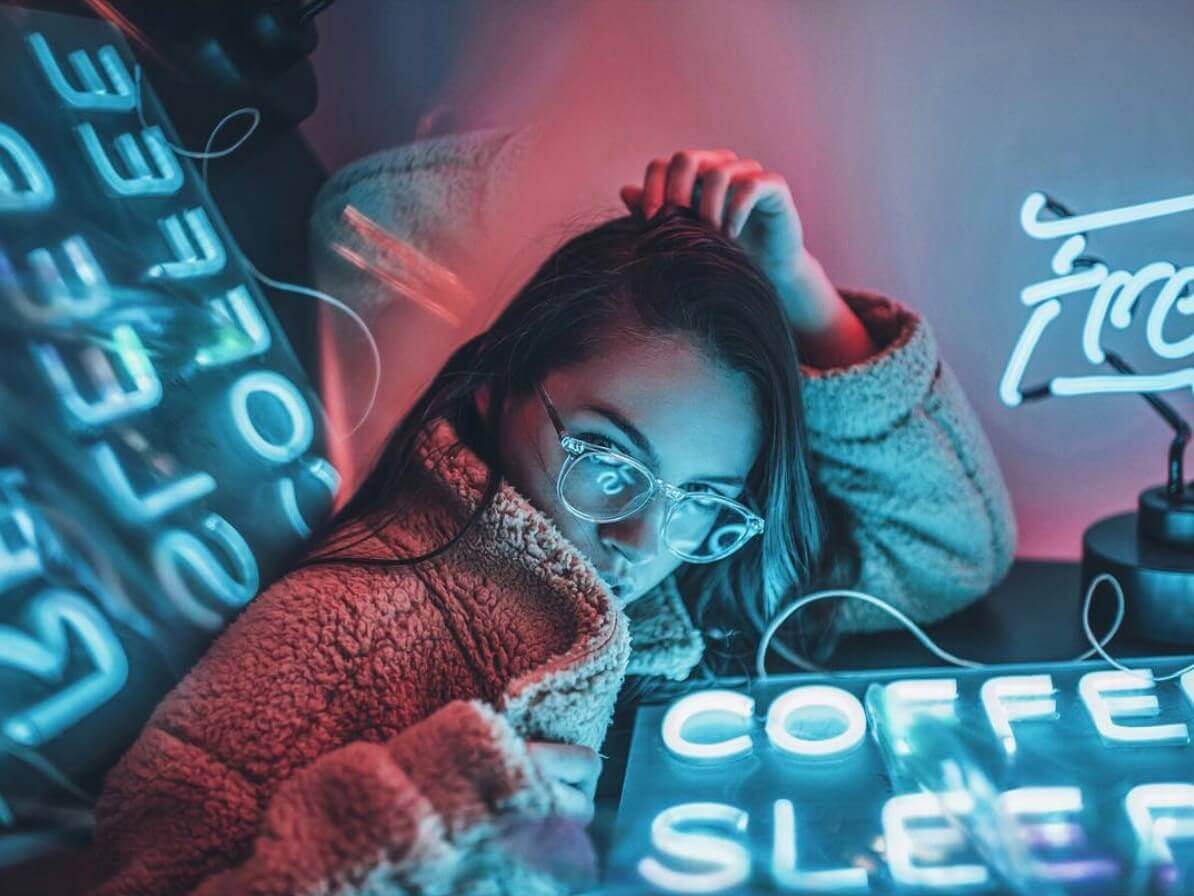 The Distorted Frame by Sergey Muzlov (@mvzlov)
Using a glass prism for photography can add several cool effects as mentioned earlier. The distorted portrait from photographer Sergey Muzlov is very unique and helps the subject stand out even more. Producing and distorted look around the subject forces the viewer to focus to the center of the photo.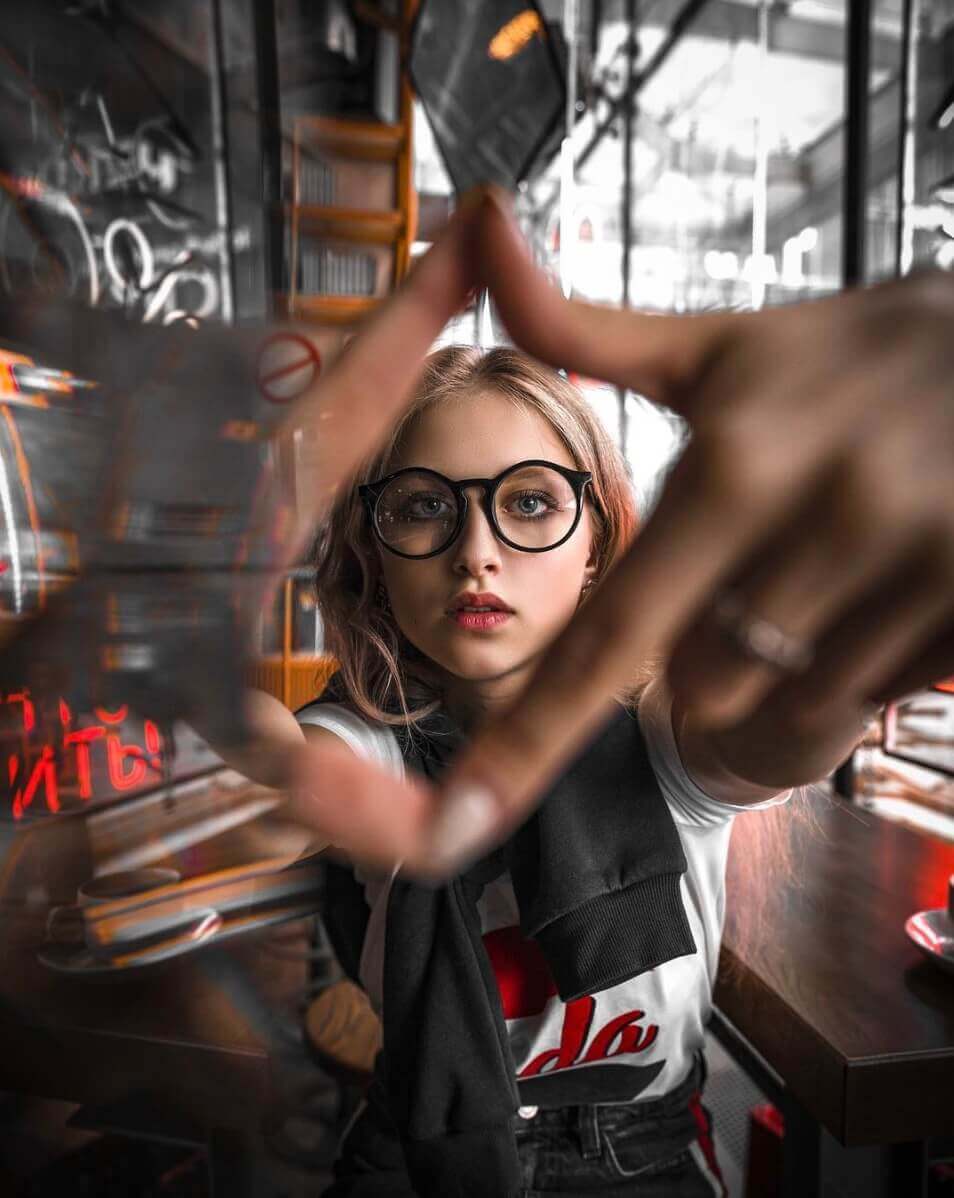 Light Prism Portrait by Marco Antonio (@marco.visuals)
Using various lighting in conjunction with the prism is a great way to capture unique portrait photos. Items such as fairy lights, street lights, and neon lights pair very well with the glass prism. Photographer Marco Antonio uses the prism for an outdoor portrait and includes the lighting in the background for some foreground bokeh.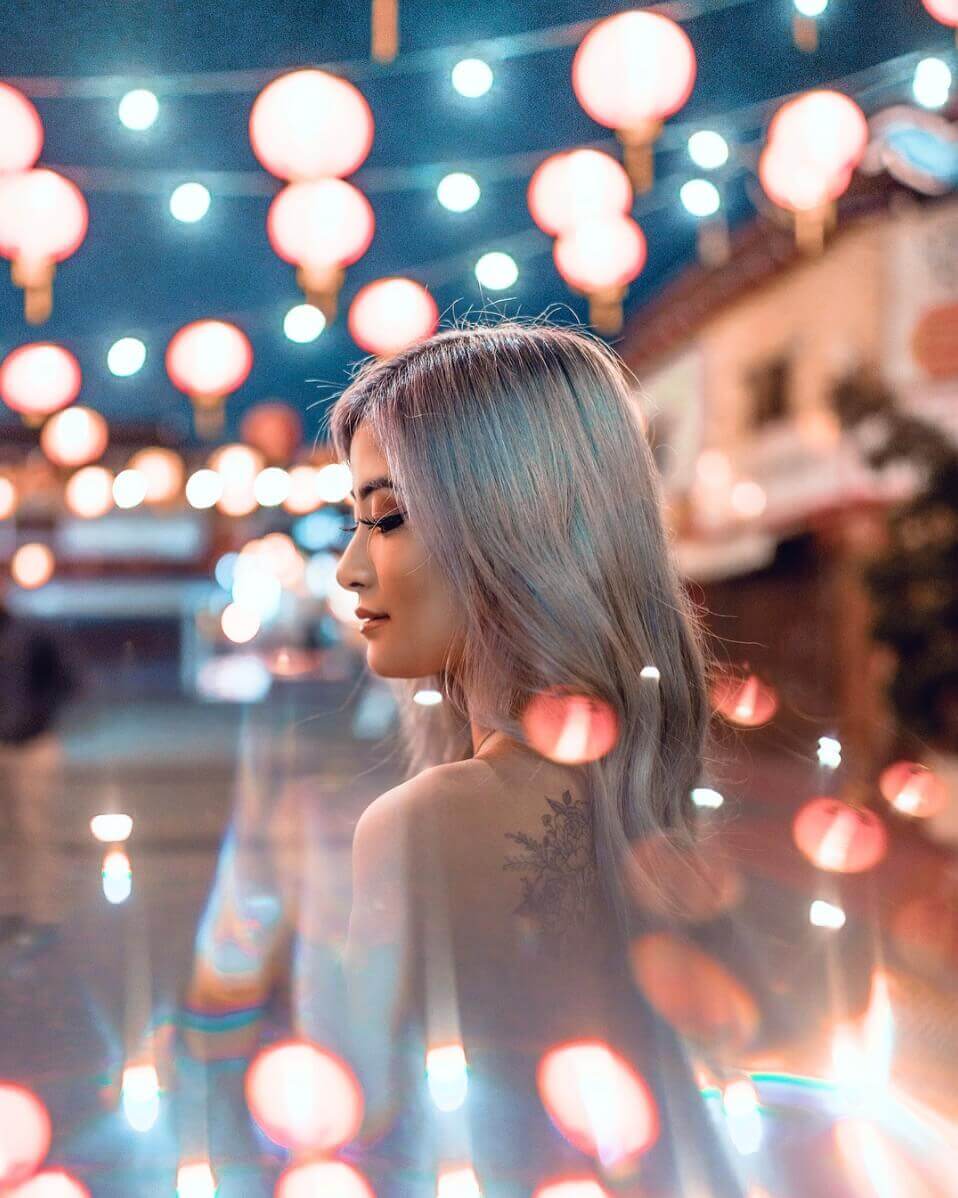 Do you have any other prism photography tips? Drop a comment down below and let me know! I'll include them with credit!
Gridfiti is supported by its audience – when you buy something using the retail links in our posts, we may earn a small commission at no additional cost to you. We only recommend products we would use ourselves and recommend to our friends and family. Read more about our affiliate disclaimer.