The camera wrist straps we use today have come a long way from the frail little loops of fabric we used to entrust with our precious gear back in the day. Wrist straps nowadays are built to last, and are both functional and fashionable for everyday photography and videography.
Camera wrist straps have great functionality and are preferred by many professional photographers – especially those who are more run-and-gun. Wrist straps provide a lot more mobility for your shots, letting you capture at all angles without being tethered to your neck. Want to get some b-roll low to the ground? Or get that shot over a balcony railing without leaning your entire body forward? Your wrist strap makes that possible! All while keeping your camera safe and sound.
From the latest in clip technology, to traditional designs with genuine leather – dive into our roundup of the best camera wrist straps!
Want more tips on camera gear? Join our mailing list to get the latest straight to your inbox 📮
Paracord Wrist Strap
Paracord is short for 'parachute cord'. Paracord camera straps have exploded in popularity due to their stylish nylon rope braiding, which not only looks great, but can support any camera and lens combo they're attached to!
Brands like DSPTCH and Langley have taken the helm to produce some awesome paracord wrist straps for your cameras, but there's a wide array of custom makers out there too. Check out some of our suggestions below!
Get a paracord wrist strap: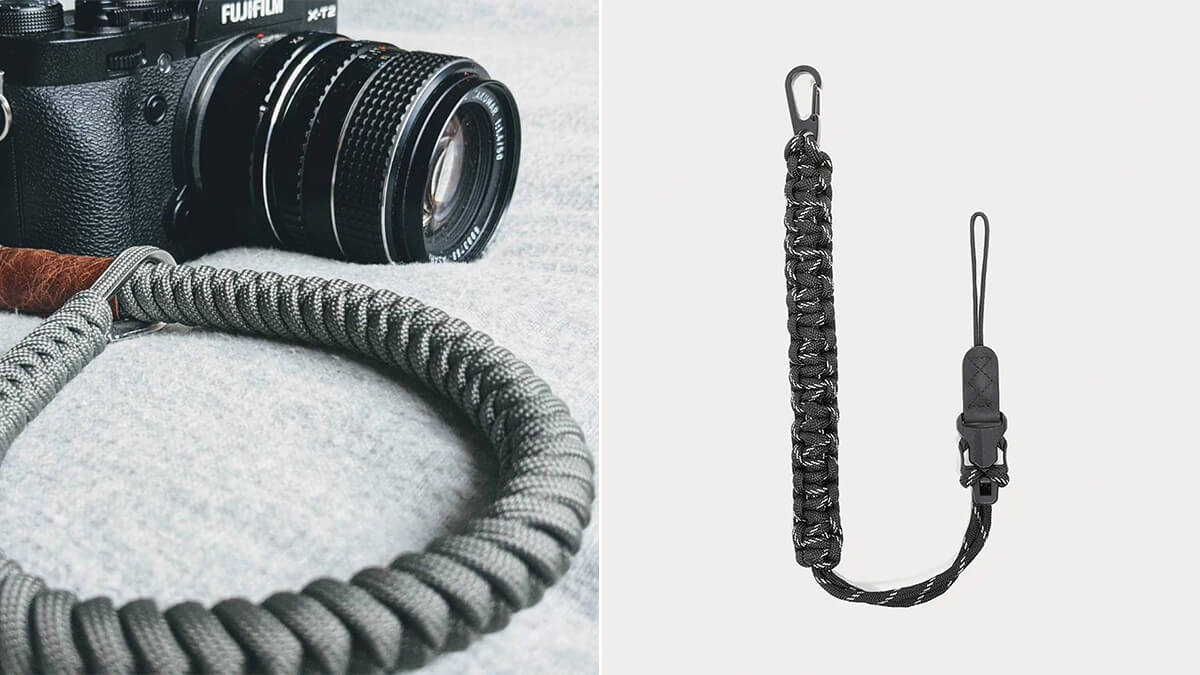 Images by WanderersShop & DSPTCH
DSLR Wrist Strap
We get it, you might have one good look at any camera wrist strap and think to yourself: there's no way that thing can support my Canon 1DX Mark II with its 85mm prime. Well, fear not! There are several great options out there catered exactly for larger DSLR bodies. Most DSLR-capable wrist straps are built with robust threading nylon patterns, accompanied with a softer padded finish – prioritizing both security and comfort. Check out our picks for our top DSLR wrist straps.
Get a DSLR wrist strap: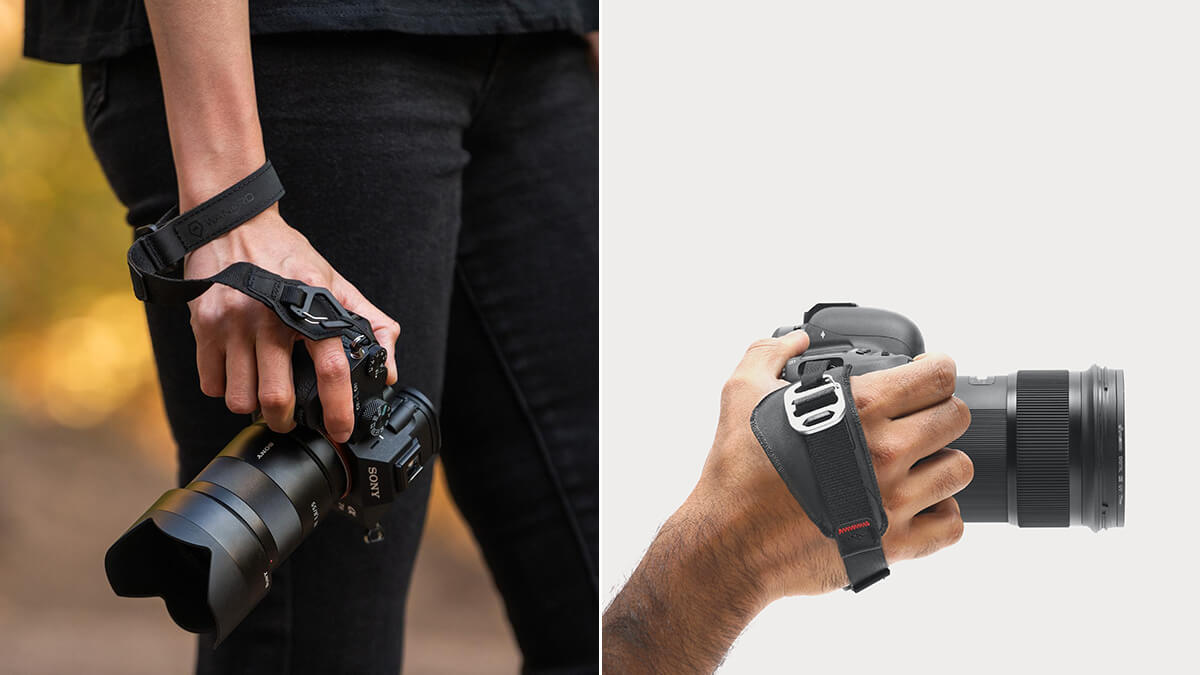 Images by WANDRD & Peak Design
Compact Camera Wrist Strap
Whether you've got a feature-packed mirrorless camera, or a 35mm SLR – the larger, sometimes bulkier, wrist straps might look out of place when attached to the most compact bodies. Worry not, as we've got the compact camera wrist straps for you! Featuring the same reliability, security, and comfort of the other wrist straps, but made for the compact camera shooters.
Get a compact wrist strap: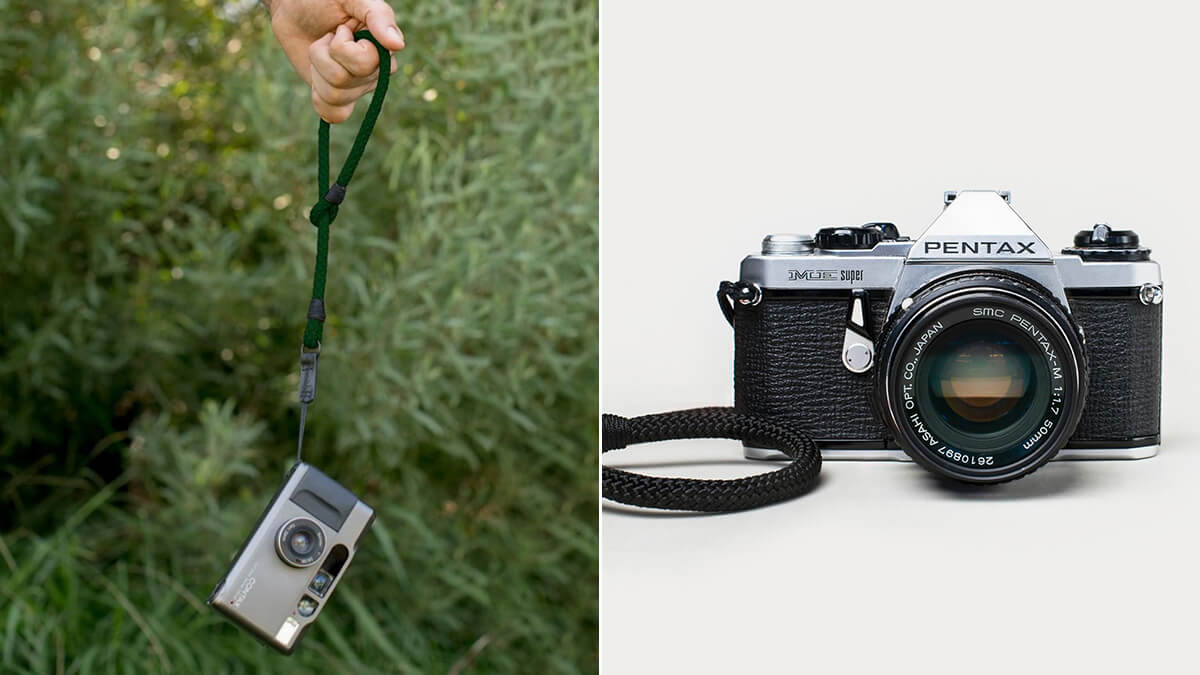 Images by Langly
Detachable and Adjustable Wrist Strap
The detachable and adjustable wrist straps are the most form-follows-function of the bunch. These straps often sport high-end metals and threaded fabrics, clip locks that allow you to adjust the length of the strap around your wrist from tight to loose, magnets to hold things in place, anchor connectors to easily remove your camera, and much more. Check out our picks from the multifaceted world of adjustable wrist straps!
Get a detachable wrist strap: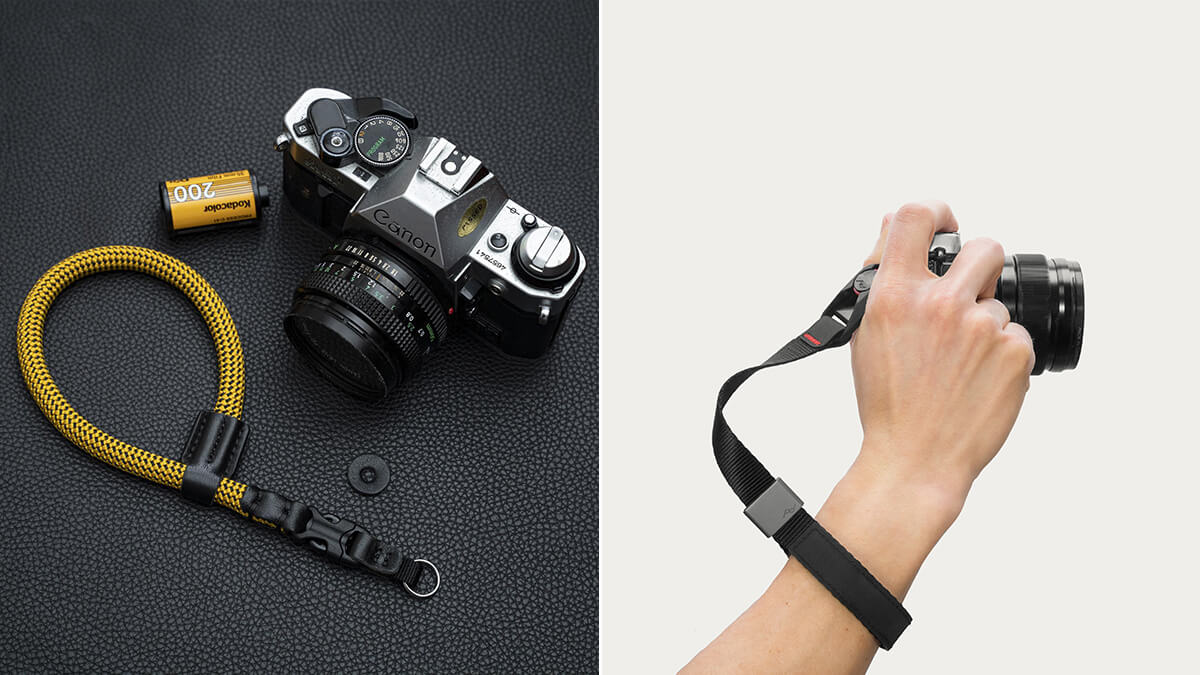 Images by PatrickShopDesigns & Peak Design
Genuine Leather Wrist Strap
For the most style-conscious photographers, there's nothing that can beat a snazzy leather camera wrist strap. Since the beginning of cameras, we've seen all of the great genuine leather solutions when it comes to camera straps, and that doesn't stop at wrist straps. Besides being comfortable to use, soft to the touch, and very complementary to your style, leather camera straps also do the job in just securely holding onto your camera! Check them out below!
Get a leather wrist strap: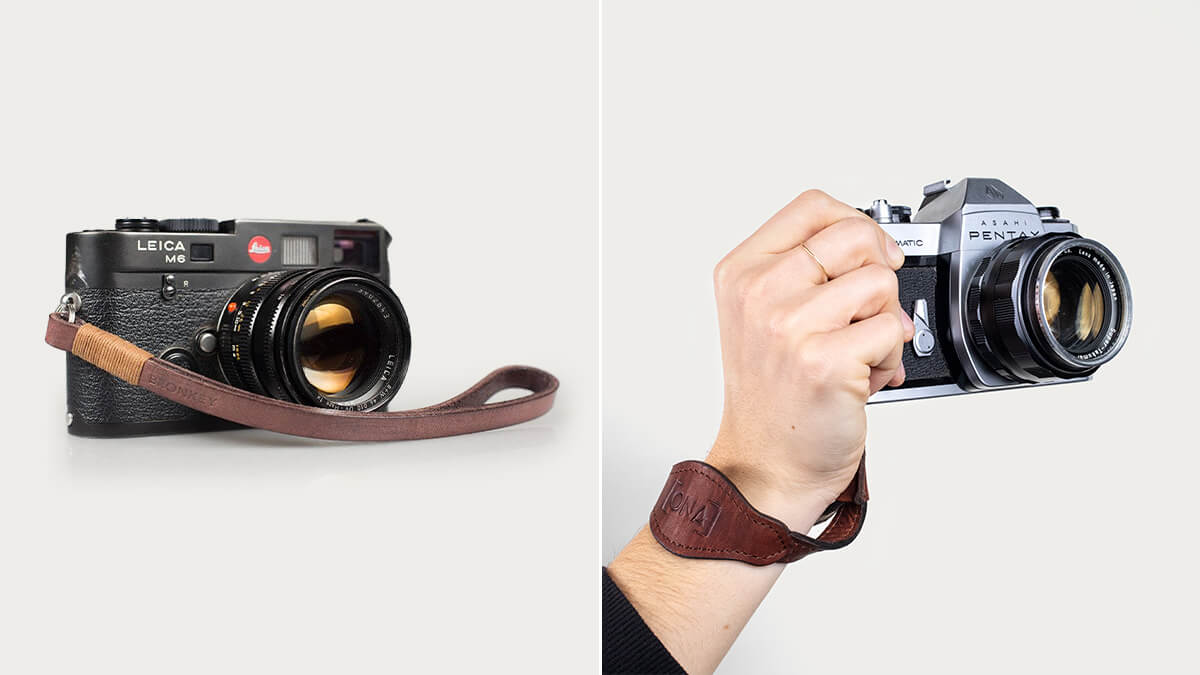 Images by BRONKEY & ONA
Honorable Mention: iPhone Wrist Strap
We love the saying that the best camera to use is the one that's currently on you – and what better camera than the one in your pocket at all times? Apple has now factually become the highest seller of cameras with its iPhone, and it goes without saying that these are devices that are capturing our everyday lives. For those of us who dive into mobile photography and videography, an iPhone wrist strap is the perfect solution to ensure that your phone is securely holstered to you at all times as you run around capturing.
Get an iPhone wrist strap: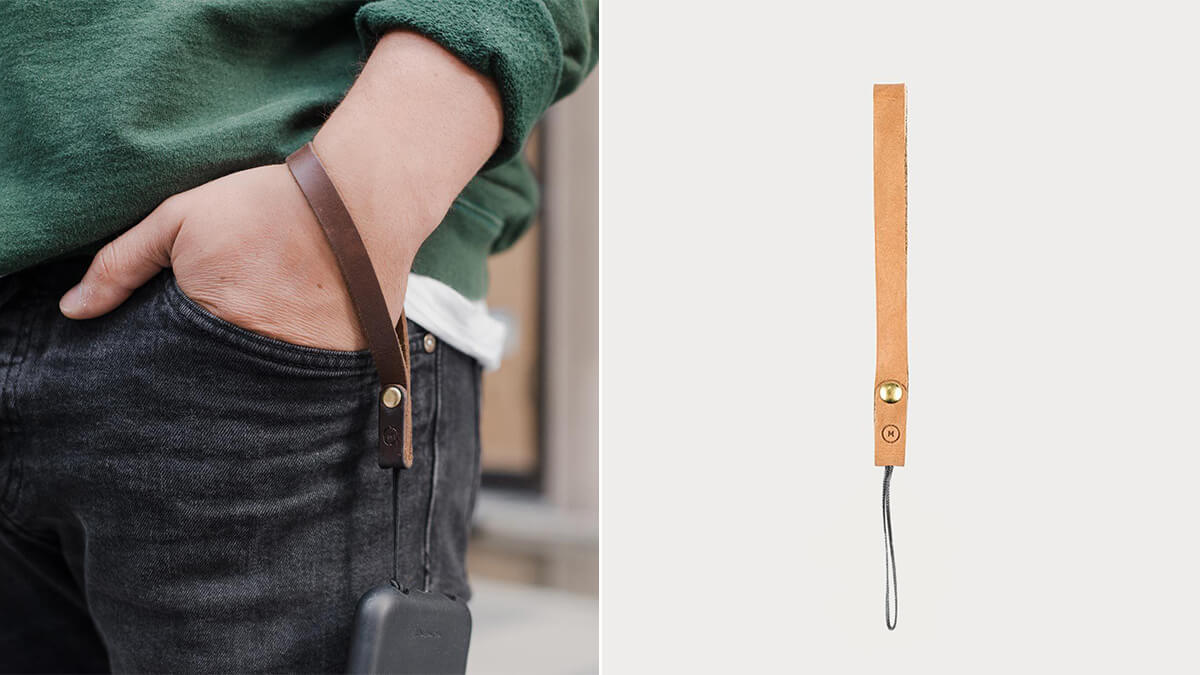 Images by Moment
Do you have any recommendations for camera wrist straps? Let us know in the comments below! Show us the wrist straps you're using by tagging us @gridfiti and @gearspread on Instagram!
Gridfiti is supported by its audience – when you buy something using the retail links in our posts, we may earn a small commission at no additional cost to you. We only recommend products we would use ourselves and recommend to our friends and family. Read more about our affiliate disclaimer.