The paracord camera strap is a go-to adjustable strap for photographers and videographers alike. There are many benefits to having a braided camera strap that can be found in many varieties, such as an adjustable wrist strap, or a shoulder strap.
Paracord is short for 'parachute cord'. Quite literally being used to hold onto humans as they hang thousands of feet in the air from a parachute, paracord straps have stood the test of durability and can be trusted to bear the weight of your precious cameras.
There are tons of different offerings in the paracord game – varying in lengths, braiding pattern, colors, and also even finding its way into our gear and desk setups – from coiled USB-C cables to camera straps.
A nifty woven cord built to last, and hold onto anything from a mirrorless camera to the largest DSLRs – check out our picks for the best paracord camera straps!
Want more tips on gear for your camera? Join our mailing list 📮
Paracord Neck & Shoulder Straps
The most popular type of paracord camera strap is the paracord neck strap! We invest a lot into our precious camera gear, and when it's all said and done, an average DSLR with a 70-200mm telephoto lens starts to reach the 7-10lb weight range, which can be a lot to hold for some straps. Worry not! As paracord braiding patterns are built to hold well beyond a 10lb camera (up to 100lbs for some!), the strong nylon threading also flexes and folds, making for a secure yet comfortable wear. These neck straps come in many different varieties as well, sporting features like leather ends, or different types of quick release clips – even the Peak Design style quick release!
Pro tip for travellers: Most stock neck straps flash the brand name and model of your camera – these handy straps are another way to stay discreet!
Get a paracord neck and shoulder strap: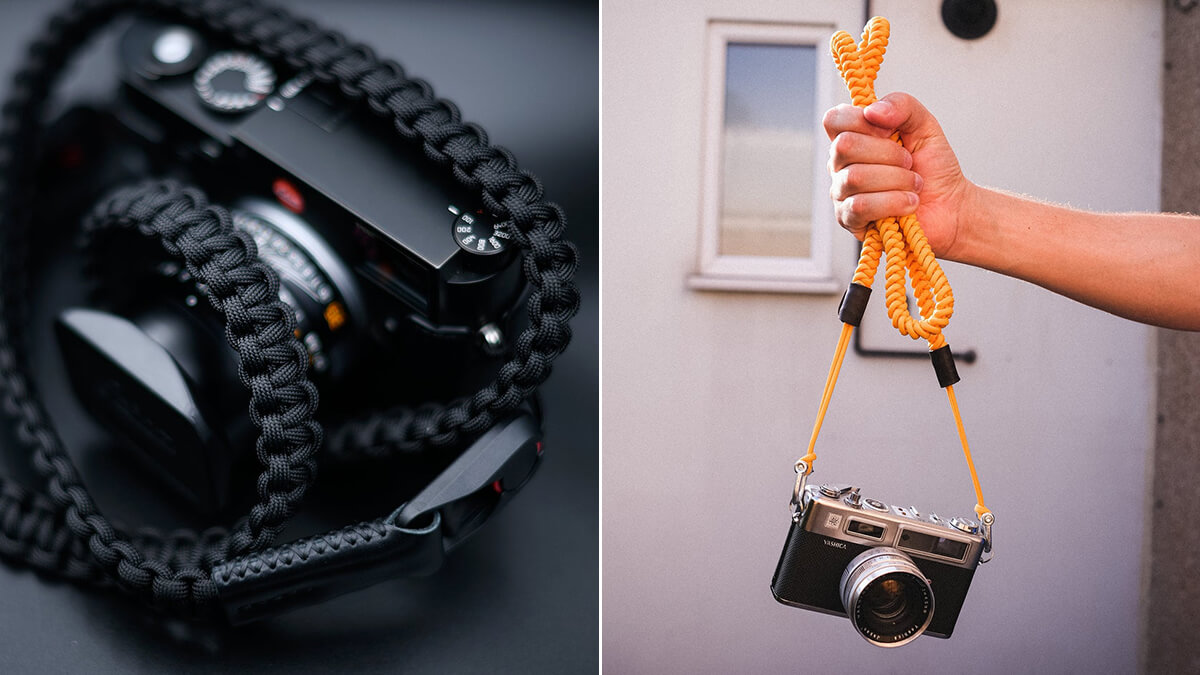 Images by OKLIstraps and FOURthirdsStore on Etsy
Paracord Wrist Straps
Take the secure braiding of the neck strap and miniaturize it, and what do you get? A paracord wrist strap! We get it, not all photographers enjoy carrying their cameras around their neck, but that doesn't mean your camera shouldn't be securely attached to you!
Get a paracord wrist strap: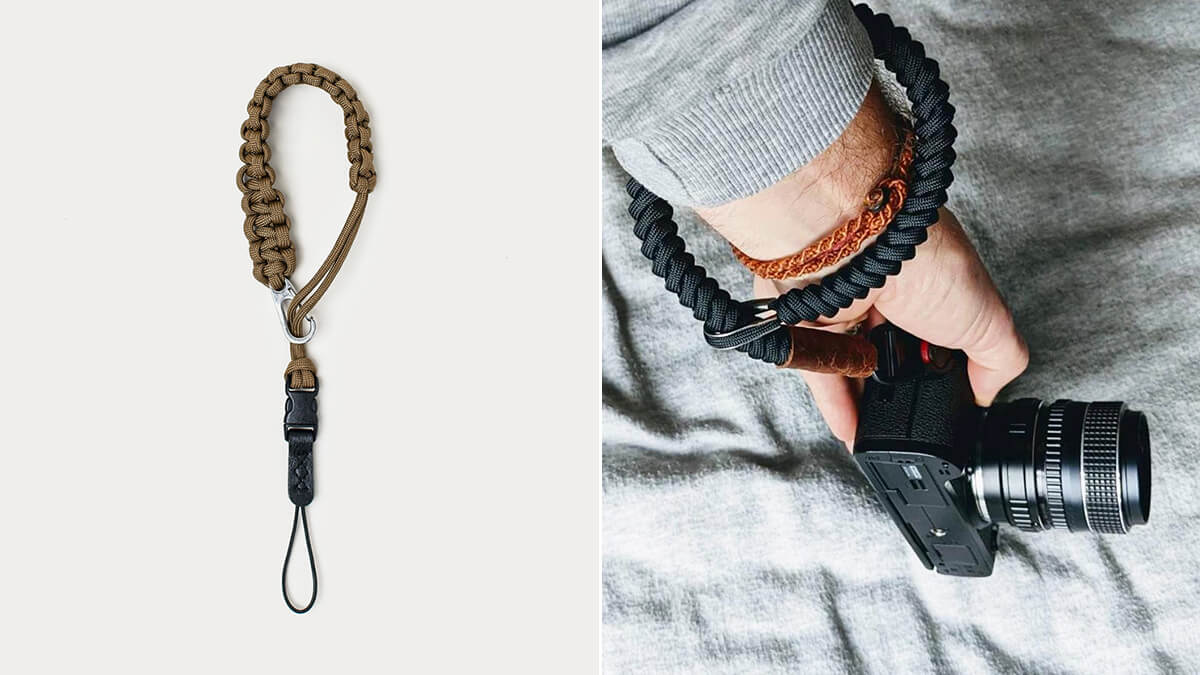 Images by DSPTCH & WanderersShop on Etsy
Hybrid Paracord Neck & Shoulder Straps
Hybrid paracord shoulder straps offer the best of both worlds: half made of paracord woven rope, and half made to be a more traditional thin, wider neck strap often made from leather, nylon or even suede! These shoulder straps allow for better ergonomic and comfortable use – a more relaxed hold of the camera (allowing you to sling it to the side when not in use) and distribution of weight with the camera hanging across your body, all while still boasting the secure strength of the paracord braiding.
Get a hybrid paracord neck and shoulder strap: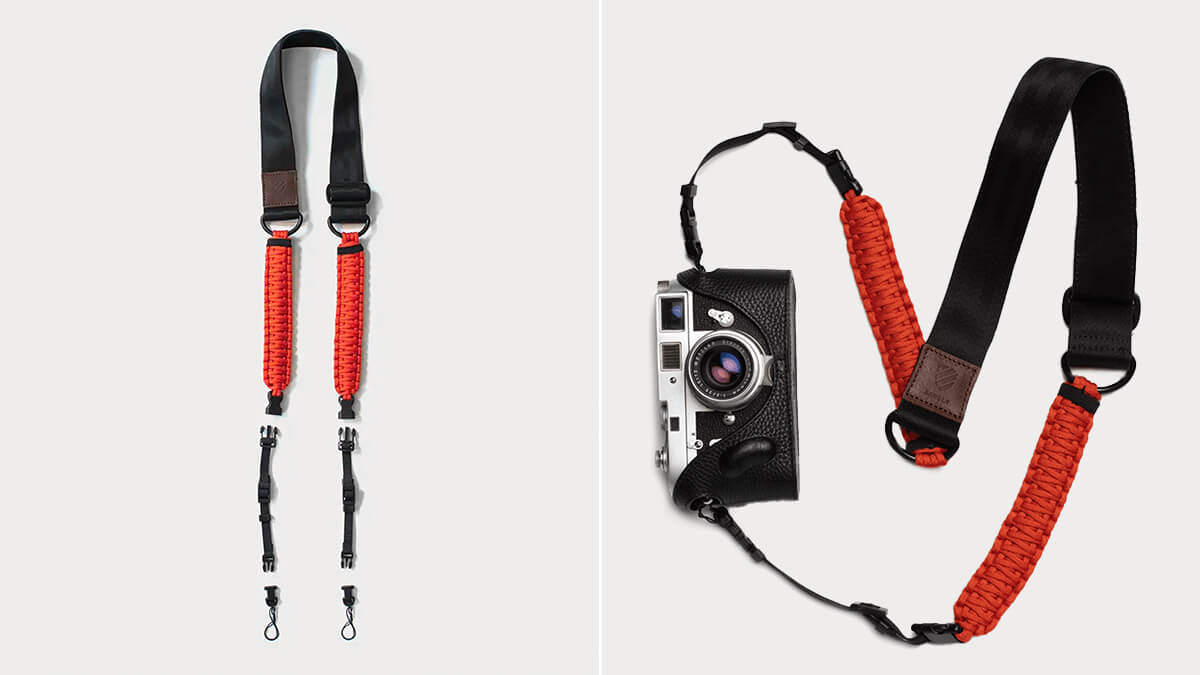 Images by Langly
Which type of paracord strap is carrying your camera? Let us know in the comments below! Want to show us what's in your camera bag? Tag us @gridfiti and @gearspread on Instagram!
Gridfiti is supported by its audience – when you buy something using the retail links in our posts, we may earn a small commission at no additional cost to you. We only recommend products we would use ourselves and recommend to our friends and family. Read more about our affiliate disclaimer.