Whether soft, medium, or hard, the 75-day challenge is an experience that will transform your life – but there's no secret it requires extreme endurance, consistency, and discipline. The challenge lasts two and a half months, so it's key to have a place to track your progress and monitor your daily habits. We've curated the best 75 Hard and 75 Soft challenge templates available to use in Notion! Check them out.
Want more Notion tips, tricks, and templates? Join our Notion mailing list below and check out our several other Notion guides and round-ups!
Get the all-in-one Life OS template, the only Notion template you'll ever need — with over 25 integrated templates built in.
75 Hard Notion Templates
Keep track of your progress and ensure you're checking off each daily requirement for the 75 Hard challenge right in Notion! With a similar setup to Notion habit tracker templates, break down a larger goal into smaller daily chunks for the challenge – and set yourself up for success.
If you're looking for printable templates, check out our round-up of the best 75 Hard challenge templates.
Notion 75 Hard Challenge Digital Dashboard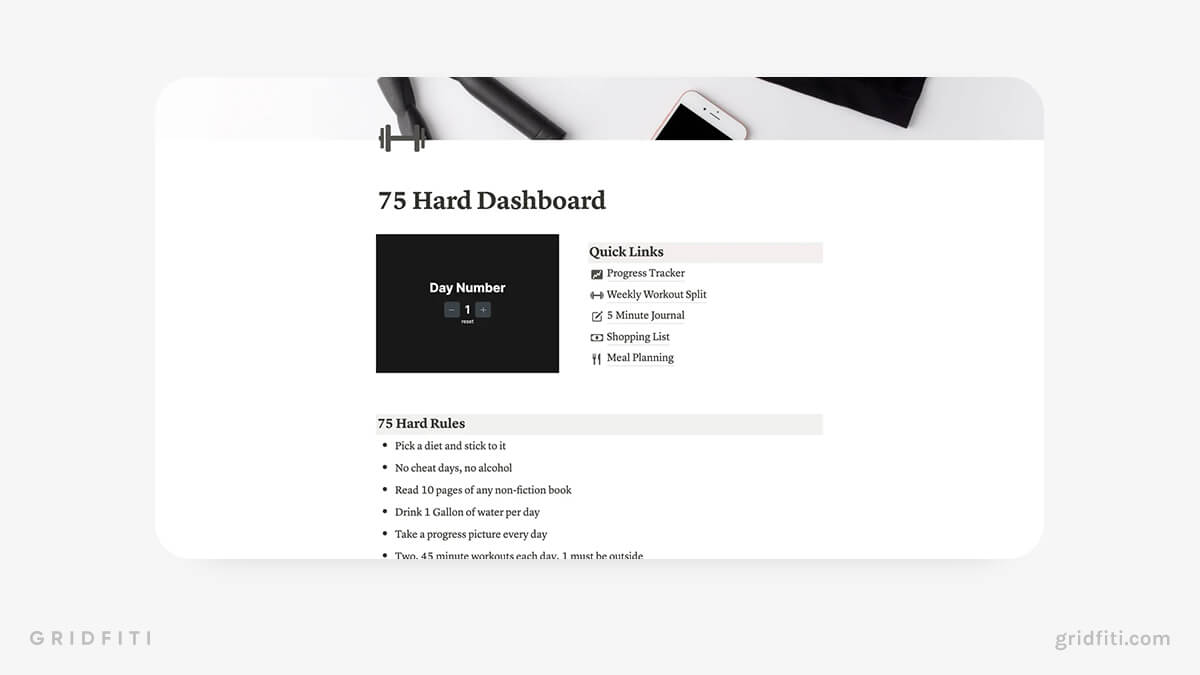 The Complete 75 Hard Notion Template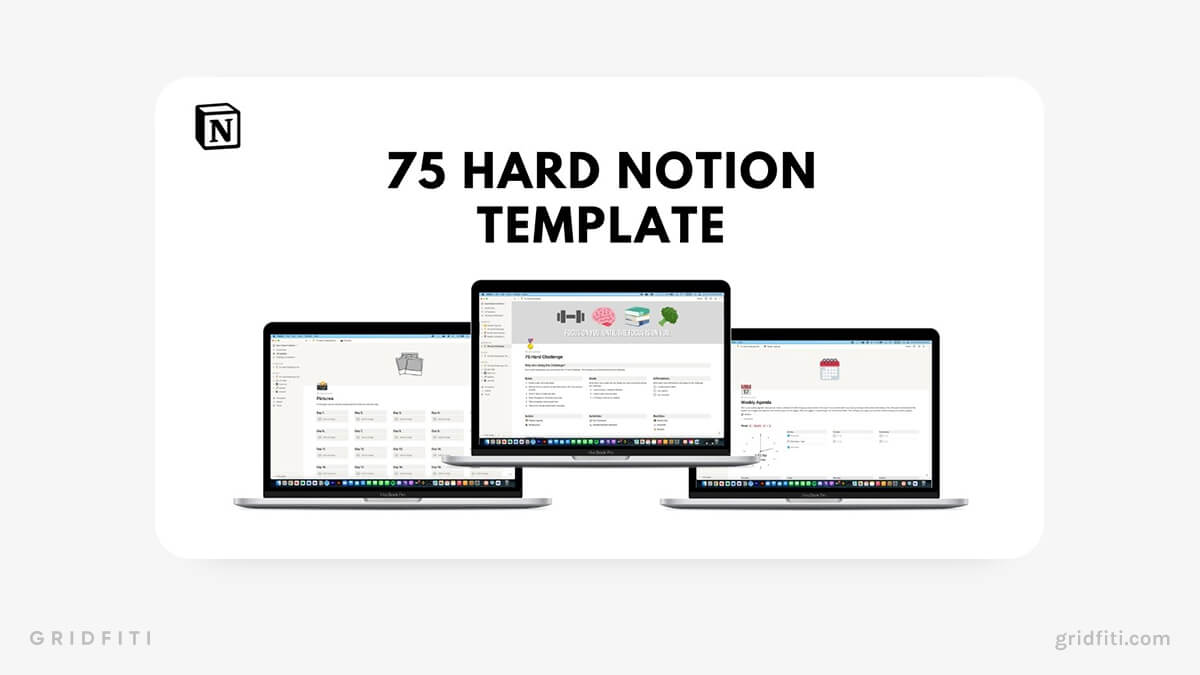 75 Hard Habit Tracker Notion Template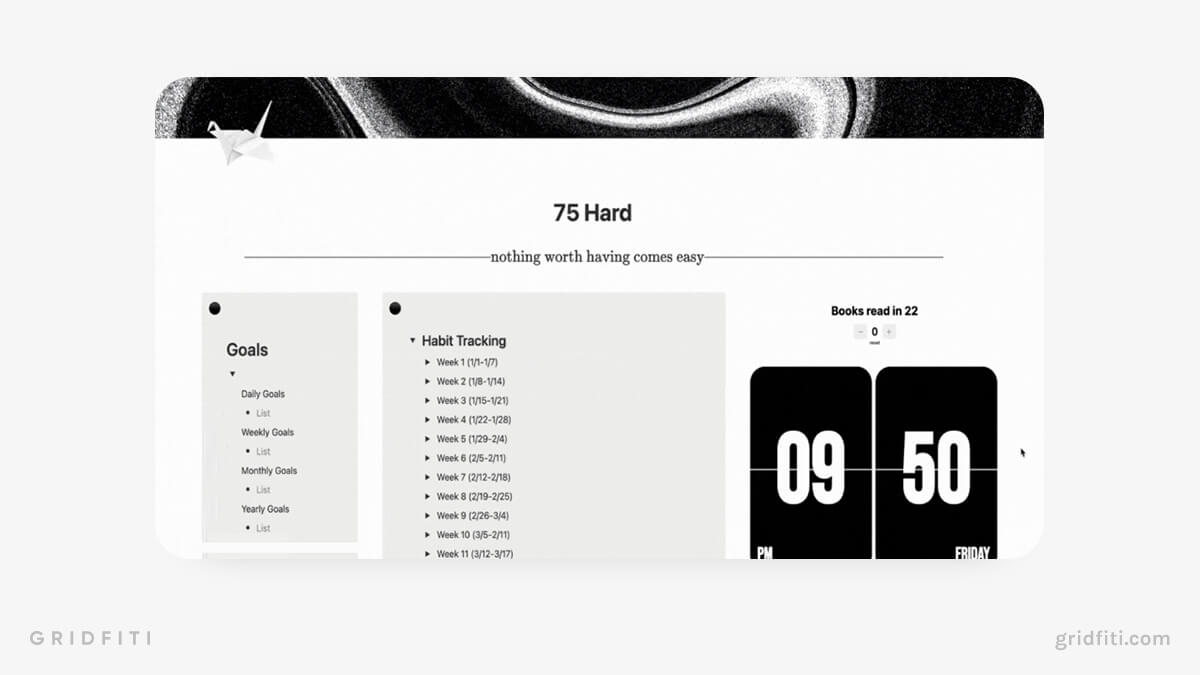 75 Hard Challenge Notion Template
75 Soft Notion Templates
Designed to be a more 'doable' version of the 75 Hard challenge, some Notion creators have put together some great templates for the 75 Soft challenge too! Some even offer a bundle with printable templates as well.
If you're looking for printable templates, check out our round-up of the best 75 Soft challenge templates.
75 Soft Notion Template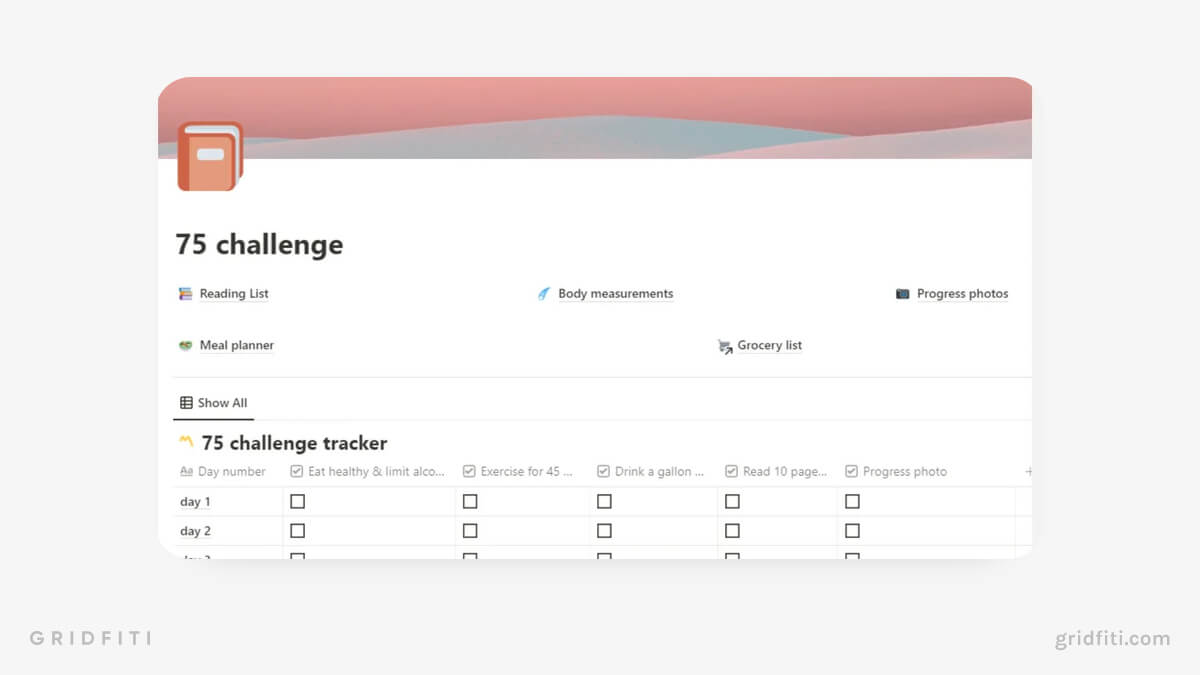 75 Soft Challenge Tracker Bundle (Notion, PDF & Canva Bundle)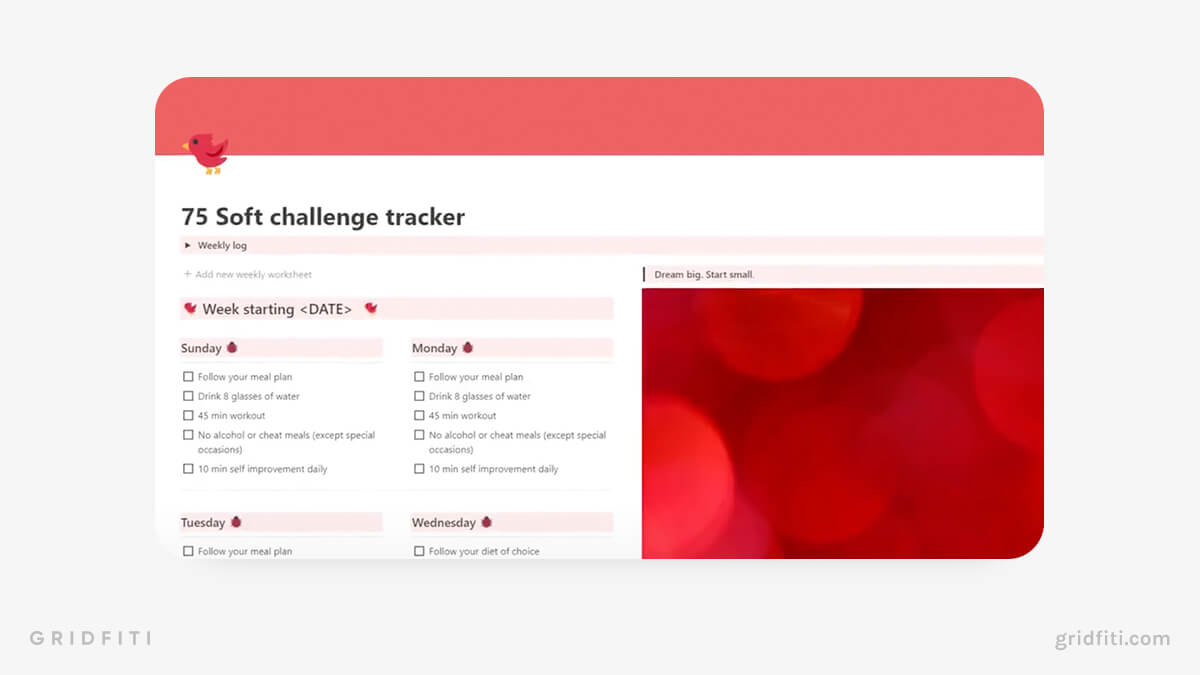 What Notion template are you using to track your 75-day challenge? Are we missing any 75 Hard or 75 Soft Notion templates? Let us know in the comment down below!
Gridfiti is supported by its audience – when you buy something using the retail links in our posts, we may earn a small commission at no additional cost to you. Read more about our affiliate disclaimer.