If you're looking to integrate the Pomodoro technique right in your Notion workspace, you've come to the right place.
From aesthetic to minimalist options, there are a ton of Pomodoro widgets that will seamlessly integrate in your Notion pages — we've handpicked some of the best for you to get started with. Let's dive in and start ticking off those to-dos.
For more Notion Pomodoro resources, check out our full round-up of Notion Pomodoro templates! Looking for ways to refresh between Pomodoro sessions or looking for more timer options? Read our post where we curate the best Pomodoro break ideas and our favorite study timers!
---
Looking for more productivity tips and tools? Subscribe to The Flow — our quick, snappy, value-packed focus and recharge newsletter. Also, don't miss our several other Notion template round-ups and guides!
---

Flocus is a free browser-based dashboard for both focus and ambience. Featuring aesthetic themes, personal greeting Pomodoro timer, and lots more! Get early access to Flocus here
How to Add a Pomodoro Timer to Notion
Before we jump into the Pomodoro timer widgets, here's how to embed them in your workspace:
Go to any of the widgets' URLs below
Copy the link in your browser's address bar
Head to your Notion workspace, and click on any empty space
Paste the URL, and select 'Create embed'
And you're done! You can click and drag the the block handle (⋮⋮) to the top left of the widget to move the widget's placement in your workspace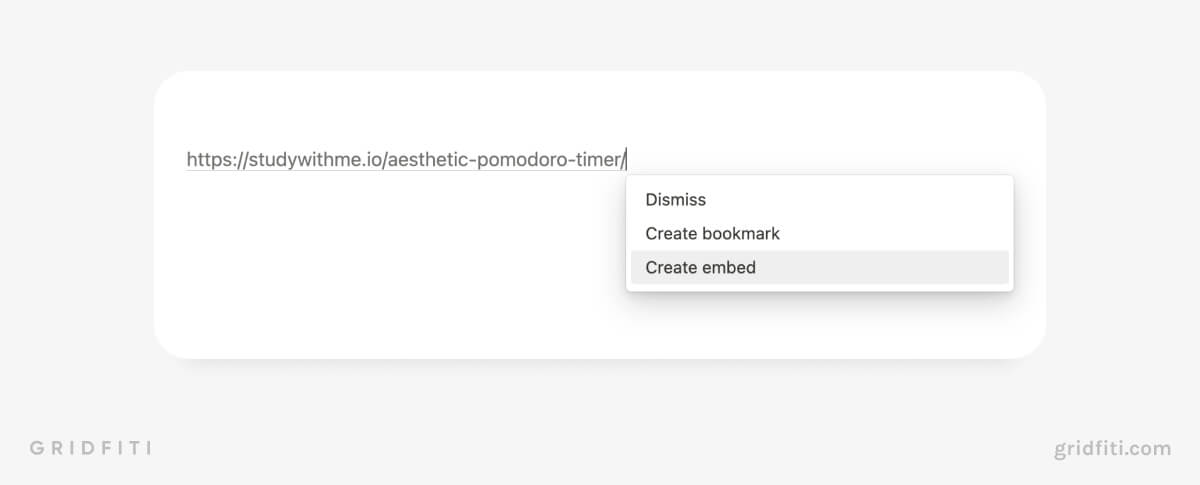 Best Notion Pomodoro Timer Widgets
From aesthetic picks to simple timers, check out these Notion Pomodoro timer widgets to embed right in your workspace!
StudyWithMe.io – Aesthetic Pomodoro Timer Widget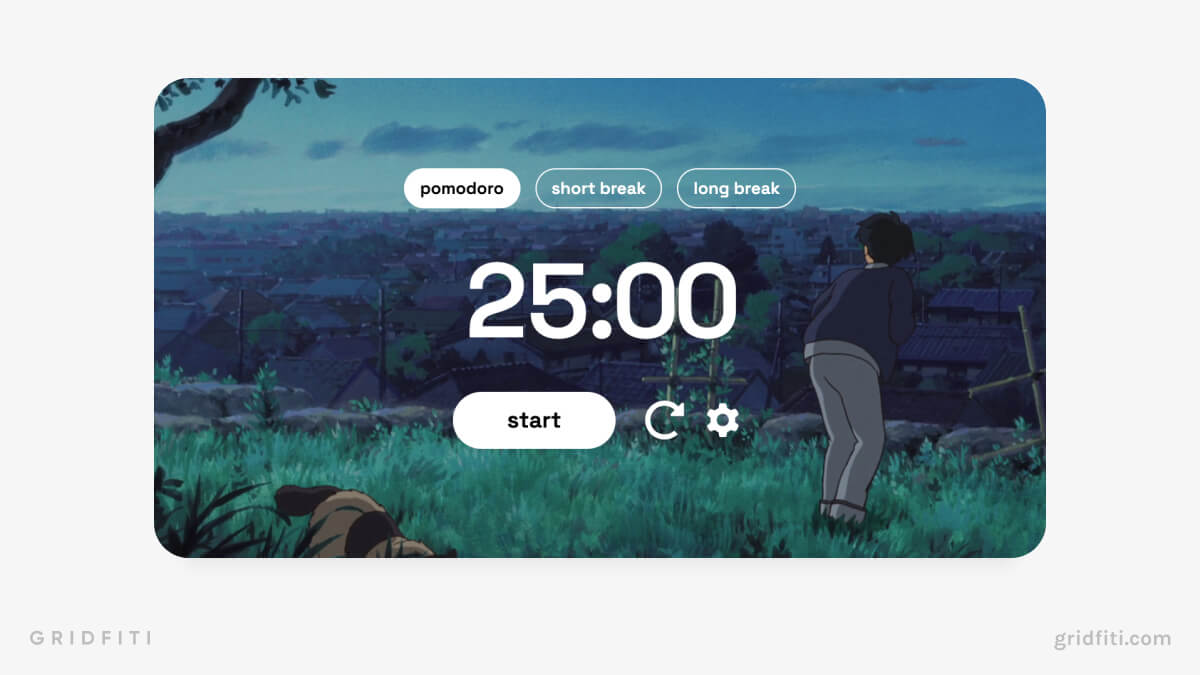 Flocus – Minimalist Pomodoro Timer Widget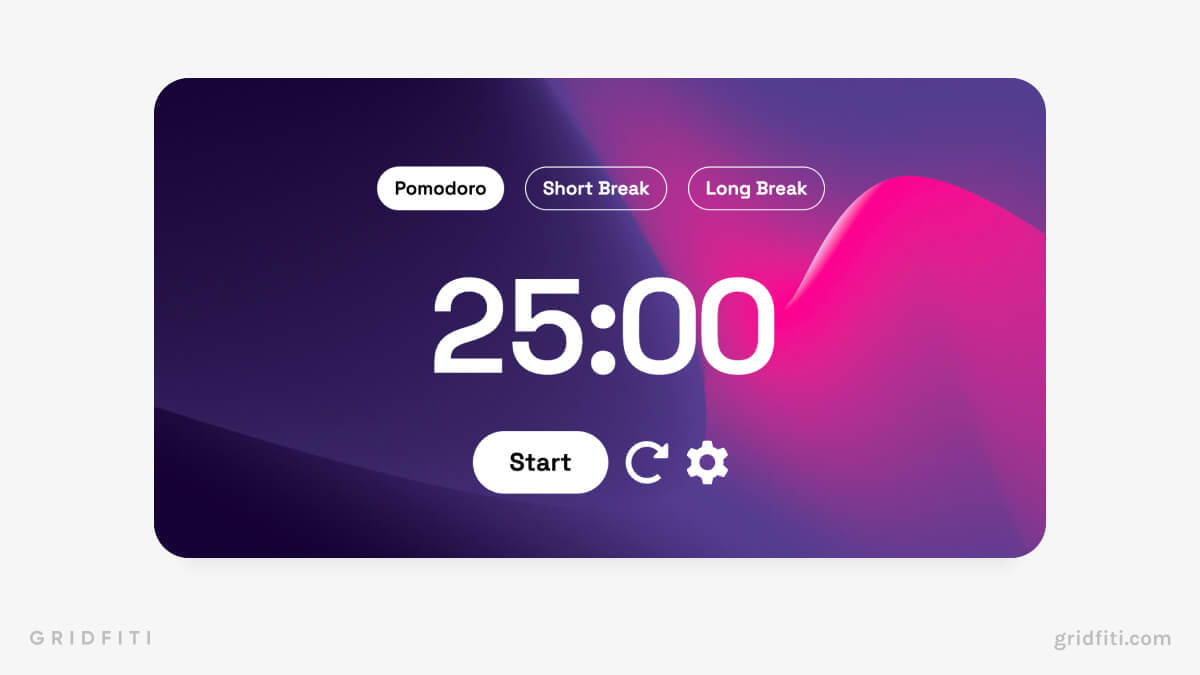 Pomodoro Tracker Timer Widget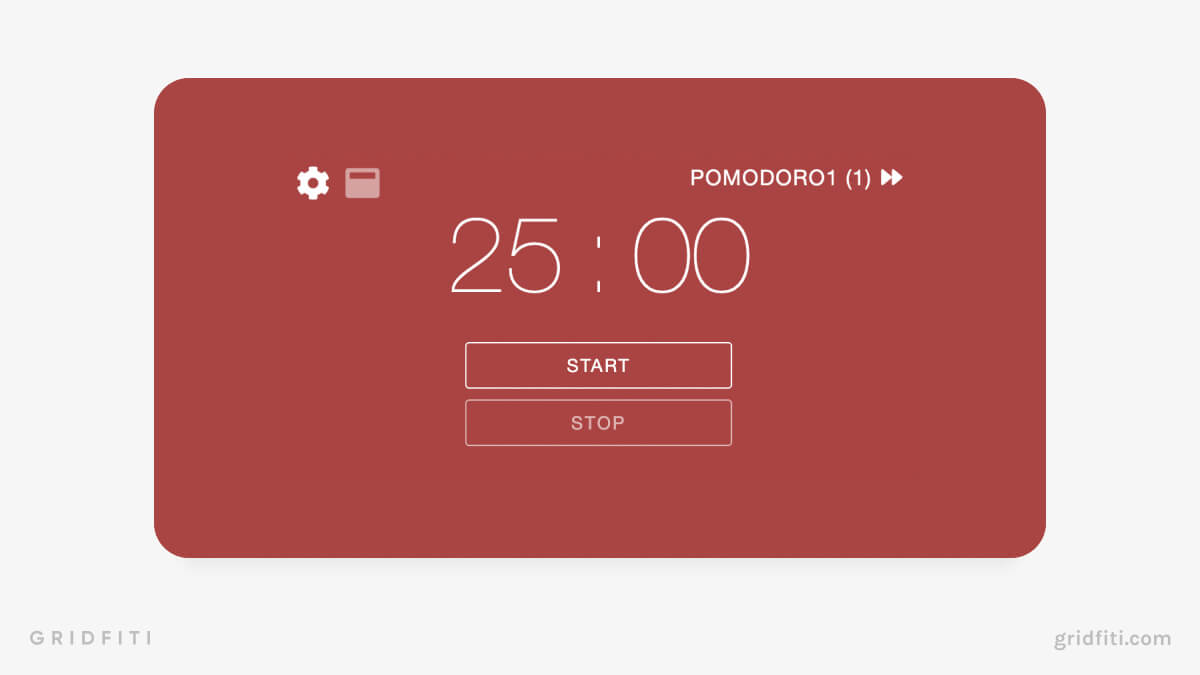 Pomofocus – Simple Pomodoro Timer Widget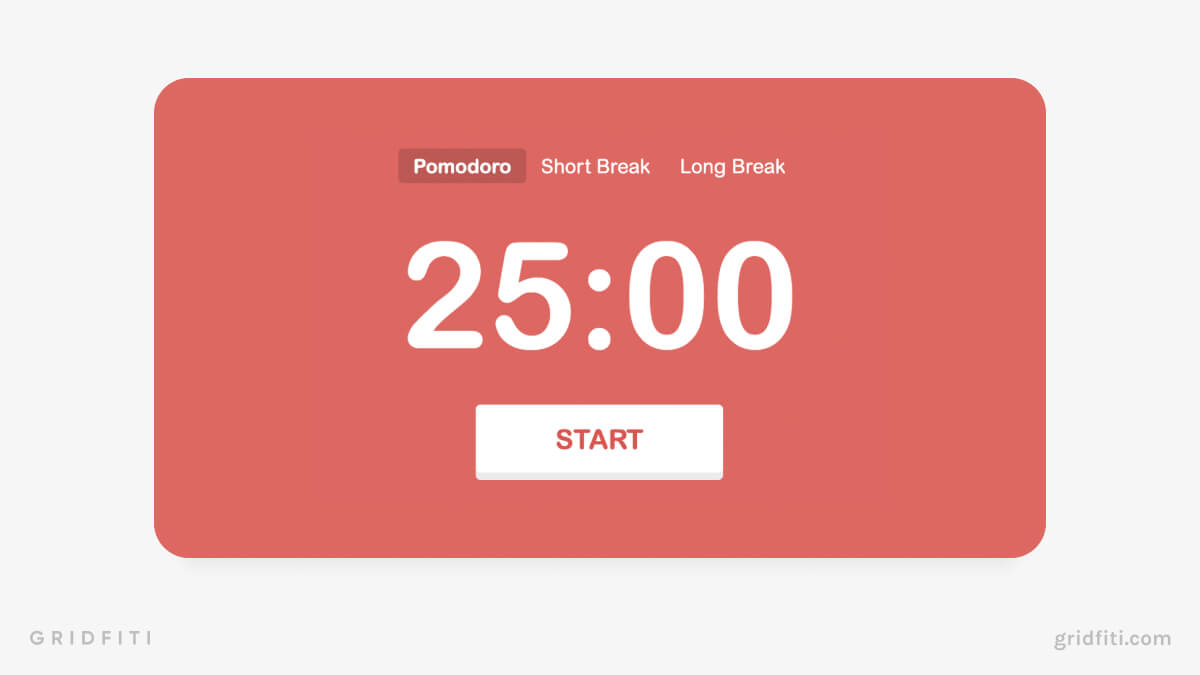 Tomato Timers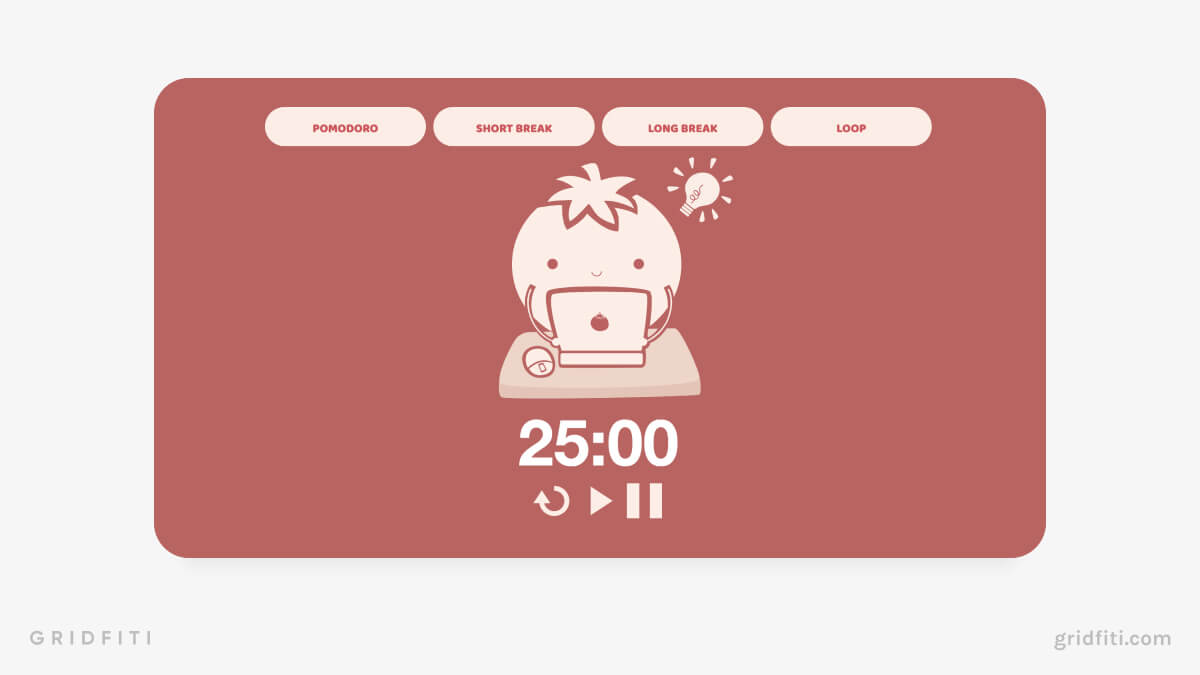 Pomodoro Timer Online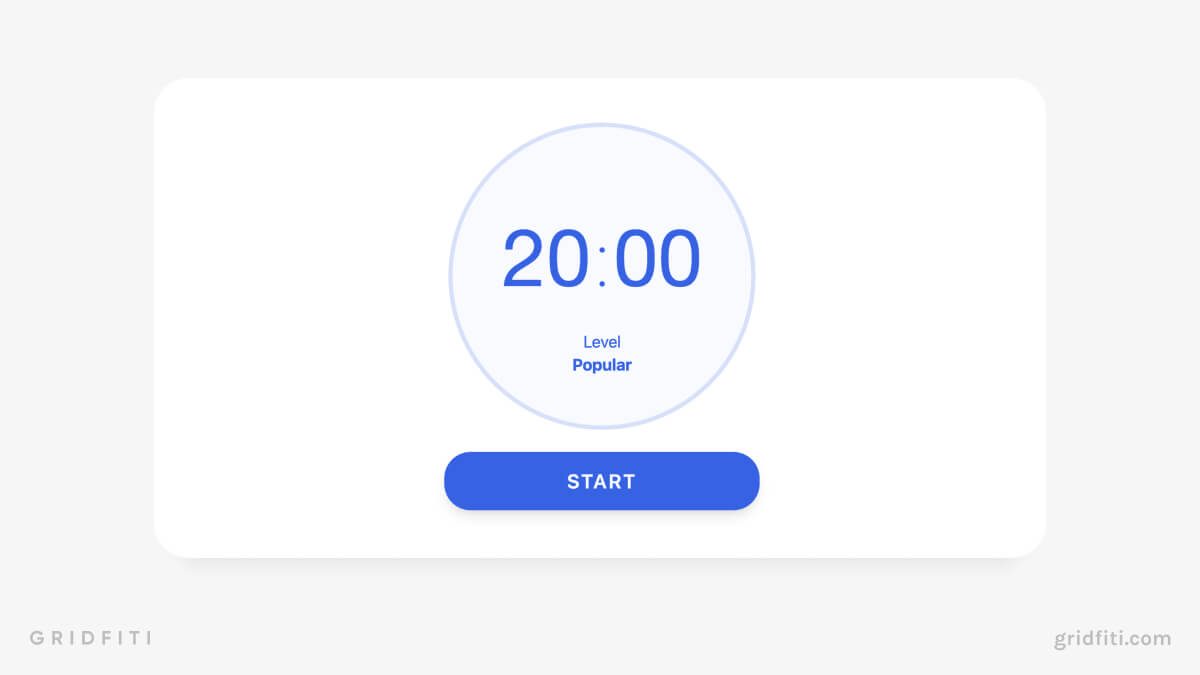 Pomodoro Kitty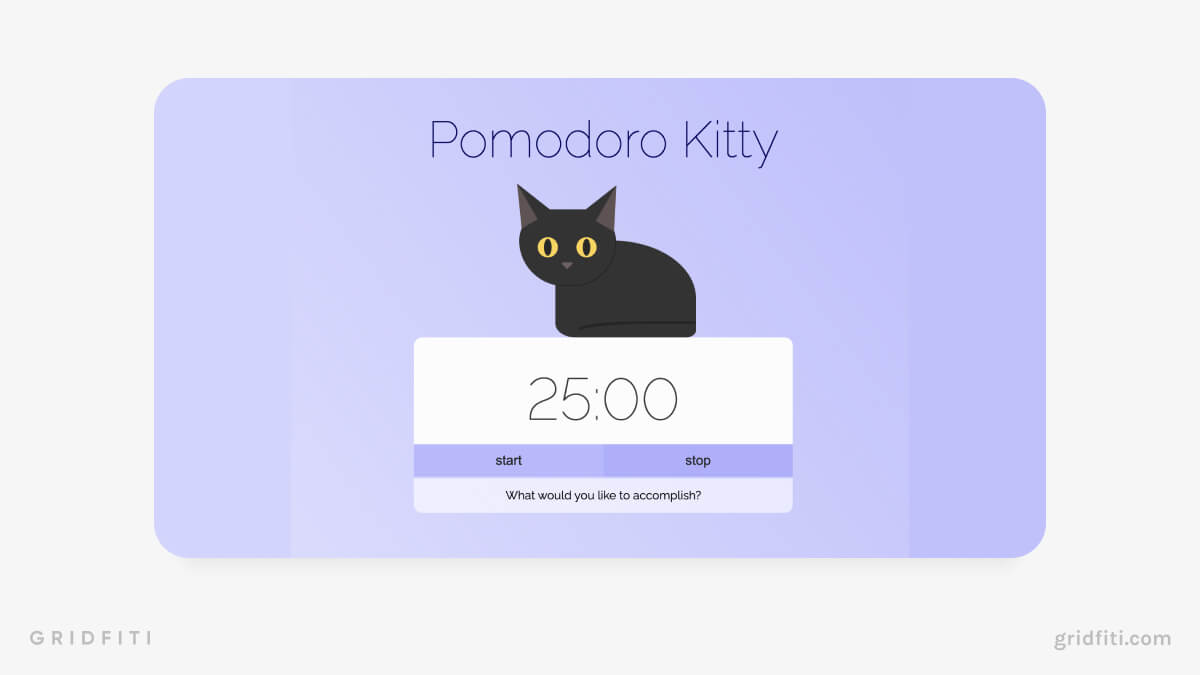 Dark Mode Pomodoro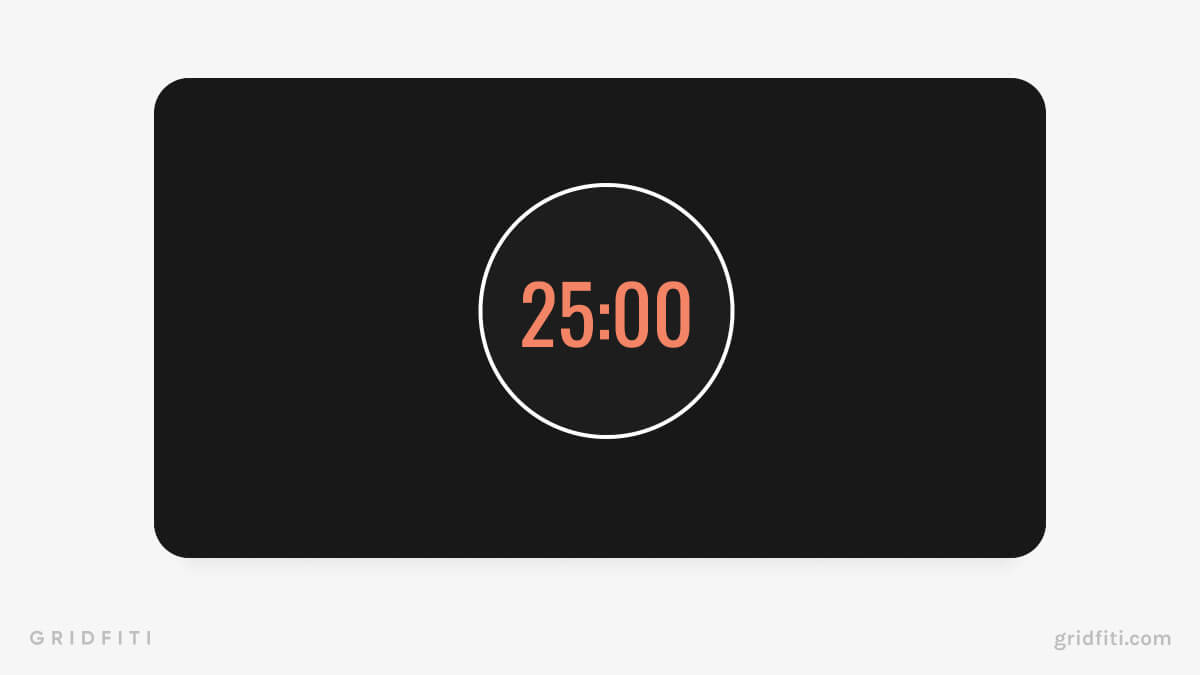 Kairo – Cute Pomodoro Timer Widget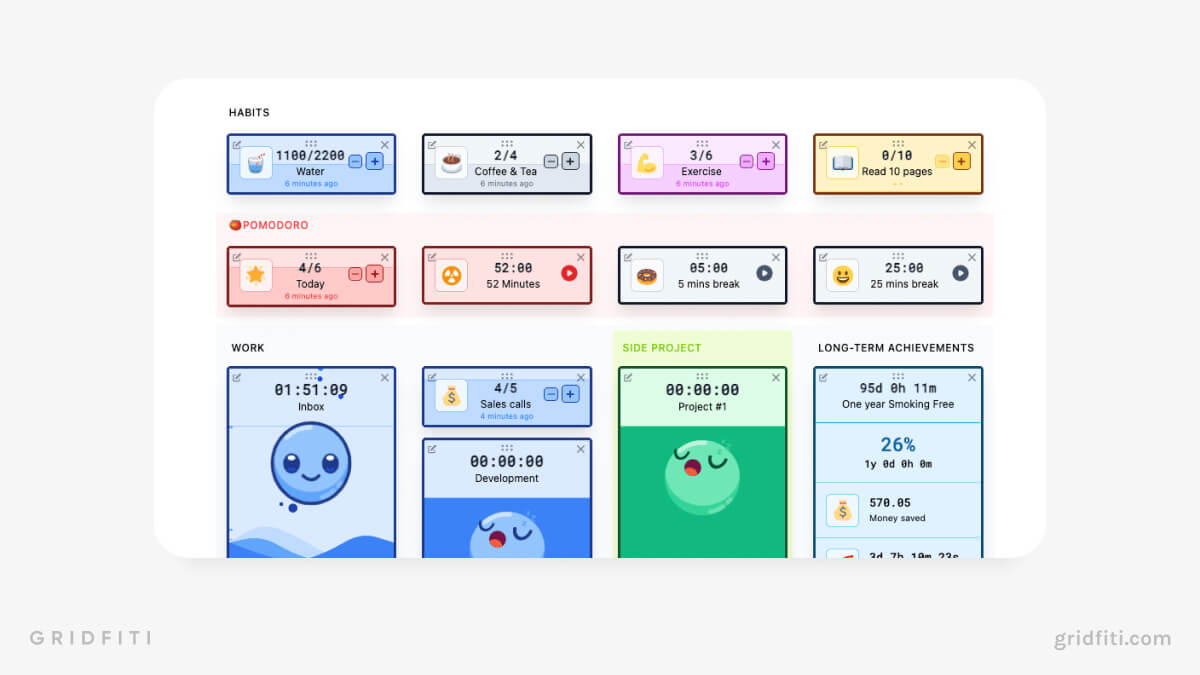 Animedoro Timer – Pomodoro Technique Alternative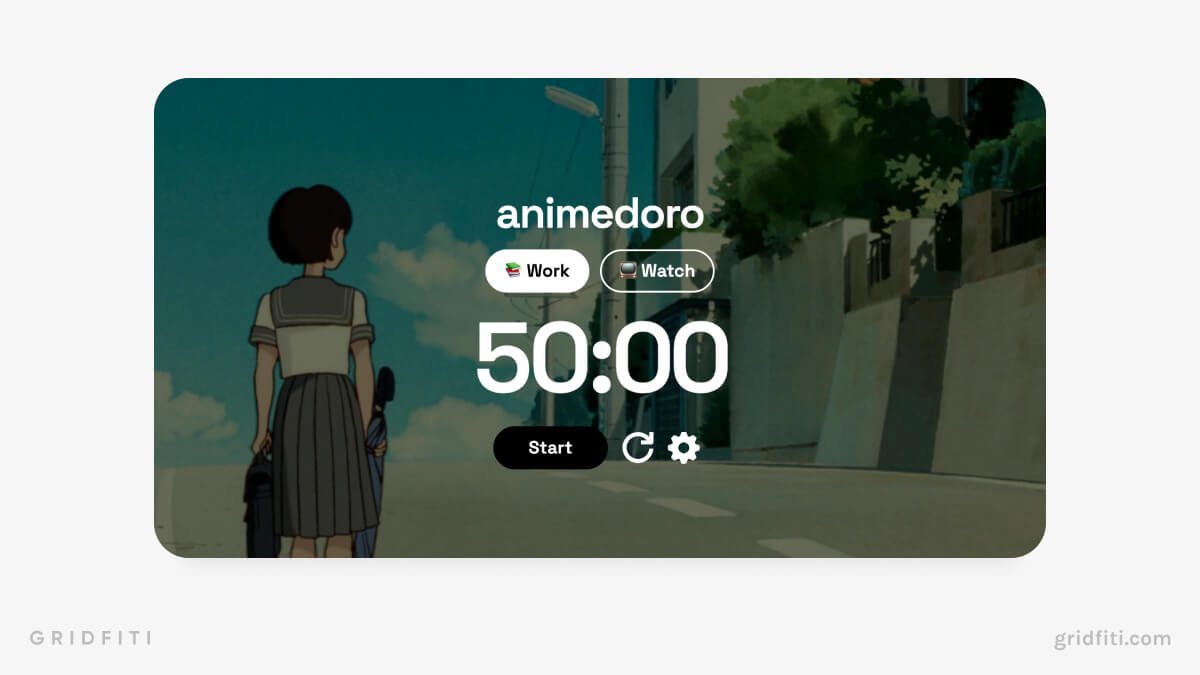 Check out our full posts on the Animedoro method as well as study techniques like Pomodoro for more general Pomodoro alternatives!
Are we missing any Notion Pomodoro widgets? What other focus techniques are you using in your Notion workspace? Let us know down in the comments below!
Gridfiti is supported by its audience – when you buy something using the retail links in our posts, we may earn a small commission at no additional cost to you. Read more about our affiliate disclaimer.