In the last few years there's been a huge shift in every industry with how work is done and digitally streamlined – and there's no question that education was a space that saw one of the biggest shifts. While online learning came with many challenges, it also left us with tons of benefits to leverage digital workspaces to save educators valuable time and energy.
From managing students, to organizing your classroom, sharing digital lesson plans, tracking expenses, and so much more – Notion is one of the best places to digitally centralize and streamline all things education.
Several talented creators and fellow educators have created robust, pre-built systems to help you run your classroom – and we've gathered some of the best Notion templates for teachers and educators to add to your workspace!
The cherry on top? Thanks to Notion's free Personal Pro plan for students and educators, you can make the most of these templates with unlimited pages and blocks, file uploads, and more. Let's check out the templates.
---
Looking for more productivity tips and tools? Subscribe to The Flow — our quick, snappy, value-packed focus and recharge newsletter. Also, don't miss our several other Notion template round-ups and guides!
---
Teacher OS Template for Notion
Teacher OS is the all-in-one hub for teachers to track and organize everything into a singular Notion workspace. With four main pillars: Planning, Student Management, Finance and Assessment, you can manage announcements, lesson plans, attendance, student details, finances and fees, assignments, submissions, and so much more, all under one roof!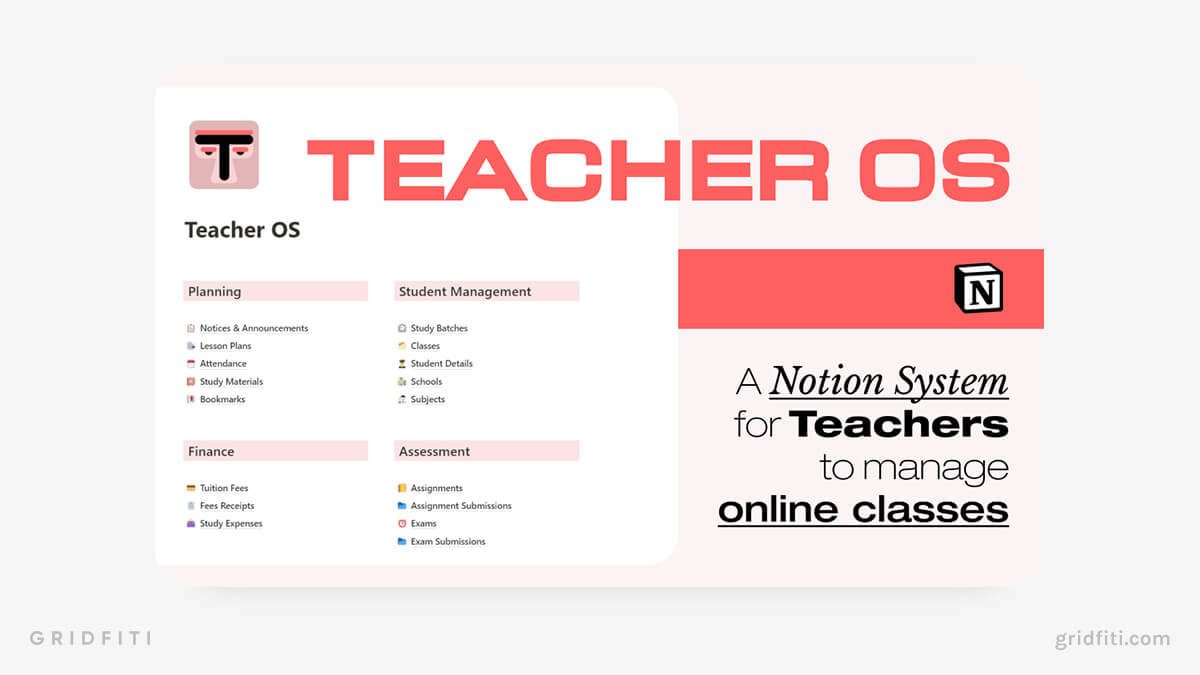 Plan Perfect Notion Dashboard – Teaching Ideas
With so many things going on in a teacher's day to day, it can be hard to organize and remember all of your lesson ideas. With the Plan Perfect Notion Dashboard template, save and improve your very best teaching ideas in a singe database! There are two pack options: both include an ideas bank database, week and term planning template, and student progress template – and Pack 2 includes an additional collaboration database. For more details, check out the creator's video walkthrough!
Templates Available: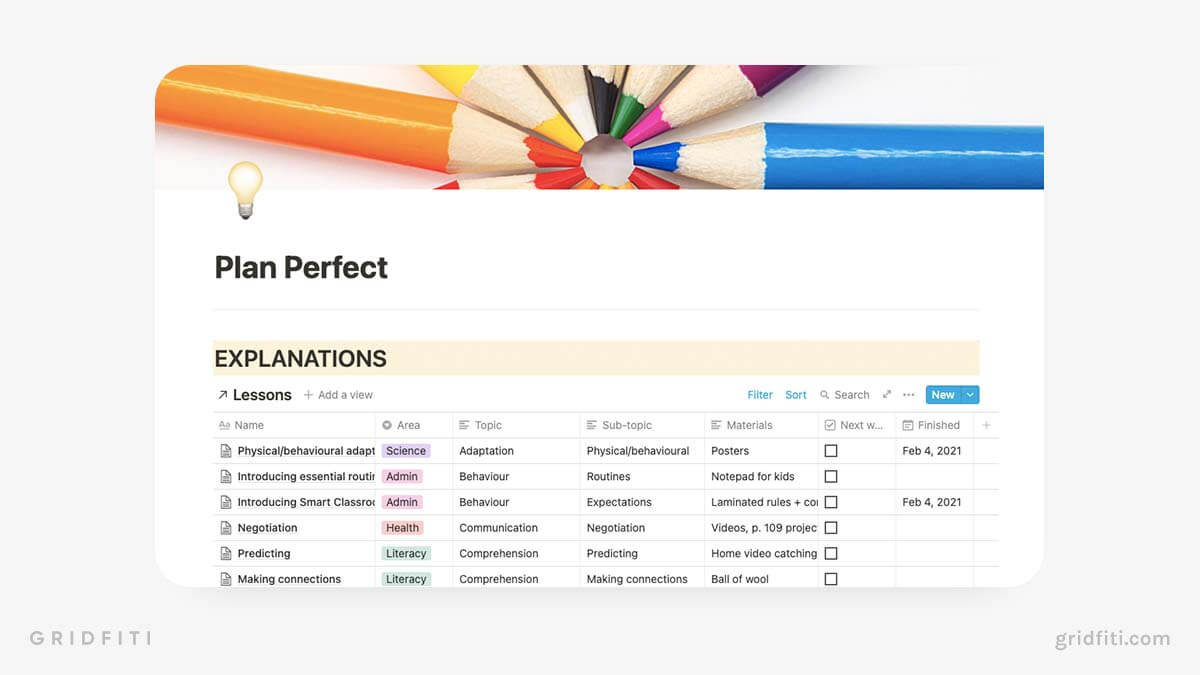 Student OS for Your Classroom
You came for teacher templates – but what if you wanted to share the Notion love with your classroom? With Student OS by yours truly, your students can organize all aspects of student life with 15+ pre-built templates in a centralized dashboard.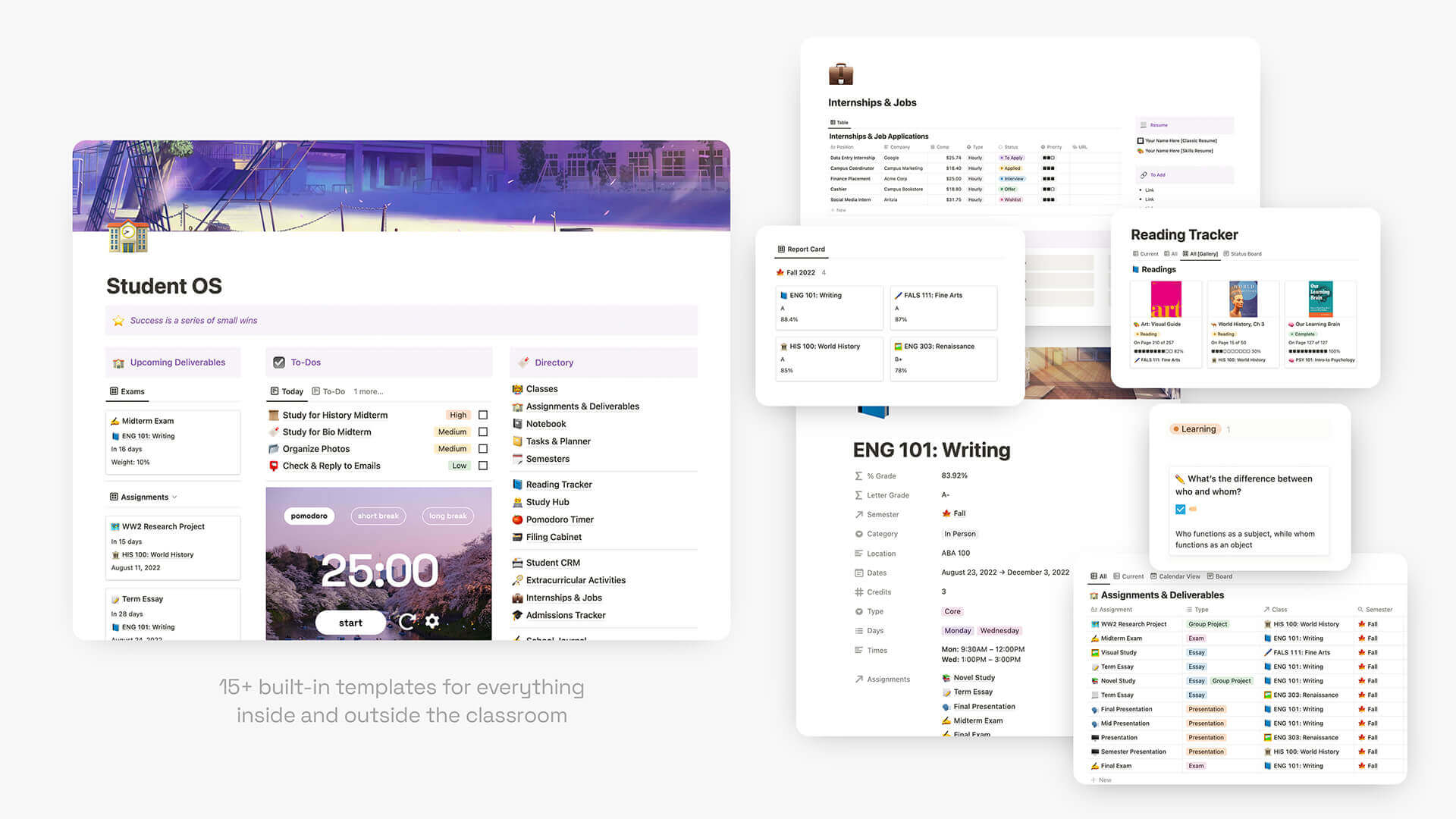 Edu-Creator Operating System
For professors, industry experts, content creators, or anybody looking to create meaningful courses and workshops, Edu-Creator Operating System is the pick for you! This system includes over 30 templates for creating workshops, YouTube videos, courses, podcasts, strategy guides, personal knowledge managers, a business management dashboard, finance tracking, and so much more.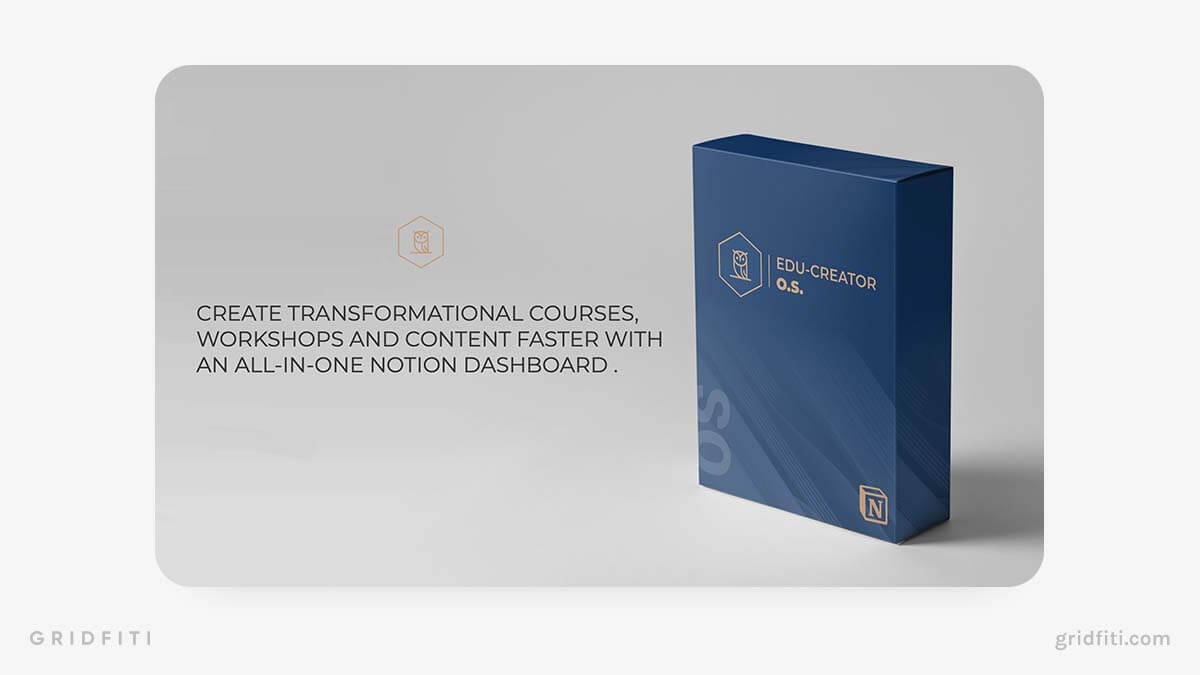 Notion Homeschooling Template – Plan, Store, Track, Grade & More
Anyone who homeschools knows it isn't an easy job – but this Notion template will help you bring everything into one place! With 6 interconnected databases and 7 dashboards, plan lessons, set tasks, track quizzes, view timetables, share with teachers, and lots more.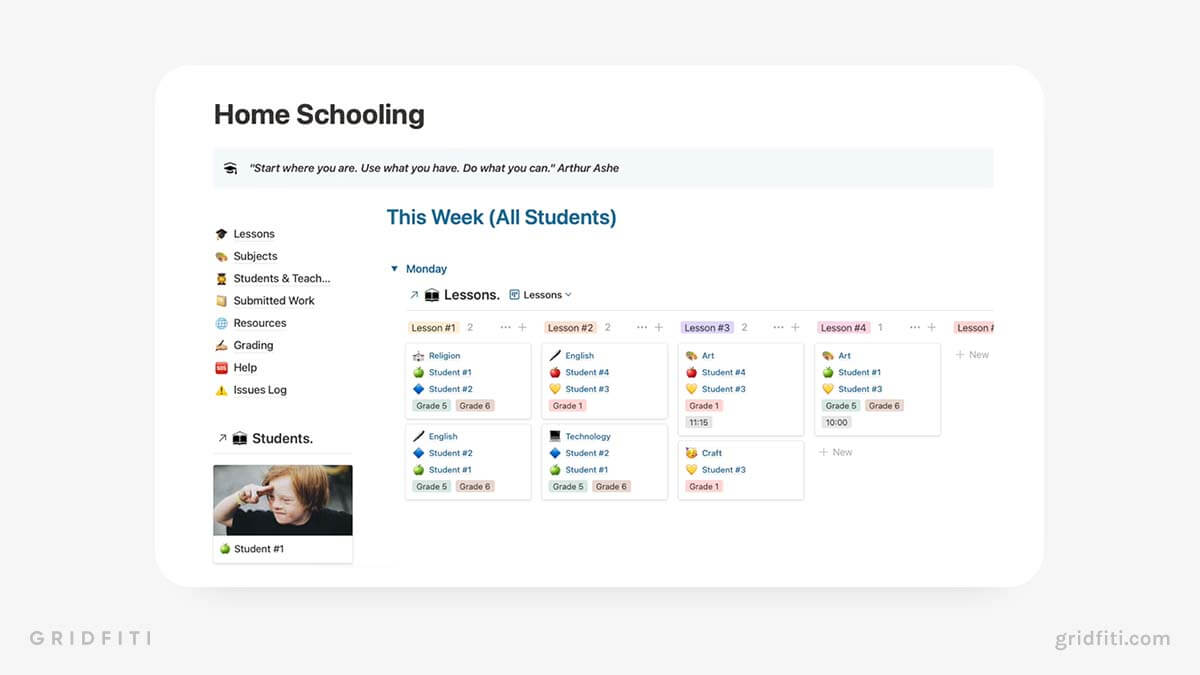 Simple Notion Homeschooler Template
This simple dashboard will give you a space to save teacher notes, student lessons, and grade reflections – with a clear path to come back to them down the road!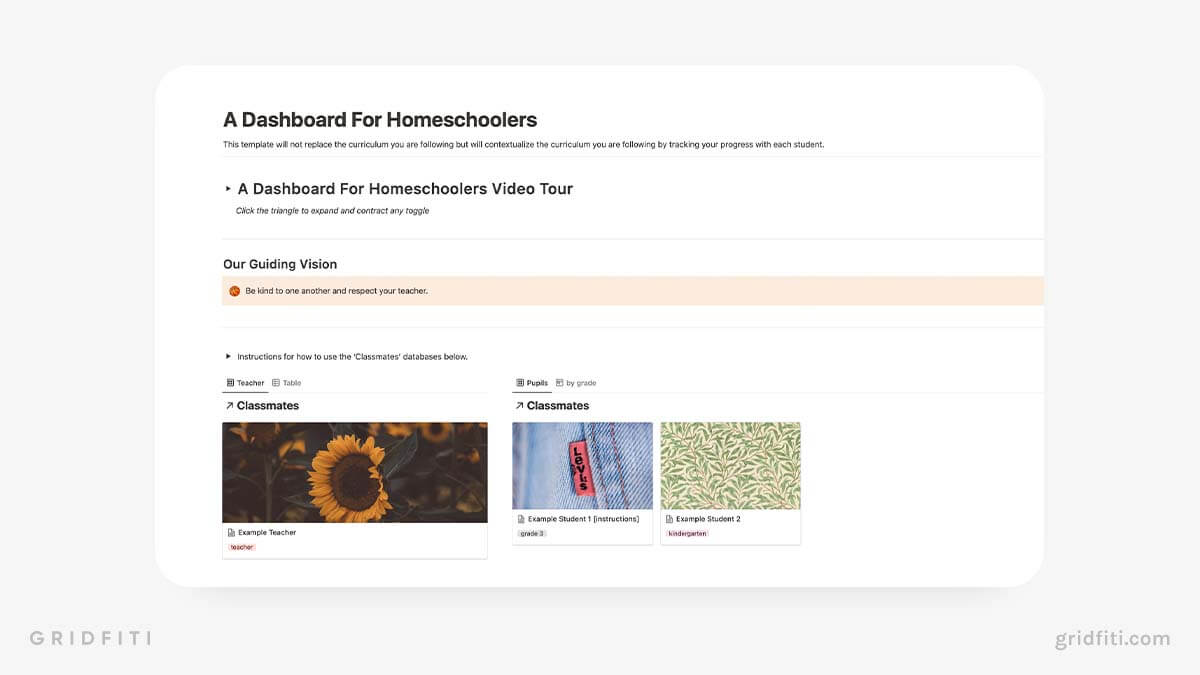 Class Syllabus Template
No need to mess around in Word or Canva to put together a clean, easy-to-follow syllabus for your students – with this one-page class syllabus template, do it all in Notion!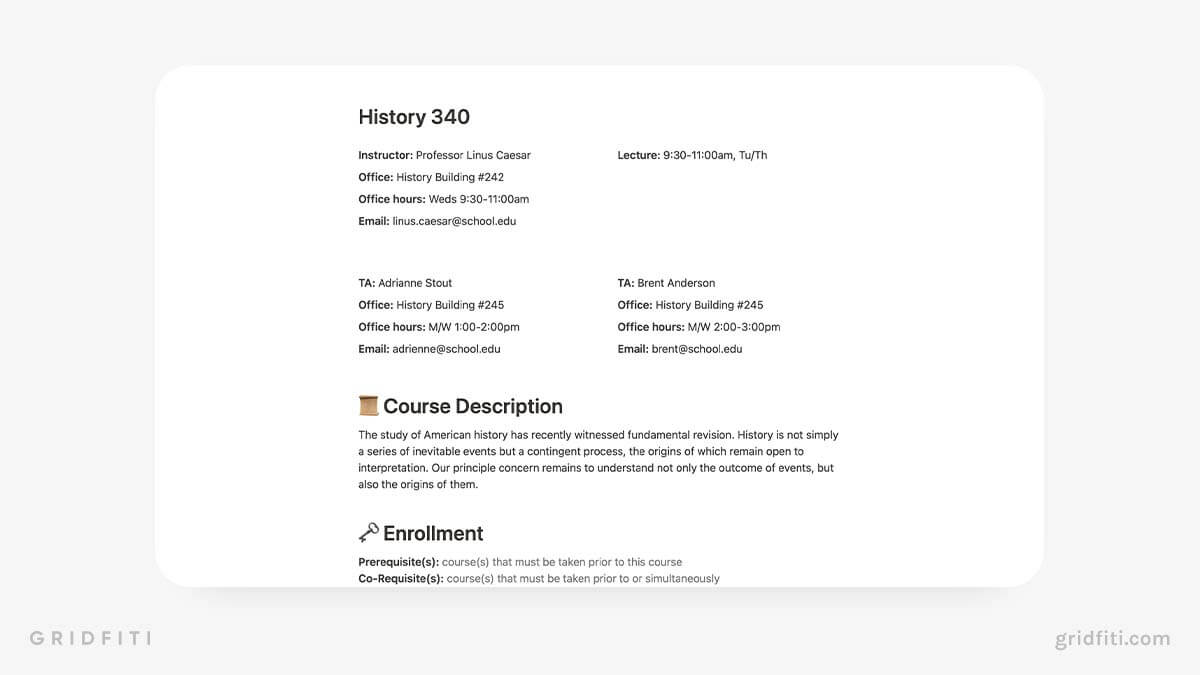 Class Directory Notion Template
As a teacher or professor, it can be hard to keep track of the hundreds of faces you see every school year. With this simple class directory template, put your students' names to faces! Beyond the gallery card view, use the directory to track your students' attendance, participation, section, and any other helpful notes to get to know your students better.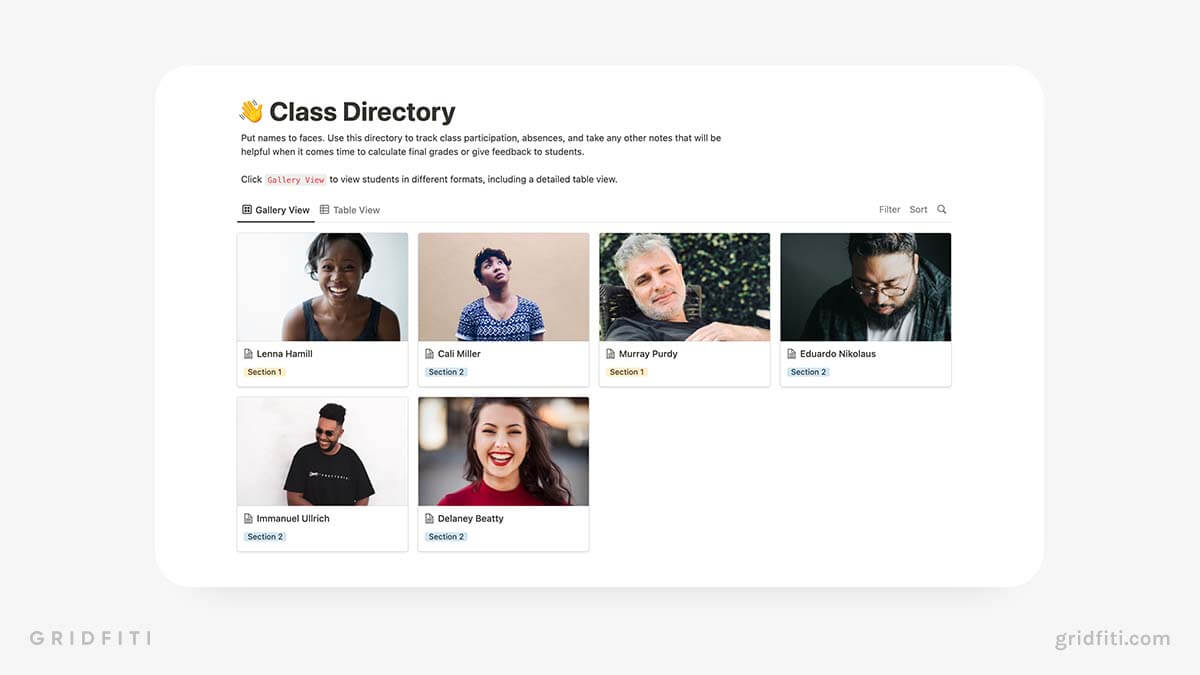 Lesson Plans for Teachers
Based on a proven Harvard Business School class preparation method, centralize all of your lesson plans with this Notion database page! Track your lessons by status, date, type, creation date, and more. Inside each lesson, you can map out your objectives, challenges, structures, and more to be more intentional with your teaching!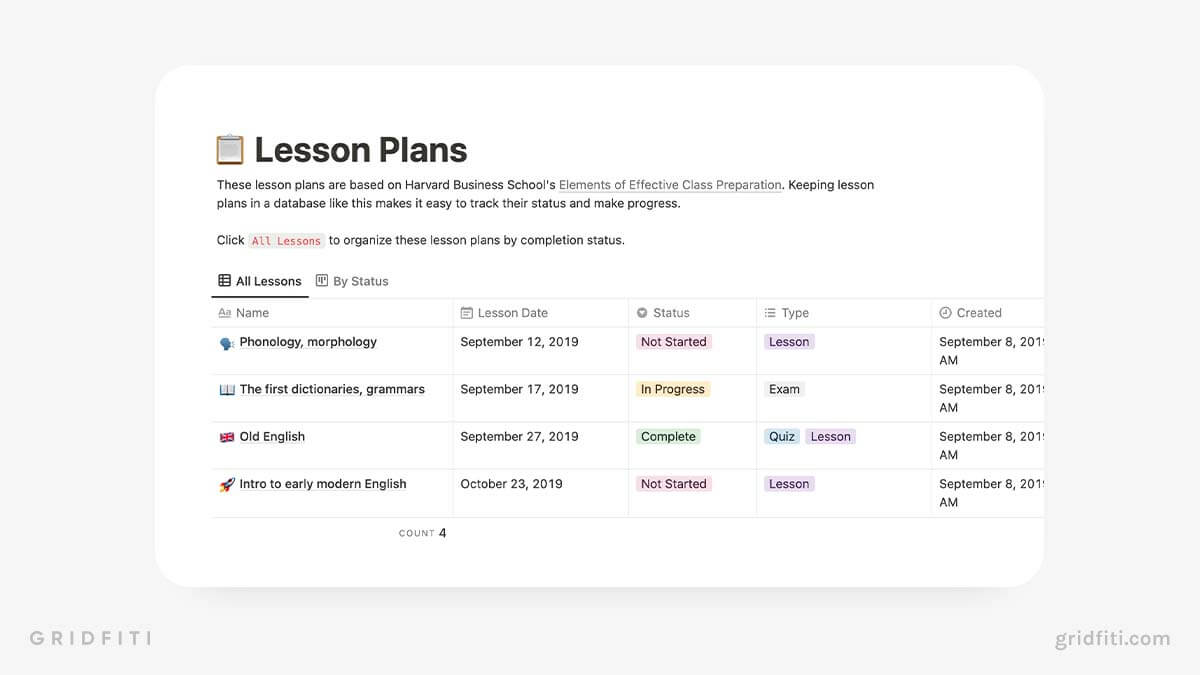 Notion Classroom Home Wiki for Teachers
Give your students an easy-to-bookmark source for all your class information, course materials, assignments, announcements, and more – packaged into a single wiki-style dashboard!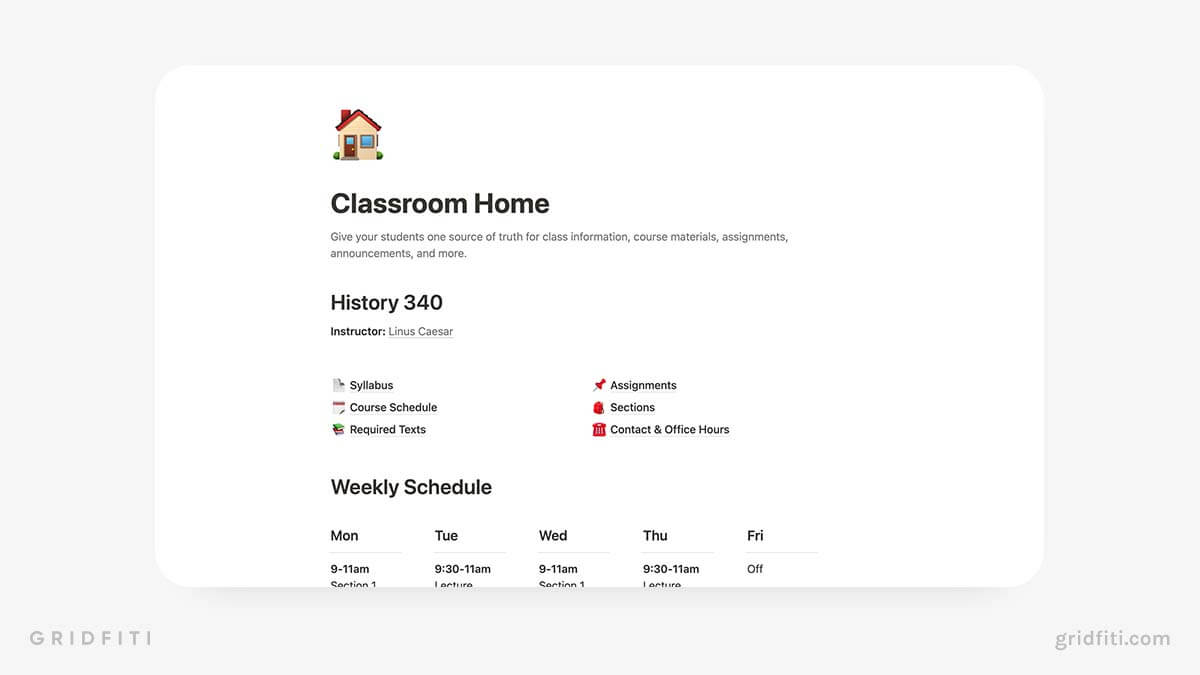 Simple Homeschooling Planner for Teachers & Parents
Designed to help you plan your lessons while homeschooling, get a high level overview of what you intend on covering each week, and each quarter! From there, you can plan activities and lessons in smaller chunks on a daily and weekly basis.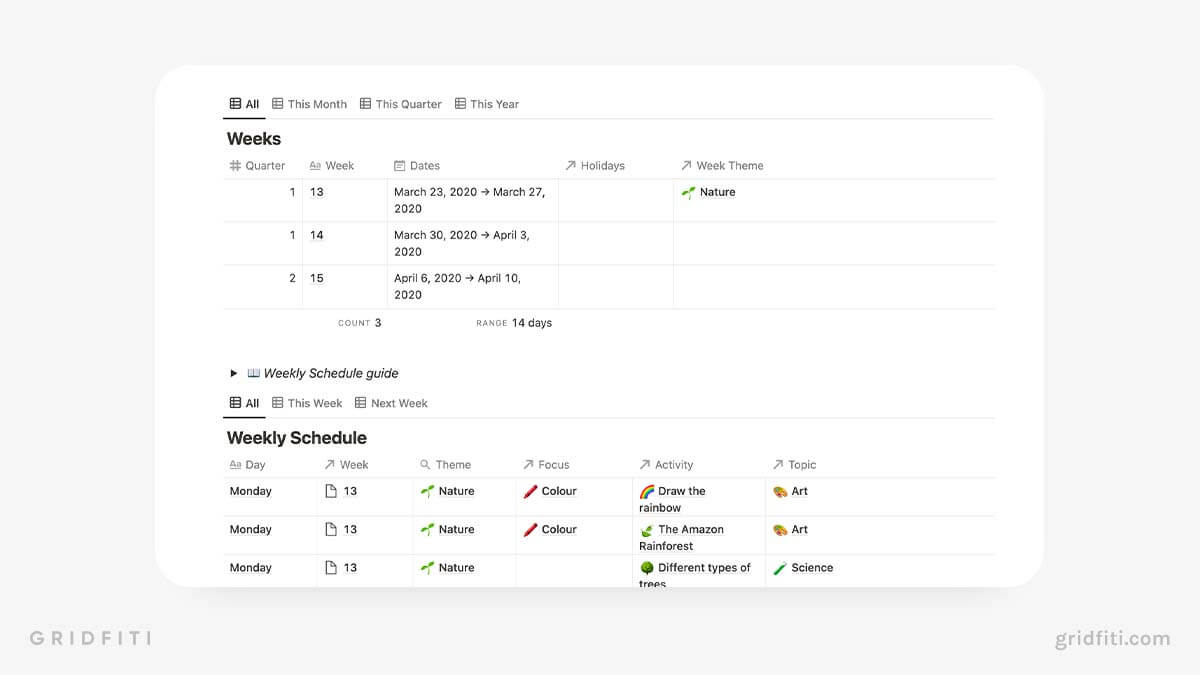 Which of these Notion templates for teachers and educators do you see yourself using? Any other great Notion systems that we're missing? Let us know in the comments below!
Gridfiti is supported by its audience – when you buy something using the retail links in our posts, we may earn a small commission at no additional cost to you. Read more about our affiliate disclaimer.