The Pomodoro method is known and loved by the productivity community. Developed by Francesco Cirillo in the 80s, the technique is designed to help break up tasks into smaller intervals, allowing for breaks throughout.
If you're looking to bring this technique right into your Notion workspace – you're in luck! There are several Pomodoro widgets and templates to add to your Notion setup to help you get more done, without even having to leave the app. We've curated some of the best Notion Pomodoro timer widgets and templates for you to get started – check them out!
Looking for ways to refresh between Pomodoro sessions or looking for more timer options? Read our post where we curate the best Pomodoro break ideas and our favorite study timers!
Have you heard of the Animedoro technique? If you watch anime, check out our guide on using the Animedoro method to stay productive!
Want more Notion tips, tricks, and templates? Join our Notion mailing list below and check out our several other Notion guides and round-ups!
Notion Pomodoro Timer Widgets
Flocus.io – Minimalist Pomodoro Timer Widget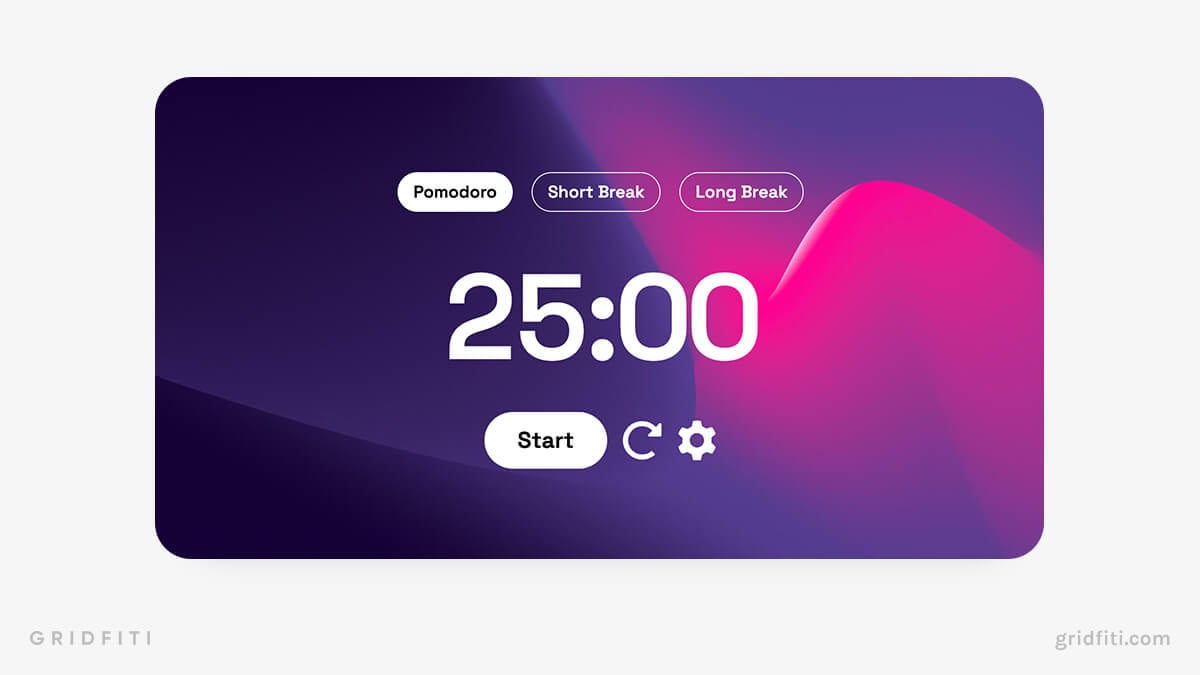 StudyWithMe.io – Aesthetic Pomodoro Timer Widget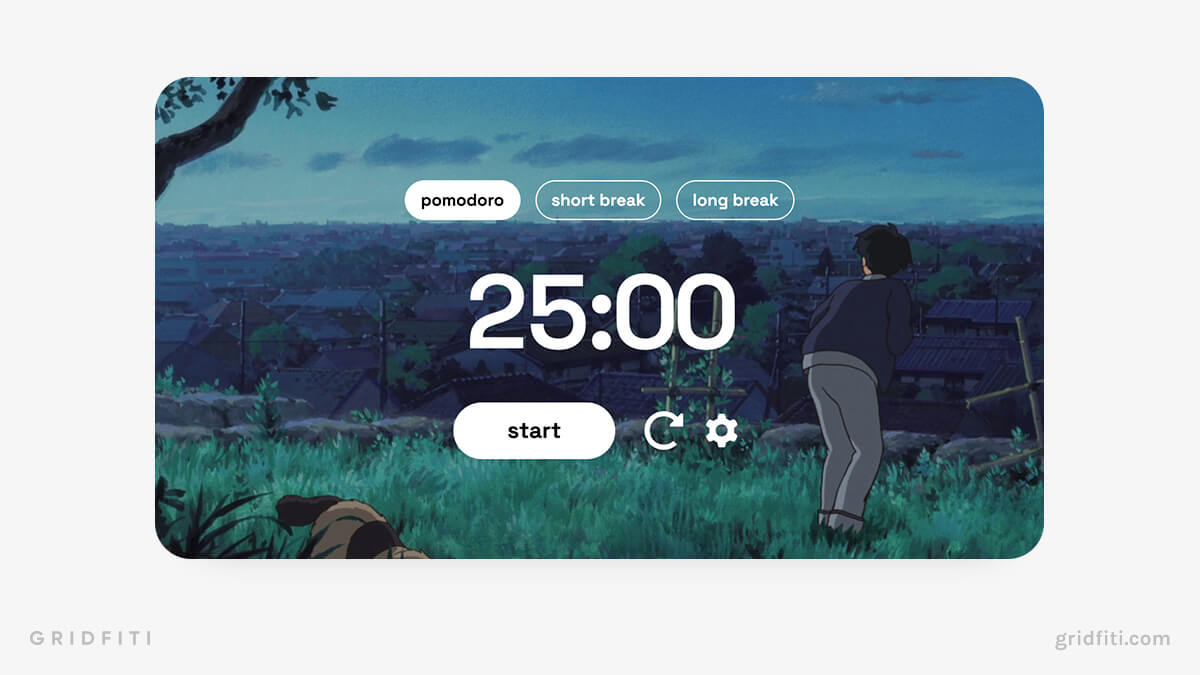 Pomodoro Tracker Timer Widget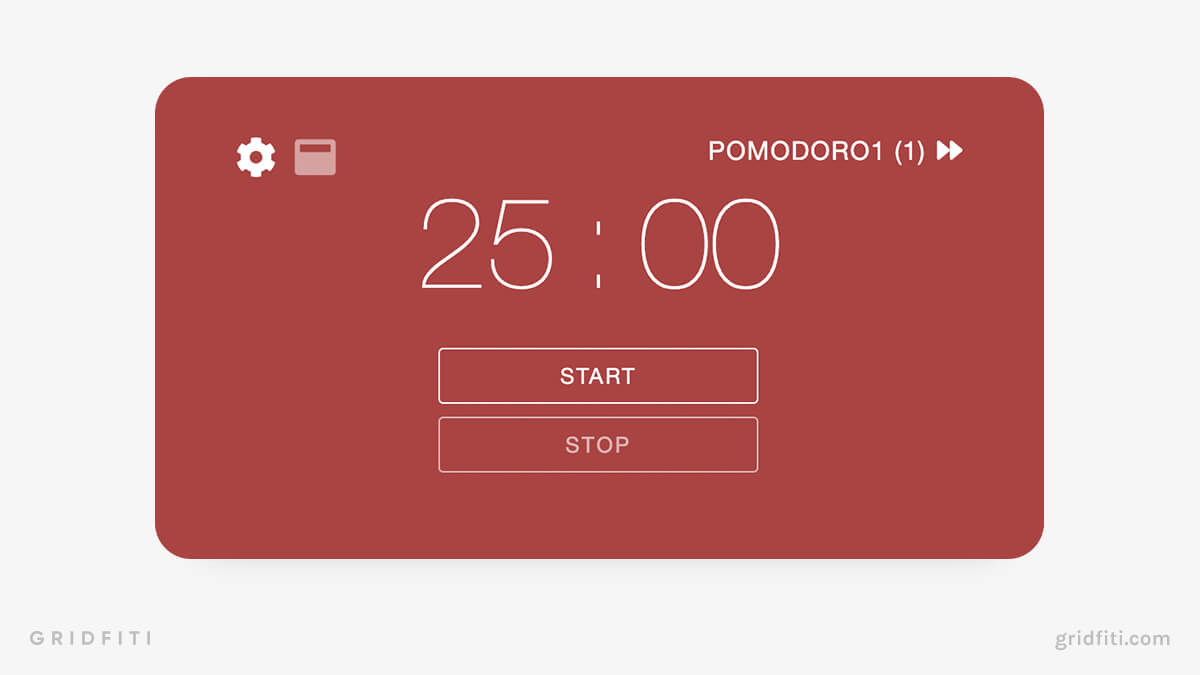 Pomofocus – Simple Pomodoro Timer Widget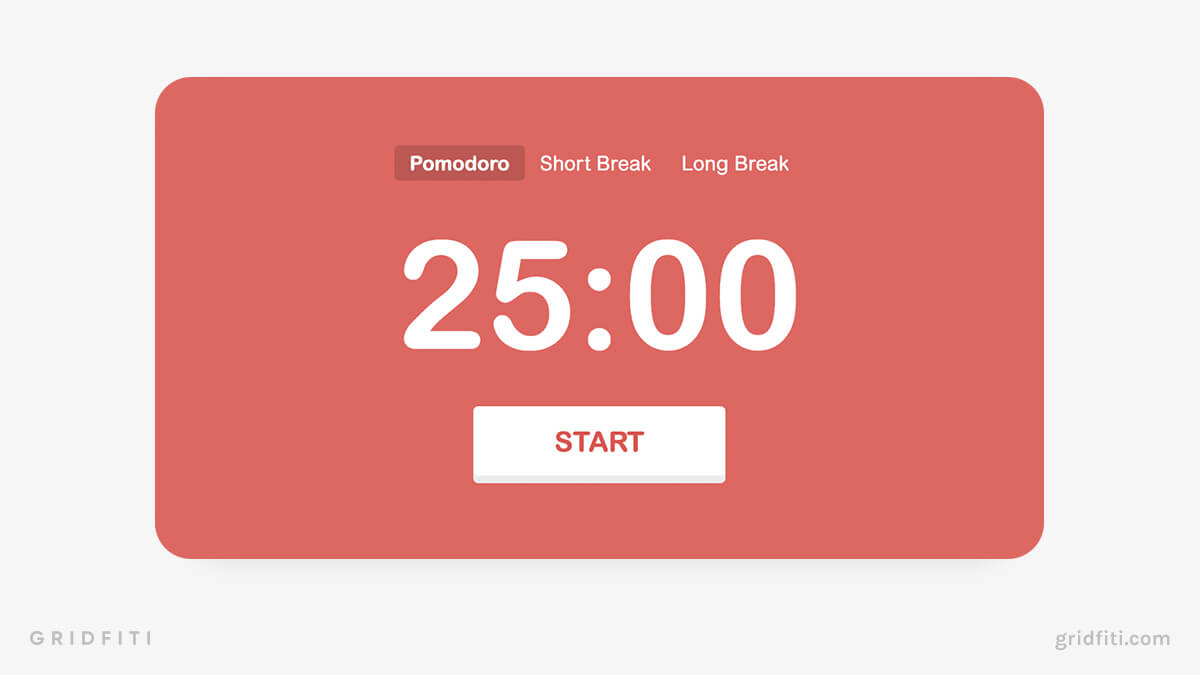 Notion Pomodoro Templates
Tomato – Notion Pomodoro Template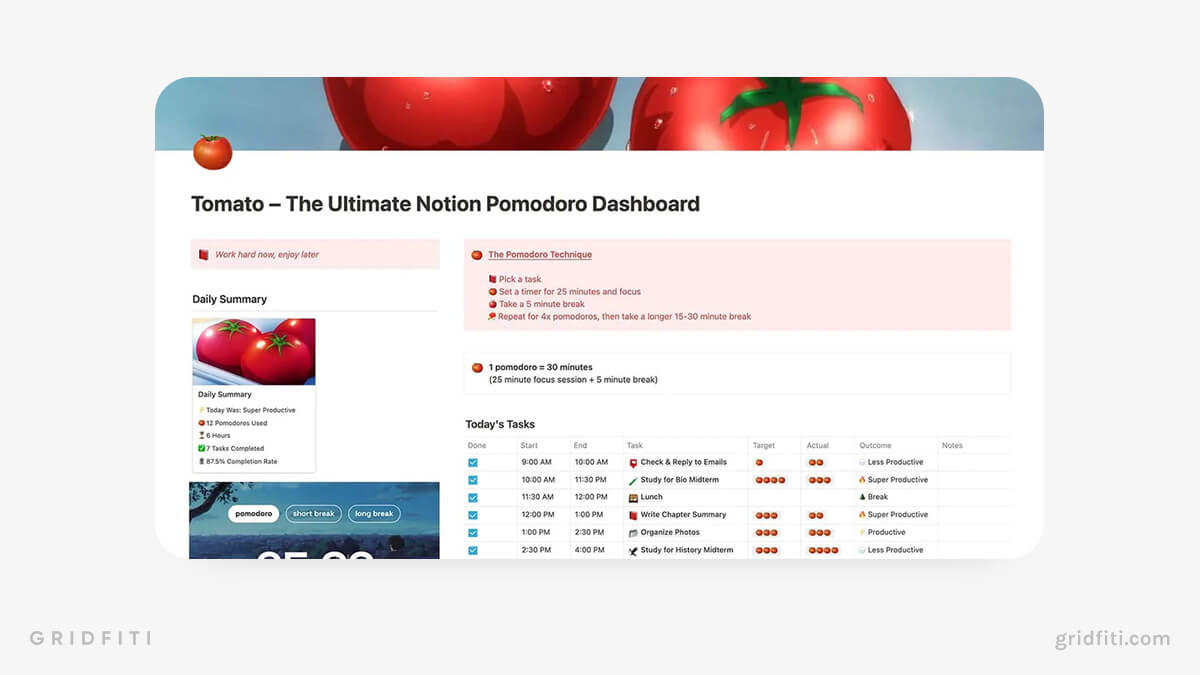 Pomodoro Planner & Tracker Template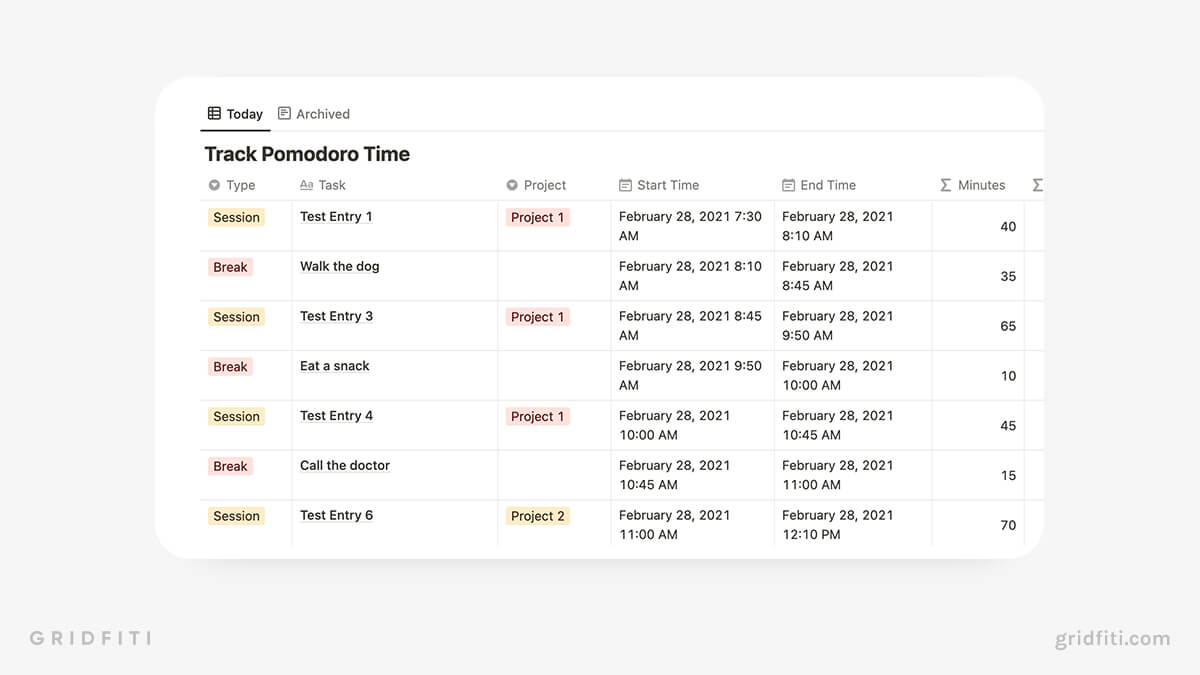 The Pomodoro Plan with Task Database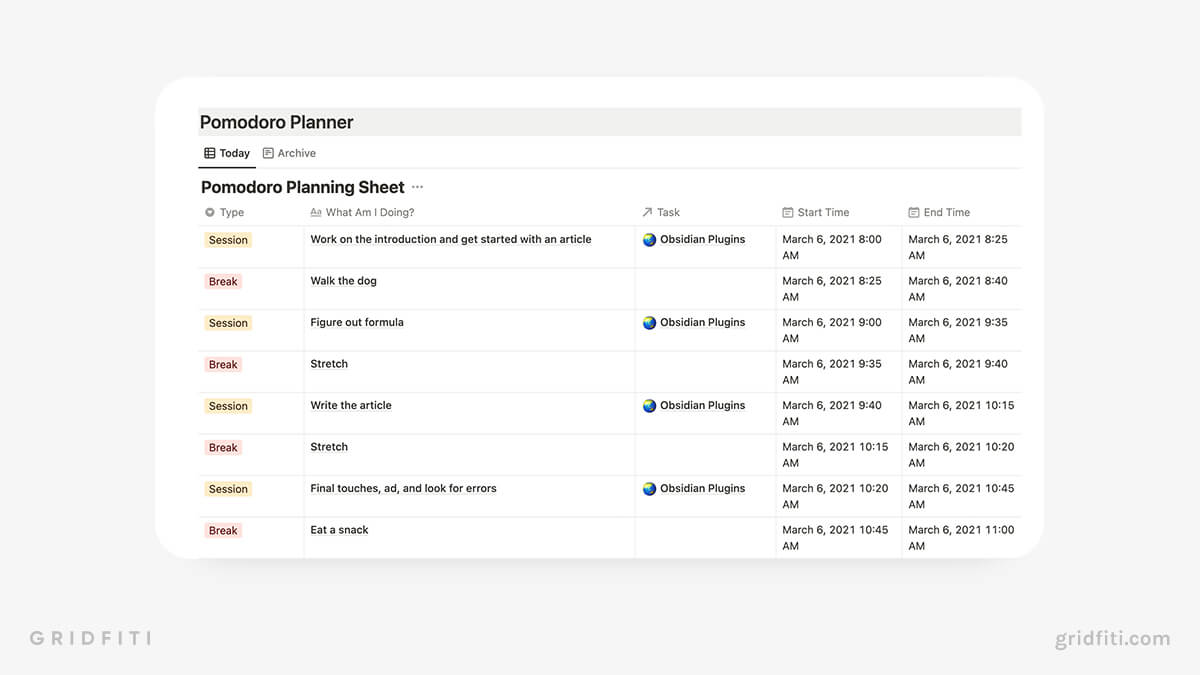 Pomodoro Task Manager Template for Notion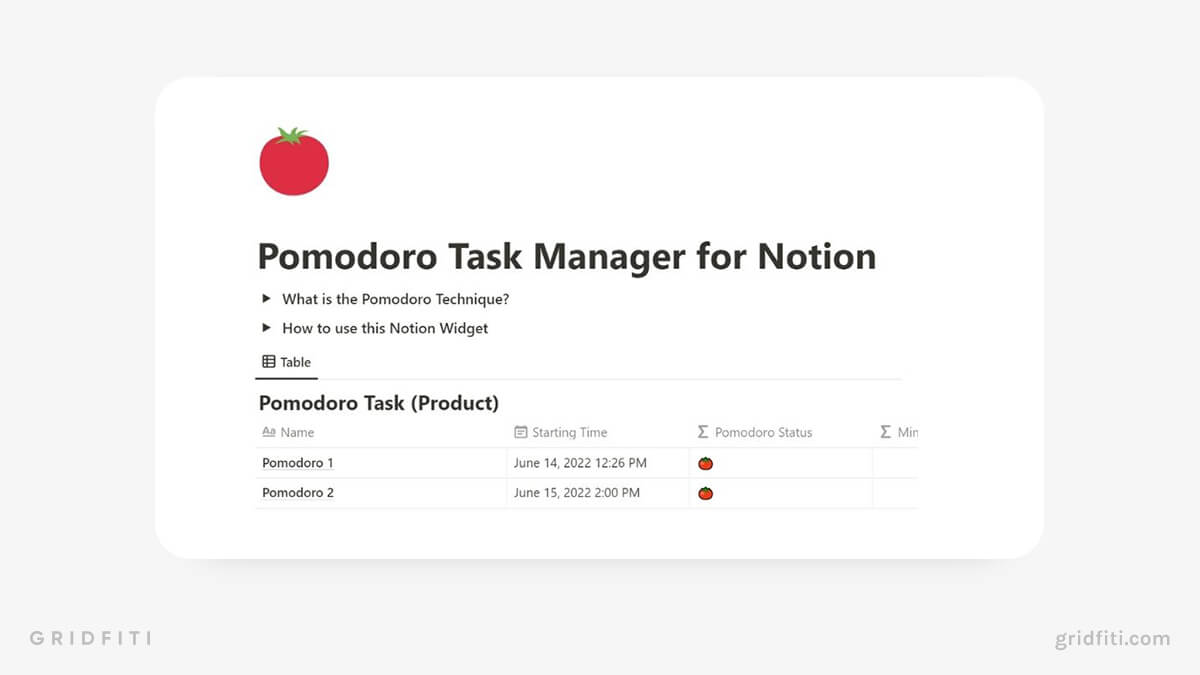 Are we missing any Notion Pomodoro widgets? What other focus techniques are you using? Let us know down in the comments below!
Gridfiti is supported by its audience – when you buy something using the retail links in our posts, we may earn a small commission at no additional cost to you. Read more about our affiliate disclaimer.