Dark mode is a feature that has graced our devices (and eyes) in recent years, and has really become a way of life for some. For most tasks and apps, dark mode is the way to go to avoid eye strain, and thankfully Notion offers it right out of the box on all platforms.
As much as we love dark mode, some tasks demand the better contrast and legibility light mode offers – and admittedly, colorful Notion templates or icons often look and contrast better in light mode, too.
Worry not, there's no need to pick – Notion's made it really easy to not only enable dark mode, but quickly toggle between the two themes. Let's dive in.
How to Turn on Dark Mode for Notion
Dark Mode on Notion – Desktop
On desktop, the steps are the same whether you're using the Mac or Windows app, or the web version.
Go to Settings & Members at the top of your sidebar ➤ Appearance ➤ then you'll find the option to go with either your system setting, light, or dark.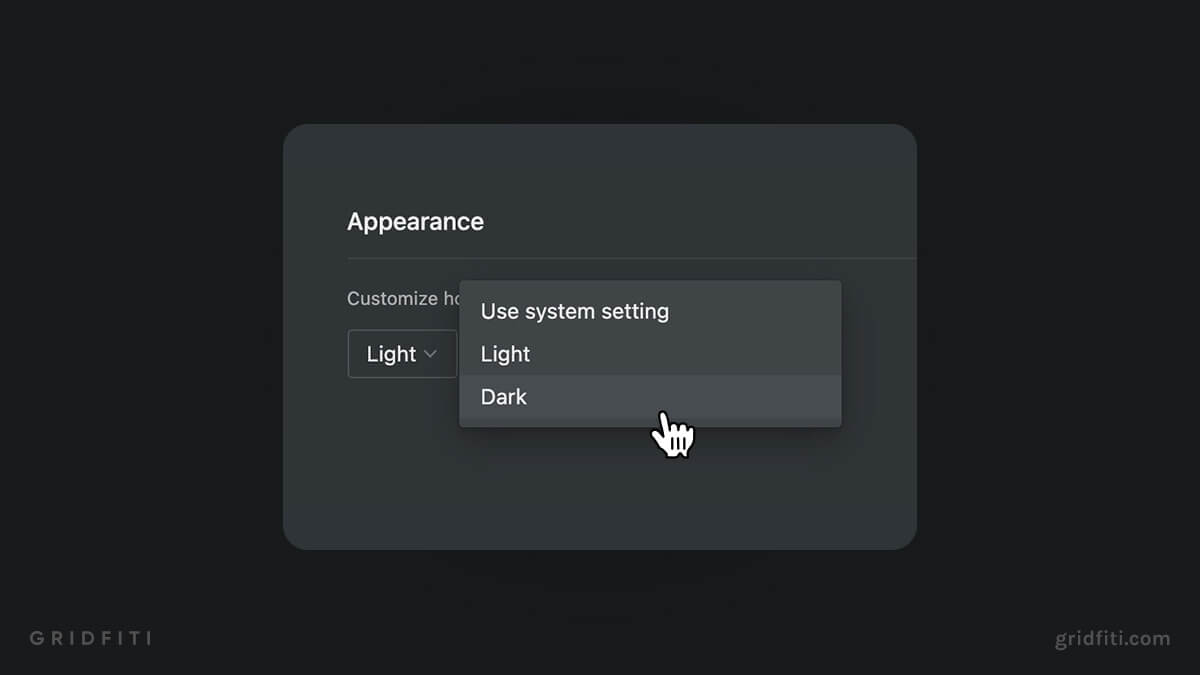 Notion Dark Mode Shortcut
Switching between dark mode and light mode is even easier with a keyboard shortcut.
Use the keyboard shortcut ⌘ + Shift + L on macOS, or Ctrl + Shift + L on Windows, to quickly toggle between the two themes.
Dark Mode on Notion – Mobile
On both iOS and Android devices, system settings dictates whether Notion appears in dark mode or light mode! Unfortunately, there's no way to tailor it display a different mode in Notion, but thankfully there are two ways to quickly toggle dark mode on and off right from your control center on iOS:
Option 1: Go to your iPhone Settings ➤ Control Center ➤ Customize, and select Dark Mode to make this a permanent fixture in your Control Center! Now, you can quickly toggle dark mode off and on for your system (and consequently Notion) with the tap of a button.
Option 2: Want to keep your Control Center clutter-free? In your Control Center, hard press (aka Force Touch) on your brightness slider, and tap either "Dark Mode" or "Light Mode" below to change your theme.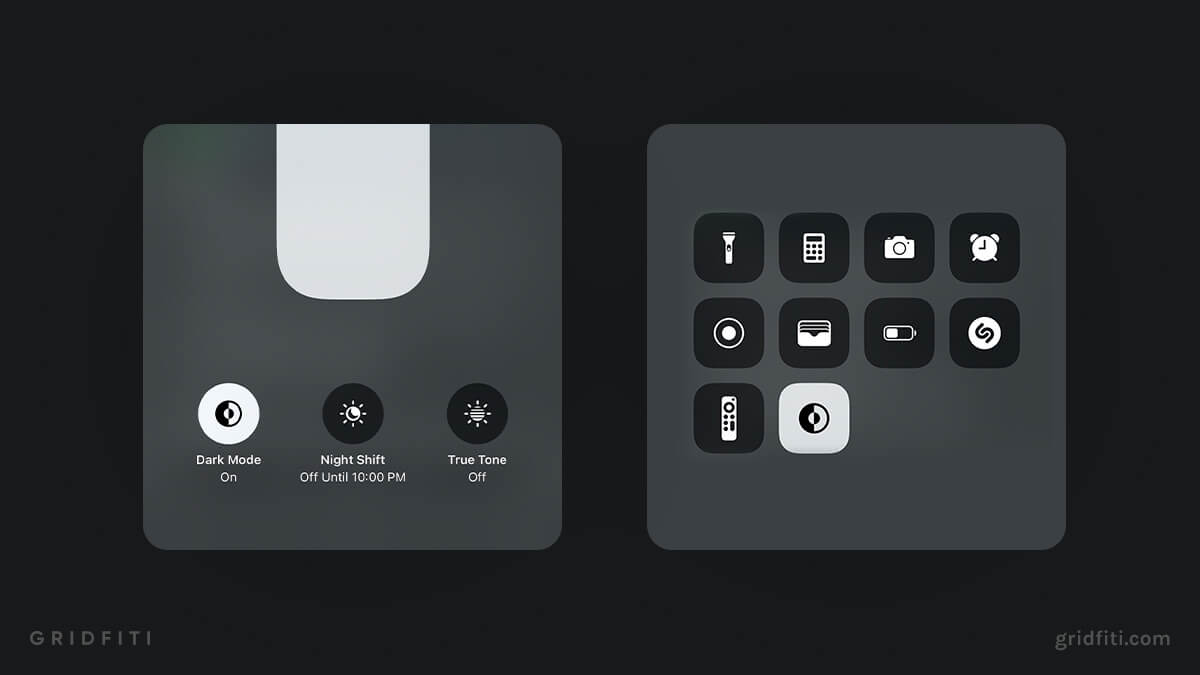 Notion Dark Mode Color Codes
The hex color codes for Notion's dark mode are #2F3438 for the main window, #373C3F for the sidebar, and #3F4448 for hover items.
If you're curious about the light mode equivalent, it's #FFFFFF (pure white) for the main window, and #F7F6F3 for the sidebar! Hover items are pure white, too.
Are you a die hard dark mode, or light mode user? Or do you flip between both? Let us know in the comments below! Don't forget to check out our several other Notion guides and join our Notion mailing list:

Sign up for Notion here! Free for personal use, students, and educators.