Notion is a powerful productivity tool that allows users to create notes, tasks, wikis, databases, and everything in between all in one place. One of the great things about Notion is that it is available both as a web application, and as a native app for both desktop and mobile devices. But how do these two versions compare, and which one is the best for you and your workflow?
We've put together an essential summary of the key differences, pros, and cons of the Notion app vs. website to help you make the choice!
---
Looking for more productivity tips and tools? Subscribe to The Flow — our quick, snappy, value-packed focus and recharge newsletter. Also, don't miss our several other Notion template round-ups and guides!
---
Notion Web: Pros & Cons
First, let's start with the web version of Notion. This version can be accessed from any device with a web browser and internet connection. It's a great option for those who don't want to download any additional apps, or who need to access their Notion account from multiple devices. The web version also can be less bug-prone compared to the native app, eliminating any potential issues that might be caused from your operating system. However, it does have some drawbacks when it comes to performance and features – keep reading!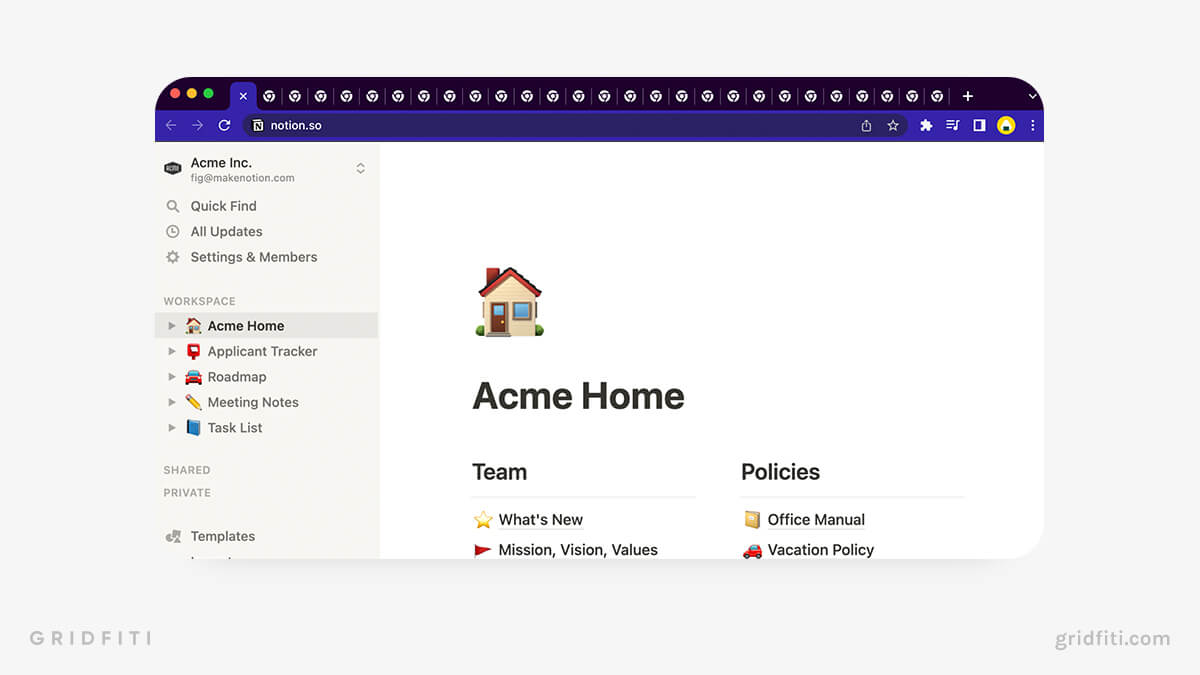 Notion Desktop App: Pros & Cons
On the other hand, Notion's desktop app offers a few elements that makes it worth the switch for most users.
Notion has reported that the desktop app is 50% faster and more responsive than its web counterpart – which is essential if you're working with a large or complex Notion workspace, or are accessing a template with a lot of pages or database items.
In many cases, you can also work offline with the app, allowing you to take your work or note-taking along with you – which is a big plus if you need to access your Notion content but don't always have an internet connection. Just make sure your app is actively saving as you go – you should see 'Saving' in light gray text at the top of your Notion page!
The fact that the app is standalone too is key for focusing and avoiding distractions. In the web version, it can be easy to get sidetracked with other parts of your browser – but with the app, get a clean, focused experience. Appearance wise, your workspace will also look more minimalist and way less cluttered without bookmarks or additional browser tabs!
Lastly, for many, the desktop app may offer a more seamless and integrated experience, since it's available directly from your computer's dock or taskbar.
A slight con of the desktop app is that it may require more memory or processing power. Which could potentially have an impact on your memory or battery life. However, being an Electron app, it essentially operates as a website within an app's frame – so it's not as much of a memory or storage hog as many other apps are!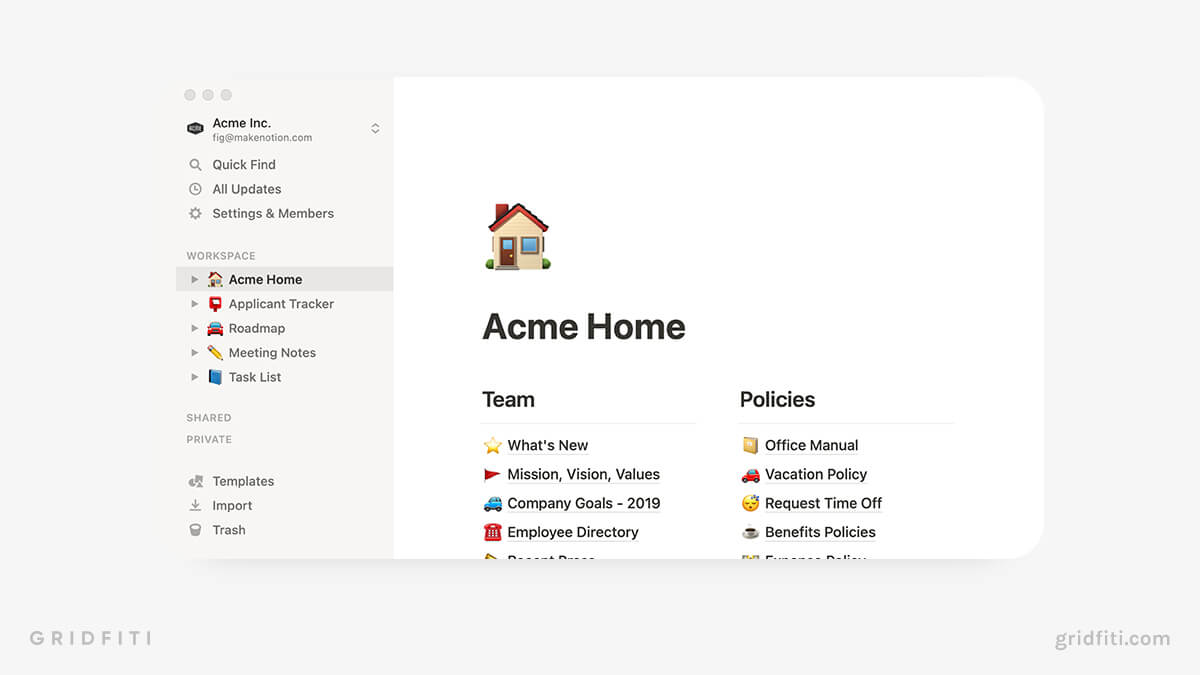 Notion App vs. Web: Which is better?
With all things considered, we recommend using the Notion desktop app whenever possible!
It's 50% faster than the web version, provides some offline capabilities, and is overall, a much more fluid experience. The bonus? Now, Notion allows you to automatically open Notion links in the app instead of staying in your web browser! Just select this preference whenever you open your next Notion link (pictured below). If you don't have the Notion app already, you can grab it here.
Notion's web app is still a great fallback whenever you're on the go and don't have access to your own computer or tablet. No matter which computer you're on, as soon as you log in on the website, you're greeted with your exact same workspace, exactly how you left it!
No matter which you choose, get a jump start and make the most of Notion with pre-made templates! You can browse our pre-built templates, or any of our dozens of Notion template round-ups we've curated by several niches. Happy Notioning!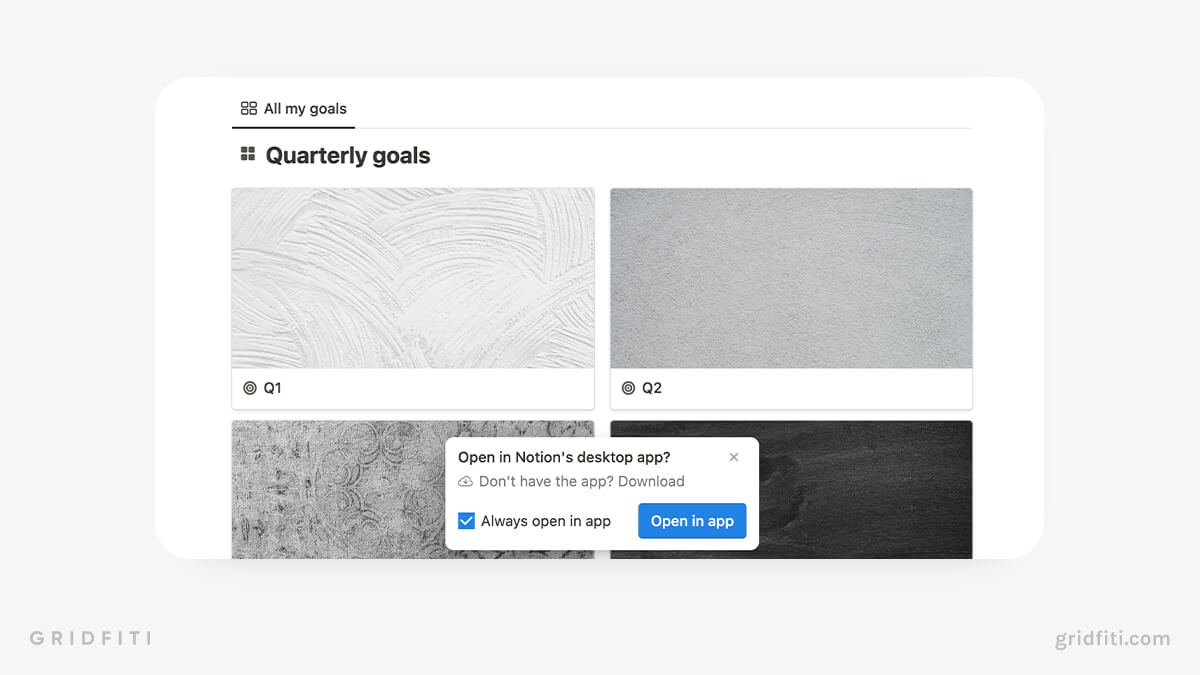 Do you use the Notion web app, or native desktop app? What's your experience with both? Let us know in the comments below!
Gridfiti is supported by its audience – when you buy something using the retail links in our posts, we may earn a small commission at no additional cost to you. Read more about our affiliate disclaimer.