The Contax T2 is praised as a point-and-shoot beast due to its robust build, ease of use, and brilliant photo production. Everyone from the likes of Kendall Jenner, Zendaya, Frank Ocean, Gunner Stahl, and Emma Chamberlain has their hands on one.
The camera's Carl Zeiss Sonnar 38mm f/2.8 lens, built-in flash, metering, and autofocus help the Contax T2 capture life in the moment, whether it be portraits, cityscapes, landscapes – in daytime or nighttime.
You can hear all about this camera and its features, but at the end of the day, what do photos taken by the Contax T2 look like?
We've curated selection of photos taken by the Contax T2 in a multitude of settings – scroll and see why this iconic camera has earned a name for itself with its versatility!
If you're looking for film to use with your T2, check out our post featuring the best film to use with your Contax camera!
Want more film camera and analog photography content? Join our mailing list!
If you love the T2, but not the price, don't miss our round-up of Contax T2 alternatives to help your film point-and-shoot budget.
What is the Contax T2?
Built in 1990 and being a go-to point-and-shoot film camera since, the Contax T2 boasts several high quality features. Starting with the finest in glass from the 38mm f/2.8 Carl Zeiss Sonnar lens. This 5-element design makes for crisp, sharp photos that renders colors incredibly accurately – no matter what film stock you pop into the camera. Its built-in flash combined with laser-based autofocus and metering will do the heavy lifting for exposing your film properly so you don't have to. Lastly, the T2's titanium casing and automatic lens door keeps it sturdy and tough to take on your day-to-day vs. commonly found plastic point-and-shoot picks.
Check out the Contax T2 on eBay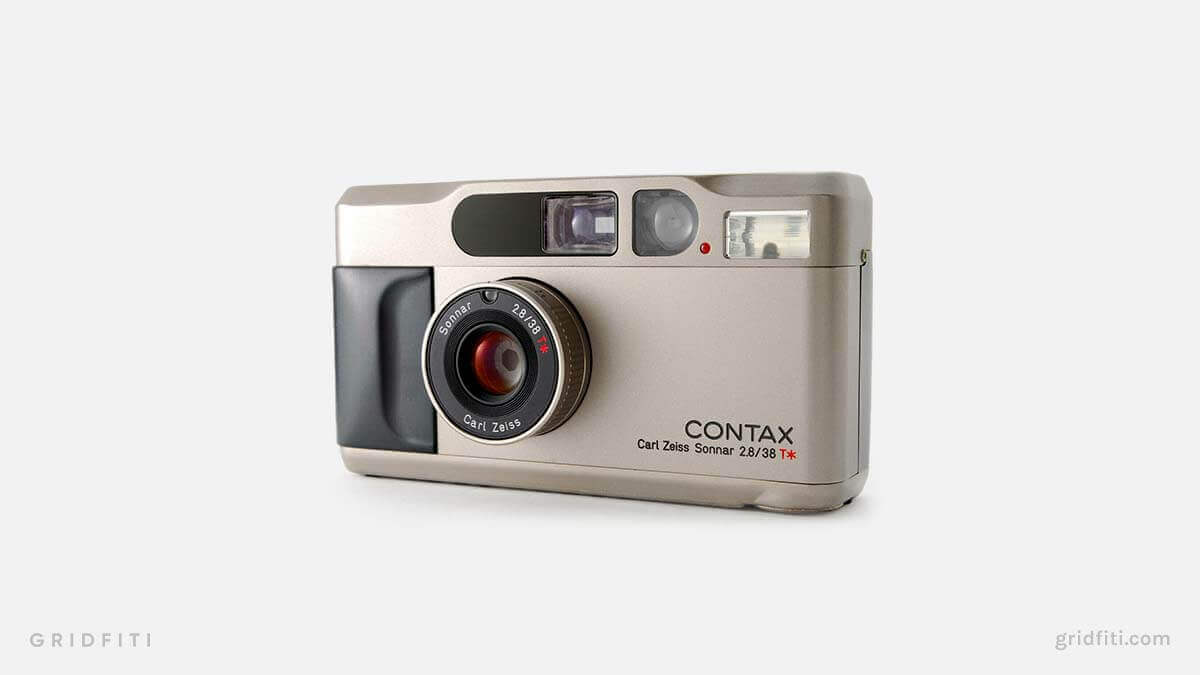 Contax T2 Portrait Photos
What's a point-and-shoot if it can't capture people? Anything from casual slices of life, to carefully composed poses, the Contax T2's killer combo of a lens, automatic metering, laser-based focus, flash (with even red eye reduction) make this camera a go-to for portraits and candids.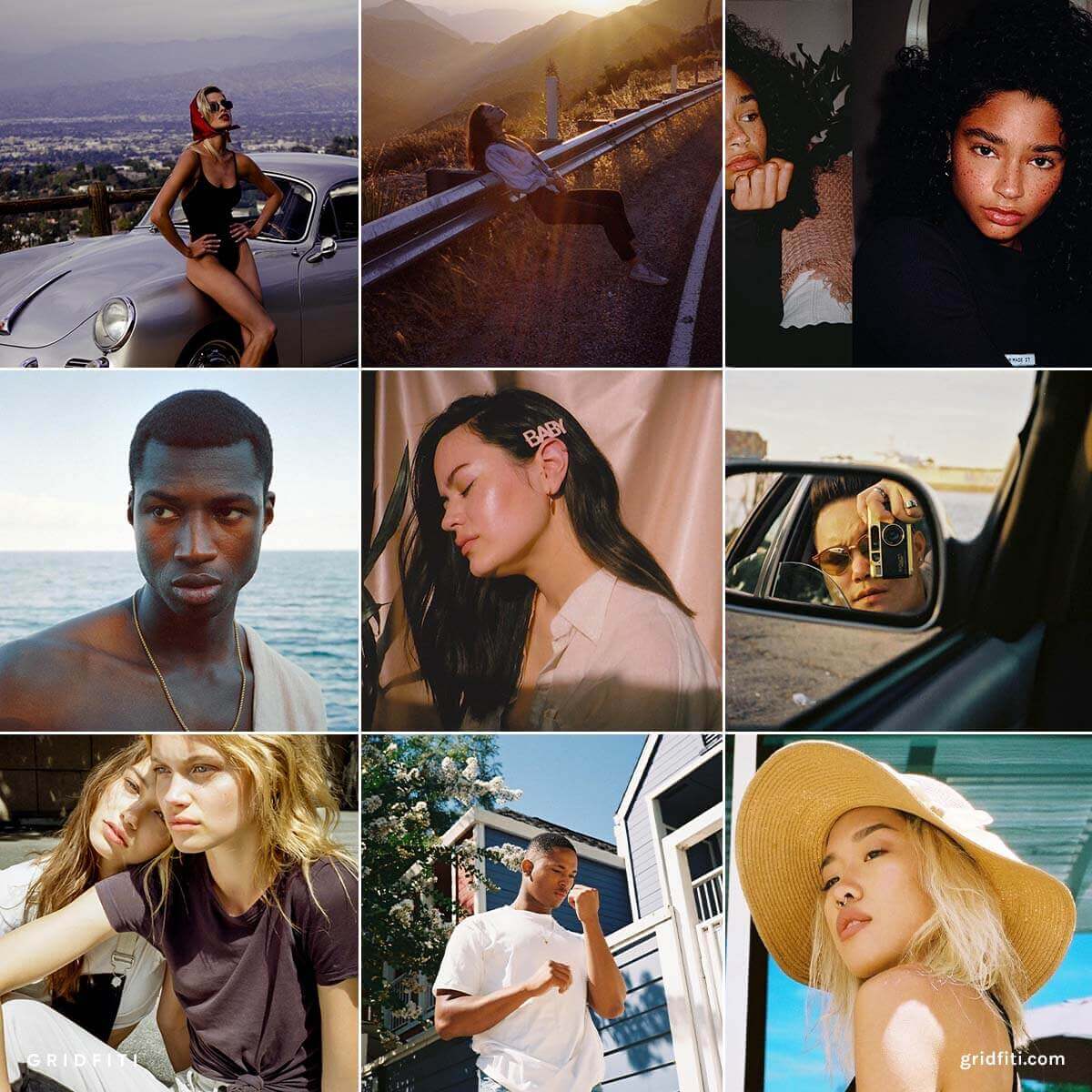 Photos by @61.mm, u/robbymueller, u/tueablichfeldt, u/egglexss, u/slideturbo, @lella.soper, @purshoot
Contax T2 Travel & Landscape Photos
Travel photos can include anything from rivers, valleys, and mountains, to concrete jungles, side streets, and any other wonder you come across on your adventures! The T2's 38mm focal length is wide enough to capture these landscapes and cityscapes with minimal lens distortion. Check out these wander-ful shots taken on the Contax T2!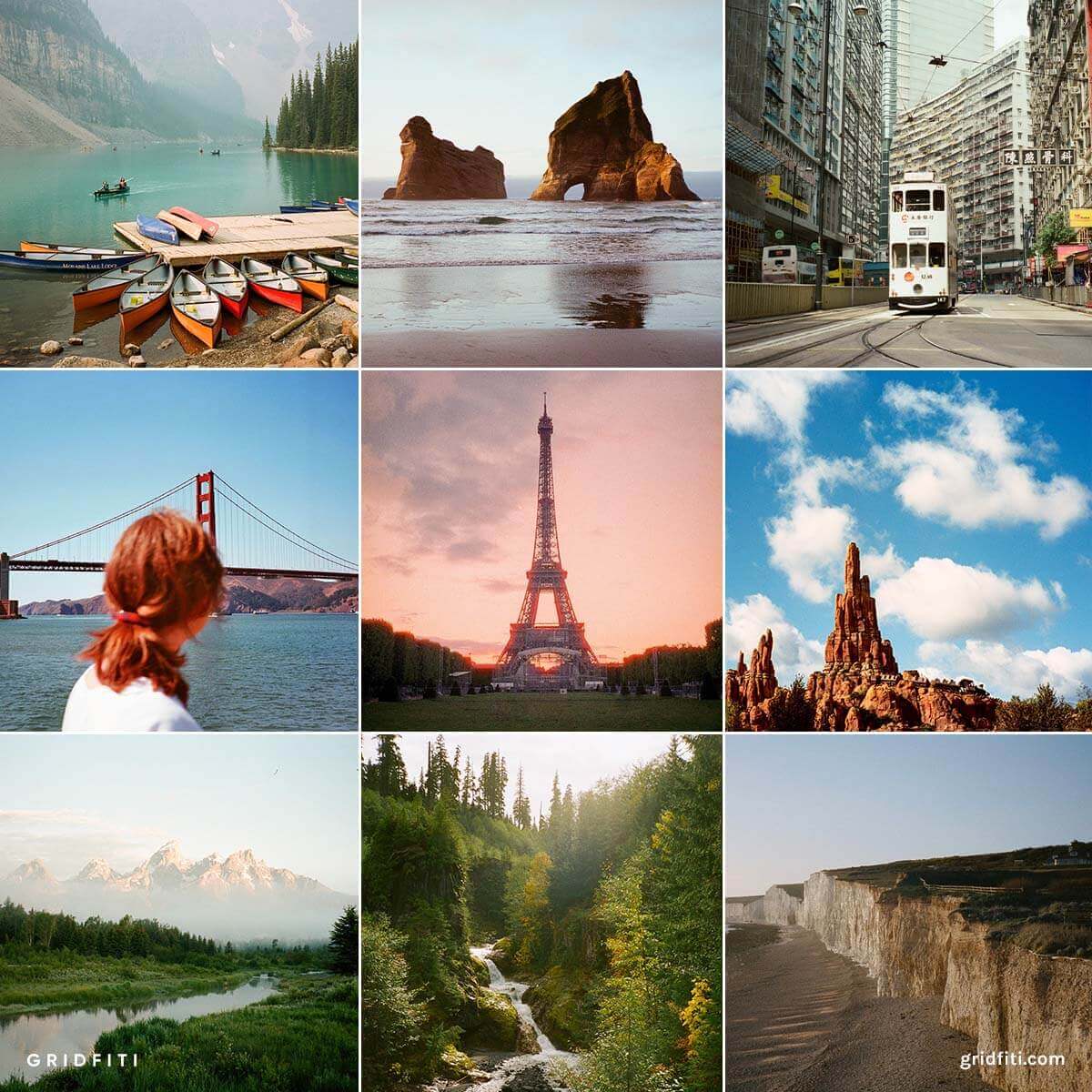 Photos by u/dyc17, u/belitanz, @schmiguelski, u/sebastian_kortmann, u/valkshootsfilm, @bazooka_mouth, @trevorbaum, @__emmuh3
Contax T2 Daylight vs. Low Light Photos
The T2 shines in all areas – where light is abundant or scarce. Check out these sample photos taken by the Contax T2 both in daylight and low light settings!
Contax T2 Daylight & Golden Hour Photos
A quick search of Contax T2 photos in daylight and golden hour will reveal that one of this camera's strengths is to capture warmth and color beautifully. Depending on what film you pop into the T2, the metering and shutter speed will do the rest – exposing for warm temperatures, avoiding harsh contrast, and retain details and tones.
When it comes to shooting daylight, Kodak Portra 160, Portra 400, and Gold 200 are community favorites – and great picks for your T2 in these settings.
Related: Kodak Portra 160 vs. 400 vs. 800 | Kodak Portra 400 Alternatives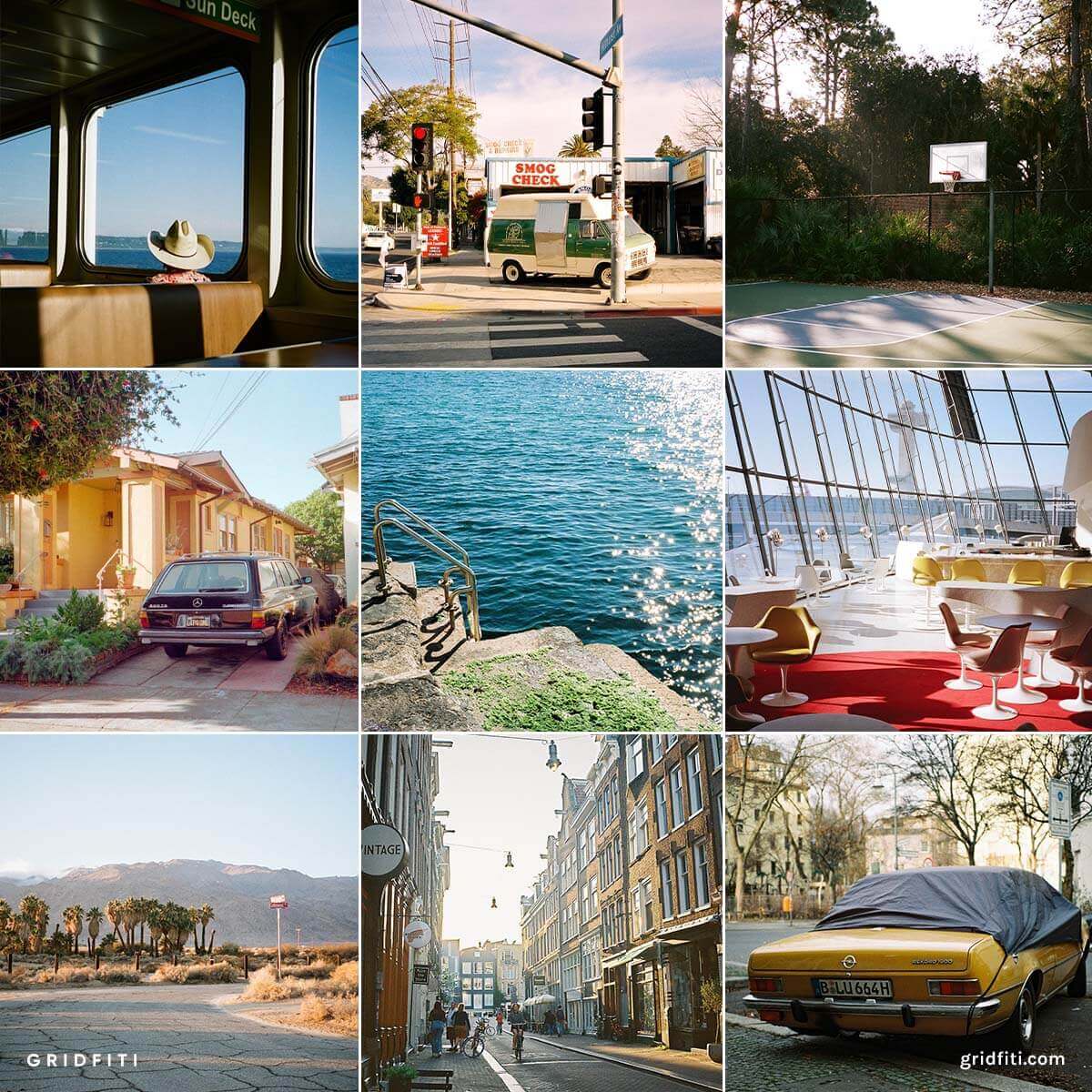 Photos by u/whorur, @guschibandana, u/ihateeggssomuch, @whoaretheyilovethem, @lastrolog, @fritzbacon, u/ihateeggssomuch, u/yeetjdjdk, @_nicokoch
Contax T2 Low Light & Nighttime Photos
You may be thinking that the built-in flash is the only saving grace for this camera's low-light performance, but that's far from the case! The T2's meter exposure compensates really well for low light settings, as long as there's some form of supportive light – whether from a lamp, street light, or anywhere else.
The T2 does a fill flash by calculating the proper shutter speed according to ambient lighting and the aperture you set – then the rest is taken care of.
You'll never find faded colors in darker photos, but they might come with a little grain – grain is the magic of low-light photos sometimes!
As you can see with these sample shots, nighttime portraits and street shots fare well with the T2, just try to avoid subjects that are too far away for ambient lighting or flash to help you out.
If you're looking for a great film stock to shoot in low light, the Cinestill 800T is wildly popular for its tungsten light balancing and halation – the majority of these sample photos were taken on it! For more photos, check out our full post showcasing the best Cinestill 800T sample photos!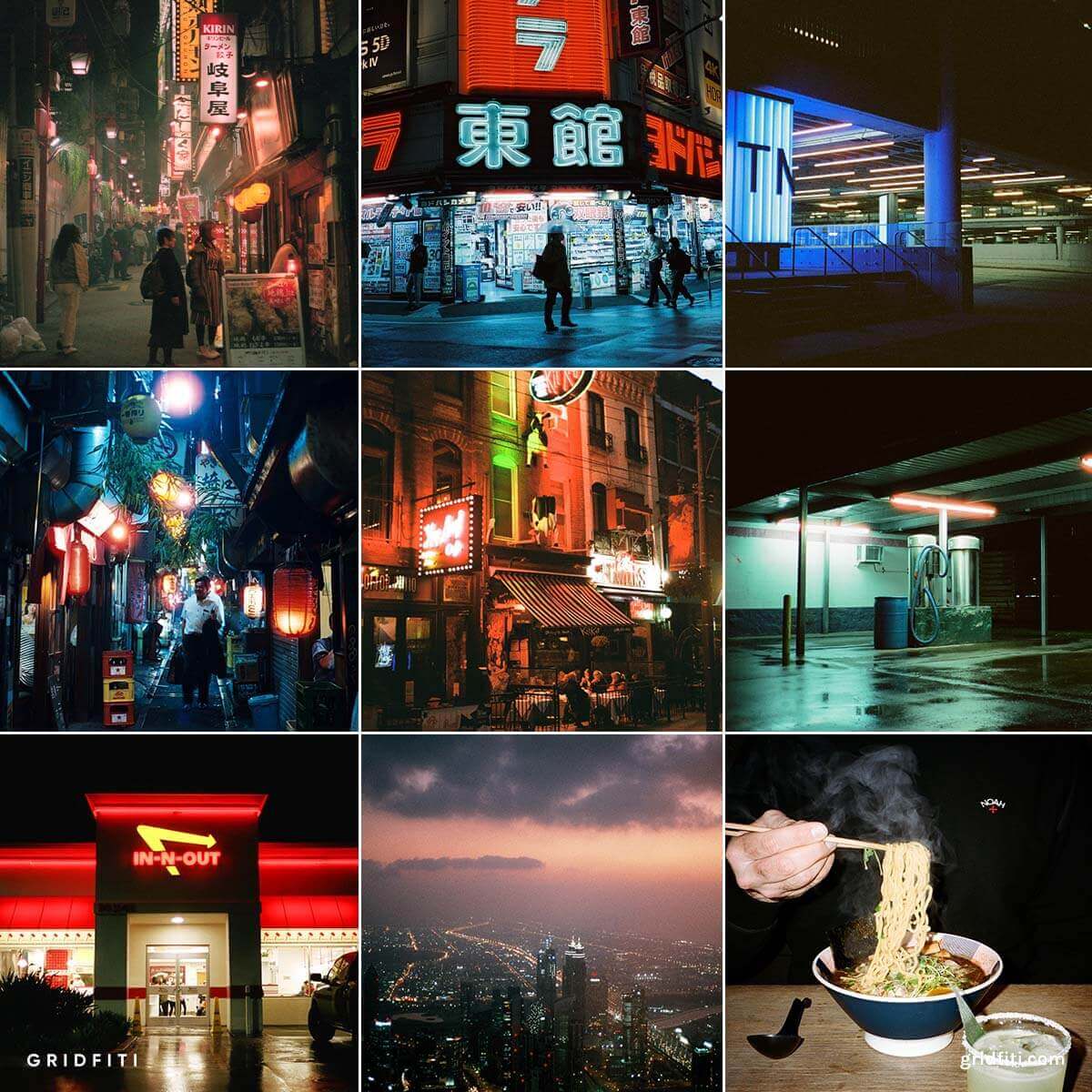 Photos by @niles.tv, u/LemonSourBoy, u/whenchiapetsattack, @liamwong, u/ndatok, Bryce Saucier, @pierrebo, @35mmhustle
Contax T2 Black and White Photos
Putting a black and white film stock into the Contax T2 does wonders in both daylight and low light. The metering often achieves great contrast balance without fading the blacks. Check out these sample B&W shots taken on the T2, where you can feel the depth in the photos.
The Ilford's array of black and white film is a go-to in the film photography community – and that doesn't stop at Contax T2 shooters! Many of these sample photos use Ilford HP5 and Ilford XP2.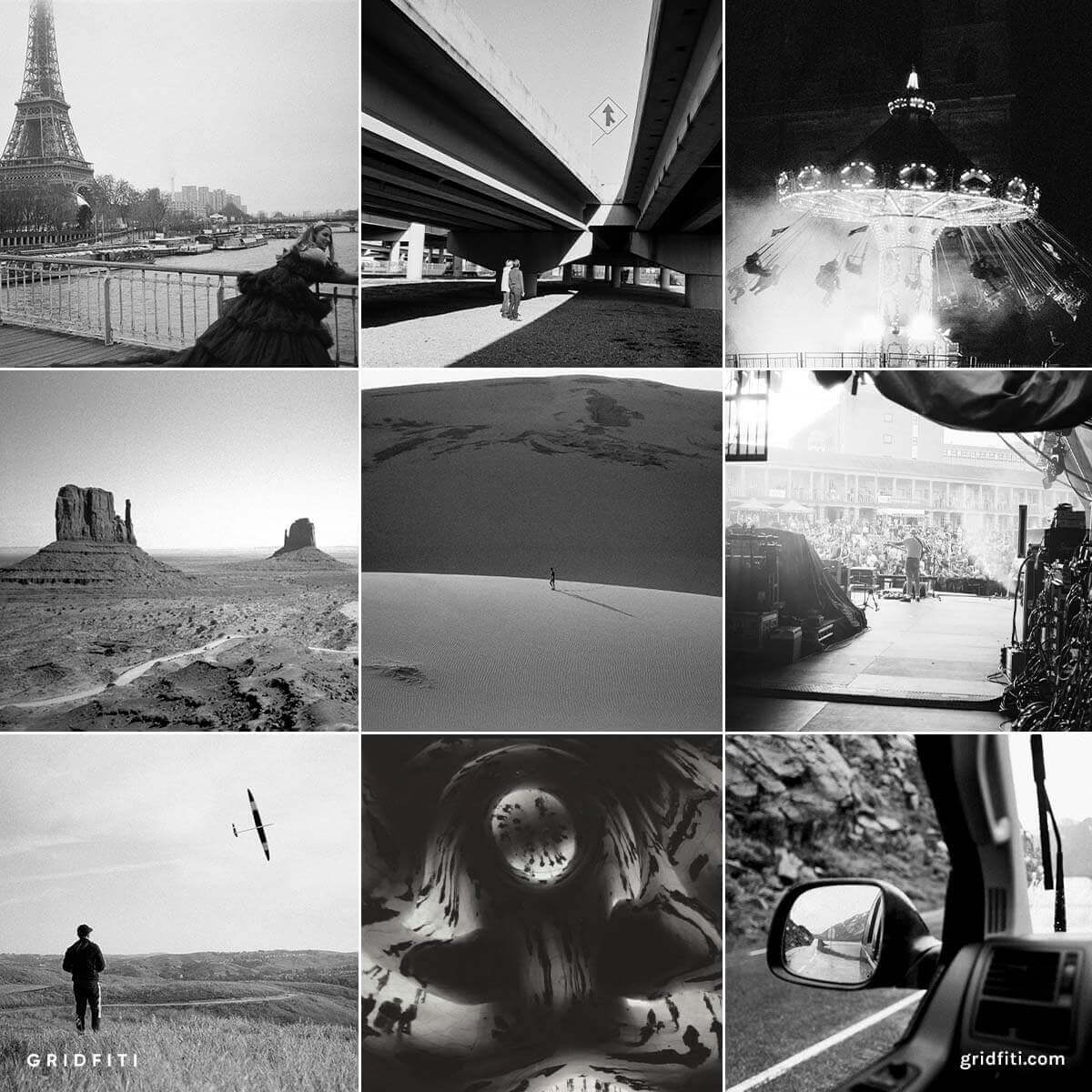 Photos by @janebdope, u/SuntLacKrit, u/jgrent, @this.film.is.expired, u/SuntLacKrit, u/auspices, u/thejournaloflosttime, @voyagerjacob, , u/maaatandblah, u/amauros
Which of these Contax T2 photos are your favorites? Do you have any of your own? Let us know in the comments and tag us with your Contax T2 pics on Instagram @gridfiti
Gridfiti is supported by its audience – when you buy something using the retail links in our posts, we may earn a small commission at no additional cost to you. We only recommend products we would use ourselves and recommend to our friends and family. Read more about our affiliate disclaimer.