Whether she's attending the Met Gala, or walking the stage at New York, Paris, or Milan Fashion Week – Kendall Jenner is usually in front of the camera, and she's no stranger to being behind the camera, too.
Kendall has emerged into the world of film photography these last few years and has gotten her hands on several film cameras. These cameras have captured the candid moments of her fast-paced life and the fashion elite. From SLRs, to Polaroids, to point-and-shoots, check out Kendall Jenner's film camera collection!
Want more on the cameras your favorite celebrities use? Join our mailing list 📮
Contax T2 – Kendall Jenner's Point-And-Shoot Film Camera
The holy grail of the point-and-shoot world, the rangefinder that everyone (including Emma Chamberlain, Zendaya, Frank Ocean, and Gunner Stahl) has been using – the titanium-bodied, 35mm Carl Zeiss f/2.8 lens goodness! We're talking about the Contax T2. This camera has risen in popularity due to its sturdy build, high quality lens, sharp photos, metering, and ease of use. It's no wonder it's becoming Kendall Jenner's film camera of choice.
If you own the T2 and you're looking for a film roll to use with the iconic point and shoot, check out our post rounding-up the best film to use for the Contax T2!
Looking for an option at different budget levels? Check out our roundup of the best Contax T2 alternatives.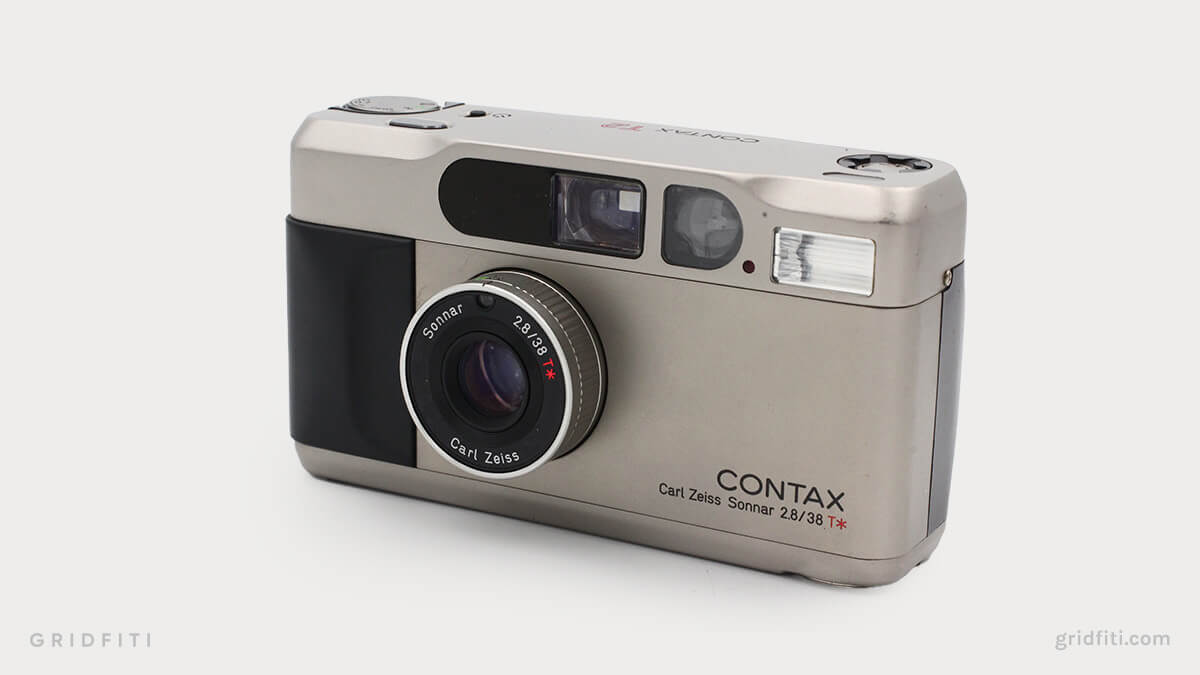 Pentax K1000 – Kendall Jenner's SLR Film Camera
The SLR that was most likely responsible for Kendall's love of film: the Pentax K1000 is a great starter 35mm film camera for the novice user. Manufactured from the mid-70s to the 90s, this Pentax is designed for ease of use for photographers looking to dive into the manual realm. The simple-to-use shutter speed knobs, focus and aperture rings on the lenses, and accurate metering is sure to help anyone get going with film! Just like it did for Kendall.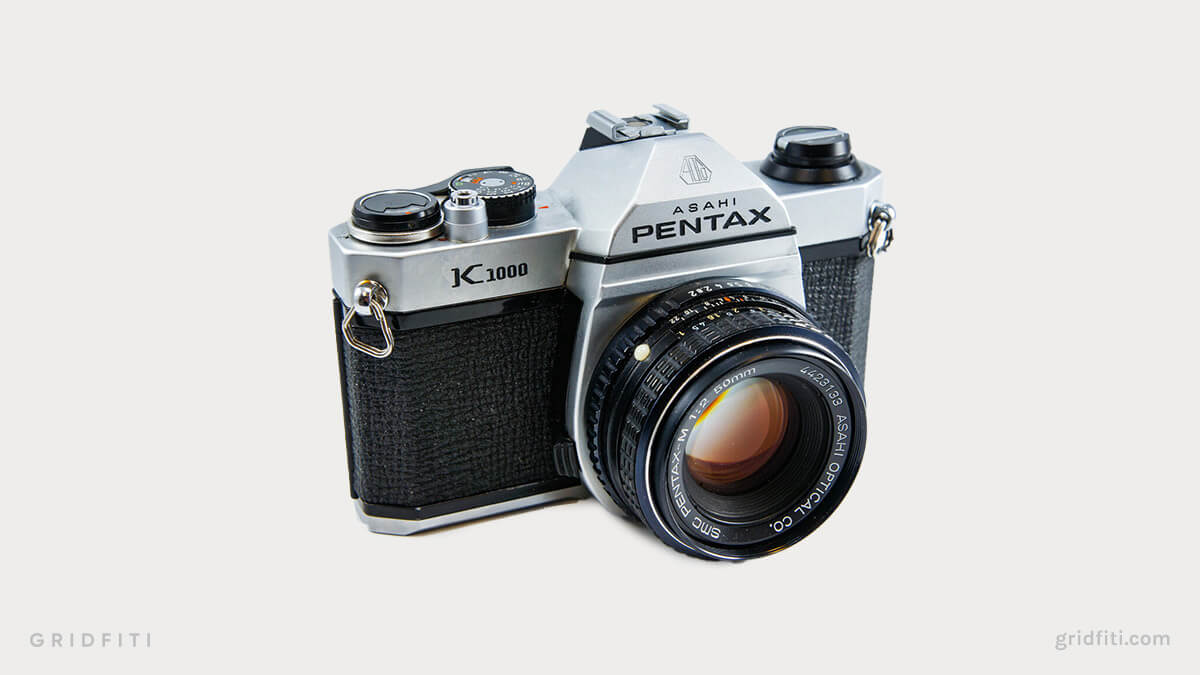 Instax Wide 300 – Kendall Jenner's Polaroid Camera
While the first two of Kendall's cameras shoot on 35mm film, the Instax Wide 300 is there for the instant Polaroid-style photos!
Fujifilm designed the Instax Wide 300 in mind to provide a much larger instant image format (86x108mm vs. 86x54mm). This camera sports easy-to-use functions like automatic flash that adjusts to several conditions, and even automatic exposure compensation. The camera literally has 3 buttons and is meant to be turned on, used, and capture moments in an instant. Kendall's definitely done her part in capturing life with this polaroid camera.
Get the Fujifilm Instax Wide 300 | Alternative: Fujifilm Instax Mini 11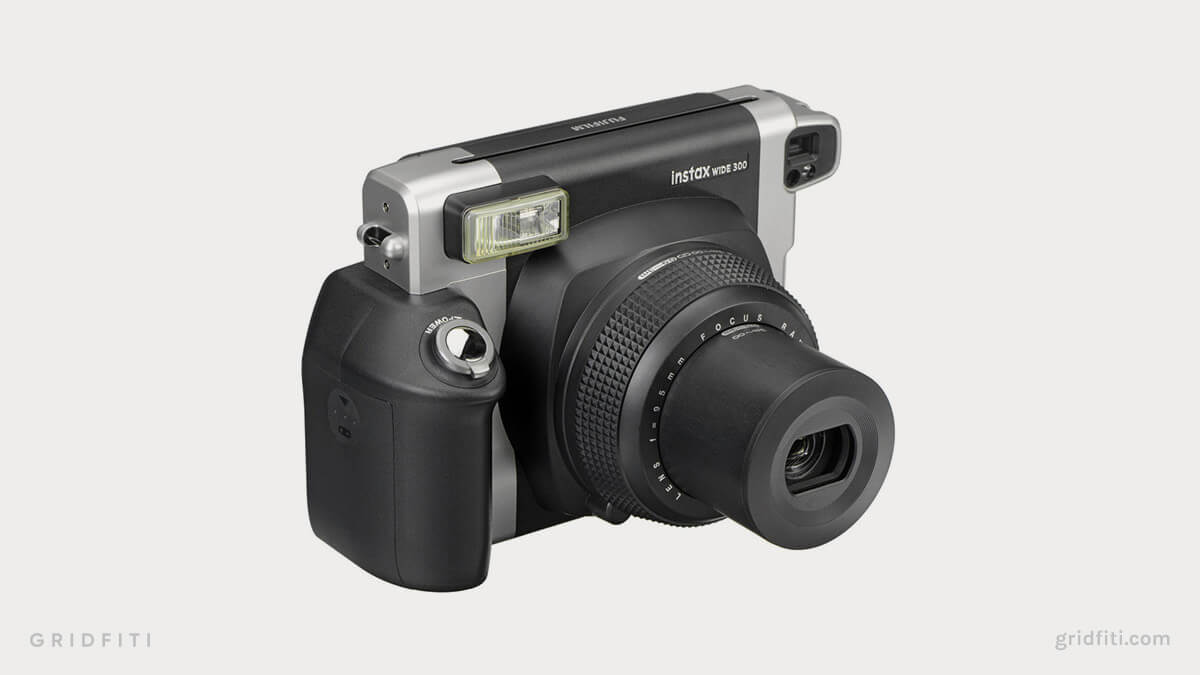 Bonus: What Film Does Kendall Jenner Use?
While Kendall's never revealed what film stock she loads into her cameras, here are the best places to start to get Kendall's look!
What do you think of Kendall's film cameras? Are there any that we missed? Let us know in the comments below, and follow us on Instagram @gridfiti.
Gridfiti is supported by its audience – when you buy something using the retail links in our posts, we may earn a small commission at no additional cost to you. We only recommend products we would use ourselves and recommend to our friends and family. Read more about our affiliate disclaimer.