If you're ever feeling stuck and looking for an aesthetic getaway, the fake window trend will take you to the perfect visual paradise for whatever you need – study, sleep, or just relaxation.
We've covered aesthetic study websites and "study with me" videos, and TikTok has recently ignited huge demand for calming fake window visuals. Pair these visuals with a projector and you'll never want to leave your room.
To get you started, we've curated the best fake window ideas, videos, and projectors to include in your aesthetic room setup.
Want more study updates and motivation? Join our mailing list!
What is the Fake Window Challenge?
The fake window challenge is a TikTok trend where you simply project ambient visuals on your wall. These ambient visuals all have a window frame overlay – literally creating a "fake window". It's as simple as that.
All you need to do is find a blank wall, grab a projector and the perfect video to play (we'll get to those in a second), turn the lights off – and you're magically transported to another world!
As much as fake window started as a TikTok trend, we think it's one that should be here to stay. It's a simple and cost efficient way to create a completely new vibe and ambience in any room.
To get an even better sense of the phenomenon, check out these examples of the fake window challenge here and here!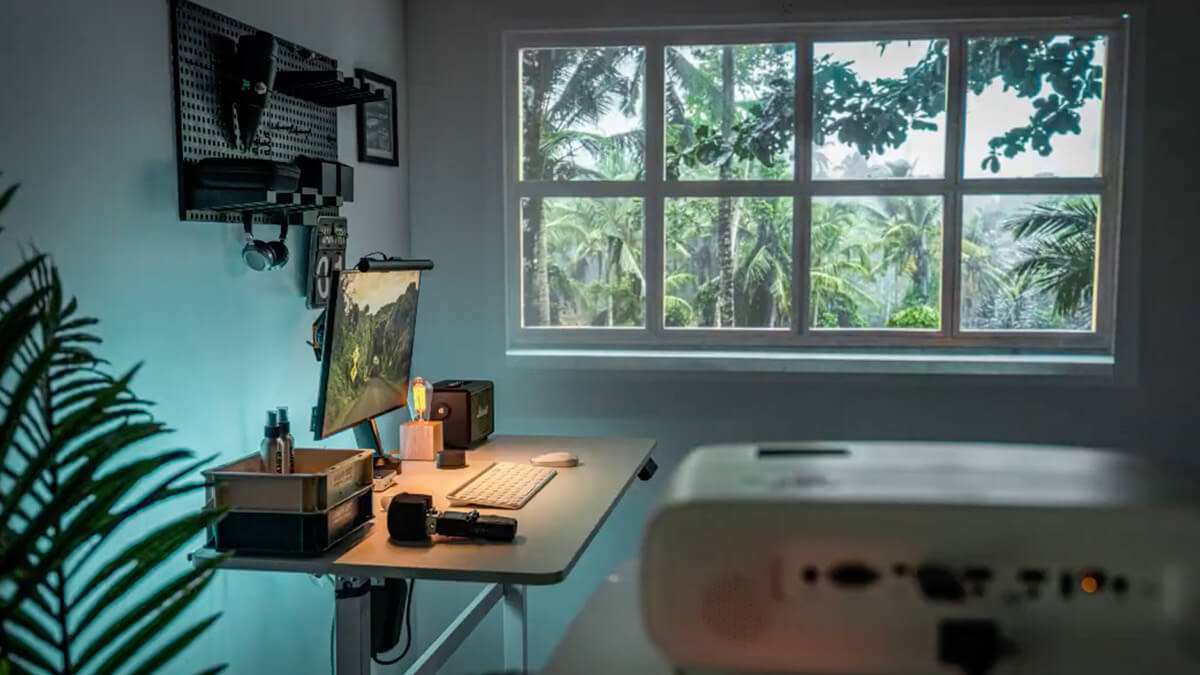 Image by Fang Derek on YouTube
Best Fake Window Projector from TikTok
If you're looking to do the fake window projector challenge yourself, here's the best projector you can buy! The mini projector is both compact and offers a range of capabilities when it comes to displaying crisp visuals for you to vibe to.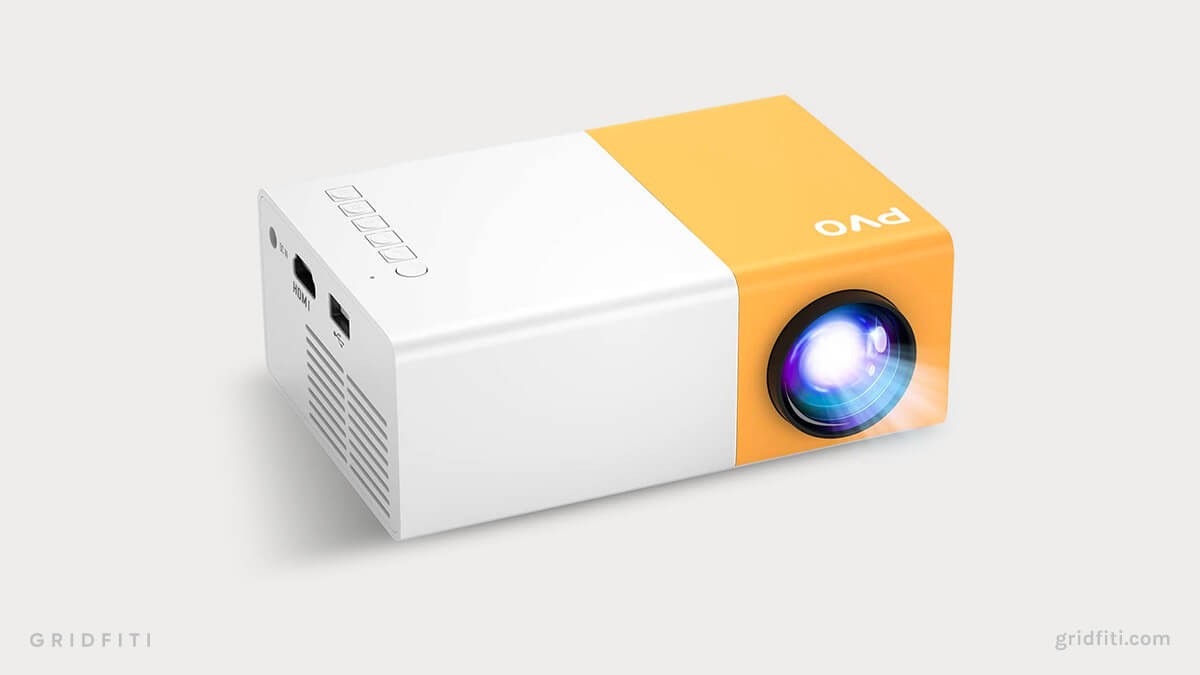 Rain, Snow & Stormy Fake Window Videos
No need to rent a cabin in the woods or wait it out to enjoy a specific environment to work in. You can create a snowy, stormy, or rainy setting with the a click of a button thanks to these moody, fake window-ready videos.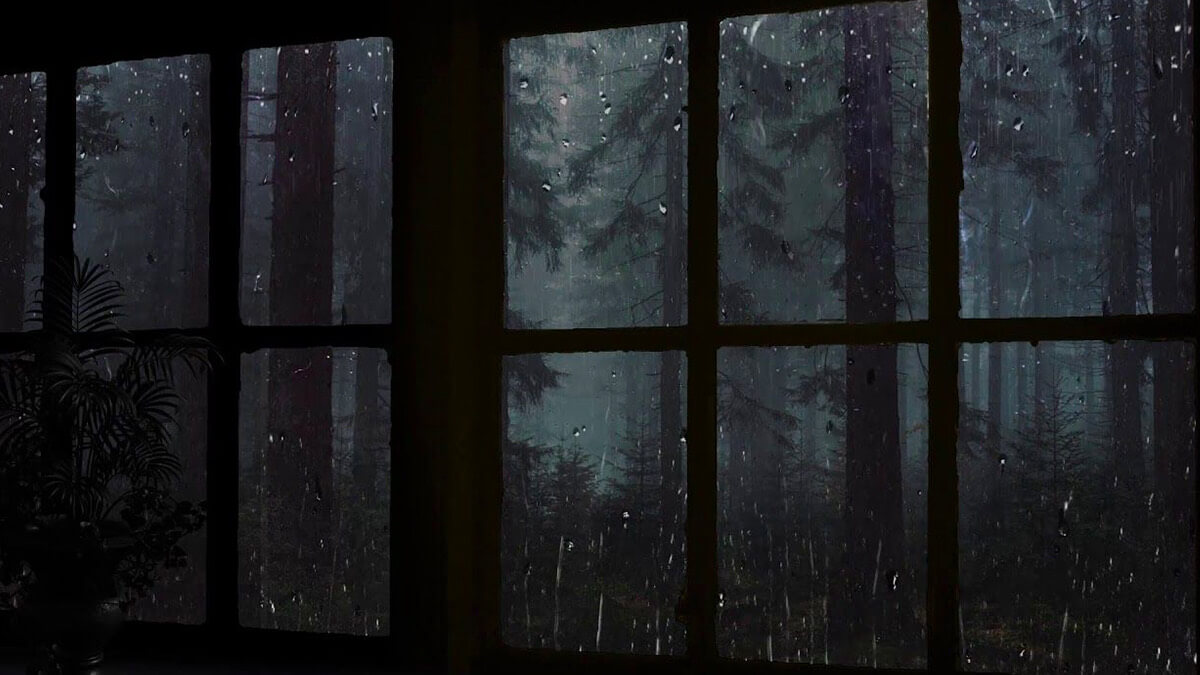 Image by The Relaxing Town on YouTube
Tropical Storm Window with Rain & Thunder
Rain in Forest at Night
Thunderstorm and Rainy Night in New York City
Snowing Outside Window – relaxing, gentle, calming
Fantasy, Cyberpunk & Sci-Fi Fake Window Videos
Explore a world that isn't even possible to explore in real life. From a Bladerunner aesthetic to a cyberpunk Tokyo aesthetic, you can find yourself mentally living in 3030 with these fake window visuals.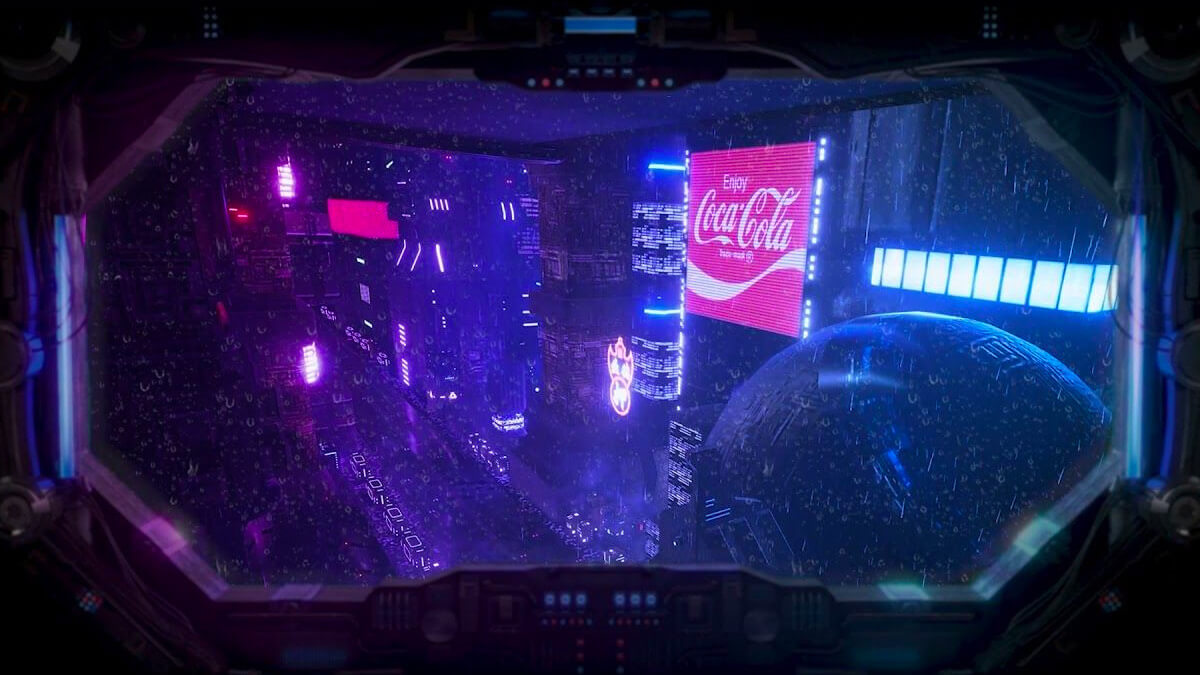 Image by r a n d r o i d on YouTube
Bladerunner Window // For Projector
Calming Space Ambient – Sci-Fi Fake Window
CYB3RPUNK TOKYO EDITION 🌆 [lofi playlist with city sounds]
Anime Fake Window Videos
Place yourself in a fantasy within a fantasy with an anime fake window video. Add a lofi playlist and you'll find yourself drifting through some calming anime worlds.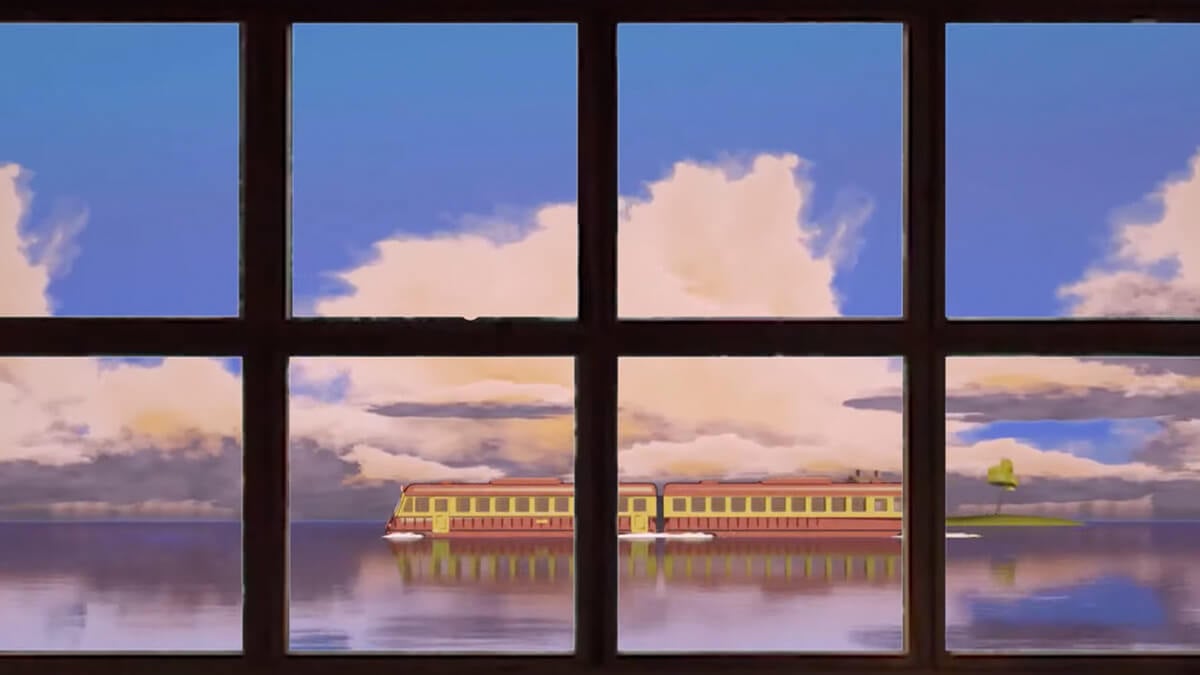 Image by Spirited Away on YouTube
Anime Fake Window – Spirited Away Train
Anime Clouds Through Window
Anime Fake Window Multiple Clips
Anime TikTok Fake Window Trend – Wind Ambience
Anime Food Fake Window Compilation
Anime Fake Window Compilation with Lofi
Point of View: Fake Window in Different Locations
Go straight to airplane mode and float through the clouds, or imagine yourself in any other scenario with fake window, specific POVs.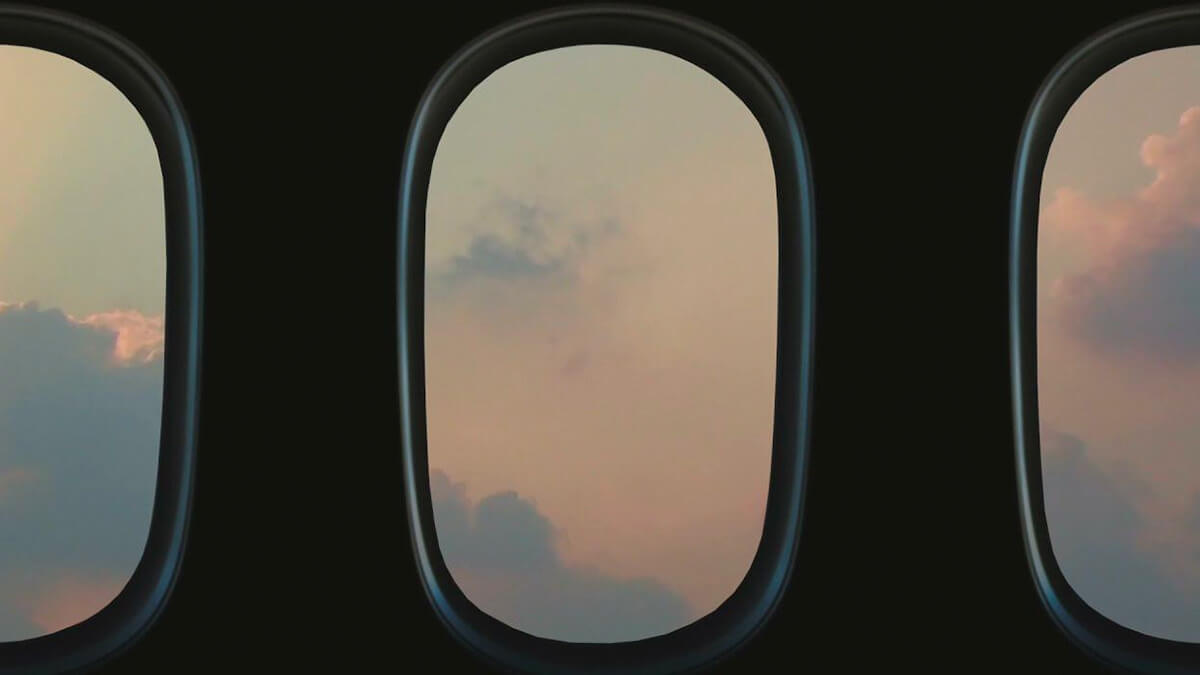 Image by Just Windows on YouTube
POV: Relax/Focus in Paris to a View of the Eiffel Tower
POV: HILLSIDE WINDOW VIEW – City Lights & Traffic
POV: DOWNTOWN LOS ANGELES City View Day
POV: You're on a Private Jet – Fake Window for Projector/TV
Urban City View Fake Window Videos
Whether a look outside to a nighttime city view brings feels or inspiration, use these fake window visuals to mentally place yourself in a city penthouse without the penthouse pricing.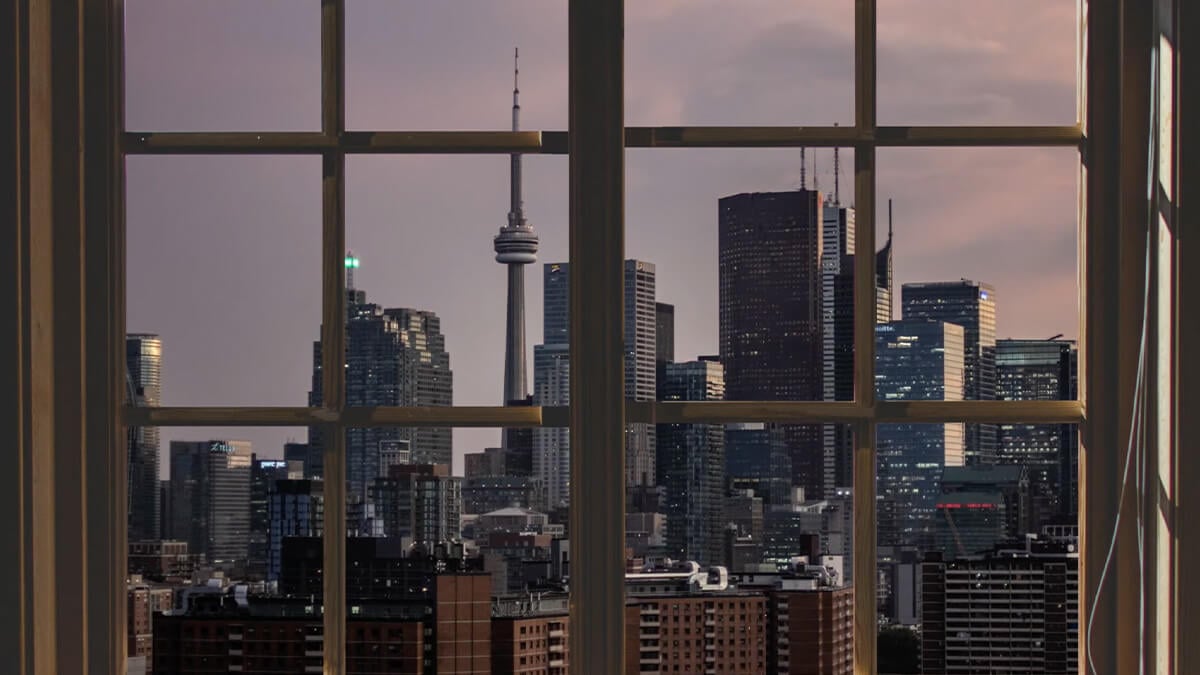 Image by Just Windows on YouTube
Downtown Los Angeles City View Night – Relaxing with City Sounds
New York City (NYC) – Fake Window View
Toronto – Fake Window for Projector/TV
Manhattan View – City Rain Open Window City Sounds
Kansas City Missouri View | Cozy Bedroom | Windy Rain On Window Sound
Ocean & Beach Fake Window Videos
There aren't many things that are as calming as the sights and sounds of the ocean. With the click of a button, bring the beach to your bedroom and enjoy the visuals and sounds of the waves rushing into shore.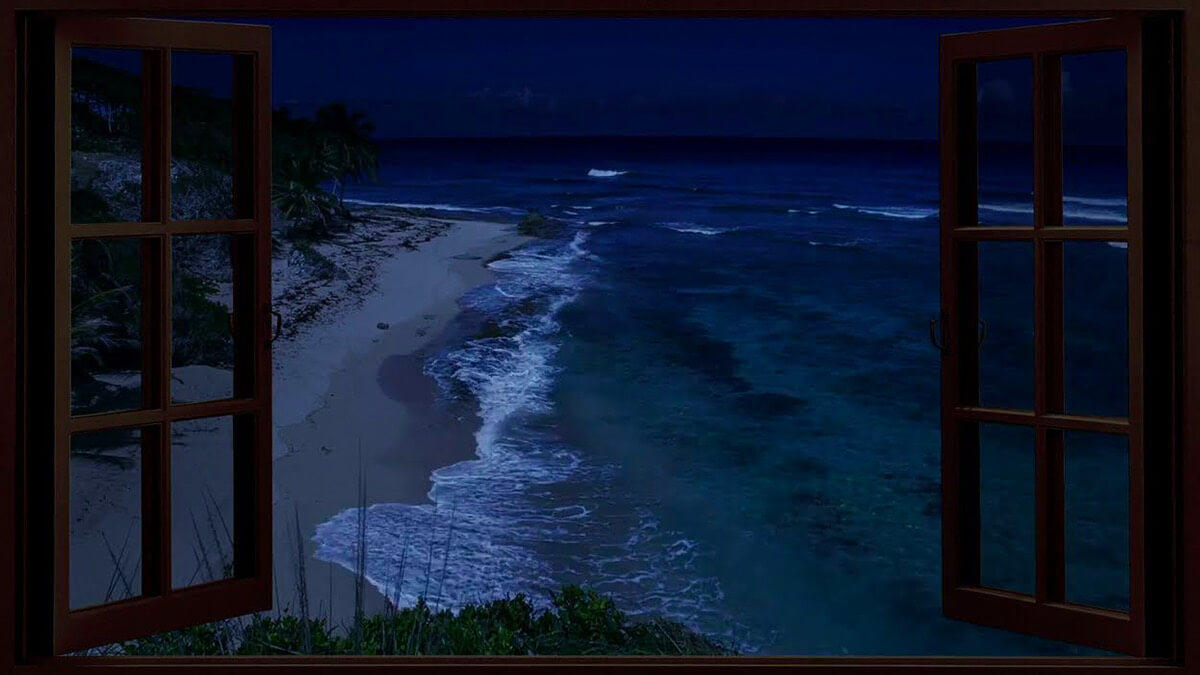 Image by Sound for Sleeping on YouTube
Tropical Beach Sunrise – Fake Window for Projector/TV
Focus By the Beach to the Sound of Ocean Waves
Relaxing Ocean Fake Window with Sounds
Are we missing any fake window videos or channels? Do you have any other fake window projectors to recommend? Let us know in the comments below!
Gridfiti is supported by its audience – when you buy something using the retail links in our posts, we may earn a small commission at no additional cost to you. We only recommend products we would use ourselves and recommend to our friends and family. Read more about our affiliate disclaimer.