Study buddies are no new concept, someone to share motivation and accountability with – but what if we told you that you can recruit your very own study buddy, at any time, in any atmosphere? Enter "study with me" videos.
"Study with me" videos have taken the study world by storm in recent years – therapeutic, motivating, and aesthetically pleasing videos that run in the background while you study or get work done – often including lofi music, ambient sounds, or if you prefer, no sound at all.
You'll find thousands of videos, live streams, and even Discord servers with likeminded students sharing tips, notes, ideas, and ultimately, study motivation. To get you started, we've curated the very best "study with me" videos and servers to get started with!
Want more study updates and motivation? Join our study mailing list:
Lofi Study With Me Videos
Nowadays, lofi is the reigning champ when it comes to ambient productivity music. Lofi is easygoing, and often lyric-less – which means minimal distractions while you work. Here are some of the best lofi radios to get into focus mode.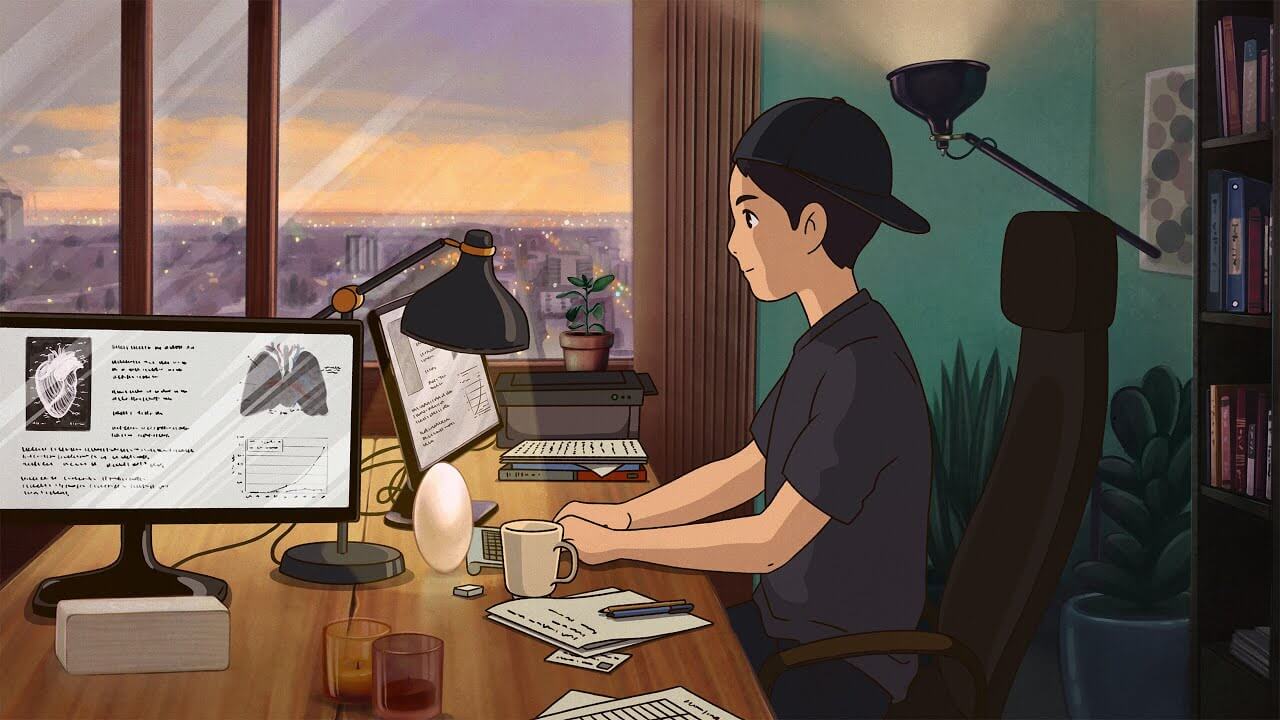 Aesthetic Anime Studying Videos
Lofi beats and anime loops are a match made in heaven – creating the perfect therapeutic environment for studying. Here are some of the best videos to get started.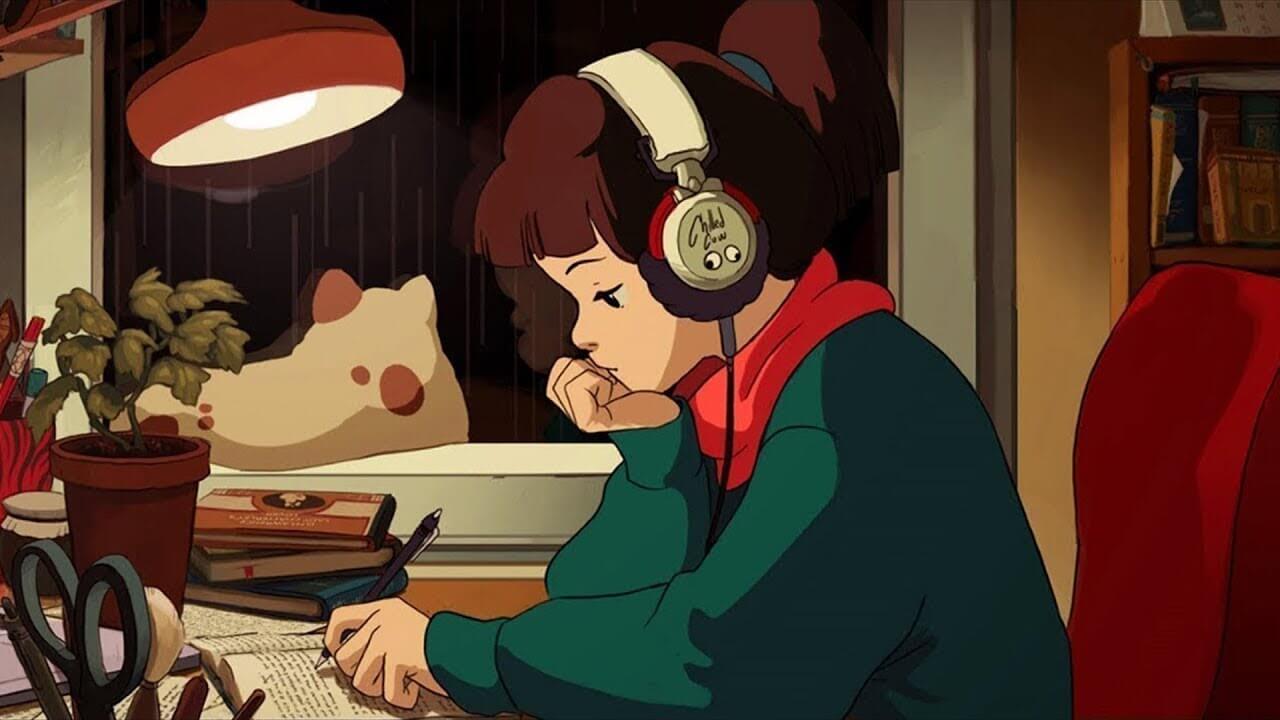 No Sound Studying Videos
Music can be great for productivity, but it can also be distracting. Check out some of these soundless studying videos and work in full peace and quiet.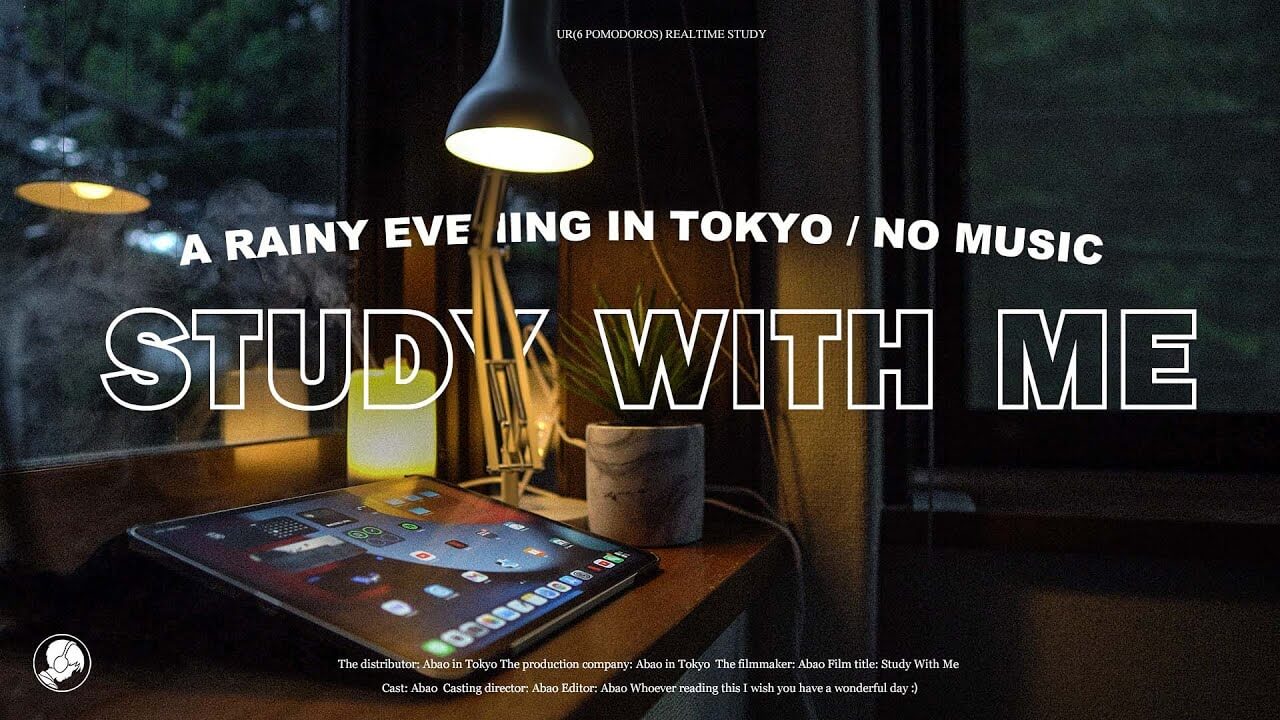 Study Motivator Timer Videos
Creating a distraction-free focus mode isn't always easy. To help you get more done, use tried and true techniques such as Pomodoro (or even Animedoro) to carve out different periods of deep work. These go-to systems are used and loved by avid studiers.
If you're looking for an online study timer, check out the aesthetic Pomodoro timer by StudyWithMe.io!
Pomodoro Session Study Videos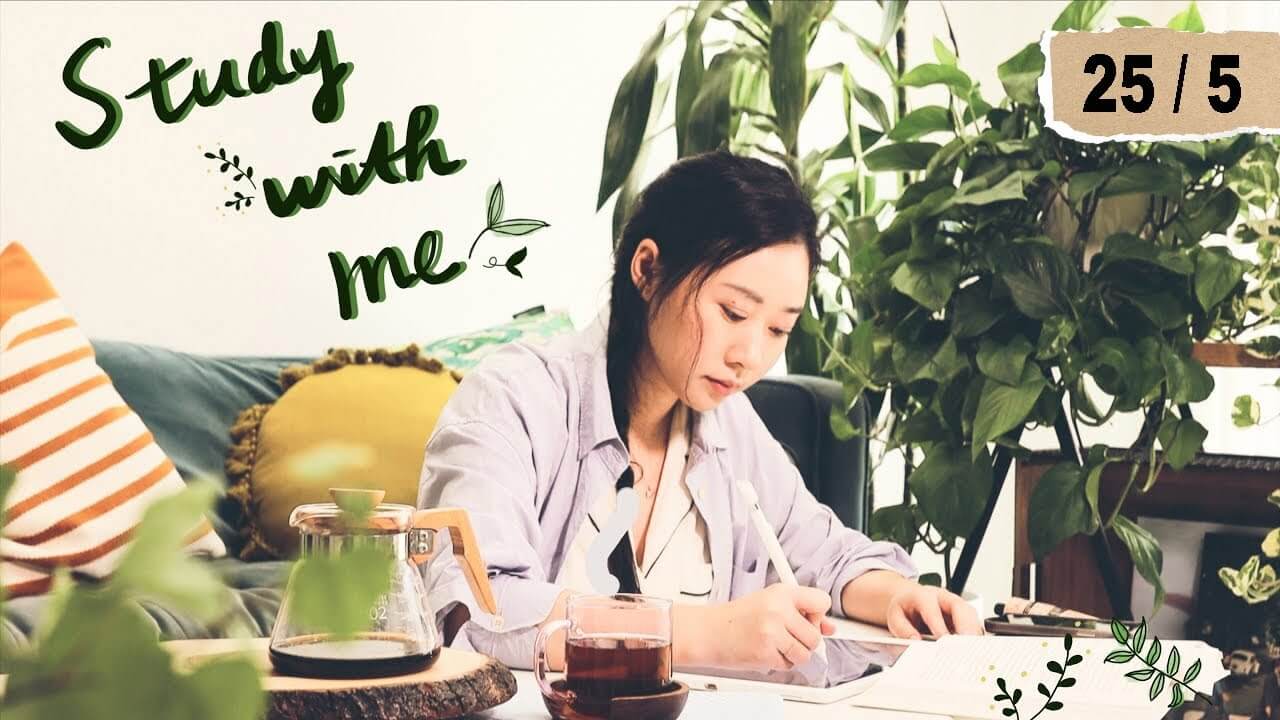 Animedoro Session Study Videos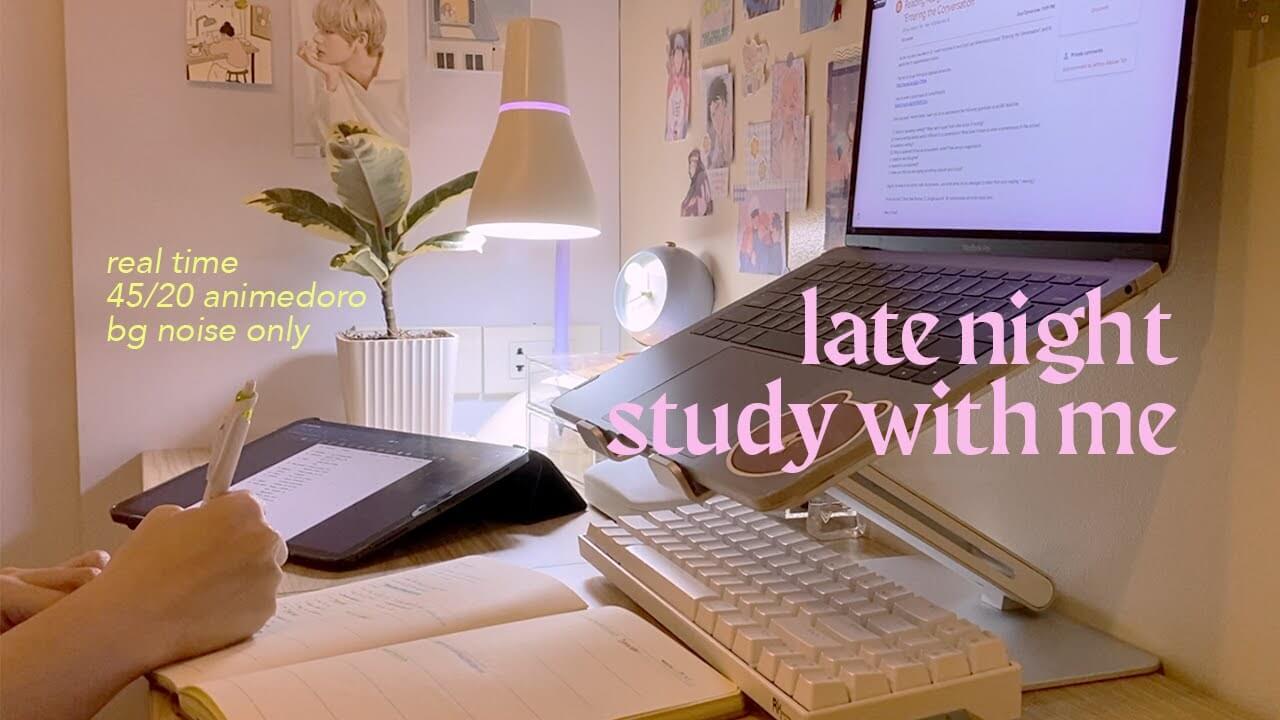 Study With Me at a Cafe
Get into the zone with some cafe ambience. From the subtle background chatter, to the sounds of coffee beans grinding, there's just something about the cafe atmosphere that fuels a study sesh.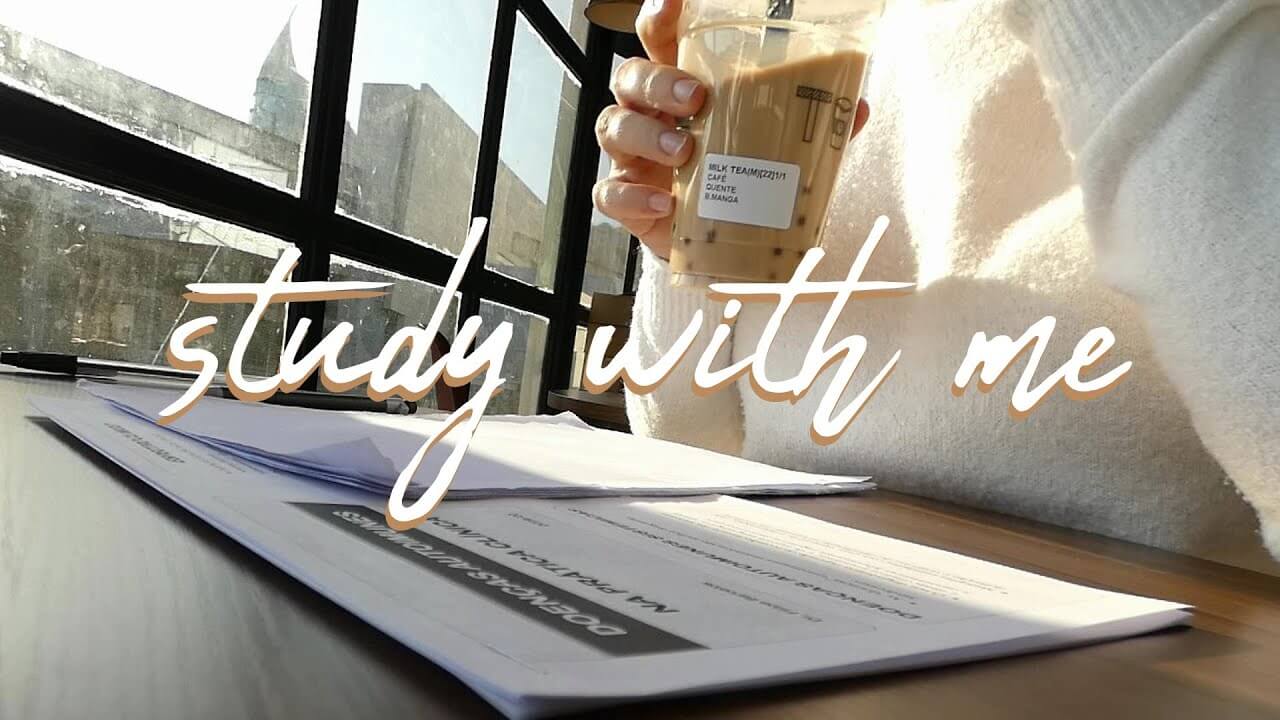 Study With Me at the Library
Bring the library directly to your room with, you guessed it, a library "study with me" video. The silence in a library speaks volumes, and the thought of every other student studying around you just makes you want to do the same.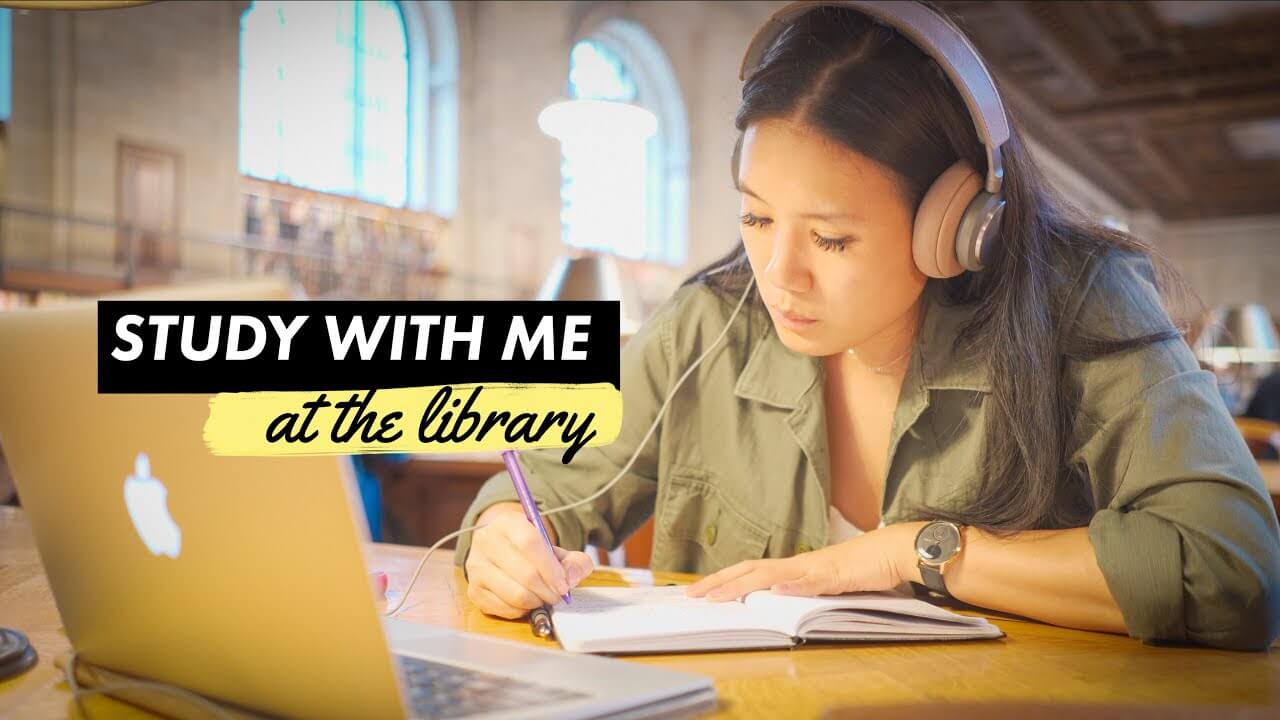 Study With Me Videos by Time
Whether you're looking to get a quick hour of studying in, or even if you're pulling an all-nighter, here are some of the best "study with me" videos by time.
1 Hour
2 Hour
3 Hour
4 Hour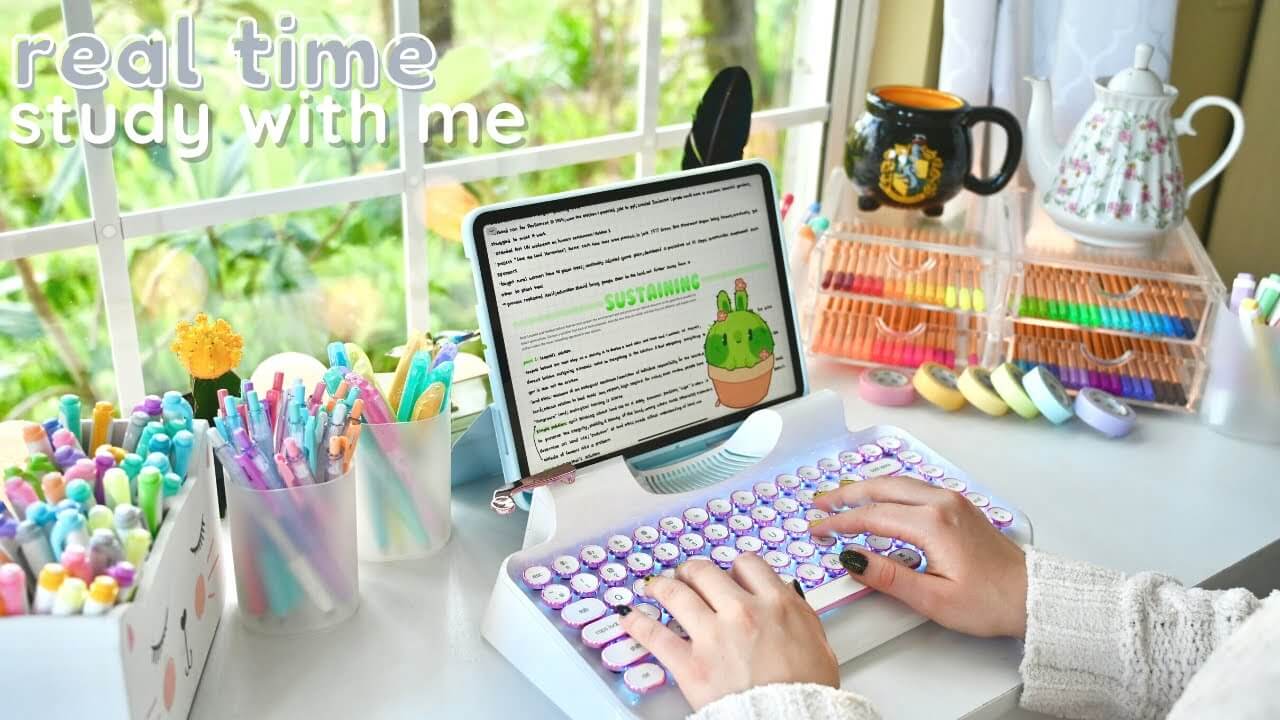 Study With Me Videos by Country
Most major cities have a certain aesthetic that goes along with it – and it's easy to see from study videos or fake window videos from around the world. Study with a view of the Tokyo Tower at night, or find yourself taking notes in a New York cafe – the options are endless.
Korea
Japan
New York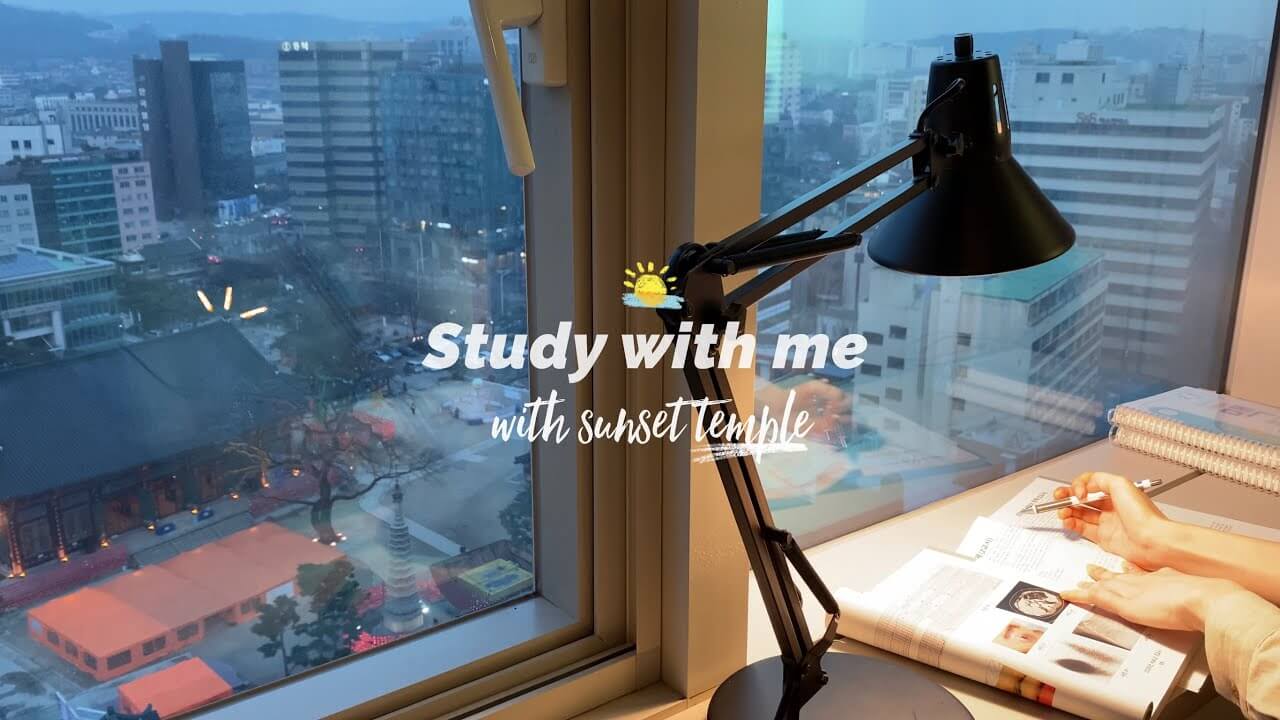 Study With Me by Season / Weather
Every season has different elements that make it great – from sounds, to visuals, and everything in between. Pair these seasonal elements with "study with me" videos – and you get a whole vibe and mood right at your fingertips.
Winter
Fall
Rain
Sunny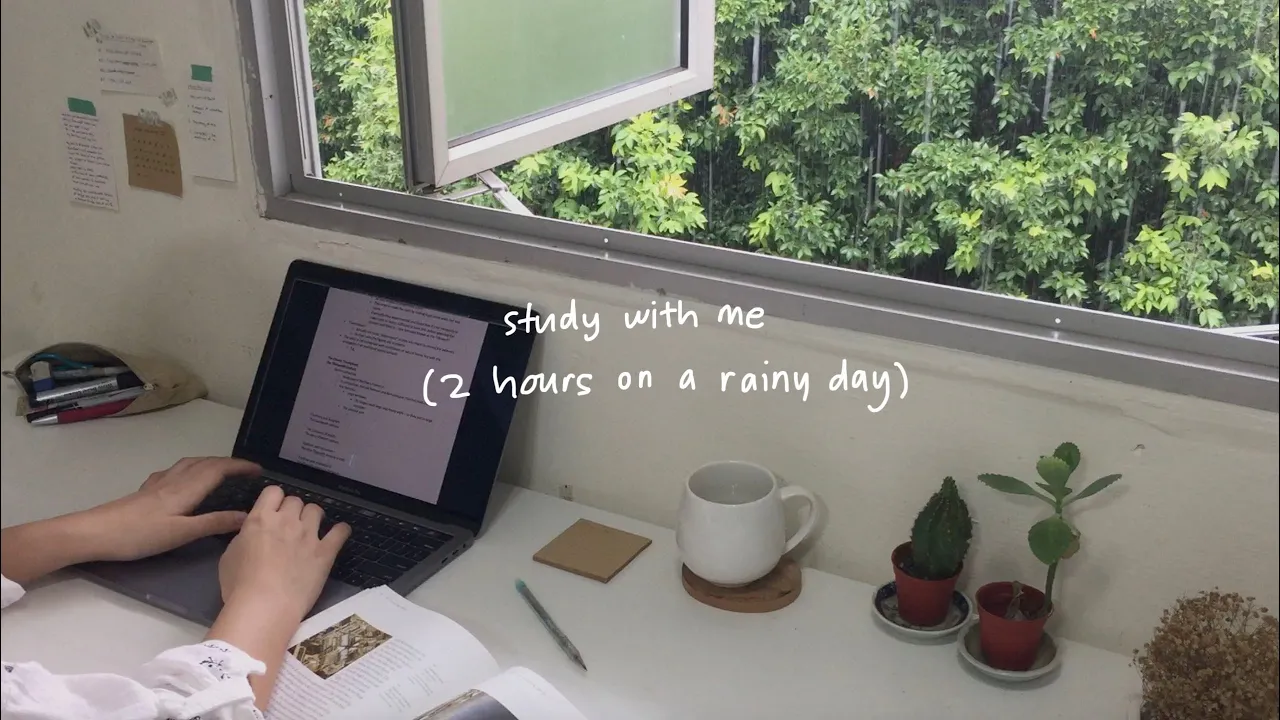 ASMR for Studying Videos
The sounds of nature are great, but have you ever listened to the sound of… someone studying?There's something so calming with the sound of a mechanical keyboard clicking away – and it's a big reason why ASMR for studying is such a popular studyspo choice nowadays.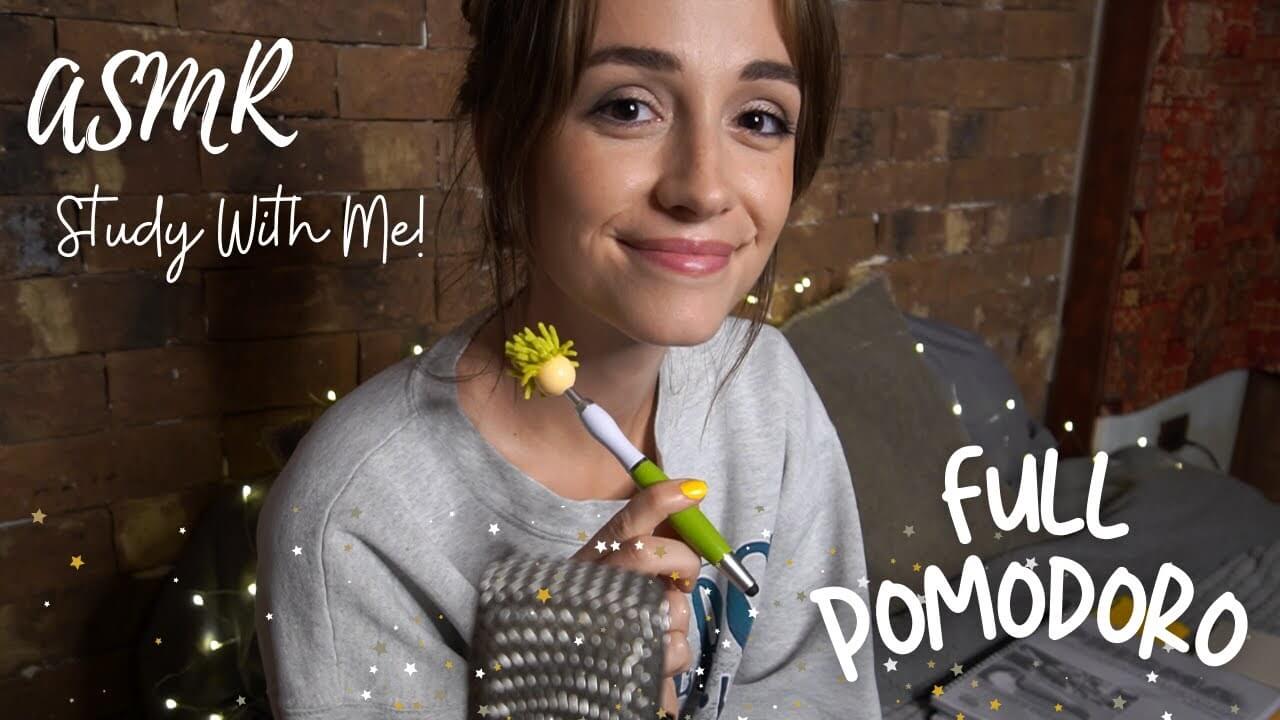 Celebrity Study With Me Videos
Study with some of the biggest artists in the world with these K-Pop "study with me" videos – with the likes of BTS, Twice, BLACKPINK, and more!
Study With BTS
Study With K-Pop Stars
Best Study With Me Live Streams
There are tons of study videos available, but if you're looking for a more interactive experience – check out some "study with me" live streams on Twitch and YouTube. Thanks to live chat, engage with the streamer and viewers to stay motivated with a realtime virtual study group.
Twitch Live Streams
YouTube Live Streams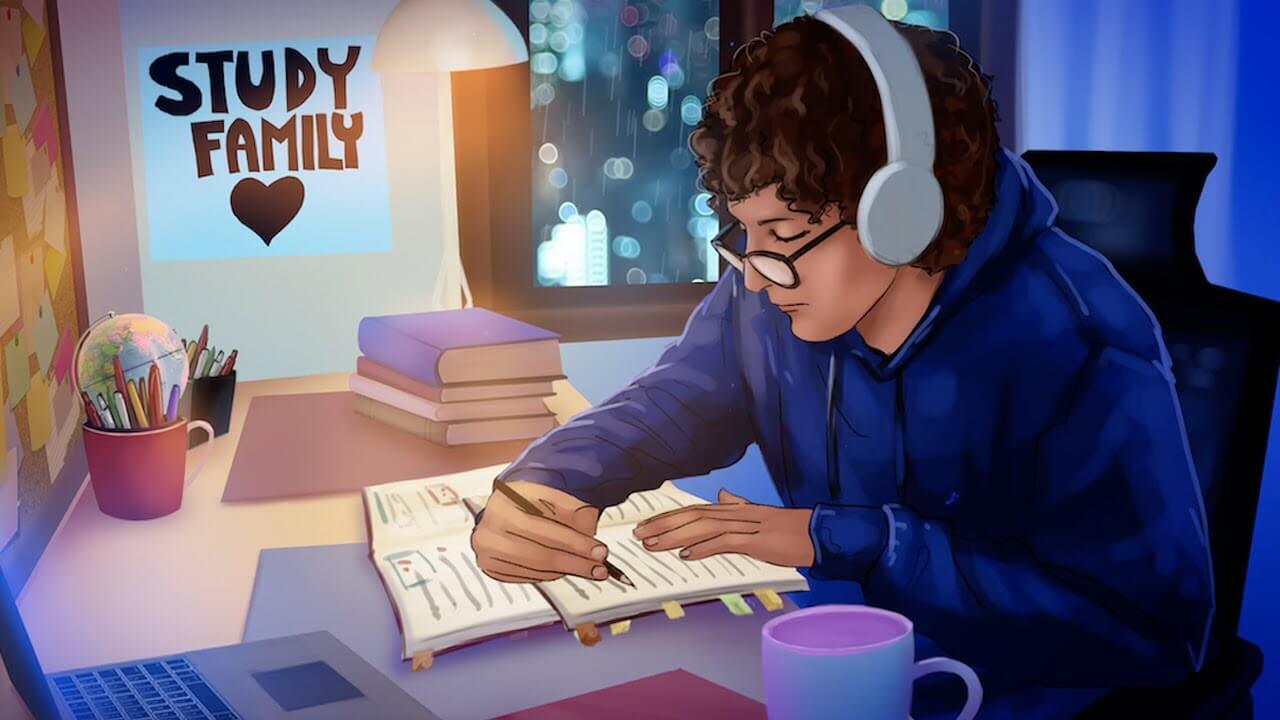 Best Study With Me Discord Servers
The study community is one of the most welcoming environments on the internet. Join one of the many study Discord servers and interact with likeminded students – and even find new friends that will help you stay motivated and productive all school year!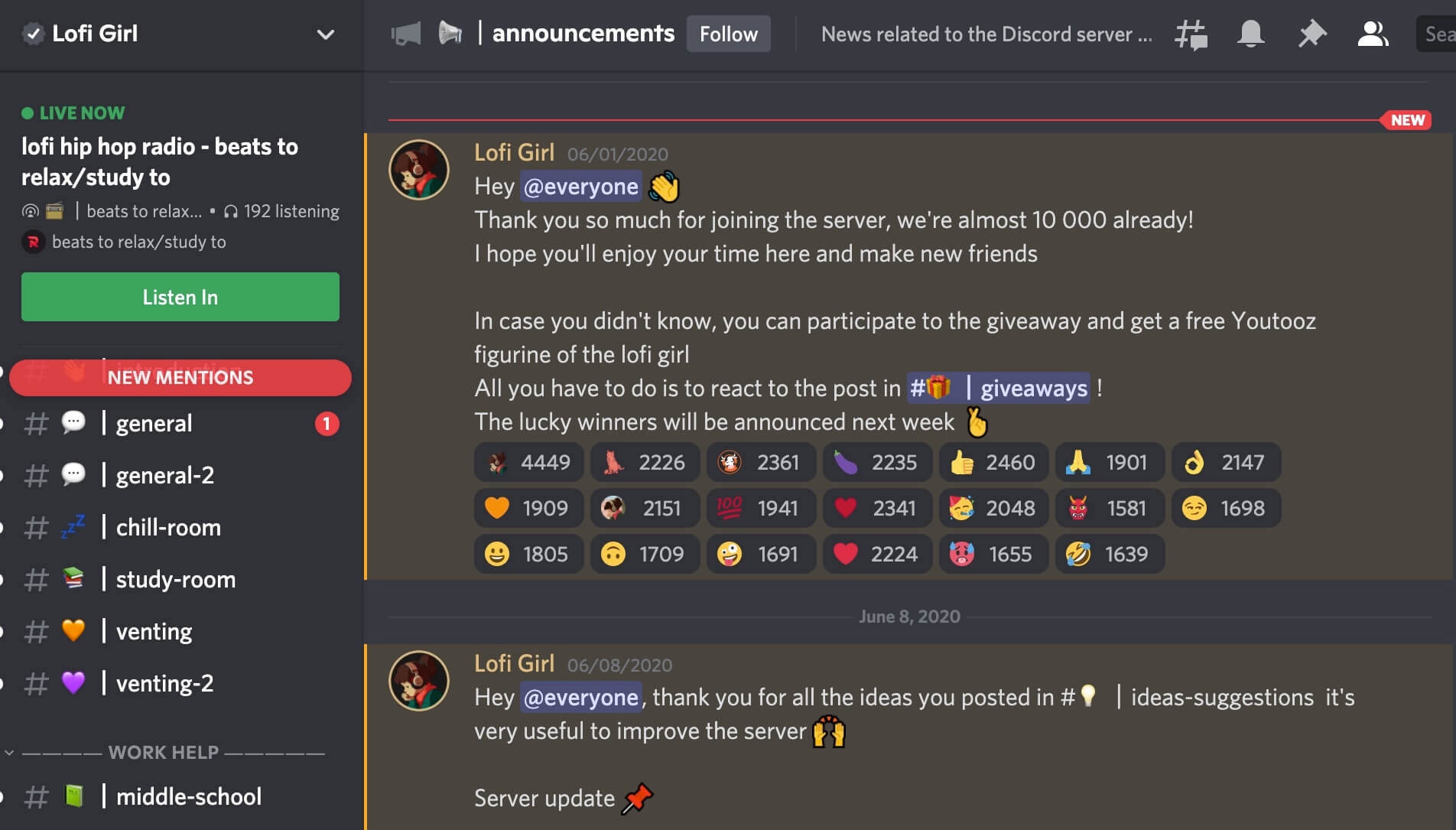 Study With Me Vlogs
Study and get productive with some of these top studytubers by watching their vlogs and how they navigate through their days and school semesters – from their morning routine to their daily study habits.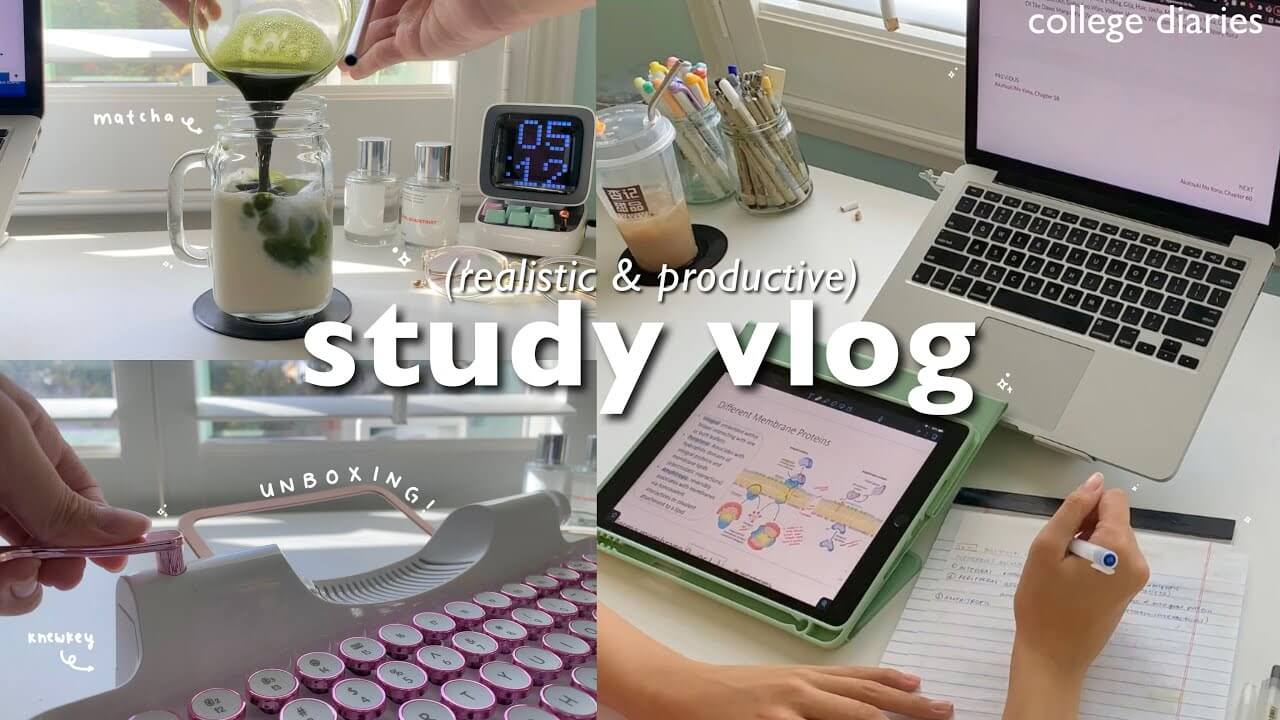 Best Studying YouTube Channels (Studytubers)
Whether it's a hours of "study with me" videos, studying vlogs, student day in the life videos, or valuable school tips – here are a few of the best studytubers to subscribe to on Youtube!
Are we missing any "study with me" videos or channels? Do you have any other studytubers or study streamers to recommend? Let us know in the comments below!
Gridfiti is supported by its audience – when you buy something using the retail links in our posts, we may earn a small commission at no additional cost to you. We only recommend products we would use ourselves and recommend to our friends and family. Read more about our affiliate disclaimer.