Fall is hands down one of the most beautiful times of the year, and the season brings many joys with it – crisp weather, warm sweaters, pumpkin spiced lattes, and so much more.
One of the best parts about fall? Its iconic colors – and as the season approaches, it's time to deck out your digital decor to fit the vibe just right.
Check out some of the most aesthetic fall app icon packs and update your home screen to match the autumn atmosphere!
Looking for more seasonal app icons? Check out our round-up on the best Christmas app icons!
Want more digital decor tips and products? Check out more of our iOS ideas posts and join our email list! 📮
Essential Aesthetic Fall App Icons
Get the fall essentials all in one pack here, featuring warm muted orange and yellow tones. This pack has all the shades you need to get your home screen perfectly autumnal in no time – without overwhelming choice.
Get the Essential Aesthetic Fall App Icon Pack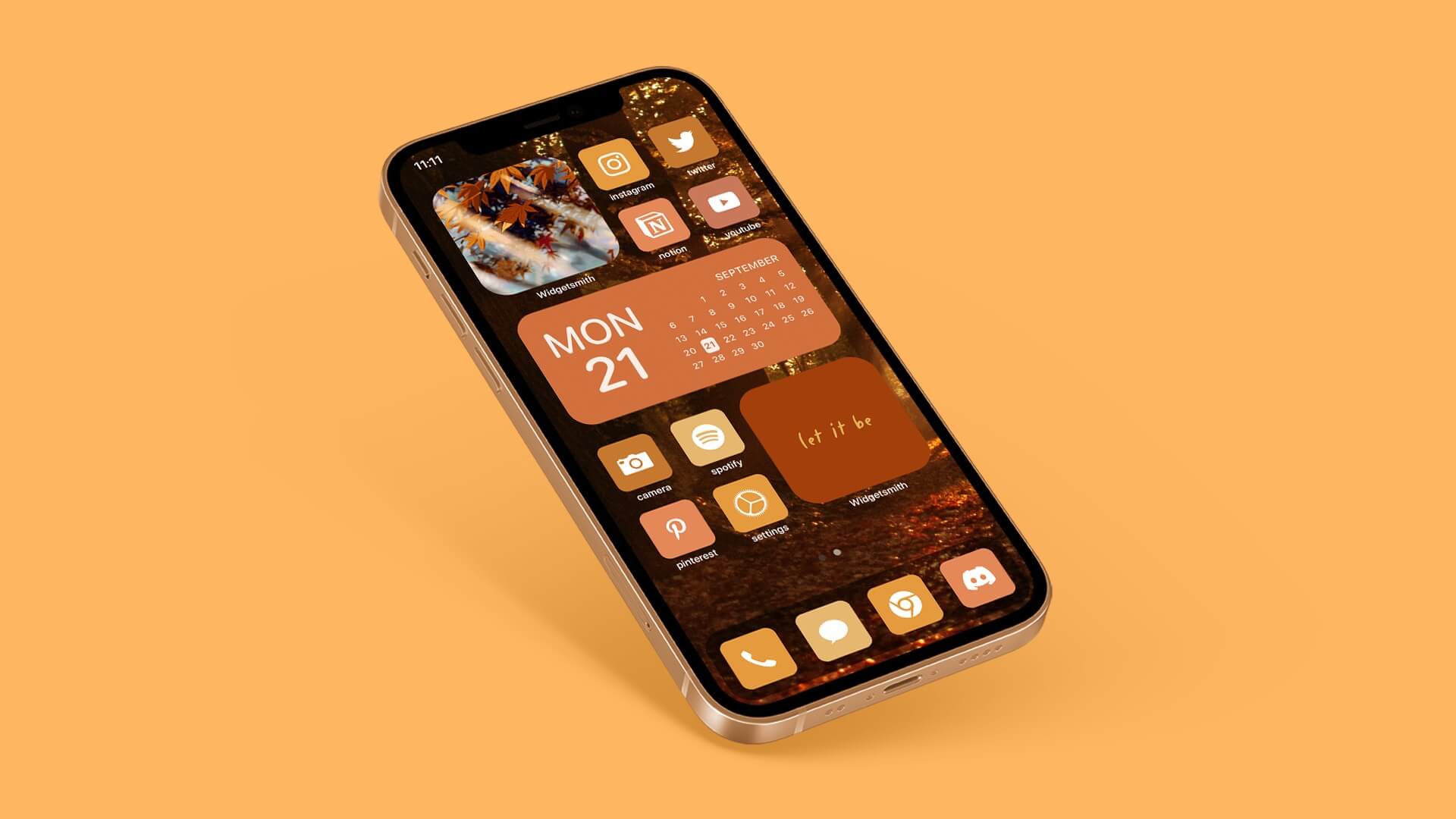 Classic Colorful Fall App Icons
Rock an array of fall shades – muted shades of red, orange, yellow, and more – with these icons sporting classic autumnal colors.
Get the Fall Colors App Icons Here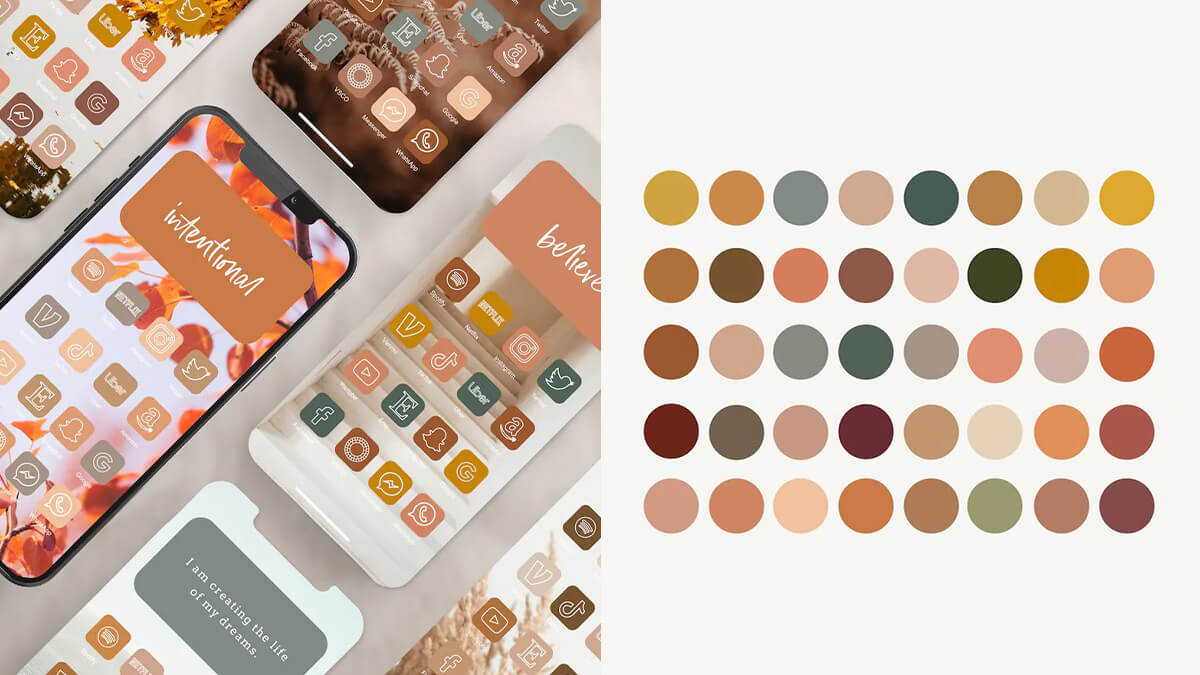 Halloween App Icons
While you dress up for Halloween, don't forget to dress up your home screen too with a Halloween-inspired icon pack.
Get the Halloween App Icons Here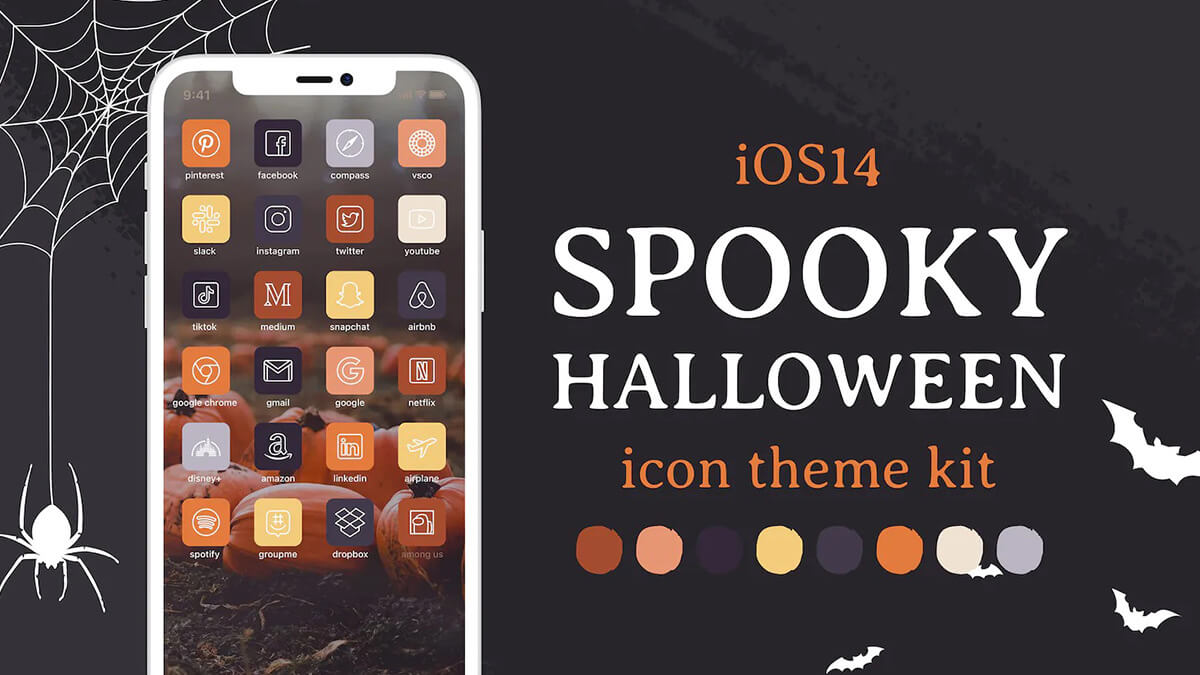 Pumpkin Spice Fall App Icons
Nothing beats the feeling of taking that first sip of a pumpkin spiced latte the moment the leaves change color. Match your home screen to your PSL with a vibrant pumpkin spice-inspired icon pack!
Get the Pumpkin Spice Fall App Icons Here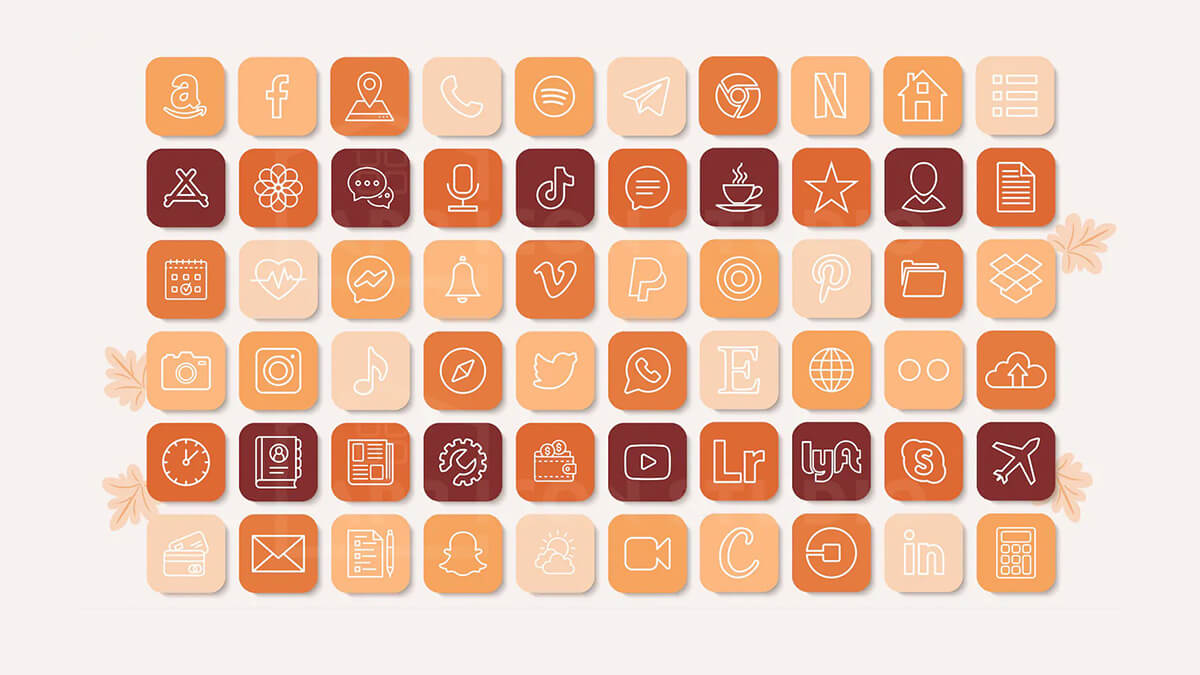 Moody Dark Fall Color Palette App Icons
The fall season naturally brings some darker days and darker colors – creating a cozy, calming vibe. Bring these earthy and natural tones to your home screen with this dark aesthetic fall icon pack.
Get the Dark Fall App Icons Here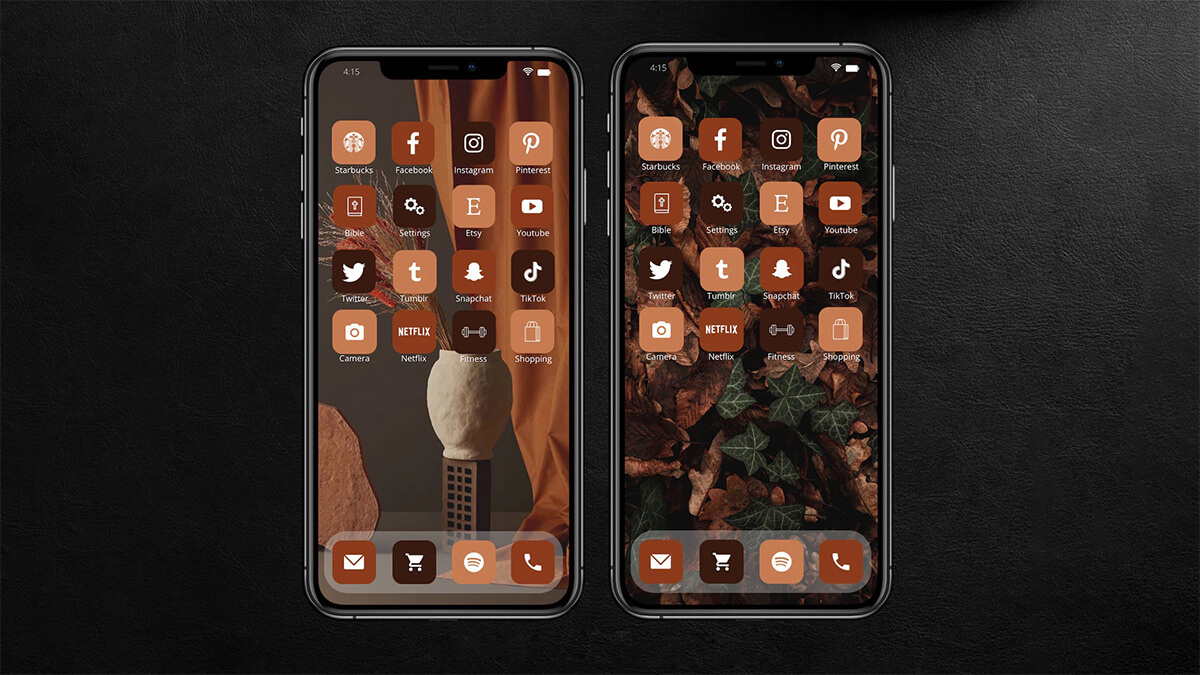 Minimal Fall Color Palette App Icons
Keep your home screen simple, yet aesthetic, with a minimal fall color palette icon pack. Mix and match different swatches from the fall palette to keep your home screen looking minimal and trendy for the fall season.
Get the Minimal Fall Color Palette App Icons Here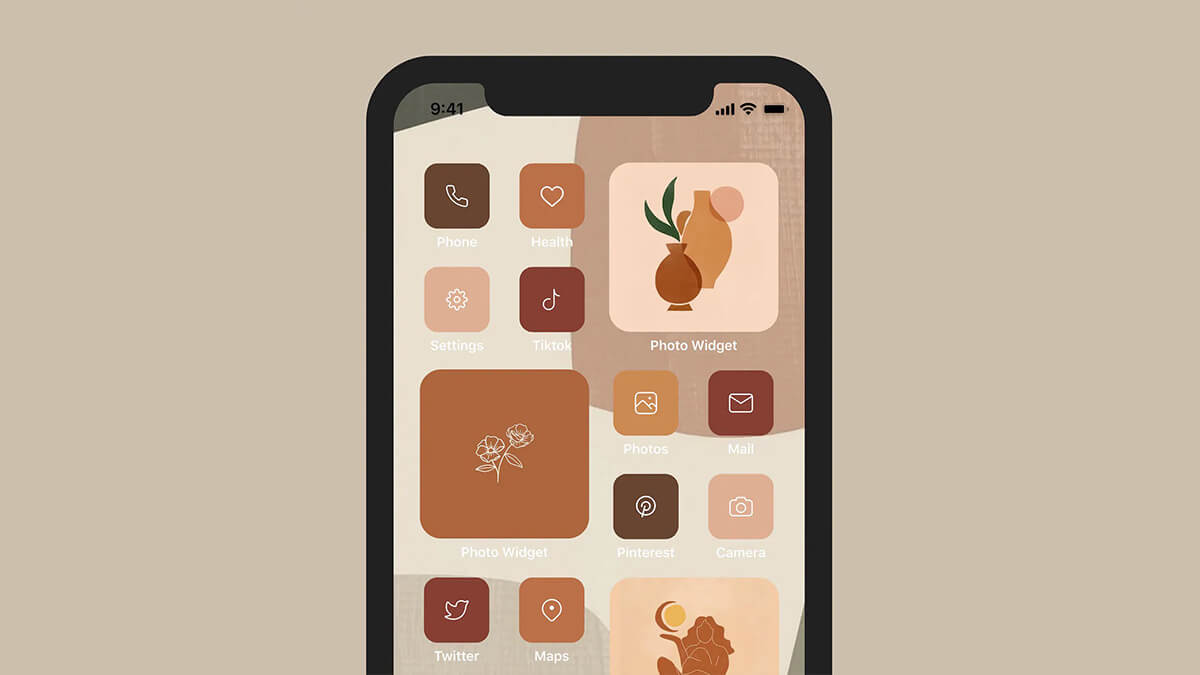 Soft Pastel Fall App Icons
Those cotton candy summer sunsets may be gone for now, but usher in those soft fall colors with an aesthetic pastel fall icon pack.
Get the Pastel Fall App Icons Here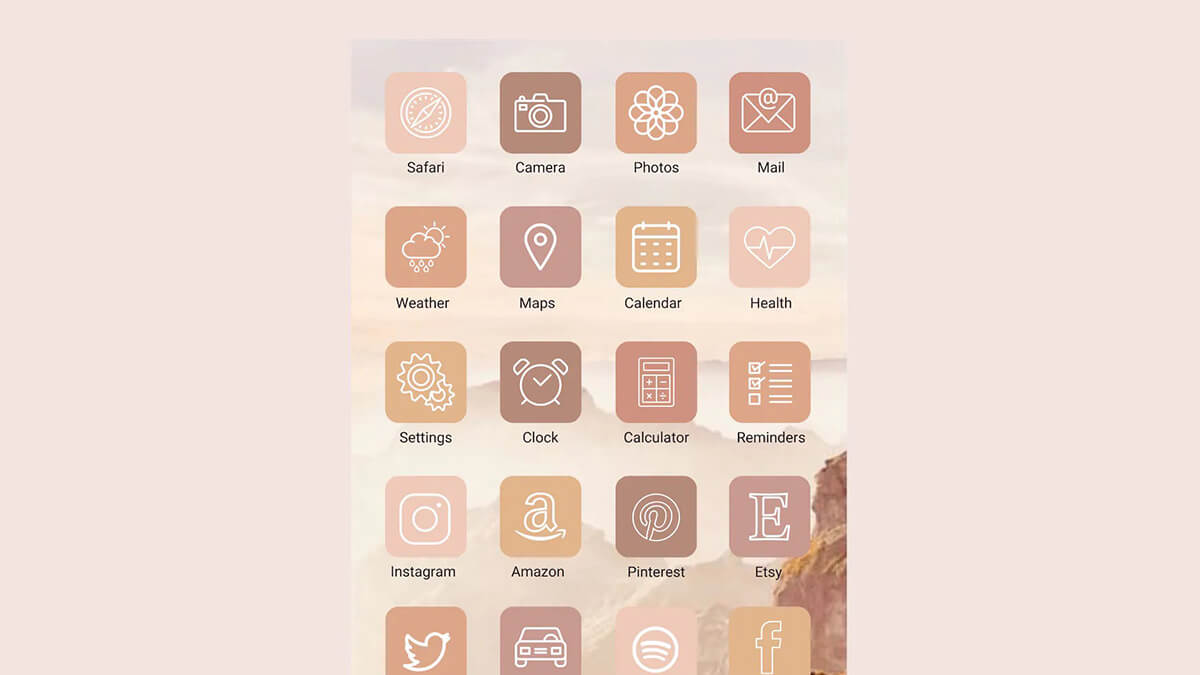 Hand-Drawn Spooky Fall Icon App Icons
Spooky season is approaching and there's no better way to get into the festive mood by adding some hand-drawn fall illustrations to your home screen! Choose from a variety of these cute fall-ready icons, or even go all out with the the extended autumn pack.
Get the Hand-Drawn Spooky Fall App Icons Here | Autumn Extension Pack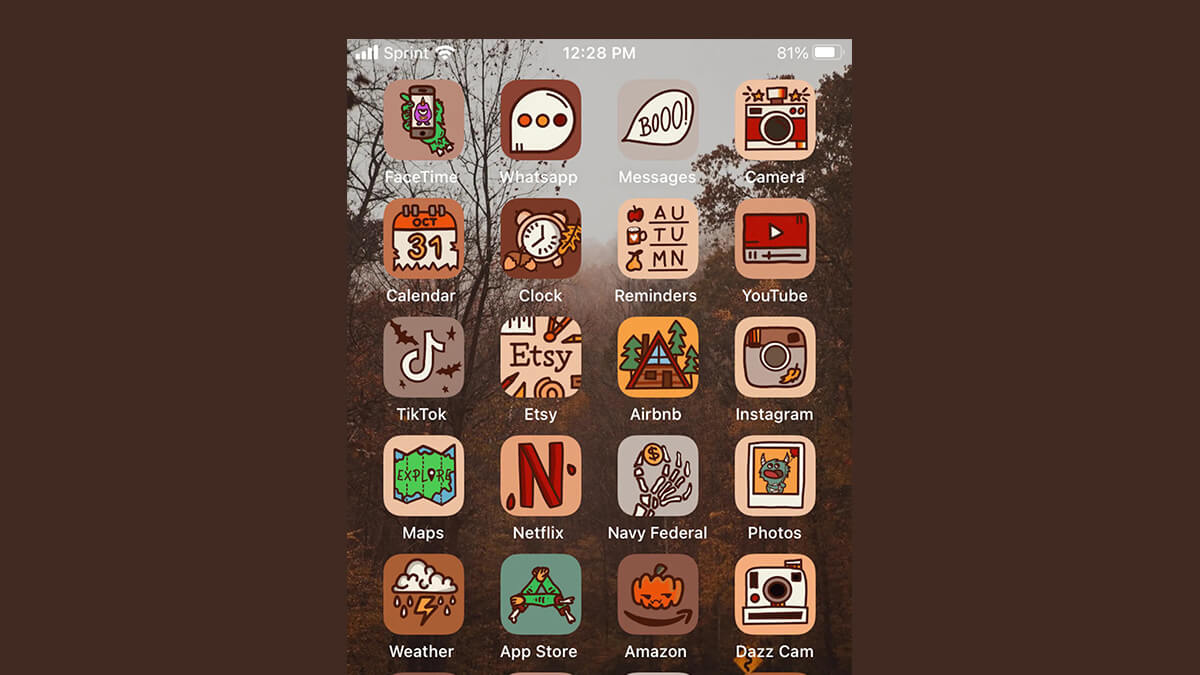 Warm Fall Color App Icons
Transform your iPad or iPhone home screen into a fall fantasy with this vibrant warm fall color icon pack. This iOS bundle includes a variety of hand-illustrated app icons, widget images, and wallpapers to complete your autumn aesthetic.
Get the Warm Fall App Icons Here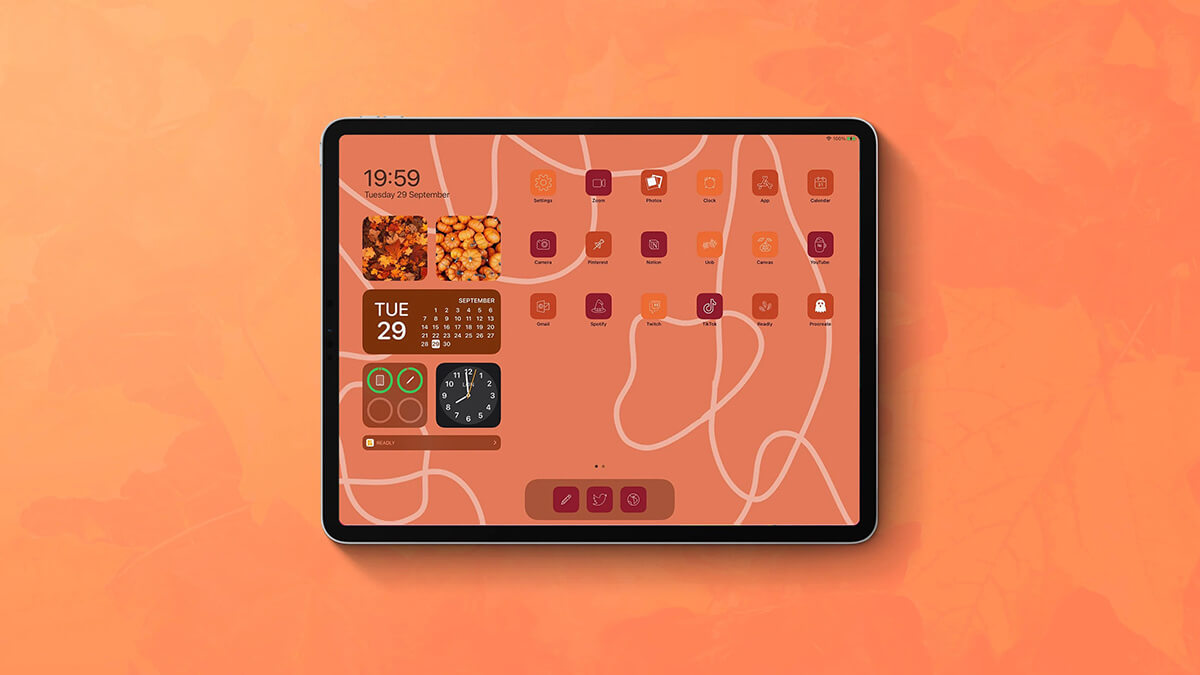 Which aesthetic fall icon pack is your favorite? Let us know down in the comments below!
Gridfiti is supported by its audience – when you buy something using the retail links in our posts, we may earn a small commission at no additional cost to you. We only recommend products we would use ourselves and recommend to our friends and family. Read more about our affiliate disclaimer.