A film camera as coveted as the Contax T2 needs no introduction. Used by the likes of Zendaya, Kendall Jenner, Emma Chamberlain and more, the titanium-encased, Carl Zeiss equipped point-and-shoot has risen to fame with its ease of use in all scenarios – thanks to its mix of accurate meter readings, built-in flash use and lens.
So, you're looking to get the T2 in your hands, or you've just obtained one – the next thing you may ask: what's the best film for the Contax T2? Well, look no further than our list of film stocks suited for all things from shots ranging from landscape, to street photos, and portraits!
Curious to see how the T2 performs? Don't miss our post rounding up a variety of Contax T2 sample photos.
Want more tips on which film stocks to use with your camera? Join our film photography mailing list!
About the Contax T2
The Contax T2 has been crowned as one of the top point-and-shoot cameras due to its ease of use and premium build. The Carl Zeiss lens attracts photographers due to its high quality glass and wide open aperture – these are features that make for great capture in settings of all kinds. When it comes to natural light capture, you want to aim for film stocks that are in the mid-to-high speed ISO ranges, which are more likely to not trigger the use of built-in flash impeding with the natural light.
The T2's built-in flash brings an elusive, nostalgic look. The camera's metering, auto-focus, aperture, and most importantly, film stock, are all doing a balancing act to make the best use of the built-in flash.
Taking the lens, built-in flash, and robust features of the camera into consideration, we'll walk through an array of film stocks for these commonly used film speeds: 160, 400, and 800. Let's jump in!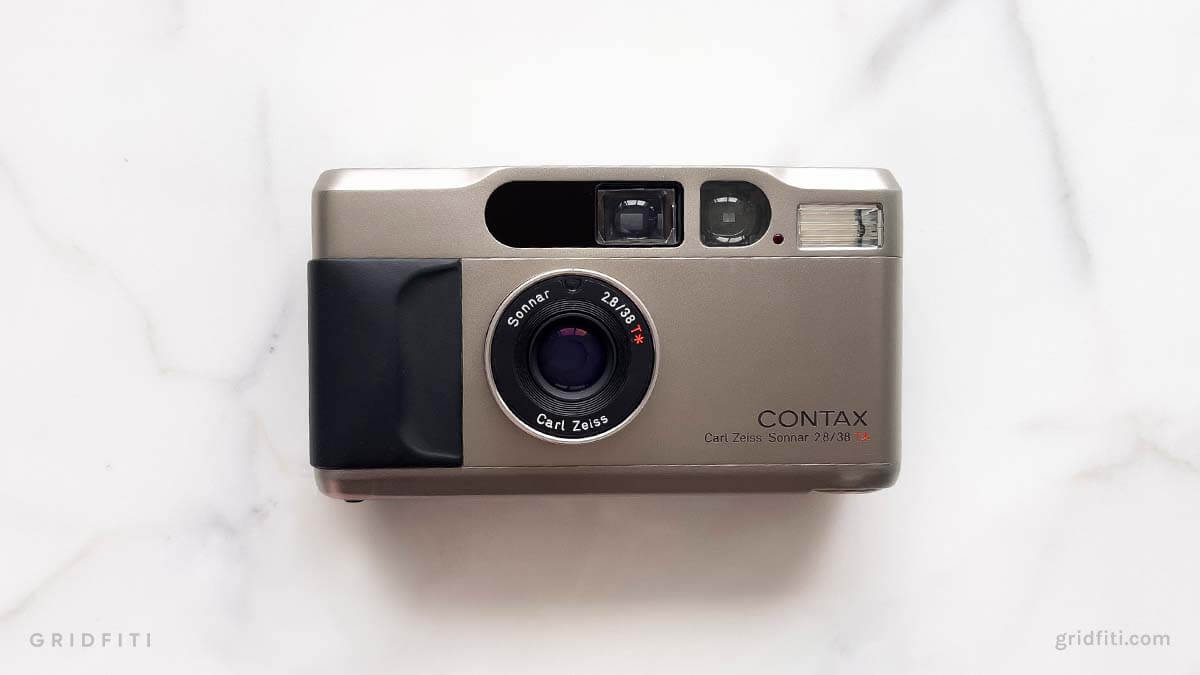 100-200 Speed Films for the Contax T2
Lower film speeds, ranging from 100, 160, and 200, will do wonders with your Contax T2. These lower speed film stocks will have the least amount of grain, and have your photos looking the sharpest.
These film stocks also make the most of the T2's Carl Zeiss lens and its wide f/2.8 apertures, as the lower sensitivity to light will require the lens to absorb more light. The low ISO comes at the expense of poor low-light performance — if you're shooting in a dim environment, work with the built-in flash if your subject is close enough, or face some faded colors accompanied by grain.
Kodak Portra 160
Kodak's Portra 160 is the finest grain film stock on this list, which will work well for images that require lots of detail – like landscapes or architecture. The Kodak Portra line is known for its punchy warm tones combined with soft contrast and exposure latitude. We'll also get into Porta's 400 and 800 counterparts as higher speed options further below.
Get Kodak Portra 160: Amazon | Moment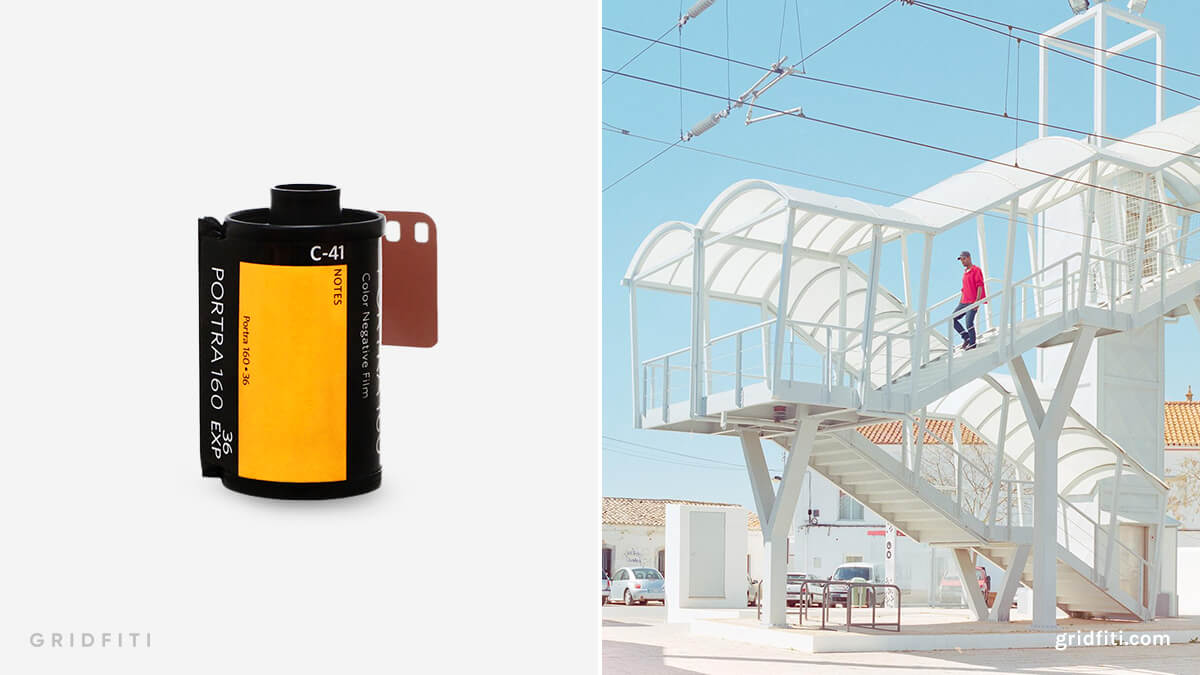 Sample photo by @gestaltes.analog
Kodak Gold 200
As the name implies, Kodak's Gold 200 lives on the warmer end of the color spectrum. It's often used as an alternative to Kodak's pricier Portra line, and packs fine grain with high contrast shadows and more of a vintage aesthetic.
Get Kodak Gold 200: Amazon | Moment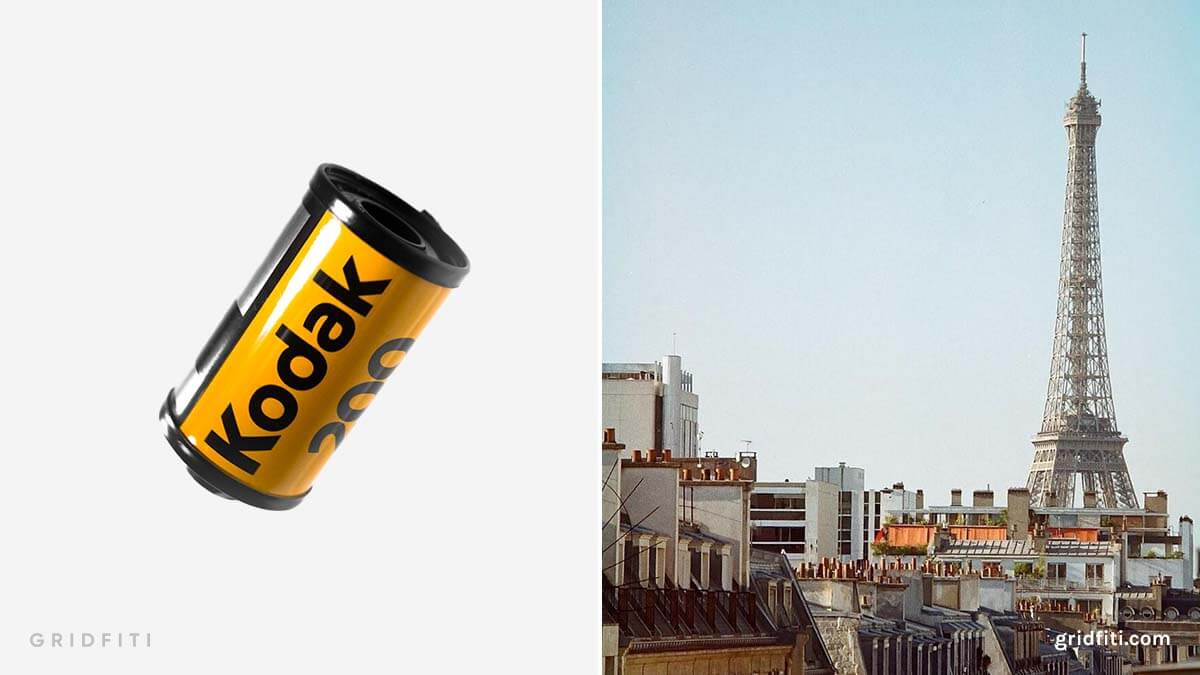 Sample photo by u/Stolrow
400 Speed Films for the Contax T2
400 speed film sits at the midpoint between low speed and high speed film stocks. Low enough that grain isn't as pronounced, but high enough that it can perform in poorly-lit settings.
This film stock won't need built-in flash quite as much 100-200 speed films, as the 400 ISO will compensate for light absorption. In dimmer conditions, however, you can bring your T2's built-in flash to life – a match made in heaven for 400 film stock. This is due to the flash not needing to be overblown with 400 ISO's sensitivity – so you get a nice balance of your subject being well-lit, without blowing out the background.
Kodak Portra 400
Featuring the same punchy warm tones, soft contrast, and exposure latitude as its lower speed cousin, Kodak Portra 400 does it all in the same way – except it brings that mid range 400 speed for use in well-lit and under-lit settings!
Do you have some digital photography which you're looking to transform with the Portra 400 film look? Check out these Portra 400 Lightroom Presets.
Get Kodak Portra 400: Amazon | Moment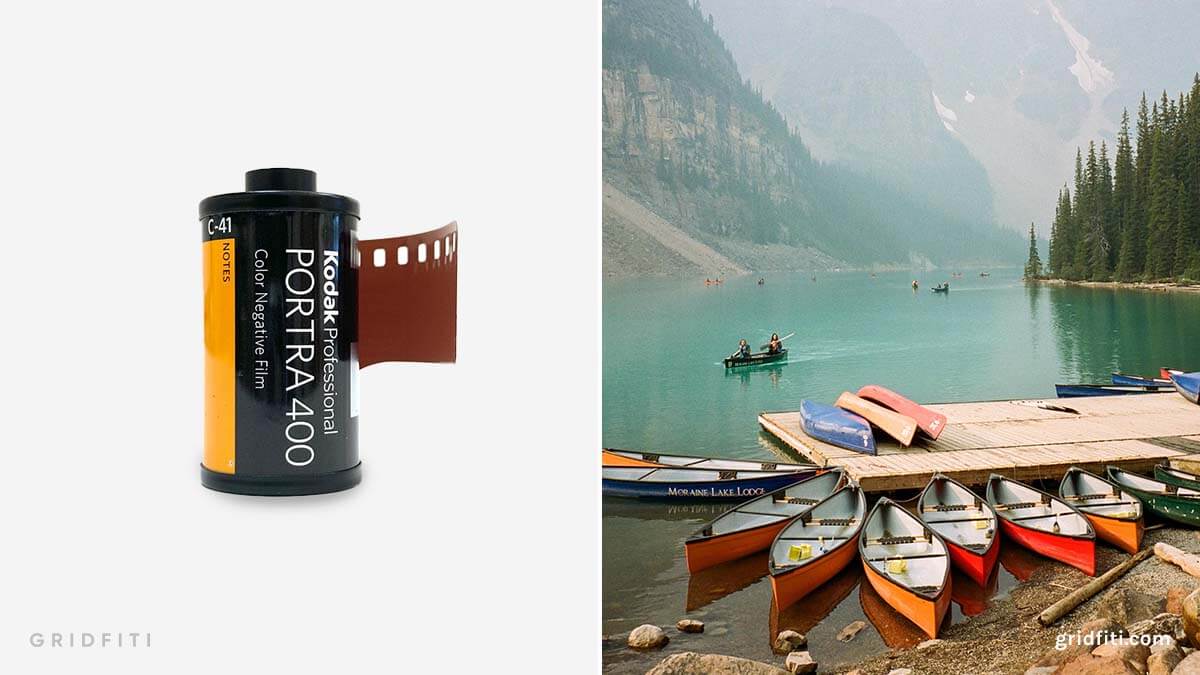 Sample photo by u/dyc17
Lomography 400
Lomography 400 is a wonderful, more affordable alternative to Portra 400. Said to be a repackaged Fuji Superia film stock, Lomo 400 provides great saturated colors on the cooler side – with slightly more contrast compared to Portra.
Get Lomography 400: Amazon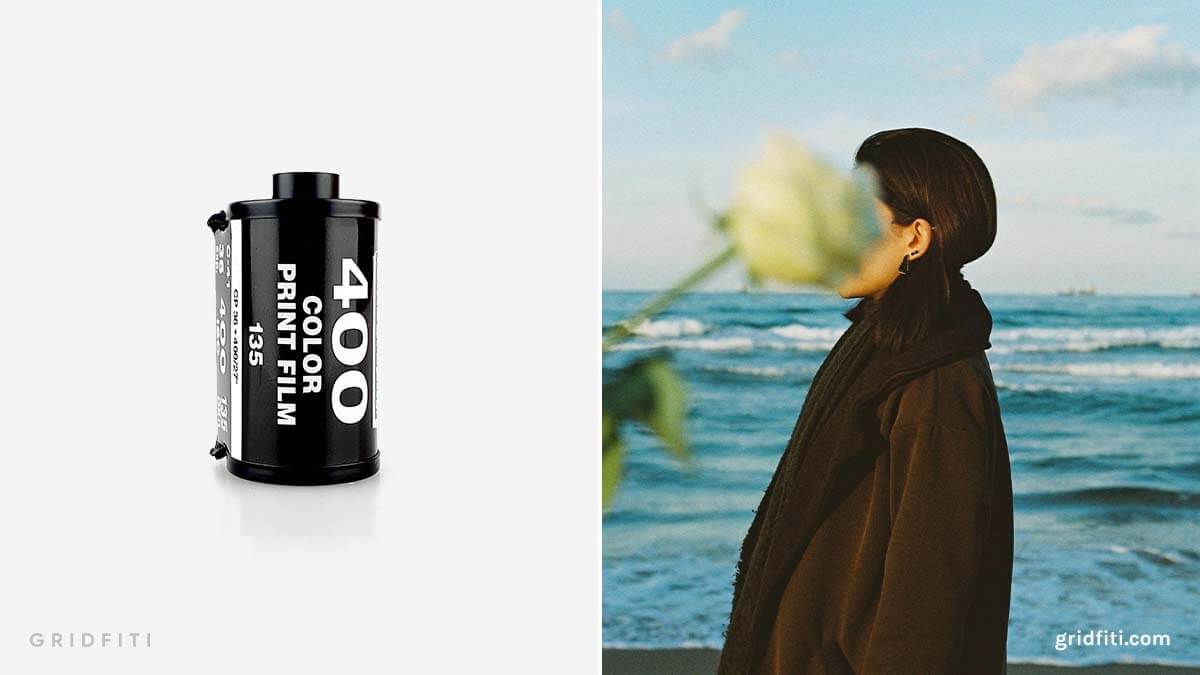 Sample photo by u/basrikarademir
800 Speed Films for the Contax T2
Finally, we've arrived at 800 speed film for your Contax T2: the higher end of ISOs, bringing us the highest sensitivity to light. These film stocks are meant to perform in indoor or low light settings, as these are areas where the supply of light is low.
Another benefit 800 speed providers is the use of higher shutter speeds to capture in daytime settings, making it a great film speed to capture motion. The higher speed will almost always capture images without the built-in flash going off – but use it at nighttime and the flash will engage at a lower stop, allowing for greater exposure of not just your subject, but also the contents of the background as well!
Kodak Portra 800
The final mention of Kodak's Portra line comes in the form of an 800 speed film stock. Once again, featuring the same warm and punchy tones, soft contrast, and exposure latitudes of its 160 and 400 speed relatives – all while giving you the benefits of high speed 800 ISO capture.
Get Kodak Portra 800: Amazon | Moment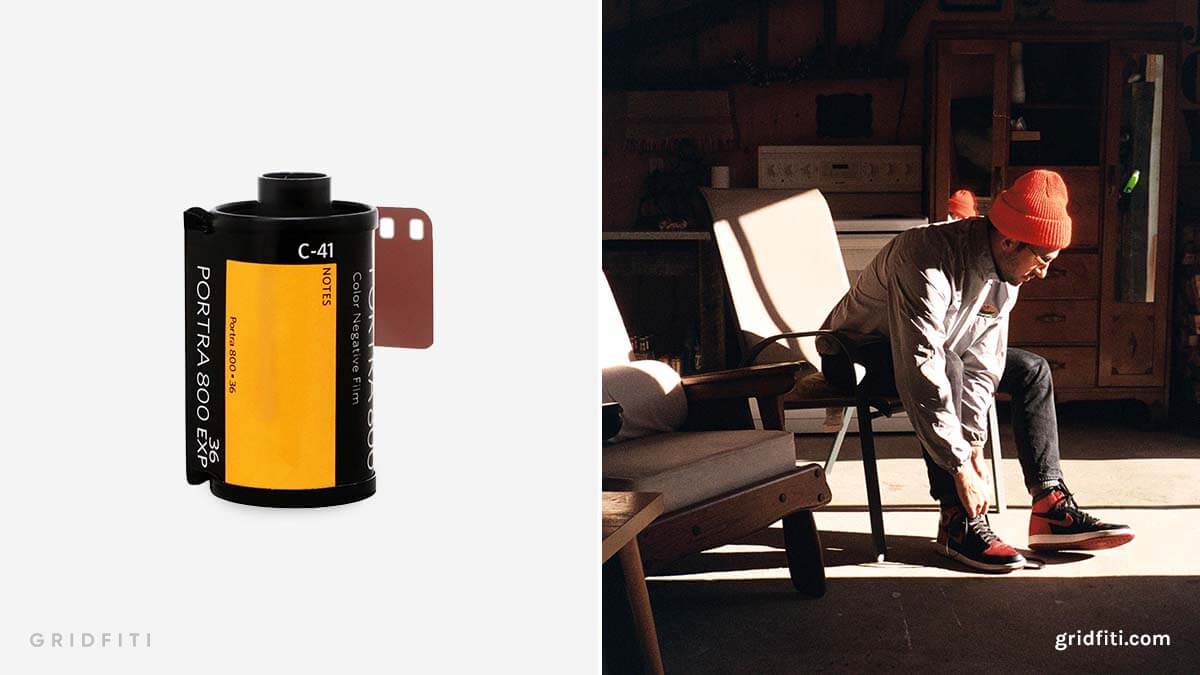 Sample photo by u/Thenuges
Lomography 800
The higher speed Lomo 800 film stock features the same saturated cool tones, increased contrast, and affordability of its 400 speed counterpart – but allows for greater light sensitivity in low-light and higher shutter speed performance in well-lit settings.
Get Lomography 800: Amazon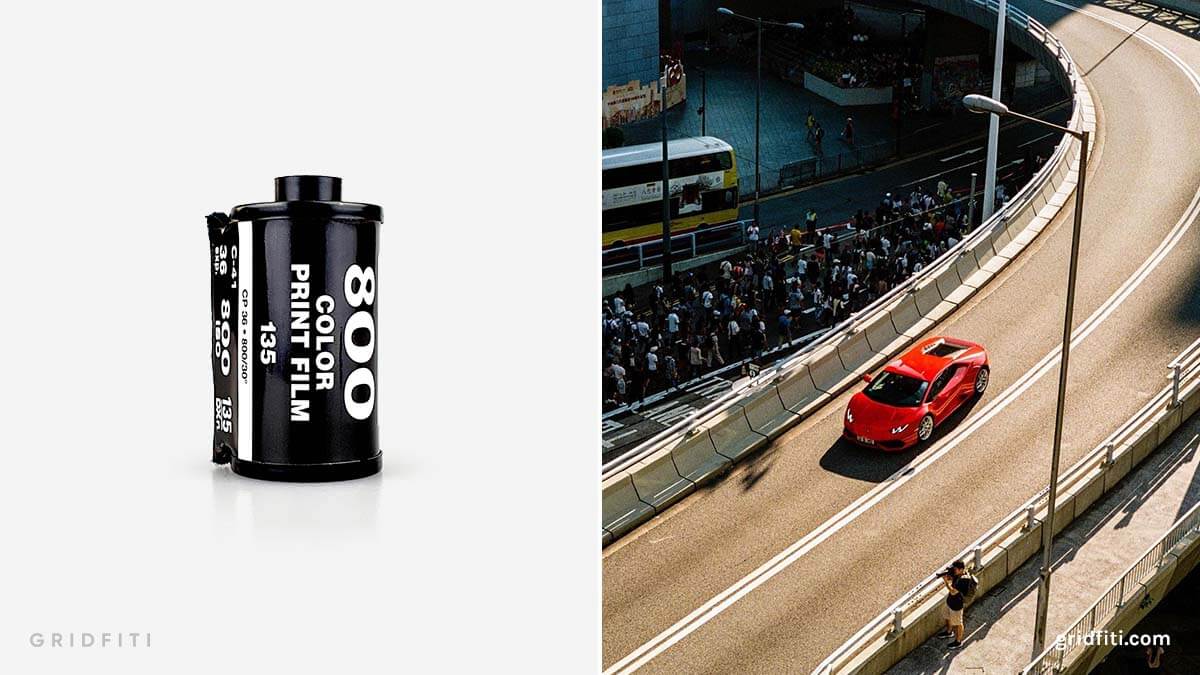 Sample photo by u/Leif1013
Cinestill 800T
Cinestill 800T has to be one of the most unique and most popular film stocks to be popped into a Contax T2. This film stock has tungsten color balancing which turns warmer colored tungsten environments, cooler. Its conversion from a cinematic film to a color negative film involves the removal of an anti-halation layer – due to this, Cinestill 800T has become famous for its magical glows around highlights, from lamps, to windows, to neons.
Get Cinestill 800T: Amazon | Moment
Related: Cinestill 800T Sample Photos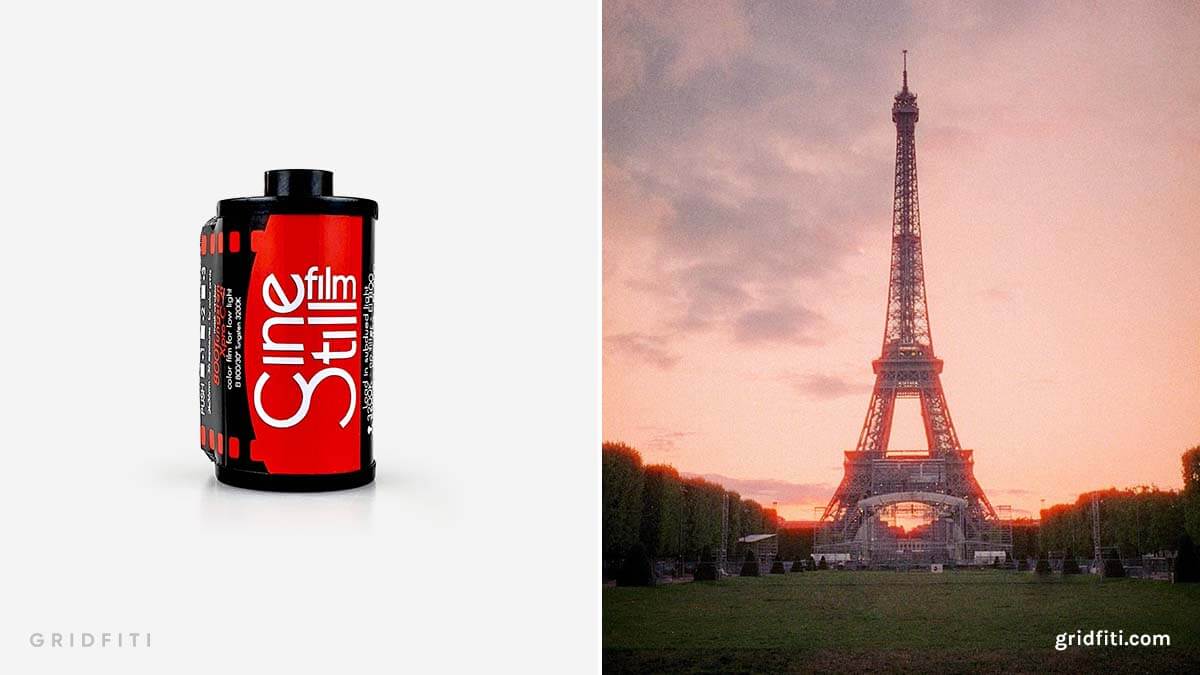 Sample photo by u/Leif1013
Black and White Films for the Contax T2
How can we mention all these films for the Contax T2 without diving into a few black and white greats? Most often, T2 shooters opt for 400 speed black and white films due to the need for the film to be workable in both well lit and lower-lit settings. Check out our picks!
Kodak Tri-X 400
Kodak's Tri-X 400 is lovingly referred to as Portra 400's black and white film cousin due to its 400 speed and exposure latitude. The film can be overexposed up to 3 stops, creating deep blacks and clean whites. The 400 ISO also achieves a fine grain in your images, which makes for a great combo with the Contax T2 – whether it be in natural light or with the help of its built-in flash.
Get Kodak Tri-X 400: Amazon | Moment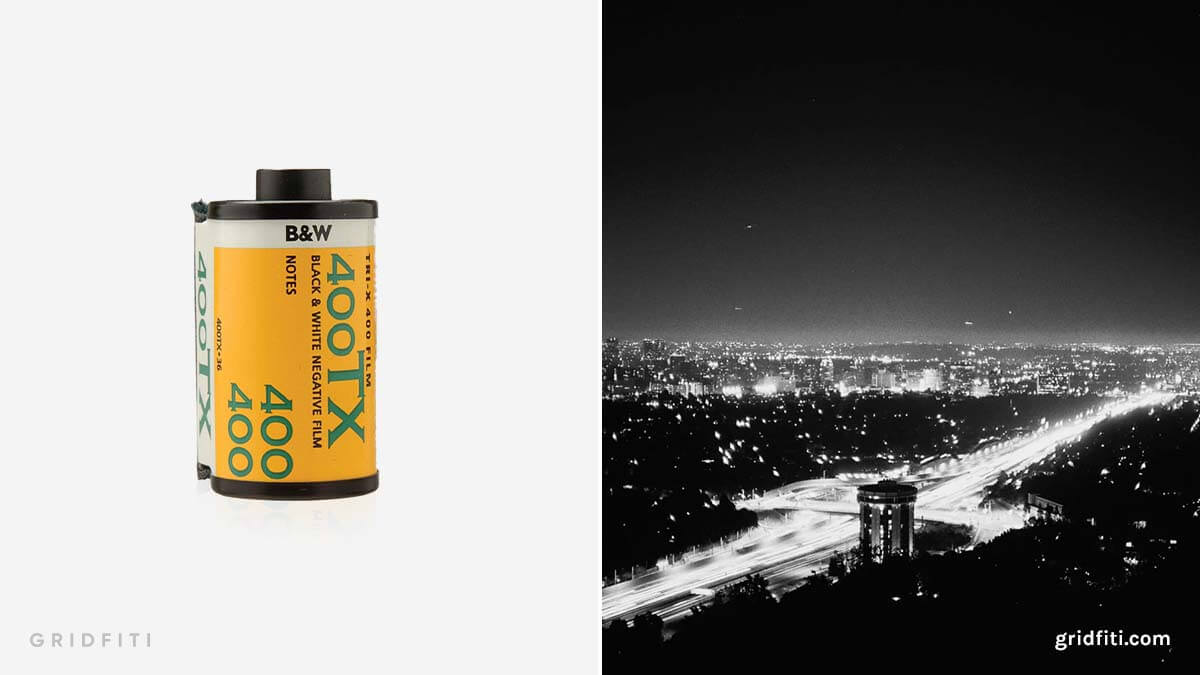 Sample photo by u/Semyorka7
Ilford HP5 Plus 400
Ilford HP5 Plus 400 is quite literally synonymous with modern black and white film photography. The film takes softer approach, with less contrast and slightly washed out shadows. It also has a very forgiving exposure latitude, allowing you to shoot frames with both dark and light elements – just check out the sample photo below! That 400 speed, once again, gives you the capabilities to shoot in any environment, which is what the Contax T2 is truly designed for.
Get Ilford HP5 Plus 400: Amazon | Moment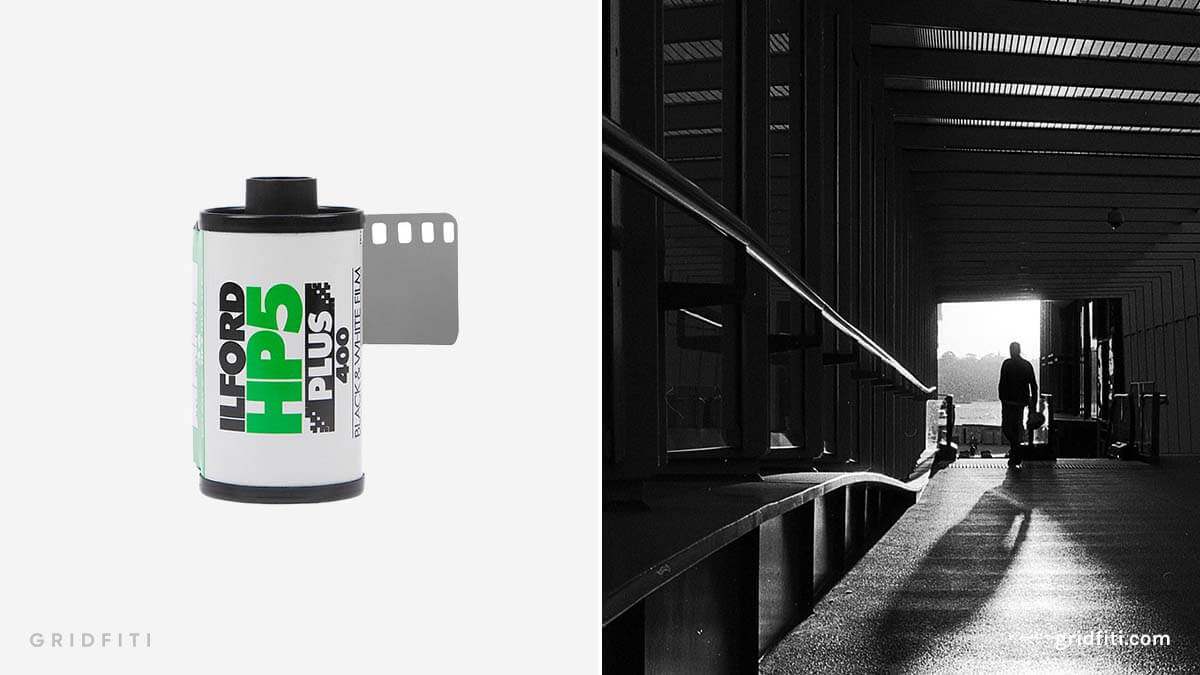 Sample photo by u/Jennytools
What do you think of these film stocks? Are there any you've used with your Contax T2? Let us know in the comments below!
Gridfiti is supported by its audience – when you buy something using the retail links in our posts, we may earn a small commission at no additional cost to you. Read more about our affiliate disclaimer.