Capturing icons like Kanye West, The Weeknd, Kehlani, Solange, and countless others, Gunner Stahl's unmistakable photography has captivated a new generation of music and portrait photographers.
Working primarily through film photography, and creating work that has adorned the album covers and Instagram feeds of some of the biggest names in hip-hop and R&B, you may be wondering: what camera does Gunner Stahl use?
Look no further as we dive not into not just one, but the multitude of film cameras that Gunner possesses to create his iconic images.
Want to know more about what gear the top film photographers are using? Join our mailing list!
Gunner Stahl's Cameras
Contax T2
We've all heard of it by now – the coveted Contax T2 owned by the likes of Zendaya, Kendall Jenner, Emma Chamberlain and Jacob Elordi, is a go-to in the film community – and it's a part of Gunner's collection too. This camera has skyrocketed in popularity not only due to its celebrity endorsement, but also because it's a damn good camera.
Housed in high grade titanium casing with metering, built-in flash, and a second to none Carl Zeiss 38mm f/2.8 lens, the camera packs a lot into its compact point-and-shoot form – and gets the job done for Gunner's candid moments.
Check out the Contax T2 on eBay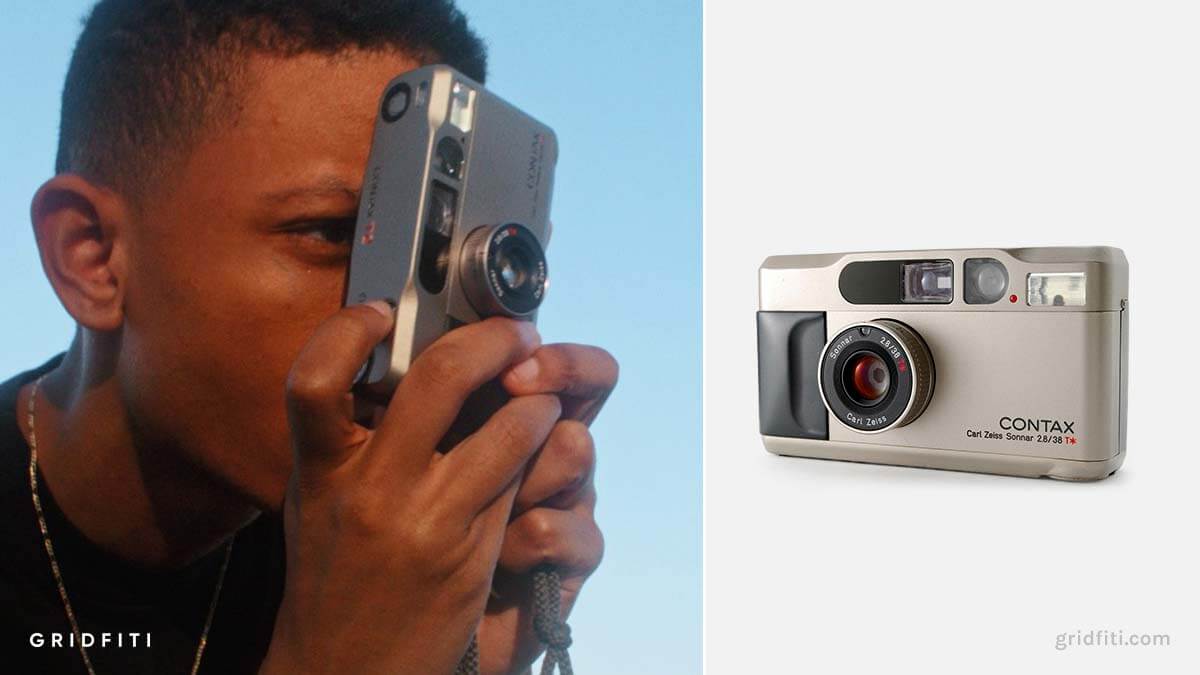 Contax G2
A step above Contax's T line of cameras, and known as one of the world's most advanced rangefinder 35mm cameras, the Contax G2 is another camera that Gunner Stahl uses to capture his subjects. This camera's incredibly accurate metering and autofocusing makes capturing feel effortless and intuitive.
Gunner sports his with a 45mm f/2 Planar lens, that houses Carl Zeiss glass, along with a Contax TLA 200 flash attached to the hot shoe.
Check out the Contax G2 & Accessories: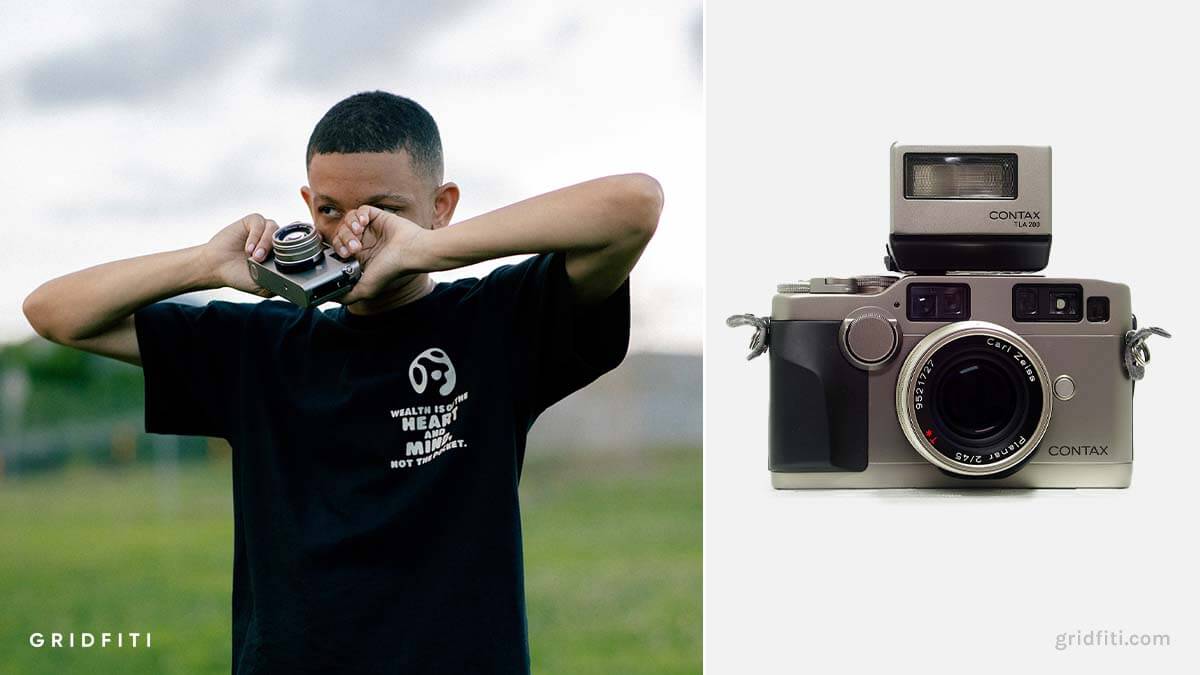 Image #1 via Modern Notoriety
Yashica T4
The Yashica T4 has grown in popularity as a top Contax T2 alternative – as prices of the coveted T2 rise to oblivion, the T4 is a more affordable (yet still pricey) point-and-shoot option.
Featuring a similar metering, built-in flash, and Carl Zeiss lens combo as the Contax T2, it gets the job done for Gunner with everything from his composed portraits, to run-and-gun candids. If the T4 is still out of your budget, here are some Yashica T4 alternatives!
Check out the Yashica T4 on eBay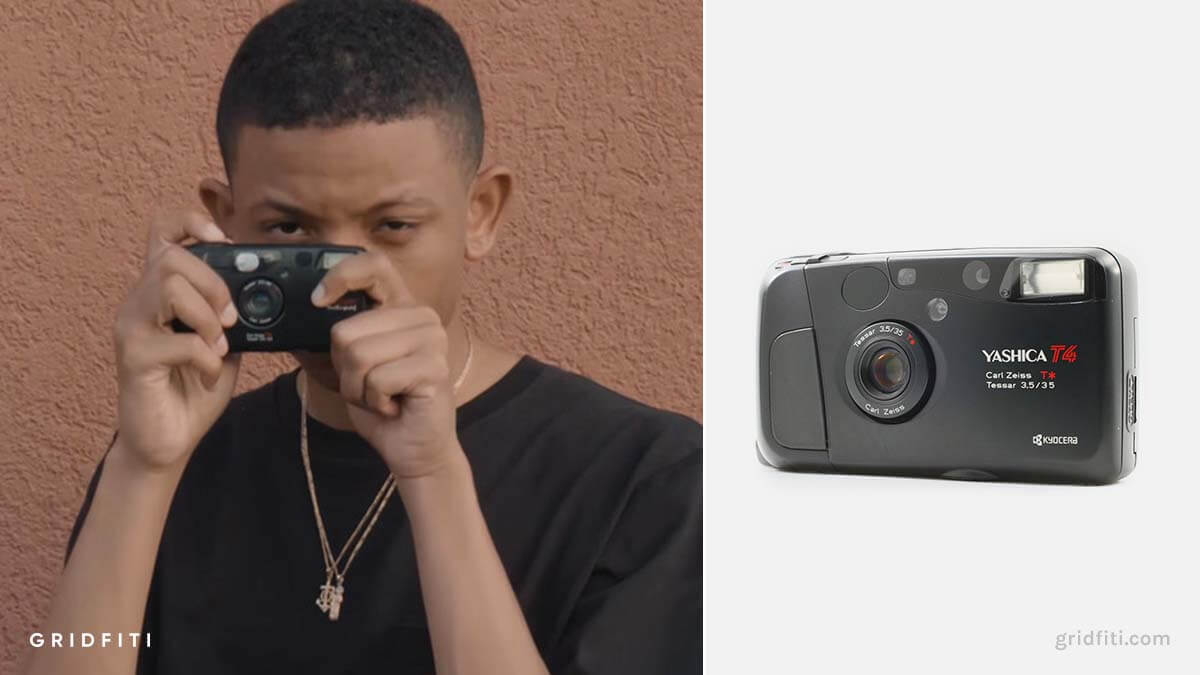 Mamiya RZ67
This behemoth of a medium format camera made by Mamiya was once the go-to for professional studio photographers thanks to its modular build, crisp 6×7 medium format negatives, generously lit waist-level viewfinder, and rotating removal back (allowing you to capture portrait/landscape formats and shoot multiple stocks of film).
It might not be the camera Gunner hauls around everywhere, but it's definitely the most high end tool in his arsenal.
Check out the Mamiya RX67 on eBay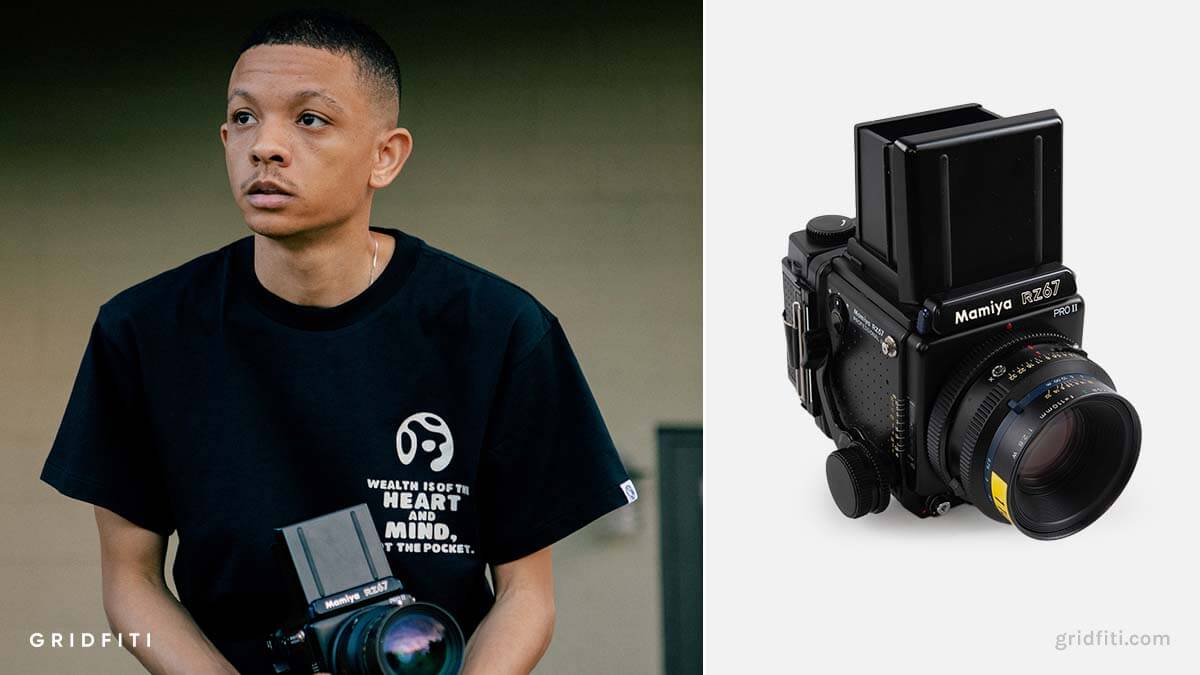 Image #1 via Modern Notoriety
Pentax 67
The Pentax 67 is another heavy contender for medium format cameras. While the RZ67 is known for its waist-level viewfinder, the Pentax 67 is more reminiscent of 35mm SLRs with its prism viewfinder. It's constructed as an enlarged 35mm SLR, essentially.
Gunner's 67 system sports the stock viewfinder without an internal light meter, but this can be swapped for one with metering. Focusing through its bright, high quality viewfinder (with a comfortable eye cup) makes focusing accurate and easy, while its aperture clicks into place, and the mechanical shutter gets the job done.
Check out the Pentax 67 on eBay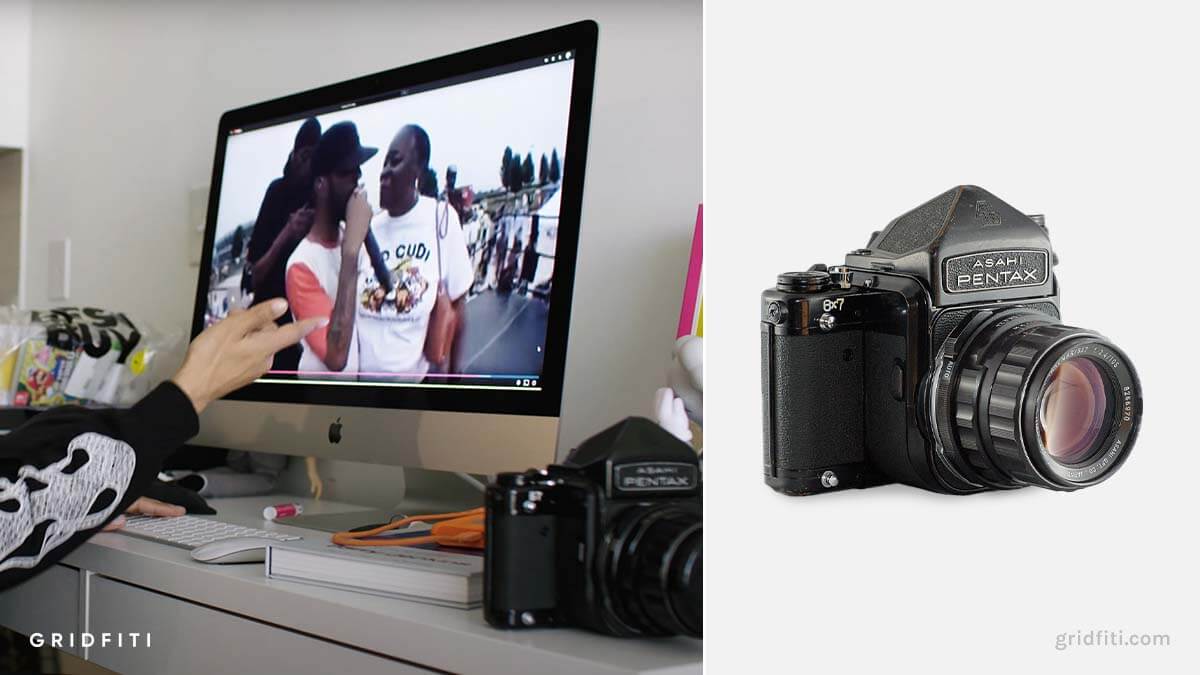 Fuji GA645Wi
The Fuji GA645Wi combines the best of the point-and-shoot world with the medium format world. Most medium format cameras you come across are meant for professional use, being made for full manual access so the photographer can adjust their shot.
Enter the GA645Wi – a medium format camera with 6.5×4 negatives that does all the work for you. Simply point it at your subject, and the camera's metering, autofocus, and aperture adjustment do the rest. Gunner is mostly using his smaller 35mm point and shoots, but this Fuji gives him the same access to on-the-go capture while exposing to a large film negative.
Check out the Fuji GA645Wi on eBay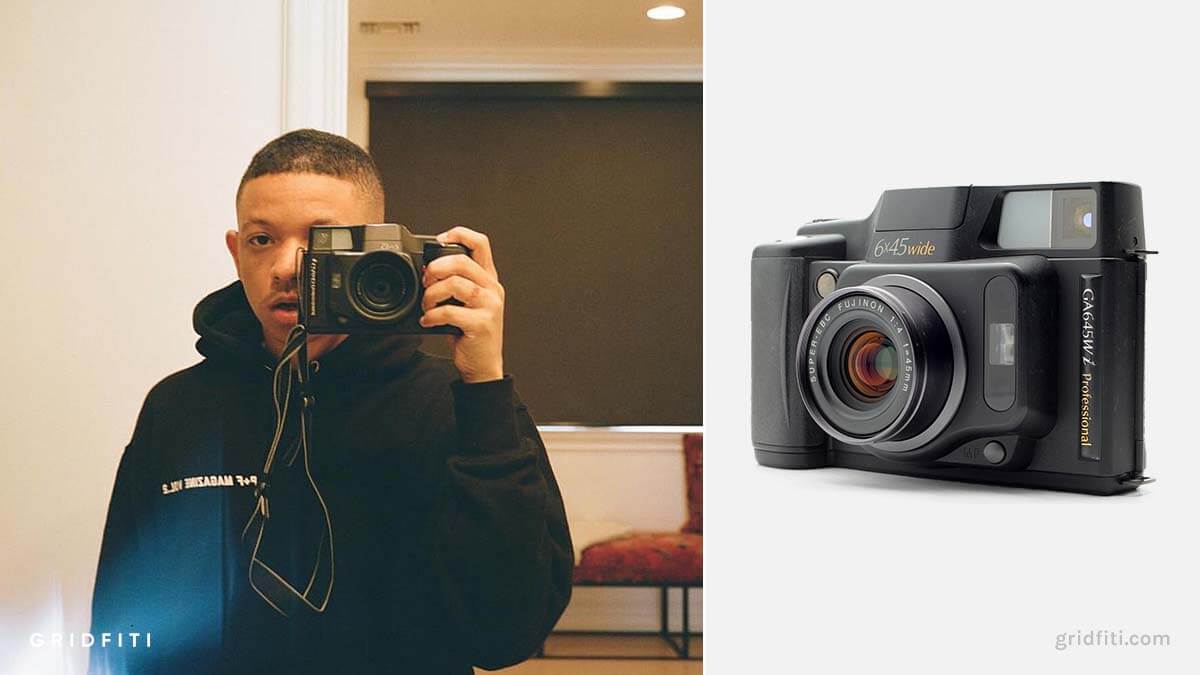 Gunner Stahl's Film
After seeing Gunner's work and collection of cameras, you may be wondering what film he loads into them. From what we've seen, Gunner uses an array of film – including Kodak Portra 160, Portra 400, the discontinued Fujicolor Pro 400H and 160NS, Rollei Infrared 400, and more!
Check out the film Gunner Stahl uses:
Kodak Portra 400
Kodak Portra 160
Rollei Infrared 400
Related: Kodak Portra 160 vs. 400 vs. 800 | Kodak Portra 400 Alternatives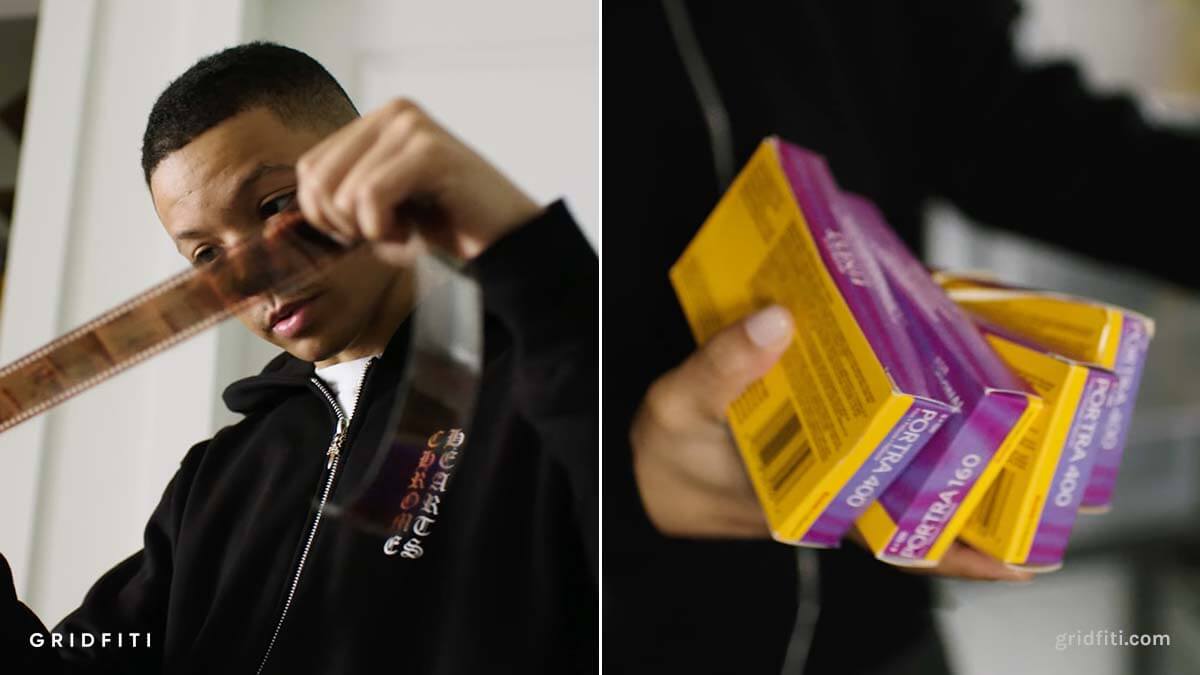 Frames via HYPEBEAST
Gunner Stahl's Photo Book
You now know the film cameras and stocks behind Gunner's work – so embrace the actual images he captures through his very own hardcover portrait photo book!
Gunner Stahl: Portraits chronicles some of his most known works, as well as some never-before-seen photos of artists from all over – along with written contributions from Swae Lee and the late, OG hip-hop film photographer Chi Modu.
Get Gunner Stahl: Portraits on Amazon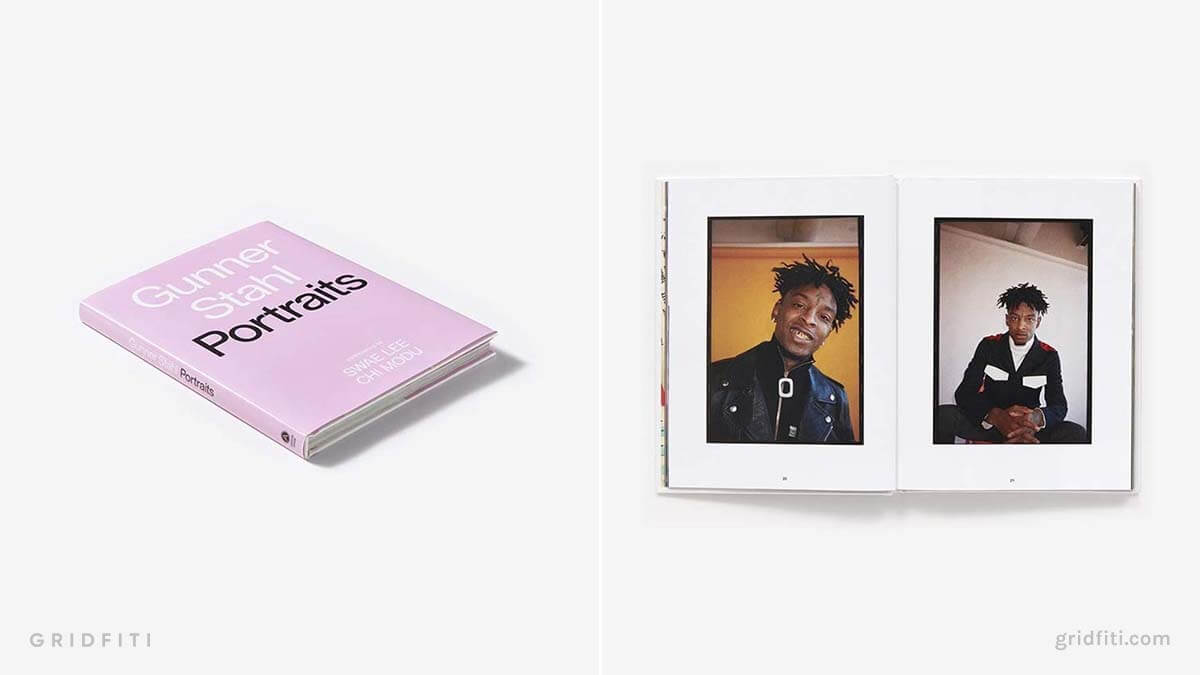 Which one of Gunner's cameras is your favorite? Do you shoot with any of these? Let us know in the comments below!
Gridfiti is supported by its audience – when you buy something using the retail links in our posts, we may earn a small commission at no additional cost to you. Read more about our affiliate disclaimer.