Point-and-shoot film cameras are the common gateway into the world of analog photography. Thanks to their ease of use, compact form, and affordability – anyone can get access to shooting film.
One point-and-shoot that comes to mind is the Yashica T4 (also known as the Kyocera Slim T in North America). Often referred to as a runner-up and go-to Contax T2 alternative, the Yashica T4 has consequently seen steep increases in hype and price in recent times.
We totally get why anyone would want their hands on one – but what about those who don't want to break the bank to foray into the world of film? Well, we've got you covered. Check out our list of Yashica T4 alternatives.
Want to know more about film photography? Join our mailing list!
Why is the Yashica T4 so expensive?
Simply put, many film cameras just aren't being made anymore. With every passing year, and with the supply of 35mm point-and-shoots deteriorating, the sheer scarcity of these cameras is leading to a sky-high increase in demand, and ultimately, price.
Beyond that, the Yashica T4 is just a damn good camera. Its quick and accurate auto-focus combined with its metering, built-in flash, and 35mm f/3.5 Carl Zeiss lens makes it a quality point-and shoot. With all these great qualities aside, its used price of $350-400 (and often more) is shaping up to be out of reach for many beginners, so we'll point you towards a few worthy alternatives of the T4.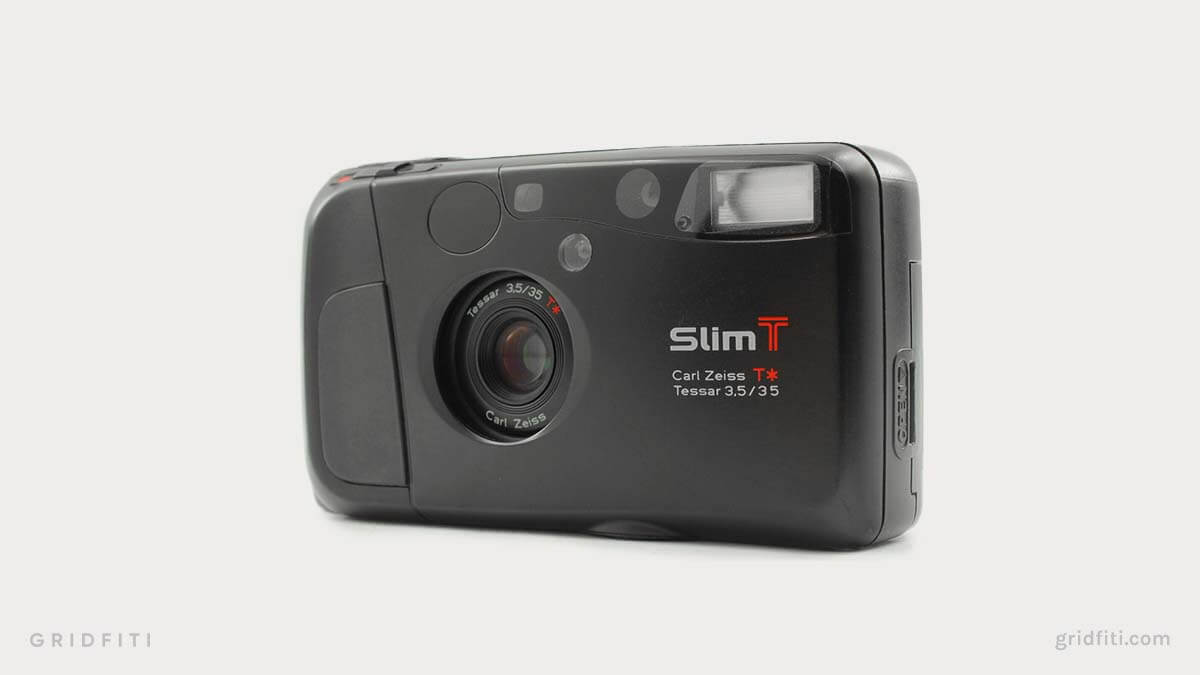 Olympus Mju
Price Range: $150-$250
The beloved Olympus Mju has become a go-to point-and-shoot for all photographers – from beginners to pros. It's an all-encompassing camera with a compact build and more accessible price tag tan the T2.
Its 35mm f/3.5 lens captures everyday life, and hides away behind a protective sliding door when not in use. The Mju has one of the best autofocus systems for an affordable point-and-shoot, with the lens being able to focus on subjects as close as 0.3 meters!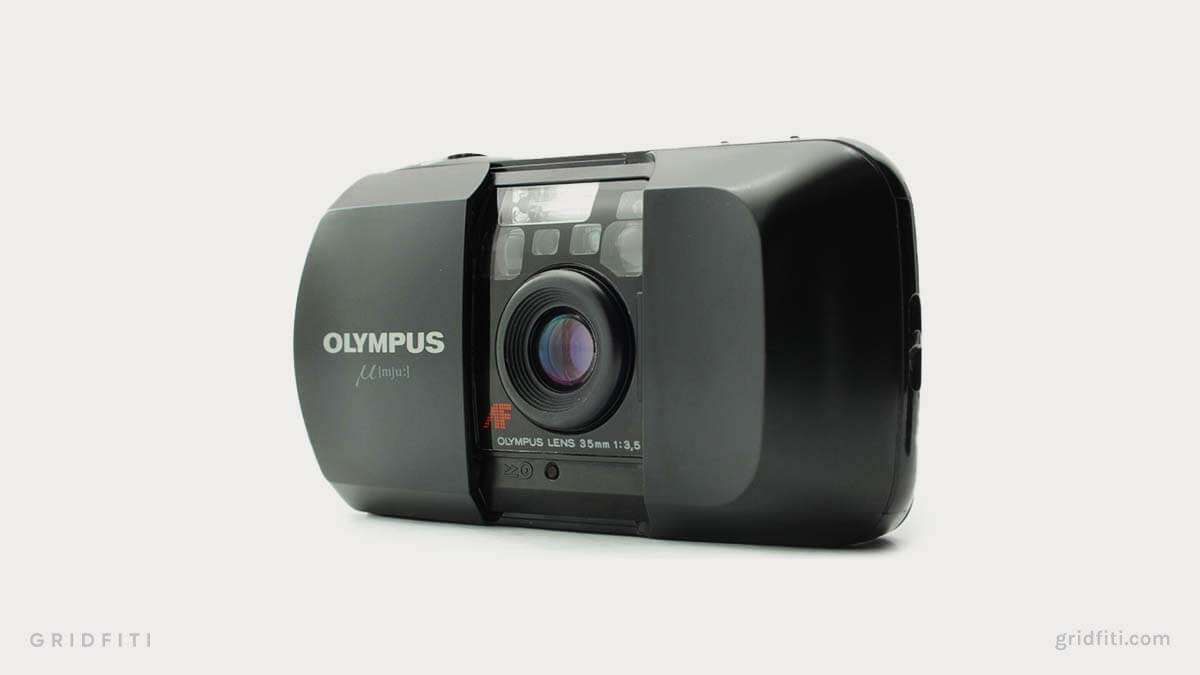 Nikon L35AF
Price Range: $150-$250
Born in the 80s, and a bulkier plastic option to Nikon's more premium metal-built cameras, the L35AF is a great Yashica T4 alternative. Equipped with a 35mm f/2.8 lens that makes for an ideal multi-purpose focal length with a wide aperture, the L35AF can perform in all settings.
Its built-in flash pops out from the body to limit unwanted flash bounce in the image and red eye. Its distance scale is a nifty way of showing focus – half press the shutter and the viewfinder will show you if the lens is focusing on your subject from a closeup to mid range to infinity with a landscape.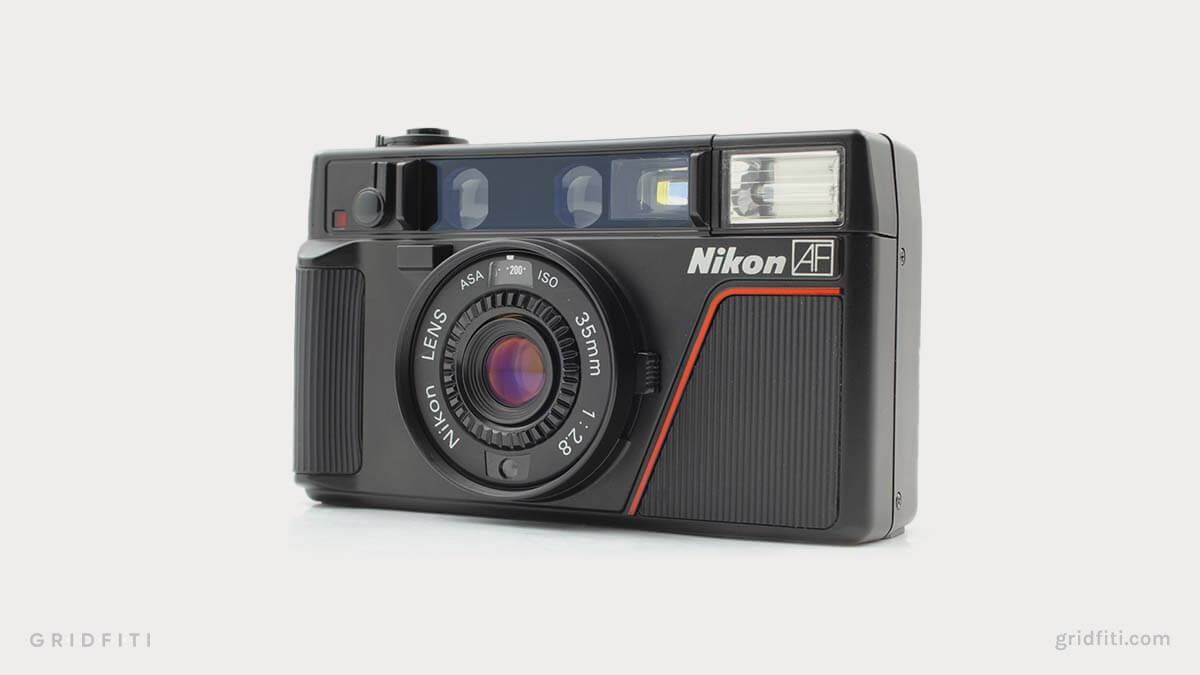 Konica Big Mini F
Price Range: $200-$350
The Konica Big Mini F comes as one of the more sleek and simple 35mm point-and-shoot options. Its 35mm f/2.8 lens will get the job done, with the caveat of some visible vignetting at lower apertures. The camera is simple to maneuver with its minimal buttons, and it can even imprint a date stamp in your photos for that classic vintage feel.
Get the Minolta Big Mini F on eBay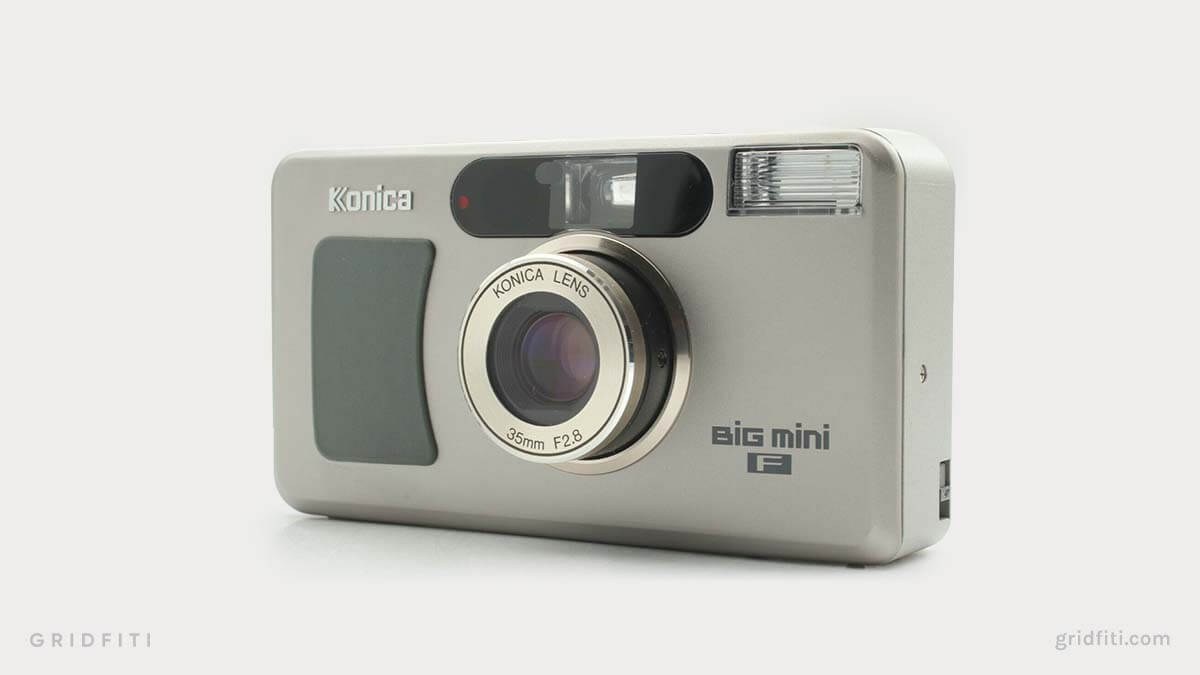 Canon Autoboy Mini T
Price Range: $50-$150
Coming in at the most affordable end of the list, starting at $50, the Canon Autoboy Mini T (also known as the Sure Shot Telemax) combines it all at a low cost.
Unlike some of the other picks on this list, this point-and-shoot sports a versatile zoom lens – with focal lengths ranging from 38mm to 70mm. The camera almost never misses focus, and the viewfinder will indicate when your subject is properly focused. You can also set its flash to on, off, or automatic with red eye reduction. At this price point, there's not much more to be said!
Get the Canon Autoboy Mini T on eBay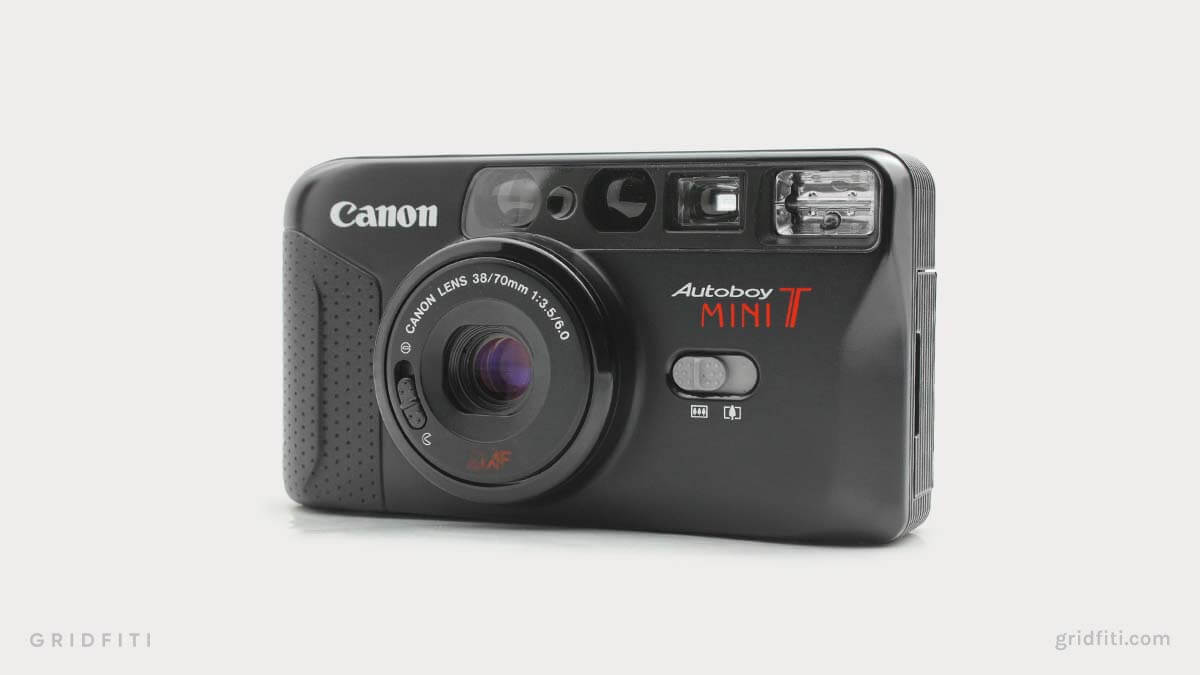 Which one of these Yashica T4 alternatives are you looking to get? Are there any we're missing? Let us know in the comments below!
Gridfiti is supported by its audience – when you buy something using the retail links in our posts, we may earn a small commission at no additional cost to you. Read more about our affiliate disclaimer.