Traveling and photography go together like salt and pepper, but that doesn't mean it comes without roadblocks. The obstacles are especially amplified if you're traveling as a film photographer, with all that precious cellulose at risk of being damaged due to airport security X-ray scanners.
Airport security scanners are known to emit radiation through to your film that may cause fogging. Luckily, most modern airport security checkpoints are known to not cause damage to your film – but this tends to vary depending on which airport you are traveling through, the age of their equipment, and leniency of the airport staff.
If you're still left unsure about traveling with your precious film, you've come to the right place. We've put together a guide of solutions and alternative options to help store your film and mitigate your film from being damaged from airport security scanning.
Want more film photography tips? Join our mailing list!
Flying with Film: Can You Bring Film on a Plane?
Yes, you certainly can! Long before digital cameras, travelers hauled their cameras and film rolls through airports and onto planes all the time. Film is not prohibited on planes, and airport scanners of the past didn't cause as much damage as today's.
How to Travel With Film
Concerns with traveling with film stem from undeveloped film being passed through modern airport security scanners. Here are our best tips to avoid damage to your film rolls. Remember, there's always an inherent risk when traveling with film, especially when scanned – as factors like airport scanning strength and security tolerances vary from country to country.
Avoid Checked Baggage for Film
Firstly, we advise strongly against ever storing your film in your checked luggage – scans are done multiple times throughout transport, and the scanners used are much stronger, known to cause damage to undeveloped film rolls.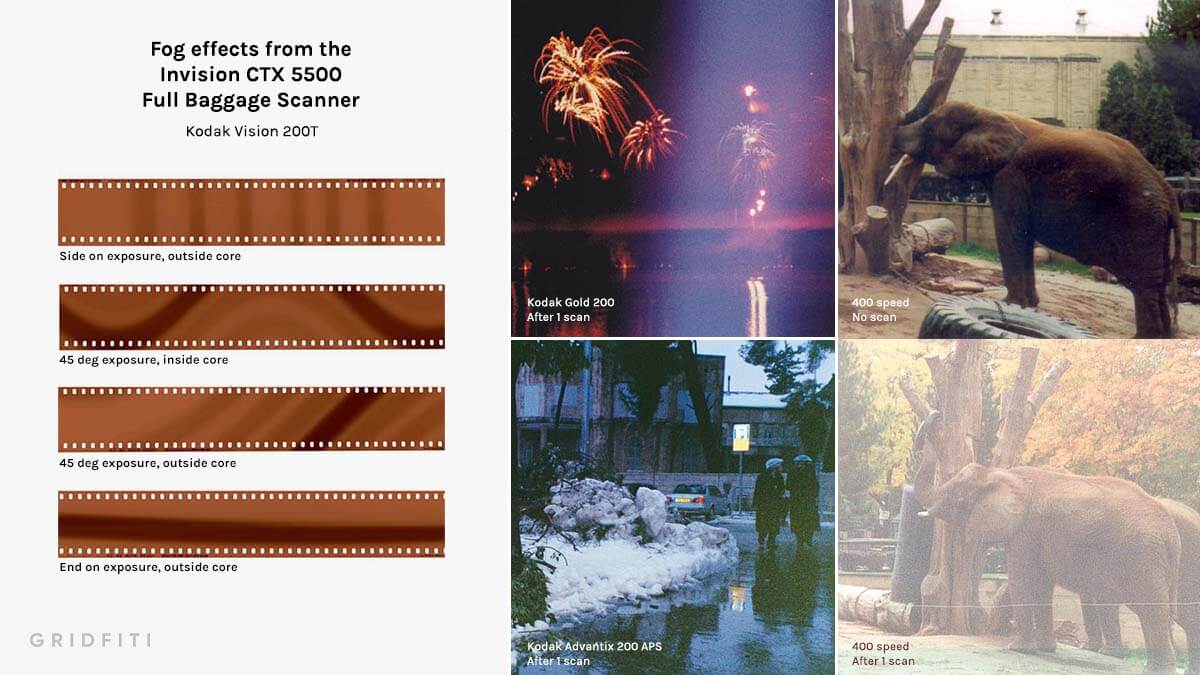 Sample images via Kodak
Carry-On Baggage
Now, let's talk about transporting undeveloped film in your carry-on bags through airport security. This varies from airport to airport, but in the United States, the TSA states that their scanners don't harm any film that is under 800 ISO.
35mm and 120 film that are 800 ISO or higher may be more at risk of scanning damage, whereas stocks under 800 ISO should pass through most scanners unscathed.
Damage or no damage – we're here to tell you how to best avoid scanning altogether with some alternative options to avoid even having to take film through security.
Anything under 800 ISO should be OK, but may start fogging after multiple scans
800 ISO film and up is sensitive and may pick up fogging within one security scan
Rule of thumb: the less security scanning you can achieve, the better – but not all security staff will provide the option for hand checks. Ultimately, the goal is to bring the number of times your film is scanned down to zero, or as close to it as you can get.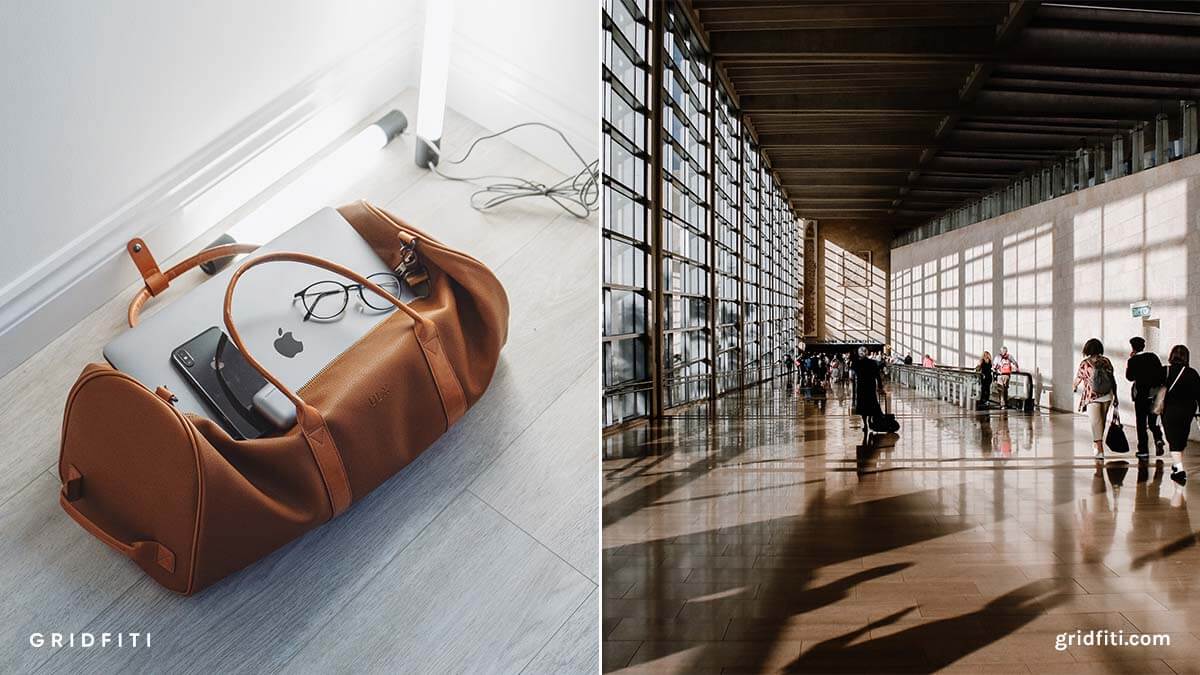 What to Do at Airport Security
The name of the game when bringing film through security is to be as convenient and polite as possible.
Take all of your film rolls out of their canisters and bags, and store them into a transparent, easy-to-open bag (Ziploc bags work great). Put your transparent bag in a quick, easy-to-access pocket or compartment on your carry-on luggage.
Once you get to the security, confidently and politely ask the staff if you could have the film hand checked.
Since you've shown consideration by preparing and asking politely, chances are, security staff will do the hand check for you, since you've helped them expedite the process!
If you're traveling with film and plan on requesting a hand check, we recommend arriving at the airport a bit earlier to give yourself plenty of time at security – and spare yourself of any added travel stress.
If you're traveling internationally and think getting a hand check could be a long shot, you can always pick up a durable filmguard bag to pack your film and help mitigate risk of fogging when scanned. These bags are a great alternative to hefty (and pricey) lead-lined bags for the same purpose. Note: these bags might lead to further checks, so again — they're only recommended if you know you won't be able to get a hand check otherwise.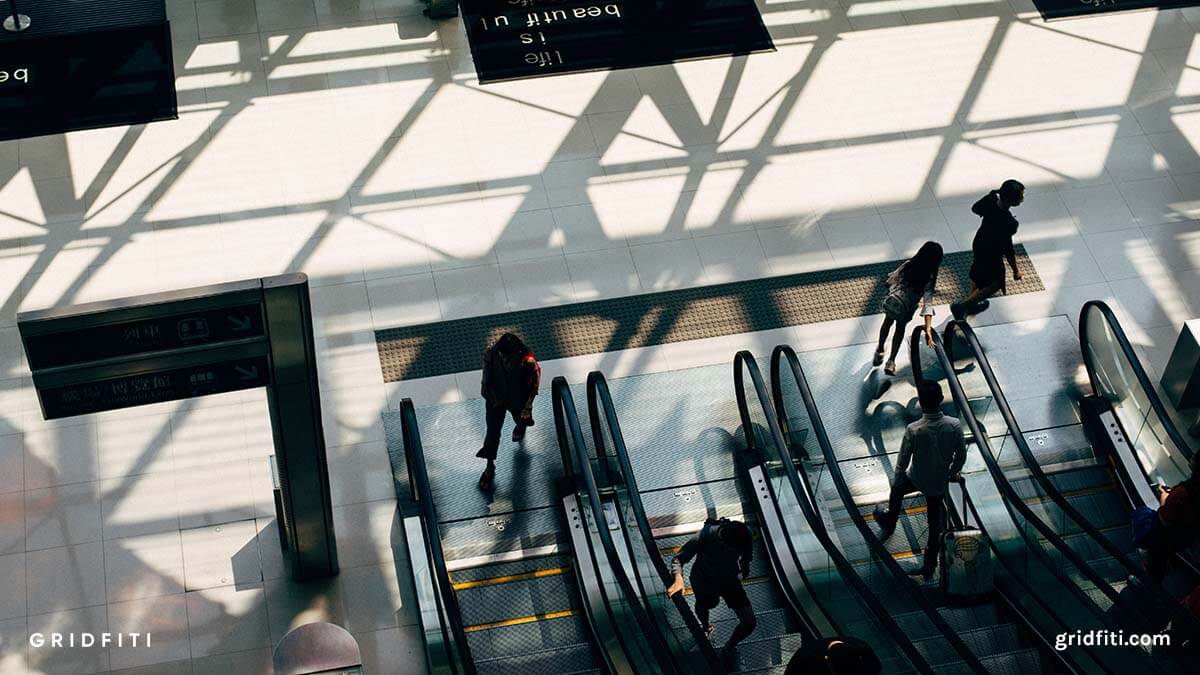 Can You Bring a Polaroid Camera on a Plane?
While this isn't specifically film, but a film camera, you may be wondering if you can travel with a Polaroid camera. Yes, you can! When it comes to Polaroid film, the same science as undeveloped 35mm and 120mm film applies here.
Polaroid film below ISO 800 should be fine, but anything exceeding 800 is likely to get damaged in airport scanning. We suggest the same approach here – store your undeveloped Polaroid film in a clear bag, and ask politely to have it hand checked. Developed Polaroid won't be affected by airport scanners.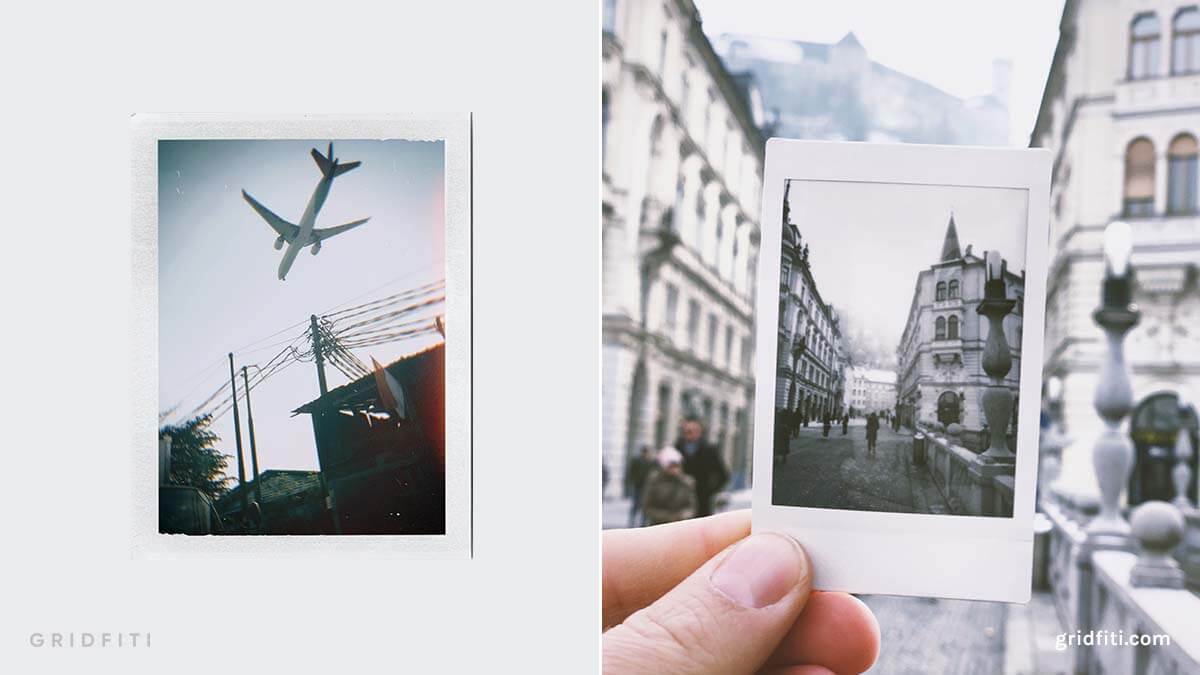 More Film Travel Tips & Alternatives
Buy the Film at Your Destination
If you'd like to avoid the extra step of packing film and asking for a hand check, you can always plan to buy your film at your destination! Check out Yelp, Reddit, or Google Maps for local favorites. The only risk here is the shop not carrying specific film stocks you're seeking, or being sold out. A quick email to the shop to set up a pick-up is always worth a try! This way, you know fresh new film is waiting for you at your destination.
Develop the Film at Your Destination
This is recommended as a last resort (especially if you're on a short trip), but lastly, you can always look into developing your film at your destination.
We suggest researching a reputable developing lab in the city you're traveling to, and if you'd like to avoid the hassle of hand checks at security, have the film developed there.
For this to work, the rolls of film you have must be used up (and can't be stored within your camera) – and the lab's development turnaround would have to line up with your departure date and time.
It might not be the most convenient, but it's an added step in ensuring your film is not damaged from airport scans. Many labs will offer express development services for an extra fee, or if you let them know you're from out of town and are on a tight timeline, they might be willing to further accommodate!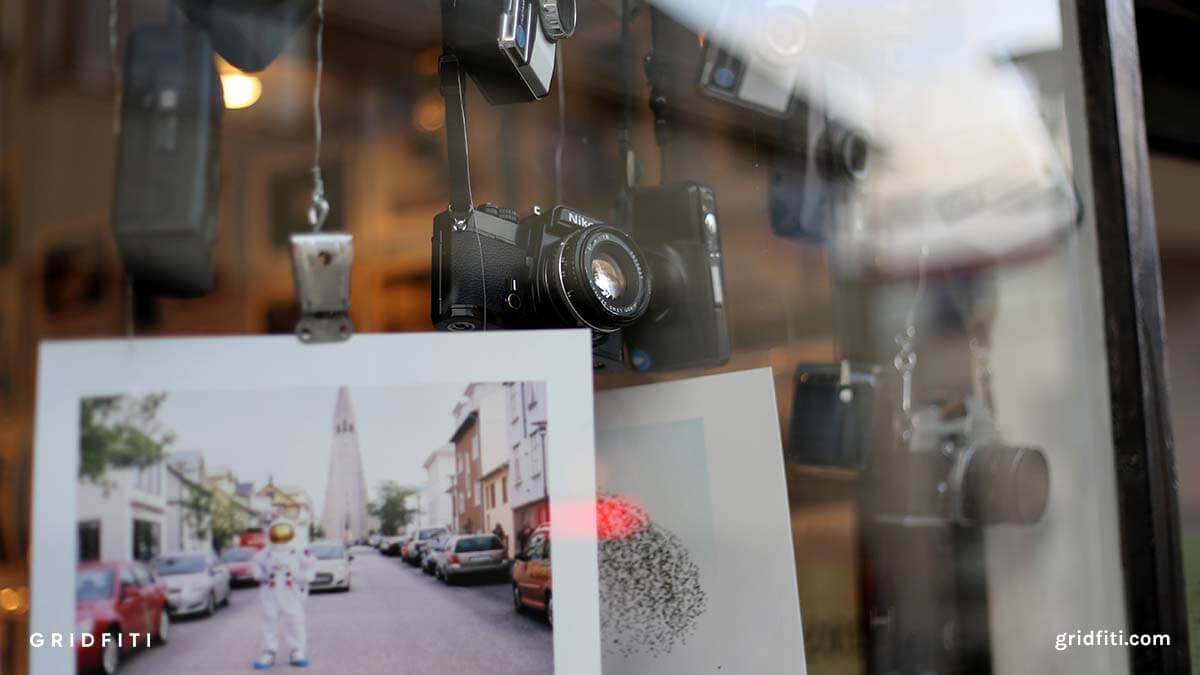 Did any of these tips help? How do you usually pack your film for your travels? Let us know in the comments below!
Gridfiti is supported by its audience – when you buy something using the retail links in our posts, we may earn a small commission at no additional cost to you. We only recommend products we would use ourselves and recommend to our friends and family. Read more about our affiliate disclaimer.