When optimizing your site for search, there are so many factors to consider – from keyword research, to ensuring your analytics are in check, monitoring live pages, tracking plugins, and everything in between.
Notion is one of the best platforms to centralize everything and anything related to your SEO – and some incredible template creators have built robust Notion SEO templates for you to start with a pre-built system. Whether you're starting a new site, or constantly optimizing existing sites, check out our round-up of some of the best Notion SEO templates to grow your organic traffic!
For more, check out our blog post highlighting the best Notion marketing templates!
Want more Notion tips, tricks, and templates? Join our Notion mailing list below and check out our several other Notion guides and round-ups!

Sign up for Notion here! Free for personal use, students, and educators.
All-in-One Notion SEO Growth Kit Template
Where do we start with the SEO Growth Kit? This template is a full blown operating system designed to help you plan your content, streamline your workflow, and ultimately, grow your audience and revenue organically. With a content planner, SEO tools, industry resources, and so much more, level up your SEO game today with this template.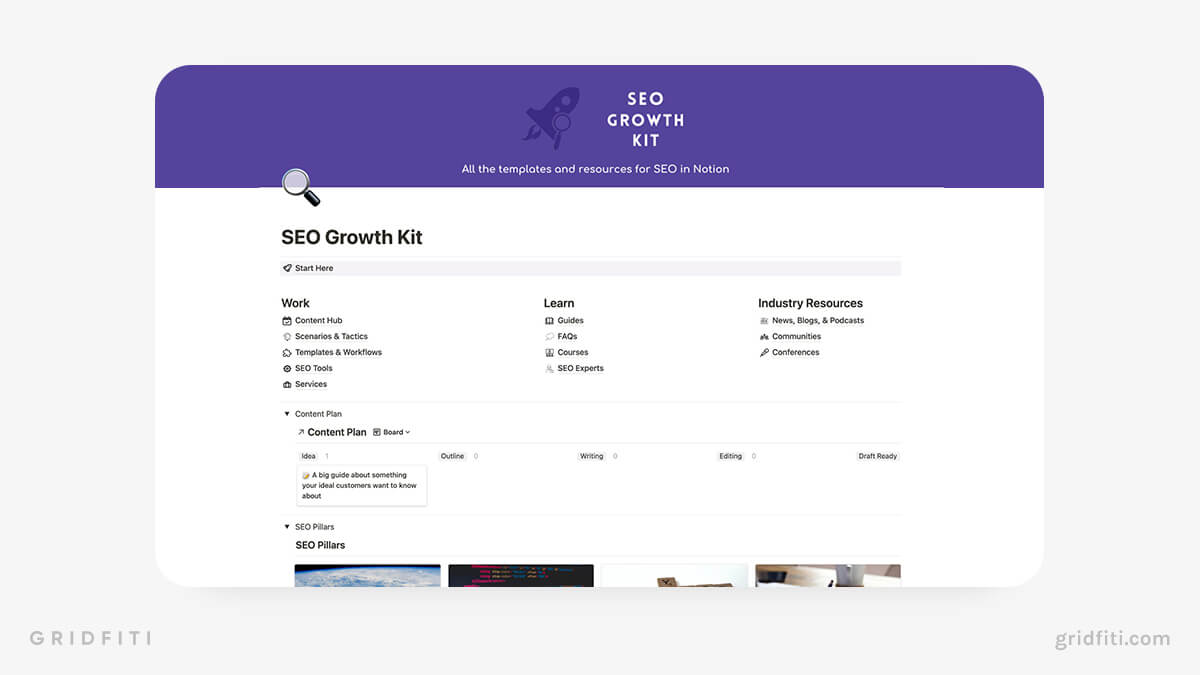 SEO Compass for Notion – for Writers & Bloggers
If you're a writer and are already using Notion as a part of your writing workflow, this is the template for you. The SEO Compass is designed for writers who need guidance, or a 'compass', for optimizing their online content. What makes this template unique is its automatic scores and ratings as you write! See how you're doing and follow best practices with scores based on word counts, 'flesh-reading-ease' (aka how easy your content is to understand), keyword density, and meta title and description length.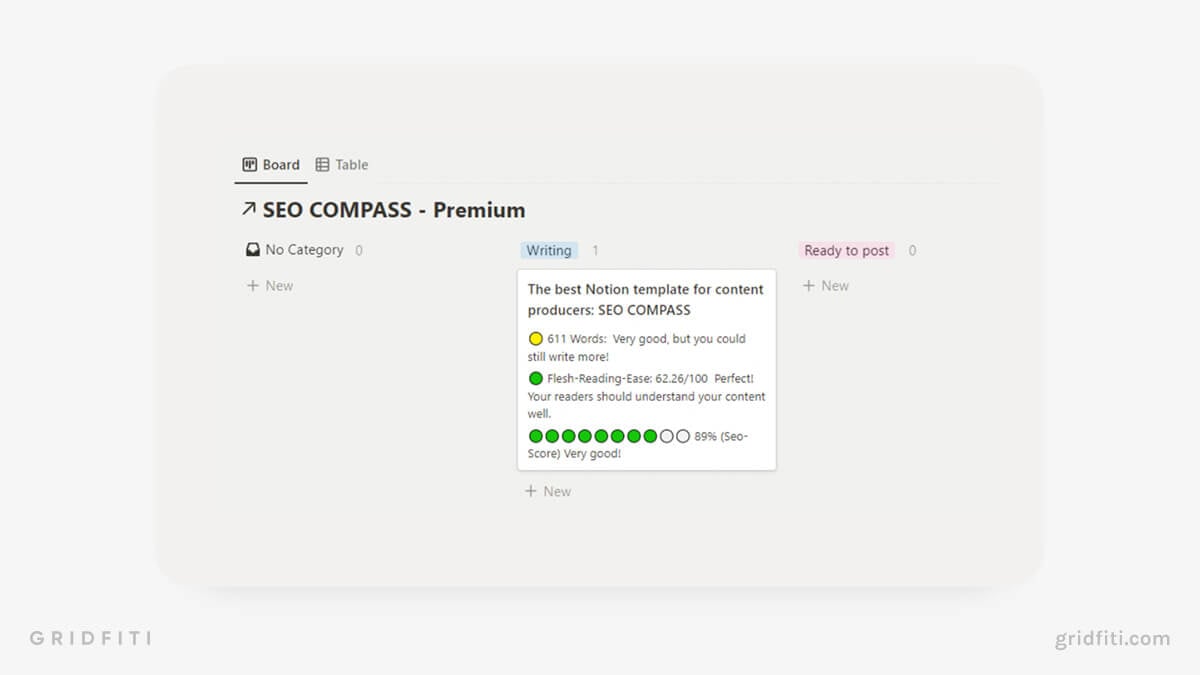 Notion SEO Checklist Template Series
Inspired by Ahrefs, an industry favorite, these SEO checklist templates will ensure you never miss a step when optimizing your site and pages. Follow best practices, improve your keyword research process, ensure all your images are optimized, and have peace of mind knowing that you're doing everything you need to be doing with these checklist templates!
Templates Available Here: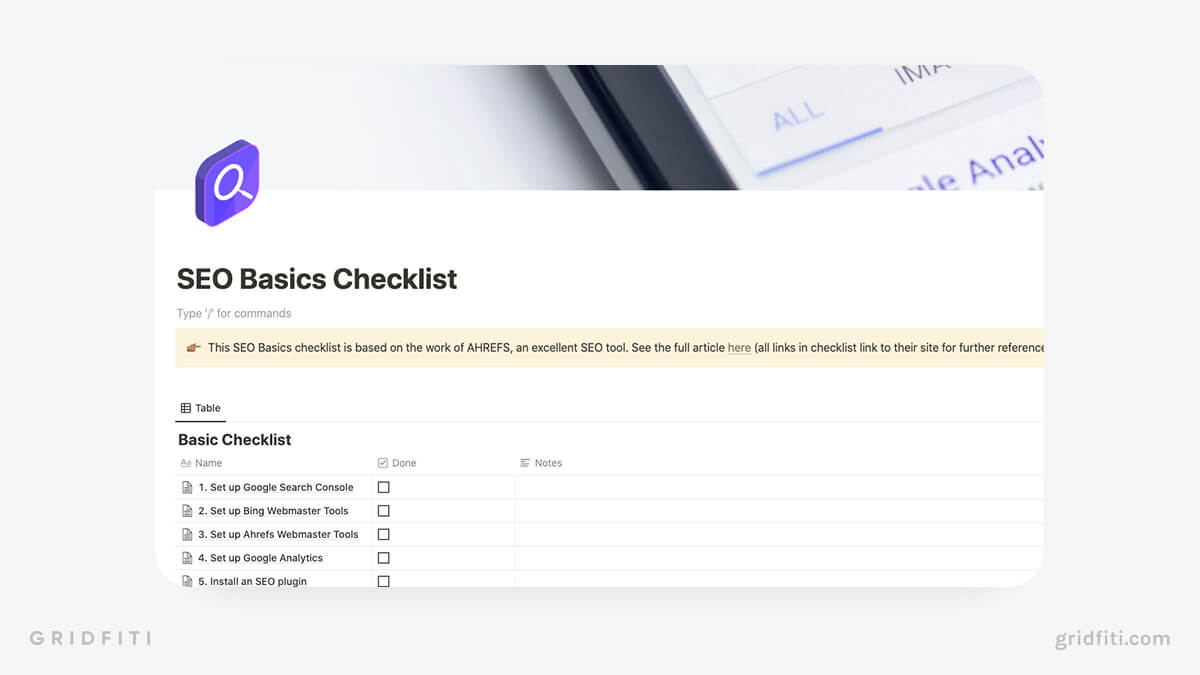 Notion SEO Operating System Template
With over 100 templates included, the SEO Operating System is an all-in-one system to grow your organic traffic. Including an integrated workspace, SEO research hub, outreach tools, SEO resources, site health checklist, guest post database, link building strategies, and more, this template is perfect for both SEO vets and beginners alike looking for a robust Notion system to take optimization to the next level.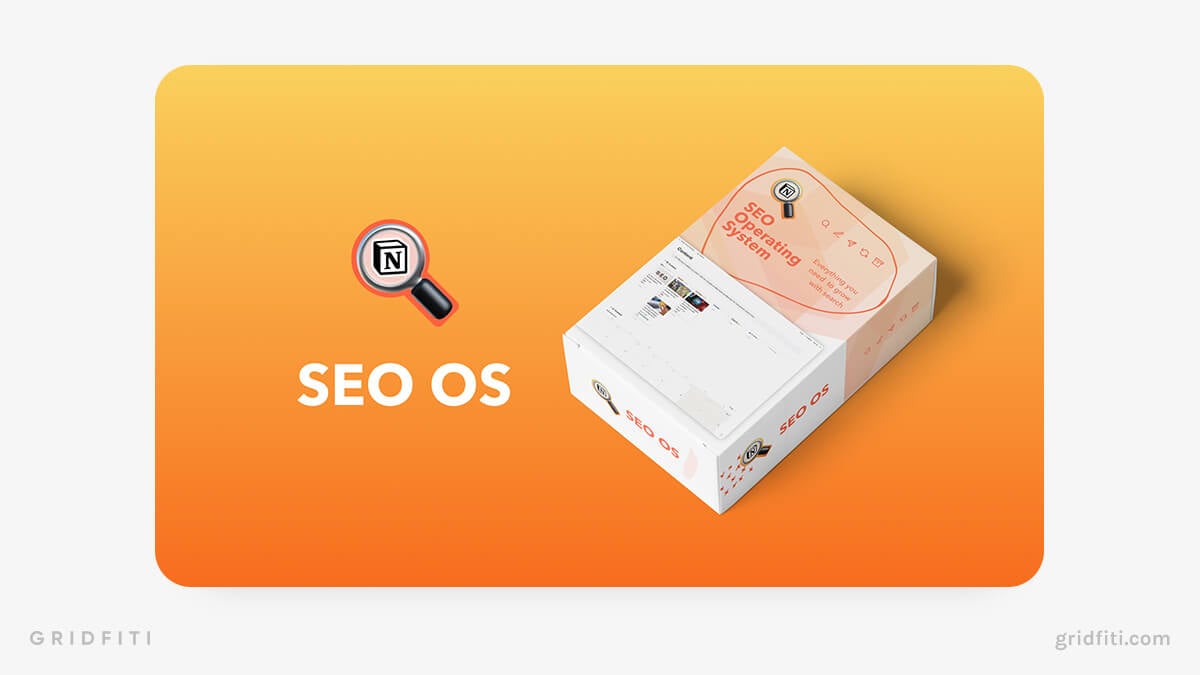 Full Notion SEO Health Checklist – 100 Day Program
Tackle big SEO goals by breaking them up into small daily tasks with this full blown Notion SEO checklist! Designed to be used across 100 days – cover all your bases with on- and off-page SEO, speed and performance, content optimization, and so much more.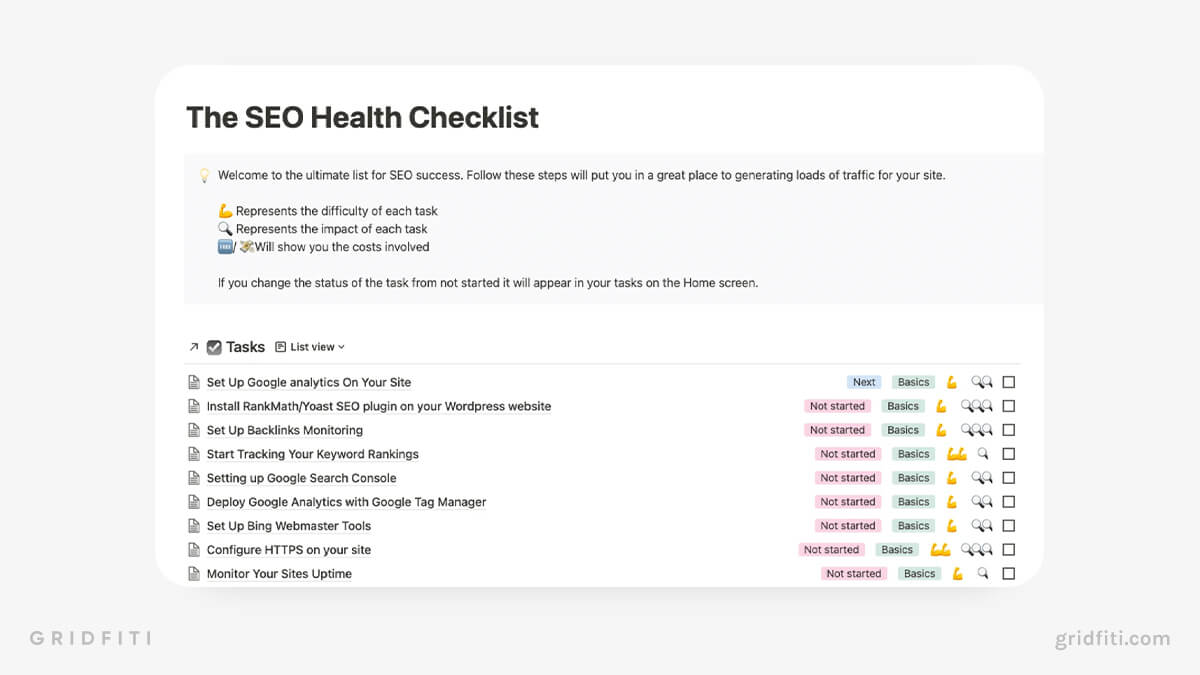 On-Page SEO Checklist Template
Improve your on-page SEO right in Notion with this handy checklist template – follow a pre-publish checklist, ensure you're following best practices, and schedule tasks for you and your team!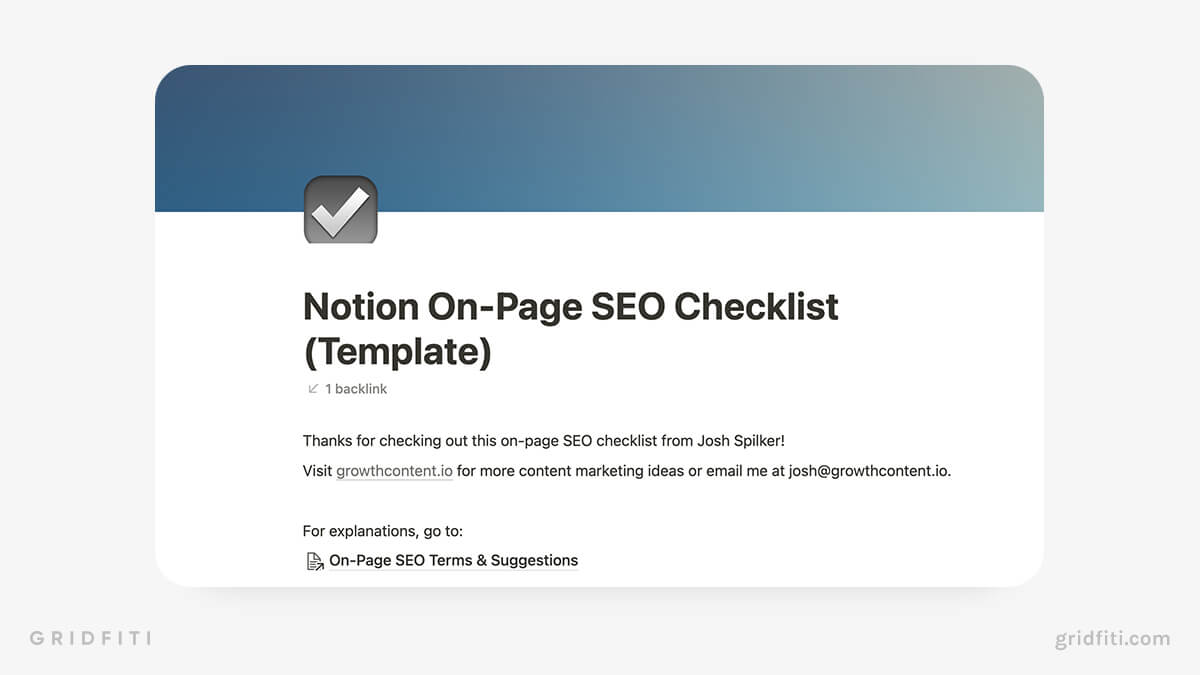 Notion Growth Workspace with SEO Organizer
Manage your entire business with the Notion Growth Workspace! One of the most important parts of organically growing your business online in this day and age is with SEO, and that happens to be 1 of the 8 pillars in this template! With robust keyword tracking and more, make SEO a core part of your growth strategy with this dashboard system.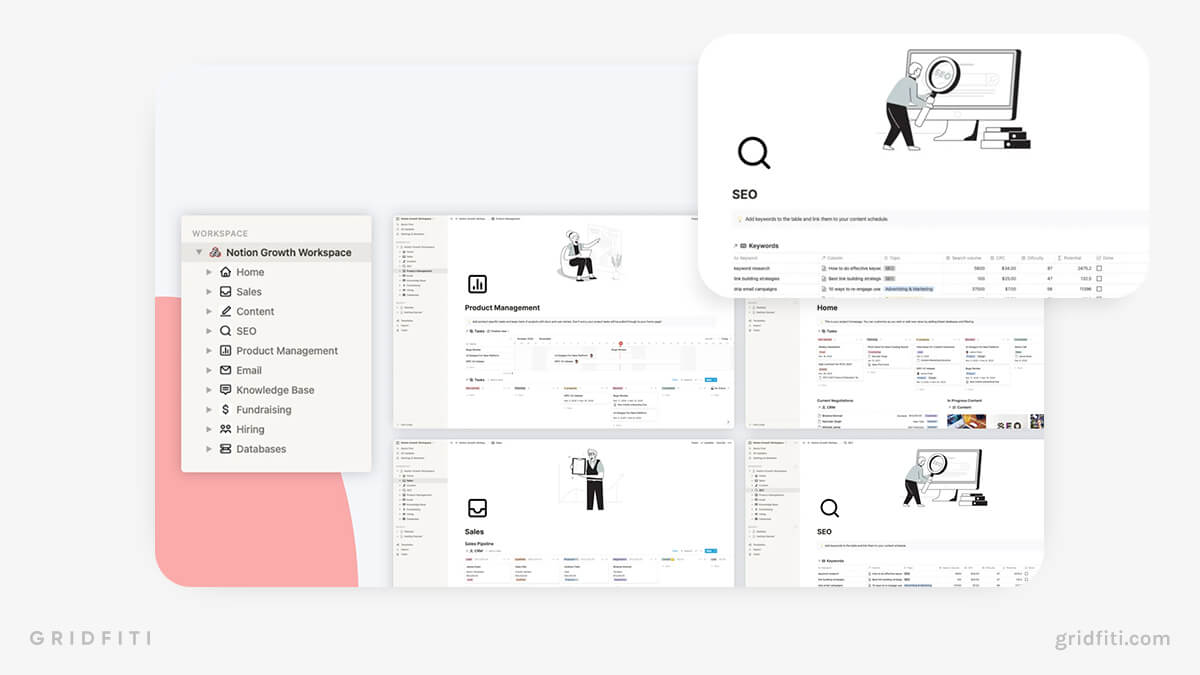 Notion SEO Tracker and Keyword Planner Dashboard
This template is an SEO-forward dashboard designed for small businesses. Optimize your content, perform monthly audits, determine your keyword focuses, brainstorm content ideas, discover free resources, and more all with the SEO Tracker & Keyword Planner!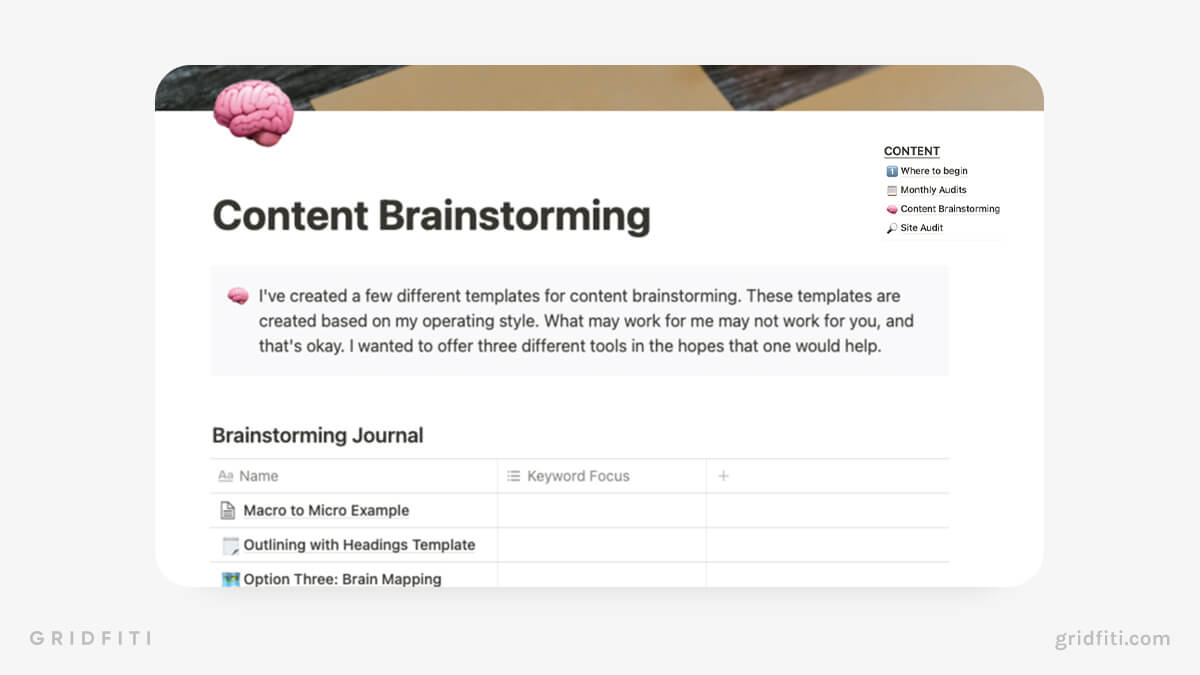 1,000+ Guest Posting Sites Notion Table
Anyone who's trying to grow their domain authority via backlinks knows that reaching out for guest posts is incredibly time consuming. Take less shots in the dark and use this pre-built spreadsheet with over 1,000 sites that accept guest posts, organized by category and domain rating!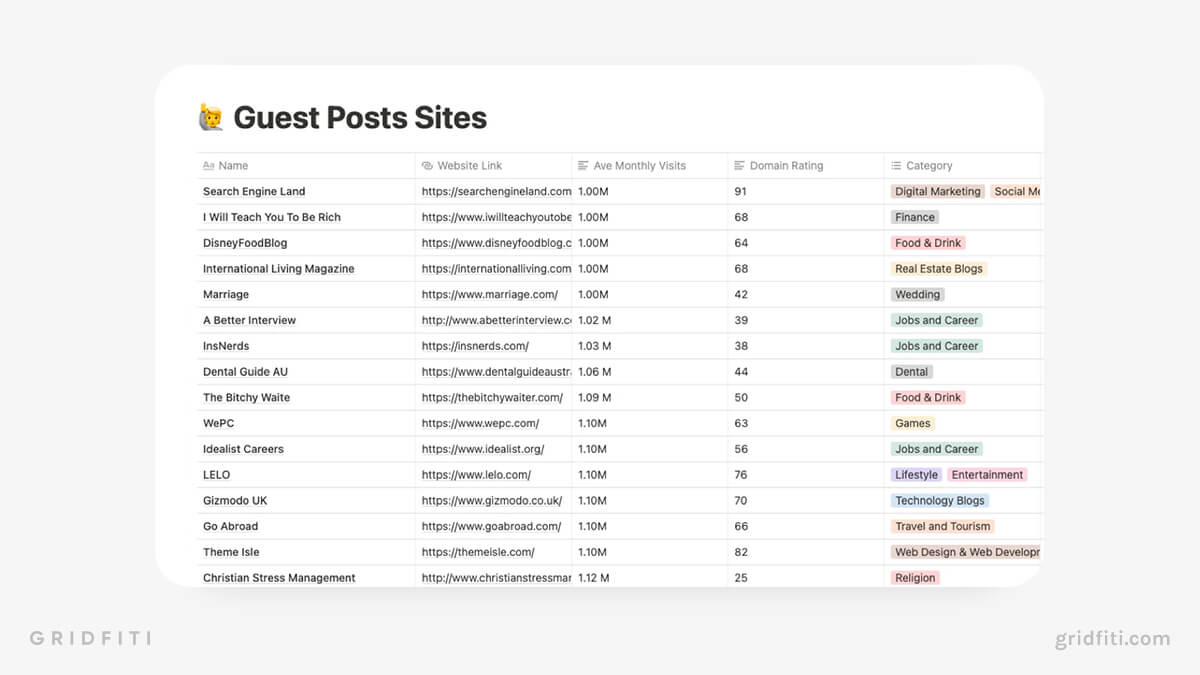 Which Notion SEO template do you see yourself using to optimize your site? Any other templates to recommend? Let us know in the comments below!
Gridfiti is supported by its audience – when you buy something using the retail links in our posts, we may earn a small commission at no additional cost to you. Read more about our affiliate disclaimer.