When it comes to customizing your Mac, what probably comes to mind is wallpapers, app icons, screensavers – but Mac widgets can take your desktop setup to the next level, both functionally and aesthetically. With the click of a button, you can easily access Mac widgets with the click of a button, no matter which window or app you're currently in. Get a glimpse of the weather, time, date, and photos – and even complete the look
If you're looking to take your Mac customization to the next level – check out our curated round-up of the most aesthetic Mac widgets to add to your desktop setup! For more Mac customization tips, don't miss our full guide on how to make your Mac aesthetic.
Want more digital decor inspo and ideas? Check out our other posts on macOS and join our mailing list below.
Aesthetic All-in-One & Photo Mac Widgets
If you're looking for an app that packs several great looking widgets under the hood — these are for you! These widget apps have clocks, photo widgets, weather, calendars, and so much more all in one system. If you're on the hunt for dedicated widgets for different uses, stay tuned for more picks below!
Hologram – Weather, Clock & System Data Widgets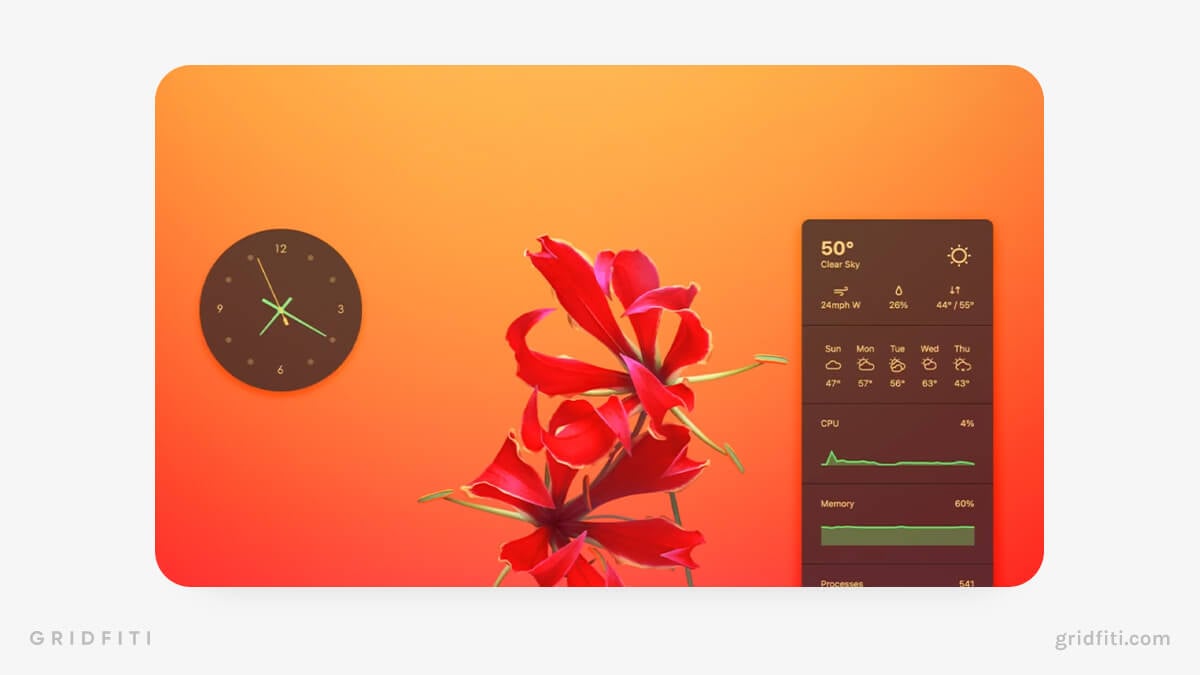 Dash Dot Dash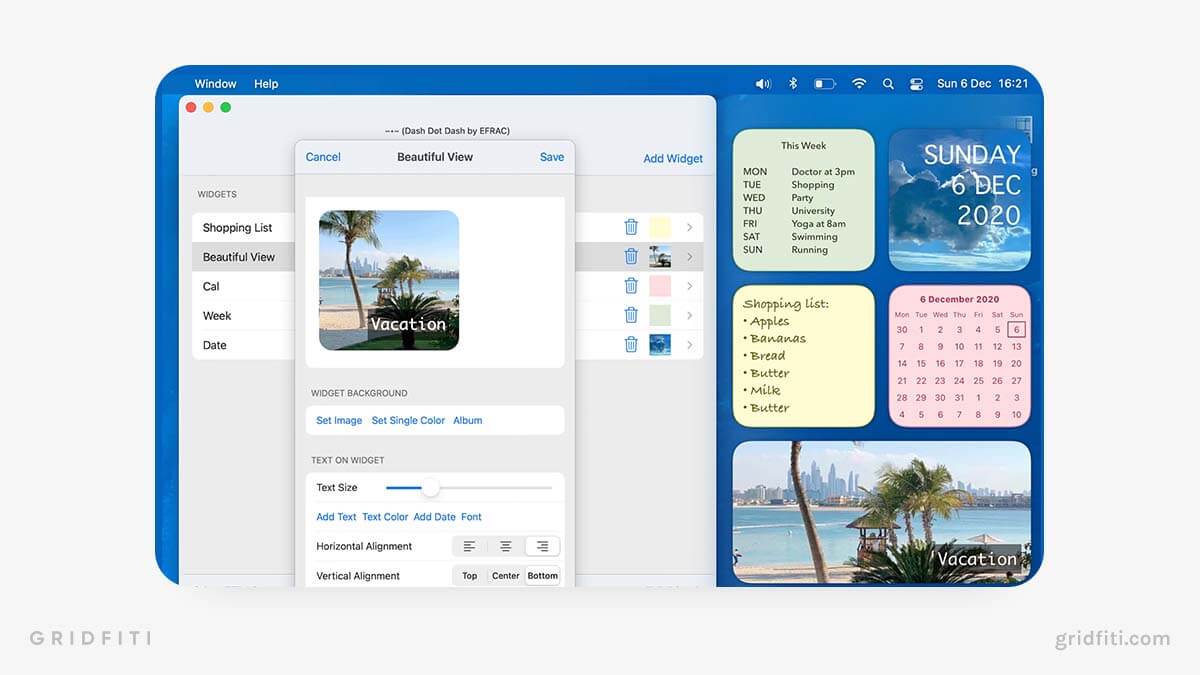 Color Widgets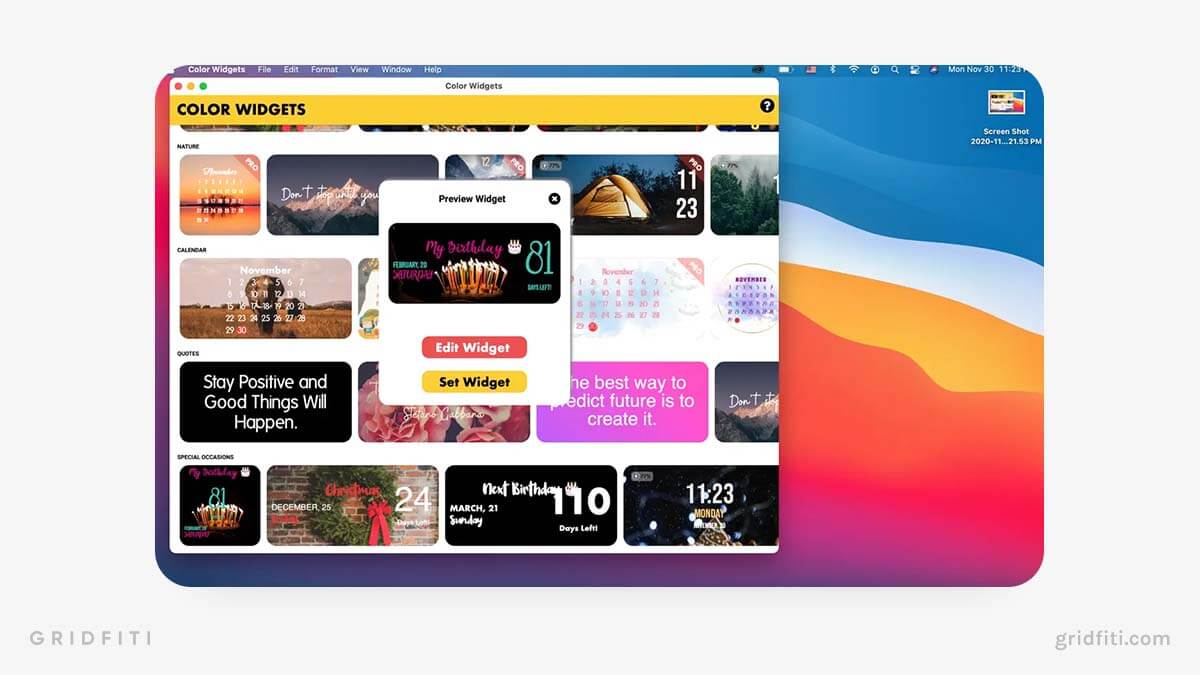 Weather Mac Widgets
No need to open up a dedicated weather app, use one of these weather widgets to check the temperature and forecast all at a glance. Here are some simple and minimal options so your desktop can stay clutter-free!
Big Weather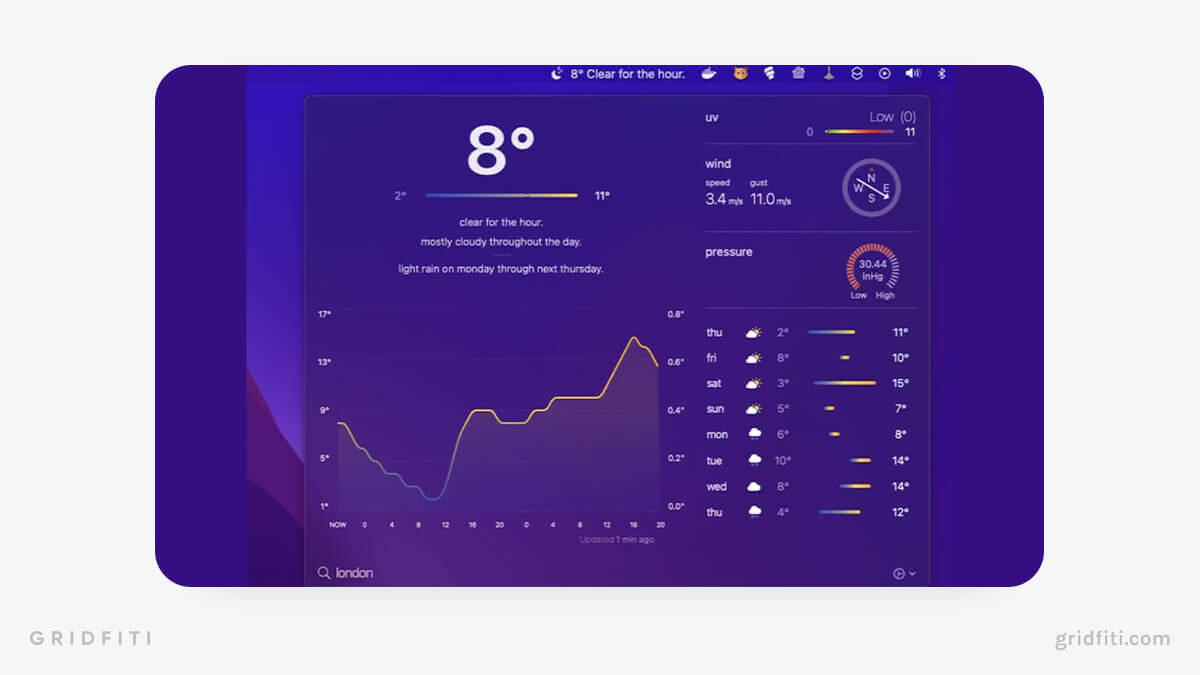 Weather Weather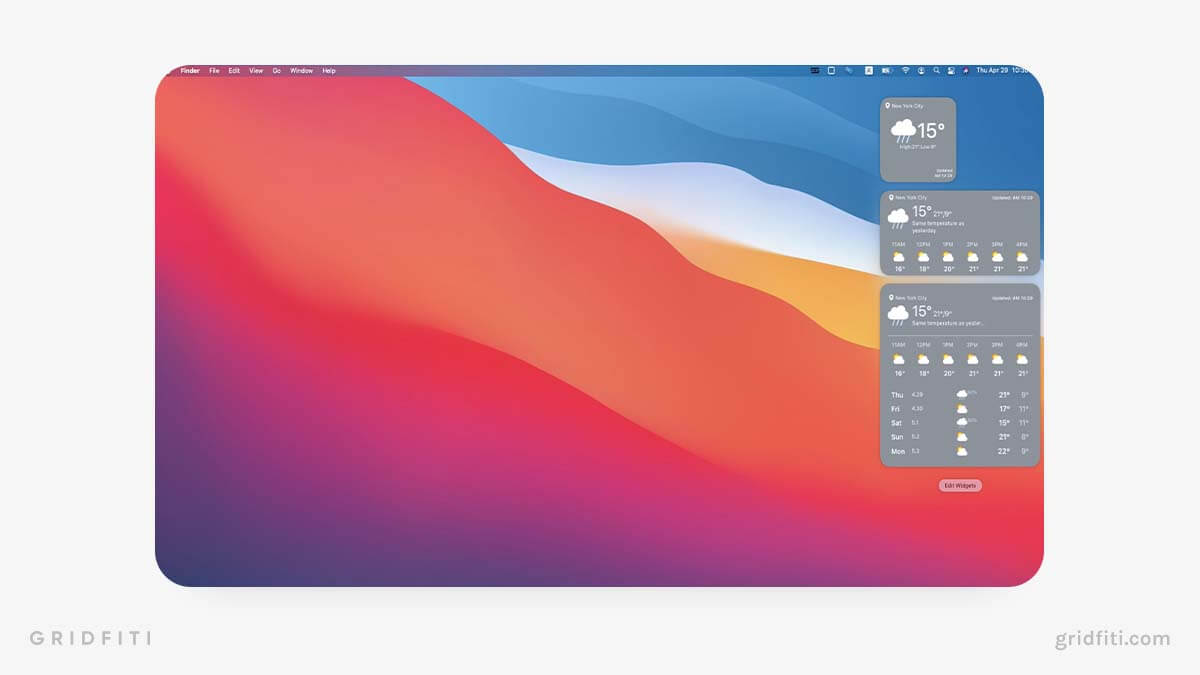 Weather Widget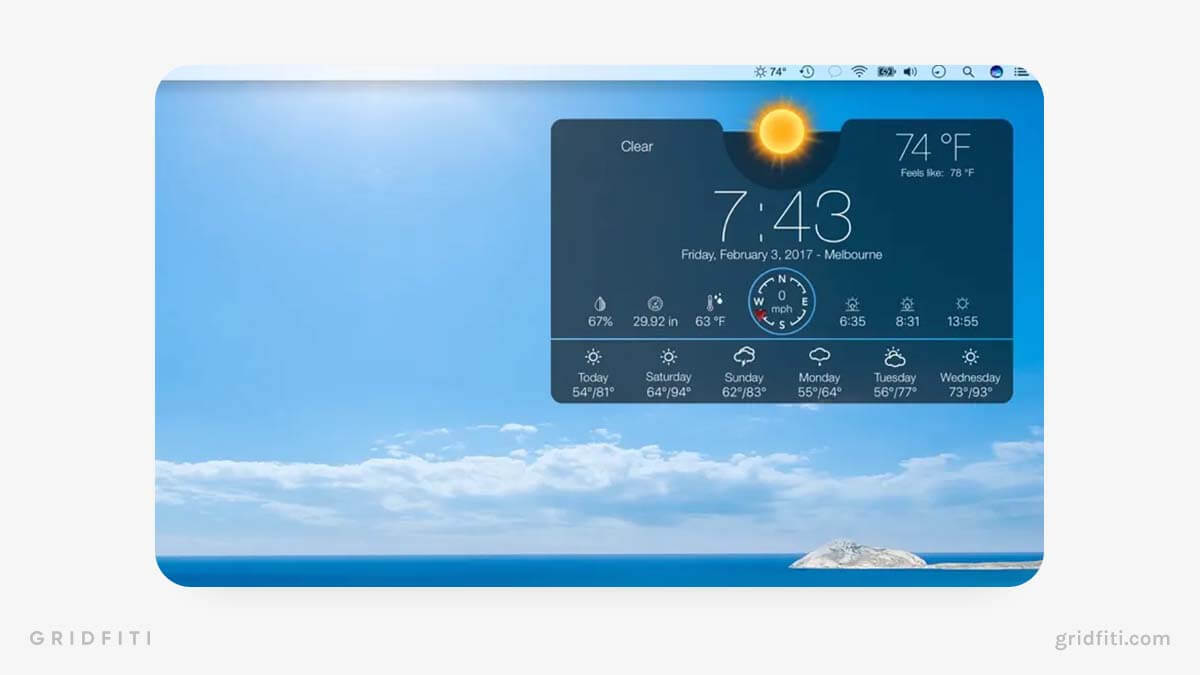 Calendar & Countdown Mac Widgets
Want to track your meetings or important dates? Looking forward to a big event? Keep track of your days with an aesthetic calendar or countdown widget. Not only with the widget look great in your Mac setup, but it'll also serve as a reminder for big occasions – like weddings, birthdays, vacations, and more!
Today – Calendar Events in Menu Bar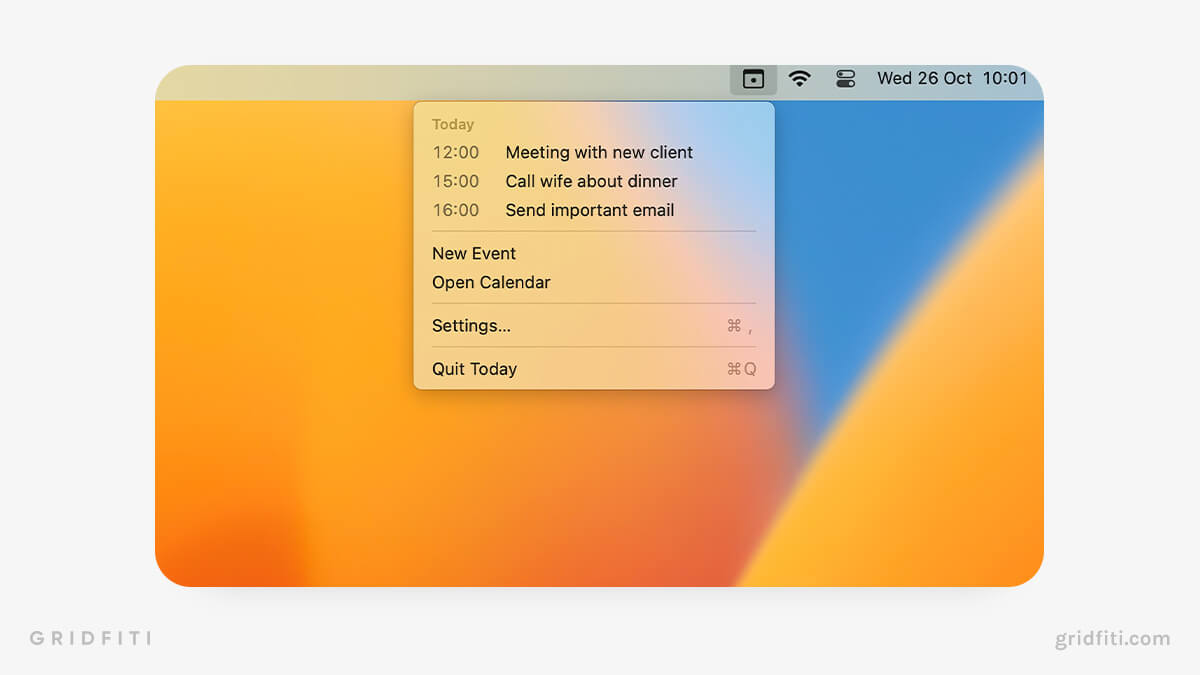 Calendar 366 – Complete Menu Bar Calendar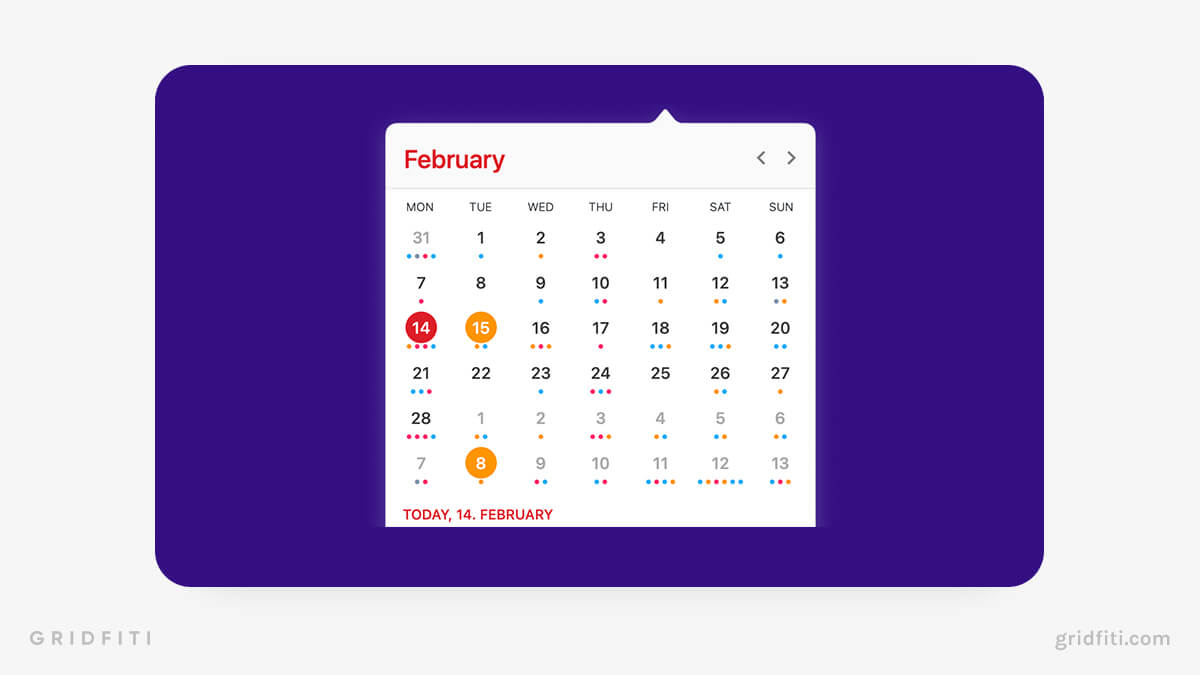 Mini Calendar Widget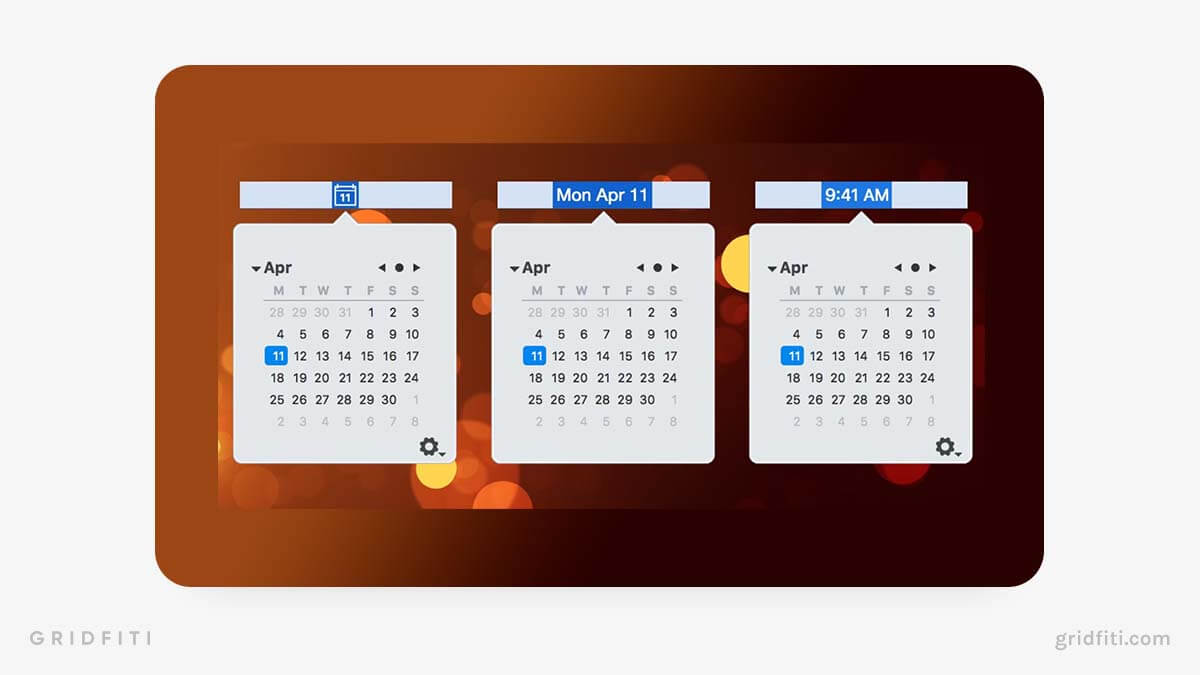 Date by Pixel Widgets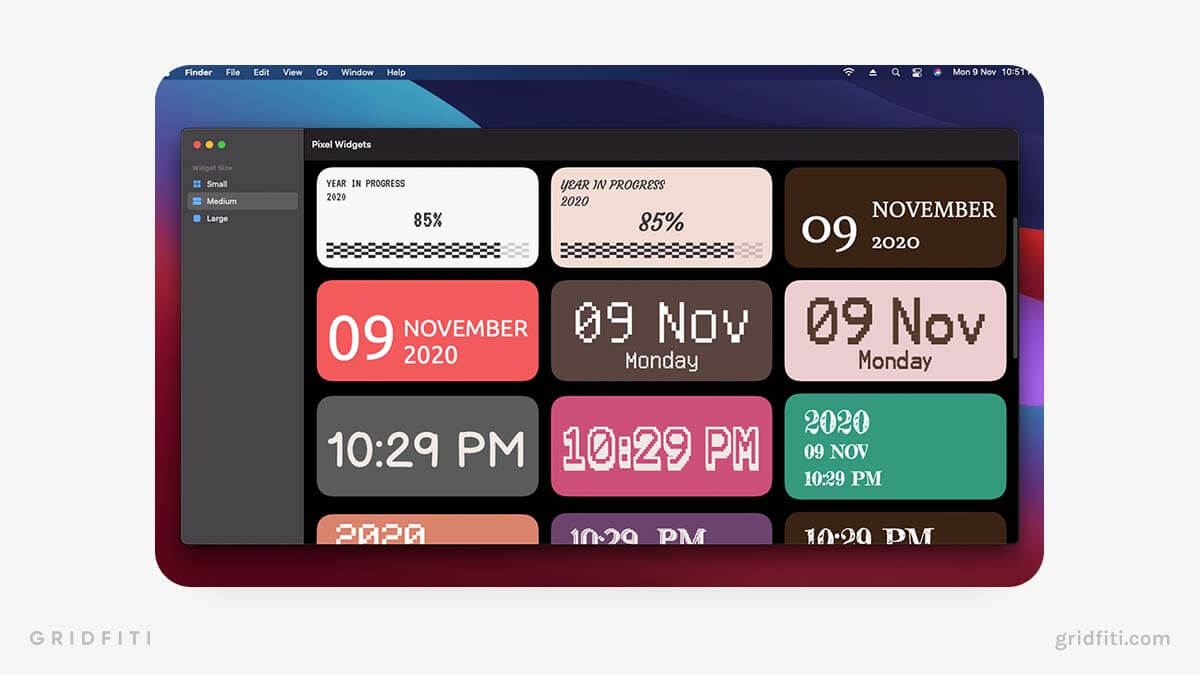 Bears Countdown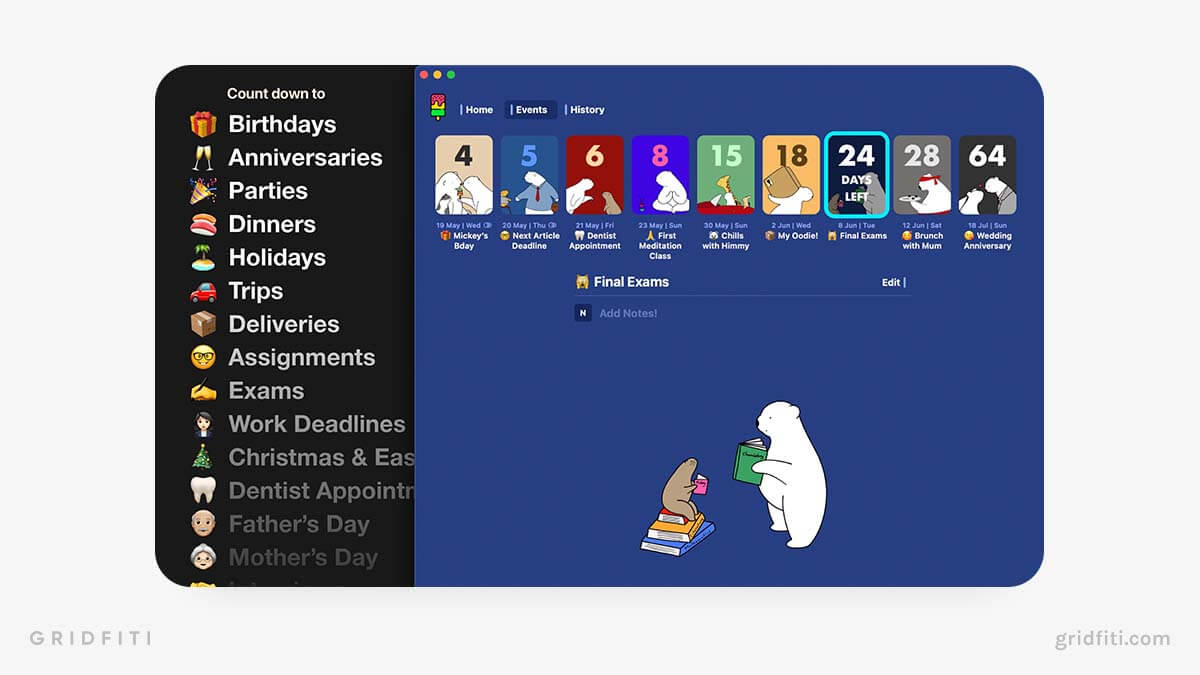 Clock & Timer Mac Widgets
MacOS offers a clock at the top right of your menu bar – but if you're looking for something more prominent with more color and variety, these clock Mac widgets are just what you're looking for!
Flow – Minimalist Pomodoro Timer Widget & Distracting URL Blocker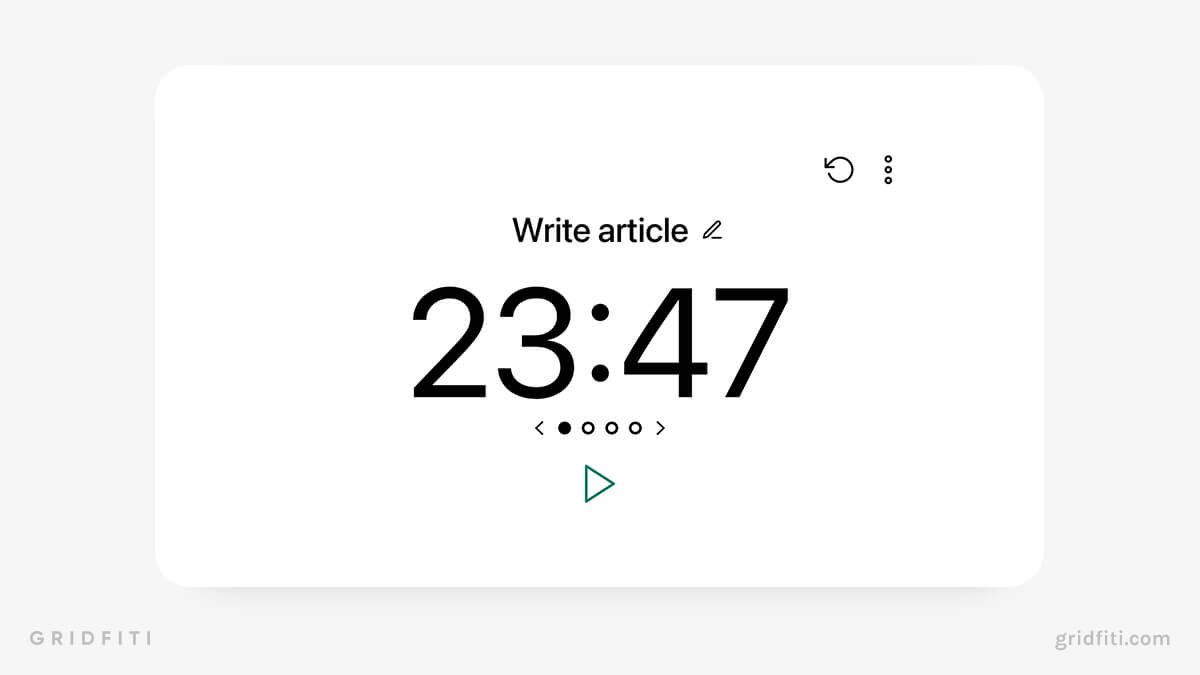 Onigiri – Minimalist Menu Bar Timer Widget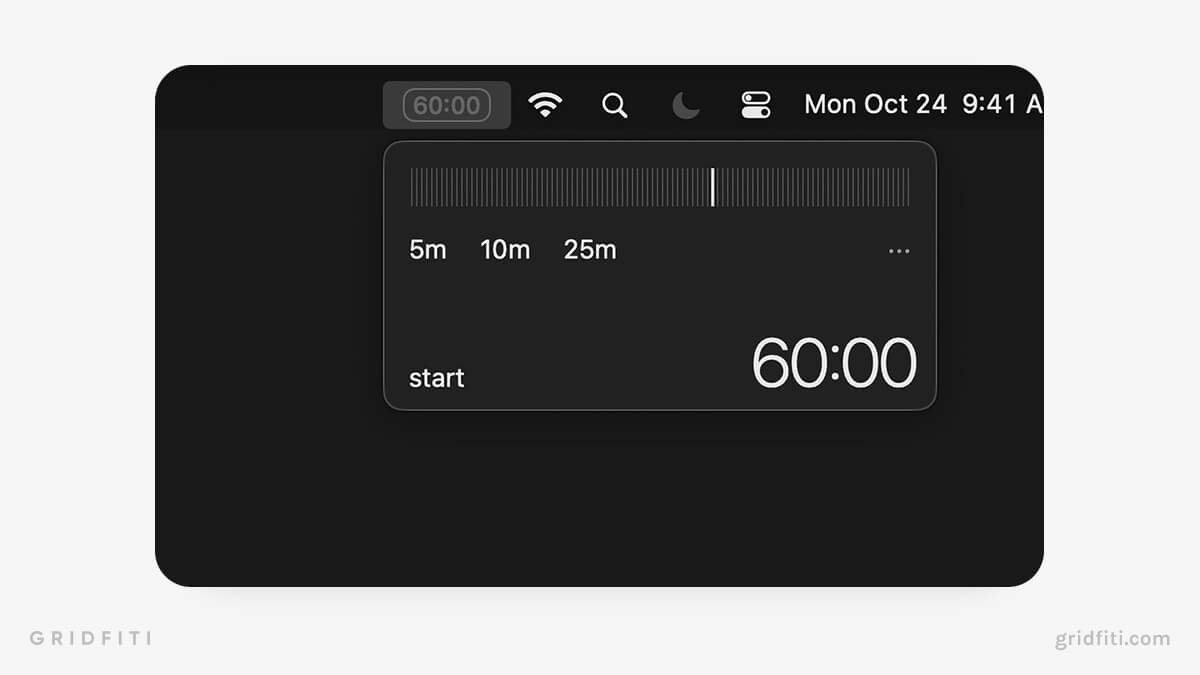 Desktop Flip Clock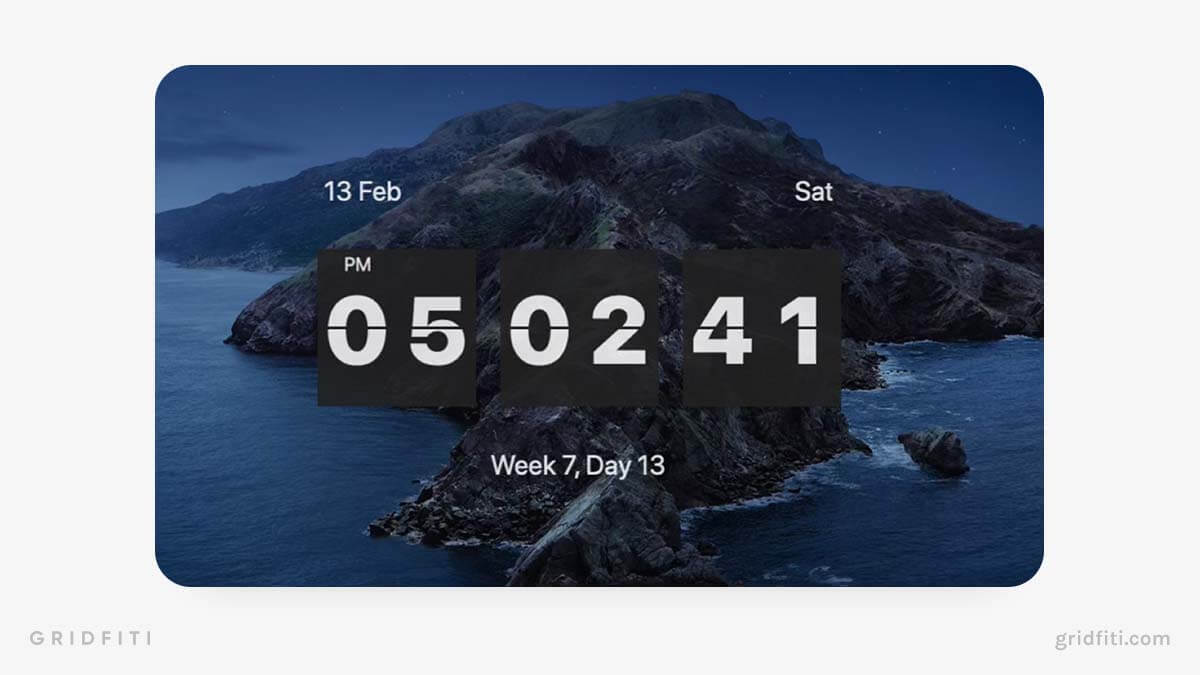 Clock by Color Widgets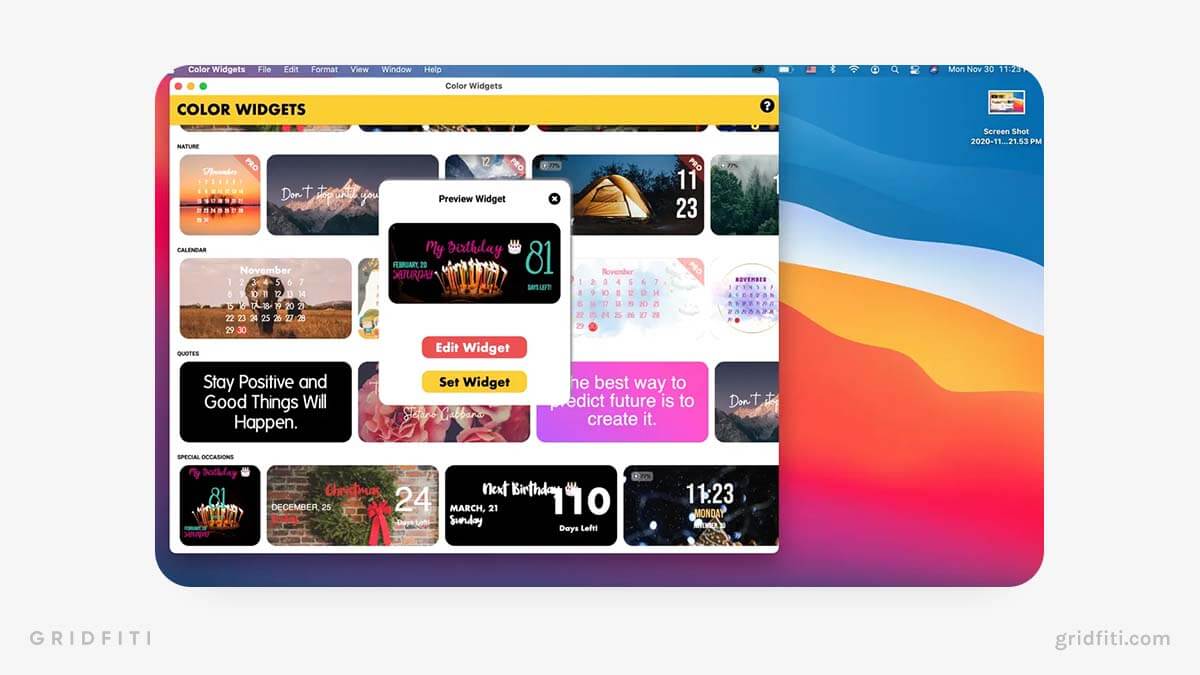 Clock by Pixel Widgets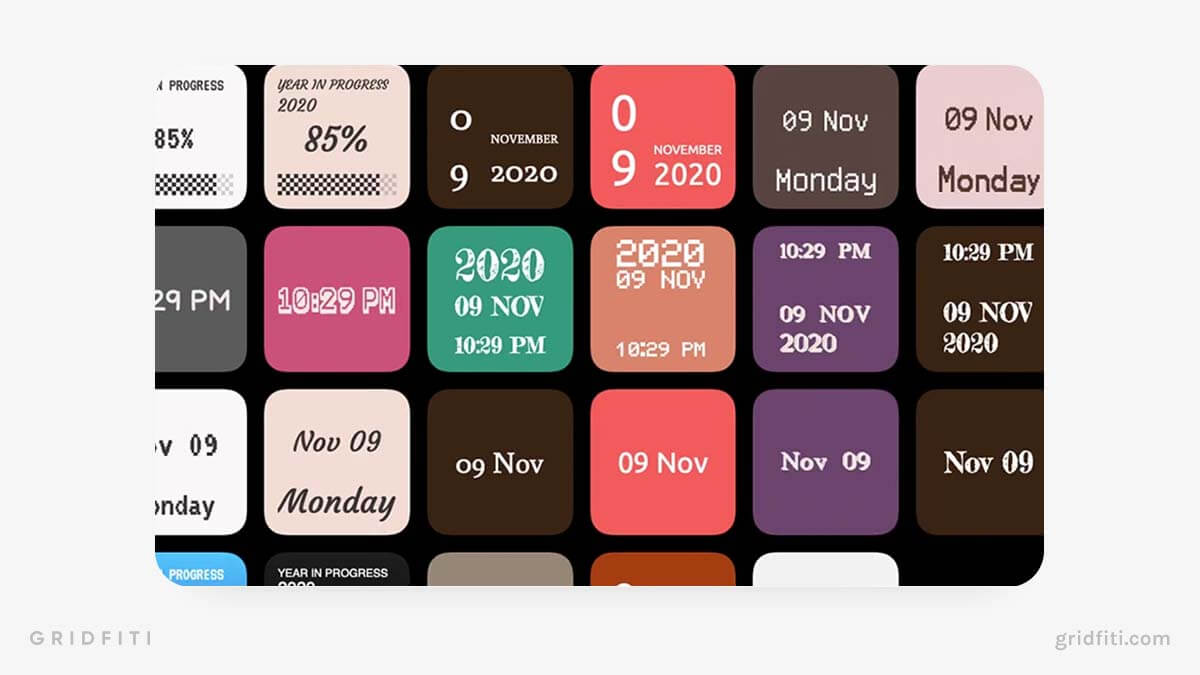 MD Clock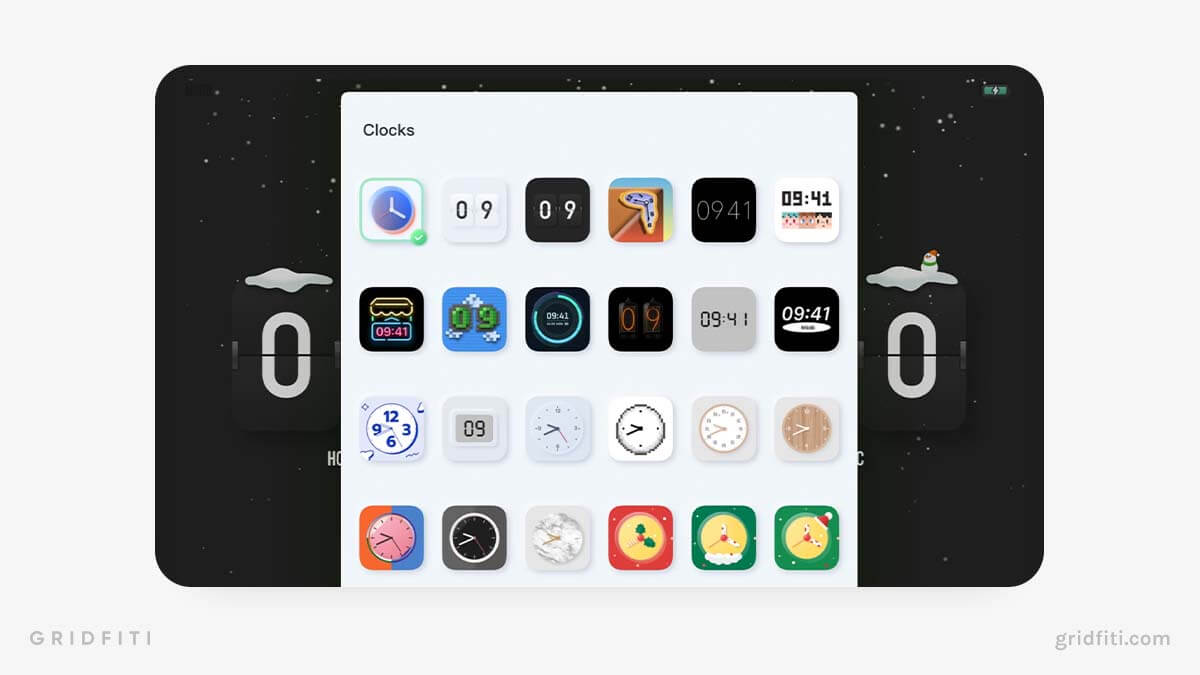 World Clock Widgets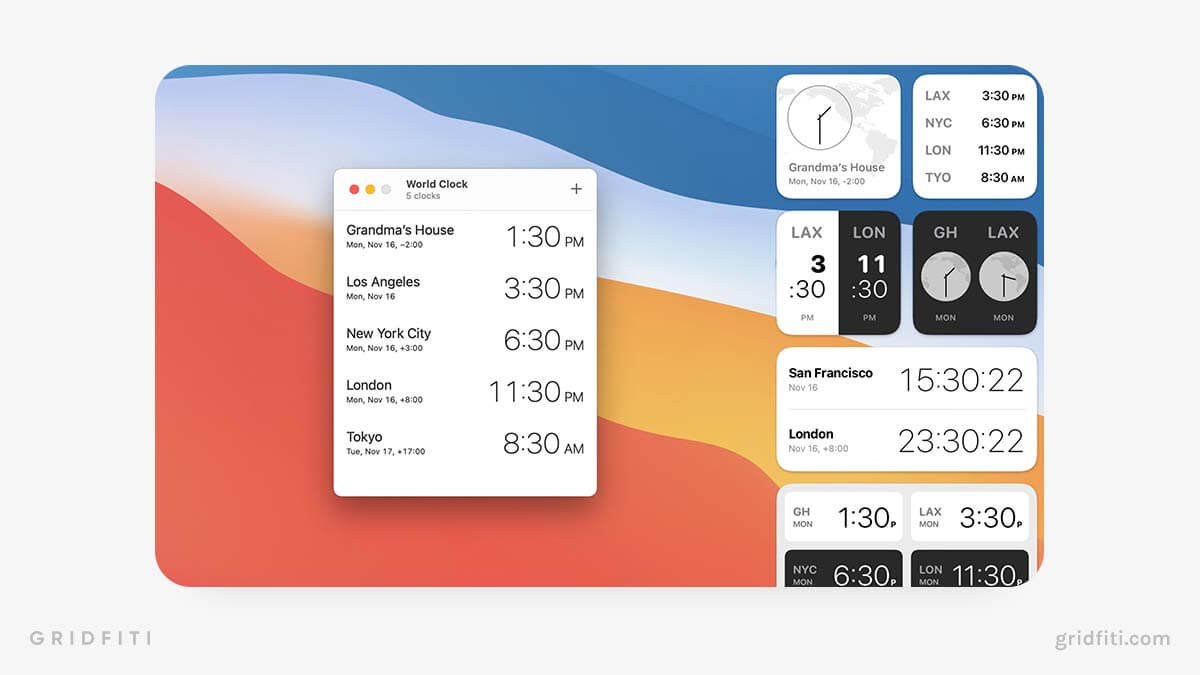 Self Care & Wellness Mac Widgets
When you're in the zone, it can be easy to get lost in whatever you're working on and forget to take care of your basic needs. From breathing prompts, to water reminders – these self care and wellness widgets will remind to you to keep yourself first!
Halo – Cute Self-Care Prompts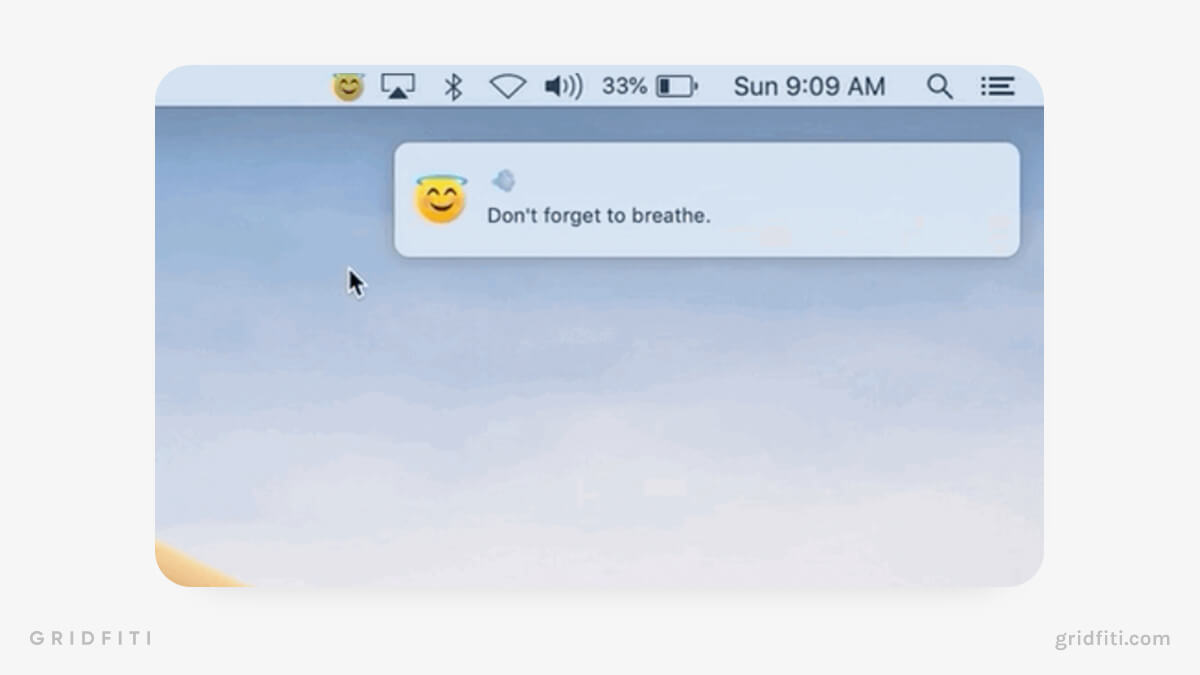 WaterMinder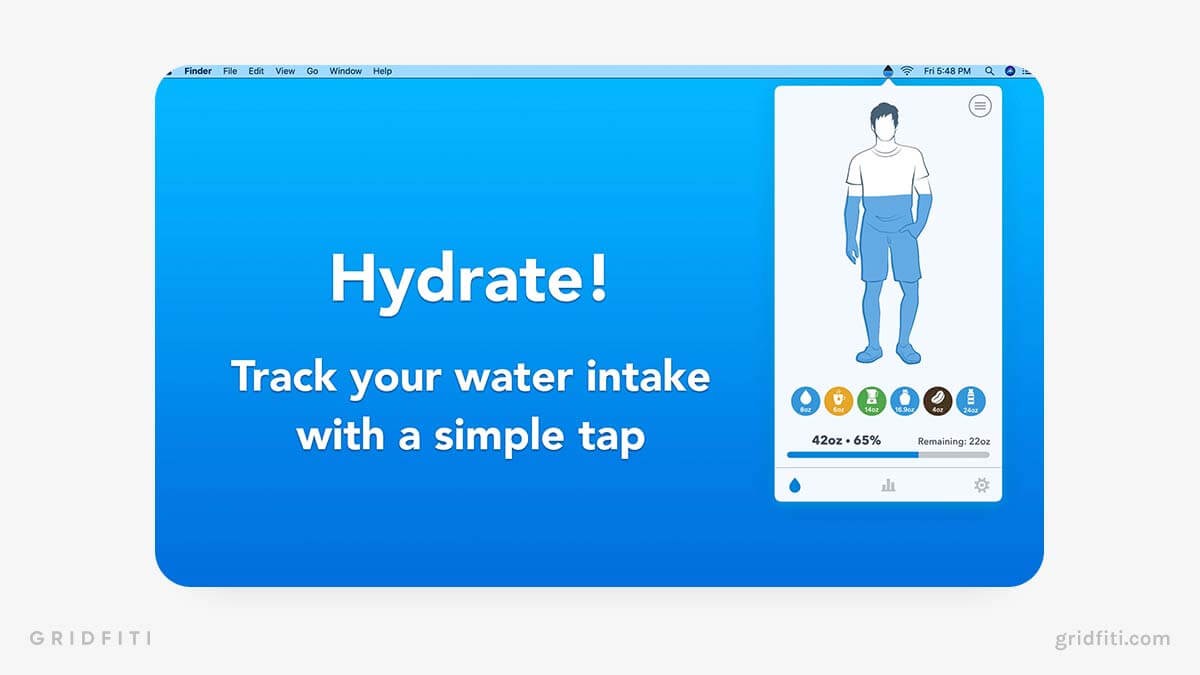 Productivity Mac Widgets
Be more productive and maintain balance with widgets that'll help you stay productive – and even give you wellness reminders. We've curated some of the best widgets to prioritize yourself, while making sure you're also getting things done!
Smart Tasks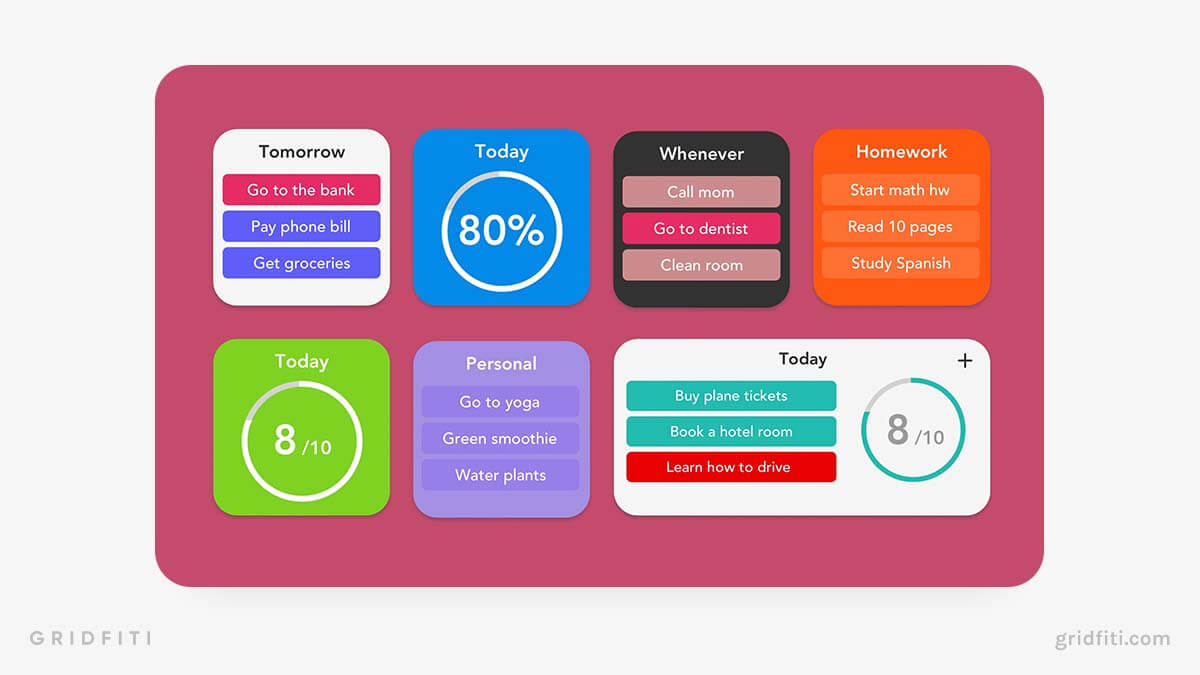 TickTick – Menu Bar Task Manager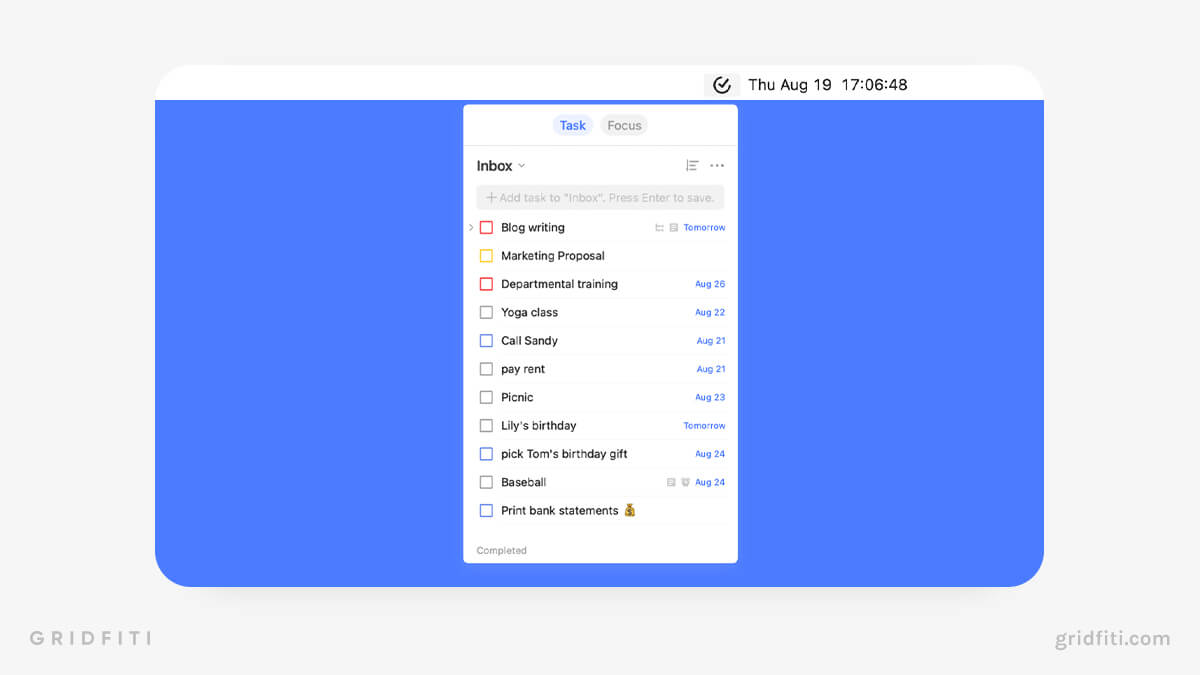 ColorNoise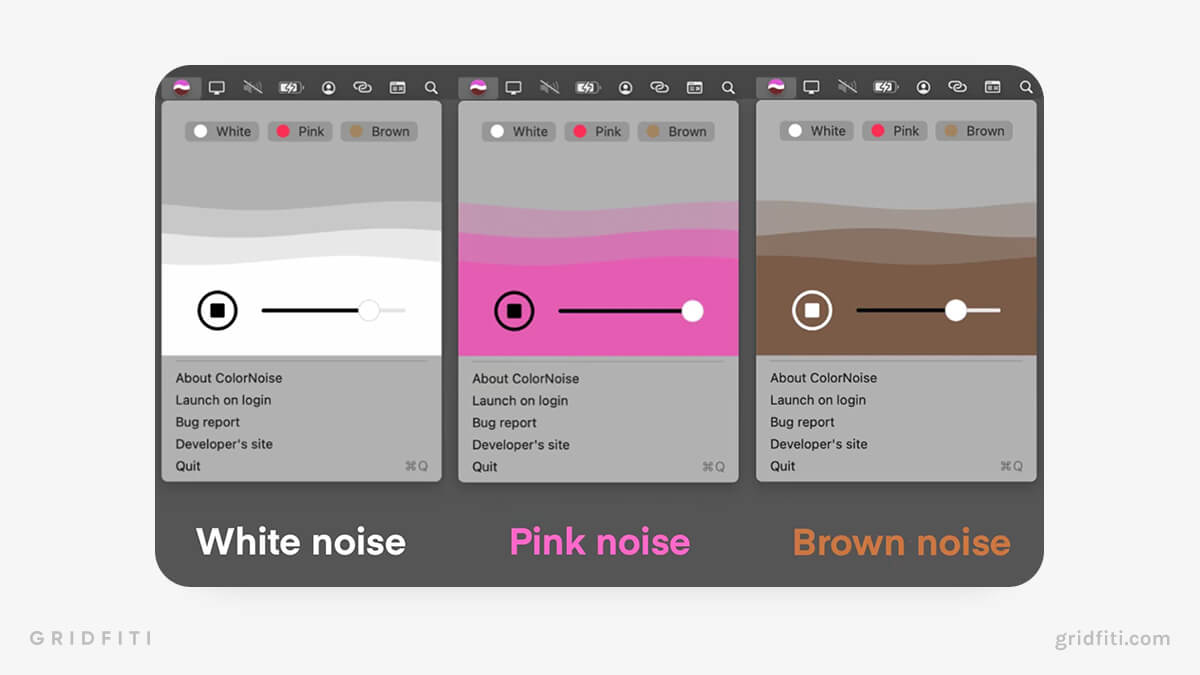 BarLinks: Menu Bar Bookmarks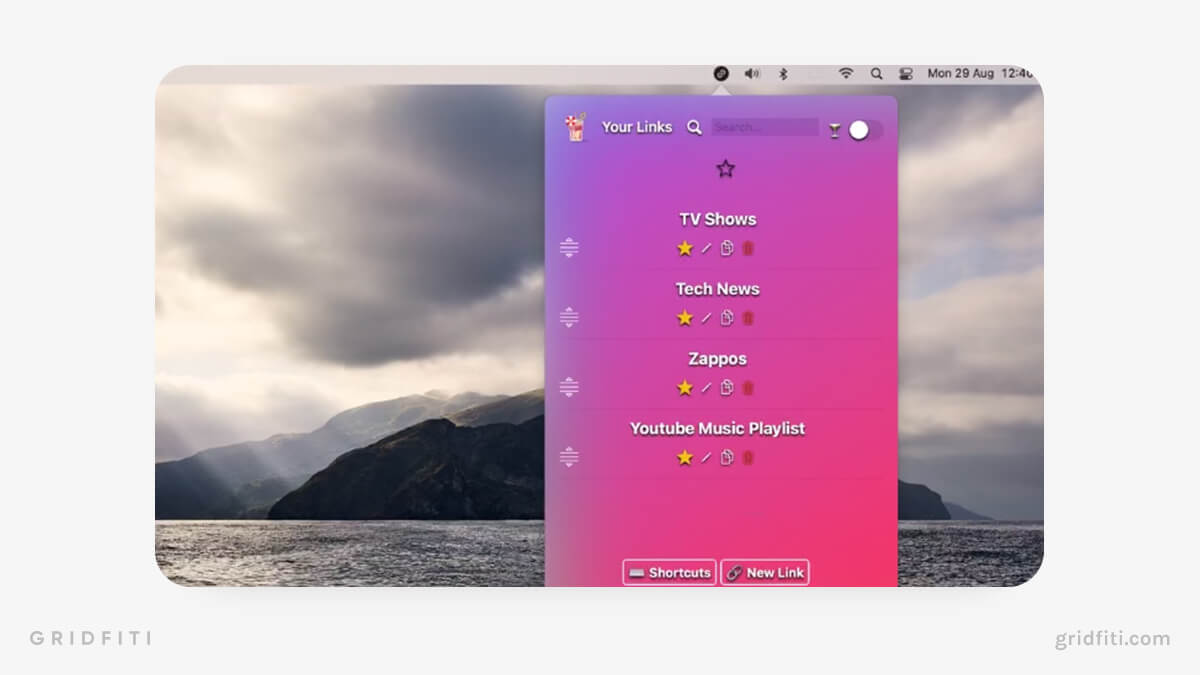 MonkeyMind: Menu Bar Todo List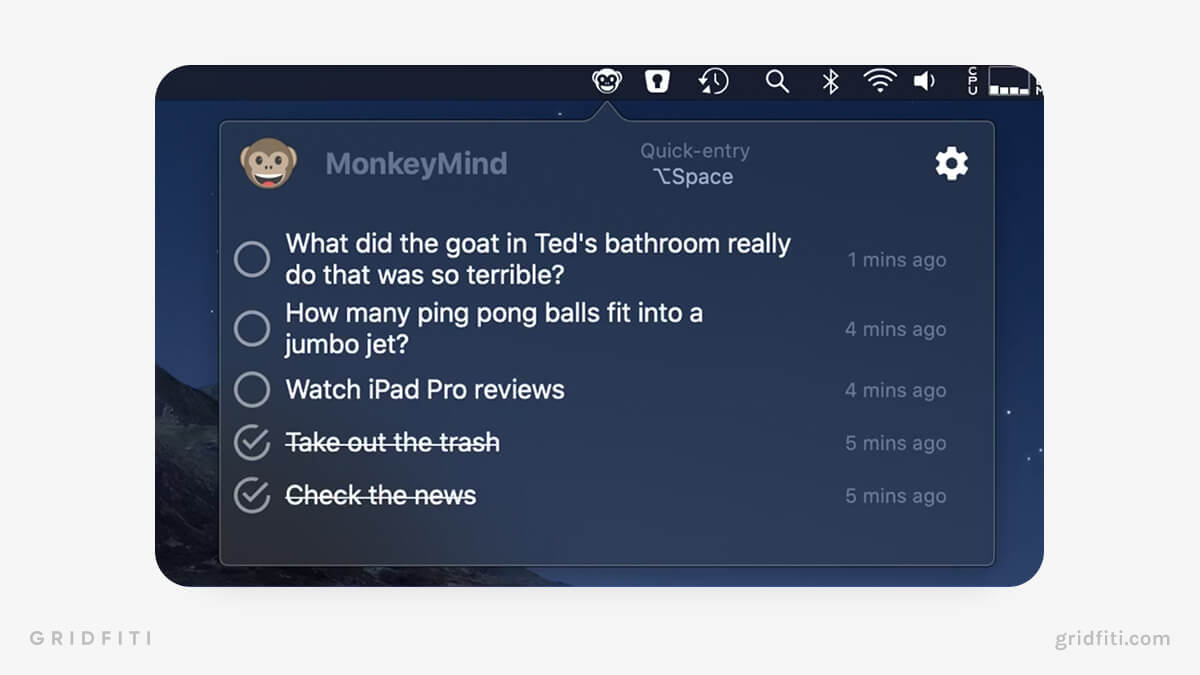 One Goal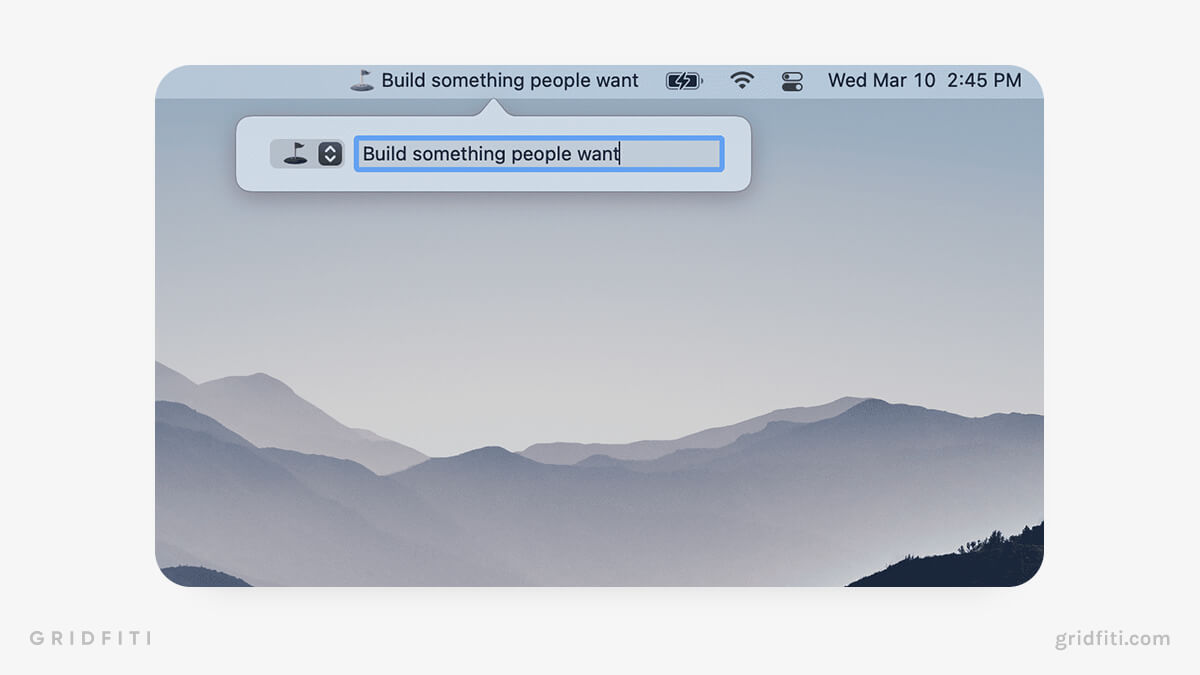 One Thing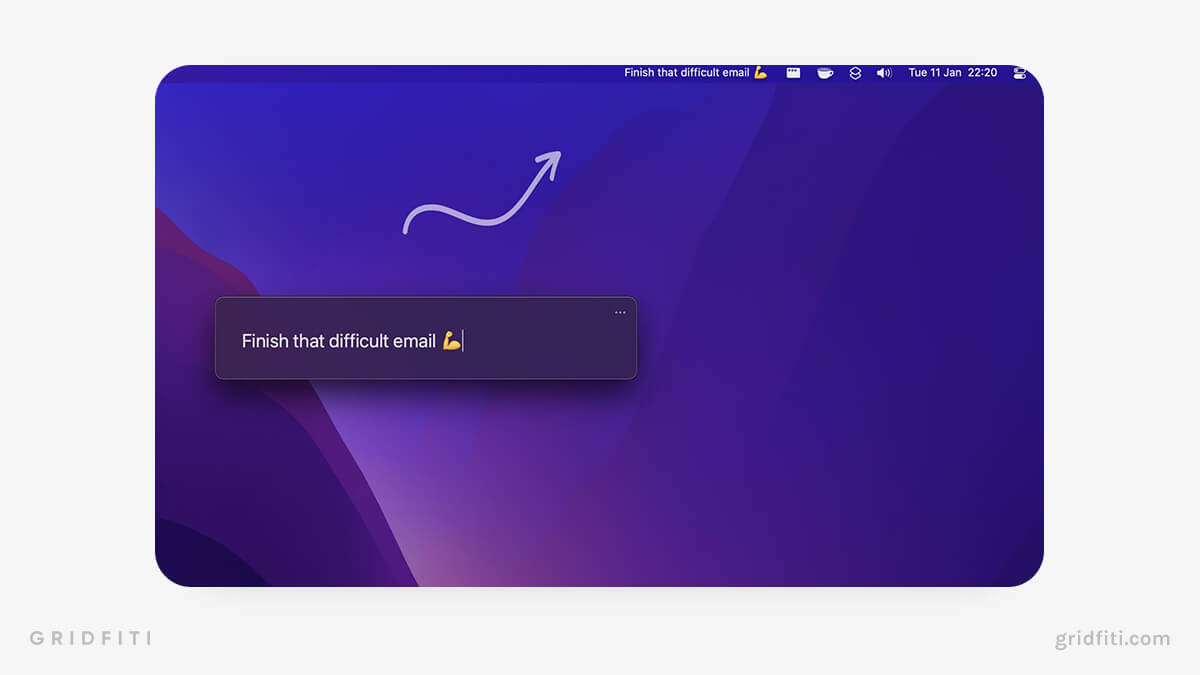 Music Mac Widgets
Tired of the Spotify or Apple Music design? Or just want a snappy way to control your music? Add one of these music Mac widgets to bring a fresh look to your desktop — and put yourself onto new music at the same time!
Poolsuite FM Widget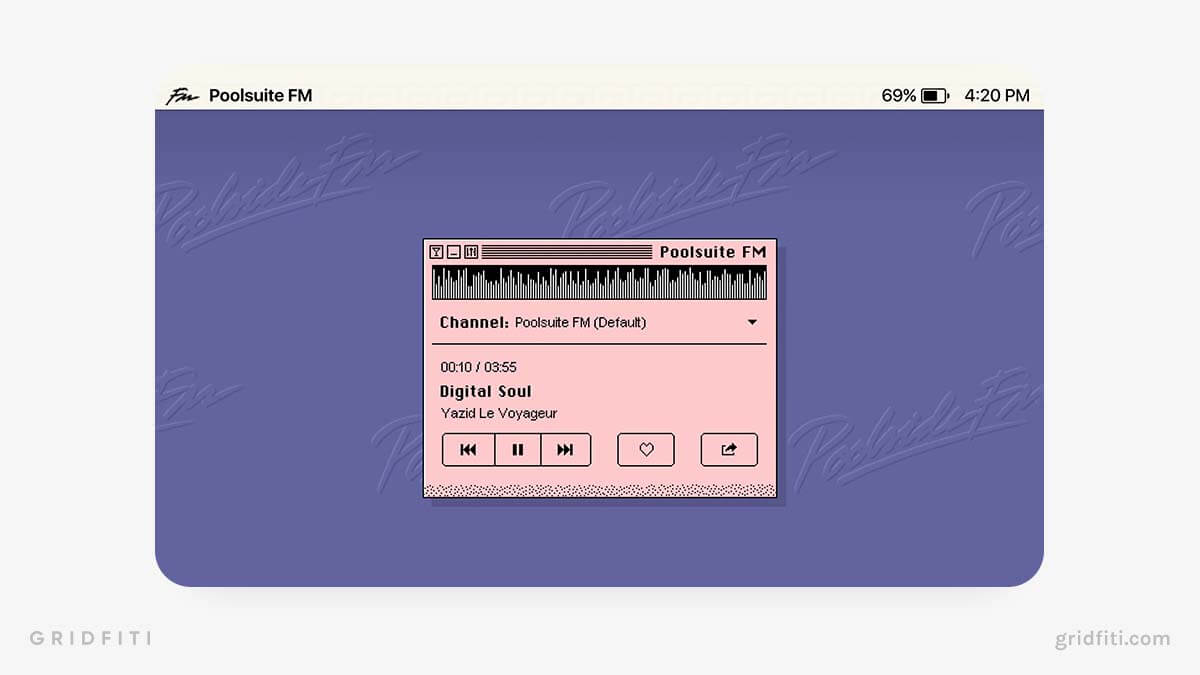 Silicio Mini Player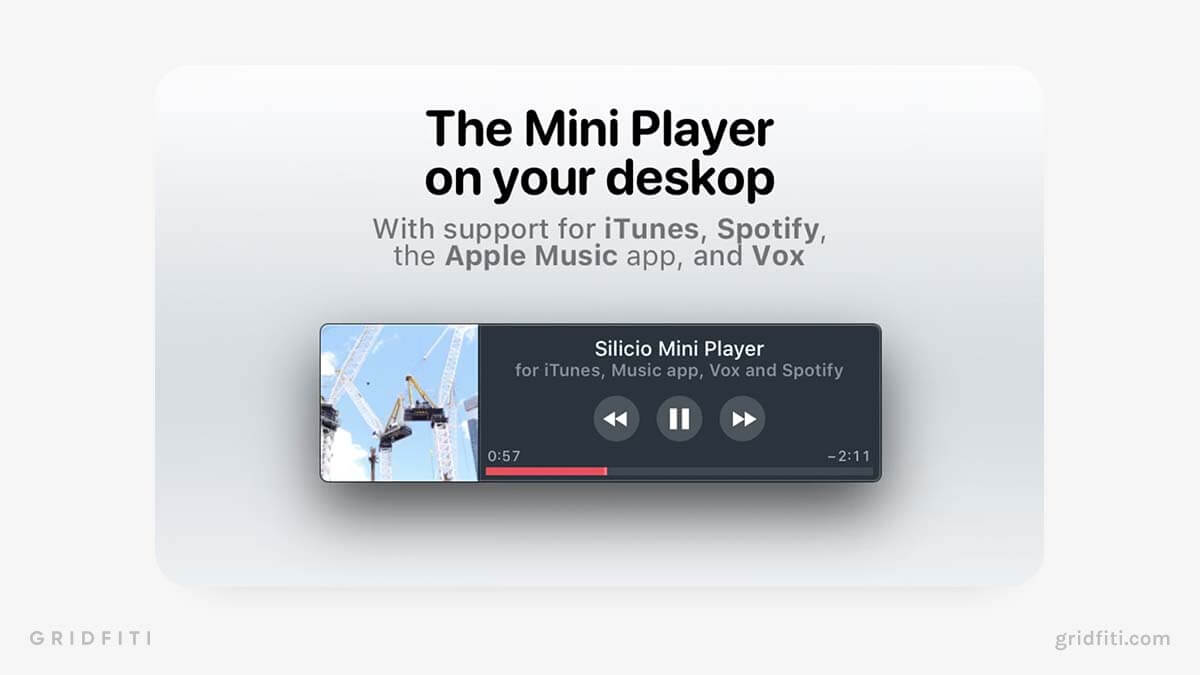 Retro Music Widget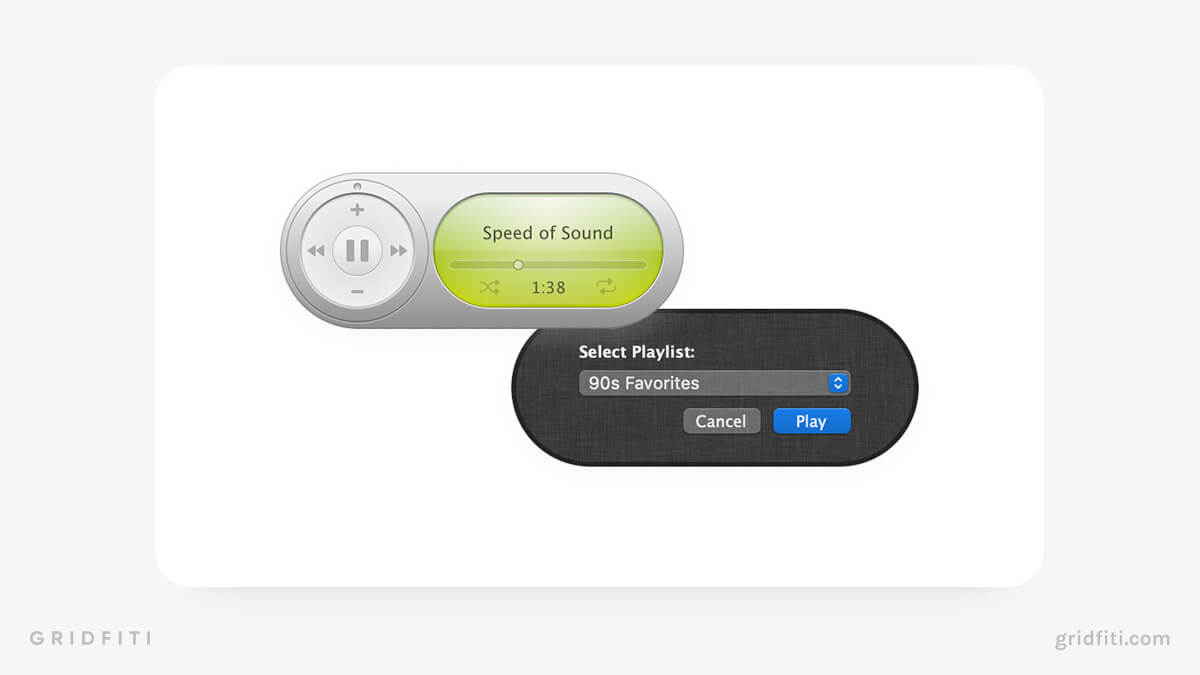 LyricsX – Lyrics Widget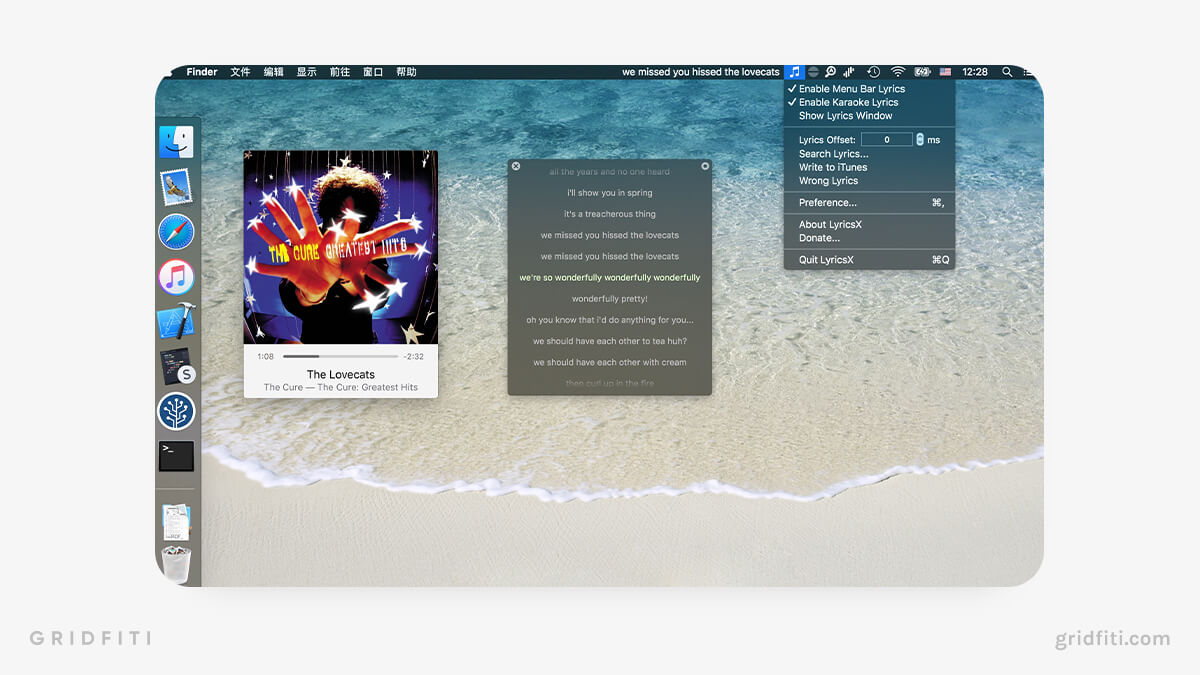 PlayStatus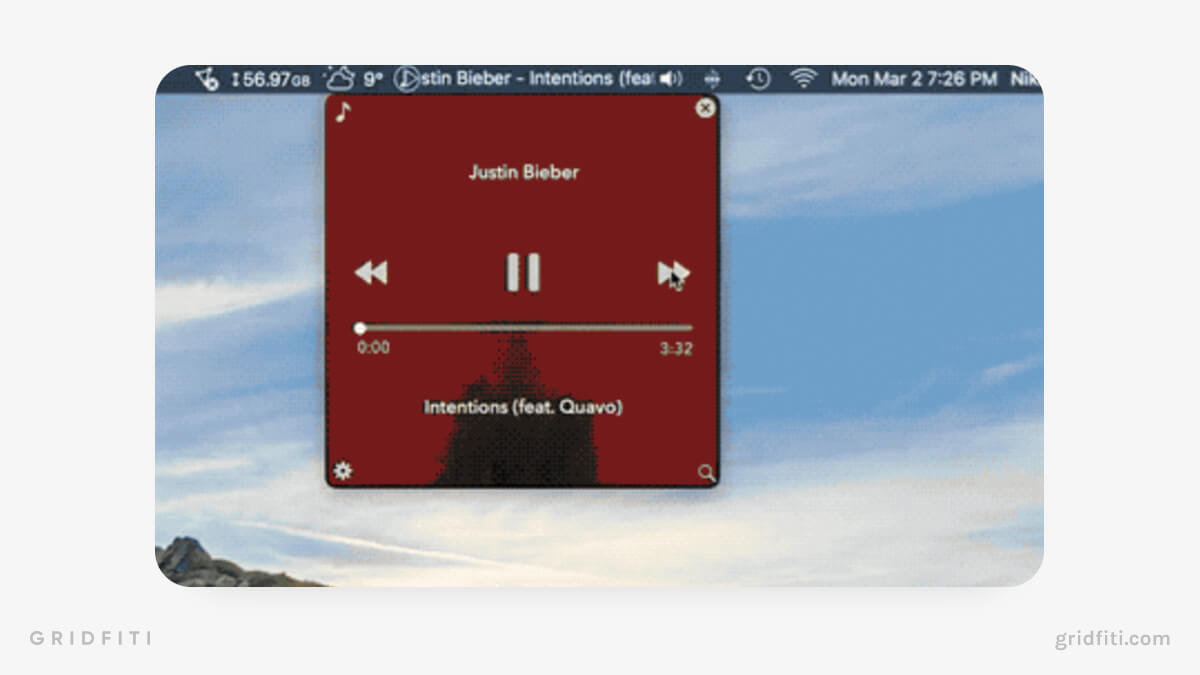 Quote Mac Widgets
Get served great quotes right in your Mac setup with any of these widget and menu bar apps! From self care to mindful sayings, get inspired and motivated each day.
Hint – Simple Menu Bar Quote App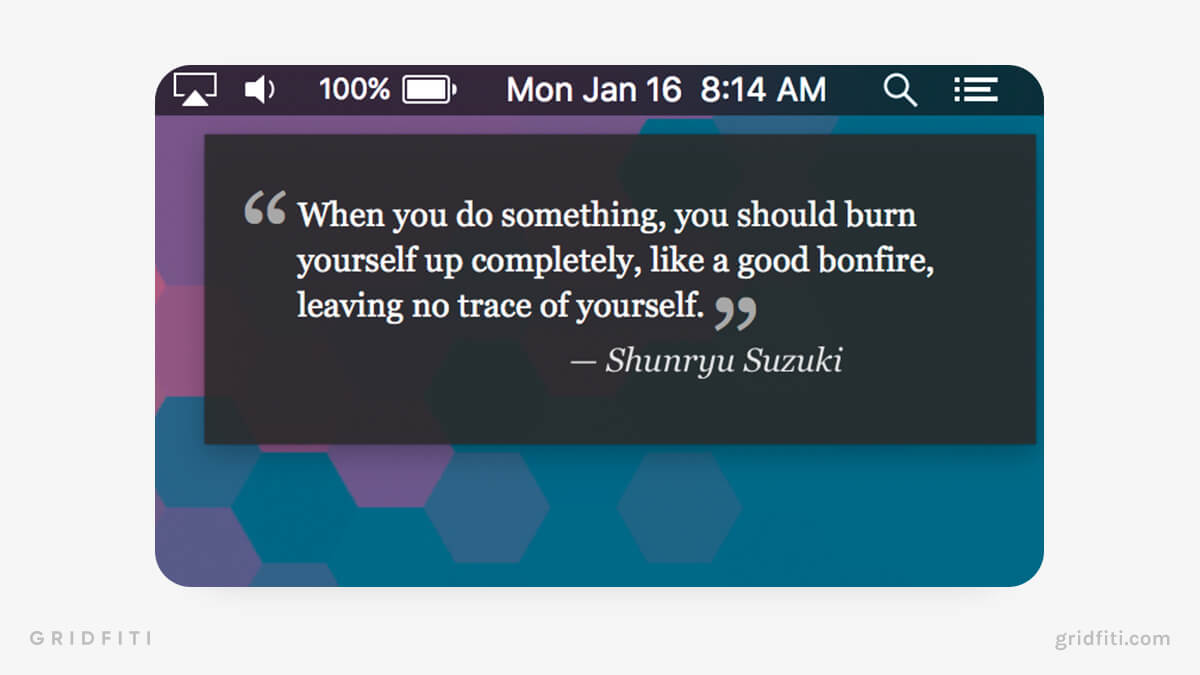 Note-Taking Mac Widgets
Jot down notes quickly and easily with a note-taking app that you can access straight from your Mac's menu bar. Add tasks, reminders, and notes in seconds!
FiveNotes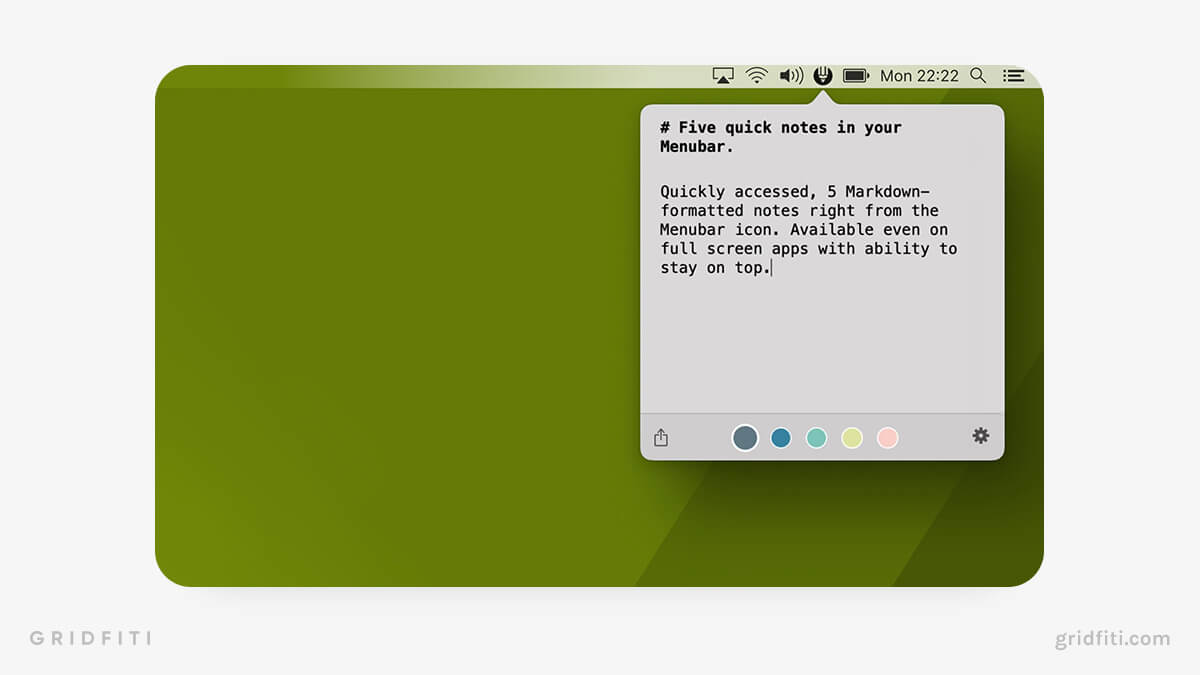 Tyke – Scratch Paper in Your Menu Bar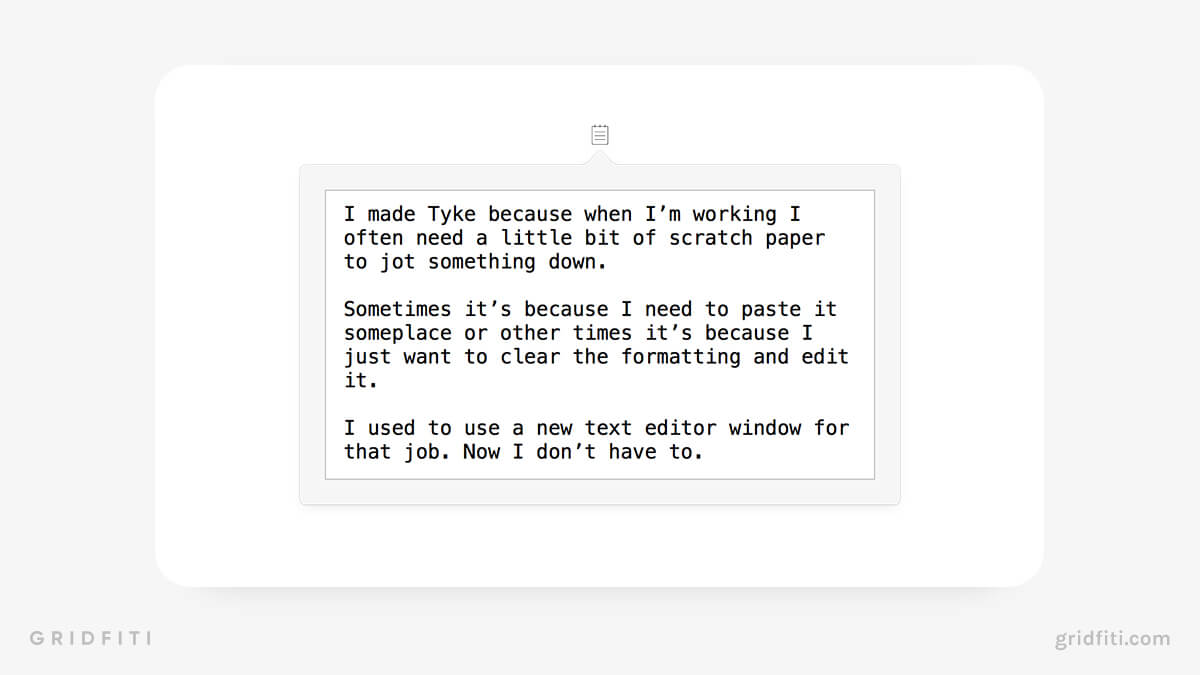 Sticklets – Menu Bar Sticky Notes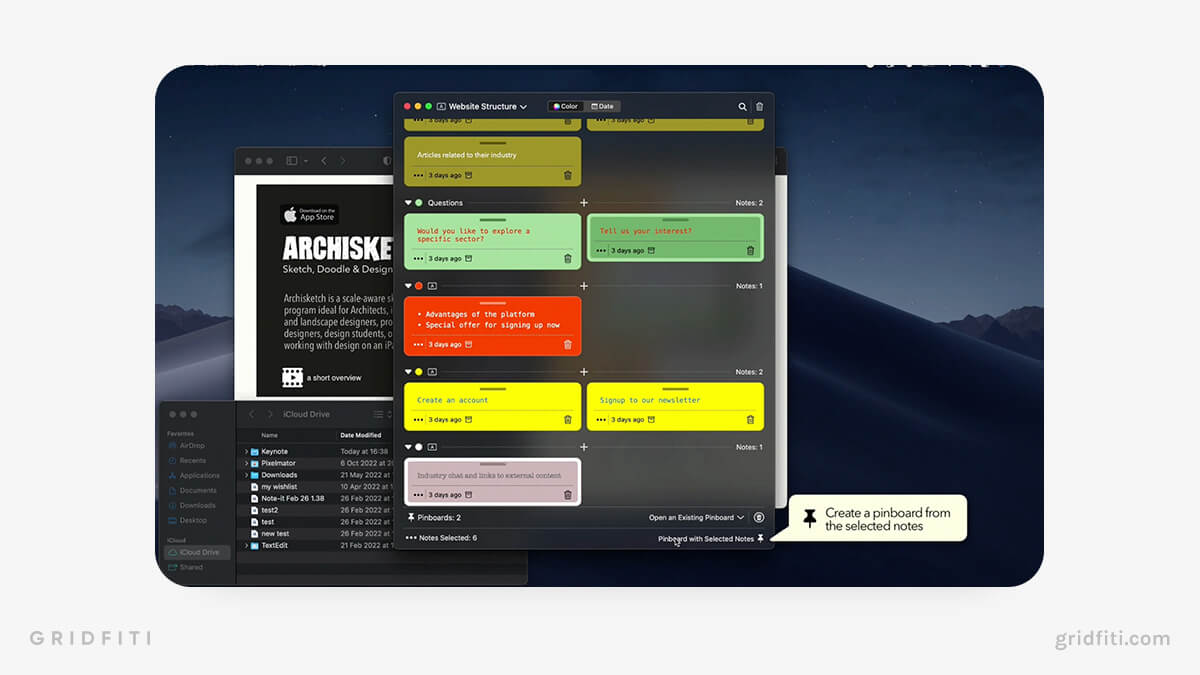 Miscellaneous Mac Widgets
Add these Mac widgets and menu bar apps to sprinkle in even more aesthetics and functionality into your desktop setup. Whether it be progress bars to monitor your yearly goals, or an aesthetically pleasing battery monitor to deck out your menu bar, here are a few more bonus widgets to check out.
Progress Bar by Pixel Widgets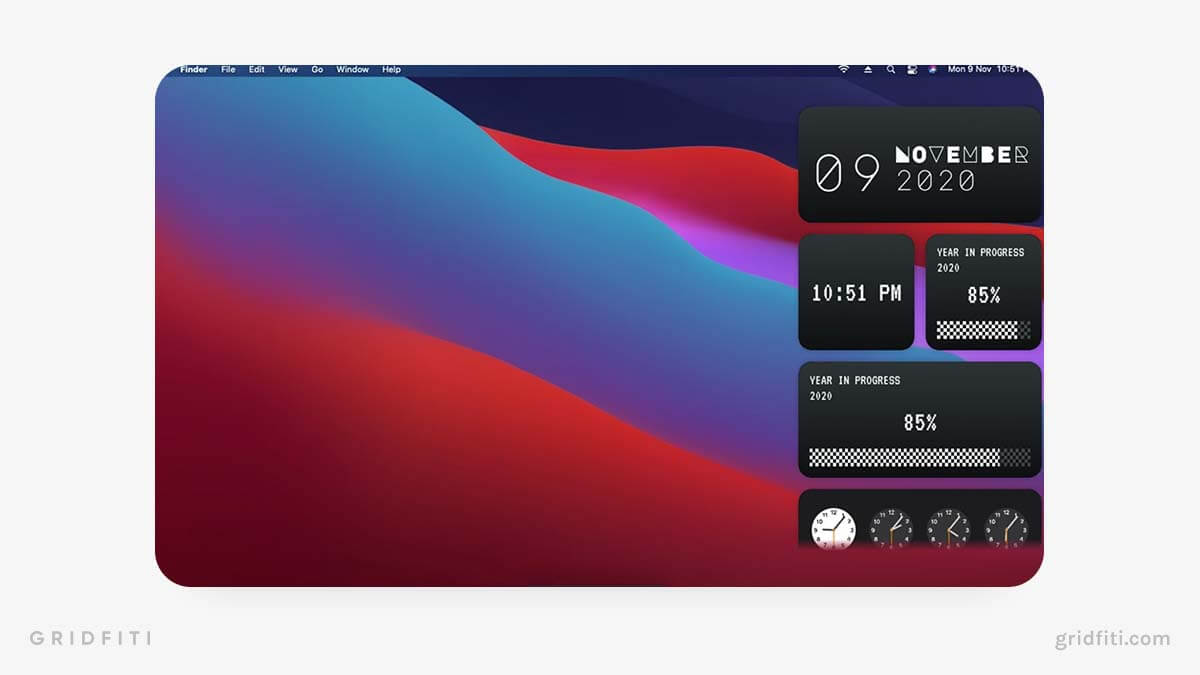 Battery Buddy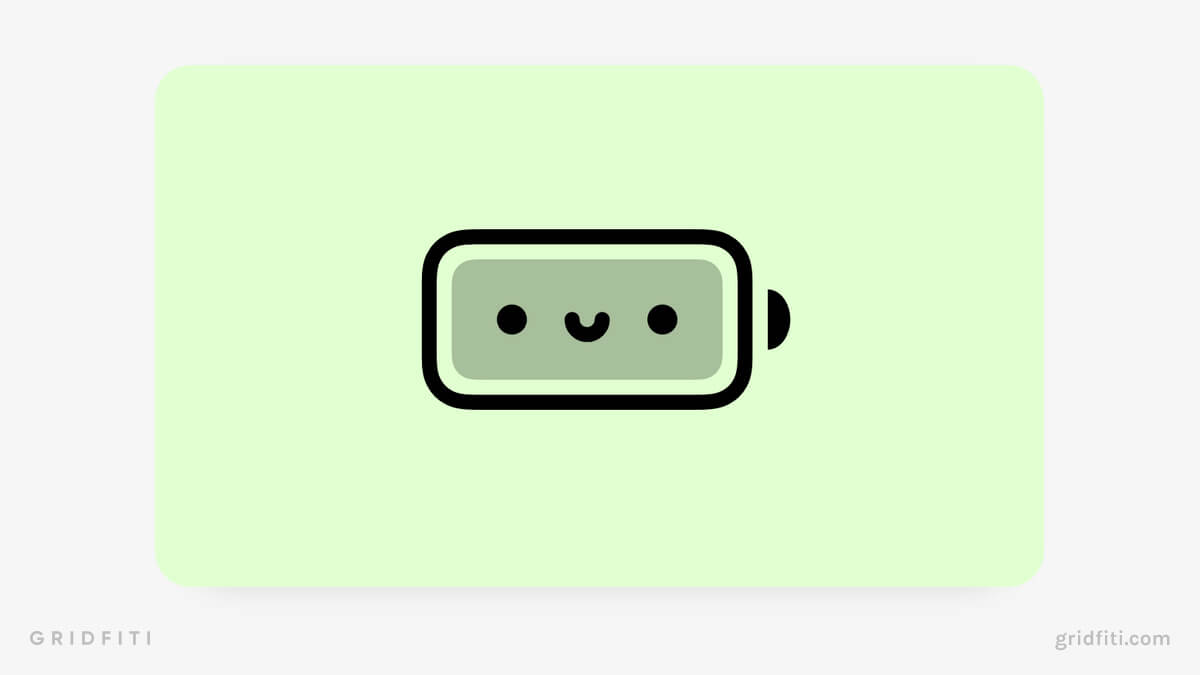 Pearl – Menu Bar Mirror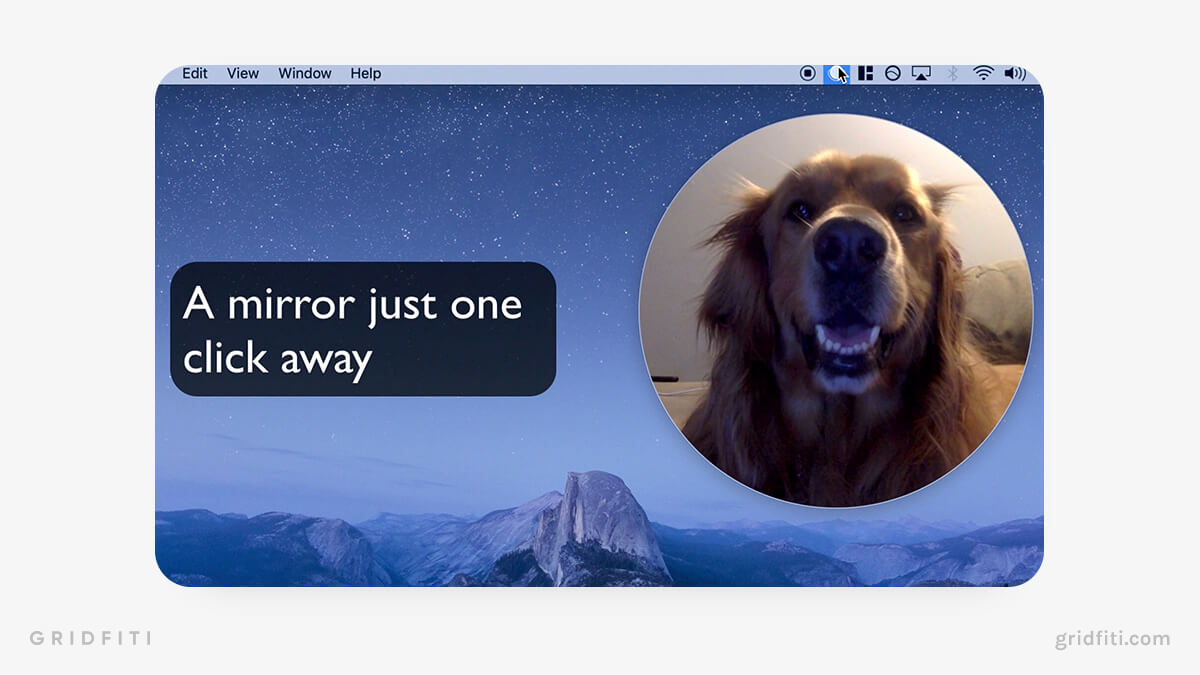 What are your favorite Mac widgets and apps to use? Are there any widgets that we've missed? Let us know down in the comments below!
Gridfiti is supported by its audience – when you buy something using the retail links in our posts, we may earn a small commission at no additional cost to you. Read more about our affiliate disclaimer.