We all know about it, we've all been seeing it – film is back. Prices of popular film cameras are rising, film rolls are on backorder across the land, and we're seeing photos taken on 30+ year old cameras making it to our Instagram feeds. We love seeing this resurgence of film in recent times, and along with it has come the emulation of film looks within our modern day digital photography and social media posts.
On top of using film presets like Portra or Cinestill, or adding textures like light leaks – another edit technique photographers have been using to enhance their digital posts is incorporating film borders or film strip overlays! These dark borders with the perforations and film stock names printed onto them really drive home the complete look of a film scan.
As the digital and analog photography worlds converge, check out our picks for film border and film strip overlay packs to give your digital posts the filmic treatment. You can even add these borders to your film photography scans to up the analog factor, and even show which film stocks you use!
Want more film photography tips? Join our mailing list, and check out our several other film photography guides.
25 Premium Film Strip Borders
This is an extensive film border pack with options to emulate several analog formats – such instant film, Super 8 film, and the classic film negative borders we'd find in both 35mm and medium format scans! This pack includes both MOV and high-res PNG film borders, making it the perfect pick for both your static and video projects.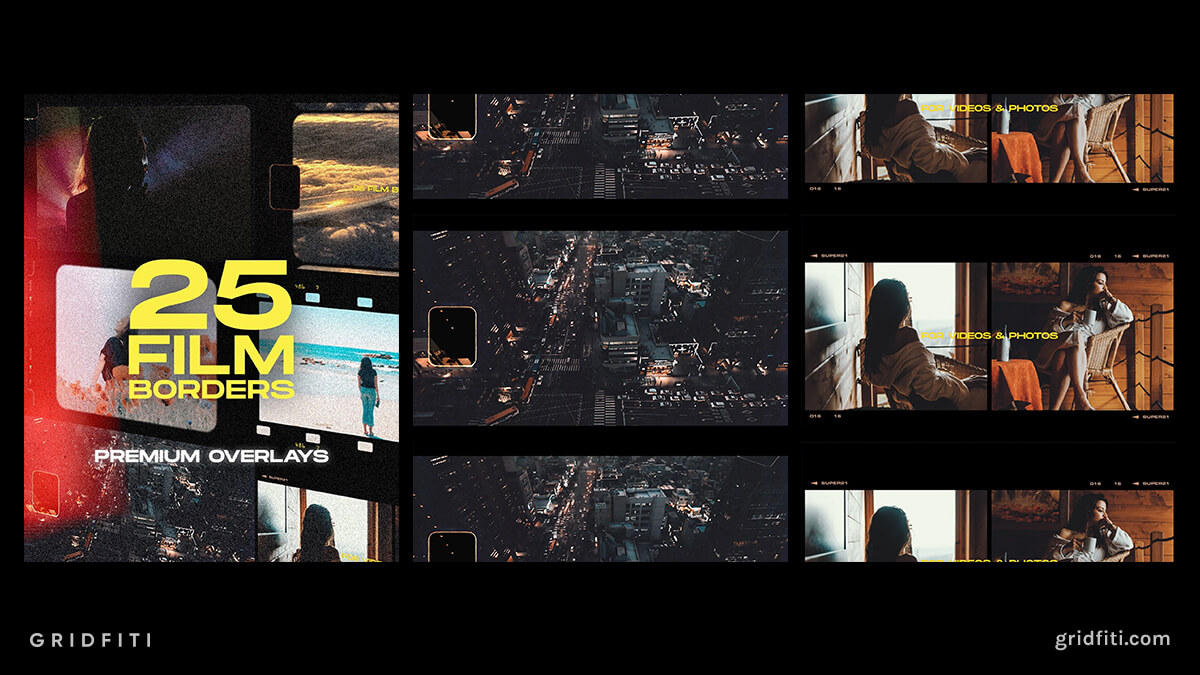 40 Film Frame Negative Borders (Kodak, Cinestill & More)
This bundle of 40 film frame negative borders is everything you need to emulate the vintage film look with your photos. All borders are high-res PNG files made to work in Photoshop, Canva, and any other design or photo editing programs. Choose from famous Kodak and Cinestill film stocks, then simply click and drag the PNG files over your images to transform them into film!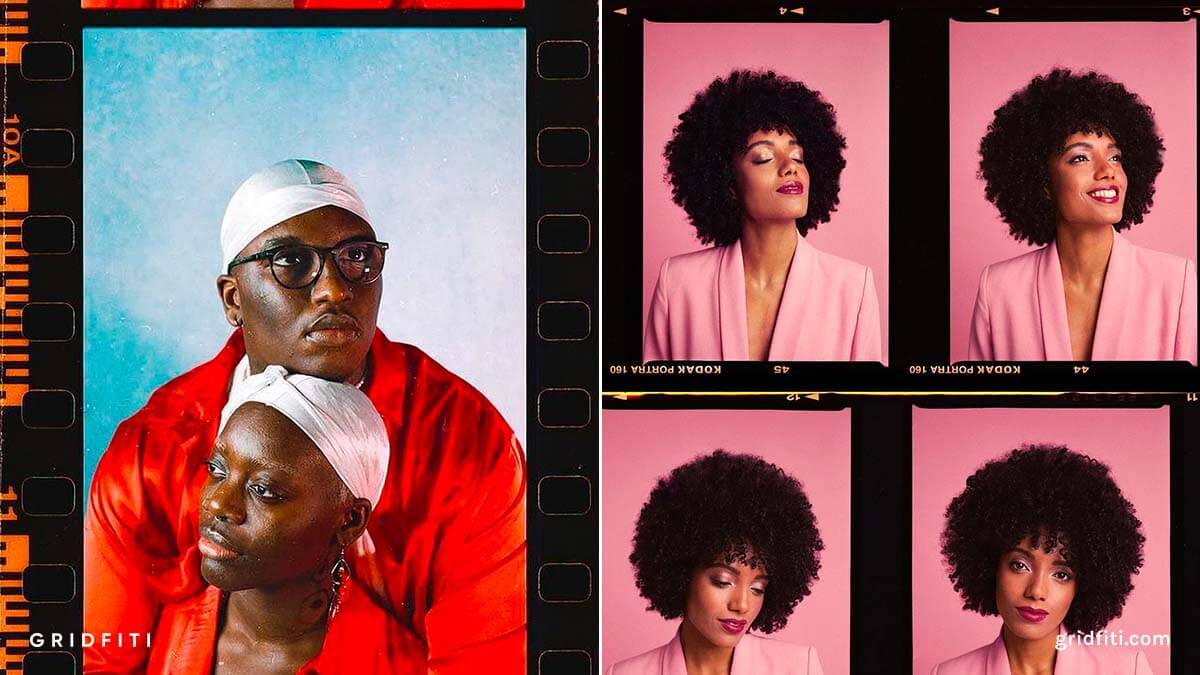 Cinematic Film Border Pack
This film border pack focuses solely on all the film greats! Also featuring Kodak Portra, to Cinestill 800T, this pack comes with an assortment of high-res PNG full border overlays made right from actual 35mm and 120 film rolls themselves. We love the unique look that varies from film stock to film stock in these borders – check them out!
Want more cinematic editing options? Check out our list of cinematic Lightroom presets!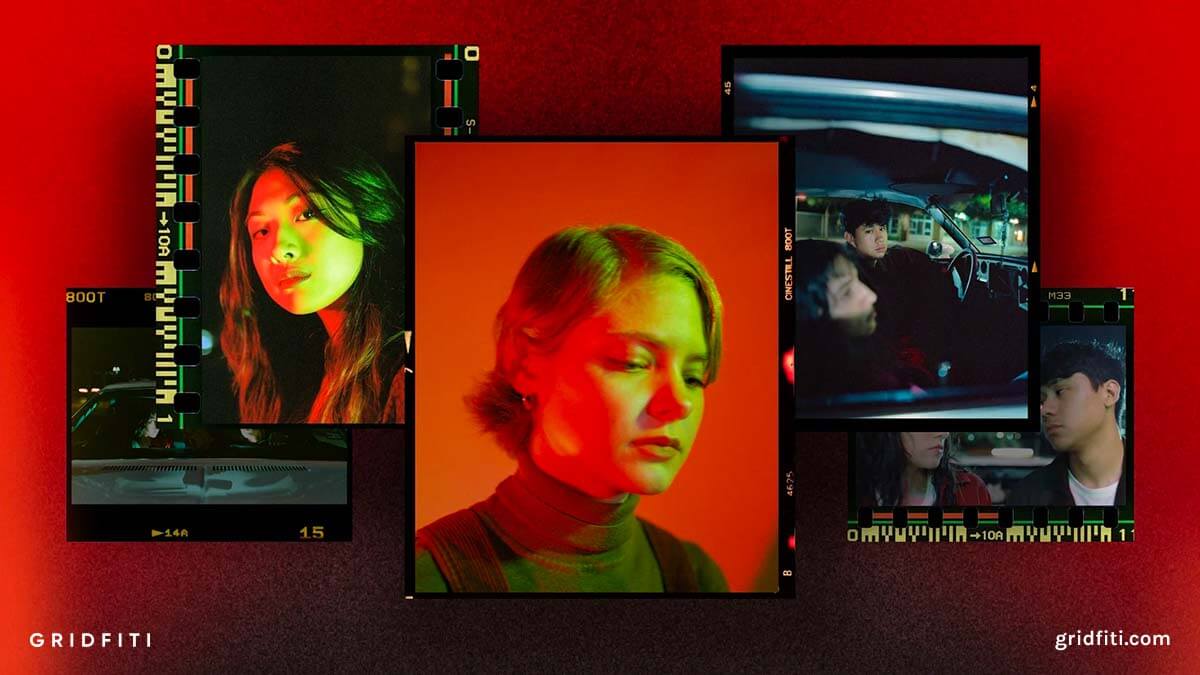 Premium Film Frame Overlay Pack
Add a touch of analog to your digital images with this pack of 100 premium film overlays, with options to emulate the look of both 35mm and 120 (medium format) film! There are even a few instant film templates to emulate the look of Polaroid film. All overlays are provided in high-res PNG files – all you have to do is use Photoshop (or your favorite design app) to lay them over your image, and you're done!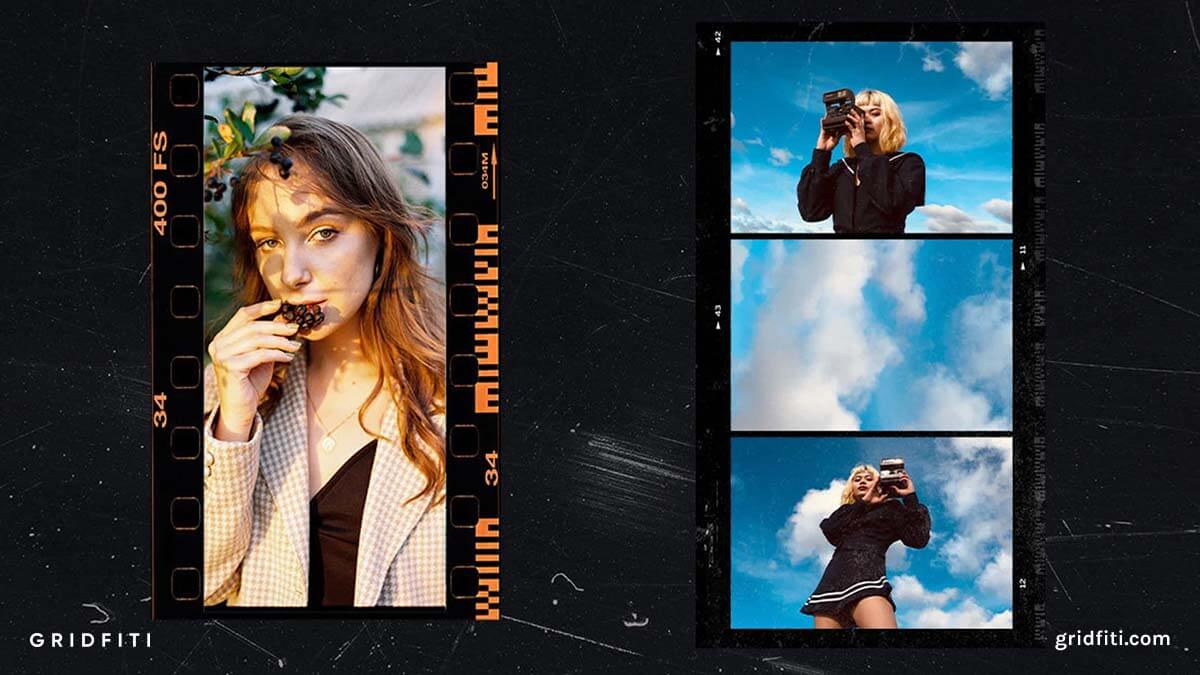 Film Frame Photoshop Overlays by Cinegrading
This pack from Cinegrading contains 8 high-res film frame border overlays. All frames are taken from actual film borders by being carefully photographed, scanned, and post-produced to preserve the highest film border quality possible!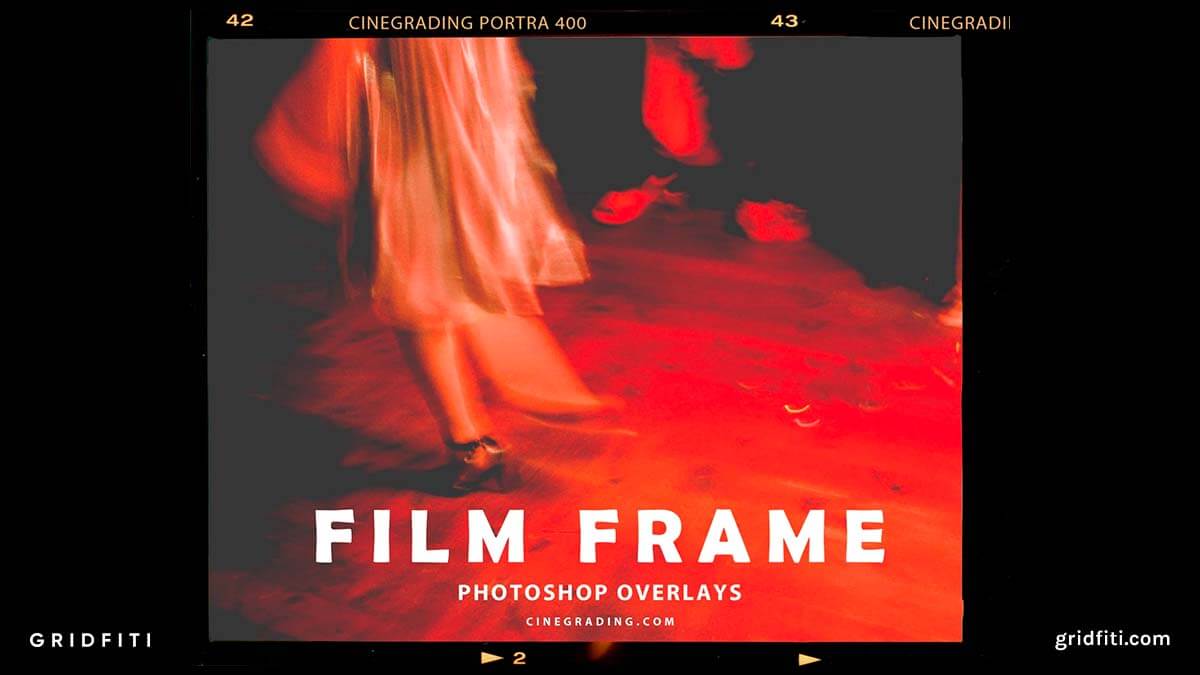 Kodak Portra Film Frame Kit
This pack of 40 Kodak Portra film border overlays comes with all the film frame options to customize and fine tune your images. The pack includes both 35mm and medium format templates with the Portra name on the film borders, along with a few custom collage templates for you to use for multiple images!
One fine detail we enjoy about this pack is the fact that it includes single sides of some of the borders, allowing you to mix and match to get the perfect look you'd like! For the complete Portra look for your digital images, don't miss our round-up of some of the best Portra 400 presets.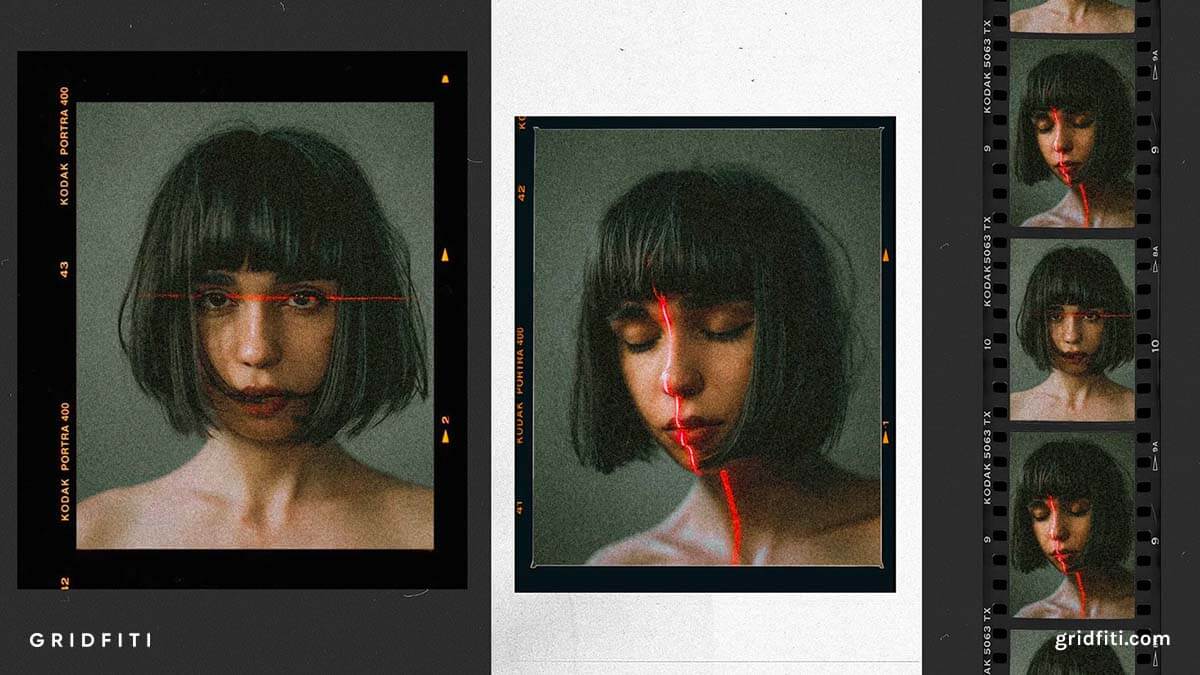 Film Border Overlays With Textures and Light Leaks
This film border overlay pack ups the ante by adding textures – such as fades, scratches, dust, and some cool light leaks! While some other film border emulations are subtle, we dig how these borders bring all elements of old film into the picture (no pun intended).
For anyone wanting to generalize these edits without a particular film stock or brand on the edges, these borders also don't include any stock names in the images!
Love the light leak look? Check out our post covering some great light leak and film burn texture packs.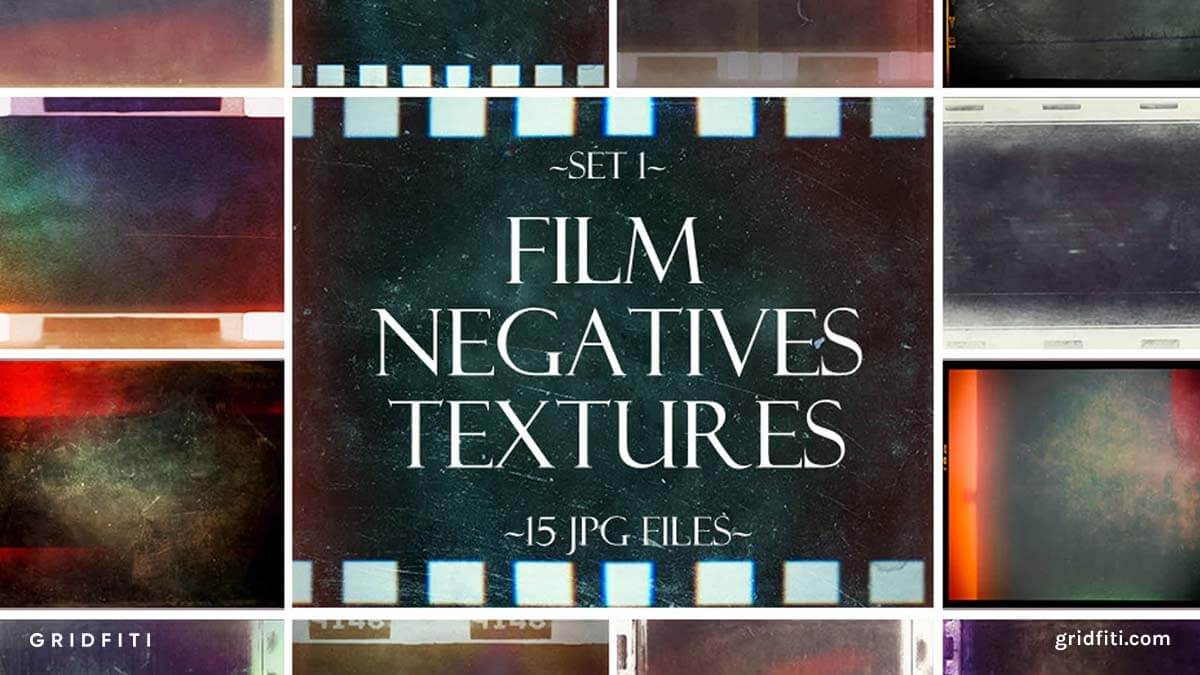 Which of these film border and film strip overlay packs are your favorite? Are there others that we're missing? Share them in the comments below!
Gridfiti is supported by its audience – when you buy something using the retail links in our posts, we may earn a small commission at no additional cost to you. Read more about our affiliate disclaimer.