The Ultimate Driving Machine: four words that encapsulate a brand decorated in motorsports glory, design, and cultural influence. BMW has been top of mind in the history books when it comes to the intersection between performance, luxury, and design.
The Bavarian brand has also imprinted itself within pop culture. Adorning the mixtape cover and driveway of Frank Ocean in the form of an E30 M3, appearing in all of the Mission Impossible movies, being the subject of iconic vintage car ads, and even collaborating with Kith to create an automotive fashion line.
With a brand as notable as BMW, it's no wonder its influence has made its way into homes and the daily lives of those who admire it. From key fob covers, to wall art, rugs, and more — check out these BMW decor and accessories to outfit your home and life with.
Want to hear more from the world of automotive culture? Join our mailing list 📮
BMW Wall Art
BMW's unmistakeable history as a brand that focuses on quality, performance, and luxury has been illustrated into many forms of print art. Whether it be the vintage ads that once promoted these cars, artist renditions of the classics or minimalist laser-cut fixtures for your wall.
Showcase your love for the brand that made all this possible with this selection of beautiful BMW wall art pieces.
Where to start: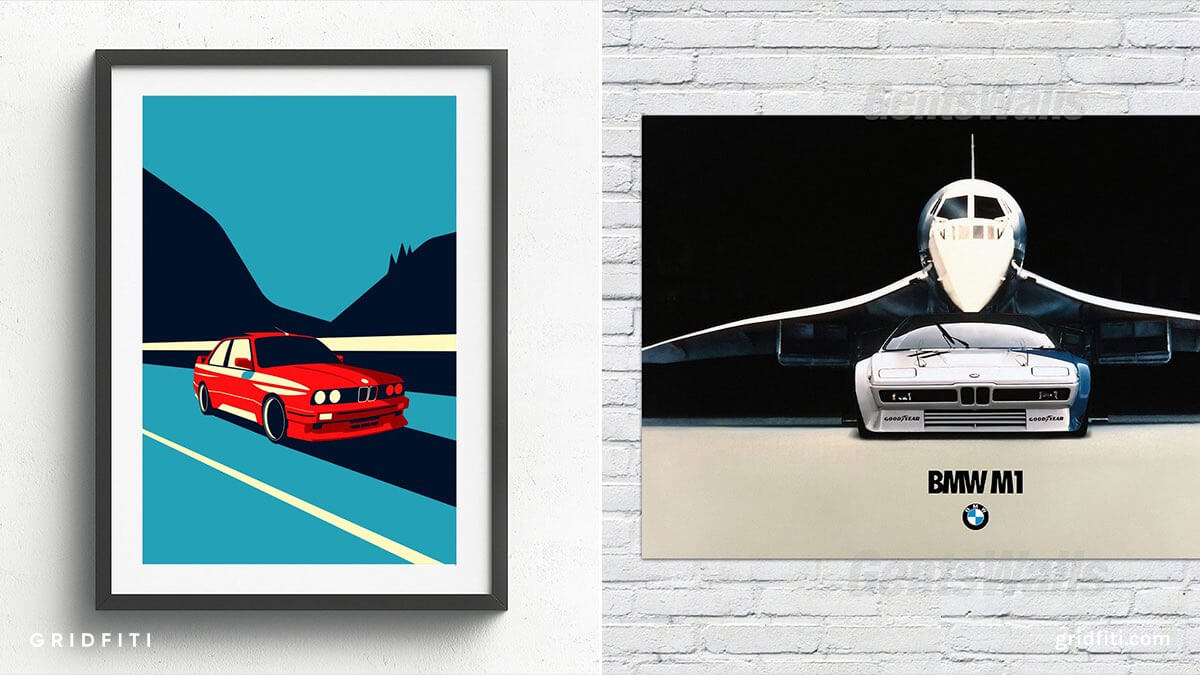 Frank Ocean's Nostalgia Ultra Artwork
The E30 M3 was already famous due to its career in touring car racing, and being the icon for BMW's M performance division. Frank Ocean's Nostalgia Ultra mixtape propelled the E30 into a new light with an orange example being front and center of the mixtape's cover. Since then, artists used that famous Nostalgia Ultra M3 for wall art inspiration. Outfit your home with Frank Ocean's E30 M3, whether it be the vinyl itself, or this custom artwork!
Where to start: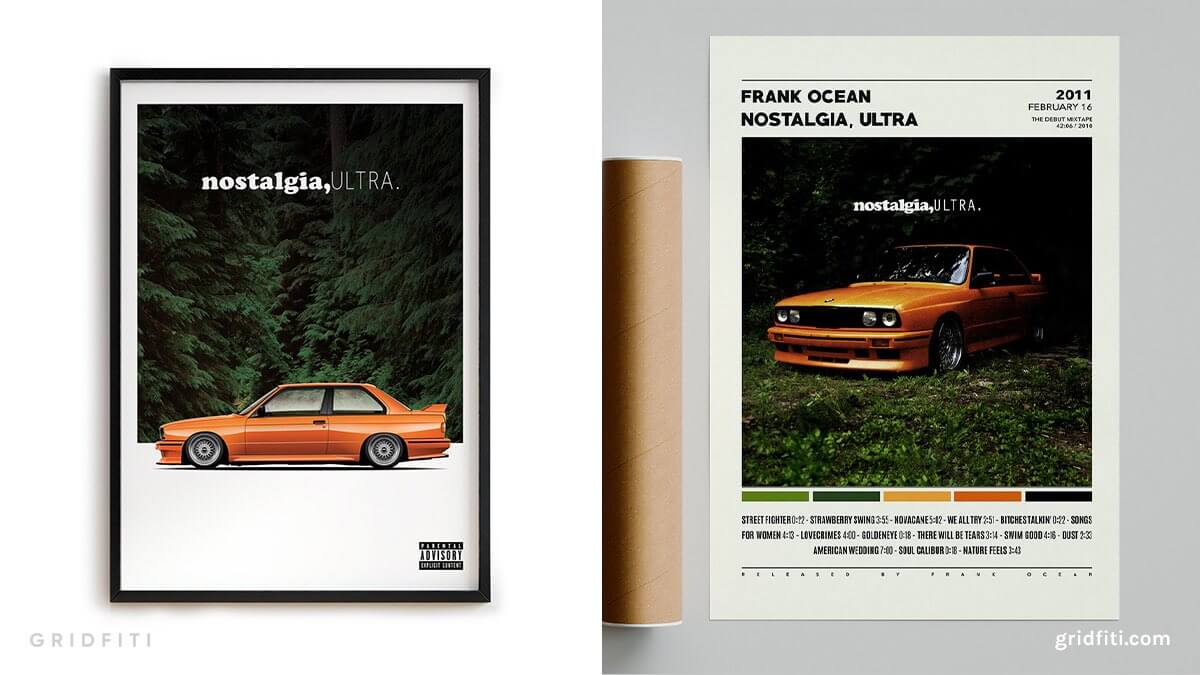 BMW Key Fob Covers
From artisanal hand-crafted leather to protect and outfit your BMW key fob, to metallic Transformers-like covers to add some character to your keys, these key fob covers are built to protect and complement your key fob. Besides their unique looks, they also offer customizable color and finish options.
Where to start: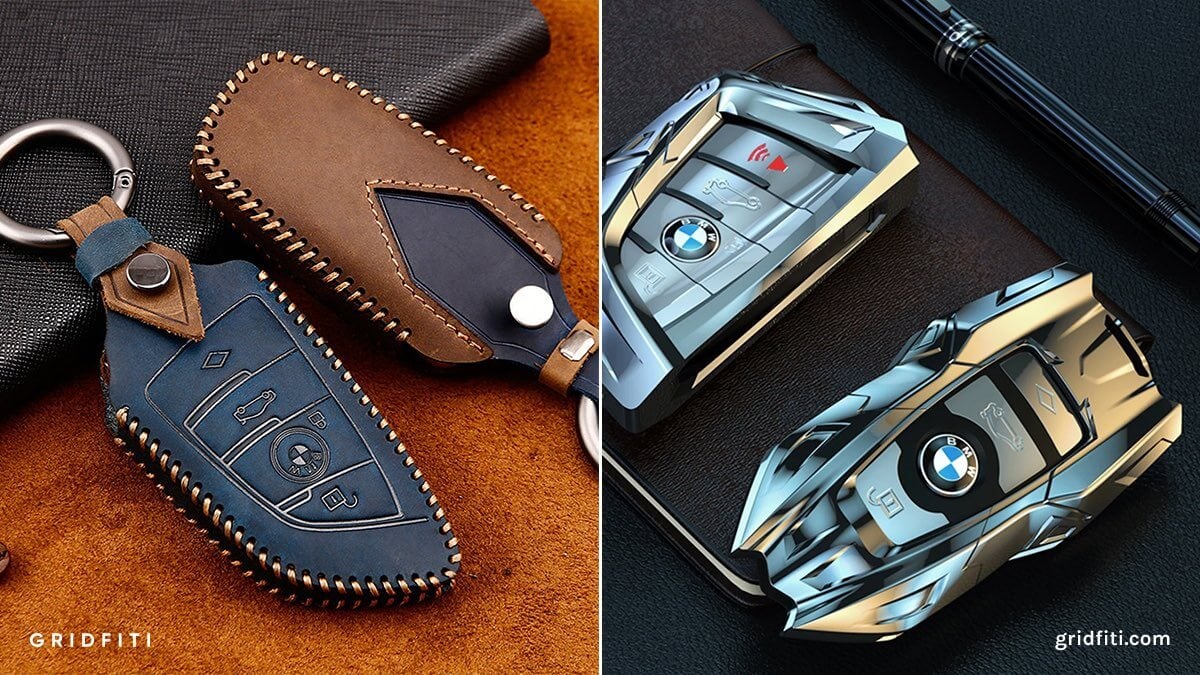 Kith x BMW Decor
BMW's collaboration with New York-born lifestyle brand Kith resulted in beautifully-crafted pieces — from shirts, to sweaters, accessories, and even a special edition Kith BMW M4. Some of our favorite home decor items and accessories from this collab include the diecast replica, pillows for your couch, or pin set.
Looking for more streetwear x automotive collabs to deck out your space? Check out our round-up on automotive decor and fashion!
Where to start: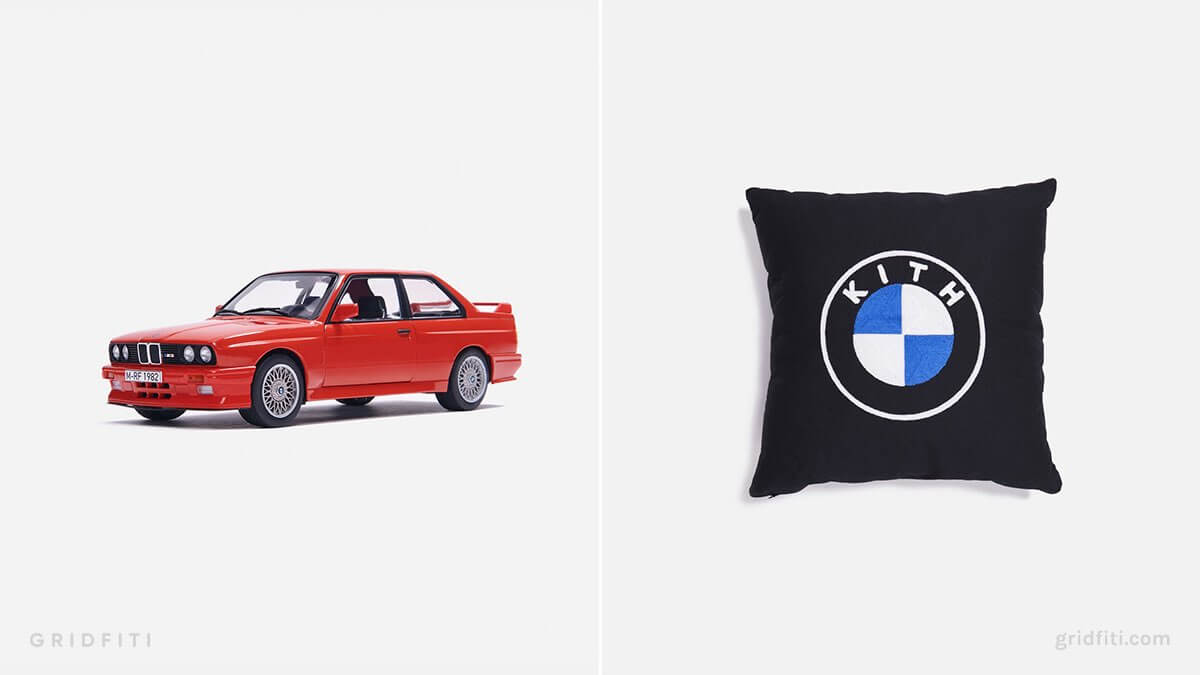 BMW Skateboard Wall Art
These automotive-themed skateboard wall art pieces are sure to catch some attention and add the perfect motorsport appeal to your space. These two picks include an E46 M3 and a DTM M3 with an M tricolor finish. Want more skateboard wall art inspo? Checkout our round-up on skateboard wall art ideas!
Where to start: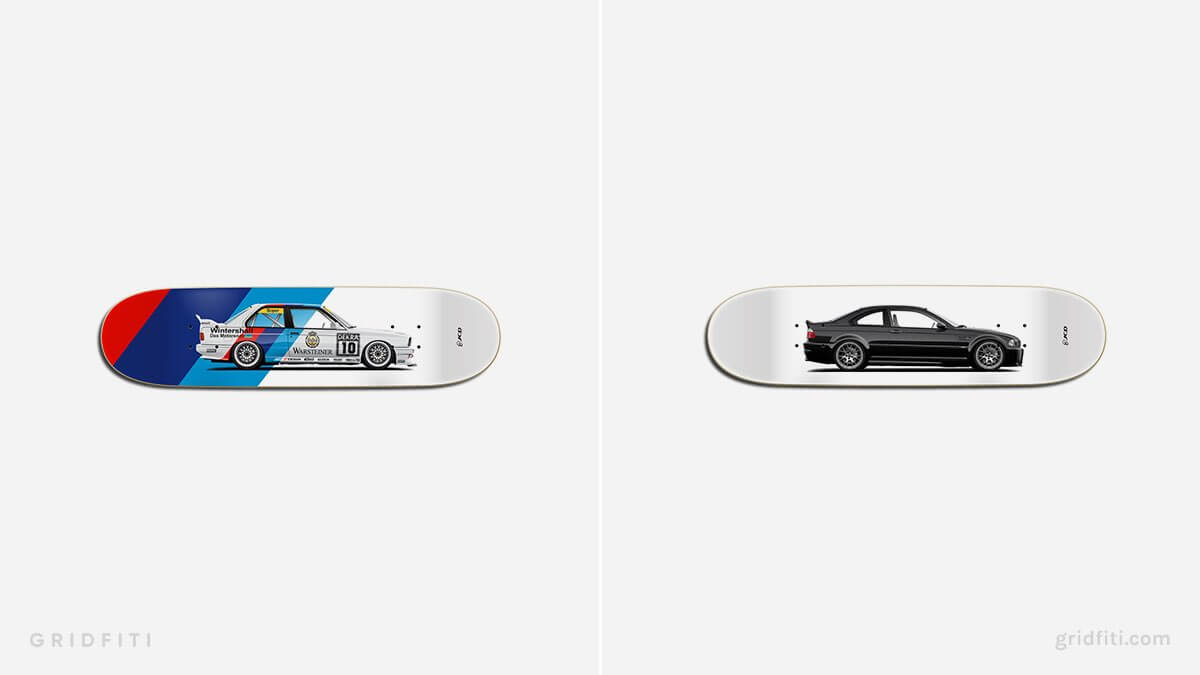 E30 Grill Coat Rack
Everyone should be welcomed into their home with the grille of the BMW E30 M3, so Martin Metalwork took it upon themselves to provide us with that experience! Say hello to the E30 Grill Coat Rack. Hang your coats on this nifty rack as soon as you get home — the coats even hang below the grill, so that iconic E30 face stays unobstructed.
Where to start: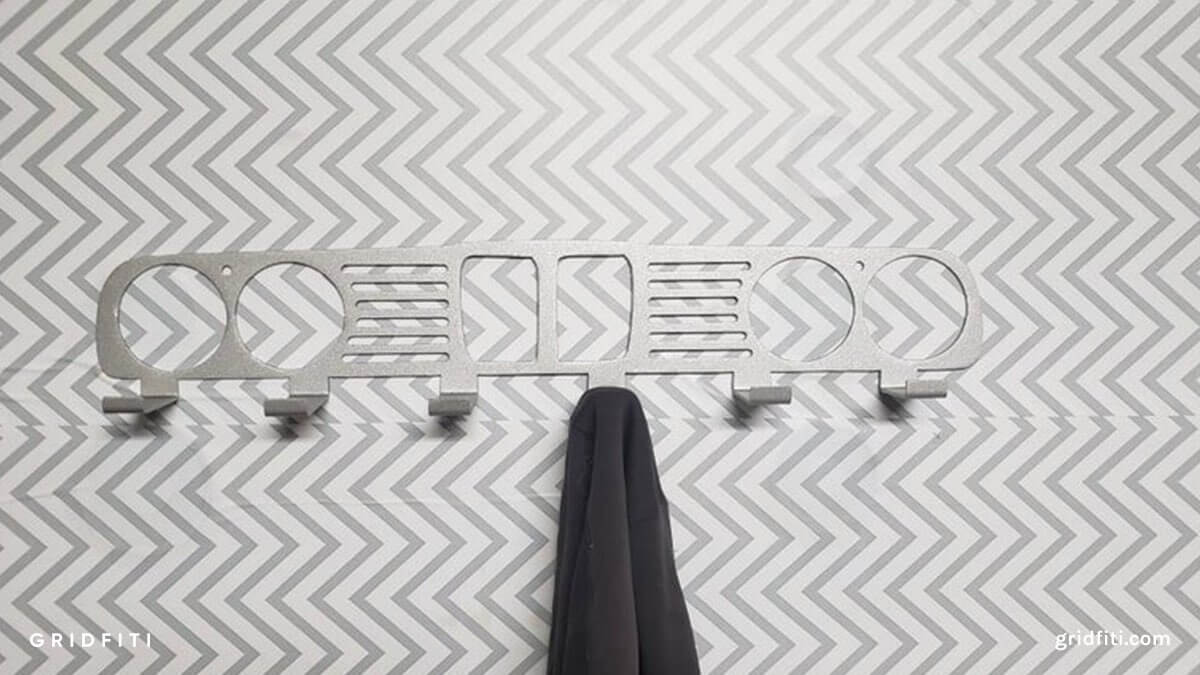 BMW Coasters – Black Concrete
We love these minimalist black concrete coasters inspired by the beloved BMW roundel. Use these to not only protect your surfaces, but accent them with your love for the Bavarian brand.
Where to start: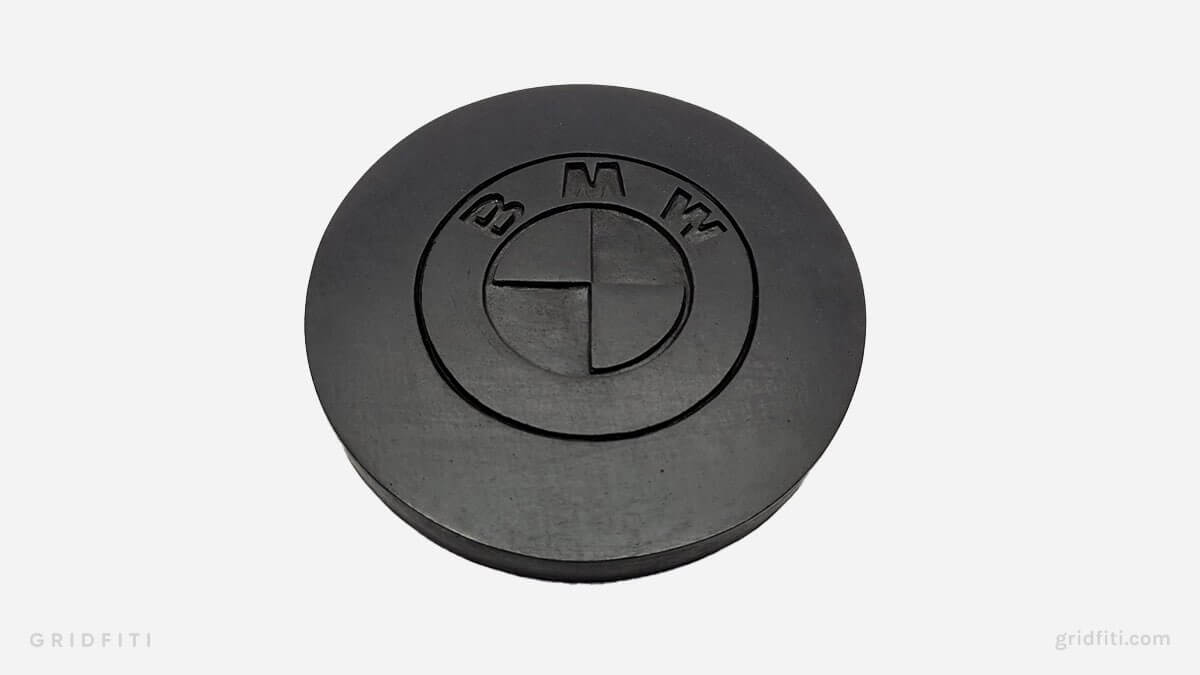 BMW Roundel Rug
A simple plush rug of the BMW Roundel — what more can any automotive fan want? Perfect for the home office, man cave, or even garage.
Where to start: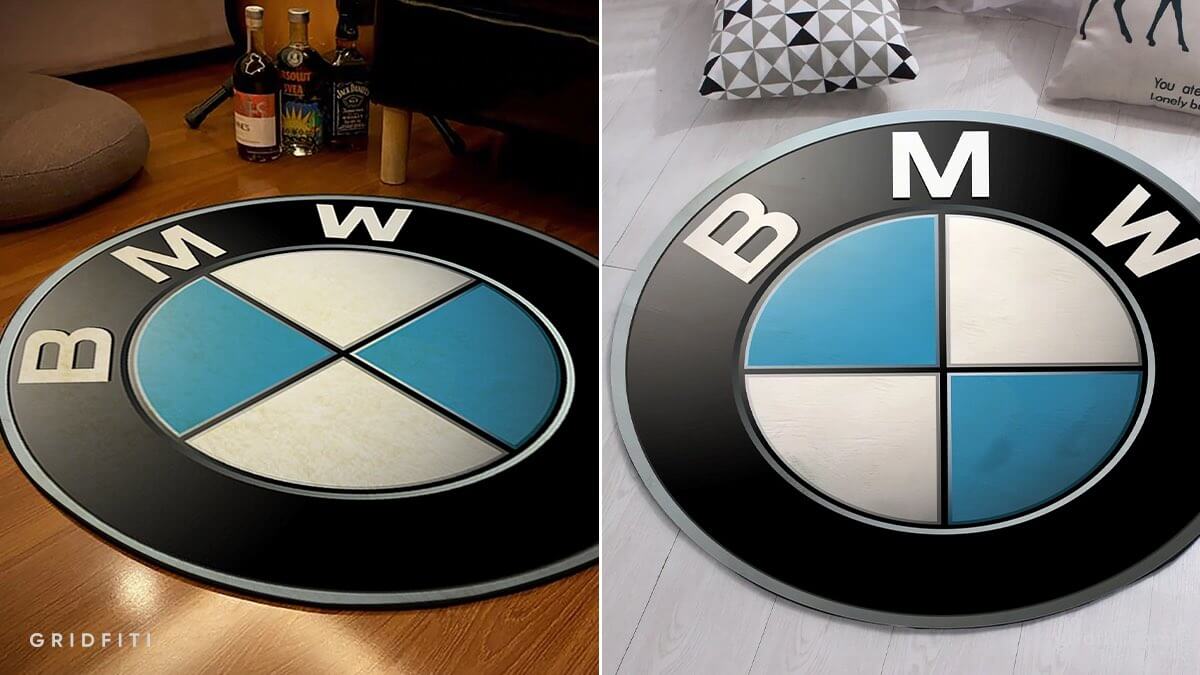 Which one of these BMW decor pieces is your favorite? Are there any other accessories we're missing? Let us know in the comments below!
Gridfiti is supported by its audience – when you buy something using the retail links in our posts, we may earn a small commission at no additional cost to you. We only recommend products we would use ourselves and recommend to our friends and family. Read more about our affiliate disclaimer.