A hypebeast: best known as someone who reps or collects the latest and trendiest clothes, sneakers, and accessories. Hypebeast culture has created a cult-like community of raving fans, and has given exclusivity a whole new meaning. Supreme BOGO tees? That Bearbrick that costs a paycheck? They've probably got it.
Hypebeast and streetwear culture's influence only strengthens with time, and we see this influence mesh more and more with other aspects of our daily lives – including room decor and home living.
We've compiled the must-have pieces for any hypebeast interior, inspired by streetwear enthusiast Thomas Biilmann Sonne. He's always posting clean shots of his hypebeast essentials and rare sneaker collection, so make sure to check him out!
Want more streetwear and style inspo? Subscribe to our mailing list to get the latest straight to your inbox 📮
Sneaker Wall Display & Hypebeast Shoe Cases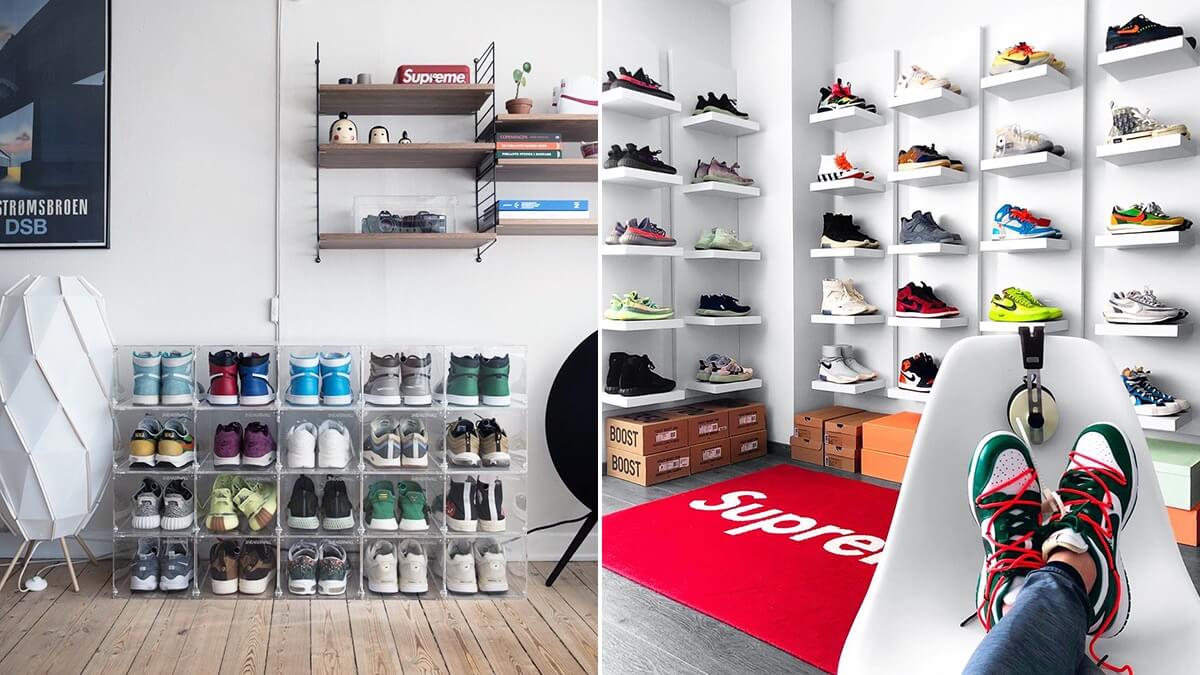 Photos by @thomasbsonne and @thesoloiistoficial
One of the best ways to showcase your shoe collection is to create a sneaker wall for your room. Besides displaying your sneakers like works of art, this (or any storage system in place) will keep your prized possessions safe and sound.
There are several different ways you can create a sneaker wall and the most common ones use simple shelving units which can be bought at IKEA (LACK Shelf). Additionally, you can look into buying Hypebeast shoe cases from retailers like The Container Store.
Streetwear Inspired Wall Art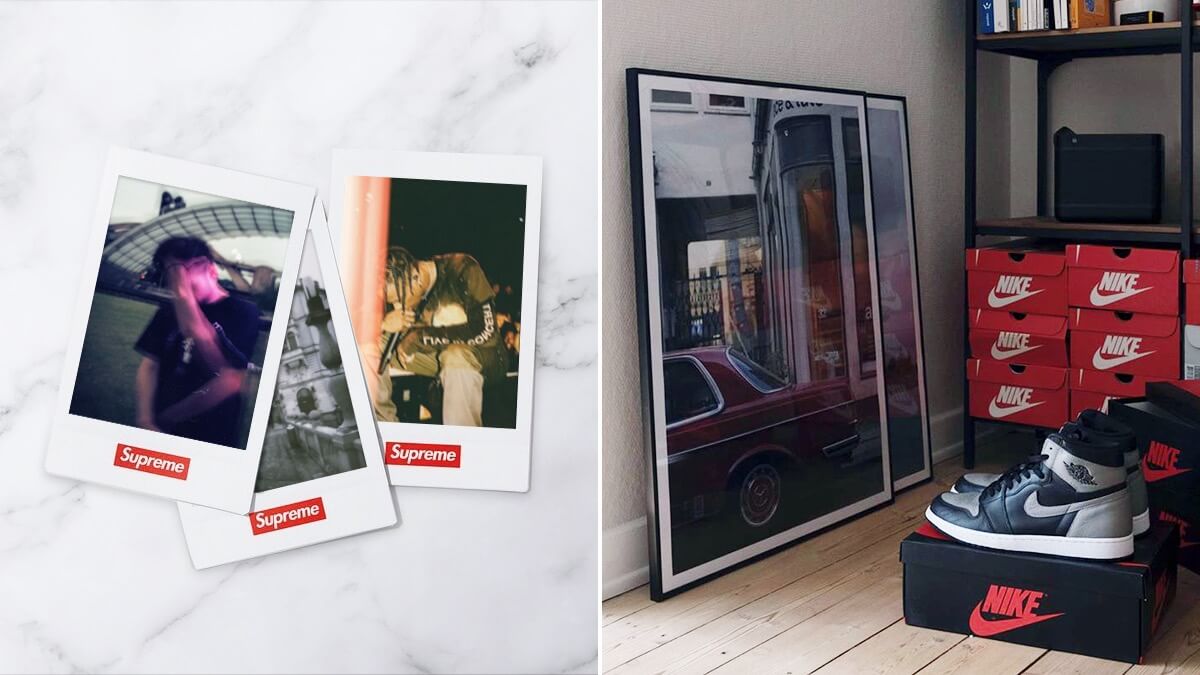 Photo by @thomasbsonne
Another essential for your hypebeast room is to have some dope pieces of wall art. Some great wall art ideas include having concert photos from your favorite hip-hop artists or streetwear designs from various artists. If you're looking to add some smaller visuals to your workspace, a good idea is to print out your digital, film, or Polaroid photos that you may have collected over the years.
Desk Setup & Work Accessories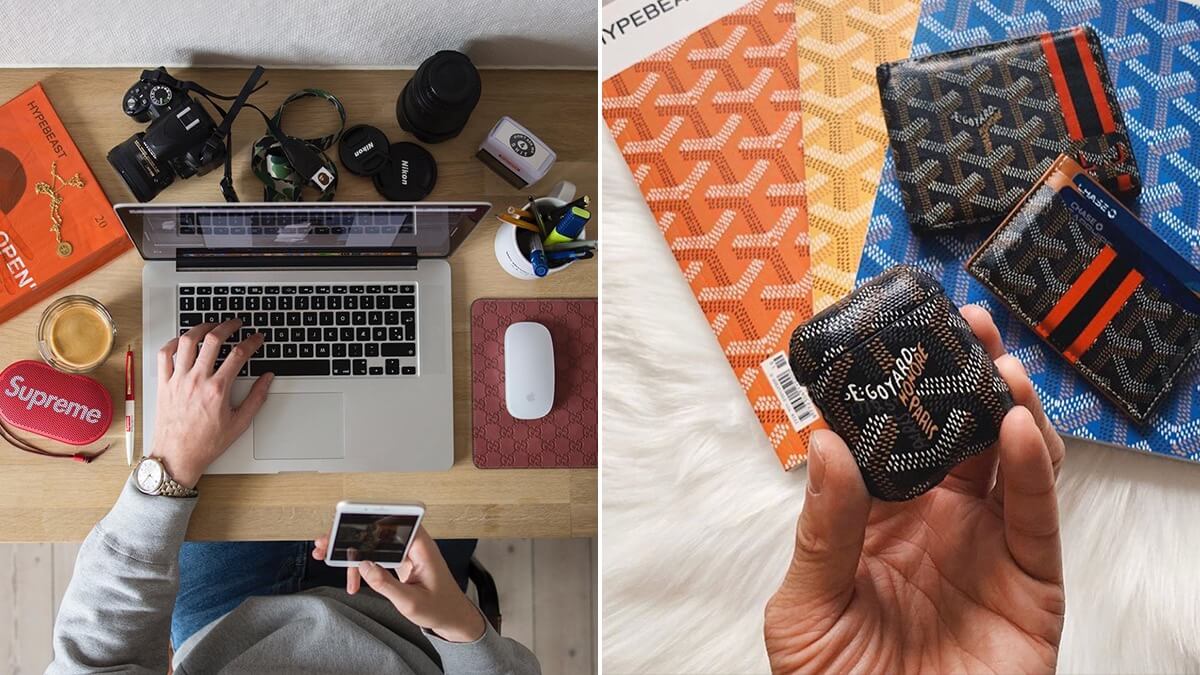 Photos by @thomasbsonne and @ldn2hk (via @brandidevers)
If you have a home workspace, you can really deck out your desk setup with some hypebeast accessories. Several brands sell stylish mugs, and you can also get a ton of accessories like desk covers, candles, incense, portable speakers, and AirPods cases from hype brands to step-up your workspace.
Mugs: Aime Leon Dore, JJJJound, Supreme
Candles: Diptyque Baies candle, Malin+Goetz candle
Portable Speakers: Bose SoundLink, UE Boom, Supreme portable speaker
Hypebeast Toys & Shelf Accessories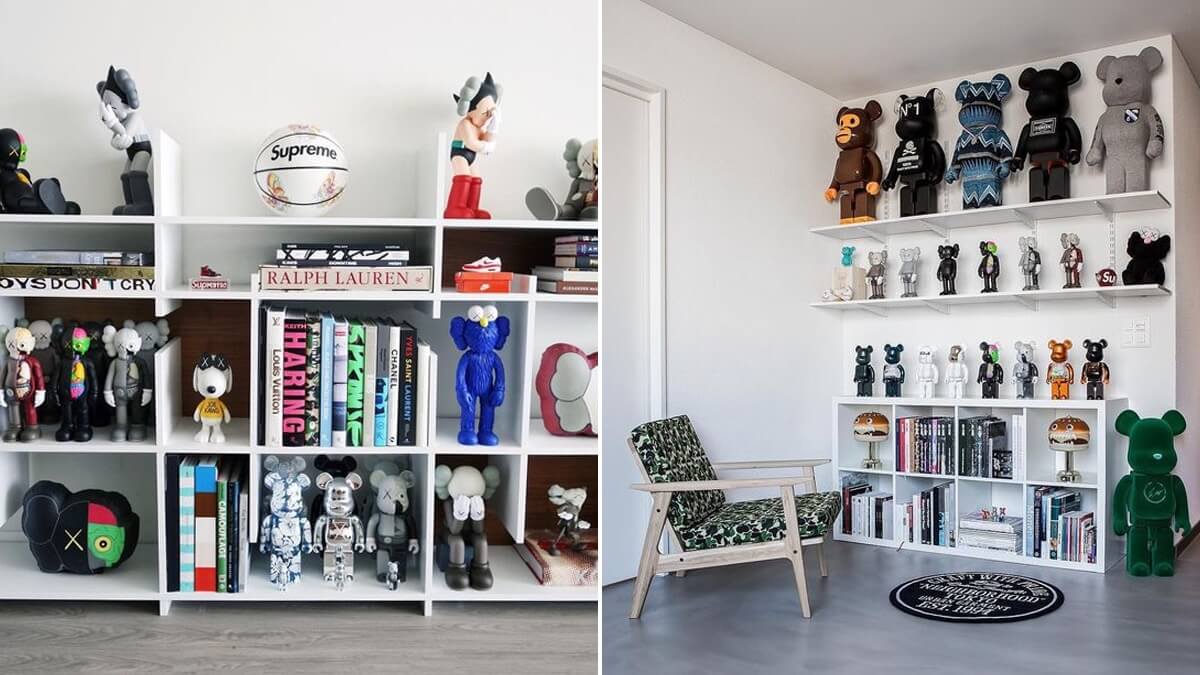 Photos by @dennistodisco and @saintcity
If you've heard of KAWS or Bearbricks, then you know exactly what we're talking about when we mention hypebeast display pieces. Hypebeast toys over recent years have become a very popular shelf accessory for collectors and enthusiasts. Although these toys are on the pricier side, there are several releases each year and you have several affordable options to choose from.
There's also nothing more unique than adding your own personal flair to your decor – whether it's souvenirs you've picked up from a trip, zines from a popup, concert tickets, or anything that makes you, you. We recommend throwing your own style in the mix so your shelves not only look hype, but tell a hype story.
Hypebeast Camera Straps & Photography Accessories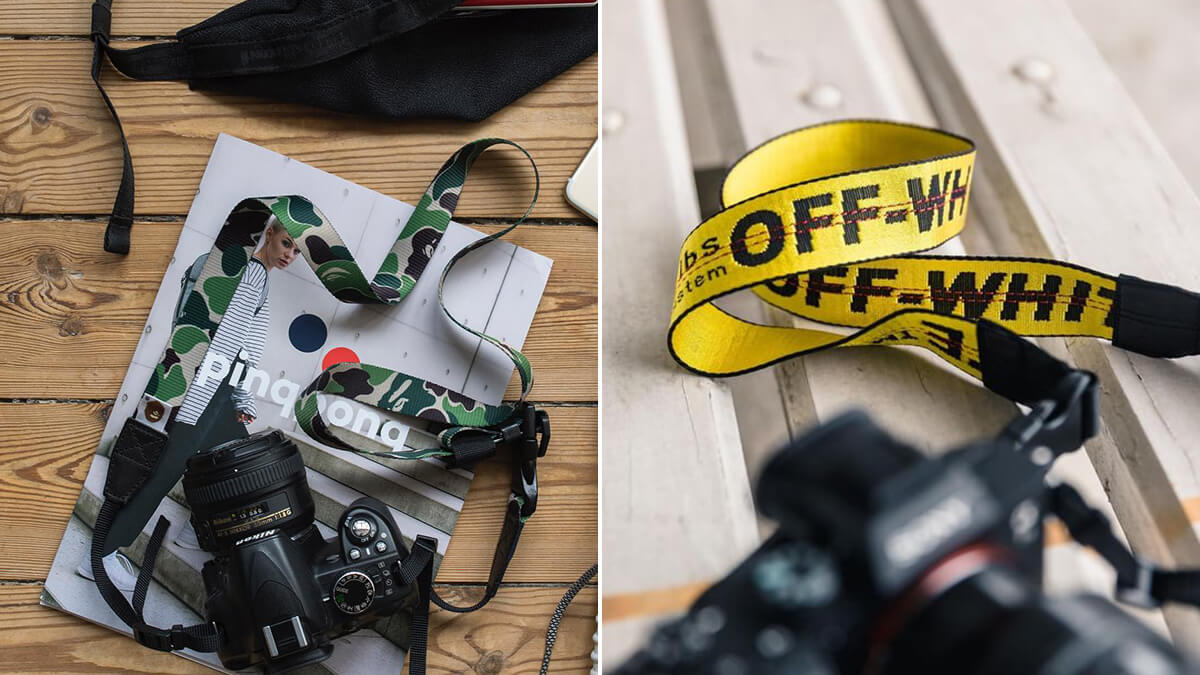 Photos by @thomasbsonne and @radek.ulehla
If you have any interest in Hypebeast photography then you might want to try some of our favorite hype photography accessories. Streetwear brands like Bape and Off-White have released camera shoulder straps in the past – and while you won't be able to find these for retail, StockX is your best bet for legit hypebeast camera straps.
If you're looking for something more understated and accessible that will still match your fit, try minimal paracord camera straps!
Hypebeast Room Rugs & Sneaker Mats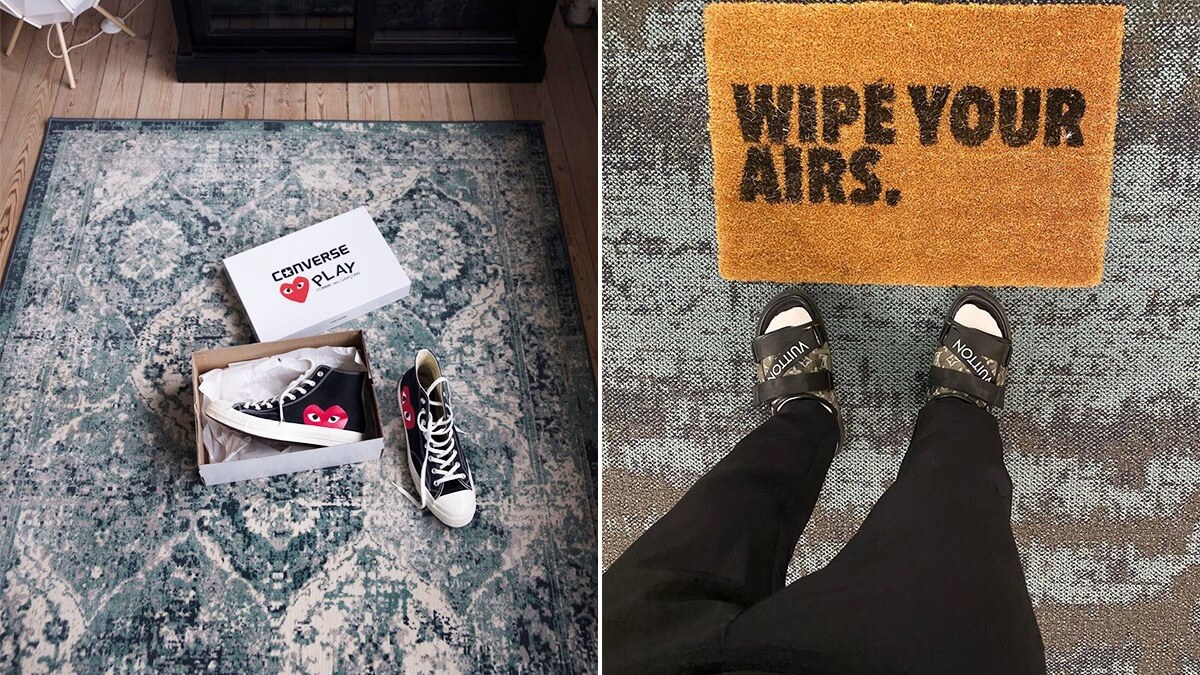 Photos by @thomasbsonne and @louiemcastro
A nice room rug can do wonders for your living space. There have been so many hype room decor releases over the few years, which include Virgil Abloh's Markerad IKEA collection, where you could purchase a hypebeast room rug for an affordable price. The IKEA collection has appreciated in value since it was sold out instantly, as most hype Virgil items typically do, but you can find many alternatives for a great price.
If you're wanting to splurge on a hype rug, these are some popular options:
Also, having a fresh sneaker mat can be functional and stylish, and is the perfect first impression to set the tone for the rest of your hype home. If you're a music lover, rappers like Roddy Ricch have created hype doormats paying homage to their popular lyrics.
Hypebeast Stickers & Decals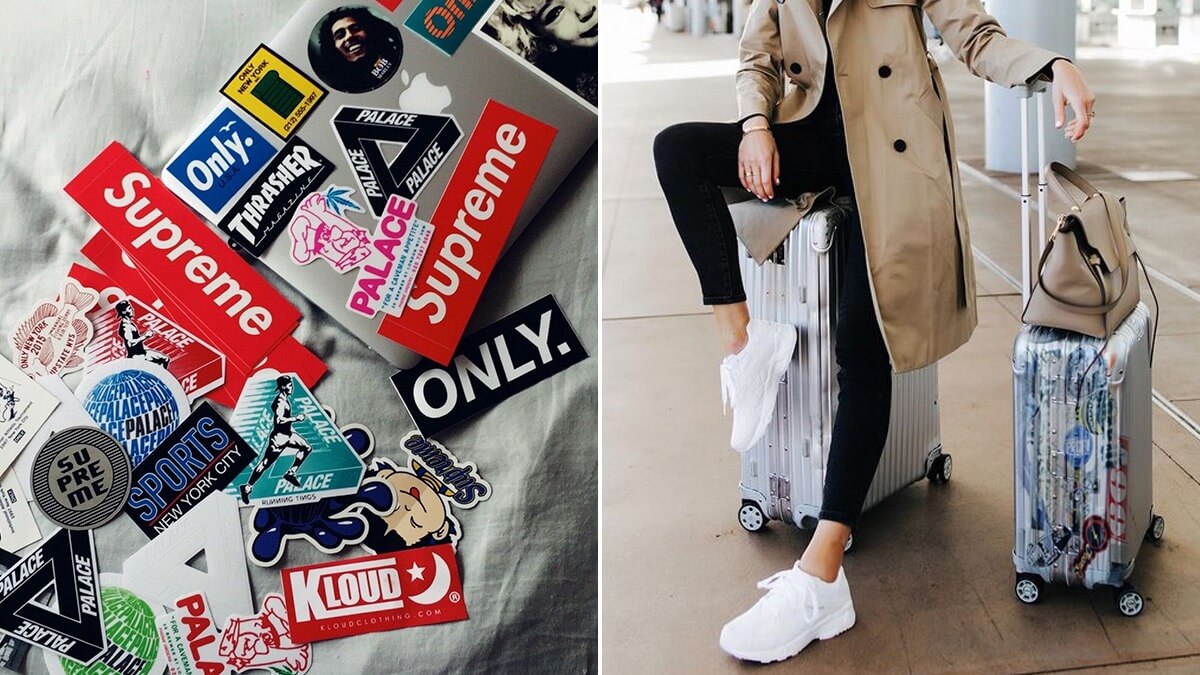 Hypebeast stickers are a great addition to your everyday carry, and they're easily attainable. Most streetwear brands like Supreme will offer stickers on in-store or online purchases. You can put your hype stickers on anything: your laptop, iPad, portable speaker, and beyond. Adding stickers to your luggage is also a great way to rep your favorite brands while you're at the airport or in a new city!
Hypebeast Music & Playlist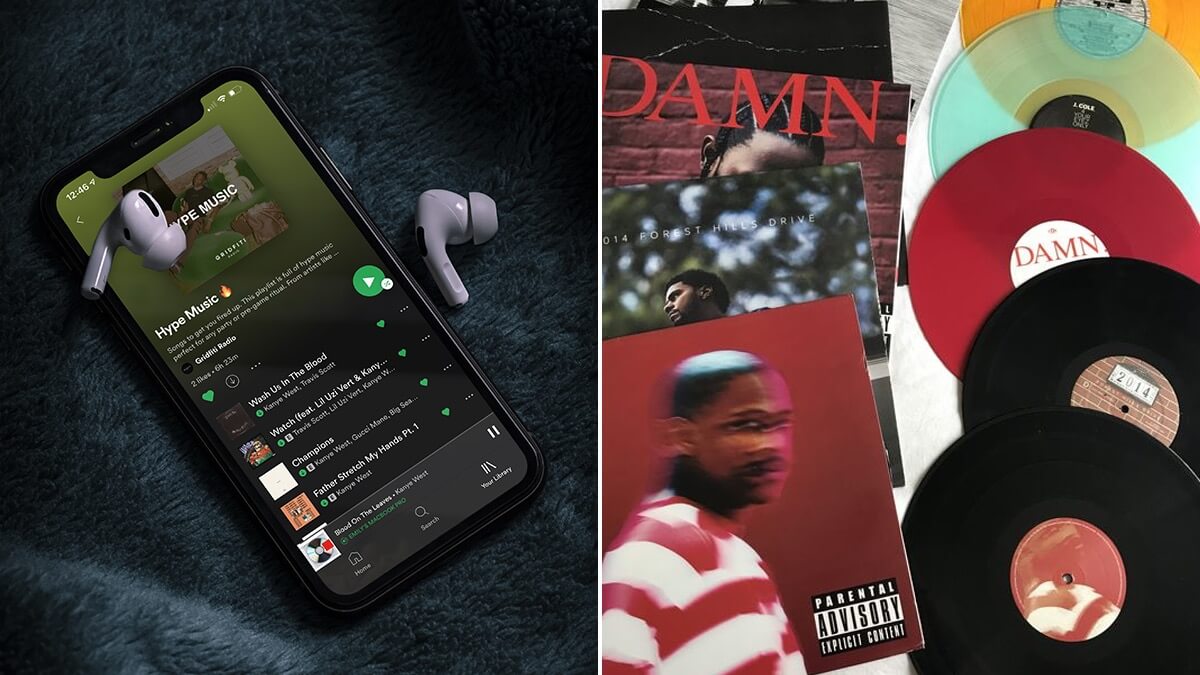 Photo /isajaniadrian (Pinterest)
A lot of today's hypebeast culture comes from hip-hop and rap artists that are pushing the movement forward in their style and lyrics. We've created a Spotify hype music playlist, freshly stocked with the latest and greatest tracks from these artists who we have to thank for being ringleaders of the culture.
For room decor – if you own a record player or CD player and want to keep it classic, analog is anything but dead. Try putting some vinyls or discs of your favorite albums on display to liven up your space.
Streetwear Travel Carry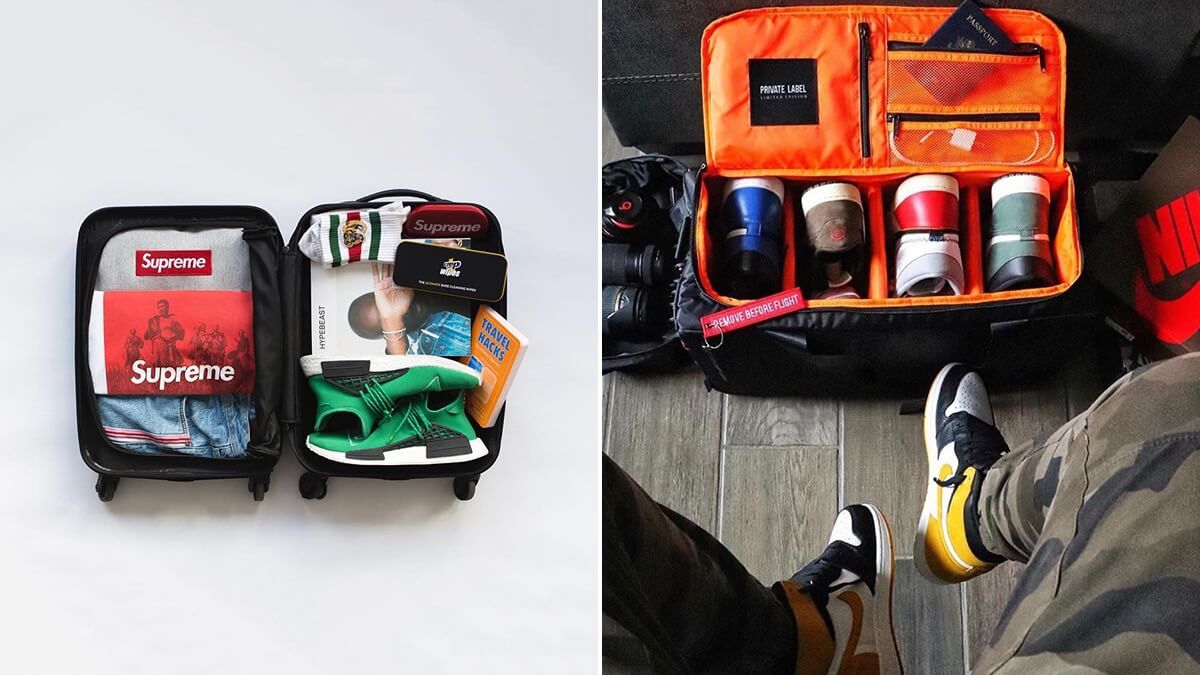 Photos by @thomasbsonne and @jaygeefromkc
When travelling, it's important to look good while feeling good. You might not be able to bring your whole wardrobe with you, but it's important to pack your hypebeast essentials such as your sneakers, and travel accessories.
Consider some luggage that can properly store your sneakers – Private Label NYC's classic sneaker duffle is a go-to in the community. Additionally, a portable phone charger, a portable speaker, and some solid headphones or earphones are some tech essentials you should bring along. And don't forget Jason Markk quick sneaker wipes and a clean pair of shoelaces to keep your sneakers fresh on the go!
Hypebeast Shoes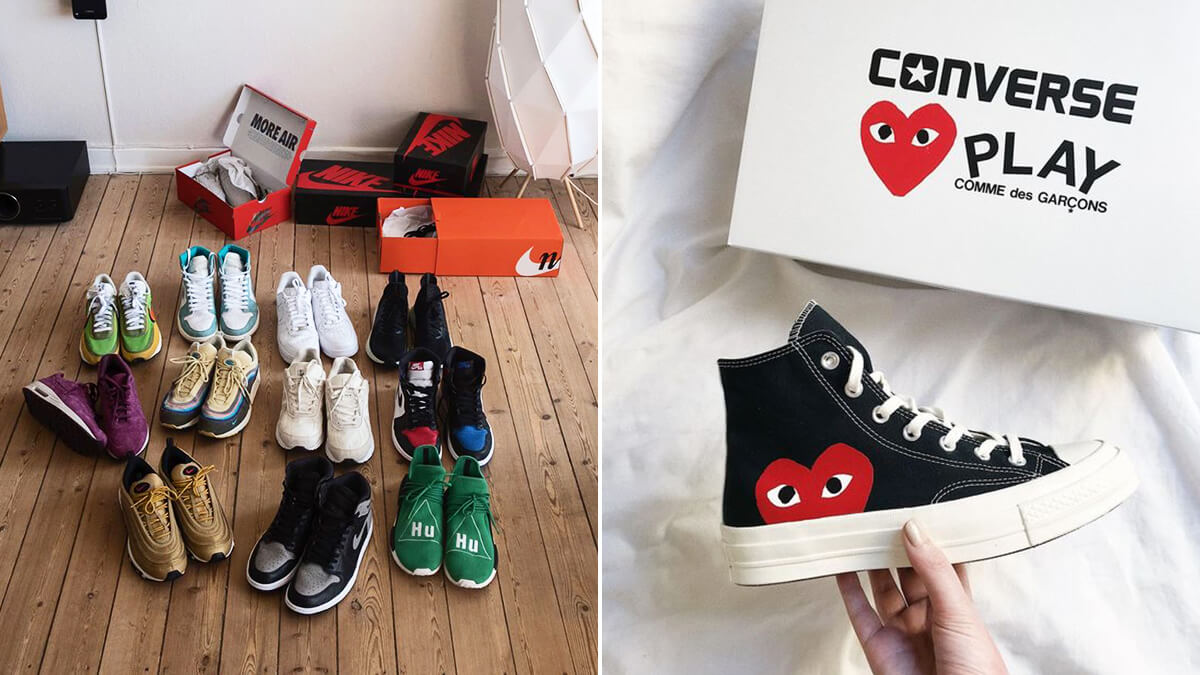 Photos by @thomasbsonne and @fashionchick
Without a question, the birth of hypebeast culture started with sneakerhead culture. A strong rotation of the latest, most sought-after sneakers are a must-have in any hypebeast's life.
The list goes on when it comes to shoes hypebeasts gravitate towards, but some of the most popular sneaker silhouettes include the Nike Air Jordan 1s, Nike Dunks, and more. If you're looking for something easier to cop, Converse x Comme des Garçons Chucks are often in stock, or classic white Nike Air Force 1 lows are cheap and never go out of style.
To keep up to date with the latest sneaker release dates, check out Sneaker News' release calendar. For releases, you can count on apps like SNKRS and Frenzy for the latest drops. But if you've taken the L and need to buy resale, try StockX or GOAT, which both give you peace of mind with their legit checks guarantees.
Hypebeast Hygiene & Personal Care Essentials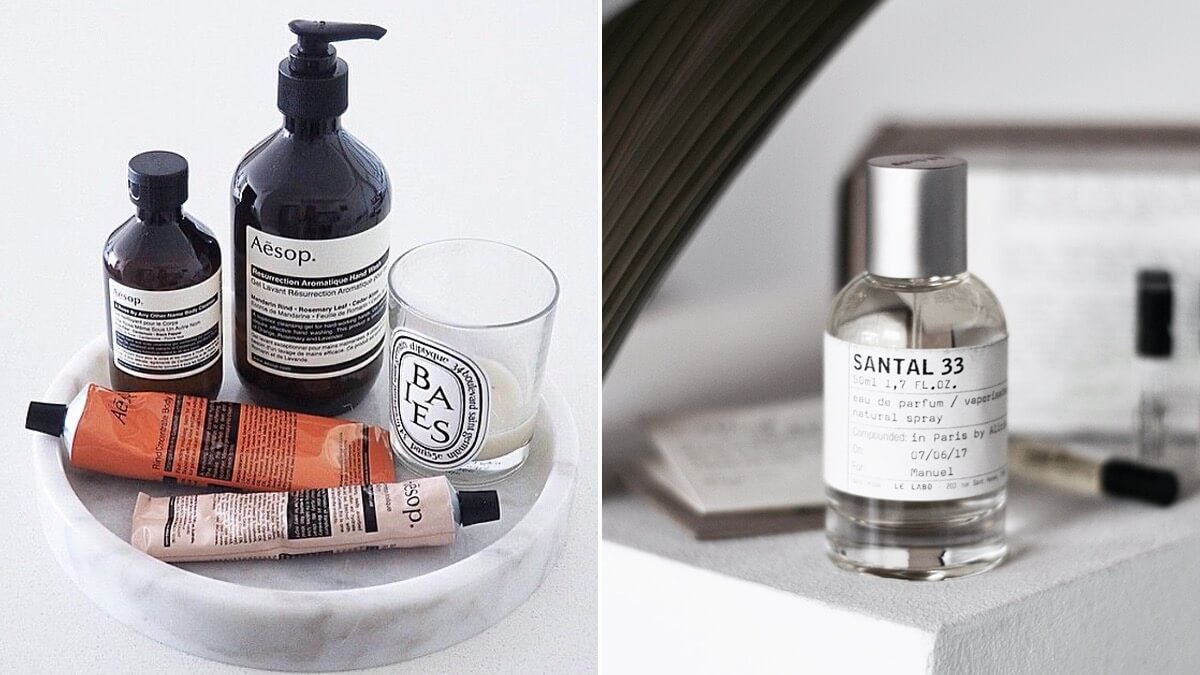 Photos by @acupofchic and @talunzeitoun
Fresh scents pair perfectly with fresh kicks. Some popular brands that offer high-end fragrances, soaps, and other personal care products include Aesop, Le Labo, and Diptyque. Some fan favorites include Aesop Resurrection Hand Wash, Le Labo Santal 33 and Santal 26 fragrances, and Diptyque Baies candle (pro tip: an empty Diptyque makes for a great decor container).
Floor Mirror for Streetwear Outfits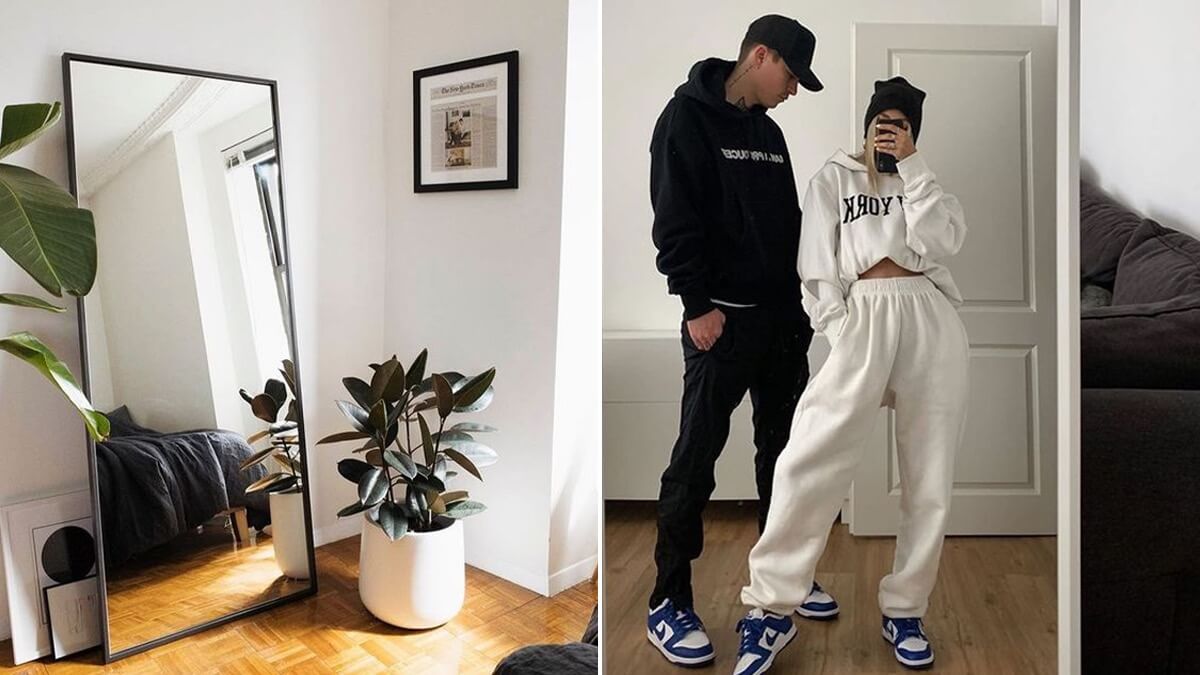 Photos by @kirstenbbaumberger and @blvckd0pe
You've just put together a clean fit for the day, and now it's time to show it off before you head out. Set up a floor mirror in your room for quick fit checks, and even snap a pic for your IG story to share fit pics with your friends and followers. Large floor mirrors are available on Amazon such as the NeuType Full Length Floor Mirror, or any furniture store like IKEA. For higher end options, check out CB2 or West Elm's selections.
Hypebeast Wallpapers & Backgrounds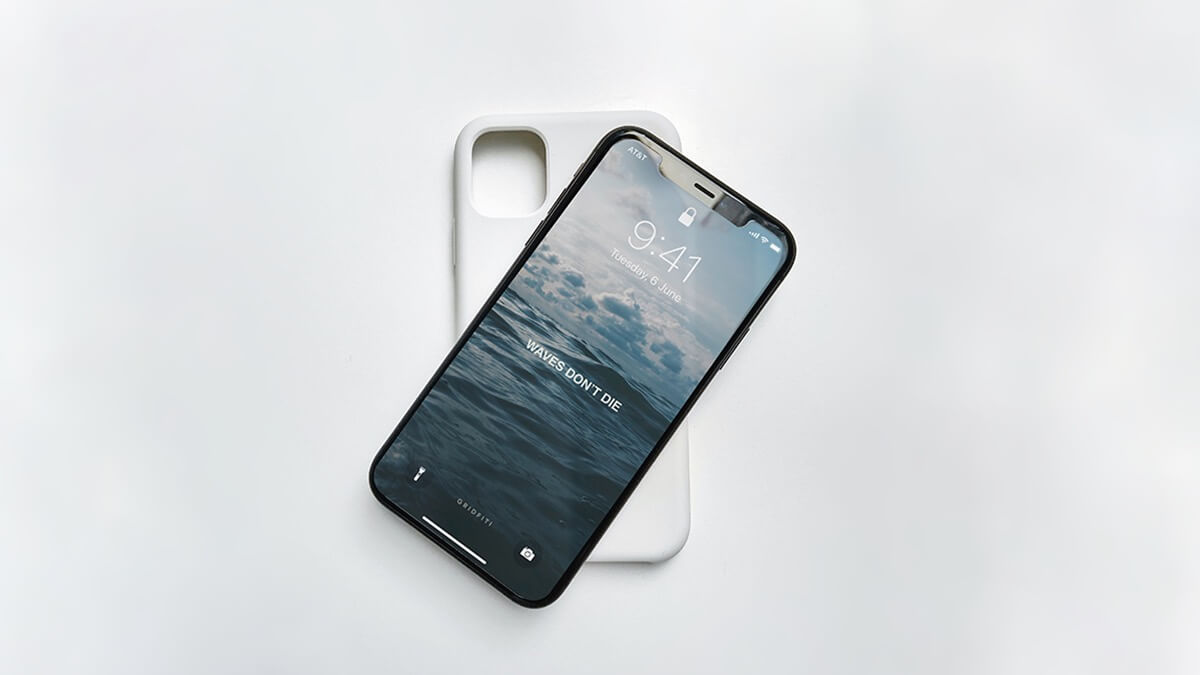 Gridfiti – Kanye West Wallpapers
The cheapest essential you can get for your hypebeast setup is a wallpaper for your phone or computer. You can find several great wallpapers with hypebeast fonts and quotes on Pinterest.
We even designed some cool Kanye West wallpapers inspired by his albums and rap lyrics which make for some clean iPhone backgrounds!
Hype Closet & Organized Wardrobe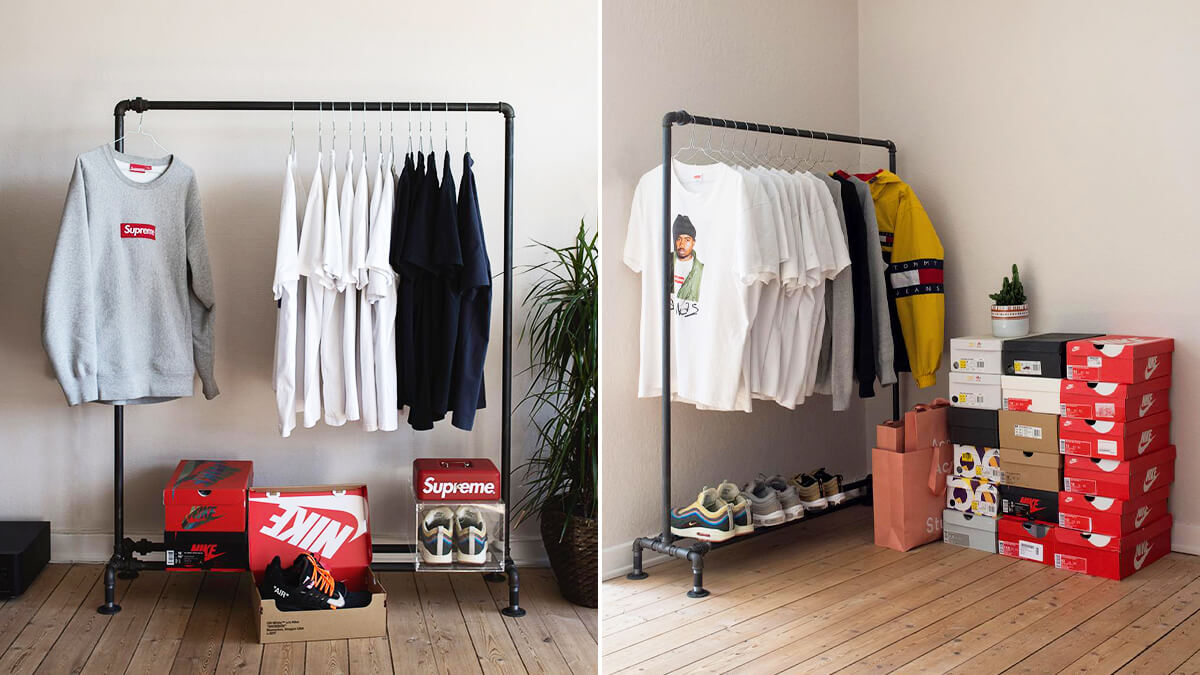 Photo by @thomasbsonne
Having an organized closet just makes things simpler when picking out an outfit for the day. Additionally, an organized wardrobe is appealing to the eye and it's a great way to preview some new clothing hauls.
A good idea is to have an external clothing rack separate from your closet to showcase your current rotation. We'll typically swap items on our clothing racks based on the different seasons and depending on what the weather is like in our respective cities.
The clothing rack we recommend is from RackBuddy. They have the highest quality clothing racks and their pipe design is unique, yet super minimal and stylish for any bedroom – a hypebeast room essential.
Hypebeast Books & Magazines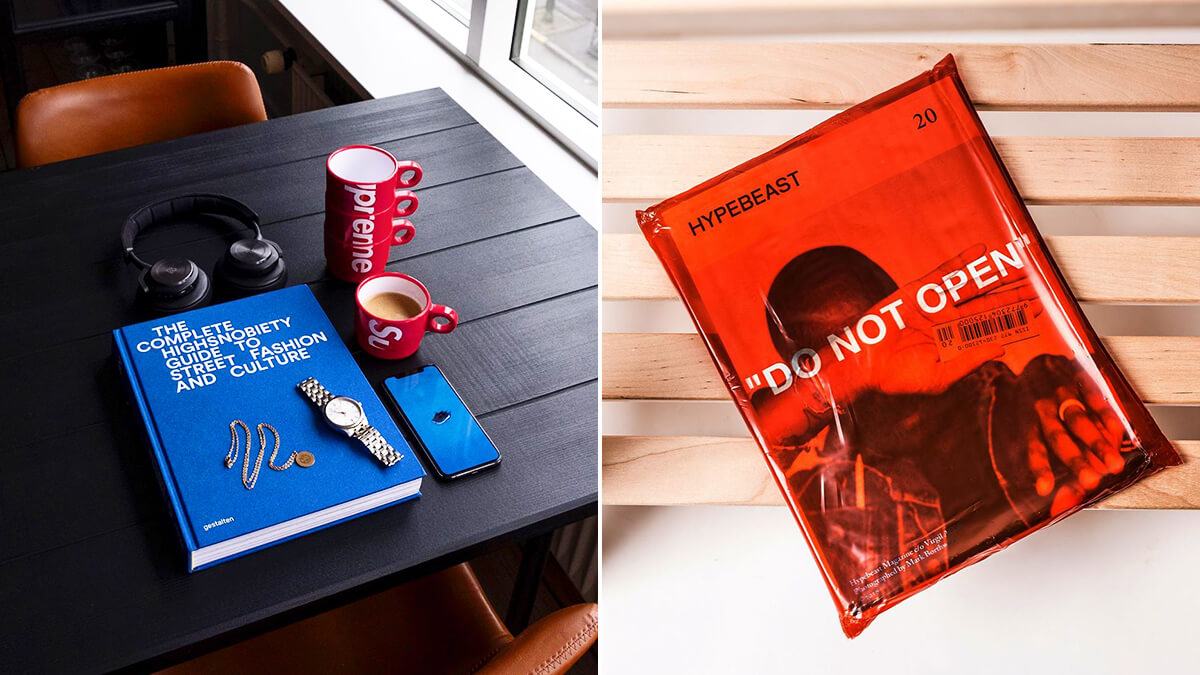 Photos by @thomasbsonne and @crossoverstores
While hypebeast reading material looks nice and might collect dust for most people, they actually hold a ton of value. If you're looking to be inspired, then there are several sneaker books and fashion magazines that can certainly influence your style and open up new perspectives on hypebeast culture.
Some of our favorite print material include photo books from different photographers in the space, lookbooks from famous designers or up-and-coming brands, and sneaker magazines from some of our favorite media companies!
Streetwear Moodboard & Inspiration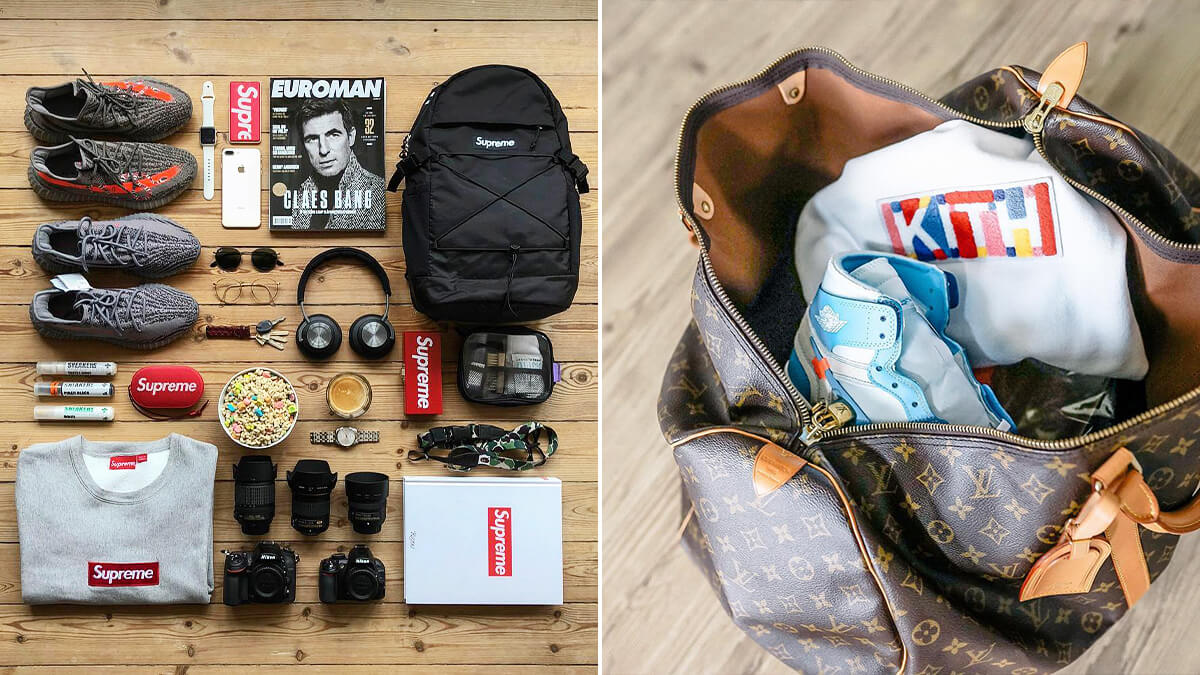 Photos by @thomasbsonne and @louiemcastro
As a hypebeast, it's important to stay up-to-date with fashion trends and modern HB culture. A good way to do this is by creating a moodboard that helps you curate some of your favorite photos and gives you inspo for future purchases so you're making more informed style choices!
If you don't have a moodboard of your own, check out our streetwear moodboard that we've curated on Pinterest. On our board we showcase some of the most popular street fashion trends, along with hypebeast room essential ideas which you can apply to your own personal setup.
Last but not least: freshen up your feed and keep up with the latest trends from the industry's finest! We recommend following streetwear tastemakers and influencers such as Louie Castro, Madison Blank, Kim Duong, LDN2HK, Dennis Todisco, David Fischer, Jonathan "Cran", Thomas Sonne, Hanna Helsø, and Lena Nash.
Are we missing any key hypebeast essentials? What other hype items do you have in your room and wardrobe that should be added to the list? Let us know in the comment section below!
Gridfiti is supported by its audience – when you buy something using the retail links in our posts, we may earn a small commission at no additional cost to you. We only recommend products we would use ourselves and recommend to our friends and family. Read more about our affiliate disclaimer.