Thomas Biilmann Sonne is a 22 year old living in Copenhagen, Denmark. He's currently working as an Apple Technician and has always been into sneakers and Hypebeast fashion. Thomas enjoys having collectible items and fashionable clothes that other individuals can't easily get their hands on. Today we're going to be showcasing some of Thomas' Hypebeast essentials!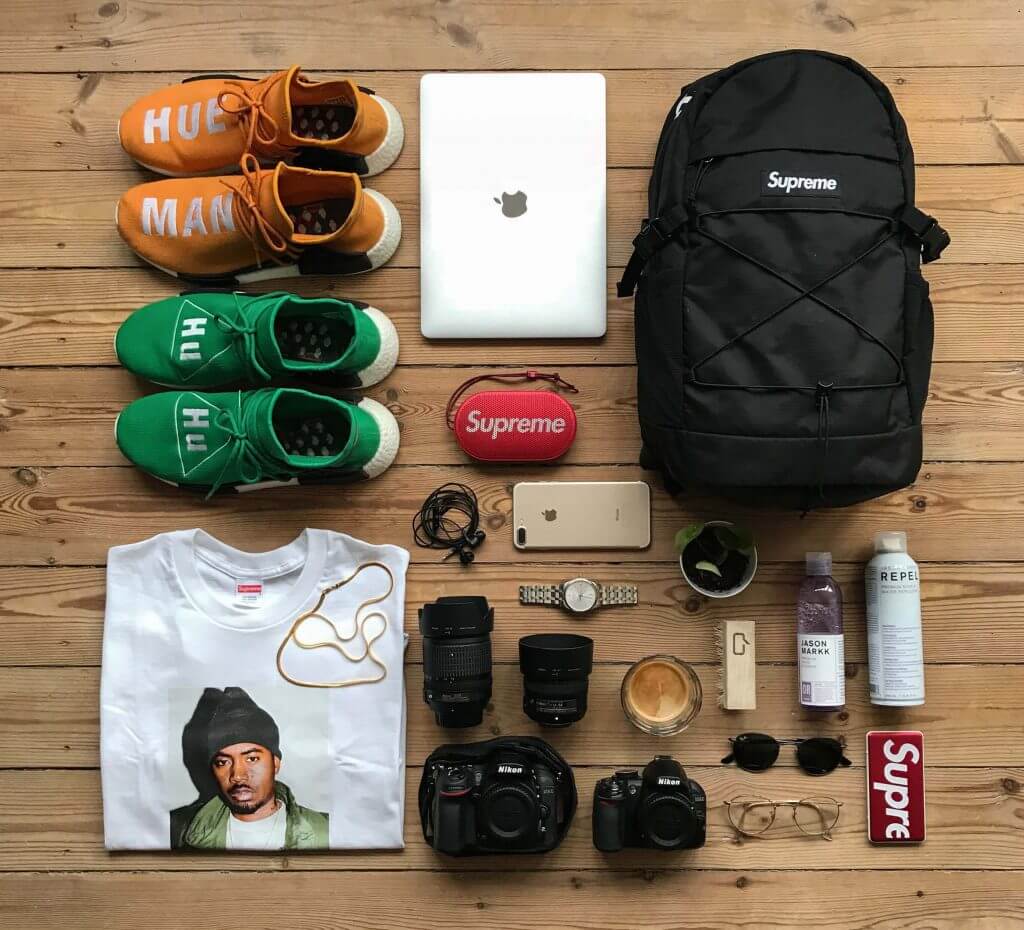 | | | | |
| --- | --- | --- | --- |
| 2 pairs of Adidas NMD x Pharrell sneakers | Supreme T-shirt 'Nasty Nas' | Supreme Backpack | Supreme x Beoplay P2 speaker |
| Supreme PowerBank | Macbook Pro | iPhone 7+ | Beoplay headset |
| 2 pairs of RayBan glasses. | Nikon D7200 | Nikon D3100 | 2 Nikon camera lenses |
| Certina Watch | Gold chain | Jason Markk shoe cleaning products | Cup of coffee in a Supreme glass |
Adidas NMD x Pharrell sneakers – The Green sneakers are one of Thomas' current favorite sneakers right now. He bought both Adidas NMD pairs last summer and only wears them if he knows it's going to be a sunny day.
A cup of coffee in a Supreme glass – Thomas always tries to feature a cup of coffee in his photos. Many people have noticed and have called it his signature piece. It's just a Nespresso coffee with a bit of milk.
What are some of your favourite phone apps that you use?
Instagram is one of them and Thomas also uses the Shopify app a lot because he's about to start his own website. Thomas also uses the Spotify app because of his love for music and he listens to music all day long.
Three of Thomas' favorite songs include:
He listens mostly to Hip Hop & Rap.
Follow @thomasbsonne on Spotify
Hypebeast street fashion inspirations and why?
Thomas gets his inspiration from a lot of people off Instagram. He likes to think all "hypebeasts" inspire each other. More specifically, Thomas gets a lot of inspiration from a Danish Instagram user named @madsdamind. Thomas says, "He's a sneakerhead with a cool style."
Artists like Travis Scott and A$AP Rocky also inspire Thomas.
Favourite picture that you created and why?
This is his favourite picture. Thomas likes to setup his photos and most of the time it takes him a while to get the right photo. He also included the signature classic cup of coffee.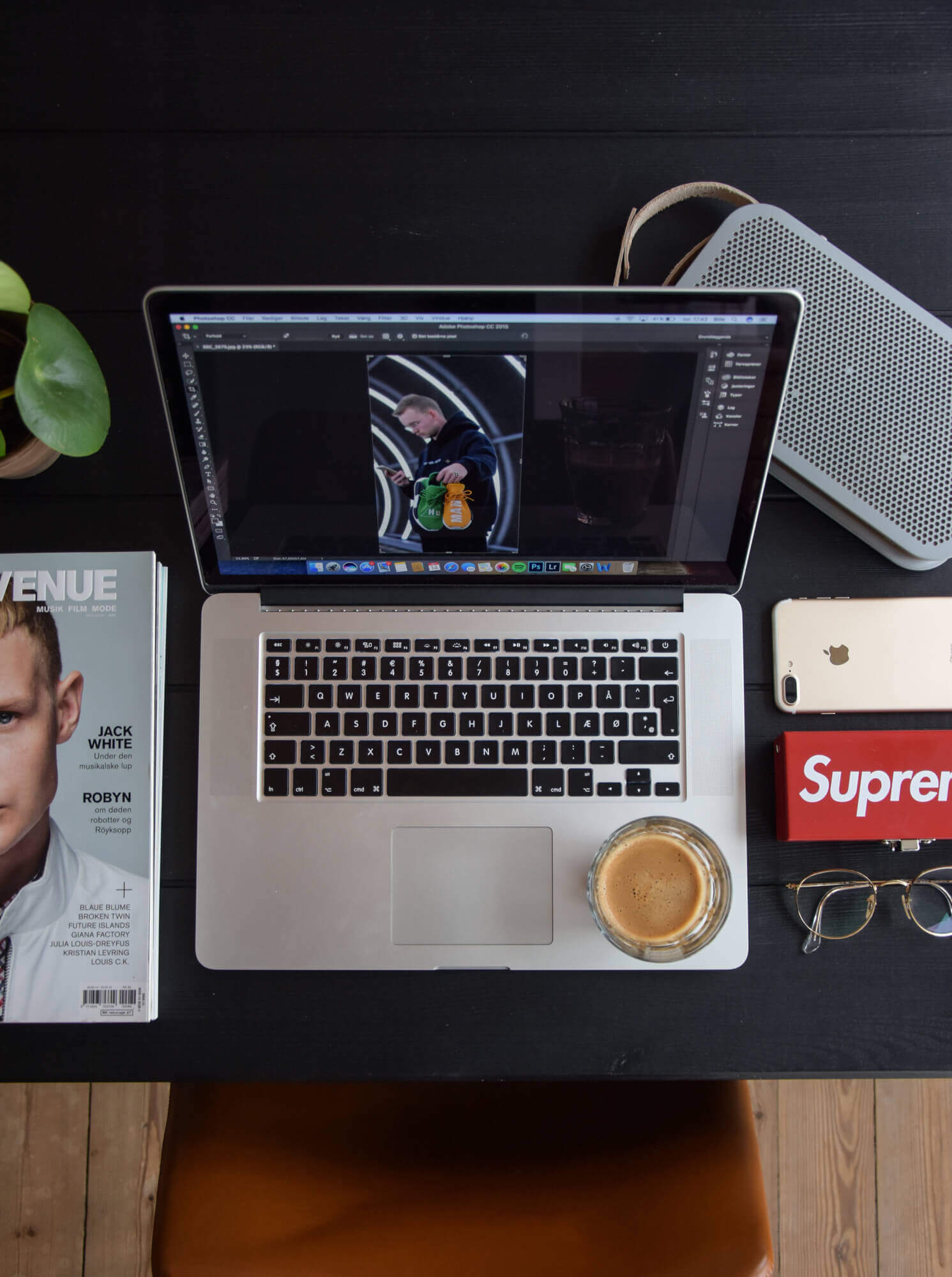 What is your favourite piece of Hypebeast clothing and what is your favourite Hypebeast shoe right now?
His favourite piece of clothing is surprisingly not a very hyped piece. It's a striped shirt from the Swedish brand Acne Studios. It took him 4 months of consideration before he finally bought it. Thomas says, "The sad part is, I've only worn it once since I've bought it."
His favourite sneaker right now is the Adidas NMD x Pharrell in the green colourway. He's I've looked at some Jordans for a while now and thinks he's close to buying his first Jordan's soon.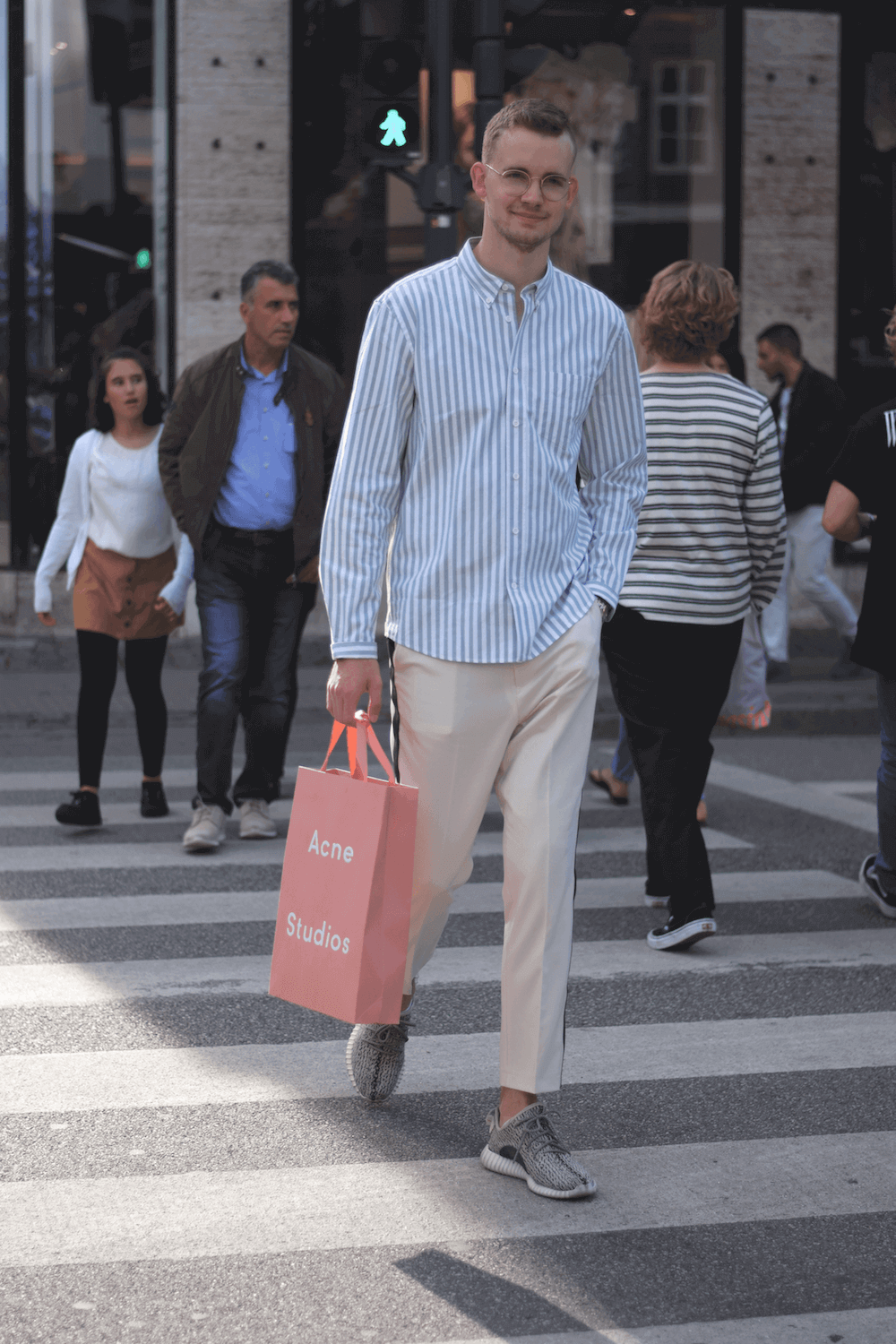 If you had one piece of advice for creators reading this, what would it be?
Thomas says, "My advice would be to just be yourself. Don't let anybody bring you down. If you really want something, fight for it."
You can follow Thomas on Instagram @thomasbsonne. If you're looking for another Hypebeast essential to add to your everyday carry, check out the Off White camera straps!