Whether you're a frequent flyer, creator, college student, or just want some ideas for what to add to your everyday carry, we got you with a full guide on what to bring along with you in your tech bag.
We've curated the best products that have been recommended from some of the top creators. See what suits your lifestyle, and even add some new tech essentials that will make your day-to-day a bit easier.
Want more setup and tech ideas and inspo? Join our mailing list to get the latest straight to your inbox 📮
What's in My Tech Bag: Tech EDC Essentials
Here's everything we'll cover for your tech bag carry:
Tech Bag

Tech Backpacks
Tech Tote Bags
Tech Organizers & Pouches

Portable Power Banks
Cables
USB-C Hubs
Wall Plugs & Adapters
Portable Bluetooth Speaker
Smartphone & Accessories
Tablet & Accessories
External Portable Hard Drive
Wireless Headphones & Earphones
Laptop & Accessories

Mouse
Keyboard
Laptop Sleeves
Tech Bags
Tech Backpacks
Having a backpack that is functional, yet stylish is so important when it comes to finding the best tech bag for your everyday carry. These are some fan favorites from creators around the globe, with unmatched quality and design.
Our Tech Backpack Picks: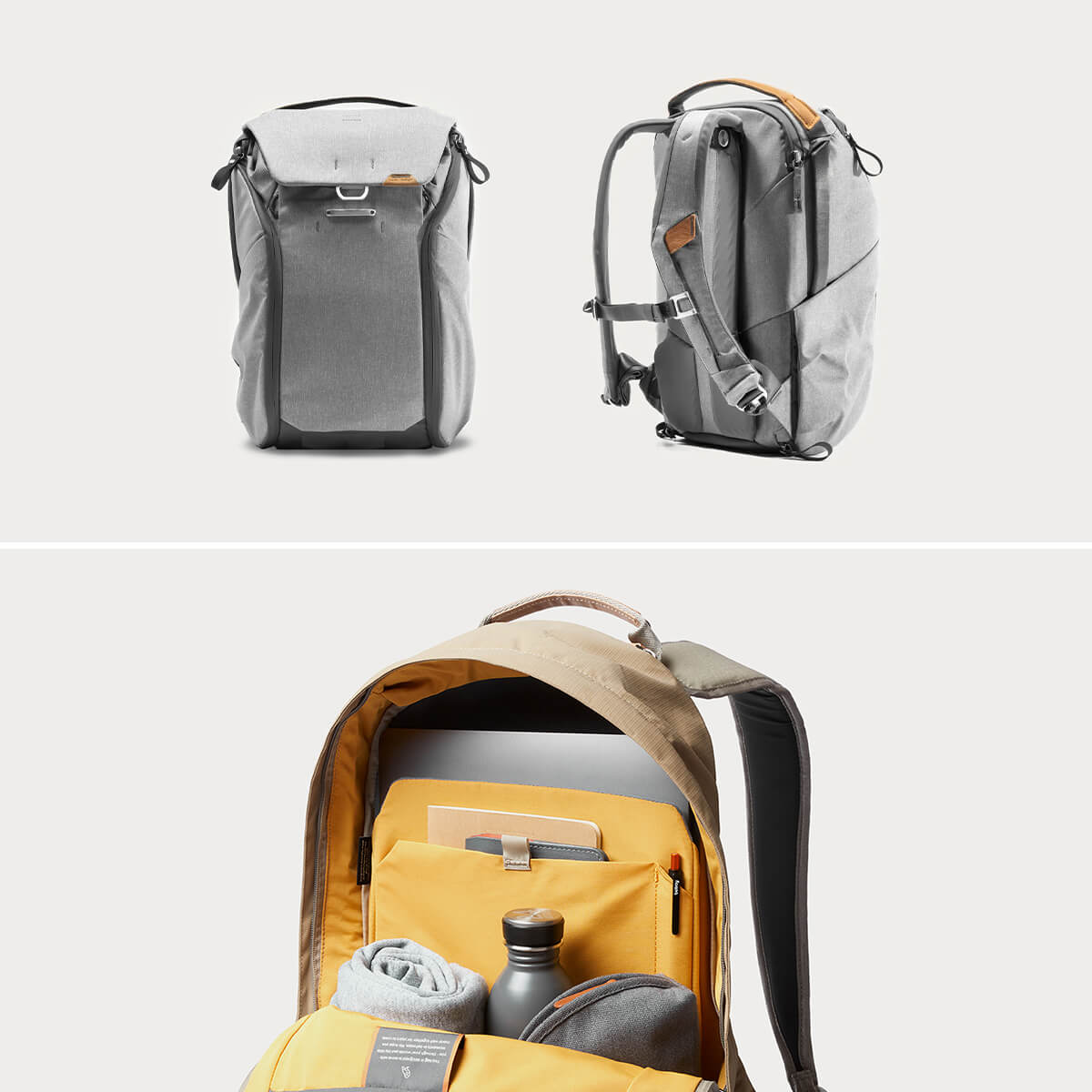 Images by Peak Design & Bellroy / Moment
Tech Tote Bags
A tote bag doesn't just have to be for groceries. Whether you're headed to a nearby coffee shop or onto a flight, a tech tote will let you carry your essentials in style. These tote bags sport a ton of robust features for your everyday carry – including organization pockets, laptop sleeves, waterproof zips, water bottle pockets, and more.
Our Tech Tote Picks: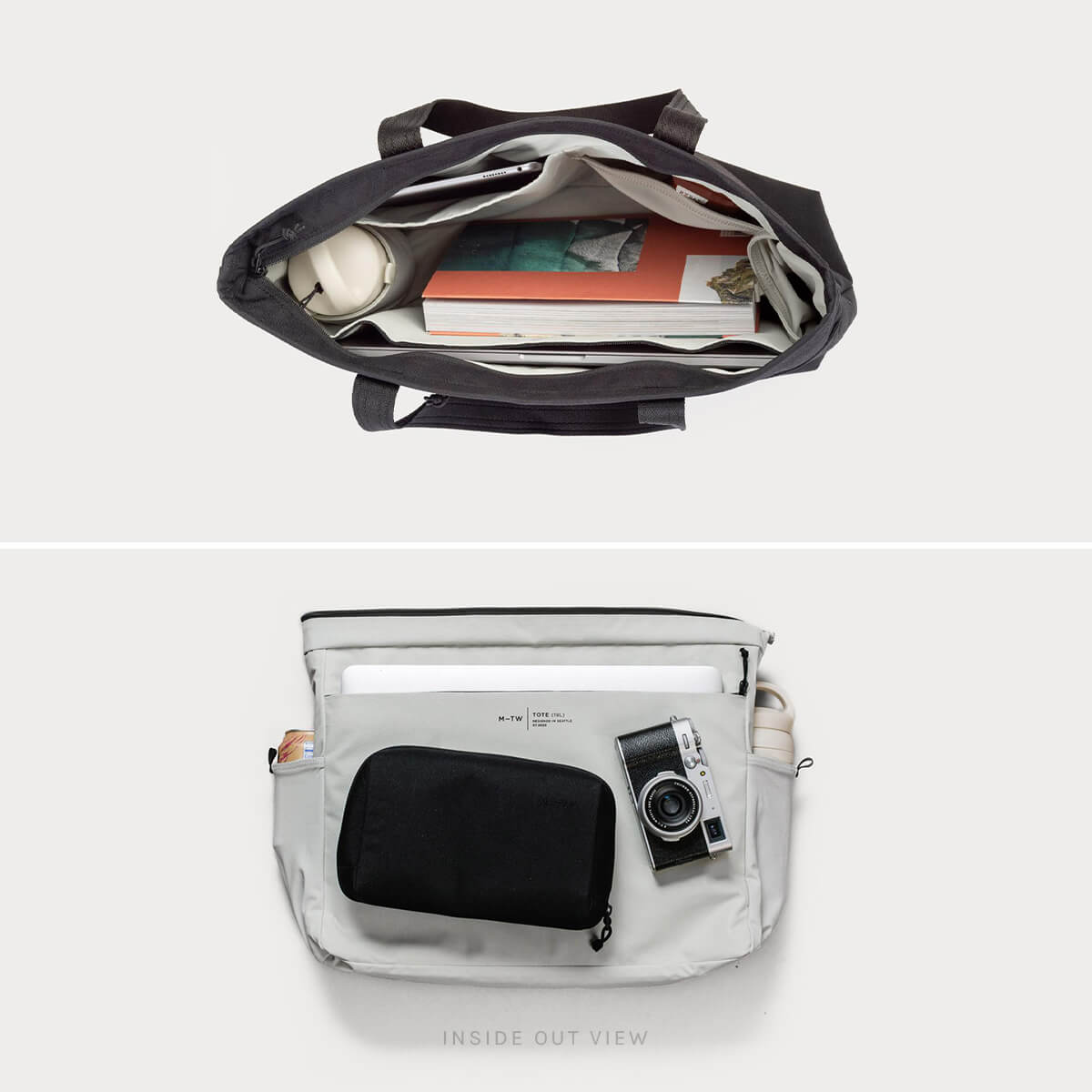 Images by MTW & Peak Design / Moment
Tech Organizers & Tech Pouches
Nothing's worse than tangled wires or misplaced chargers. Organize your tech accessories into pouches and know exactly where everything is when you need it.
Our Tech Organizer & Pouch Picks: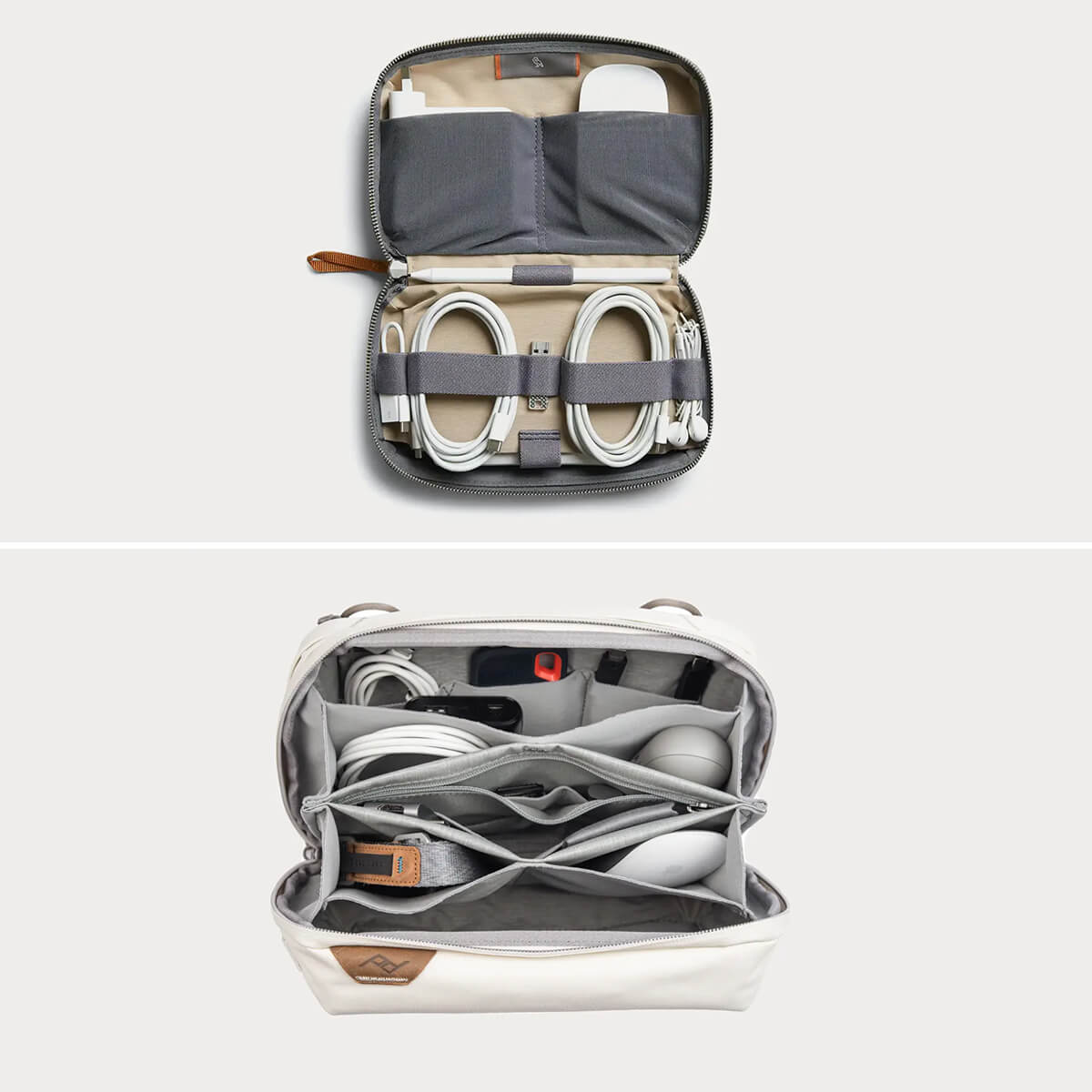 Images by Bellroy & Peak Design / Moment
Portable Power Banks
A handy portable battery is one of the most essential of the essentials. Never get that sinking "low battery" feeling again by simply keeping one in your tech bag. Ranging from smaller, lightweight models, to full-fledged power units with AC outlets (lifesaver for camera batteries), there are a plethora of choices when it comes to portable power banks.
Our Portable Power Bank Picks: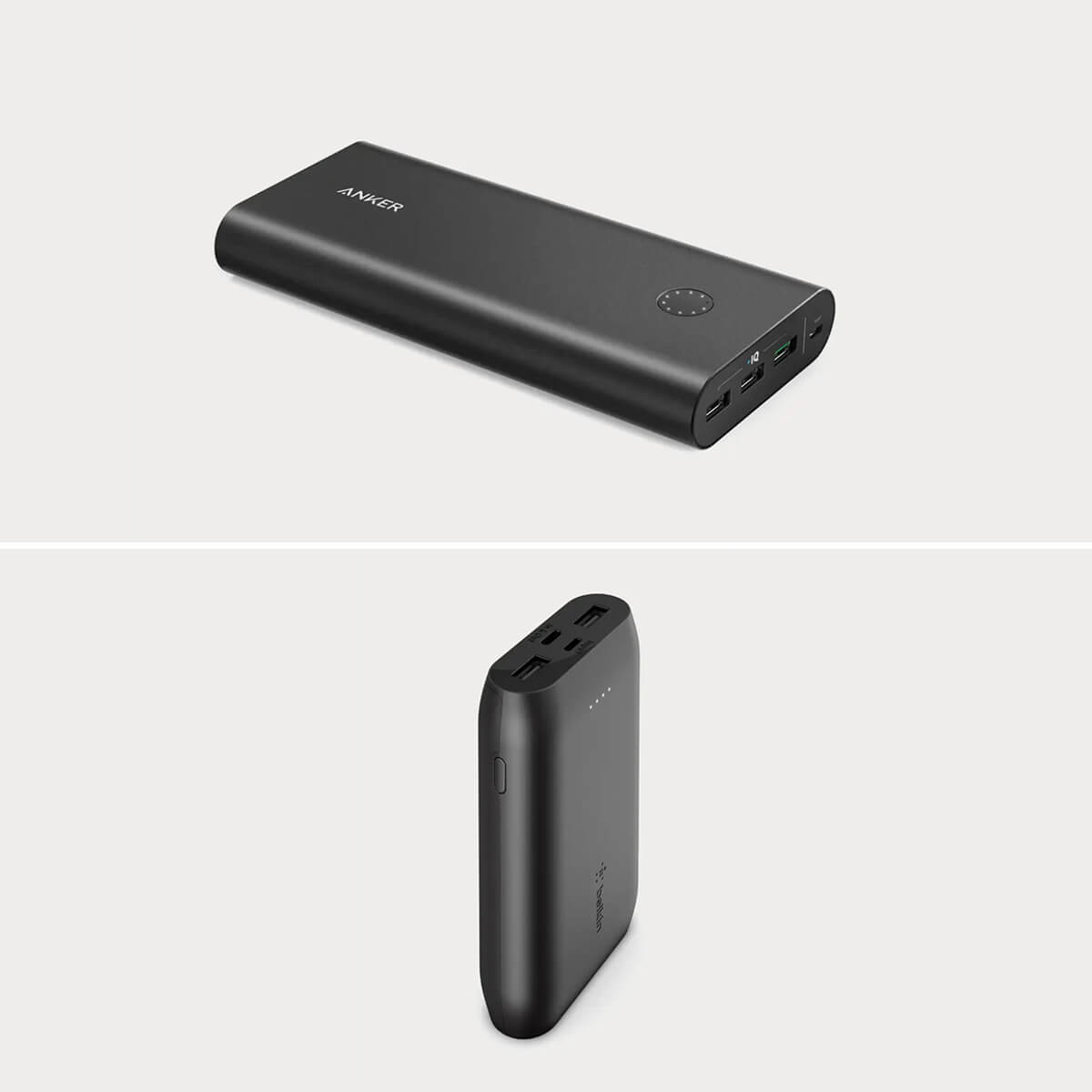 Images by Anker & Belkin / Moment
Cables
Power banks are a must-have, but quality and versatile cables are equally as important. A USB-C ←→ USB-C cable is a tech bag mainstay, compatible with dozens of different types of devices – including MacBook Pro, hard drives, Nintendo Switch, and more. If you have an iPhone, a USB-C ←→ Lightning cable is another staple, and will allow for the fastest possible charge while on the go.
No matter what your cable needs are, go with a reliable manufacturer, and better yet, cables that are well-built with quality materials. Some brands even guarantee up to 35,000 bends on some of their products!
Our Cable Picks: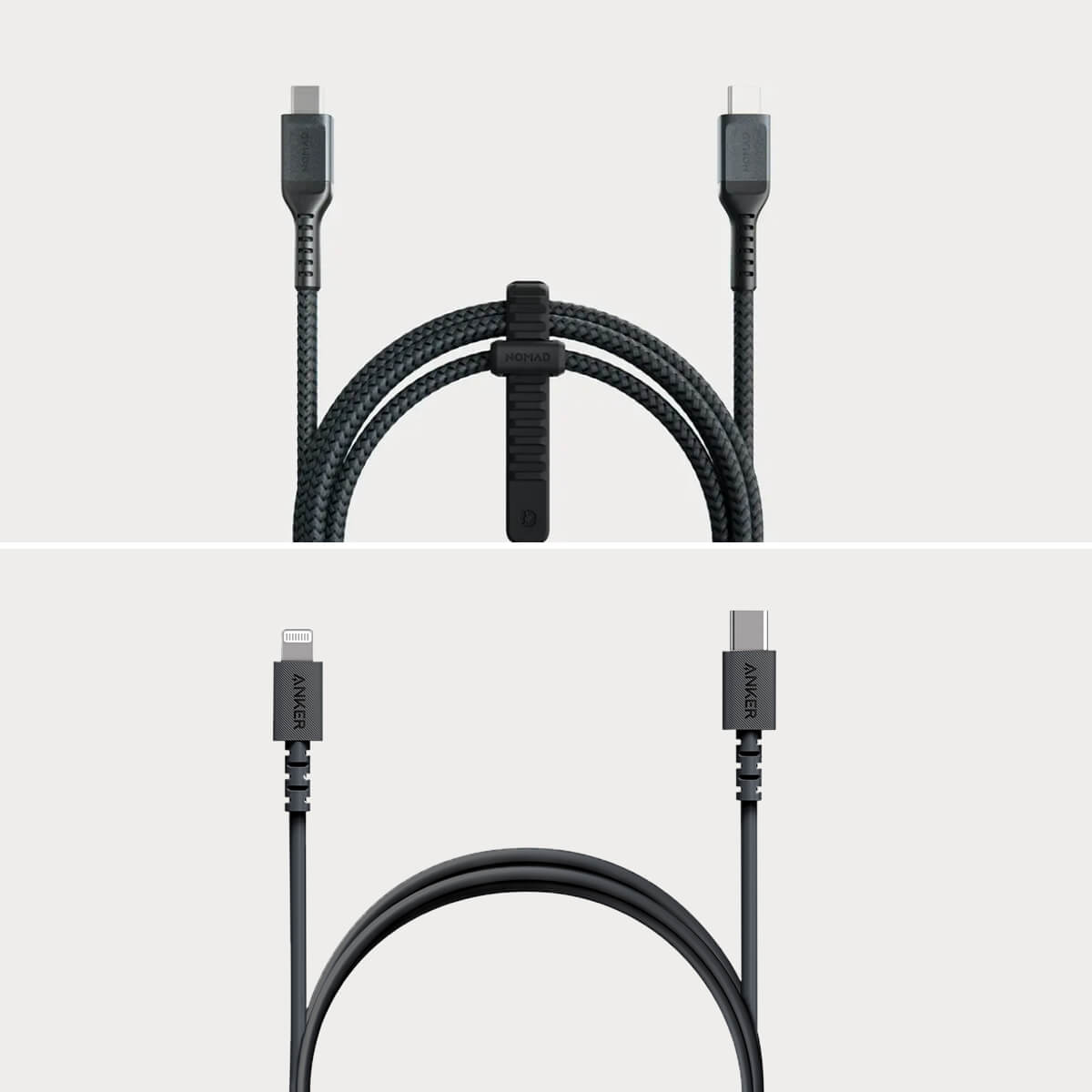 Images by Nomad & Anker
USB-C Hubs & Dongles
A multipurpose USB-C hub is a must-have for anyone with a MacBook Pro or even iPad Pro. These hubs are the Swiss Army Knife for your tech bag, allowing you to connect whichever device you need to your USB-C device – from HDMI, to Ethernet, SD cards, and more. These handy hubs will also help you free up as many USB-C ports as possible on your device.
Our USB-C Hub Picks: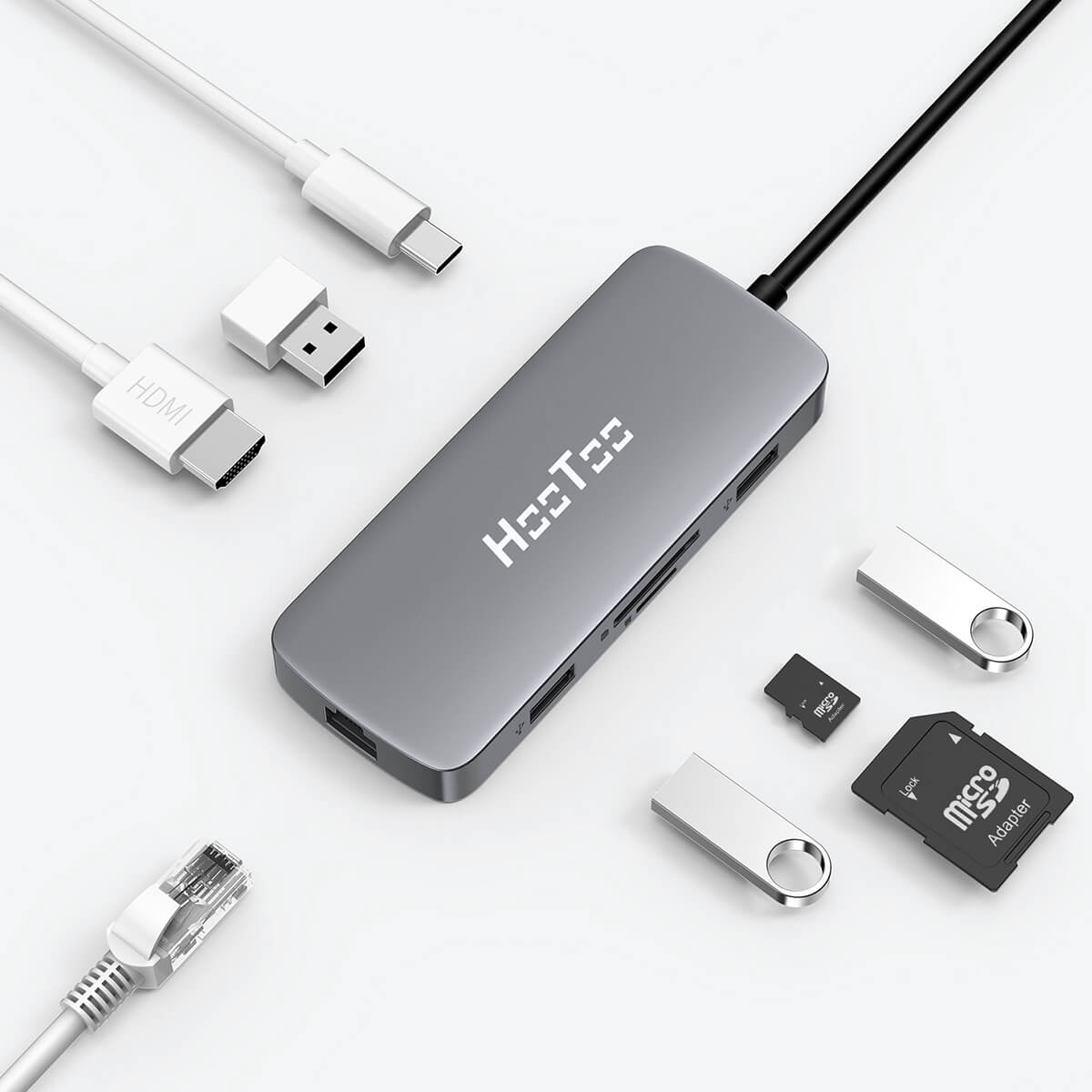 Image by HooToo
Wall Plugs & Adapters
Gone are the days of several different adapters taking up room in your tech bag. Thanks to universal adapters, you can pack a bit lighter while keeping your devices powered up. The higher the wattage, the more versatile the adapter is – and anything USB Type-C future-proofs your setup as much as possible (while also allowing for things like fast charging).
Tip: Wall adapters and chargers' wattage is rated by total output, and that's shared by everything plugged into it. Check your device's wattage to make sure the adapter(s) you pick is the right one!
Our Wall Plugs & Adapter Picks: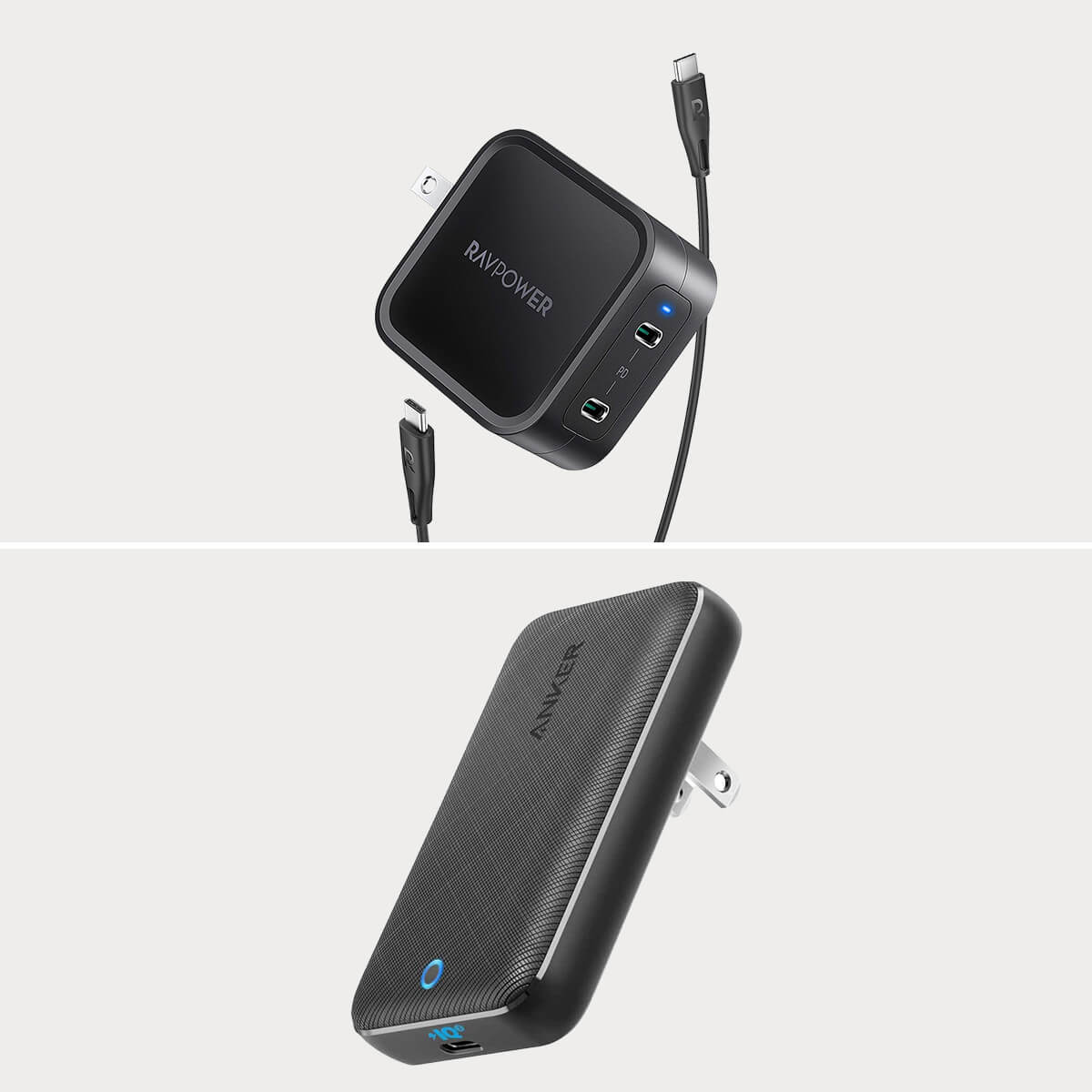 Images by RAVPower & Anker
Portable Bluetooth Speaker
Whether you want to set the vibe during a photo shoot, or even play music in your hotel room while getting ready, you can never go wrong packing a compact Bluetooth speaker. These speakers are small but mighty, and really deliver on the sound quality for their size. Bonus: these are all waterproof, too.
Our Portable Bluetooth Speaker Picks: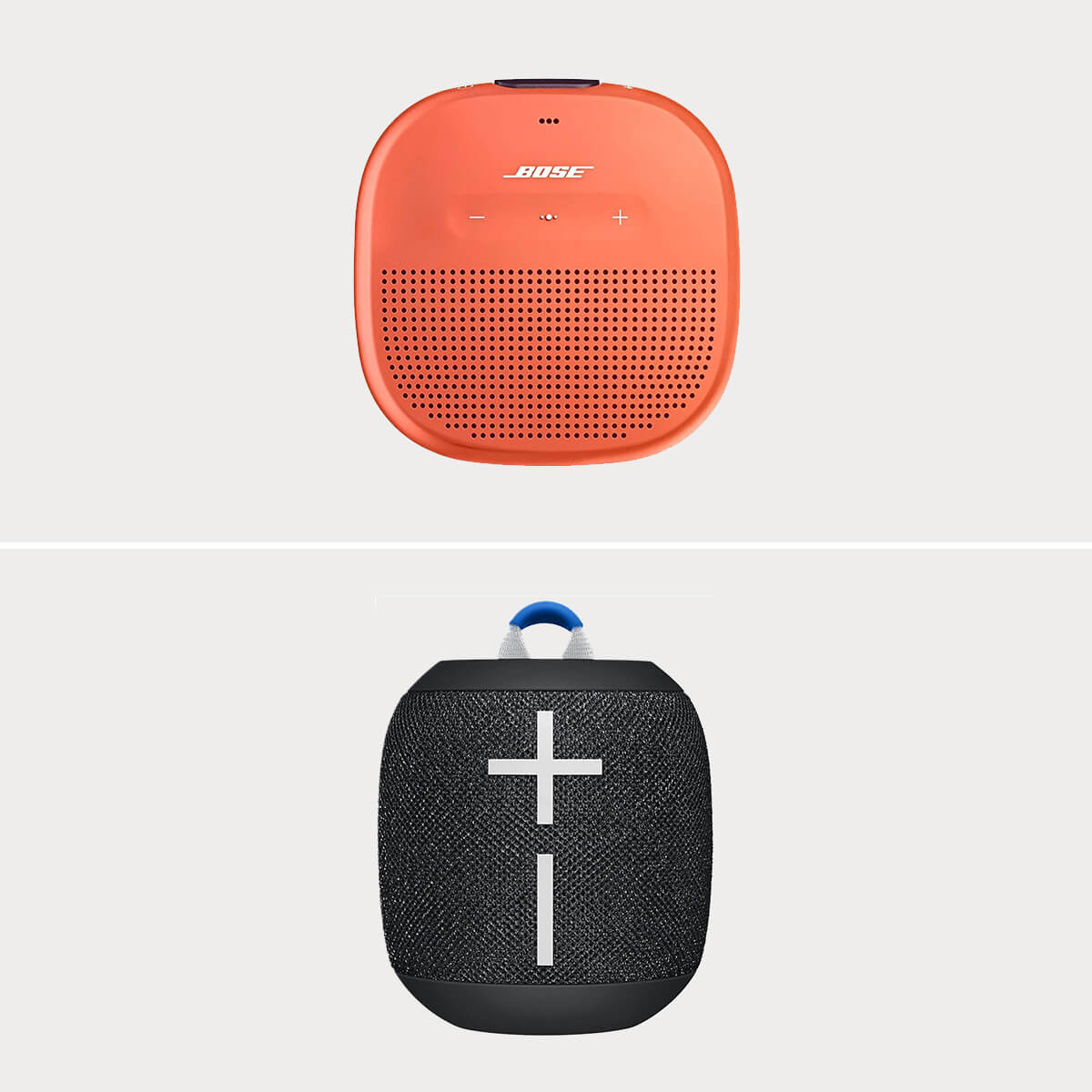 Images by Bose & Ultimate Ears
Smartphone & Accessories
iPhone Cases
Any phone case should protect your phone, but now there are a ton of case options that go beyond that to fit into your lifestyle. From lens-ready fits, to wrist strap attachments, these cases are ready for any use case.
Our iPhone Case Picks: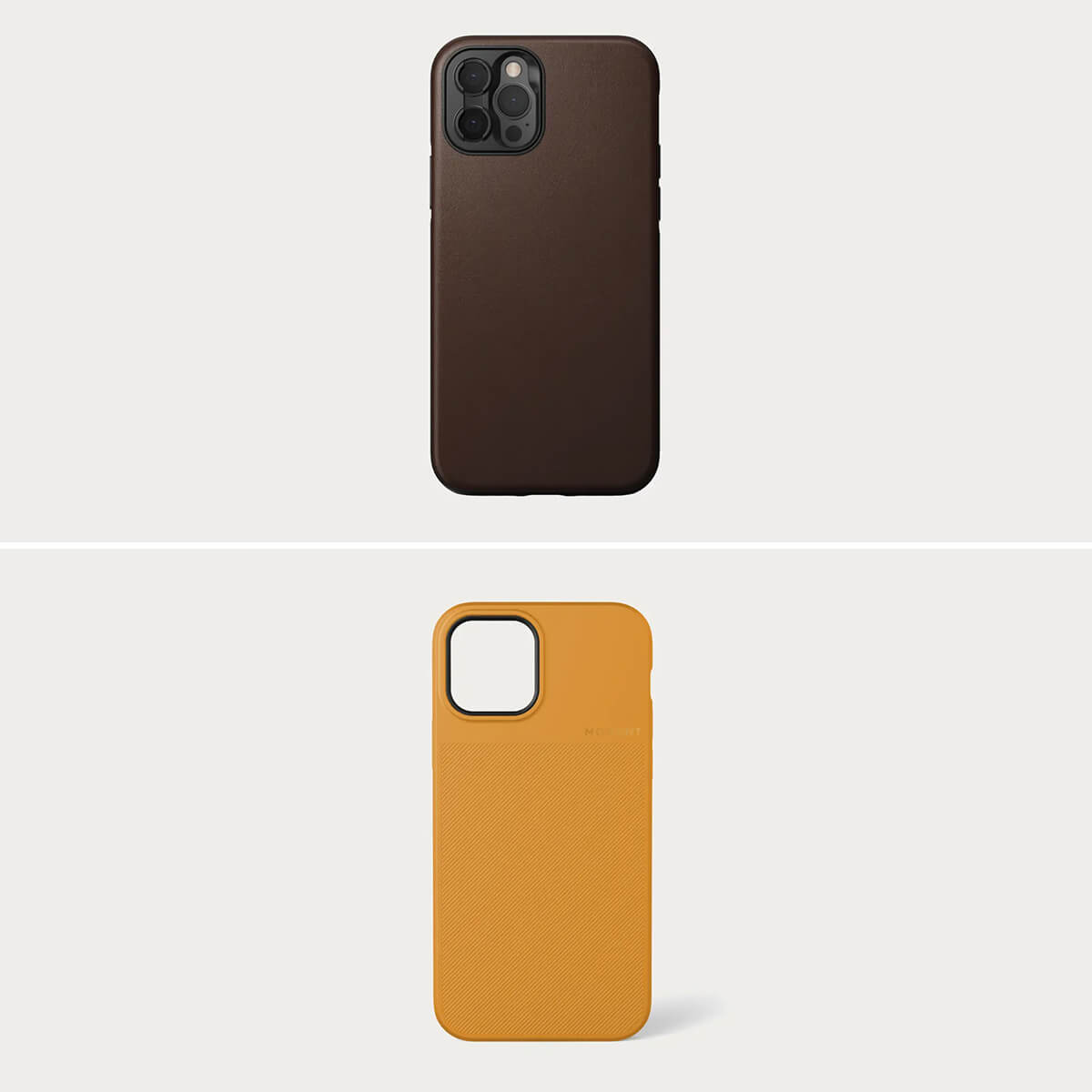 Images by Nomad & Moment
iPhone Accessories
Our smartphones are our command center – helping us communicate, capture, and stay entertained everywhere we go. Whether it's making your bank cards more accessible with a wallet attachment, or setting up AirTags to keep track of your valuables, these phone accessories are bound to plus up your EDC.
Our iPhone Accessory Picks: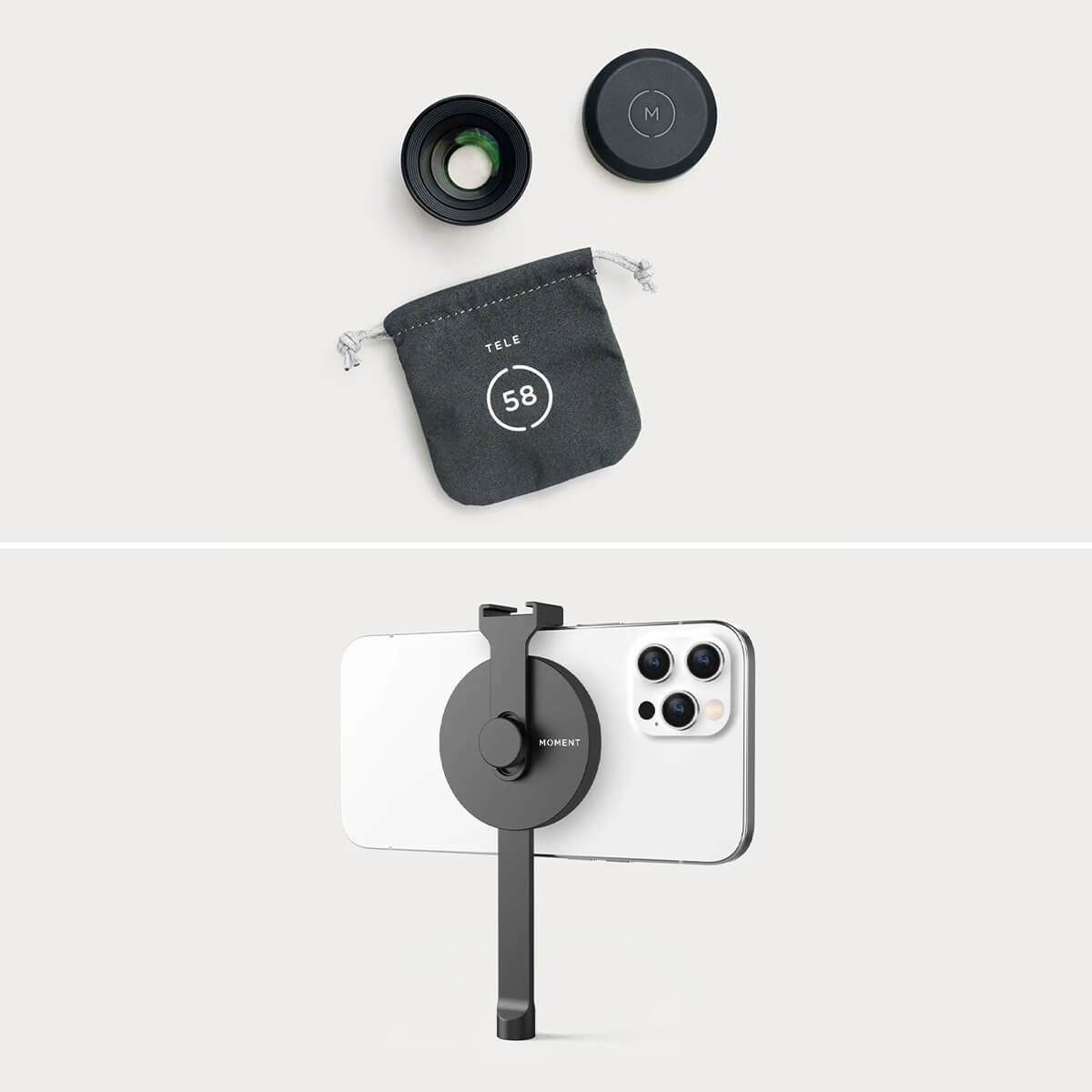 Images by Moment
Tablet & Accessories
When you want to lighten to the load without sacrificing productivity, a tablet is your best friend. From the trackpad-equipped Magic Keyboard, to Apple Pencil – the right tablet with the right accessories will have you barely missing your laptop.
Our Tablet Picks: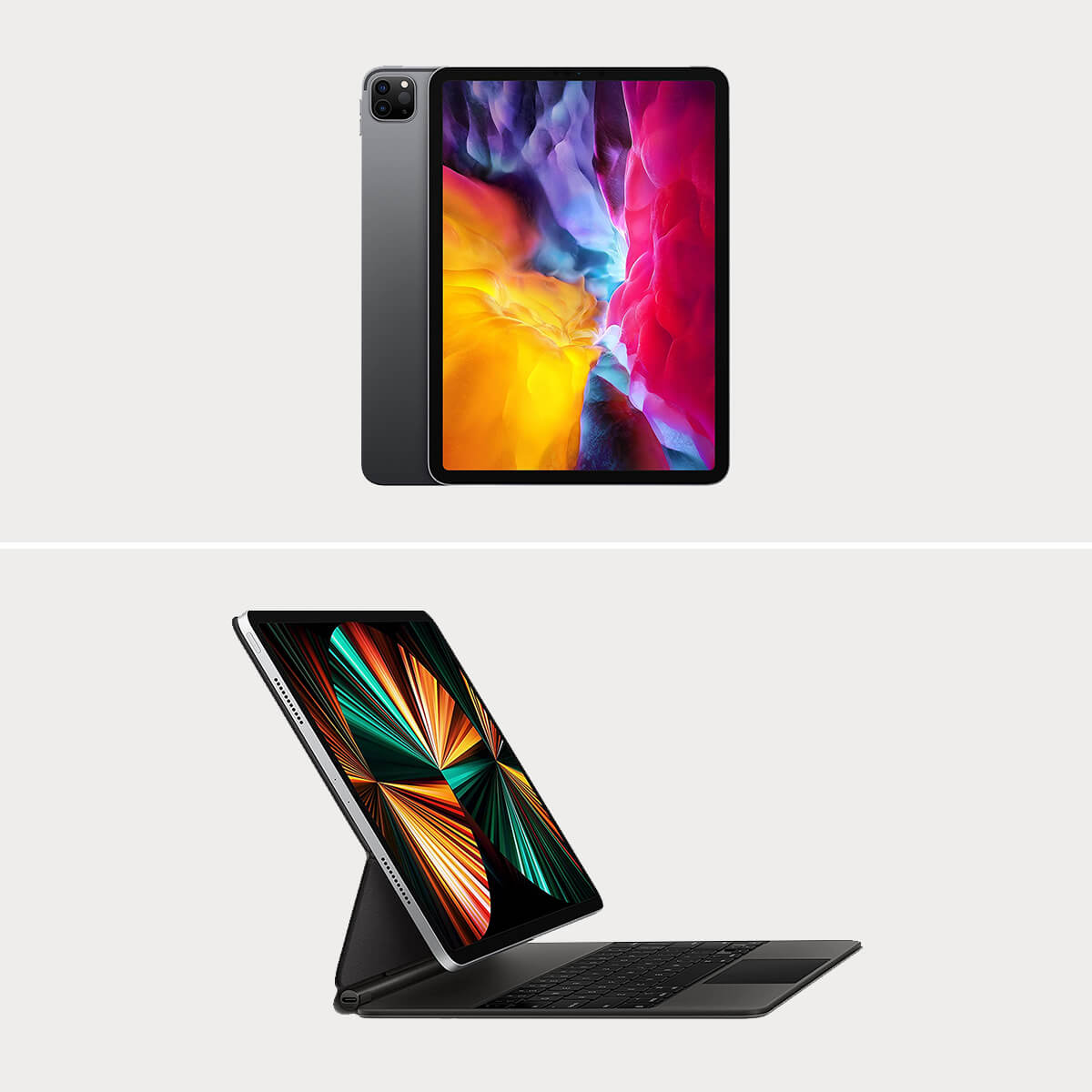 Images by Apple
External Portable Hard Drive
Nothing is more important than properly backing up your data, especially when you're on the go. Whether you go with the drop-resistant LaCie Rugged, or sleek Samsung T7, an SSD for your tech bag will make sure you're getting the best transfer speeds while keeping your precious data protected.
Our Portable HD Picks: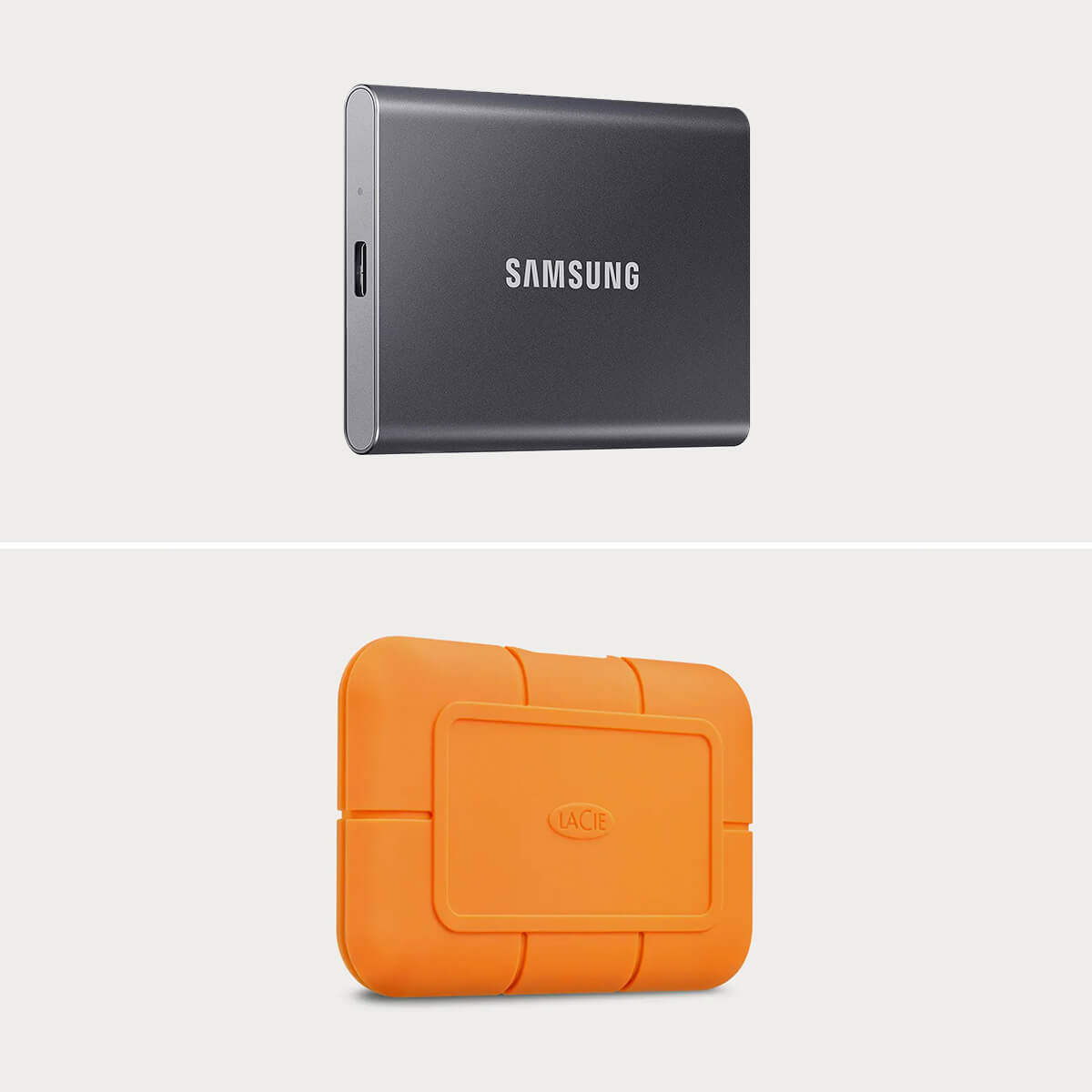 Images by Samsung & LaCie
Wireless Headphones & Earphones
Whether you're commuting to work, on a plane, or just looking to get some deep work done – having a pair of solid headphones or earphones can help you temporally disconnect from the world.
Our Headphones & Earphones Picks: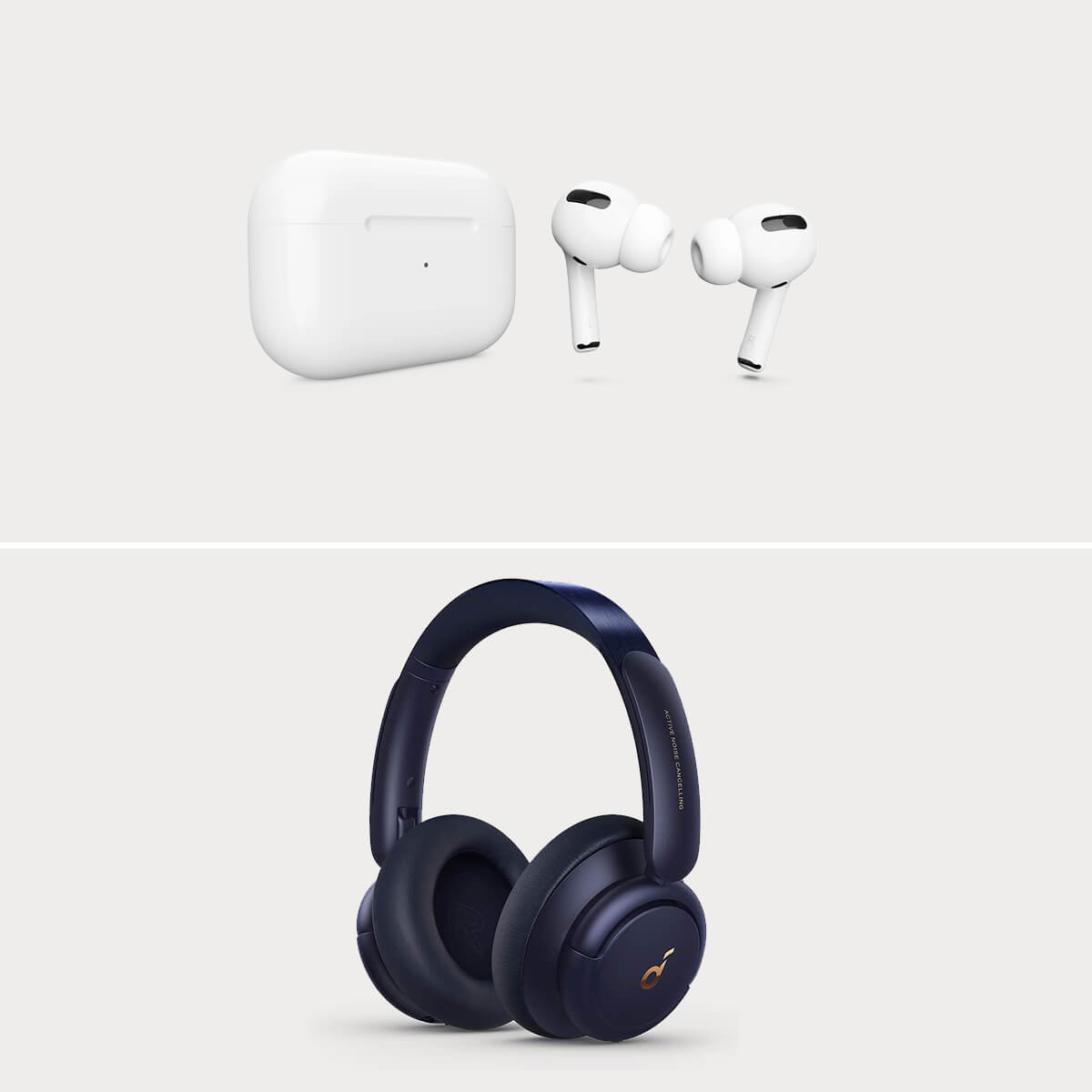 Images by Apple and Anker
Laptop & Accessories
Laptop
Having a reliable laptop with enough power to help you work remotely or finish schoolwork is a major tech essential. It's impressive to see the processing power produced by these compact machines – pick one that suits your everyday needs.
Our Laptop Picks: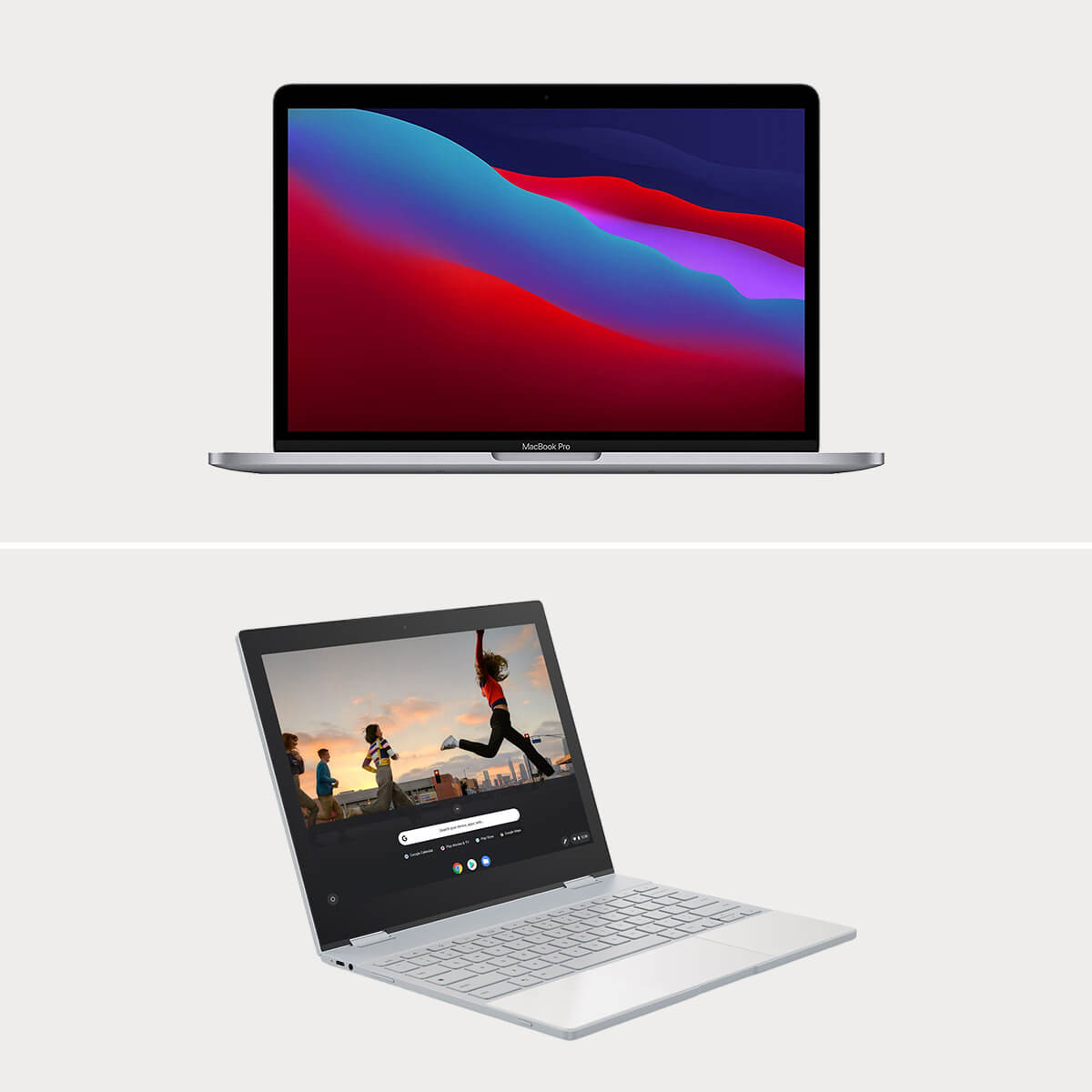 Images by Apple & Google
Wireless Mouse
Trackpads are great for quick browsing, but if you're spending long hours on your laptop, save your wrists and invest in a Bluetooth mouse. Thankfully, there are several compact options that will fit perfectly in your bag.
Our Mouse Picks: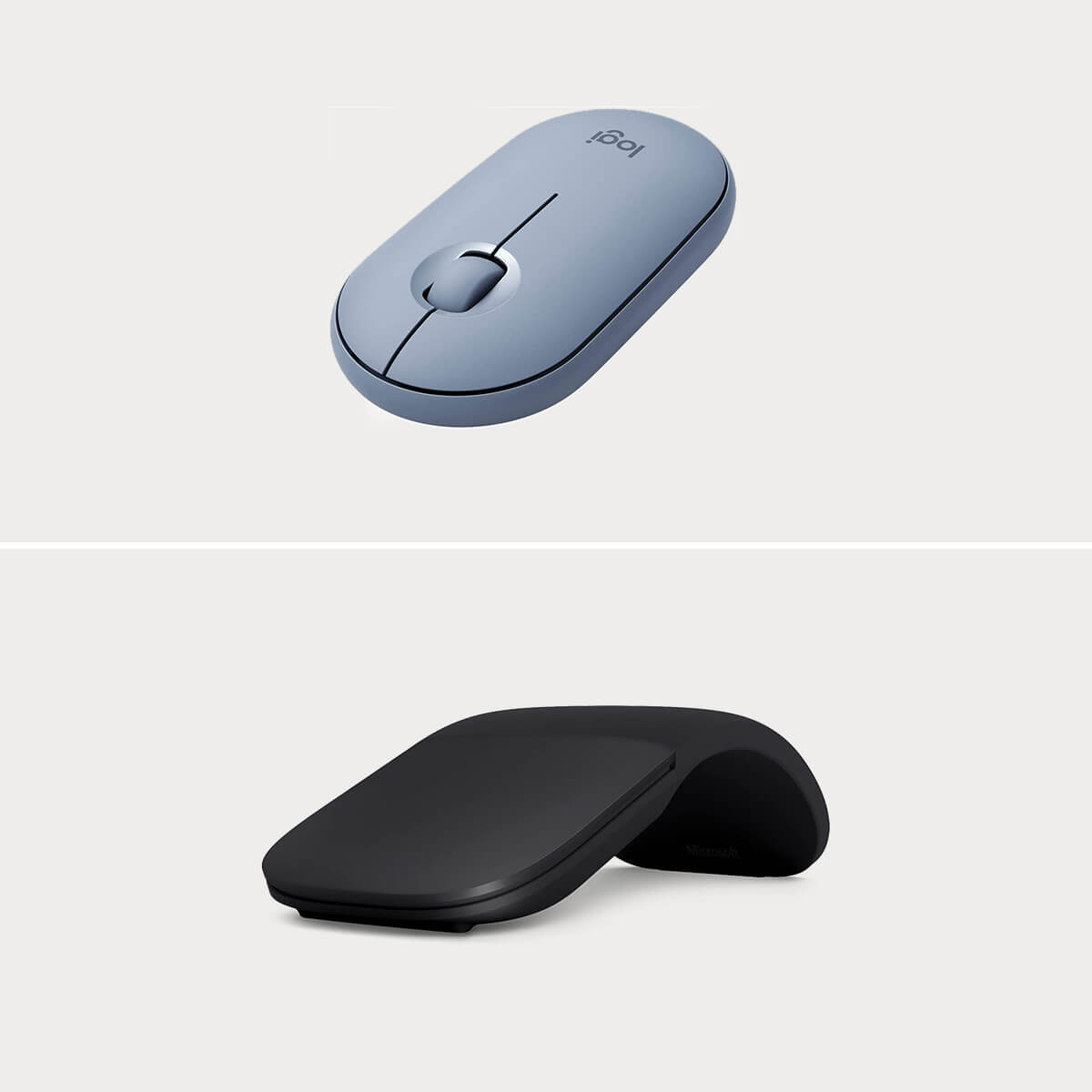 Images by Logitech & Microsoft
Wireless Keyboard
When you're on the go, a compact external keyboard will have you missing your desk setup a bit less. Beyond connecting to your laptop, a Bluetooth keyboard will connect to your tablet, and even smartphone too.
Our Keyboard Picks: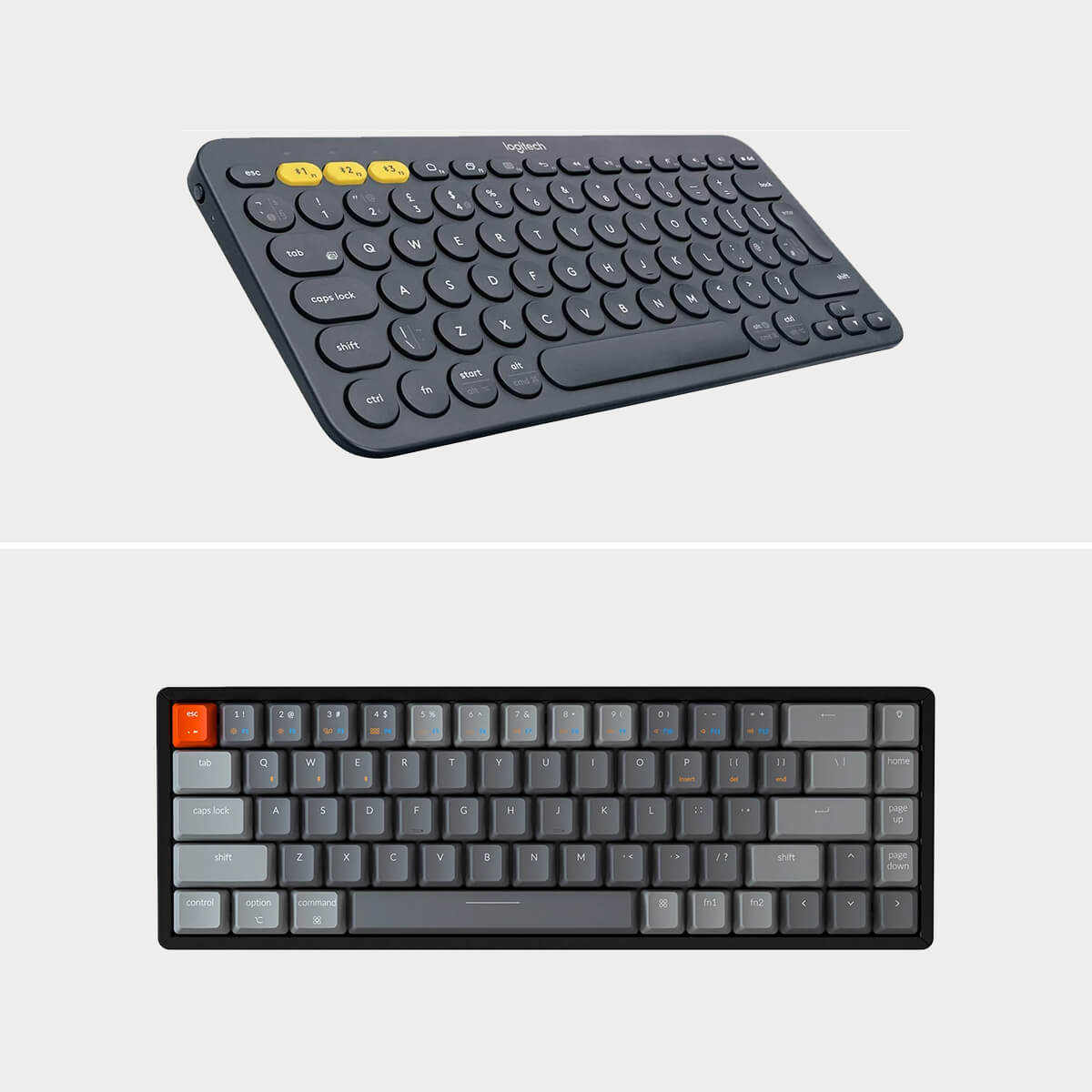 Images by Logitech & Keychron
Laptop Sleeves
If you're travelling around with your laptop on the daily, a protective sleeve will keep your machine looking shiny and new – preventing dents, scratches, and limit movement in your tech bag.
Our Laptop Sleeve Picks: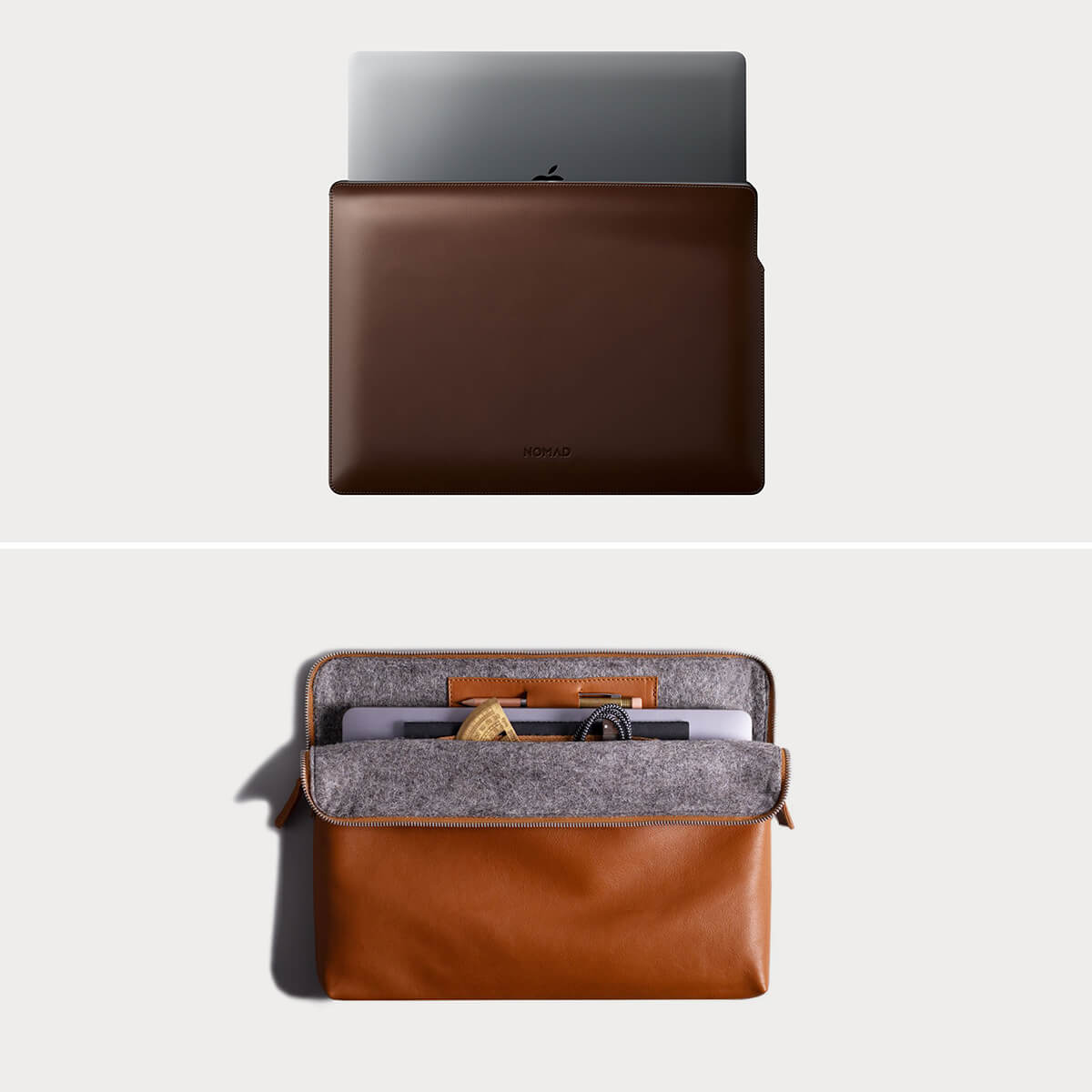 Images by Nomad & Harber London
Lifestyle Tech Bag Essentials
Now that we've gone through all the components that make up a tech bag, let's get some inspo from creators and their everyday carries – ranging from travel, to college, and more:
College Tech Essentials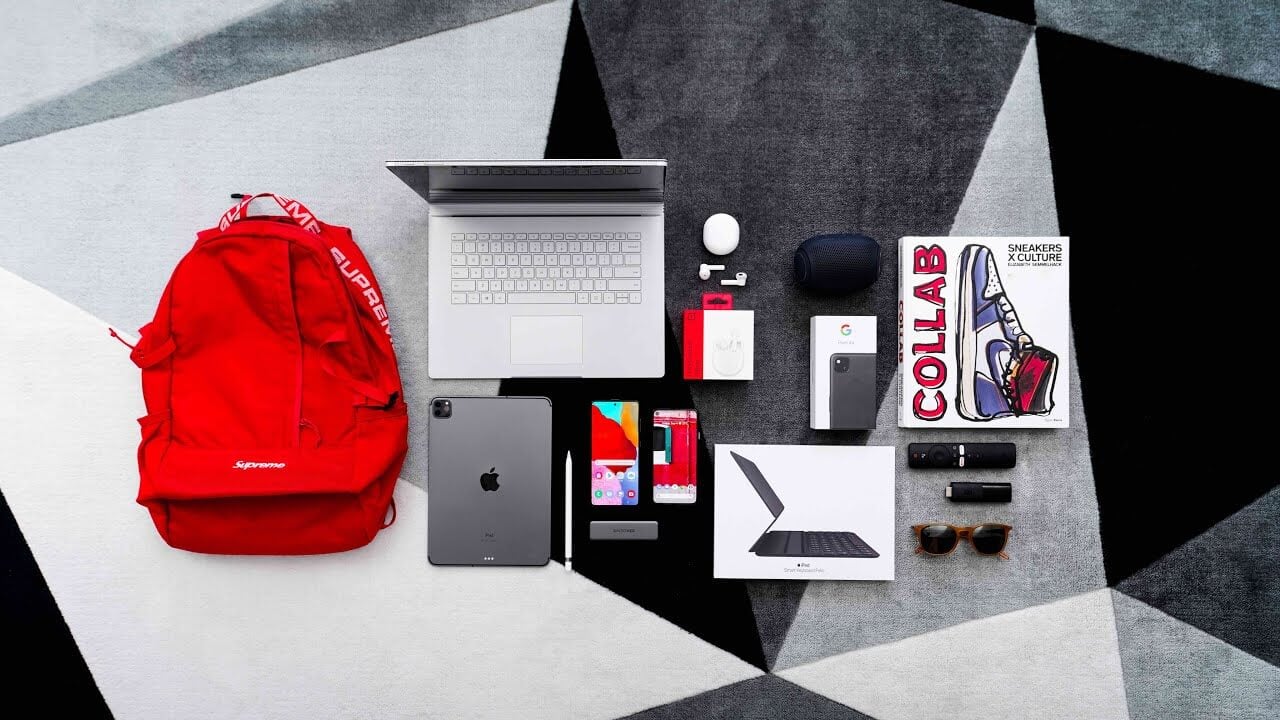 Image by Karl Conrad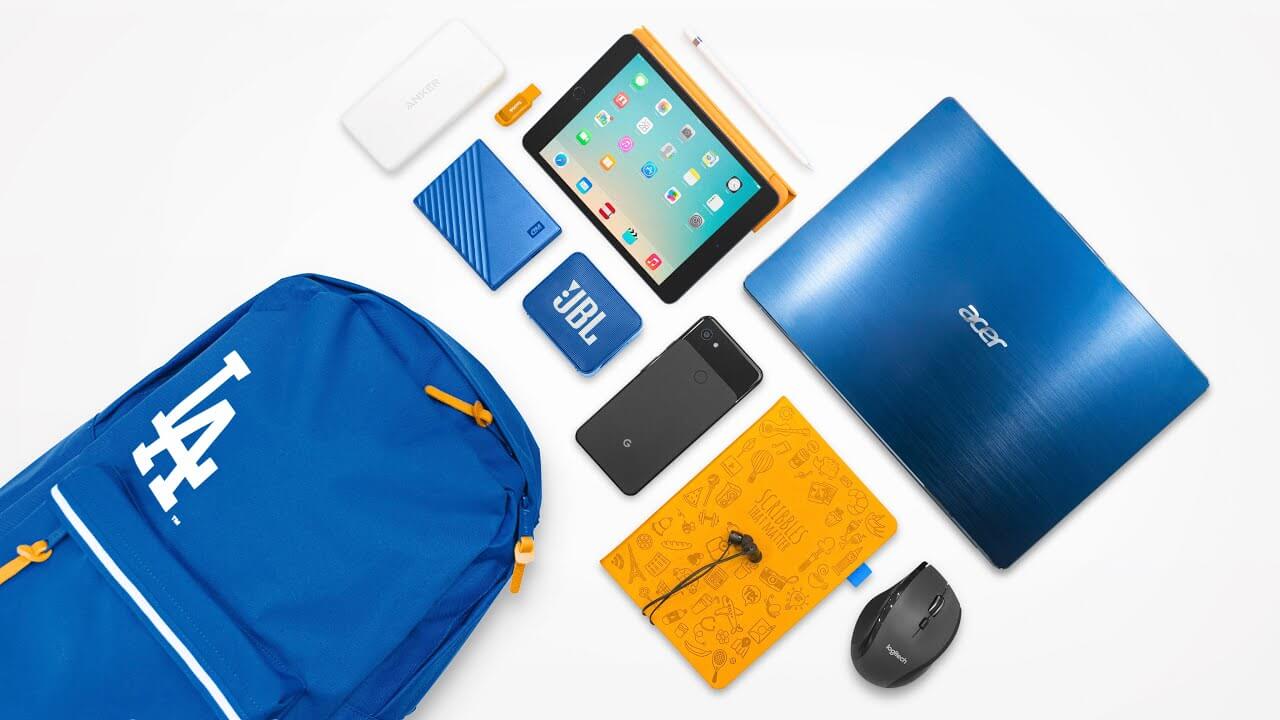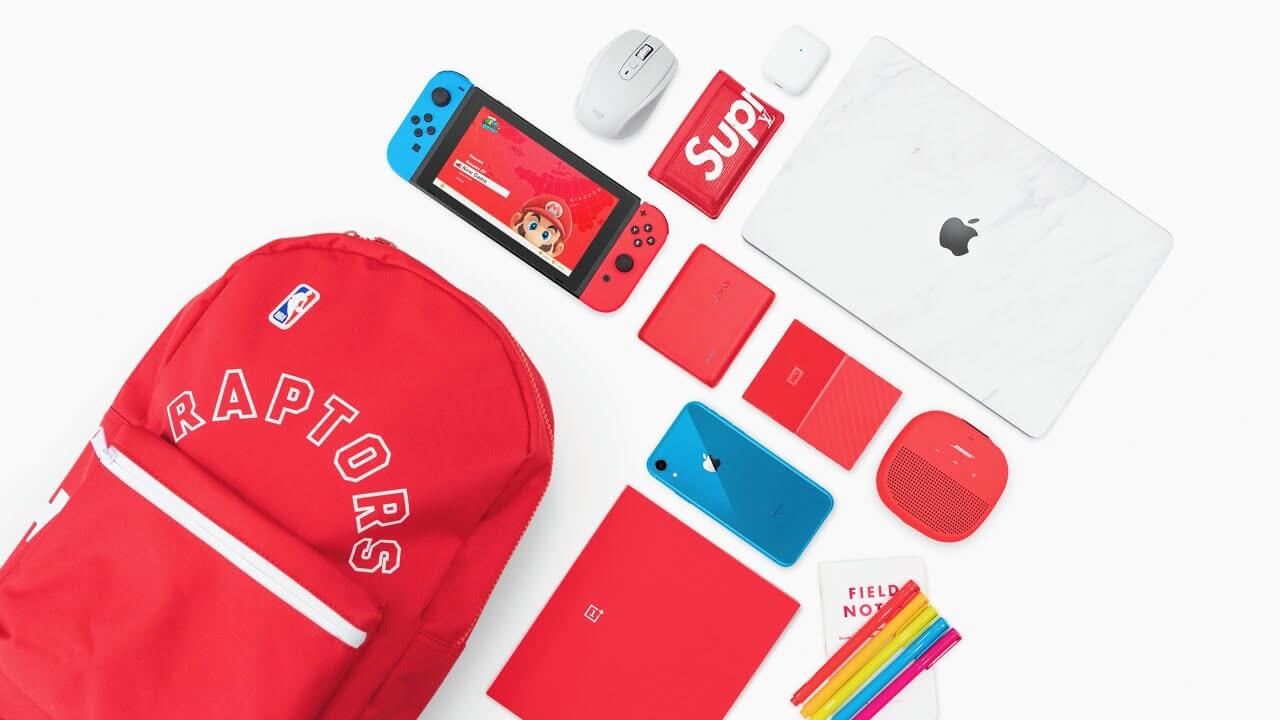 Images by Justin Tse
Work Bag Essentials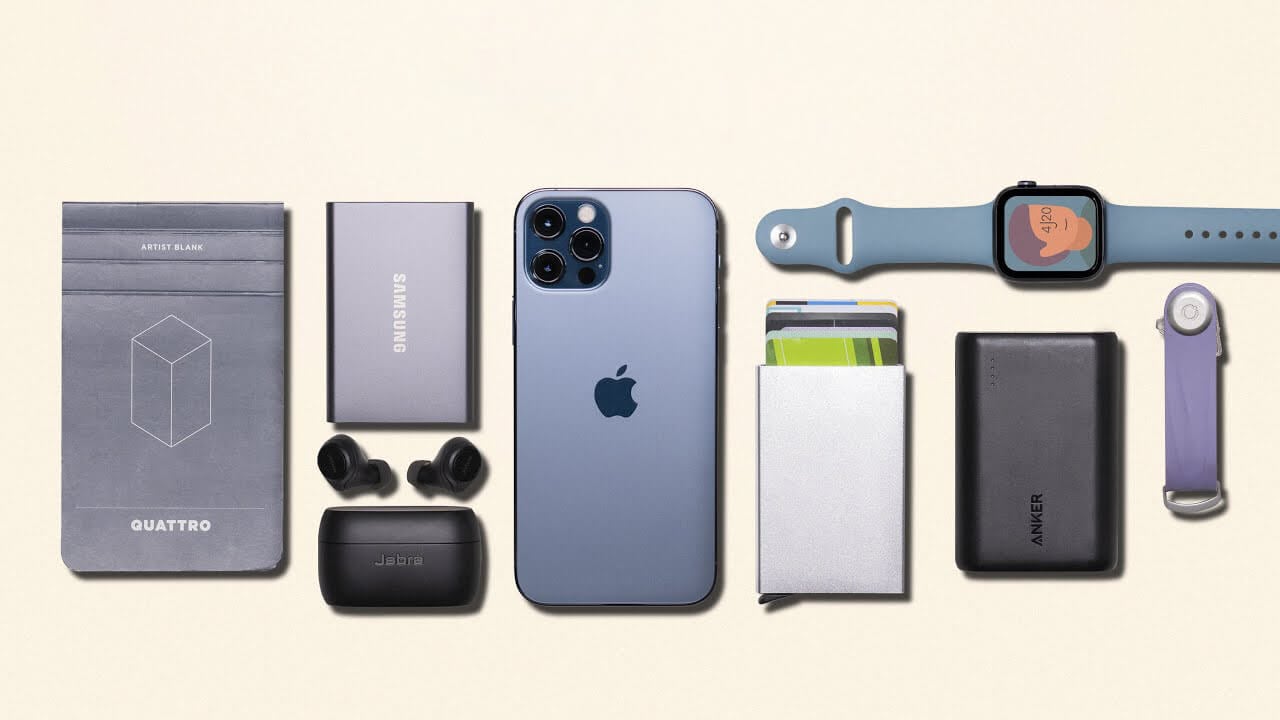 Image by Canoopsy
Everyday Backpack Essentials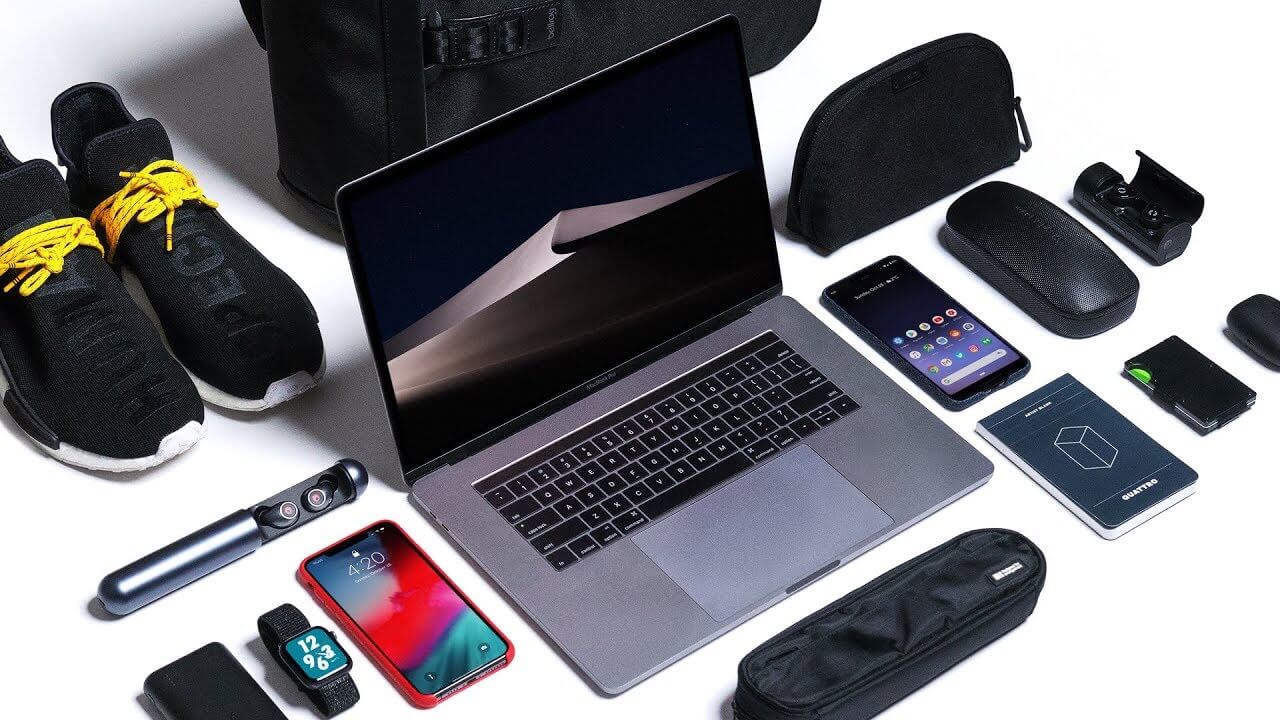 Image by Canoopsy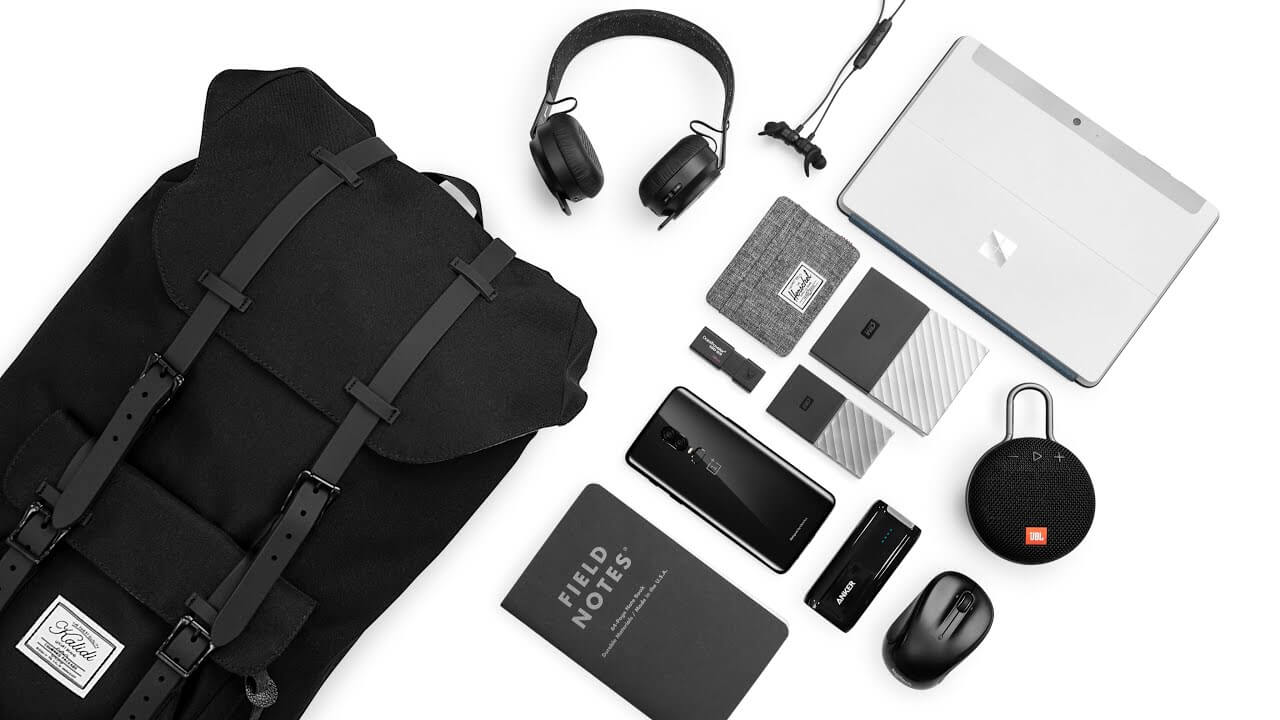 Image by Justin Tse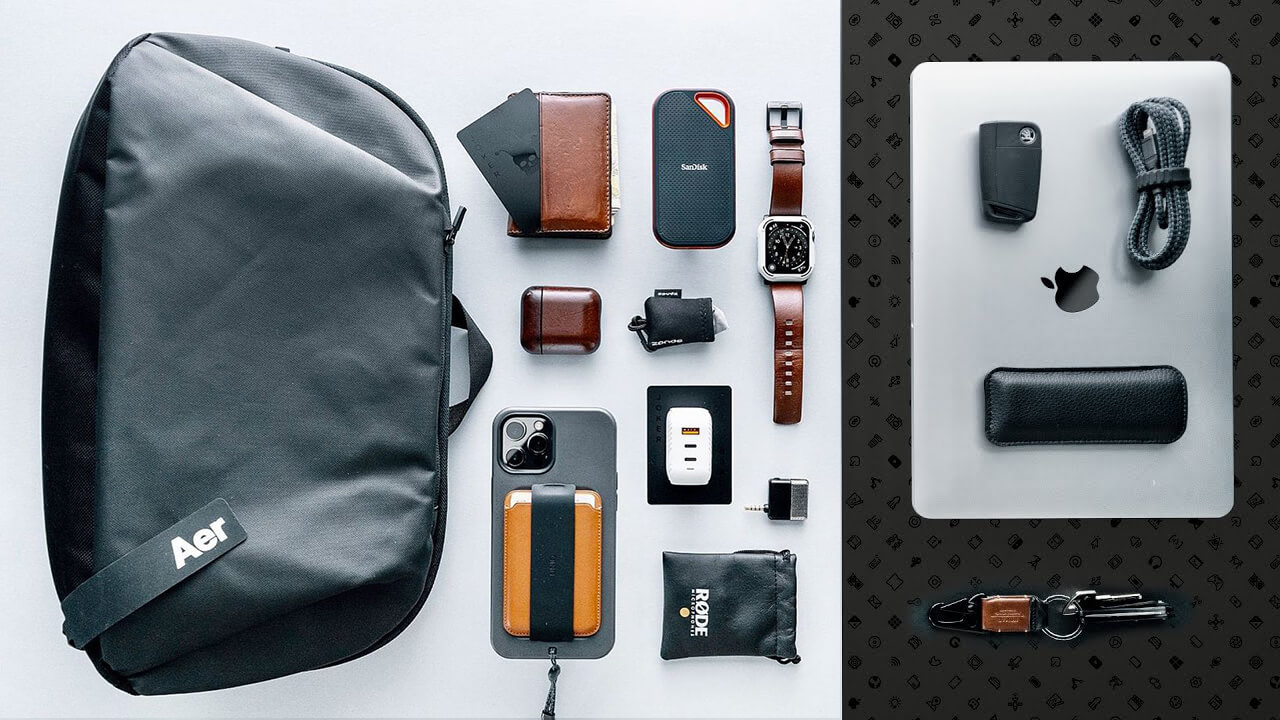 Image by ThisIsE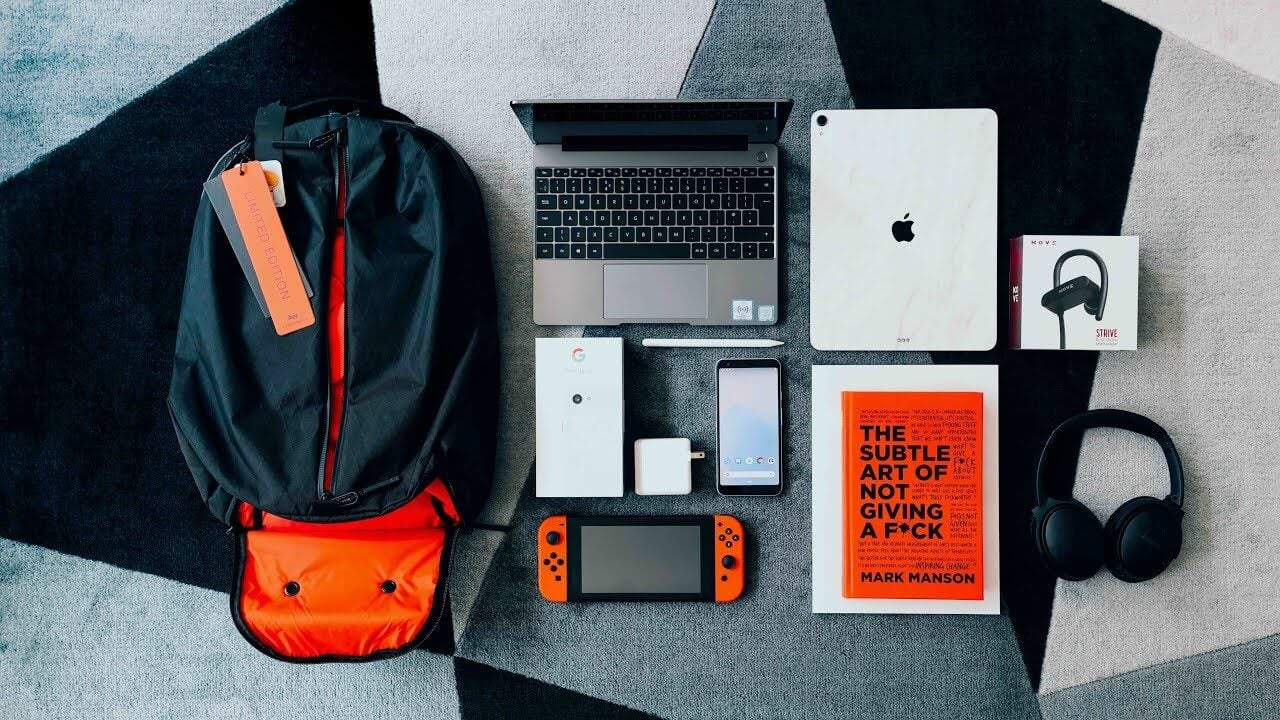 Image by Karl Conrad
Travel Tech Gear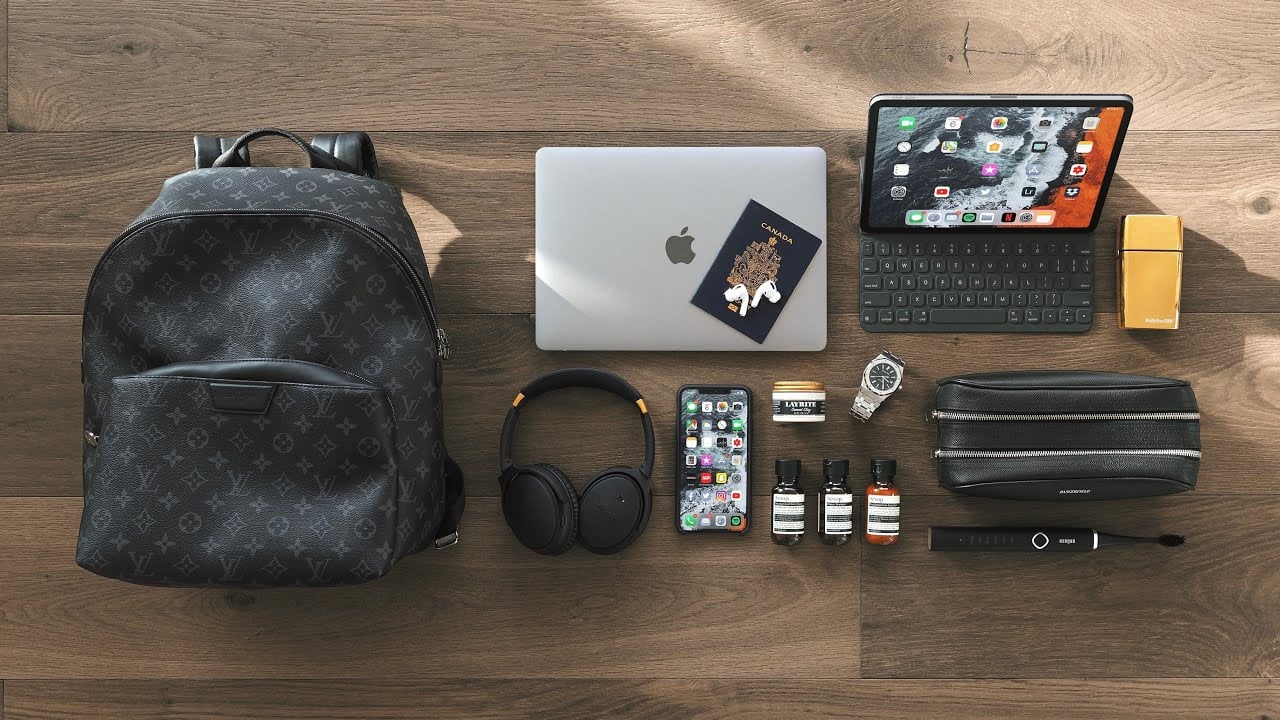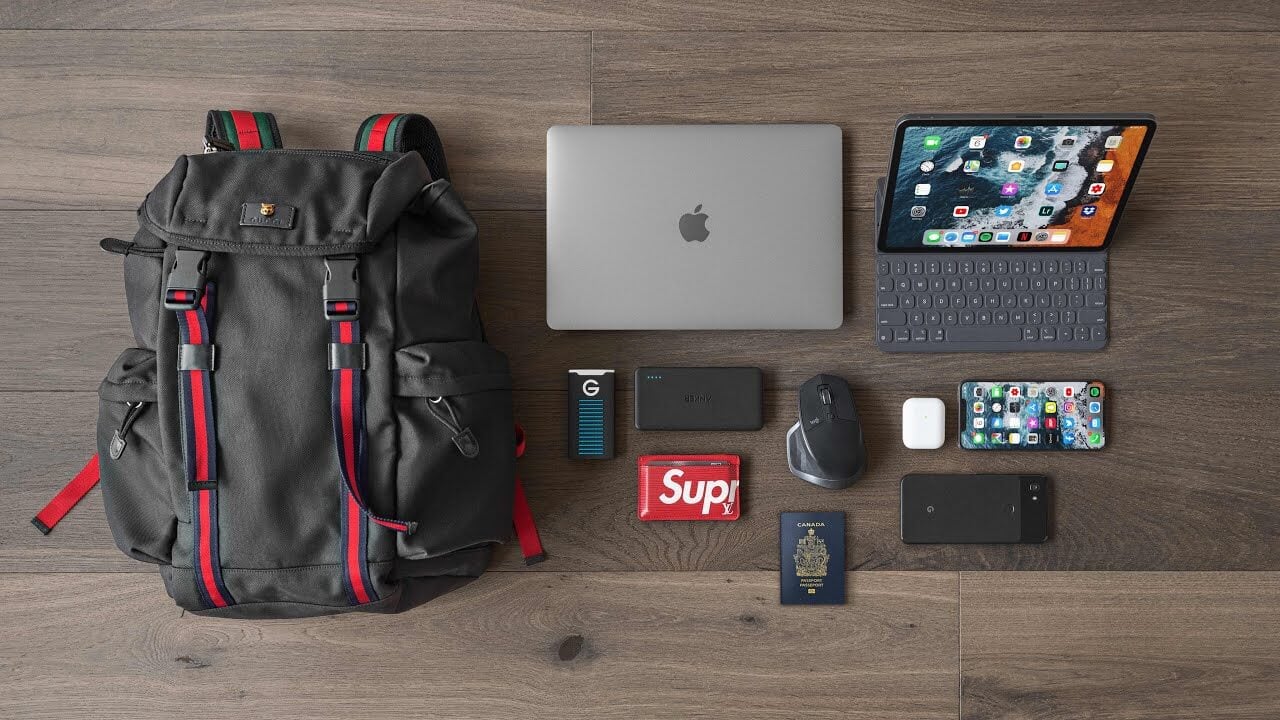 Images by Justin Tse
Videography & Photography Tech Essentials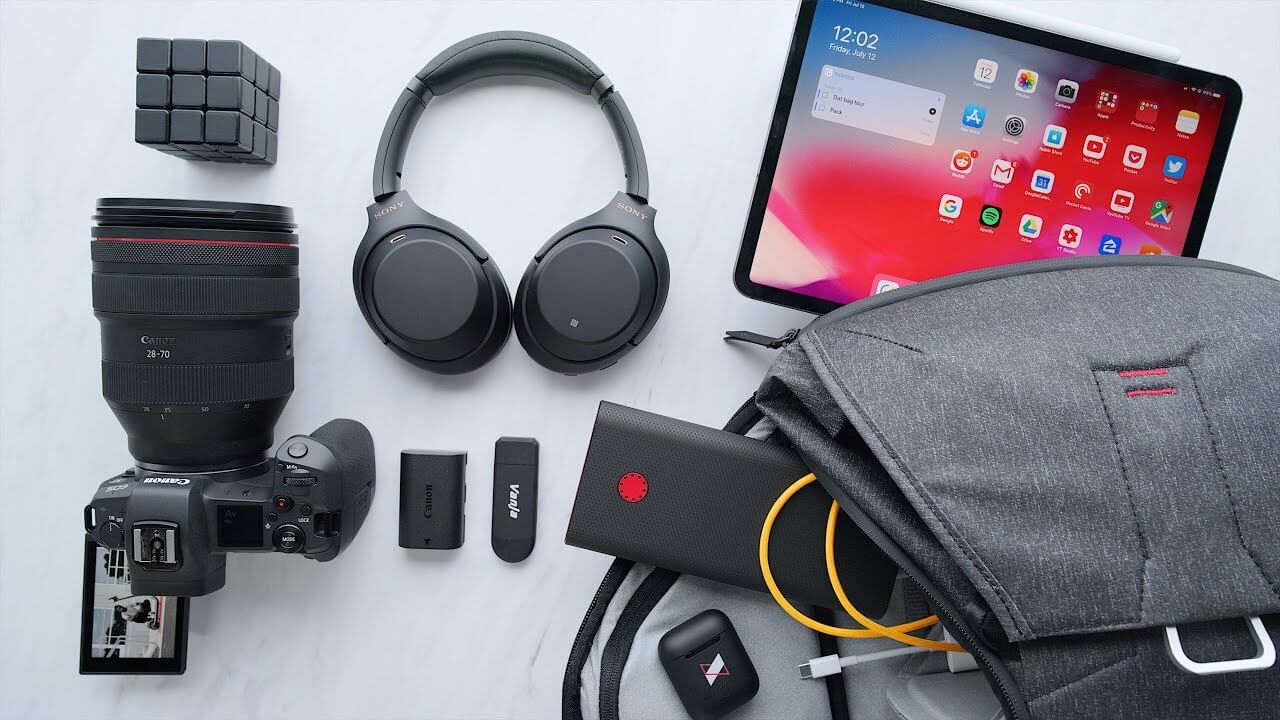 Image by MKBHD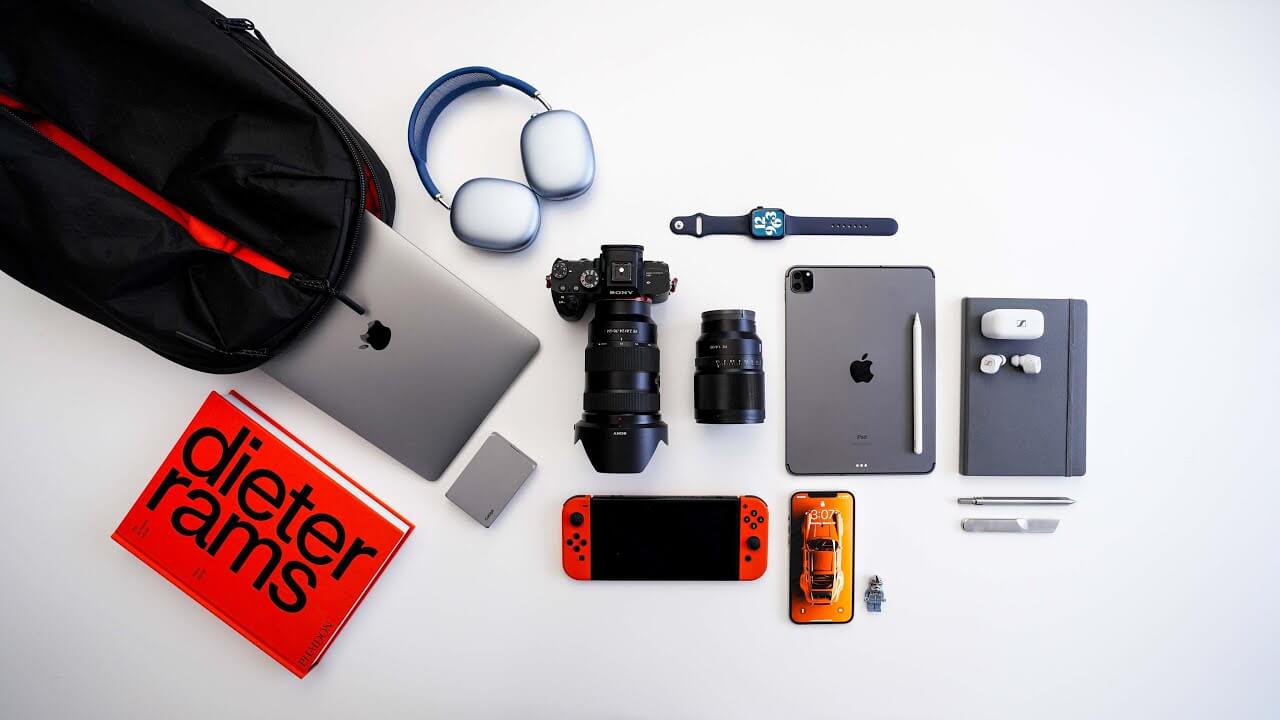 Image by Karl Conrad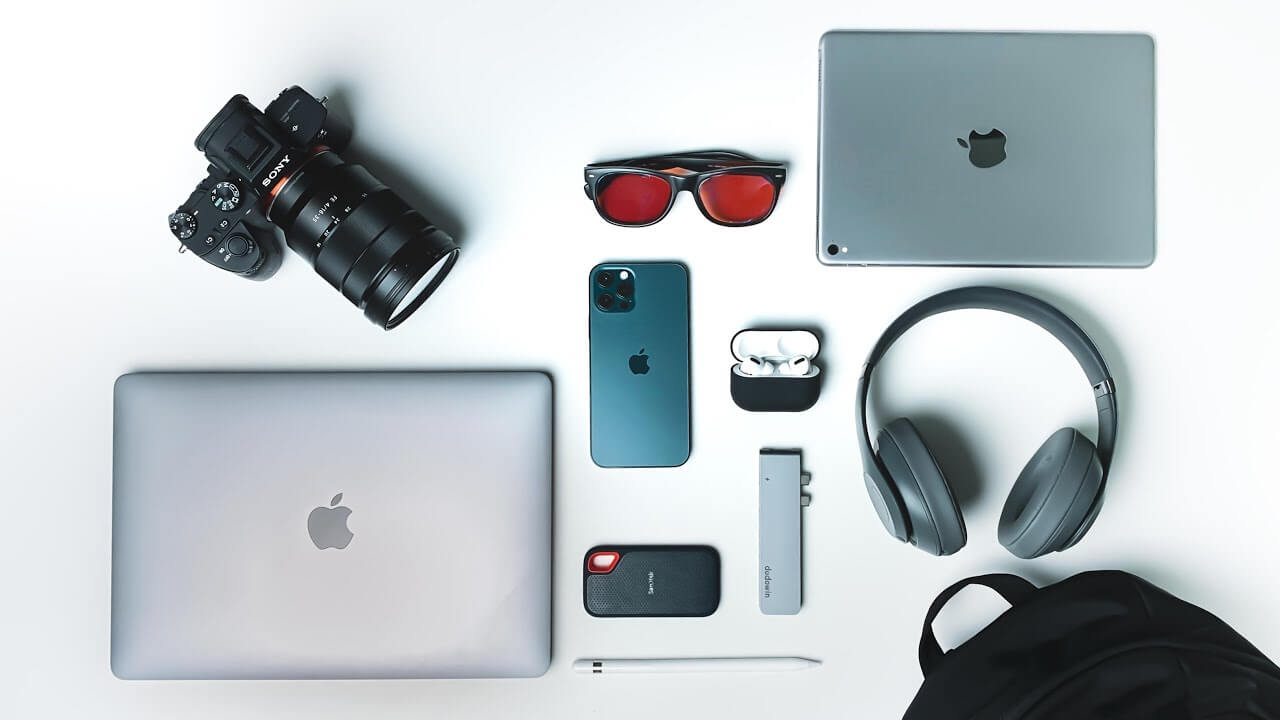 Image by Joey Alford
What are some must-haves in your everyday carry? Let us know in the comments below! If you want to show off your EDC, tag us @gridfiti on Instagram!
Gridfiti is supported by its audience – when you buy something using the retail links in our posts, we may earn a small commission at no additional cost to you. We only recommend products we would use ourselves and recommend to our friends and family. Read more about our affiliate disclaimer.