From a shiny new Canon Rebel T8i to a compact tripod for their first long exposure shots – this group of entry-level photography equipment and accessories is made for that aspiring creator in your life who's wanting to just get started.
The selection of beginner camera equipment has become extensive over the years, delivering a lot of value within small and affordable packages.
Whether it's for a creator in your life's birthday, or for a Christmas gift, we've rounded up gifts at all budgets, from full-fledged cameras and lenses, to smaller props and accessories.
Skip the lens mugs and check out our functional picks for the best gifts for beginner photographers!
Want more tips on photography gear? Join our mailing list 📮
Best Cameras for Beginner Photographers
Everyone has that special little camera that they started their journey with – and nowadays, camera manufacturers are offering a great variety of entry-level cameras that pack a ton of capabilities into an affordable package.
We're seeing incredible tech in today's beginner cameras that was once reserved for the professional models several years ago. Here's our selection of great beginner camera gifts to get any new photographer started.
Pro Tip: If your beginner photographer is also wanting to dabble into vlogging and content creation, a point-and-shoot is a great compact option, too.
Gifts to get them: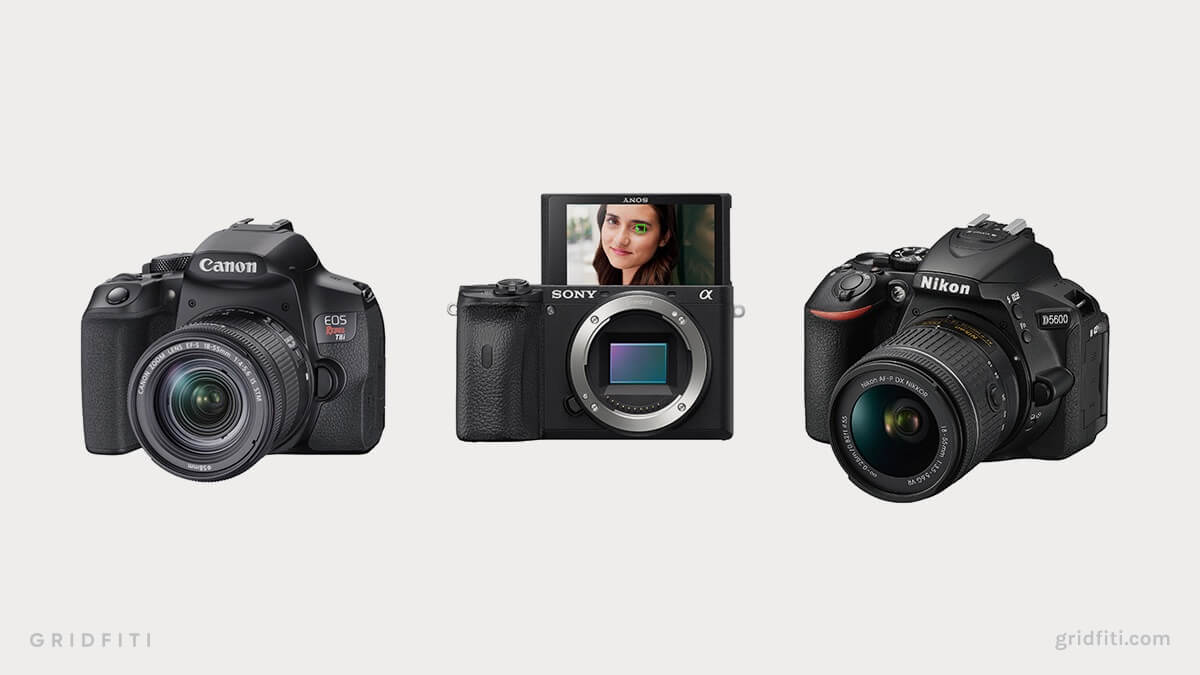 Best Lenses for Beginner Photographers
Beginner All-Purpose Lens
To be frank, the best all-purpose lens to get anyone started with photography is often the kit lens that comes right in the box! These lenses often come right in the box with entry-level DSLRs, but if your recipient is looking for something with a bit more zoom versatility, we suggest looking to these few other options listed here as your go-to all purpose lenses.
Gifts to get them: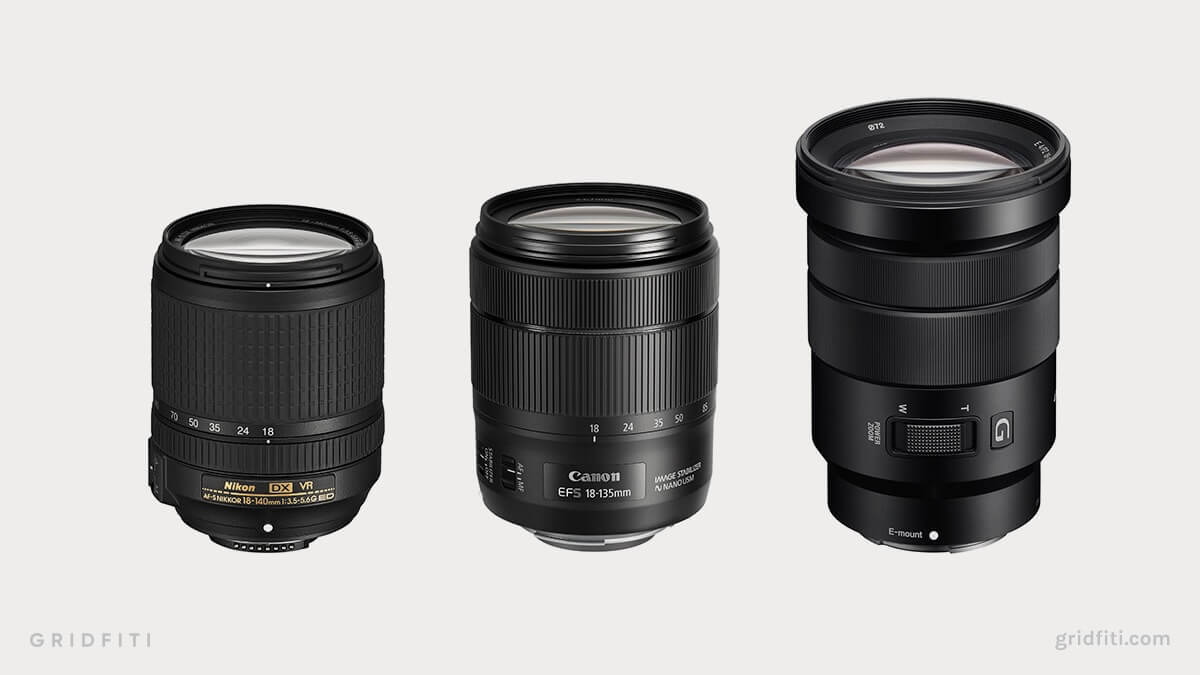 Beginner Prime Lens
Every photographer remembers the first time they opened their first camera and immediately started to shoot around the house or outdoors – mesmerized by depth of field and blurred backgrounds (who remembers those closeup shots of blades of grass?). Prime lenses up the ante here!
Entry-level prime lenses a great inexpensive option for something that can really beef up your budding photographer's kit – often running for $150 or less.
Between 35mm and 50mm, the higher the focal length number, the more "zoomed in" the lens will be. For a beginner photographer who's interested in shooting landscapes, cityscapes, and environments, get them a 35mm. For the aspiring portrait photographer, or anyone who wants to get closer up to their subject, go with a 50mm.
If you can't decide, a 50mm tends to be the go-to starter prime lens!
Gifts to get them: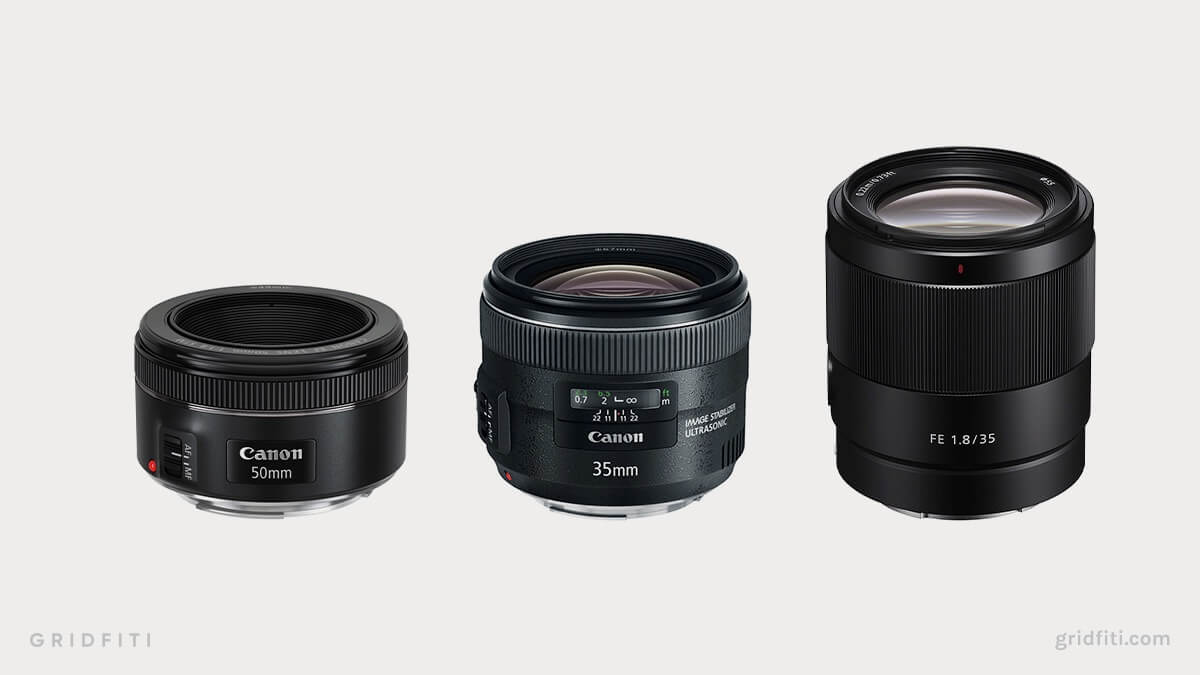 Beginner Telephoto Lens
Telephoto lenses allow photographers to zoom in and isolate their subject within the shot. They also assist in compressing the background with the subject, making for a grandiose look to landscape or portrait images. When getting started, the large telephoto lenses are on the pricier end, but thankfully the major brands offer some great beginner options to get started!
Gifts to get them: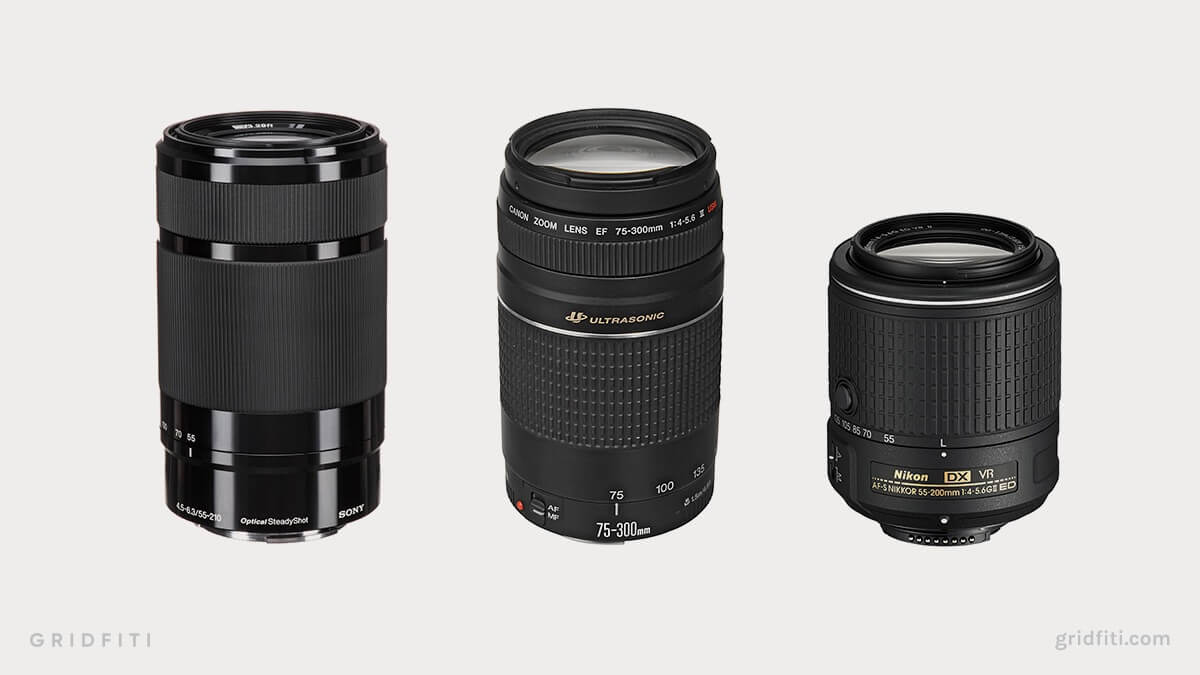 Best Props & Creative Accessories for New Photographers
For a budget-friendly gift, creative photography accessories will get the juices flowing for any beginner. These props are small enough for your lucky recipient to always carry around in their camera bag, ready for whenever they need to plus-up a shot!
You can even share our beginner-ready guides with them on how to use these nifty tools: Fairy Lights Guide | Lensball Guide | Photography Prism Guide.
Gifts to get them: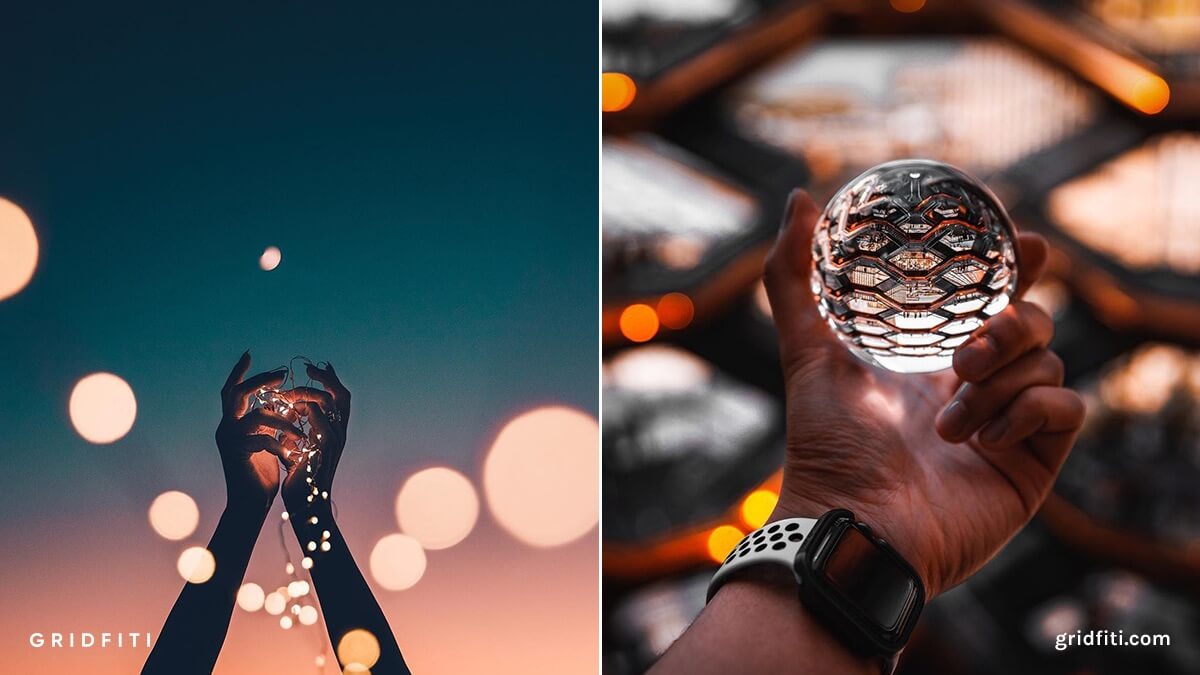 Photos by @bryanadamc and @marvinlei
Tripods for New Photographers
Whether that new photographer in your life is looking to shoot long-exposures at night, get sharp photos in low light, or take a few self portraits – everyone starts with a beginner tripod. From traditional tripods with sturdy builds, to your modern tabletop tripod, or a GorillaPod for vlogging, here are some options to get started!
If you've got an up-and-coming vlogger on your hands? Check out our roundup of the best vlogging and tabletop tripods for more picks.
Gifts to get them: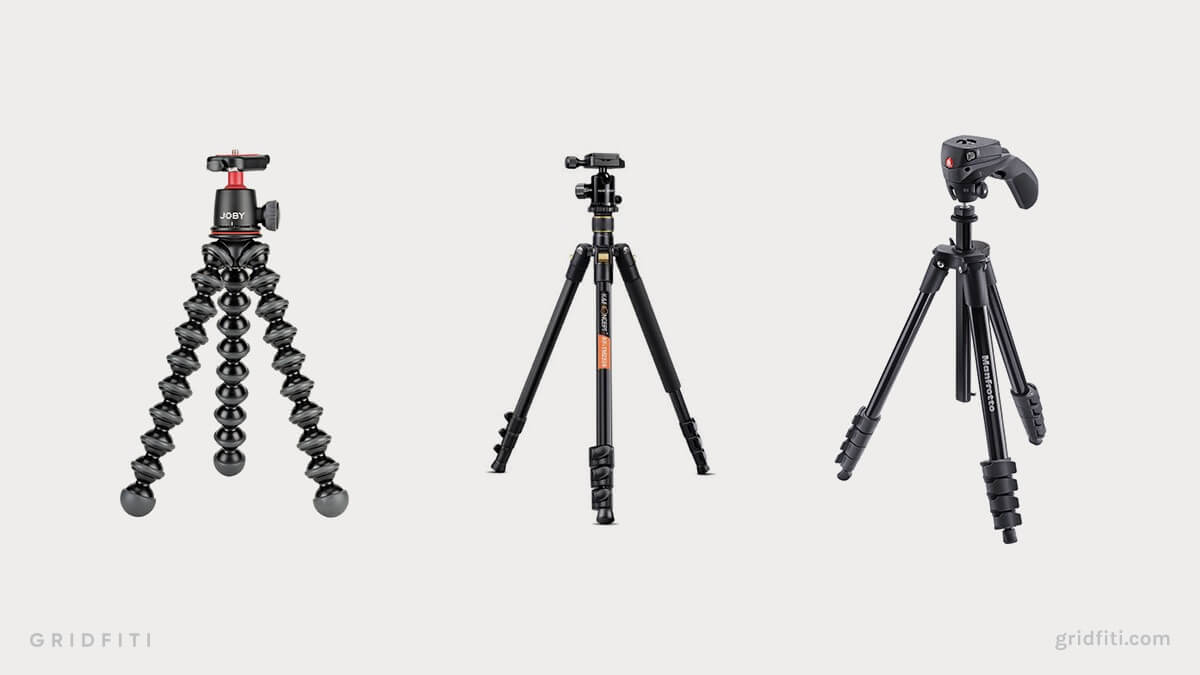 ND Filters for Beginners
ND filters help block out UV light, and reduce glare or reflections in photos. Picture a super sunny day where you'd want to get a shot with shallow depth of field or a long exposure, but doing that will overexpose the image.
ND filters remedy that by blocking out light to shoot at those lower f-stops. When it comes to beginner ND filters, we suggest one that's variable and will allow your recipient to adjust the stops of light going through the lens. These act as one-stop-shops to adjusting your light exposure (as opposed to carrying multiple different filters – both cumbersome and pricey).
Pro Tip: Get these in the biggest filter thread (usually 82mm) and get stop-down rings to adapt the variable ND filter to smaller threaded lens. Think of it as a one size fits all!
Gifts to get them: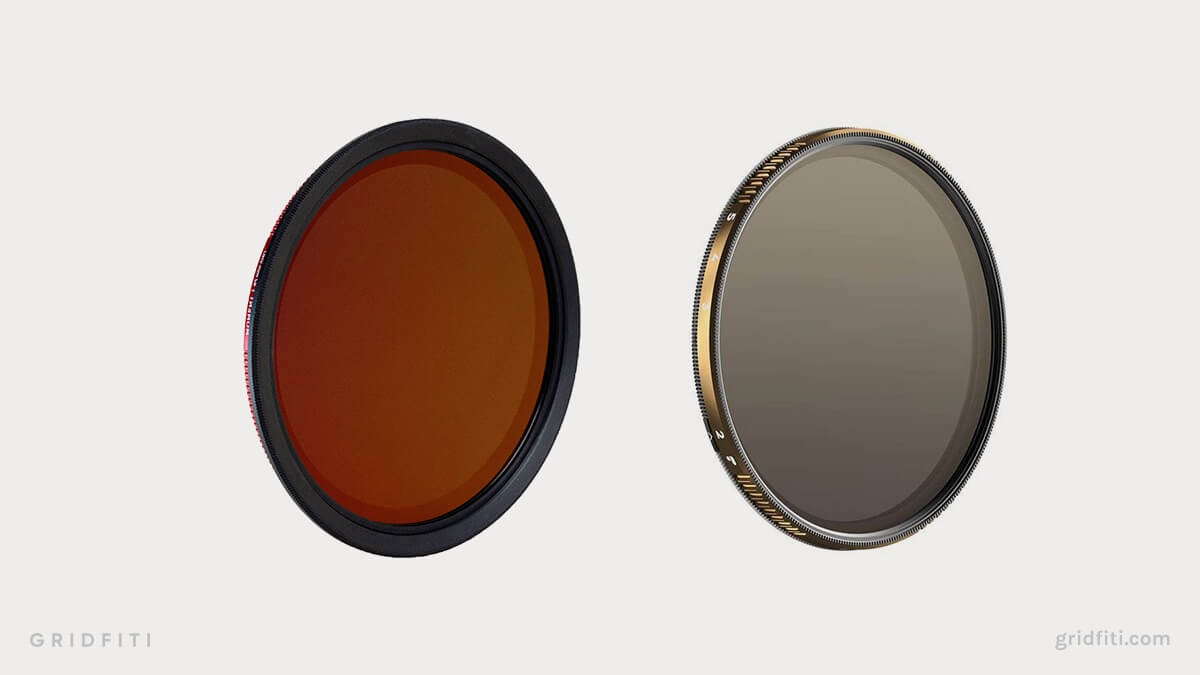 Camera Bags for Beginner Photographers
A camera bag is a vessel to transport gear from shoot to shoot. Just as important as lenses, tripods, and filters, the bag is a crucial addition to any photographer's arsenal.
The options for camera bags span from smaller daypacks, to large options to carry items well beyond gear, like a laptop, clothing, hard drive, and more – perfect for travel. You can even pick up a sling bag or tote bag for something more casual.
For more gear bag and tech accessory gift ideas, check out our tech bag essentials roundup!
Gifts to get them: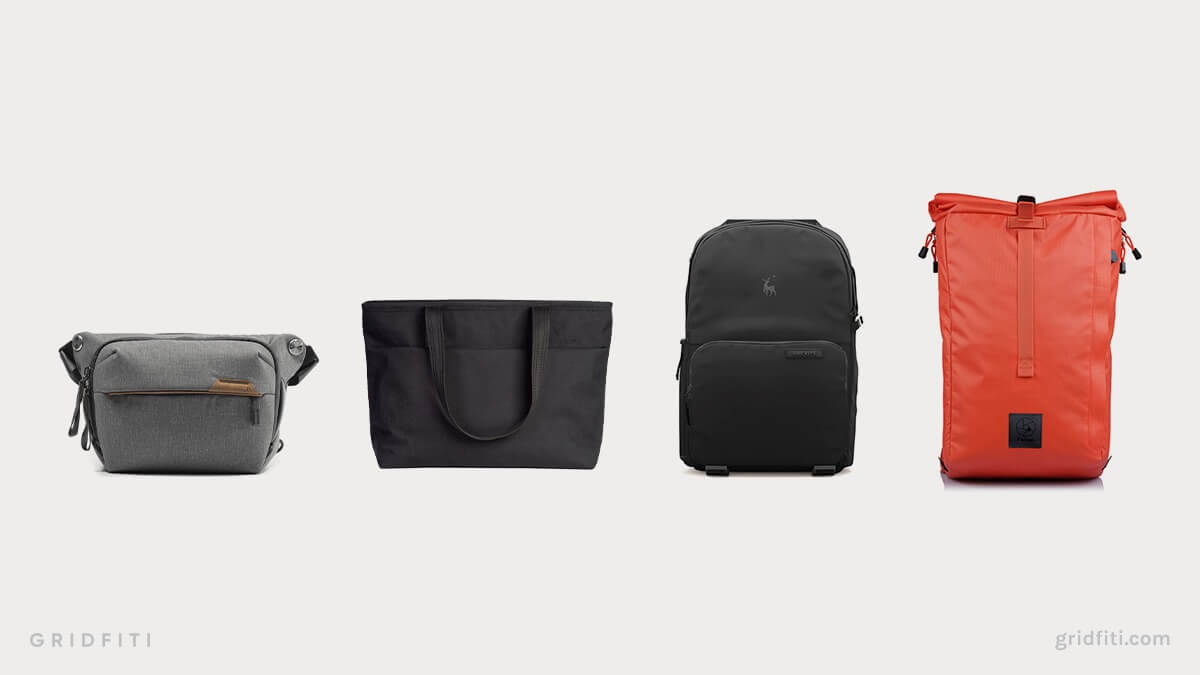 Is there any other beginner photographer gifts we're missing? Let us know below in the comments and follow us on IG for more: @gridfiti
Gridfiti is supported by its audience – when you buy something using the retail links in our posts, we may earn a small commission at no additional cost to you. We only recommend products we would use ourselves and recommend to our friends and family. Read more about our affiliate disclaimer.