When it comes to Korean-inspired presets, you can observe the many different color palettes, lighting intensities, simplicity, and attention to detail that come with it.
Korean aesthetic can be laid out into many different styles and forms – from matcha greens to airy pinks to muted tones, the options for Korean presets are plentiful! Check out our picks for Korean-inspired presets to stylize your photos.
Want more film photography tips? Join our mailing list, and check out our several other film photography guides.
10 Korean-Inspired Lightroom Presets
These Korean tone presets from CVR Presets aim to recreate modern Korean tones within your photos. It comes packed with 10 presets for Lightroom desktop and mobile: light pinks, softness, and airiness are the themes across these presets – which can be applied to portraits, street shots, or closeups of objects. Check out the full Korean Lightroom set!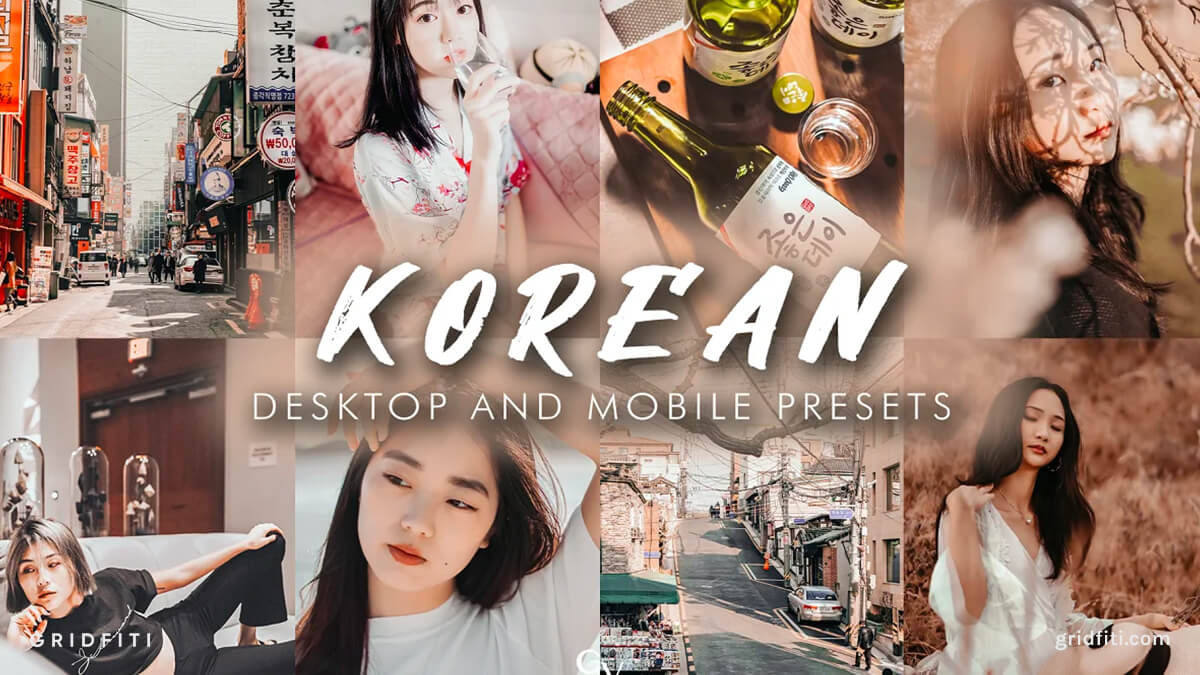 90s Film Look Korean Style Presets
This preset pack comes equipped with 5 Lightroom presets for desktop and mobile. The idea here is a color palette influenced by Korean styles with a filmic look to it. The presets are built for all settings: portraits (whether indoor or outdoor), landscapes, travel, and more! We love that among the more bright airy Korean presets, there is an approach to slightly darker exposure with increased contrast. Apply these Korean influenced styles to your photos with just one click in Lightroom.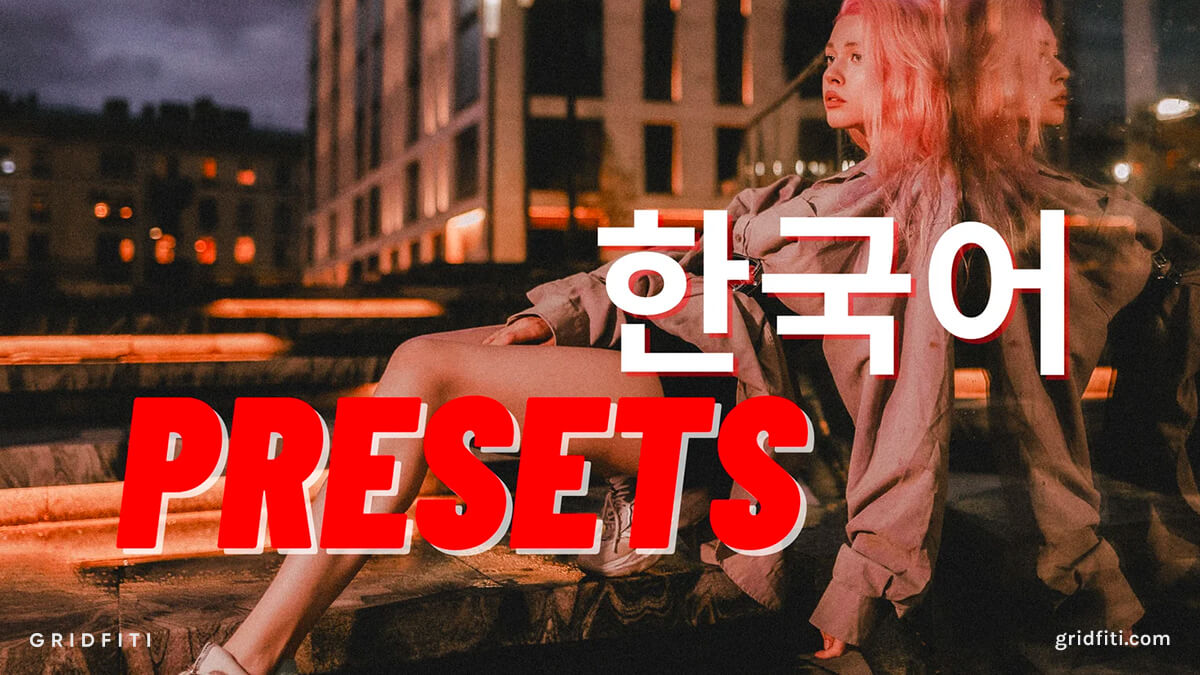 10 Korean Aesthetic Lightroom Presets
Where most of the presets listed will take a more extreme approach to color and lighting changes, this preset pack is a bit more of a balanced approach. You'll notice across the demo photos that tones are recreated beautifully to be sharp and vibrant, but not over the top. It's a great pack for those going for feeds with a beauty, pastel, or blogging look.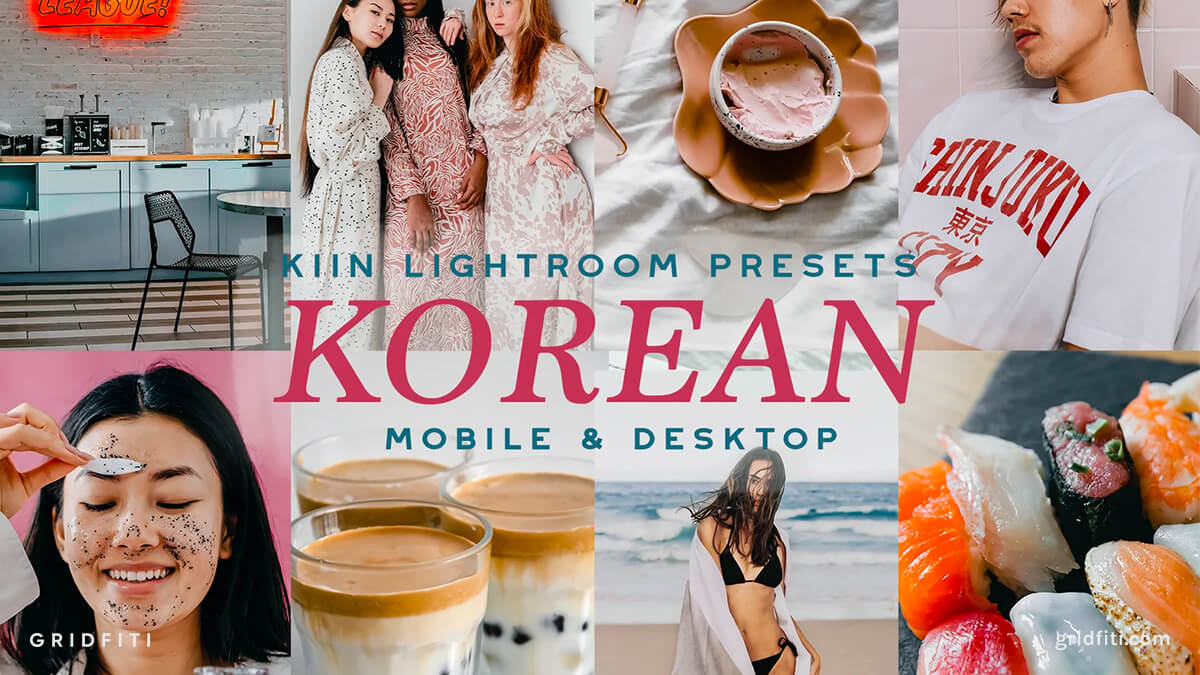 Matcha Latte Color Preset (For Mobile)
Go outside, take photos of all the greenery around you in natural light, and apply this Matcha Latte mobile preset to those photos. What you get is a calmly toned, matcha-colored result in the best way possible.
Made for bloggers and photographers in mind, the preset takes the green and blue tones of your image back a notch, while adding a slight fade and increasing exposure. Apply it to your lifestyle photos, whether it be items in your home, yourself, a day in nature, or all of them combined!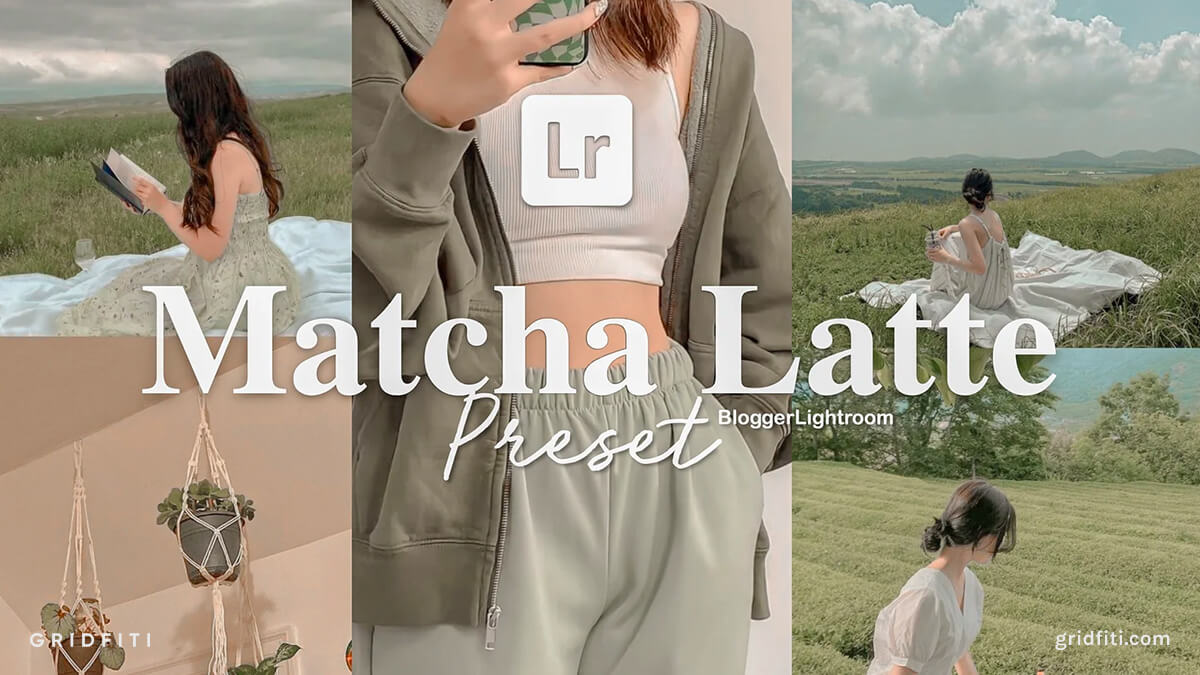 Strawberry Cream Color Preset for Mobile
We talked about a Matcha Latte preset, now we have a Strawberry Cream preset! More focused on bright and muted warm tones, this mobile preset will have your images looking very warm, calming, and highlighting the pinks and reds. Reminiscent of color grading you'd find in K-dramas, recreate this similar strawberry Cream look with your own photos with this preset.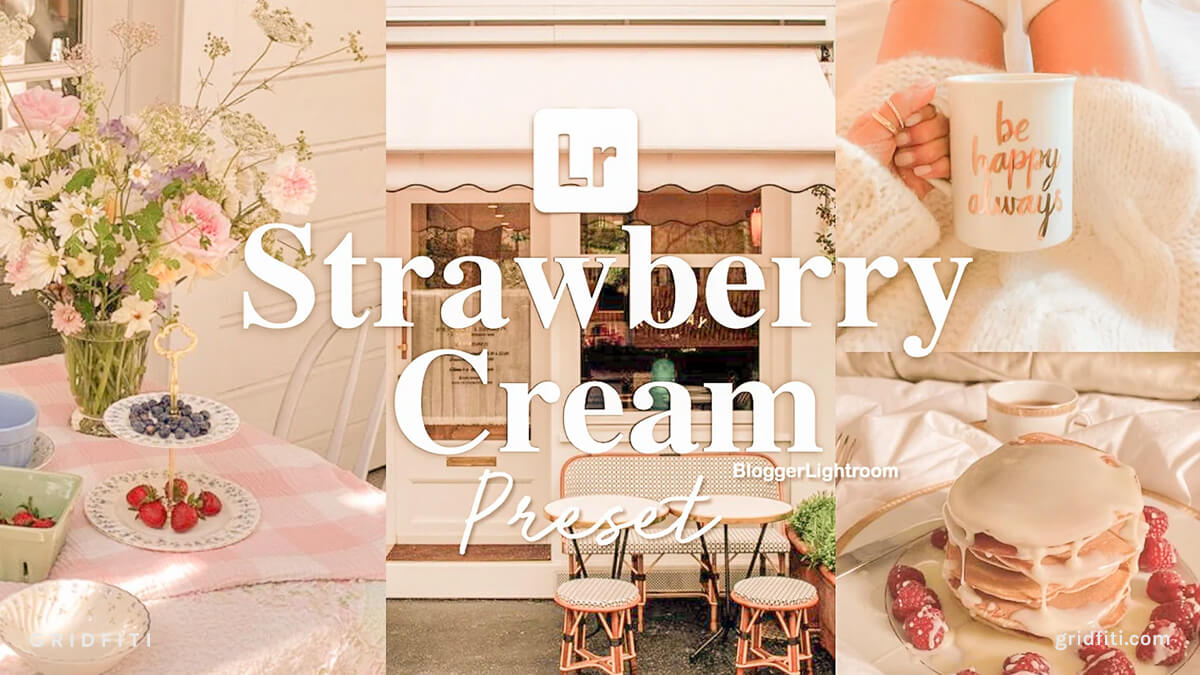 Korean Diva Lightroom Preset
This Korean Diva Lightroom preset for mobile casts a slight fade to images, along with an increase in red hues. It adds a soft, warm, rosy edit to skin tones and is catered more towards photographers or bloggers looking to create a consistent color theme on their feeds. If that's you, then check out the Korean Diva mobile preset!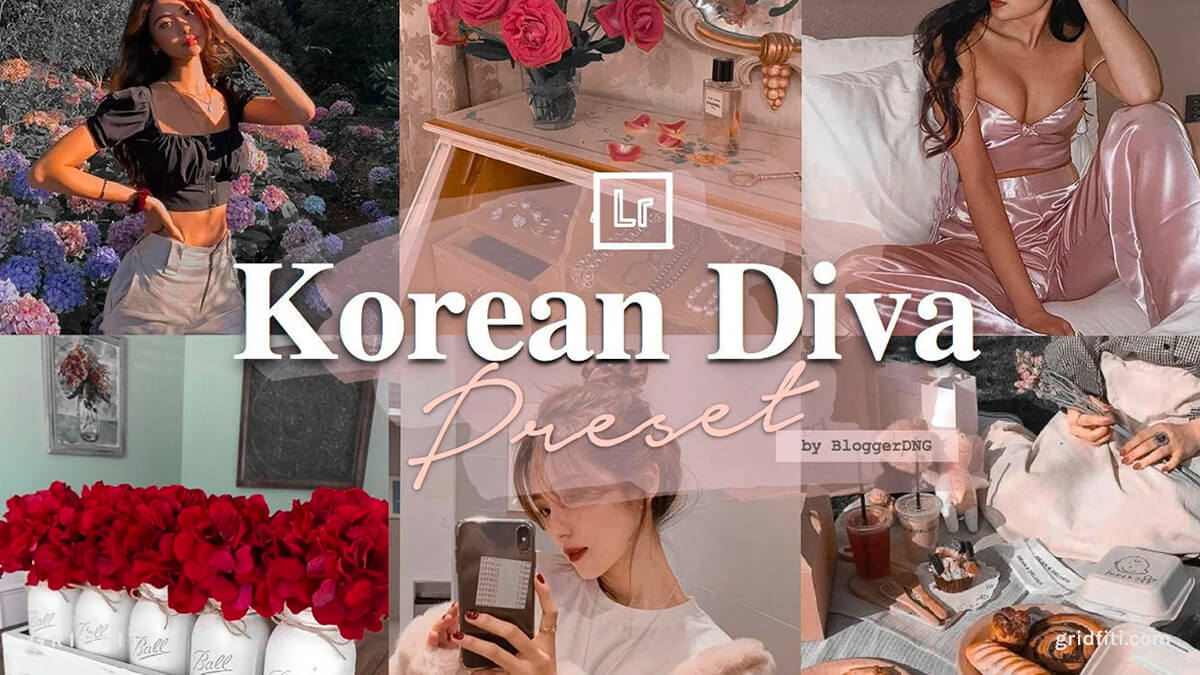 Korean Tones Lightroom Presets
This Korean Tones preset is also meant for those looking to get their feeds looking consistent. Packed with 6 desktop and mobile presets, you'll notice a similar warm, pink tonal treatment with exposure increased and shadows decreased. These tones are complementary to photos that are bright, have sunlight, and generally warm colors. Check out the full set!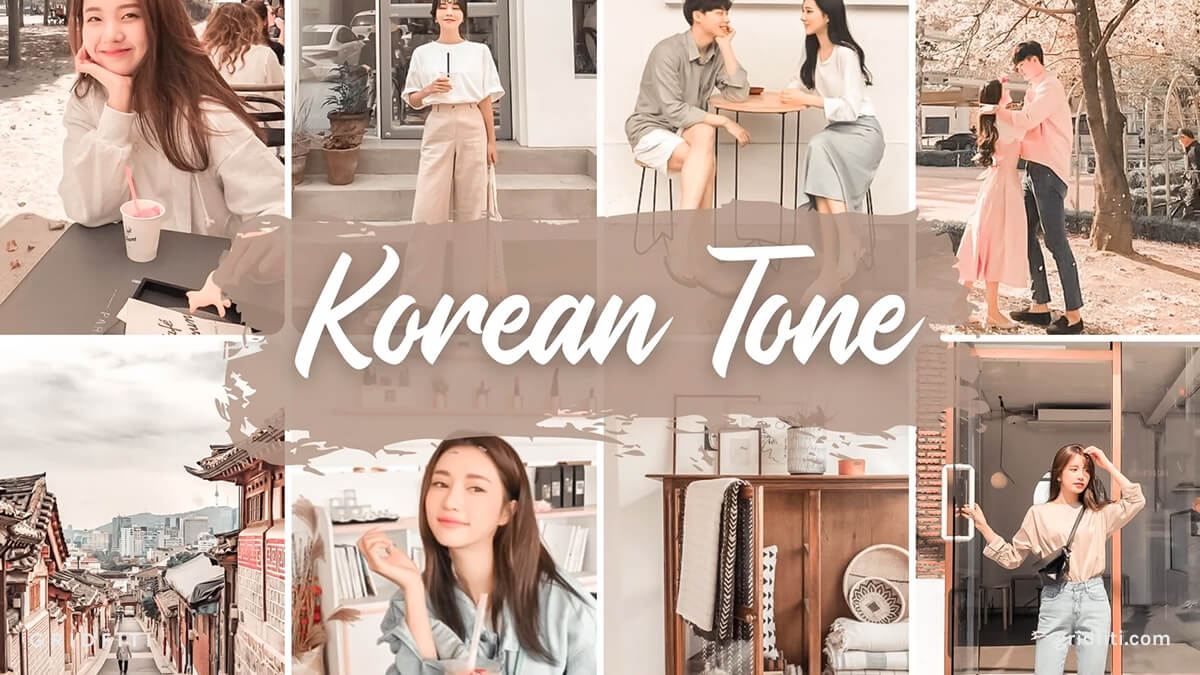 Which one of these Korean aesthetic presets are your favorite? Are there any you're going to use? Let us know in the comments below!
Gridfiti is supported by its audience – when you buy something using the retail links in our posts, we may earn a small commission at no additional cost to you. Read more about our affiliate disclaimer.