Brandon Woelfel's photography is very well known amongst photographers and non-photographers. His use of creative tools, colors, and models for his photos are amazing. But a question I always see asked is "what camera gear does Brandon Woelfel use? How does he achieve these cool effects?"
Today, I've outlined Brandon Woelfel's camera, the camera lenses he uses, and the various creative tools that he uses to create his Instagram photos. The camera equipment that Brandon Woelfel uses should give you a better idea as to how his photos are created and what it takes to achieve the effects in his images.
What Camera Does Brandon Woelfel Use?
Brandon Woelfel's camera is the mirrorless Nikon Z7 (Amazon | B&H Photo). With the new upgrade to the full frame Nikon mirrorless setup, Brandon has added a new lens to the lineup with the Nikon 58mm f/1.4.

Before the upgrade to the mirrorless Nikon, Brandon Woelfel's old camera was the Nikon D750 (Amazon | B&H Photo). Brandon previously used the Nikon D5200 (Amazon | B&H Photo) before upgrading to the full frame Nikon D750.

For Brandon's YouTube videos, he uses the Panasonic Lumix LX10 (Amazon | B&H Photo) for his point & shoot camera.
What Camera Lens Does Brandon Woelfel Use?
Brandon Woelfel's camera lens is the Nikon 50mm f/1.4. 

In one of his videos, he says that the 50mm lens is almost always on his camera and if it isn't, he has three other lenses that he carries along with him. The other three lenses include:
With the new upgrade to the mirrorless Nikon Z7 setup, it looks like Brandon has also added the 58mm f/1.4 aperture Nikon lens to his camera gear. This prime lens is exceptional and will help him get sharp images and beautiful bokeh.
What Creative Accessories Does Brandon Woelfel Use for His Photos?
Brandon Woelfel uses a variety of different creative tools for his photos. These creative accessories typically uses light or gives off lights to add to Brandon's photo work. This lighting usually helps light up the background or helps the subject of the photo (mainly models) stand out. I've included the full list below as well as some examples of the photos with Brandon Woelfel's camera accessories.
1. Moonlamp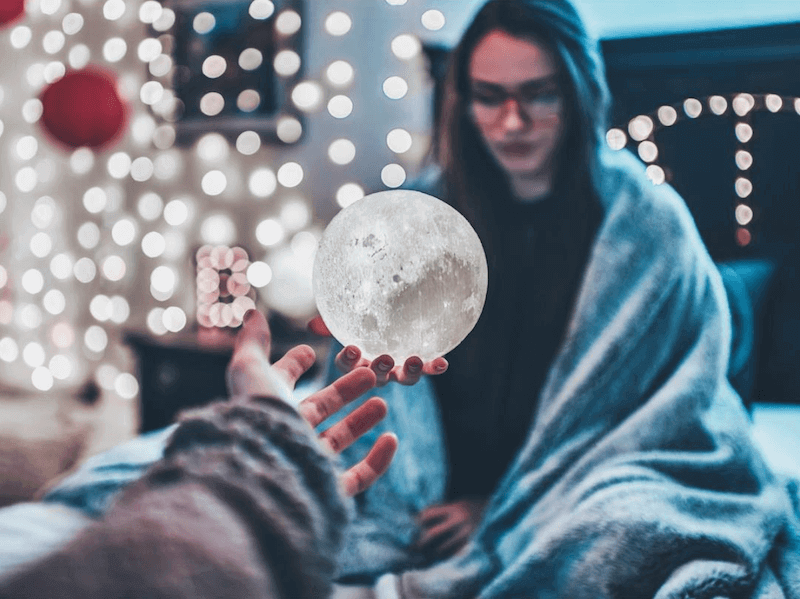 2. Fairy Lights
Fairy lights can be used in several different situations. They can be used to help light up the photo or they can be used to add another element of creativity to a photo as well. Here is a full post we wrote about fairy light photography.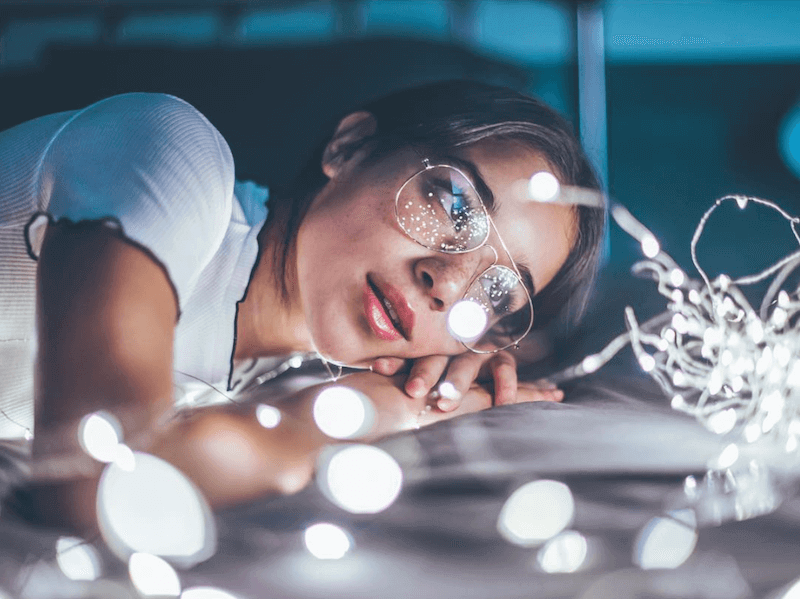 3. Lensball
The lensball is a cool accessory to add creativity to a photo and Brandon uses it as a prop usually with other lighting tools around it. We actually wrote a full blog post on crystal ball photography that you should check out!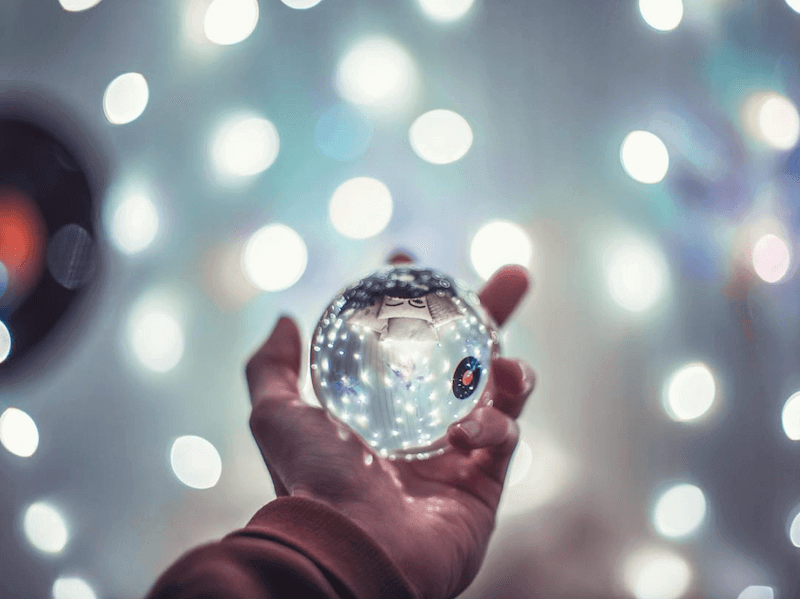 4. Starry LED Projector Lamp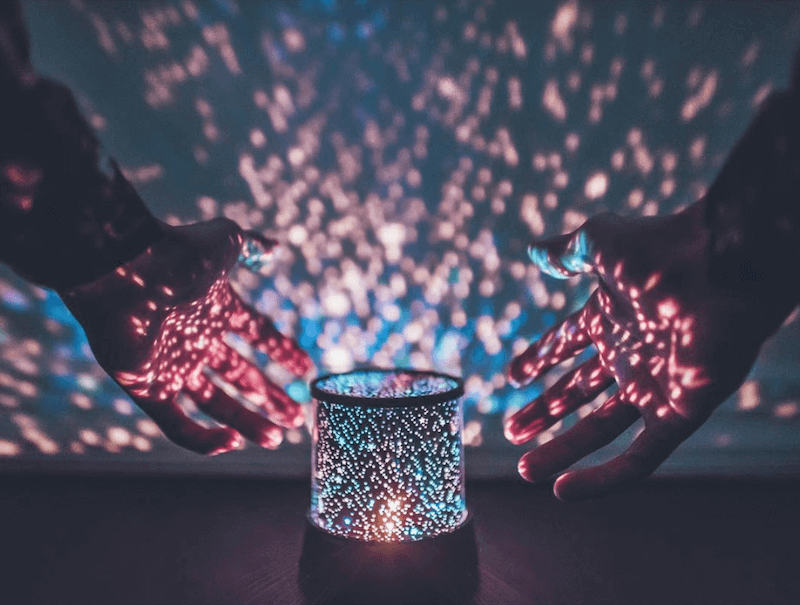 5. Glass Triangular Photography Prism
The glass prism is great for prism photography and produces several creative photo effects from color to distorted reflections. I highly recommend this creative accessory to enhance your images!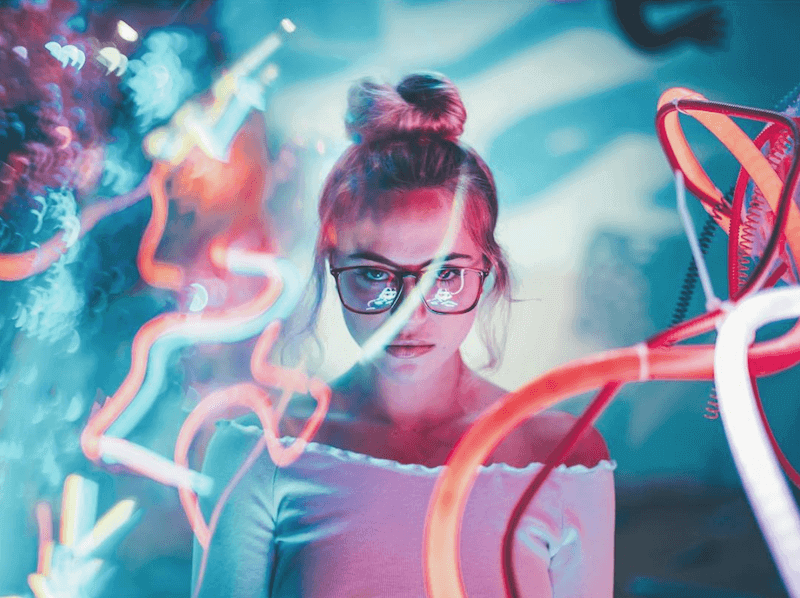 6. Crystal Sun Catcher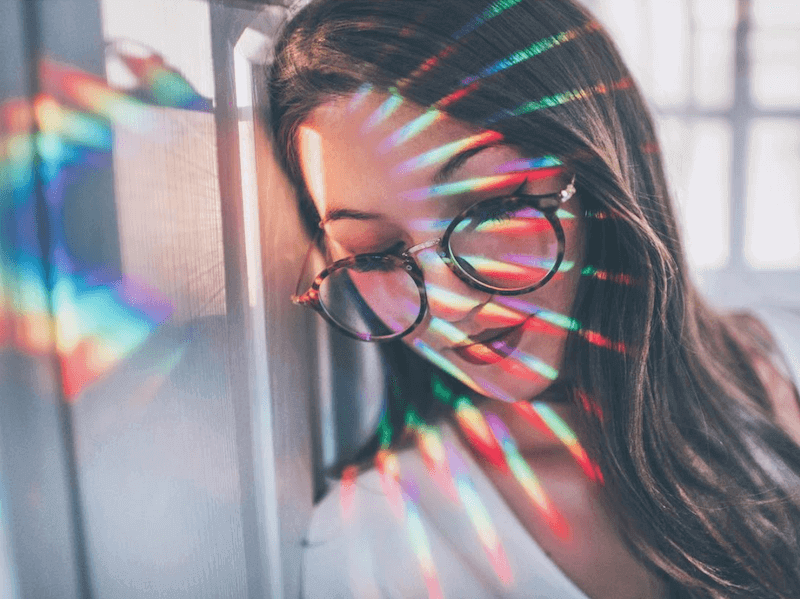 7. Clear Bubble Umbrella
If you follow our older posts, we have an article on creative photography ideas. I mentioned the umbrella as a perfect tool to use and it goes really well with fairy lights when done correctly.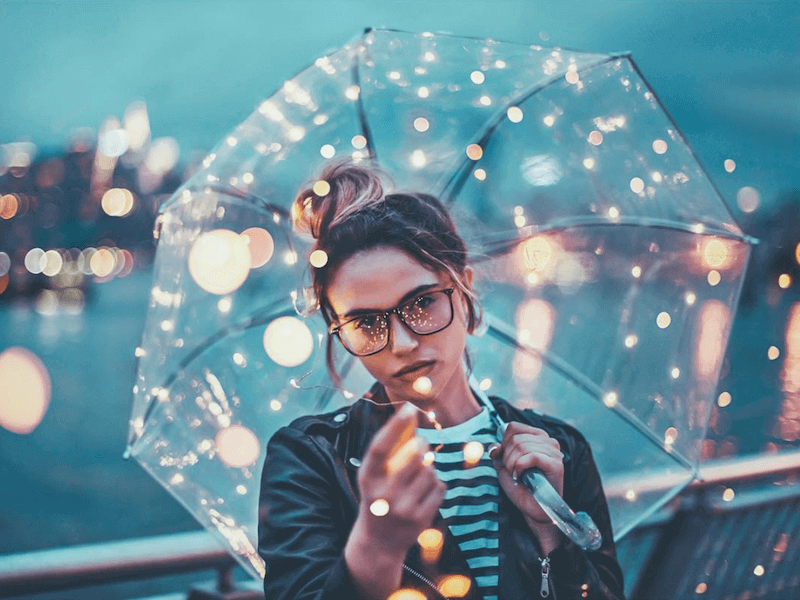 8. Non-prescription Aviator Glasses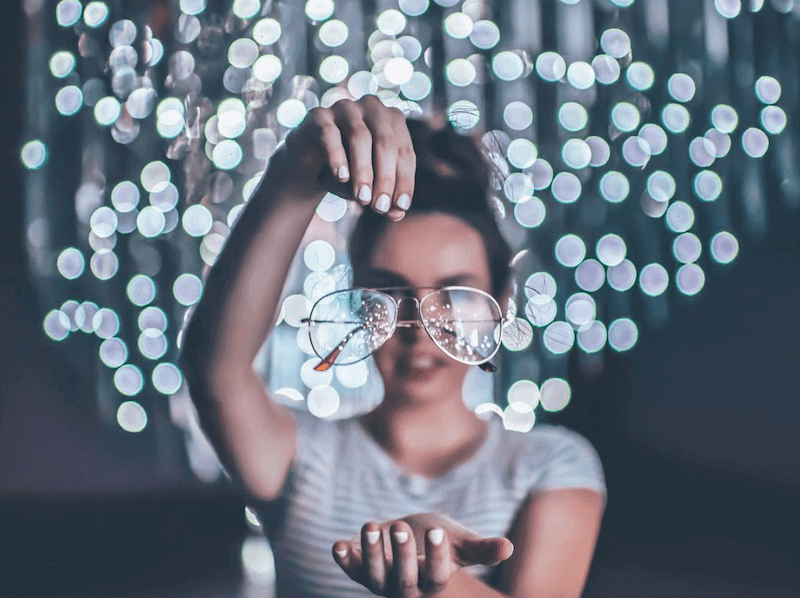 9. LED Folding Book Light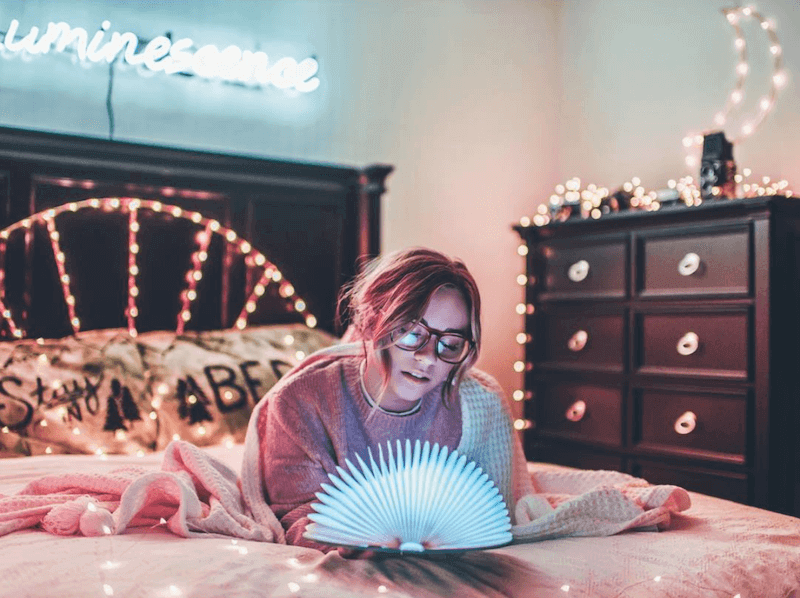 10. Affordable Neon Signs for Photography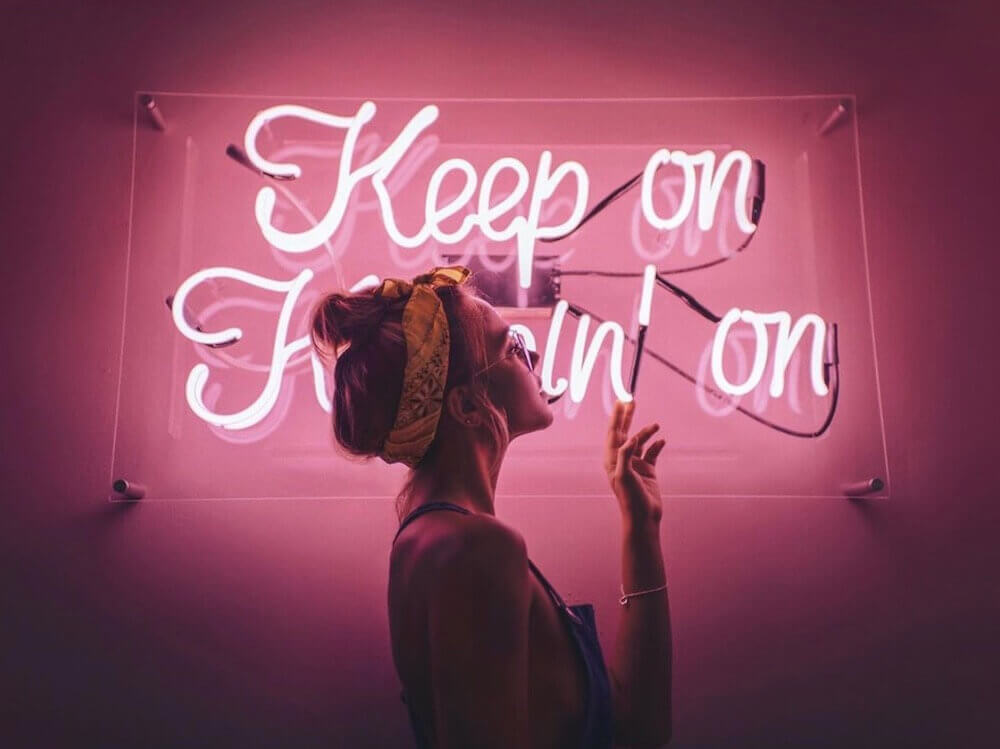 11. On-Camera Colored LED Light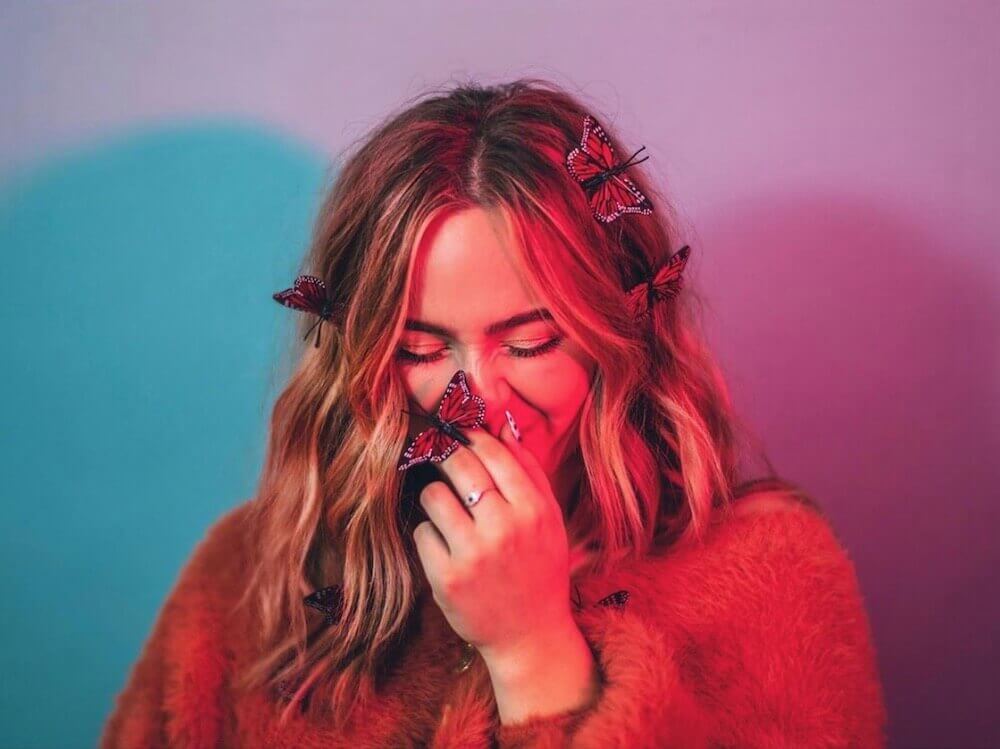 12. Neon Light Wire for Portraits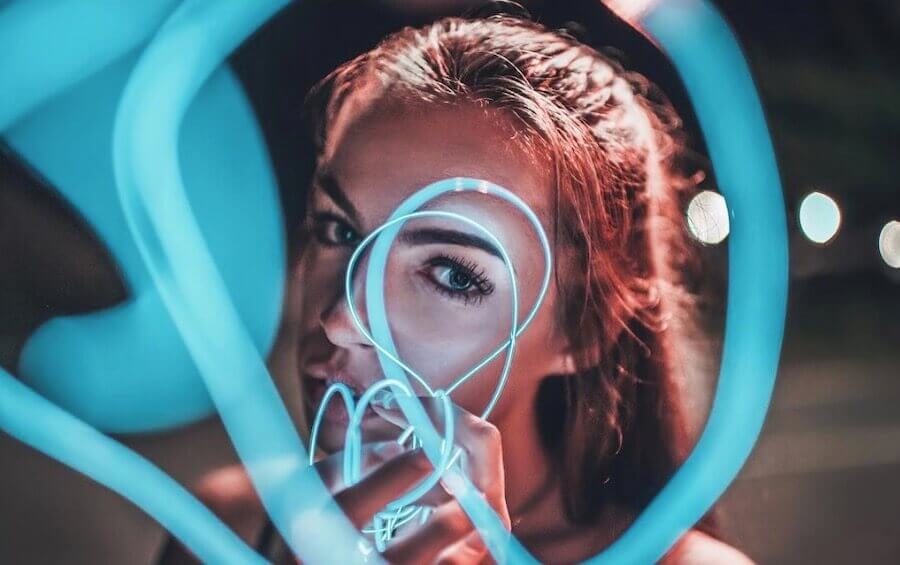 13. Kaleidoscope Rainbow Glasses
14. Teardrop Crystal Prism
Miscellaneous Brandon Woelfel Camera Accessories
In case you are wondering what other resources Brandon uses to help him with his photoshoots, I've included some of his other miscellaneous camera gear below.
Geekoto Tripod for Creative Photography (Amazon)

Geekoto LED Ring Light for YouTube (Amazon)

PNY Elite Performance SD Cards (Amazon | B&H Photo)
Western Digital External Portable Hard Drive  (Amazon | B&H Photo)
MacBook Case Cover – If you're looking for the best case for your laptop, check out our post on tech bag essentials!
Camera Strap from Lucky Camera Straps – I've compiled a list of some of my favorite camera wrist straps and paracord camera straps in previous posts.
Camera Bag – Brandon Woelfel uses the Langly Alpha Pro which is a great camera bag. I personally use the more compact Langly Simple camera bag and love it as well. It's built well and is very affordable.
Gridfiti is supported by its audience – when you buy something using the retail links in our posts, we may earn a small commission at no additional cost to you. We only recommend products we would use ourselves and recommend to our friends and family. Read more about our affiliate disclaimer.