We know some of the iconic cars of all time, from the Ferrari Enzo to the Bugatti Chiron. We know of some of the most famous car colors from Rosso Corsa to British Racing Green – but how about the fonts used to create these legendary automotive brands?
Explore the car fonts that have become synonymous over decades and centuries with some of our favorites, whether it be from Maranello, Stuttgart or Gaydon – every automotive typeface brings years of history, culture and design along with it.
Looking for more design and fonts inspo? Join our mailing list to get ideas straight to your inbox 📮
Ferrari Font
Primary: Ferro Rosso (Free)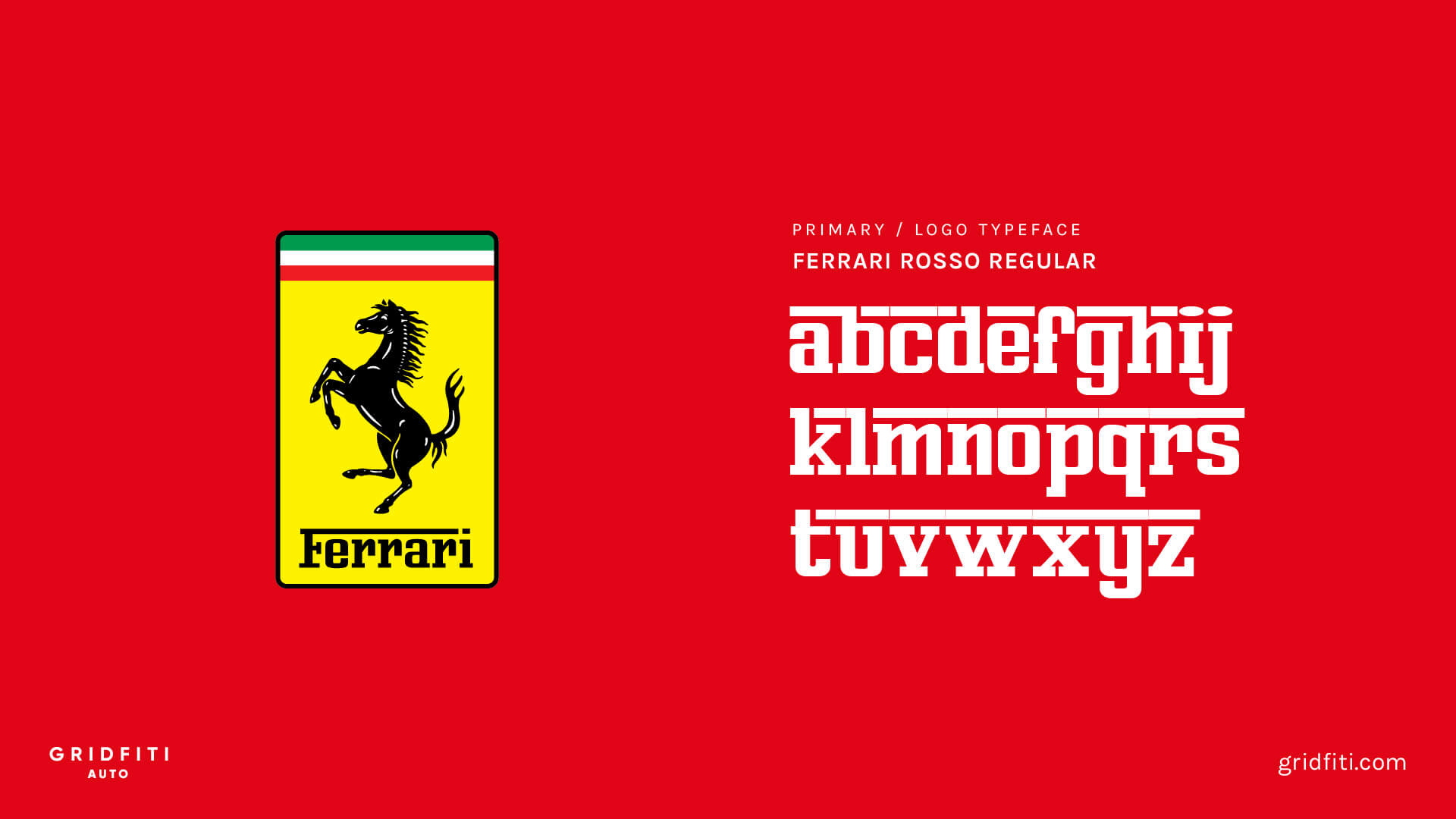 Porsche Font
Looking for some automotive decor to step up your home? Check out our curated list of Porsche decor accessories to help you complete your setup!
Primary: Porscha 911 (Free) | Secondary: Porsche Next (Free)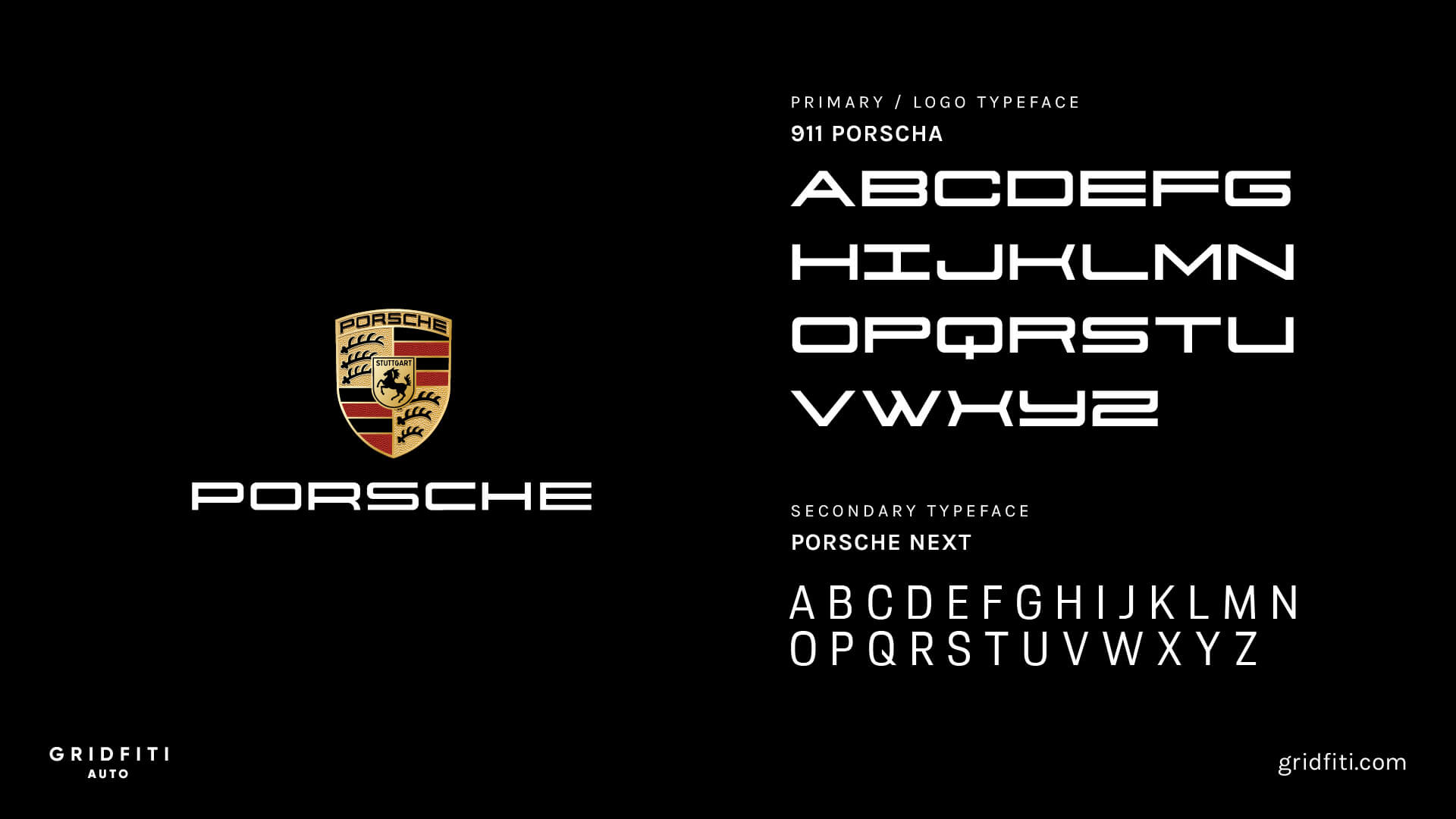 Lamborghini Font
Primary: La Macchina (Free)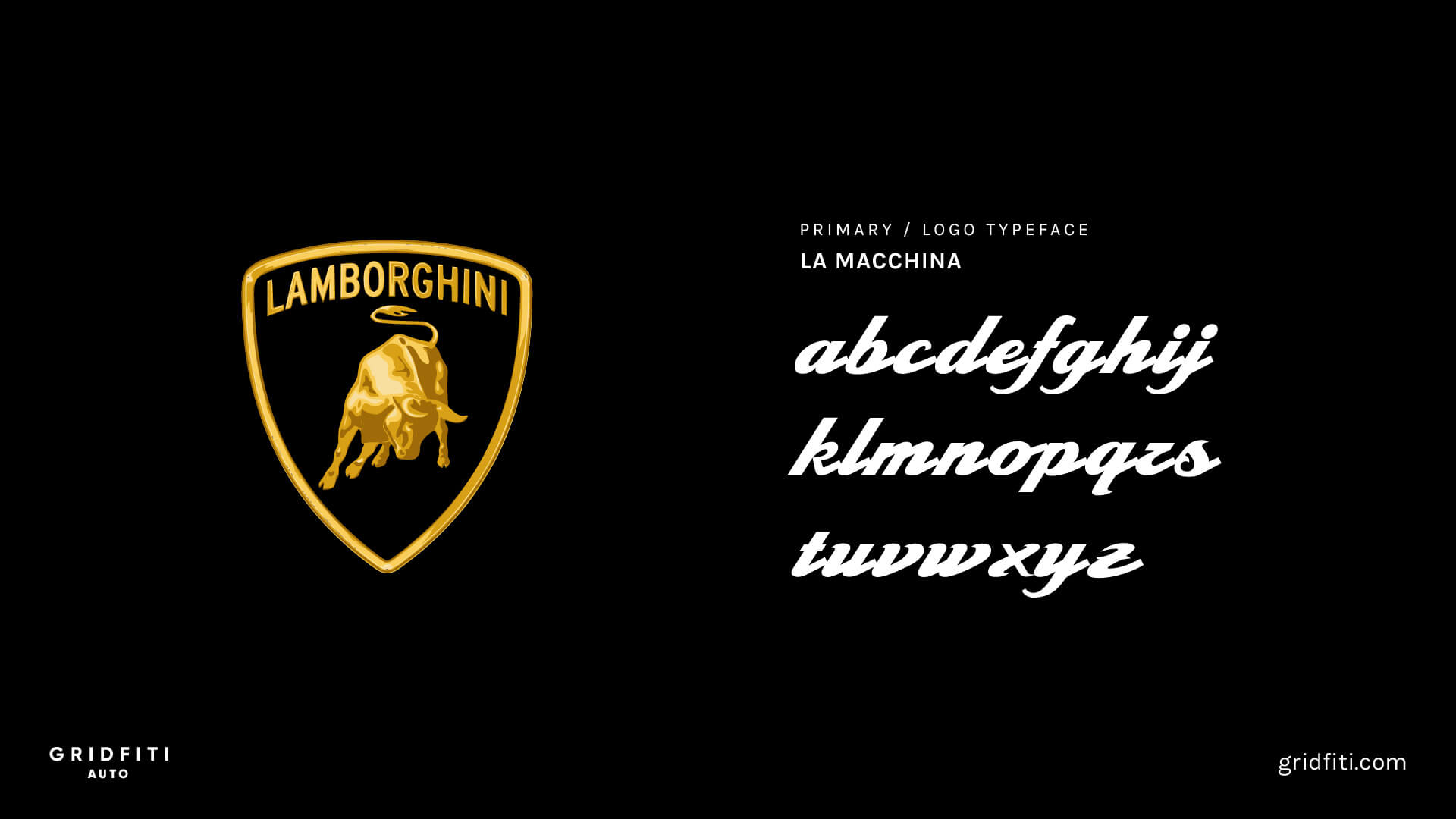 Nissan Font
Primary: Nissan Regular (Free)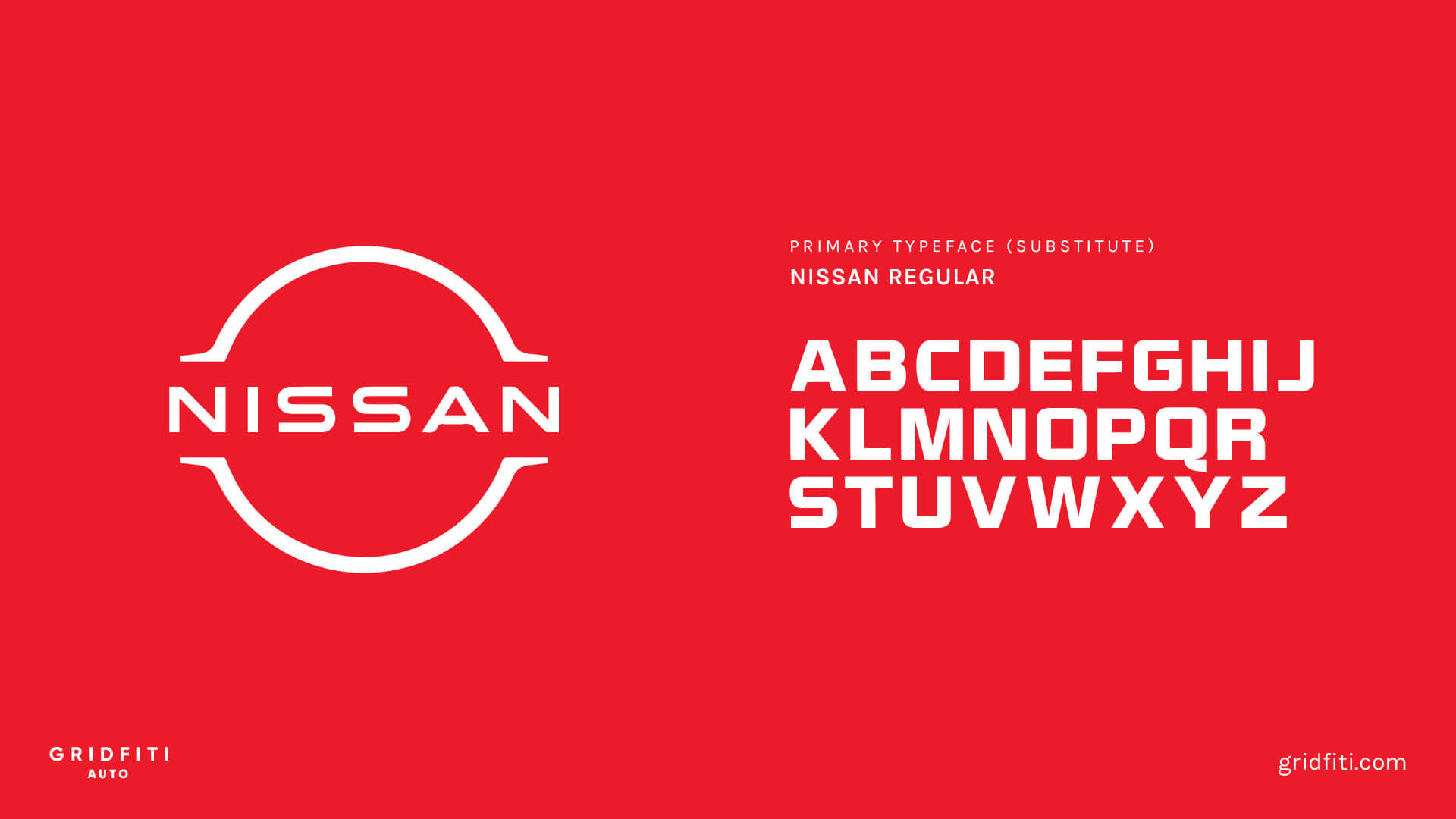 Mercedes-Benz Font
Primary: Mercedes (Free)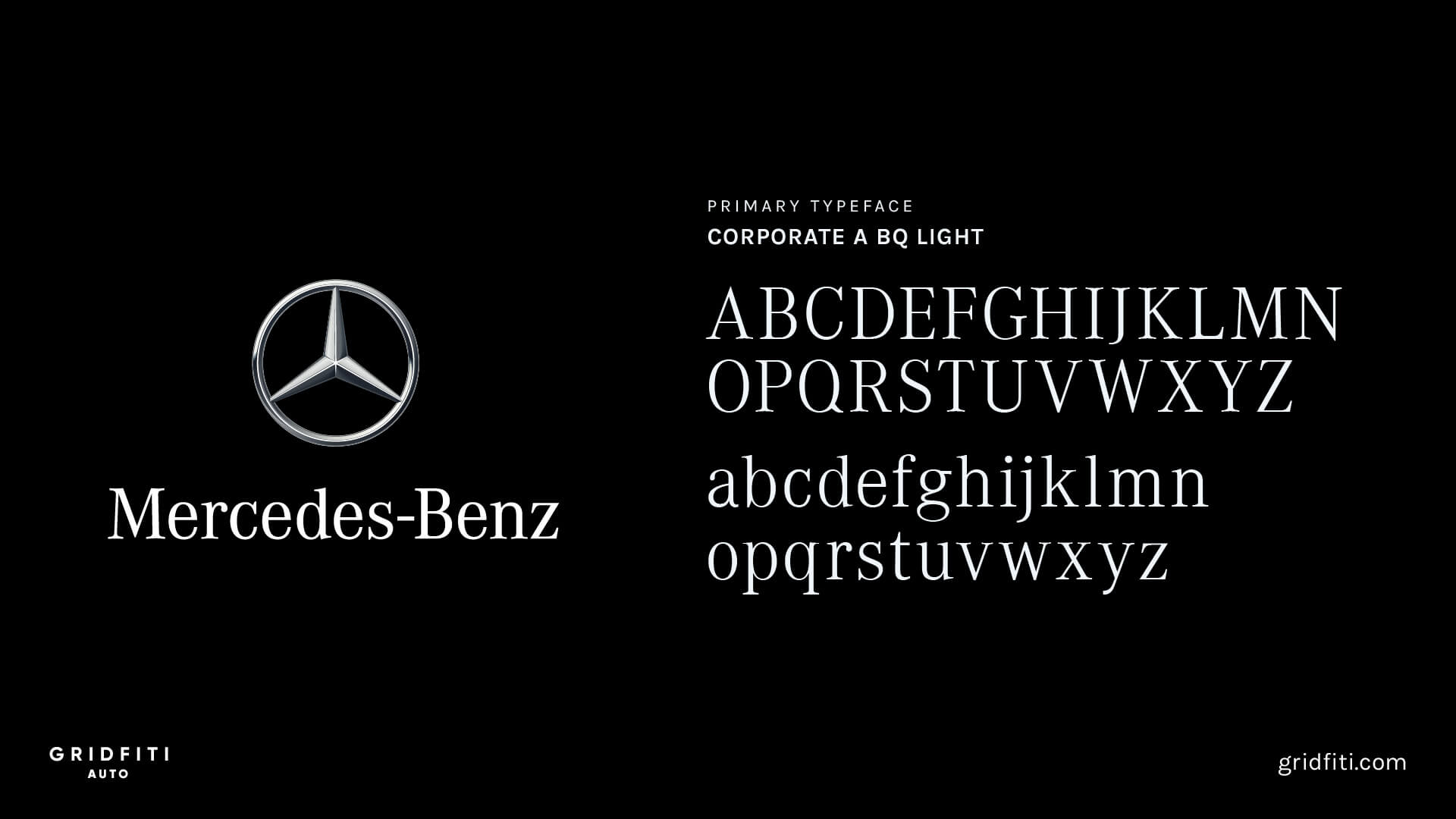 Tesla Font
Primary: Tesla (Free)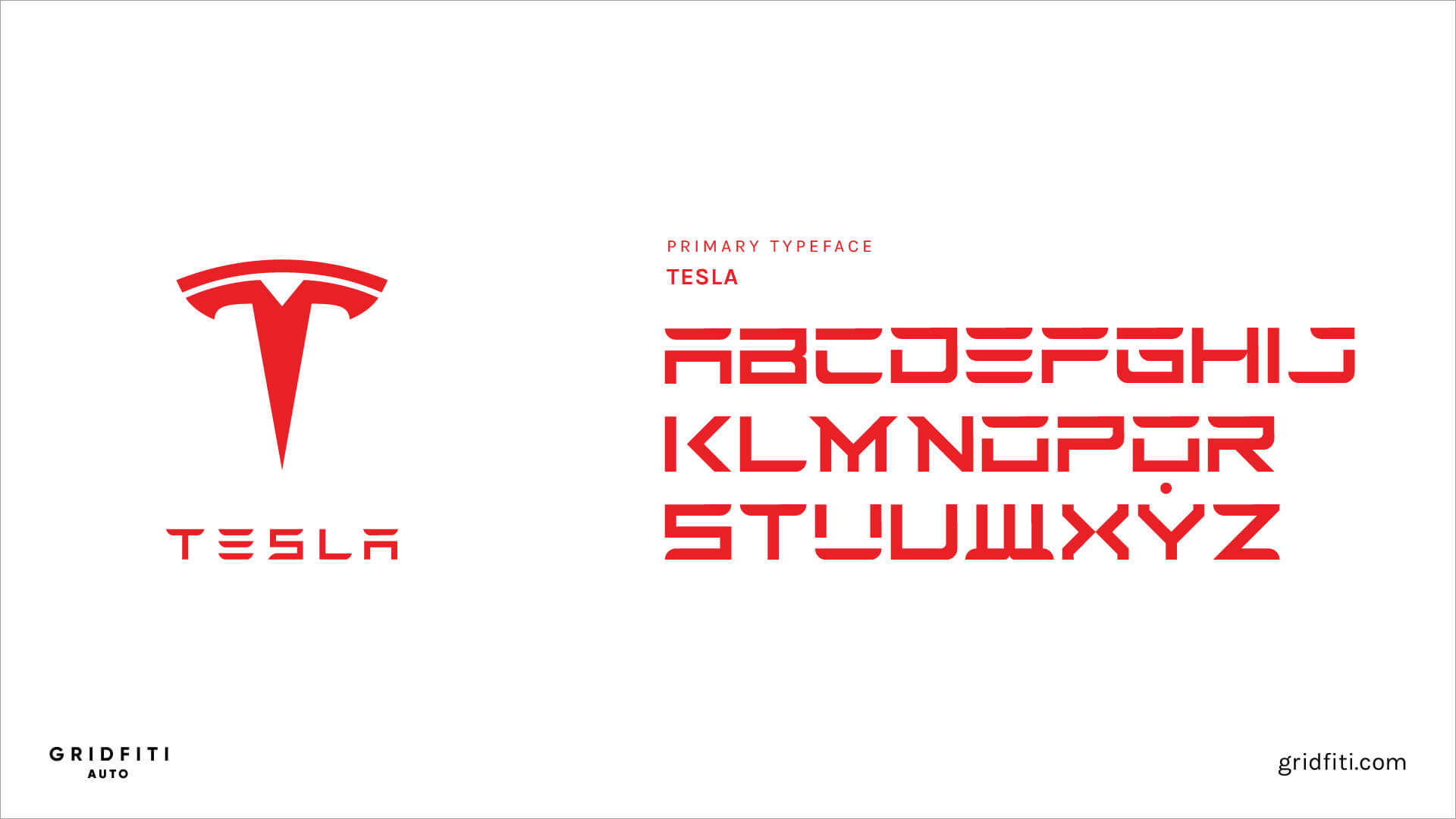 BMW Font
Primary: Helvetica Bold (Paid)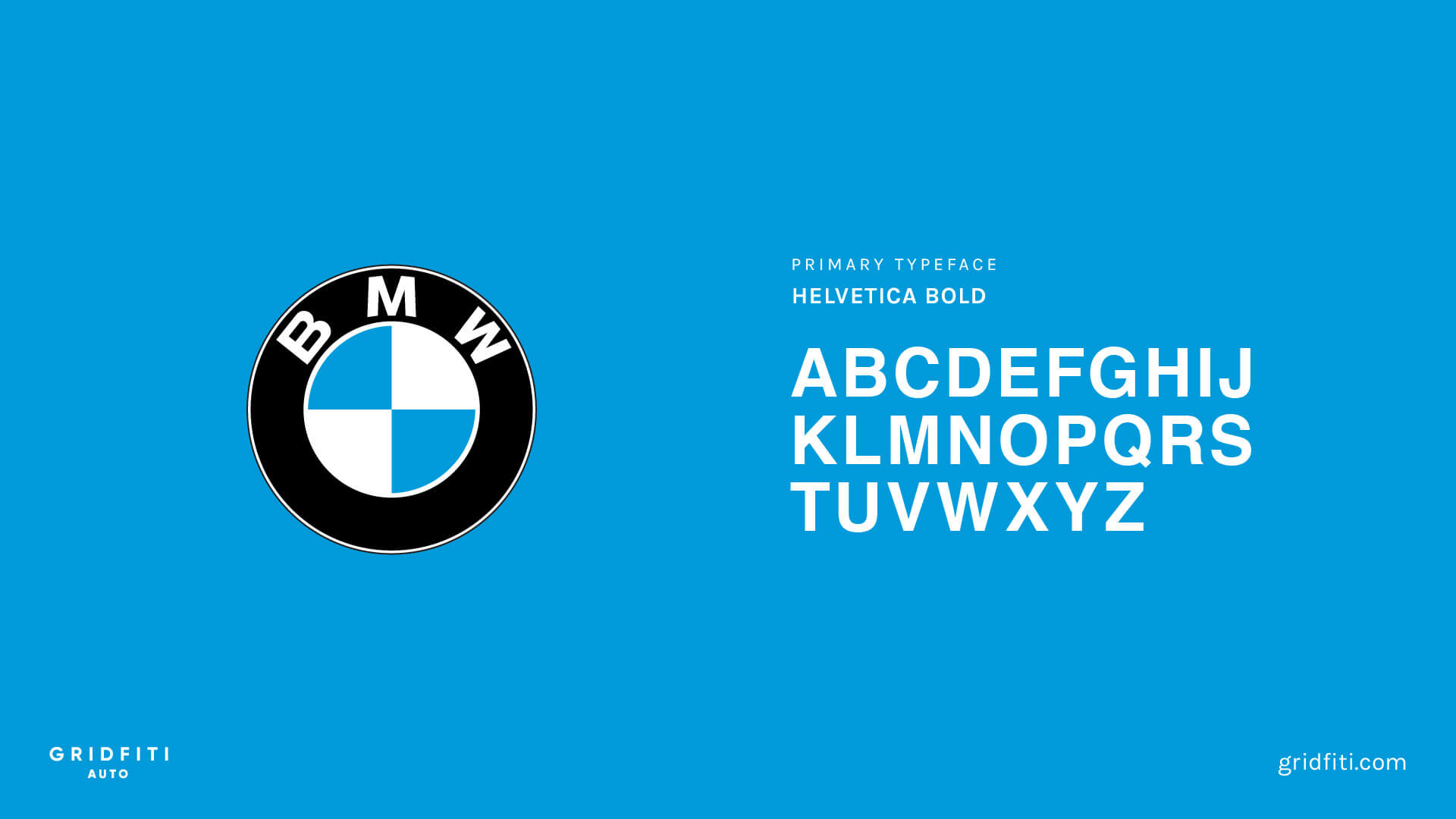 Audi Font
Primary: Audi Type (Free)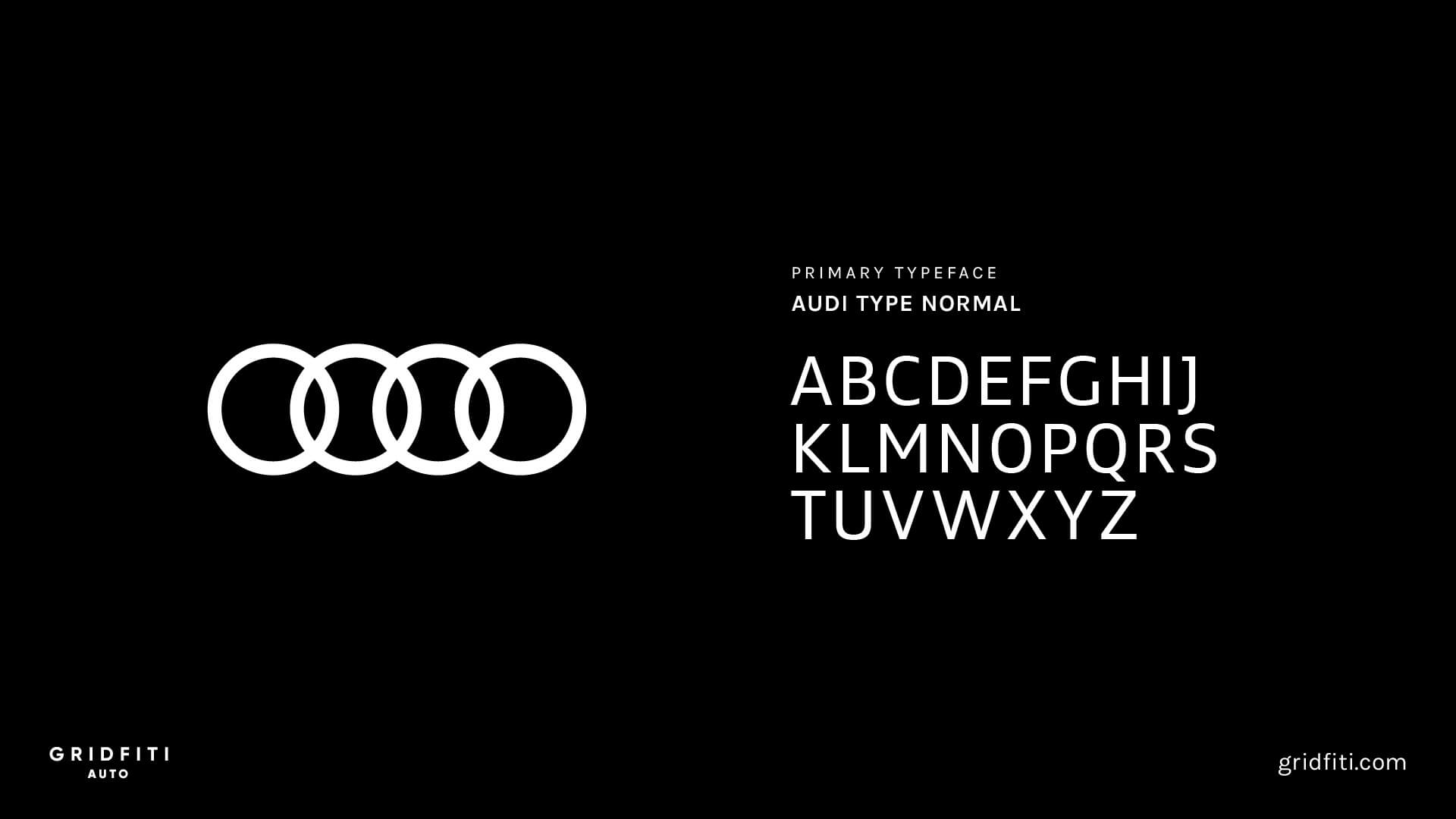 Bentley Font
Primary: ITC Blair Bold (Paid)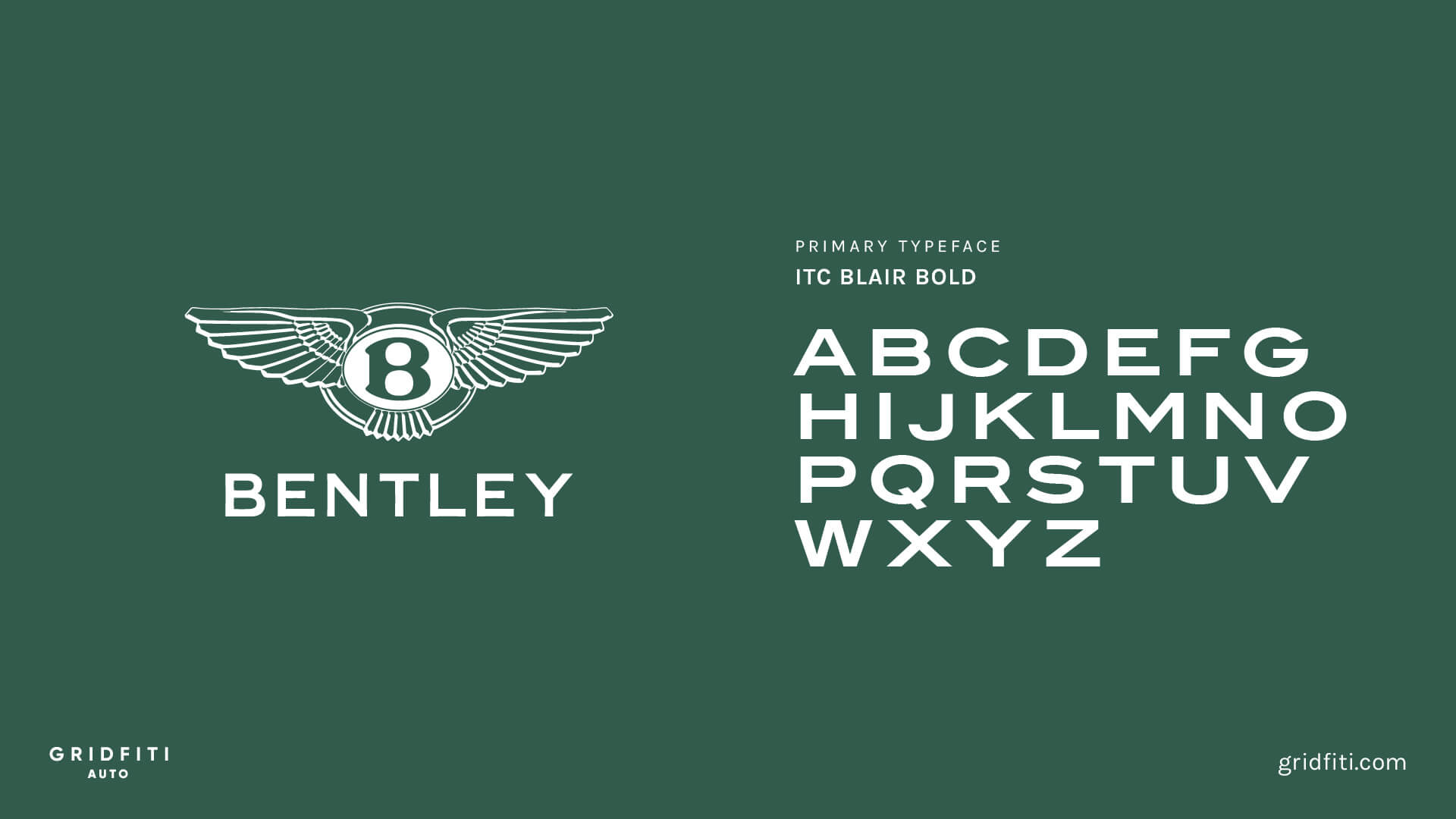 Aston Martin Font
Primary: Optima Std Roman (Paid)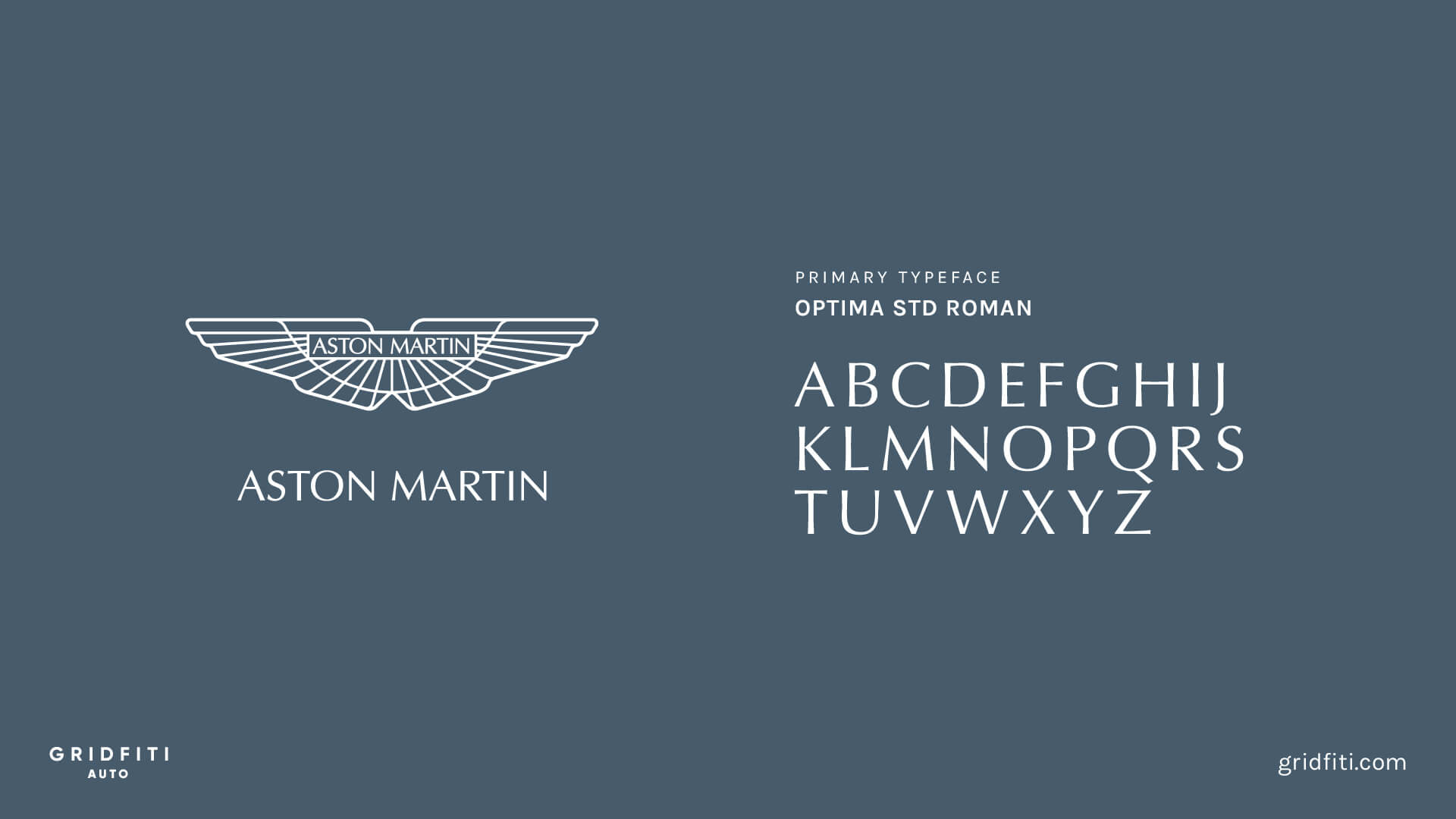 Jaguar Font
Primary: Optima Demi Bold (Paid)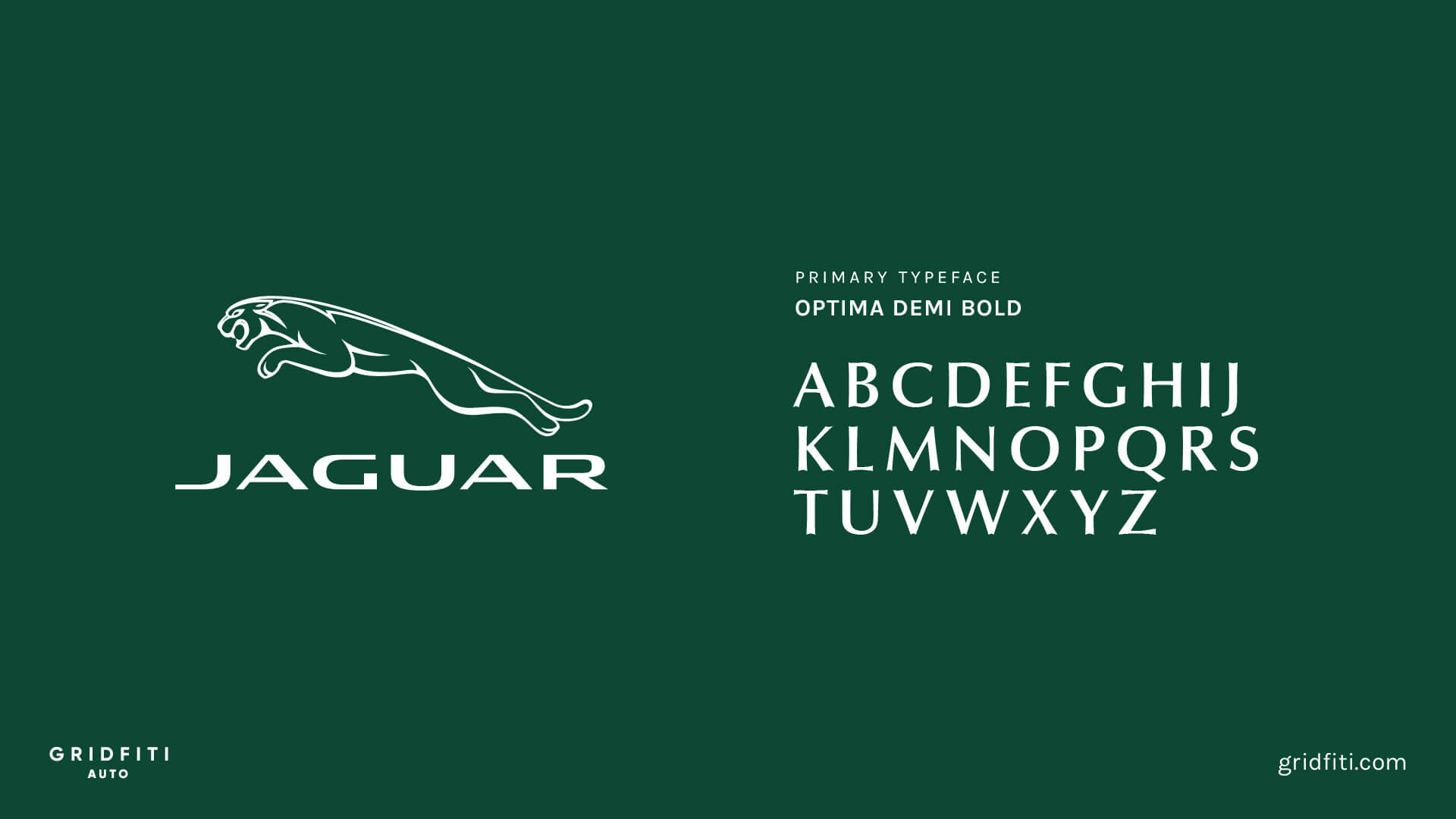 Ford Font
Primary: Ford Script (Free)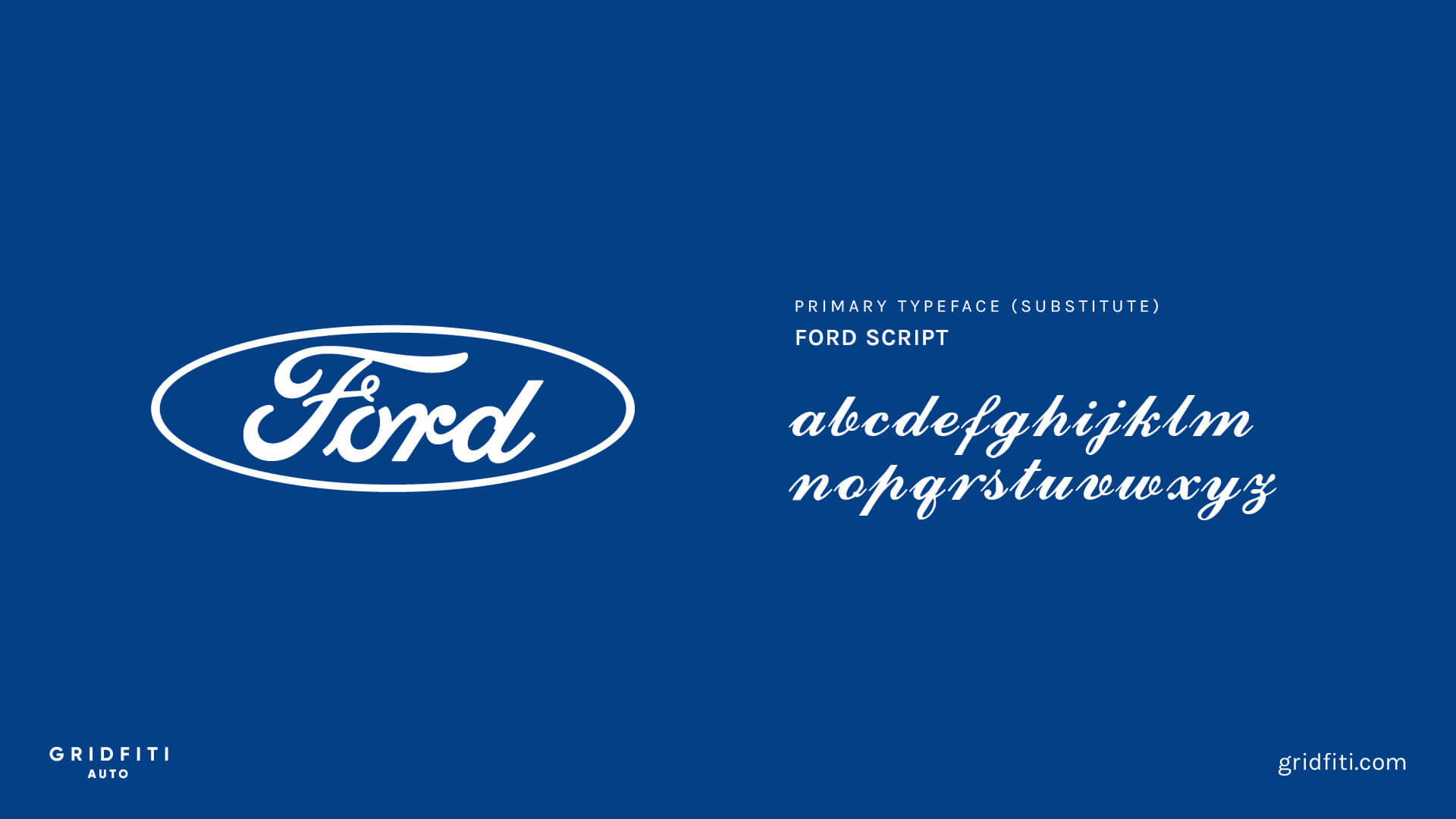 Bugatti Font
Primary: Uniform Condensed Bold (Paid)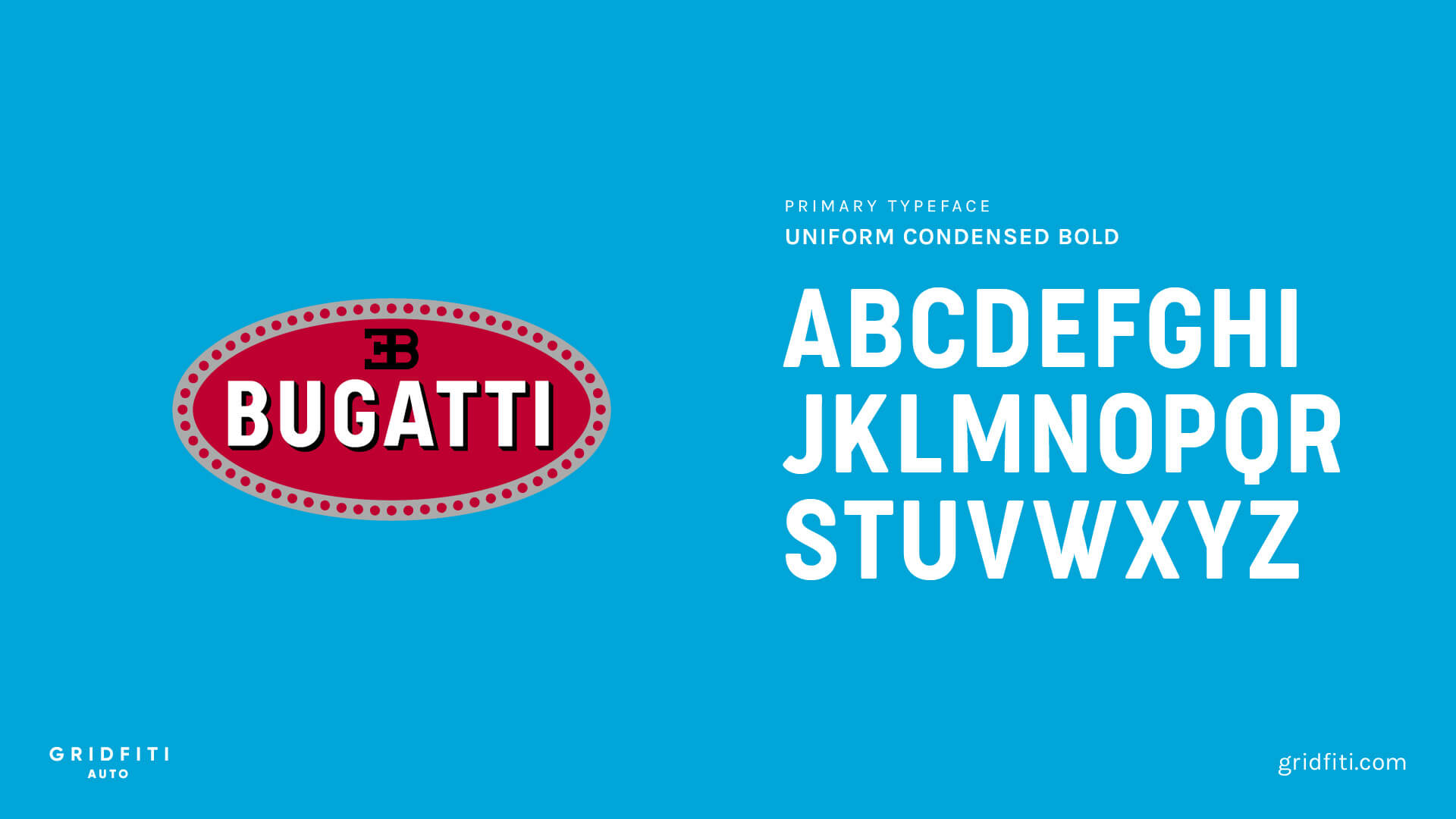 McLaren Font
Primary: Moki Lean (Paid)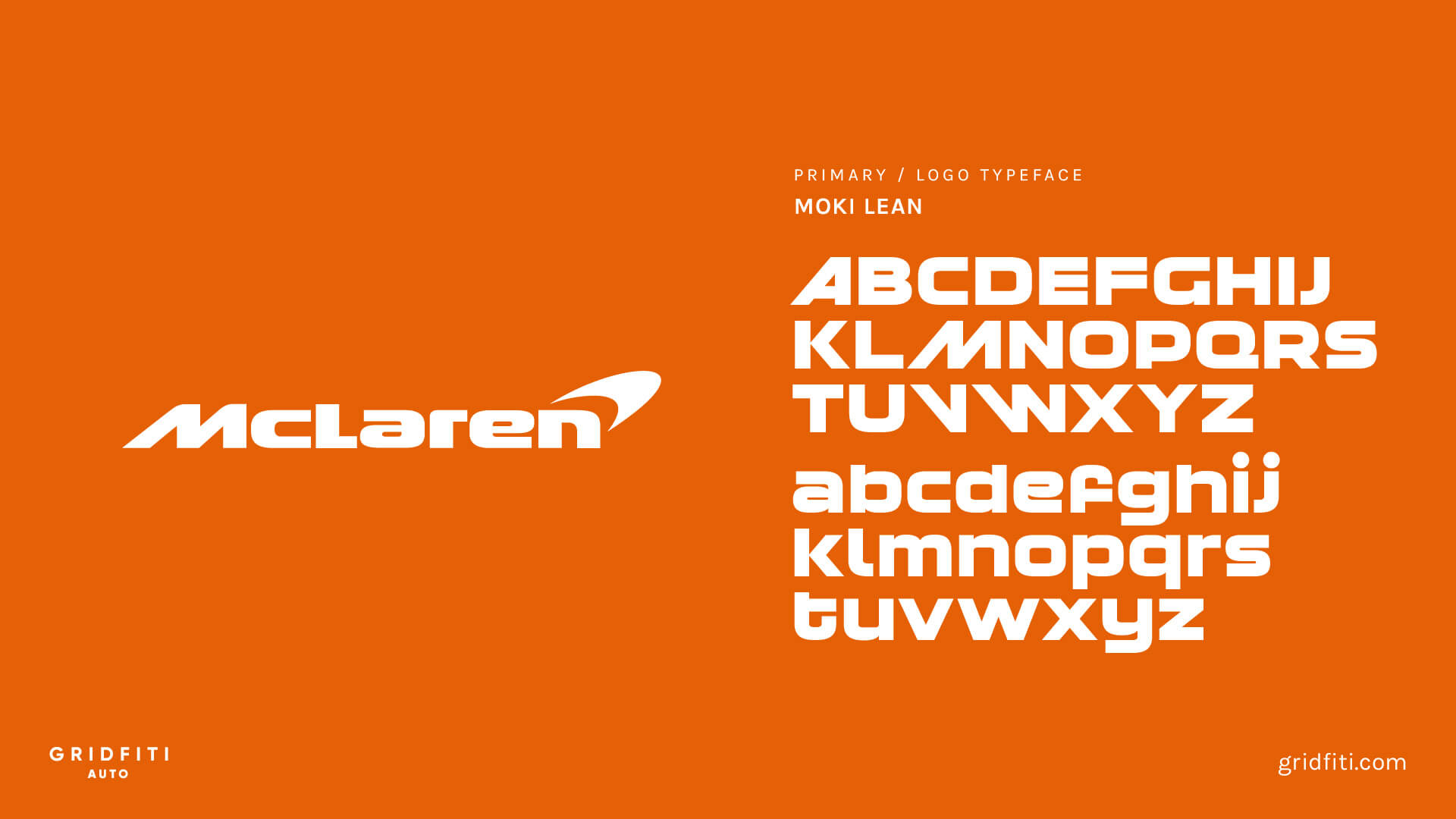 Rolls Royce Font
Primary: Souvenir Gothic Regular (Paid) | Secondary: Gill Sans Light (Paid)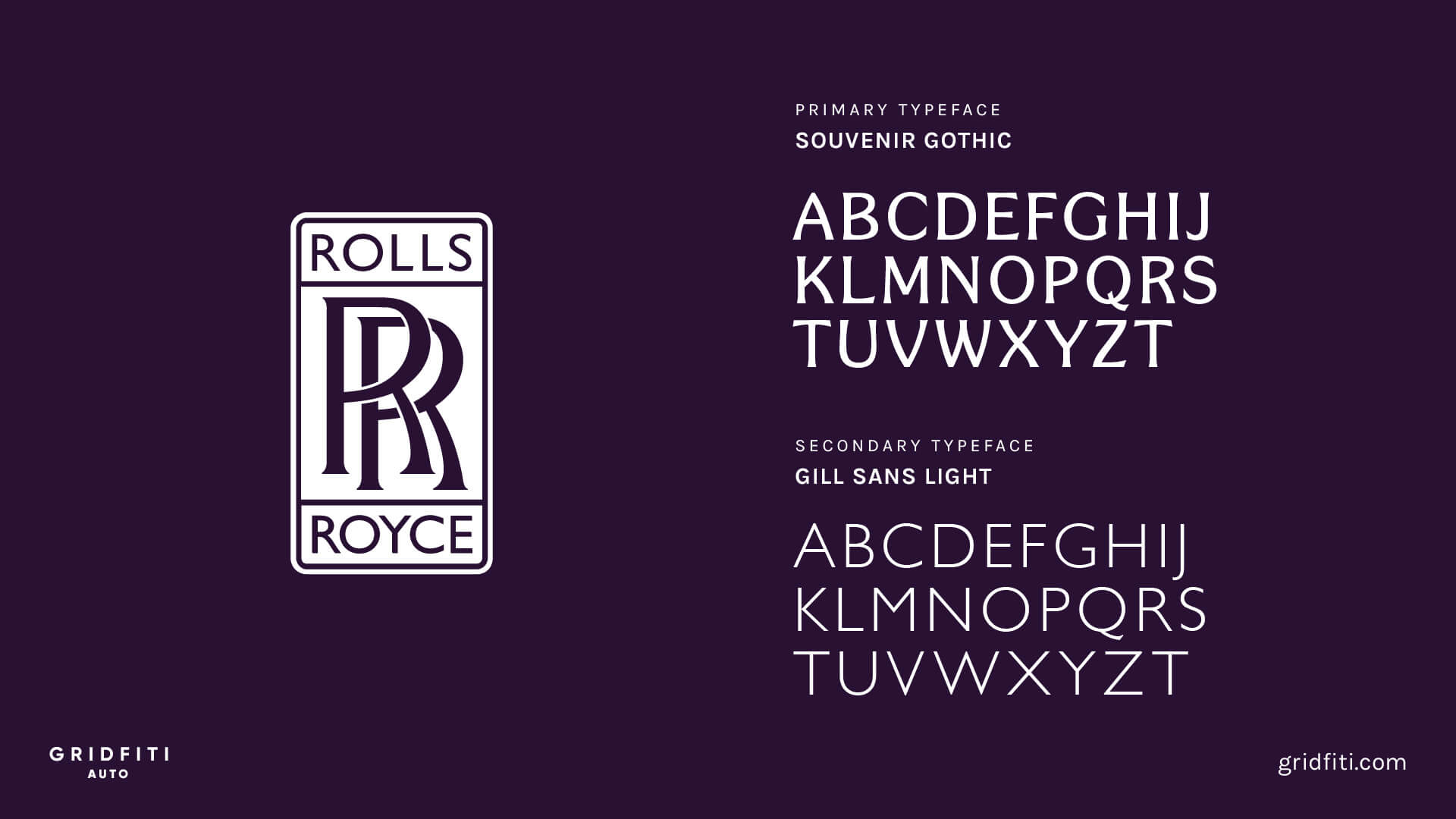 Land Rover Font
Primary Typeface: Gill Sans Bold Italic (Paid)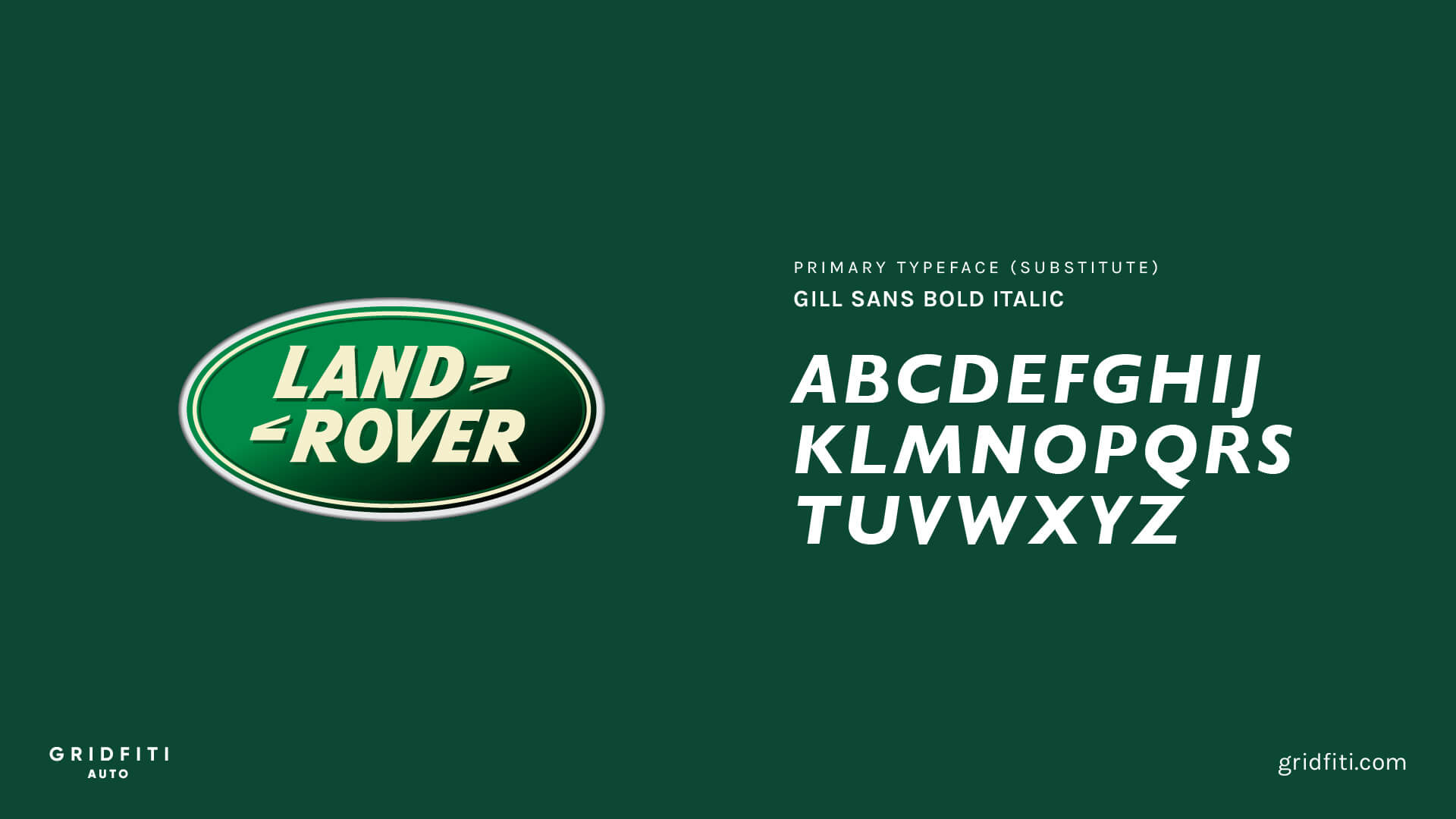 Koenigsegg Font
Primary: Neographik Italic (Paid)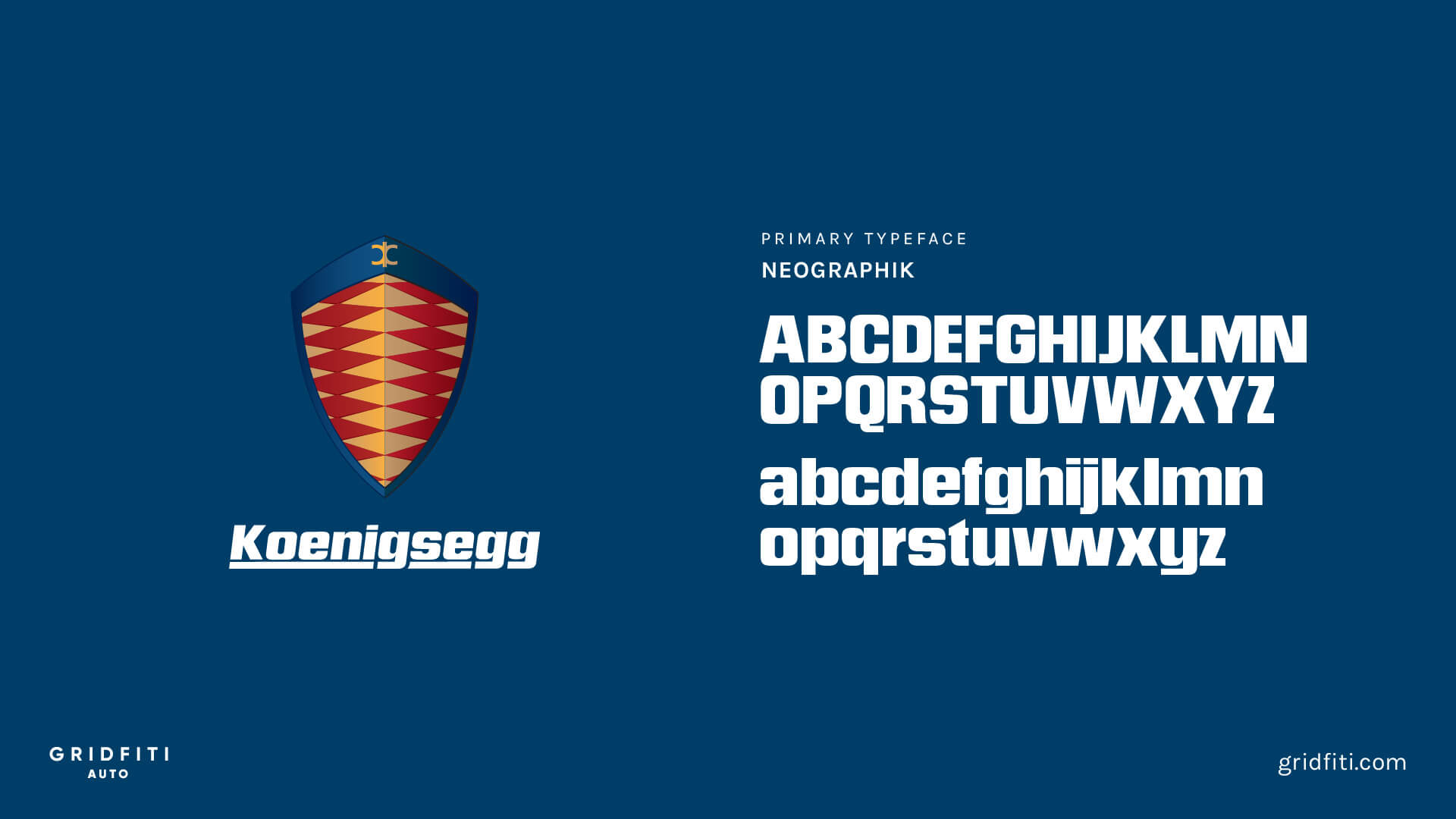 Nio Font
Primary (Substitution): Eveleth Clean (Paid)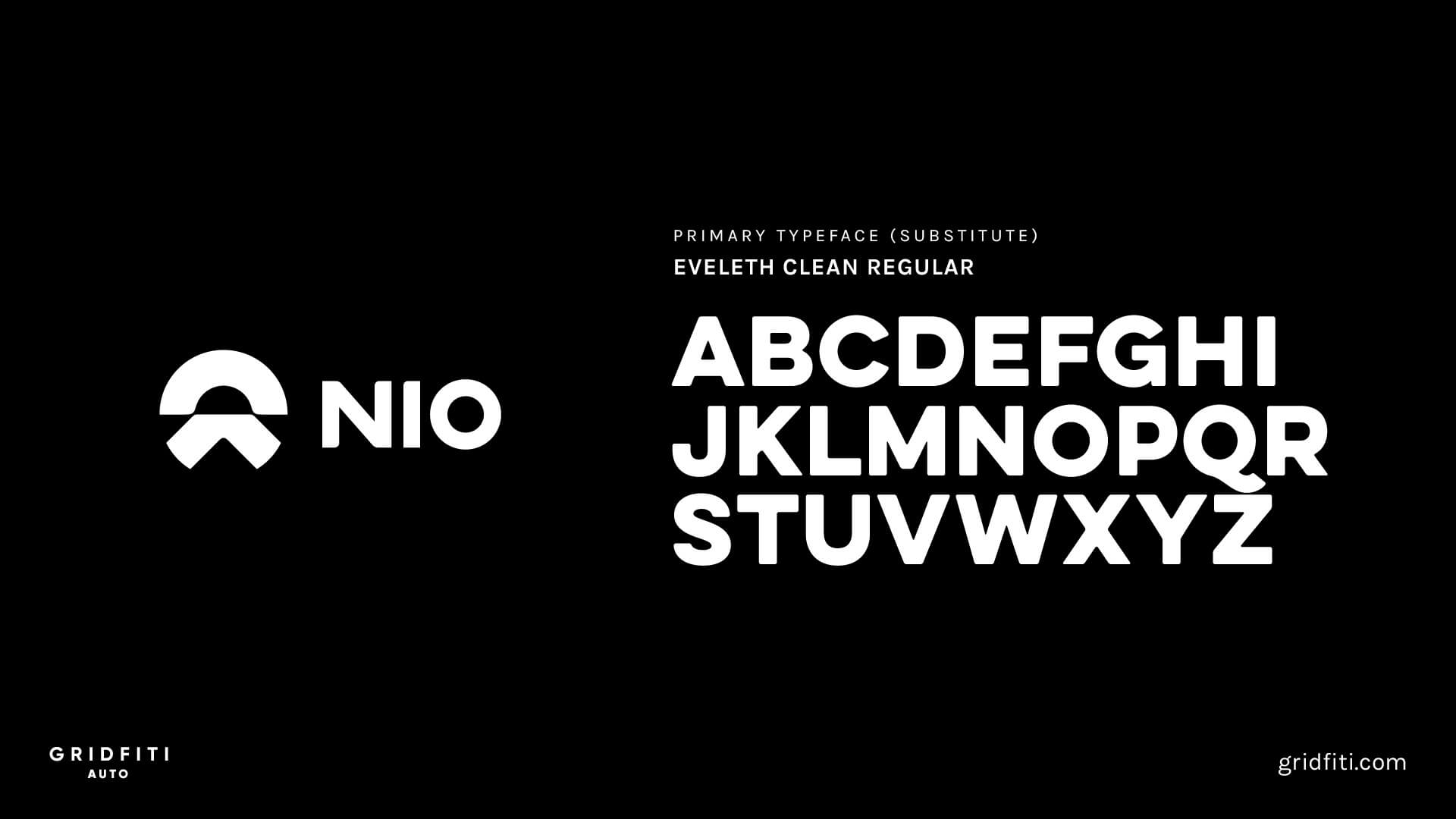 Volkswagen Font
Primary: Volkswagen (Free)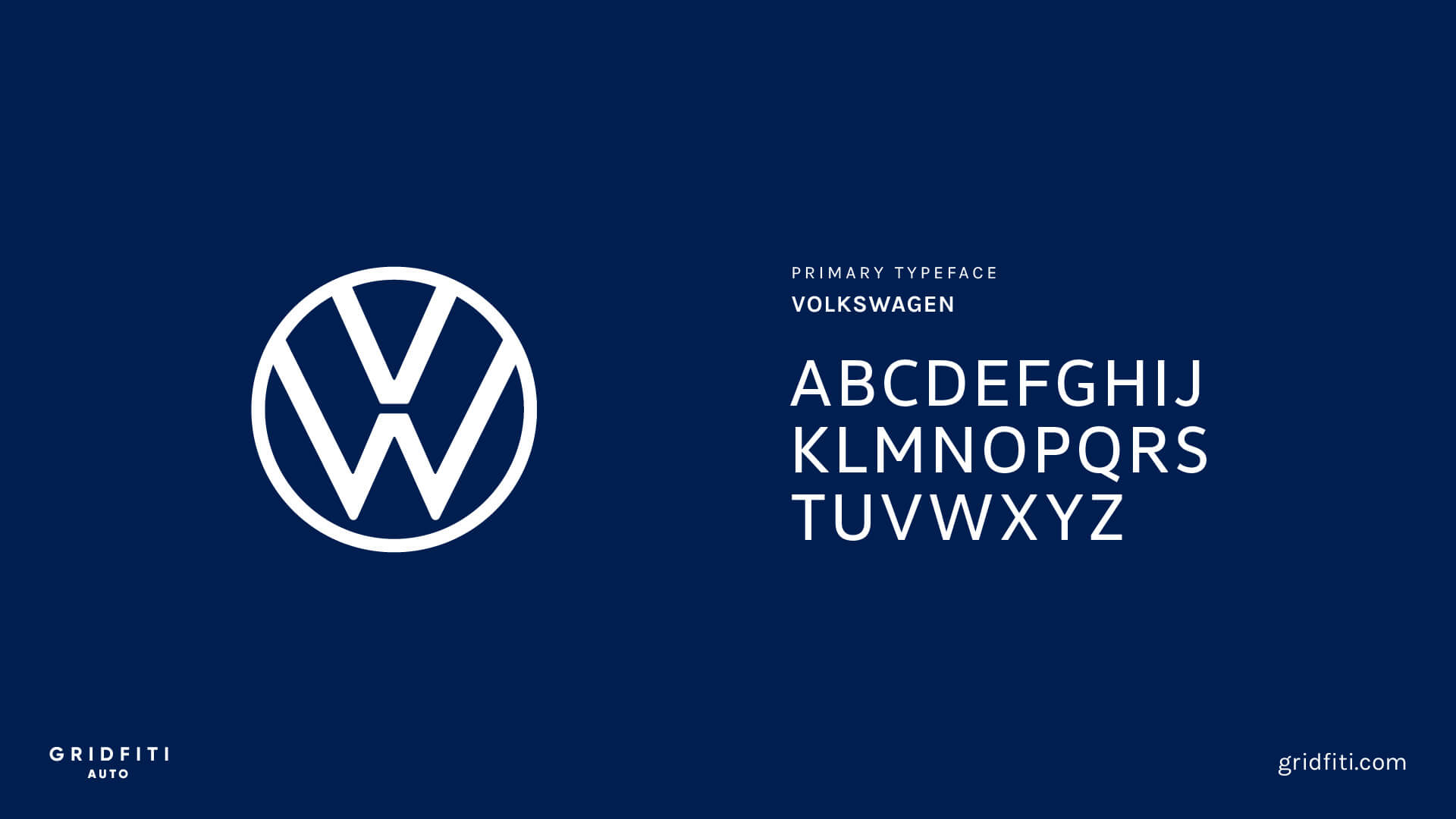 Honda Font
Primary: Honda (Free)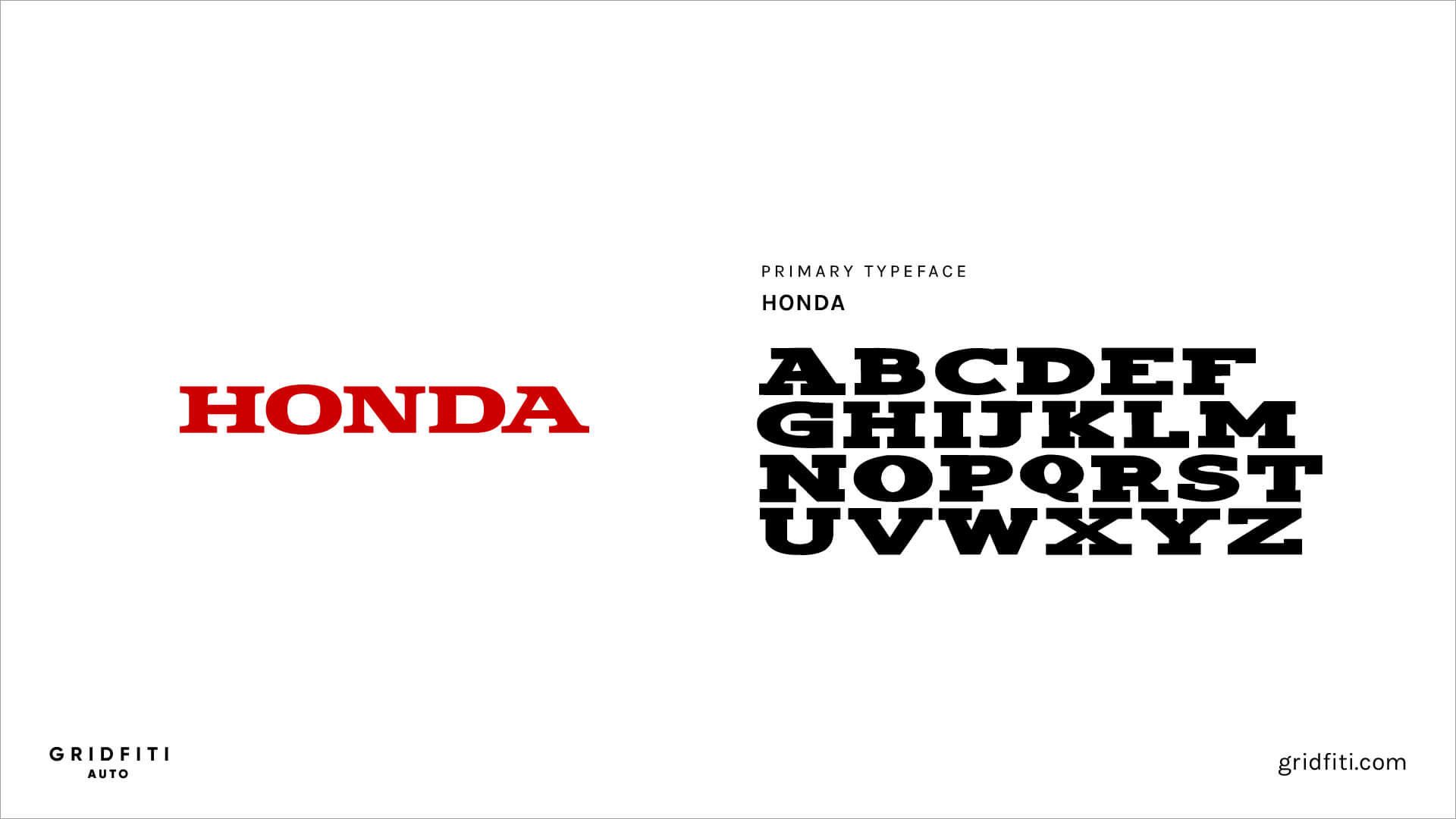 Toyota Font
Primary: Suprema Bold (Paid)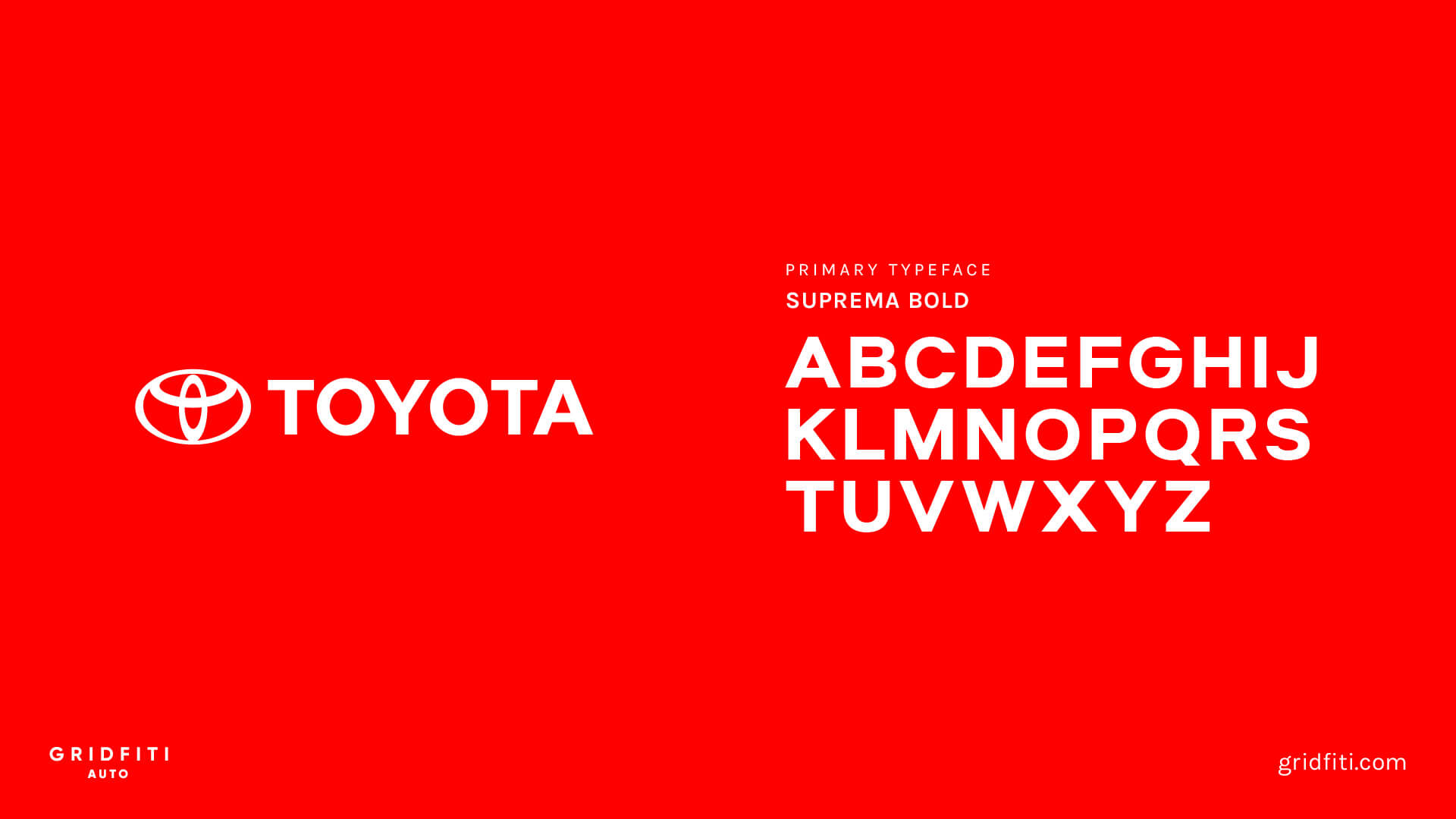 Which car brand's font is your favorite? Let us know in the comments below! Make sure to follow @gridfitiauto on Instagram for more automotive content.