Twitter is often in the shadows of Instagram when it comes to getting photography inspo. Truth is, some of the best photographers are consistently sharing their work on Twitter. The less overly-curated nature of the platform, as well as photo sets, make for a more candid experience – keeping the focus on great storytelling rather than sharing that one "Insta banger".
Beyond sharing photos, Twitter's platform gives more opportunity to engage with creators, and learn more about their processes and day-to-day behind the camera. You might even get put on to new creators based on who they follow, like and retweet.
These are our favourite Twitter photographers of 2021 for you to follow and get a little more inspiration on your timeline.
The best way we can describe Josh's work is otherworldly. His use of unique props, lighting, and nondescript locations will have you questioning whether his portraits were taken on planet earth. The social media landscape demands artists to constantly put out work daily, but Josh is one to slow down, get inspired, and work within his own realm and expectations. Josh often emerges 3 steps ahead of the game with artwork unlike any other.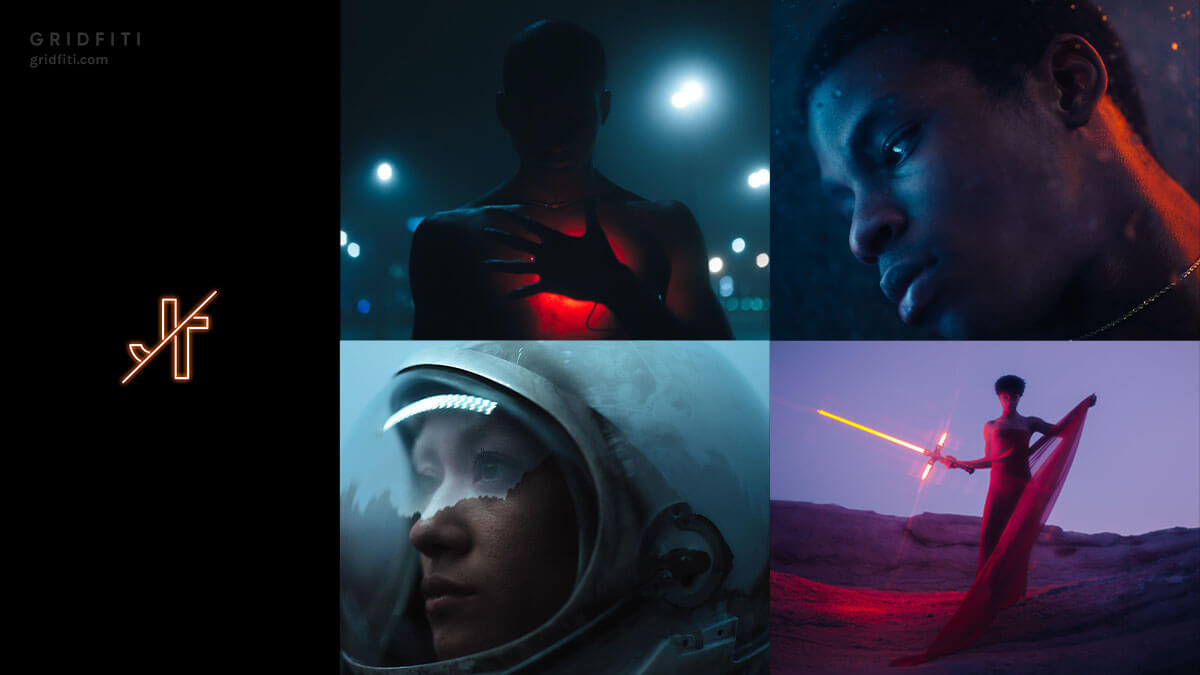 Jake Wangner | @insvin
To say that Jake has pioneered his own film photography style would be an understatement. Double exposures that fuse portraiture with unique textures, light trails that resemble the wind, intimate body photographs that are lit up cleverly look like a desert landscape, Jake brings a fresh take to his fine art photography like nothing we've seen.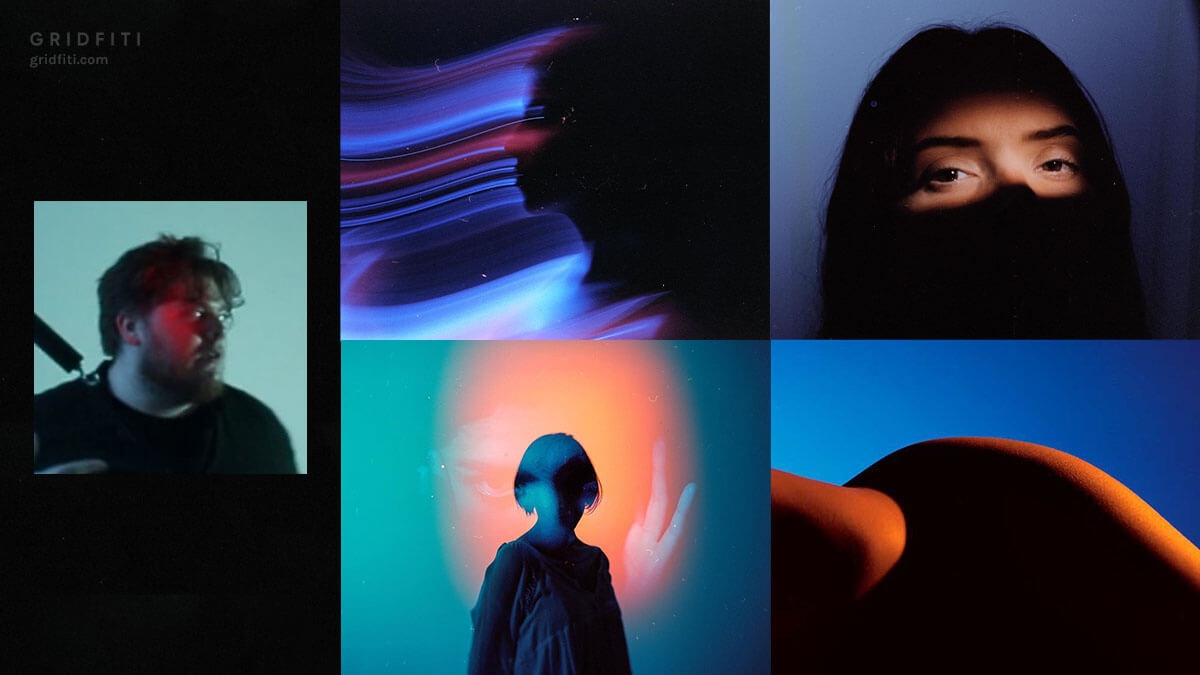 Cameron Reed is a Houston-based fashion photographer who has been featured in magazines such as Vogue Italia and Vogue Arabia. Defined as a 'new age' look into the world of fashion, his photos feel larger than life, often encompassing unique angles, dynamic movement and very minimal settings.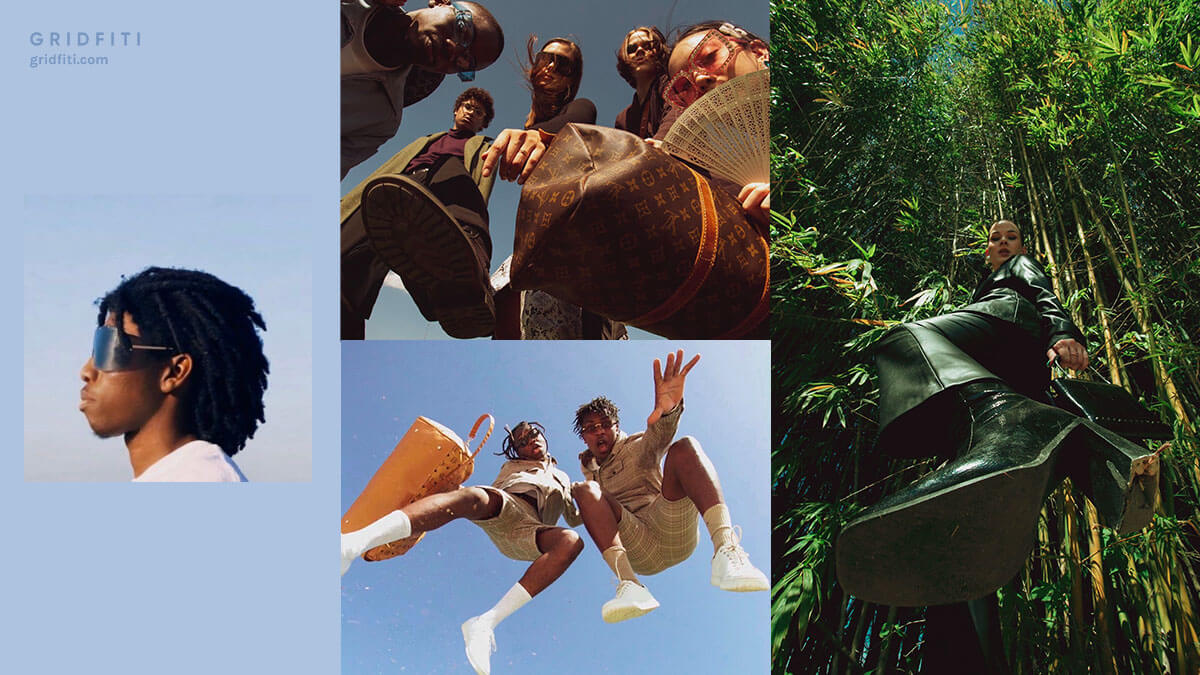 Linus is a film photographer based in Raleigh, NC. Besides his vibrant projector shoots and mystifying portraits captured by the plethora of medium format and 35mm cameras he owns, he actually recently launched his own fully functioning film lab to fund his work. His videos are nurturing a whole new generation of film photographers by teaching them the essentials of film photography, developing and scanning.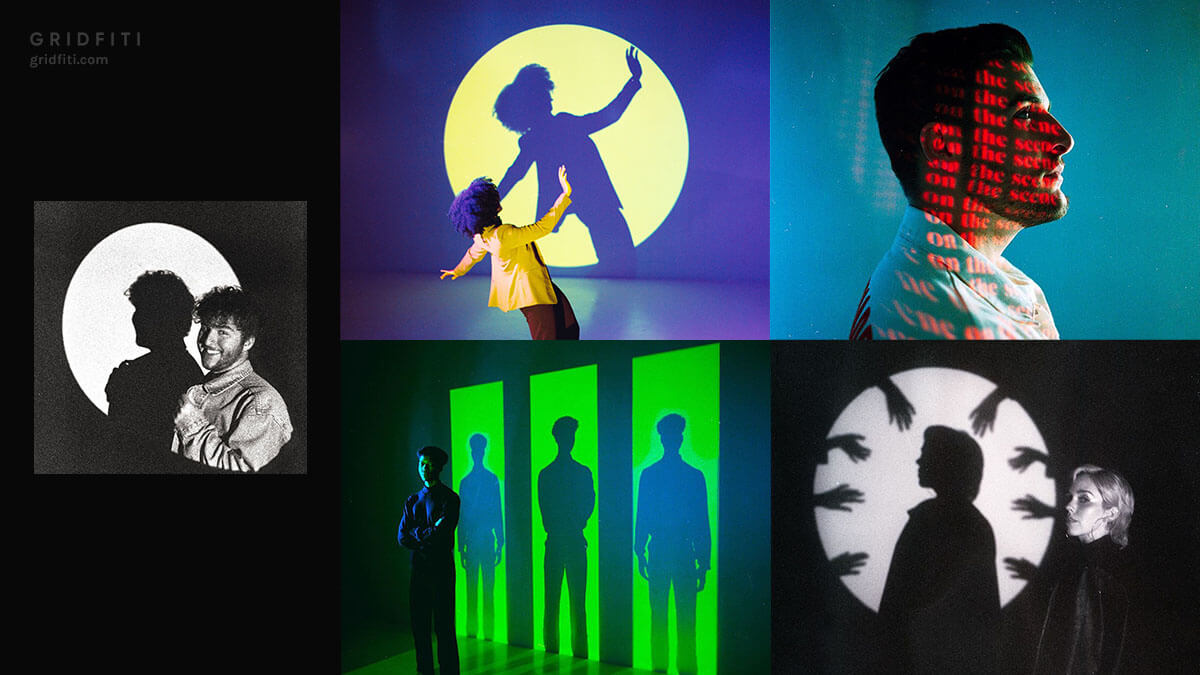 Malcolm Gladwell once said it takes 10,000 hours to master something. We're not sure how many total hours Matty Vogel has spent touring the world with the likes of Billie Eilish, Finneas, Thirty Seconds to Mars, Hoodie Allen, and more, but it's safe to say he's mastered the craft of music photography. Known for his fresh take on concert photography and artist portraits, his images will give you a look into these top artists' lives – both onstage and offstage.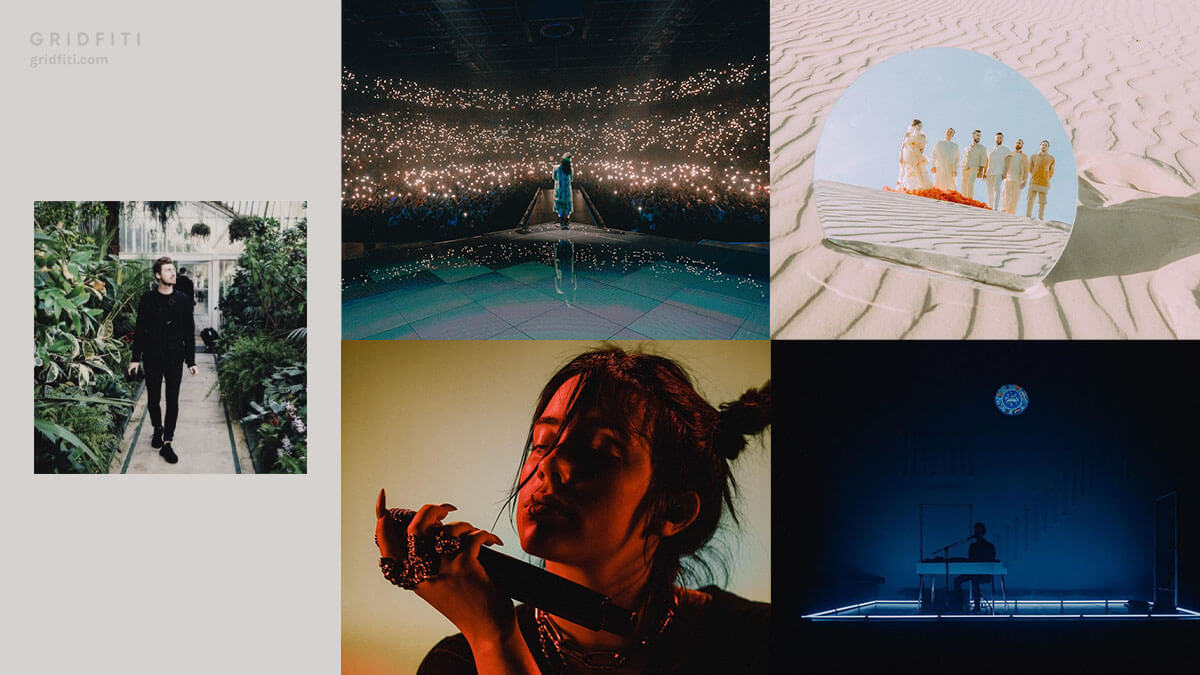 Capturing the Louvre, Eiffel Tower and everything in between, Parisian photographer Tessi doesn't miss with his elusive photography style. His ability to compose landscapes and cityscapes and people has you longing for places you've never been to and people you've never met.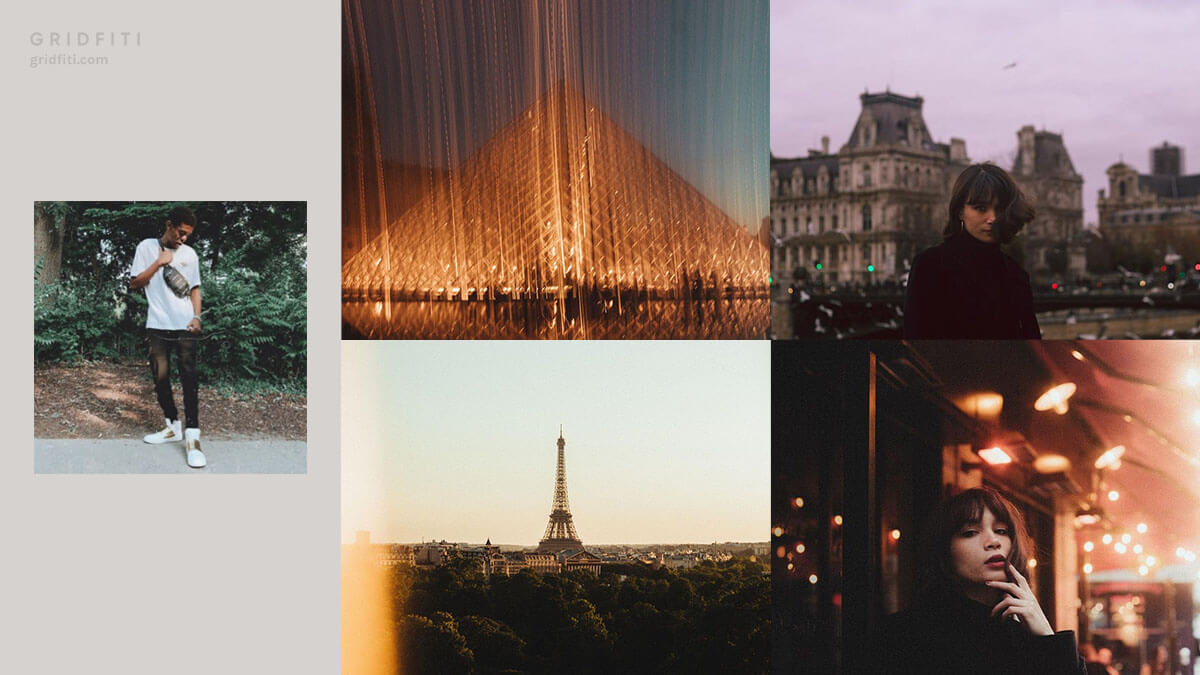 Born and raised in Boston, Robyn Walsh has achieved an incredibly unique look with her photography. She says it best: "Using vast landscapes to conjure an apocalyptic solitude, or feelings of subconscious alternate realities stimulate my work everyday."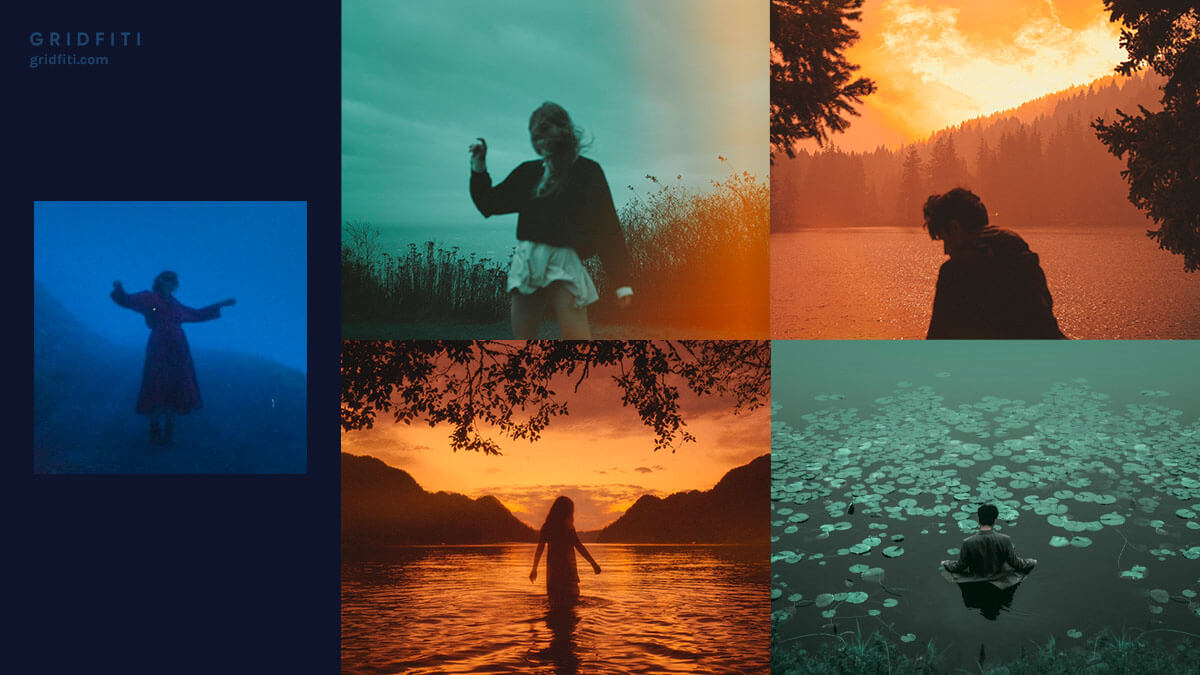 In a world where you scroll through what feels like the same photos being done over and over again, Vuhlandes brings a deep perspective into his world by capturing the people and stories around him through an unapologetically raw lens. His medium of choice is medium format (no pun intended) and 35mm film. You can't help but embrace and be enlightened by the stories being told through the pristine cellulose colors and composition. Just never mention Nikons around him.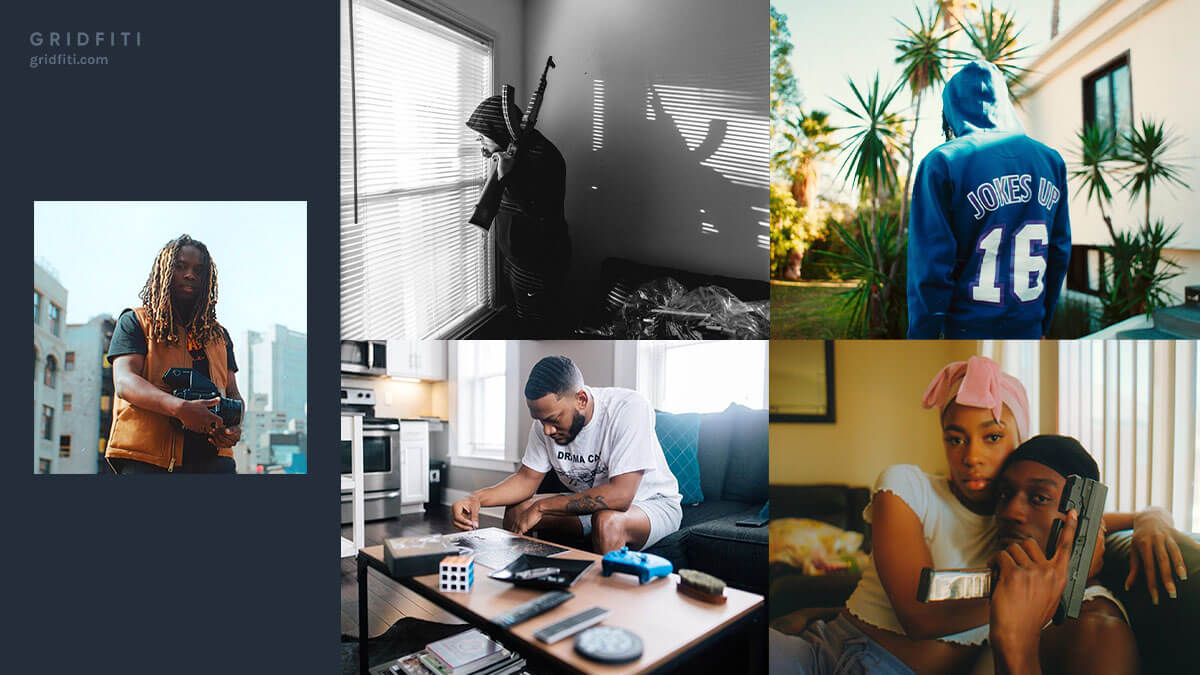 Austin Prendergast's colorful photography knows no boundaries. Featuring all of the colors on the spectrum, and capturing anything from epic landscapes to the mundane yet moody subjects, Austin seems to reinvent his style with every photo he produces.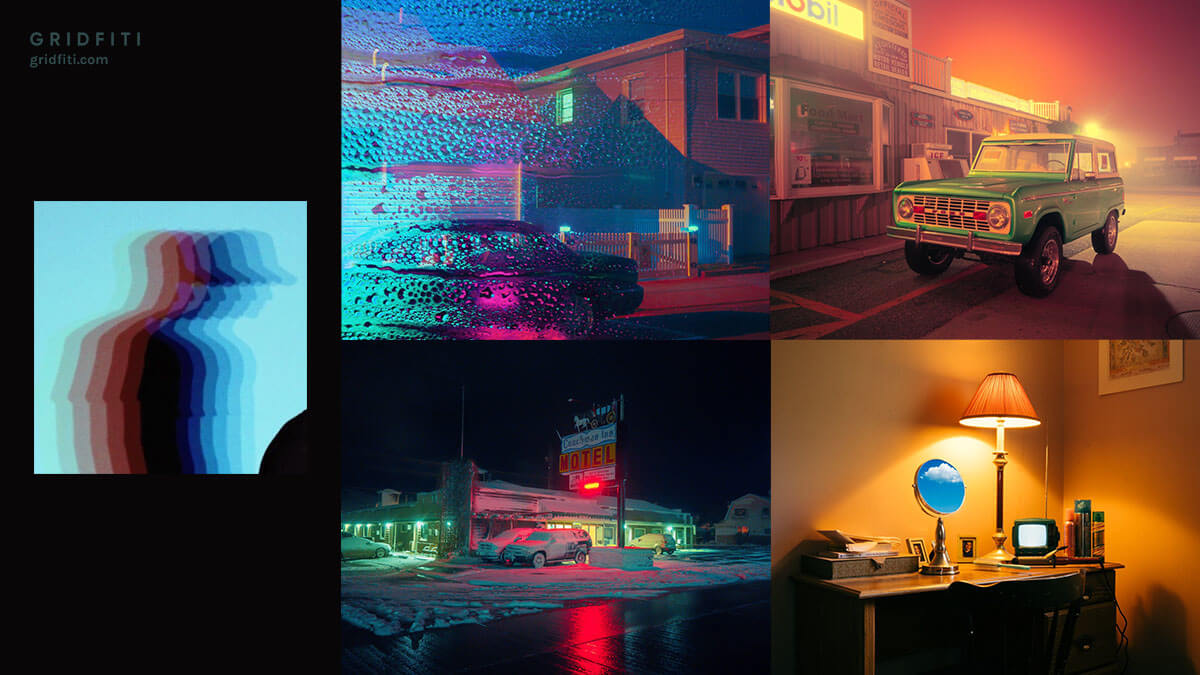 Obidi is a Dallas-based portrait and fashion photographer. Self-described as employing eclectic, colorful, bold and somewhat weird/edgy styles within his photos and taking inspiration from the likes of Steven Meisel, Lindsay Adler, Nadine Ijewere and more, his dreamscape look is achieved so effortlessly through faded lens filters, poppy contrasting colors in the setting and a great use of light flares.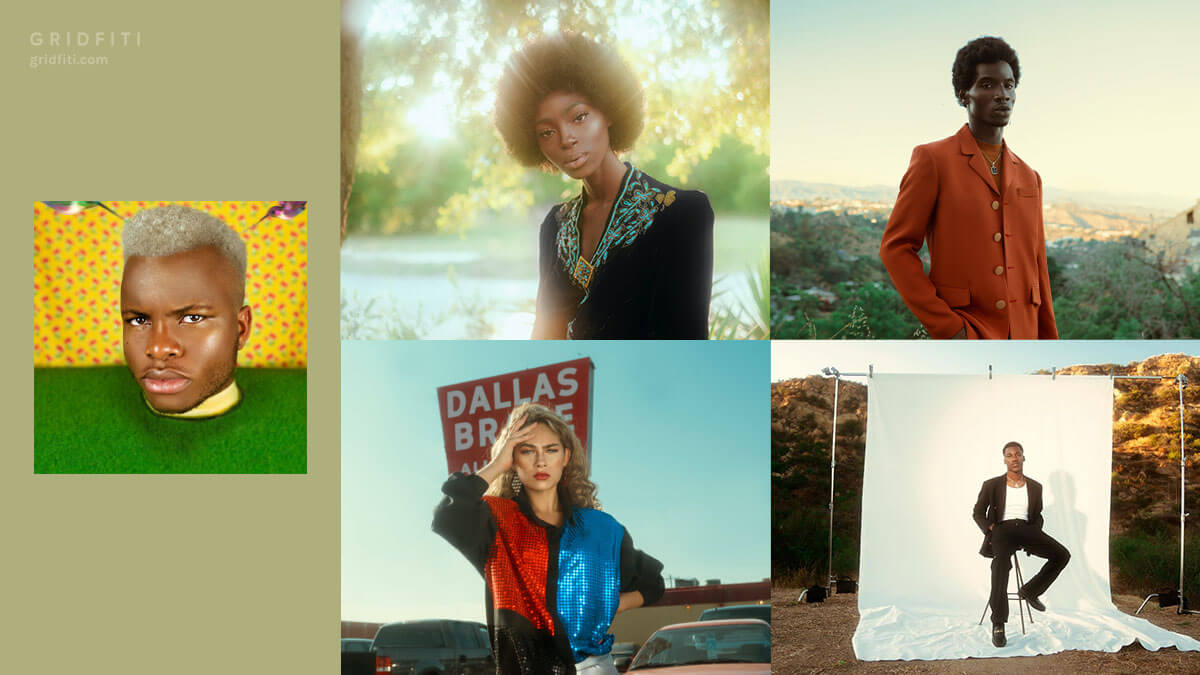 Joshua Kissi's Twitter bio reads "telling stories by any medium necessary", and he does just that. From photography to videography and being featured in Vogue Brazil, People Magazine, Architectural Digest and so much more! Joshua is also dedicated to elevating Black visibility within the photography space, starting his newly-formed collective of 80 Black photographers to create art and support non-profit organizations that work to dismantle systemic oppression and racism.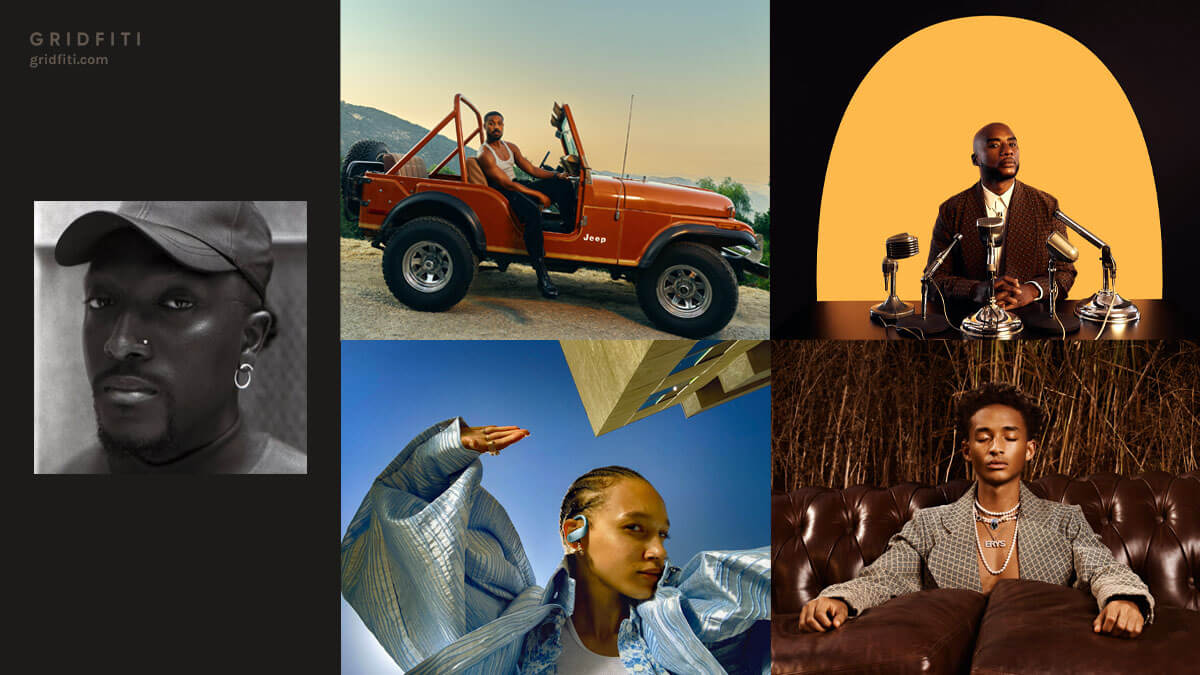 Liam Wong is a mutidisciplinary, award winning art director, based in Japan. His influences from his work in graphic design and game development are evident in his atmospheric photography style. His dreamy cyberpunk visuals have been featured in Forbes, HYPEBEAST, and even at the Smithsonian!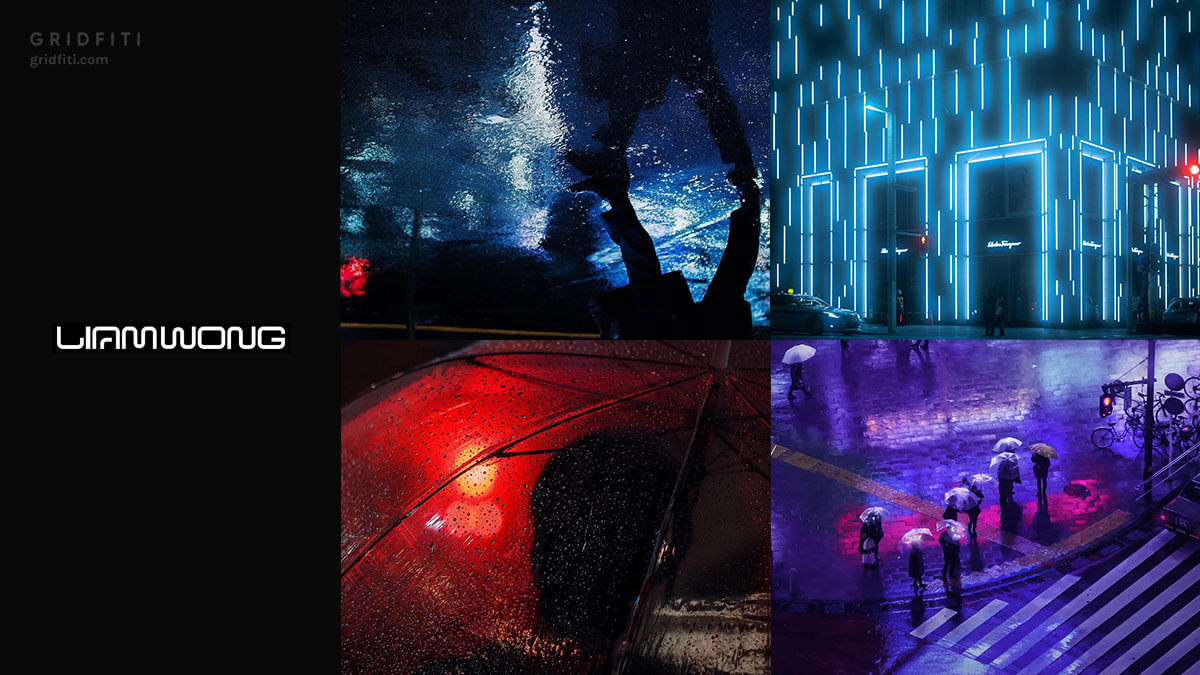 The most admired horror movies of all time were actually composed and filmed quite beautifully. What does this accomplish? It draws you into a scene and creates a sense of admiration coupled with uneasiness. We think that's exactly what Tye Martinez does with their photography. With frames reminiscent of classics like Enemy, Stranger Things or The Amityville Horror, you can't help but be in awe at Tye's haunting, yet beautiful images.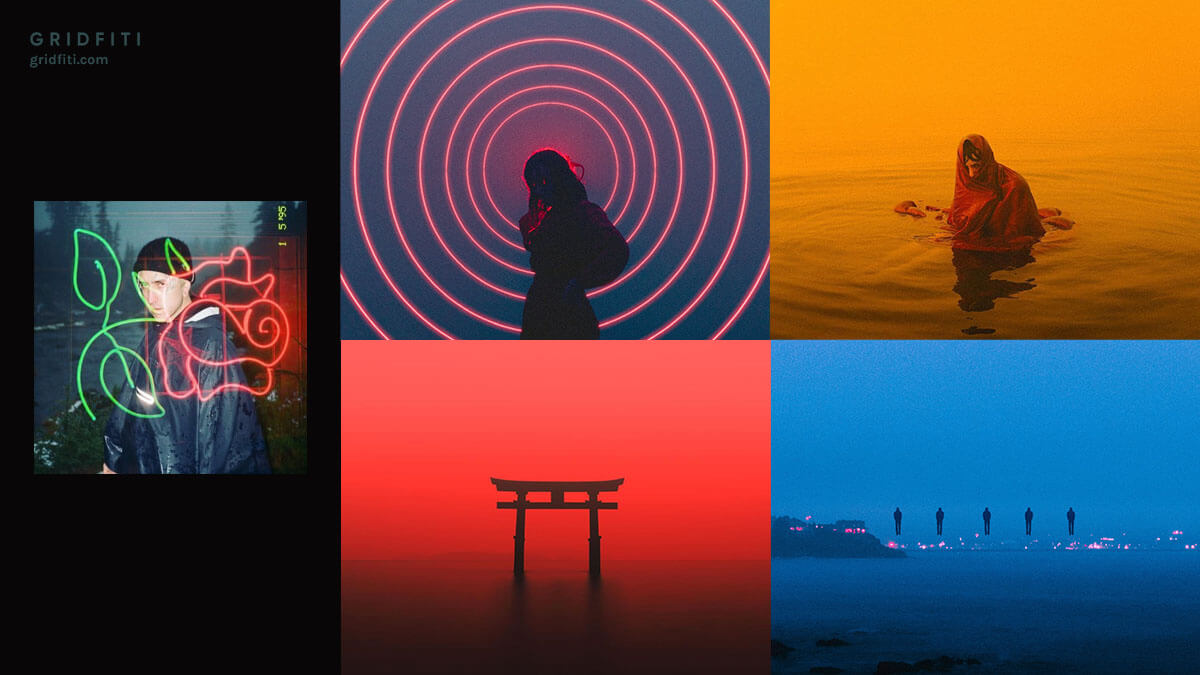 Equipped with a Leica M6 and either a 50mm or 35mm Summicron lens, Joe Greer really embraces the analog life by slowing down to observe and craft his photographs. Allowing him to see life in a more simple and balanced way, Joe captures the very essence of life around the world. Whether it be a mother carrying her child at Coney Island, a city corner on a quiet snowy night, or waves crashing along the California coast, you can't help but feel fully immersed in his world through his photos.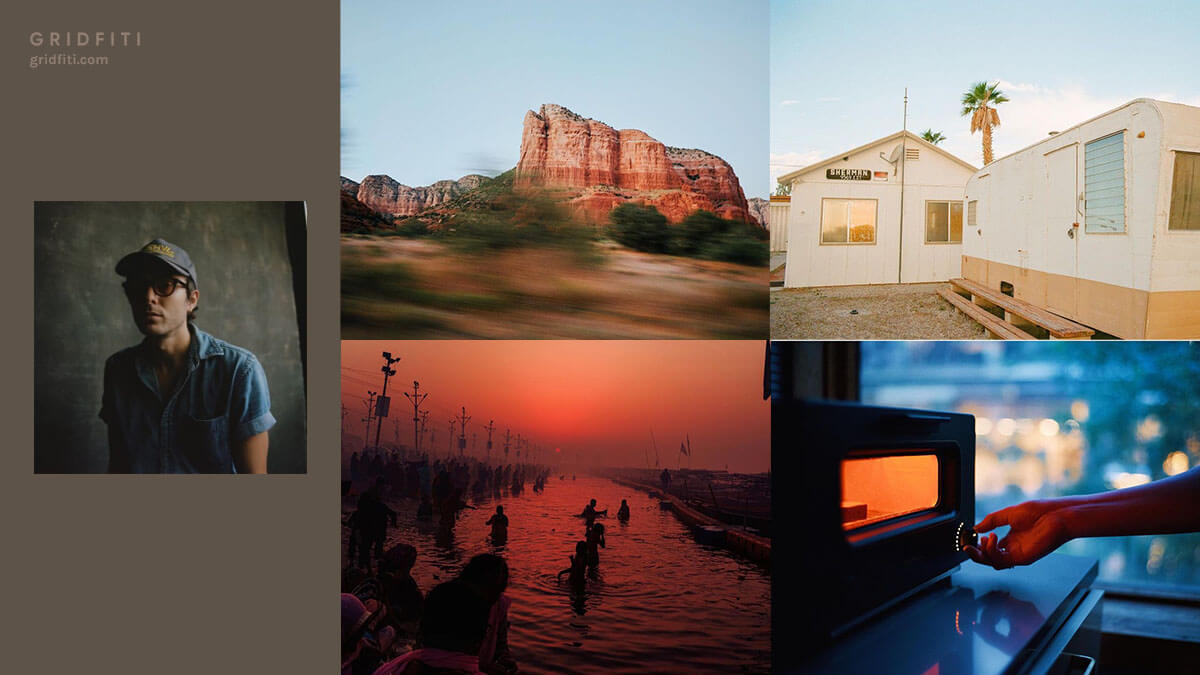 Our favorite musicians become timeless due to the resonating music they make, but what about the images that help them live on? From intimate studio shoots to photographing just the right moment at a concert when the artist is in their zone, Aimos has captured some of hip hop's greatest. From Travis Scott and Lil Uzi Vert to the late icons Nipsey Hussle and XXXTentacion.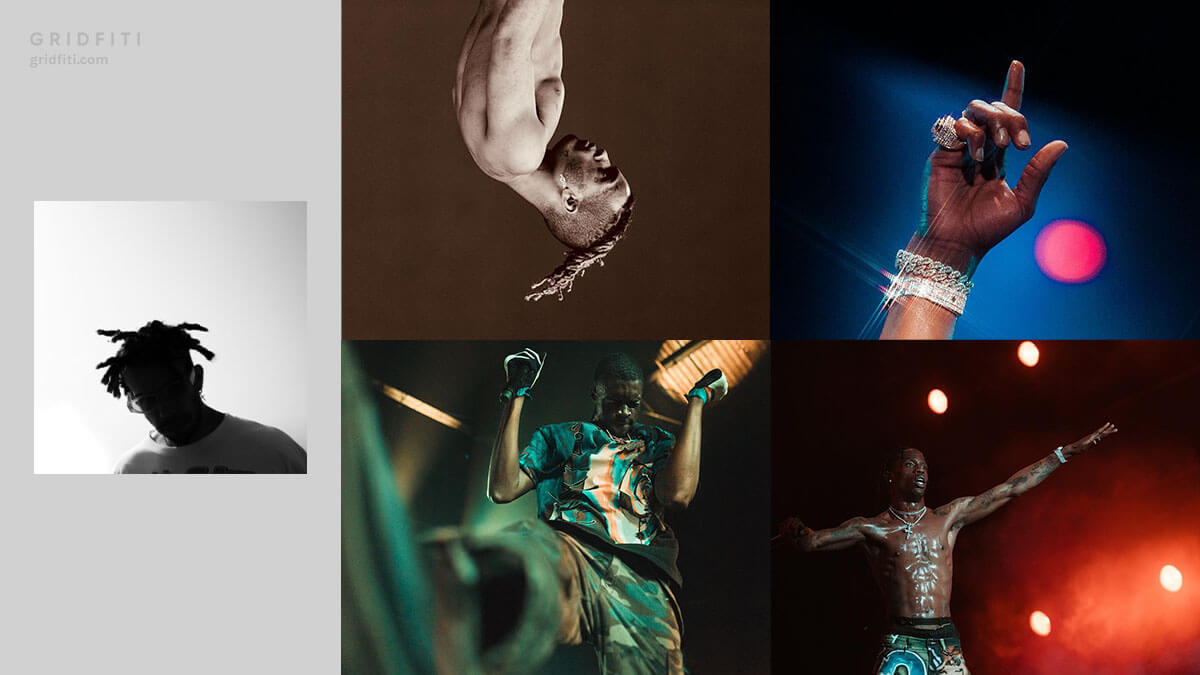 One of the few street photographers on the list, David Sark specializes in capturing slices of urban life and adding his moody artistic twist to it – often with double exposure. His camera acts as a window into the worlds of everyday people: businessmen shielding themselves from the rain with a suitcase and umbrella in hand, hawker cooks in Singapore, and even taxi drivers taking a breather on a rainy day.
If Henri Prestes had a superpower, it'd be wielding the forces of mist, fog and an ocean-side climate. His atmospheric photography perfectly captures the feeling of emptiness and isolation that you would feel among a foggy landscape, mixed in with beautifully contrasted lights and textures.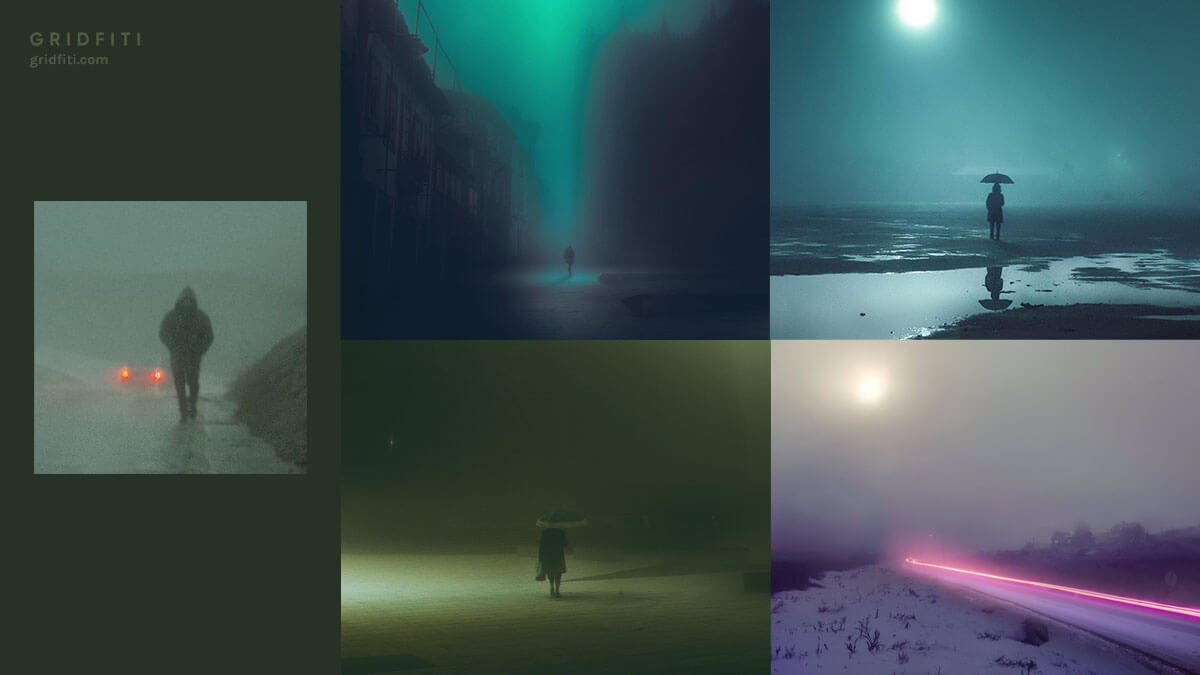 If you love visually stunning movies and cinematic photography, you'll be an instant fan of Ajani Charles. Armed with Cinestill 800T and beyond, Ajani captures moody, eerie frames that you'd think are from a Best Picture.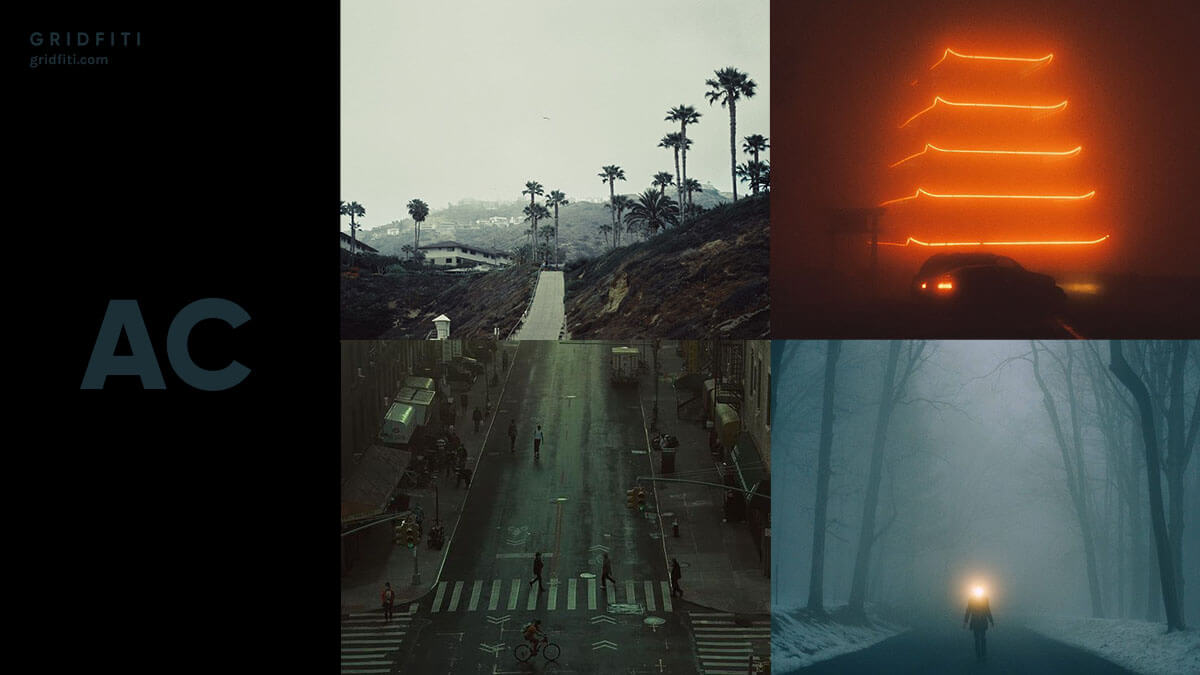 This San Francisco-based shooter captures all the carefree California vibes you could dream of. Brian's signature use of sunlight, stark shadows, and pastels (not to mention, all on Kodak) will make you believe that West Coast is truly the best coast.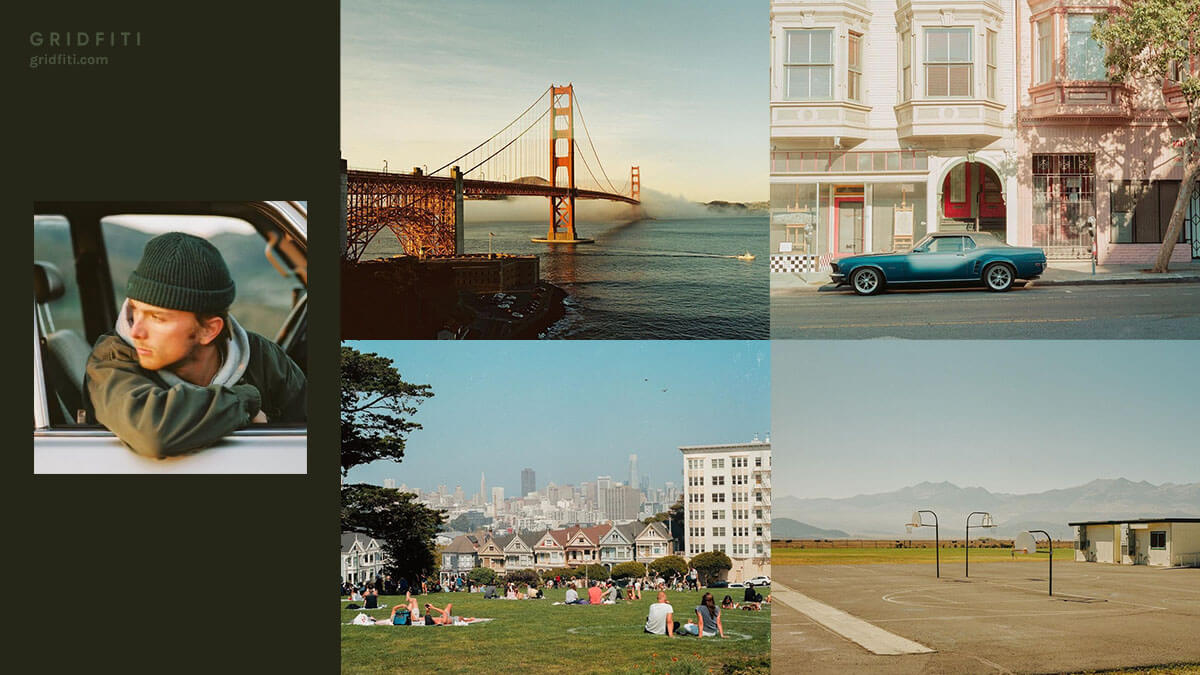 Kelby's film photography has a way of finding the extraordinary in the ordinary, using unique color cues and lighting to draw your eyes to an image. All of a sudden, a portrait through a fish tank feels so immersive and an evening lying on a bed with vinyl records laid out feels nostalgic. Besides his genuine take on photography, you can also follow him for the dank memes he brings (sometimes about photography).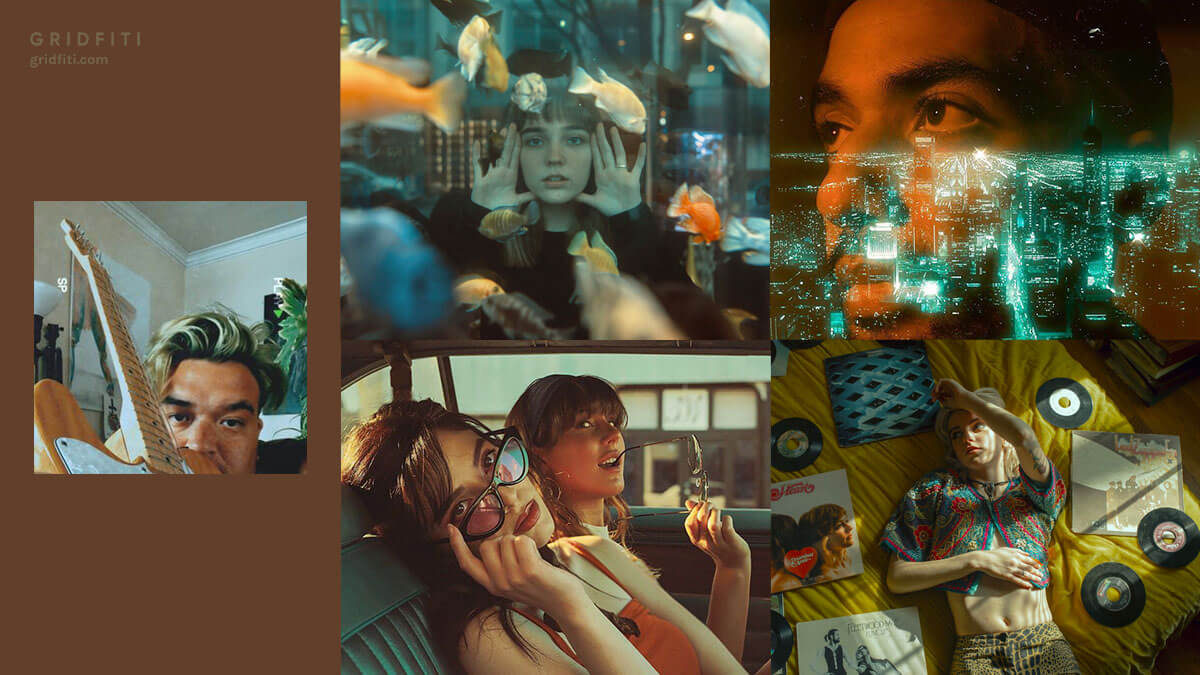 Jake's film photography exudes nostalgia through color, and will give you a quick disconnect from the world. His feed feels like a "beautiful weekend", where he captures regular errands and day-to-day activities in the most visually pleasing way.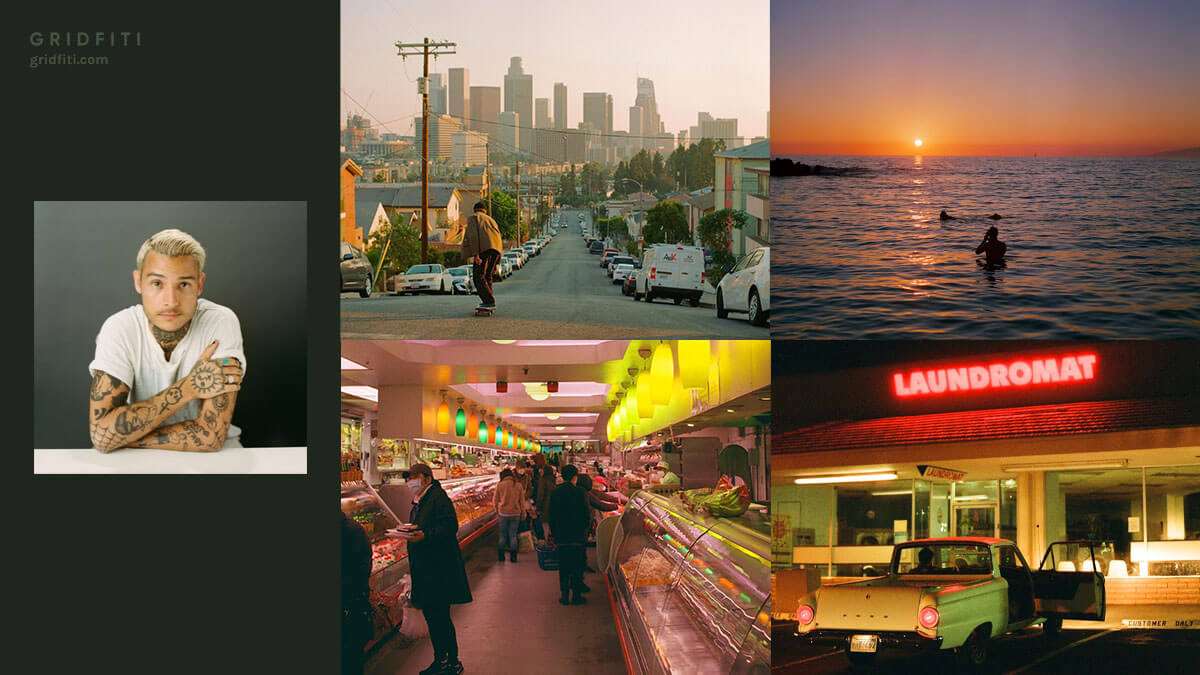 We were today years old when we learned that Briscoe Park's beautifully colored, grainy film photos were in fact… DIGITAL and taken on a trusty Canon 6D Mark II. One might ask, why not capture photos on real film instead of emulating the film look on digital? We argue that regardless of the medium, Briscoe achieves such a unique aesthetic to his photos. Nonetheless, you need to check his Frank Ocean Channel Orange-inspired vintage BMW photos!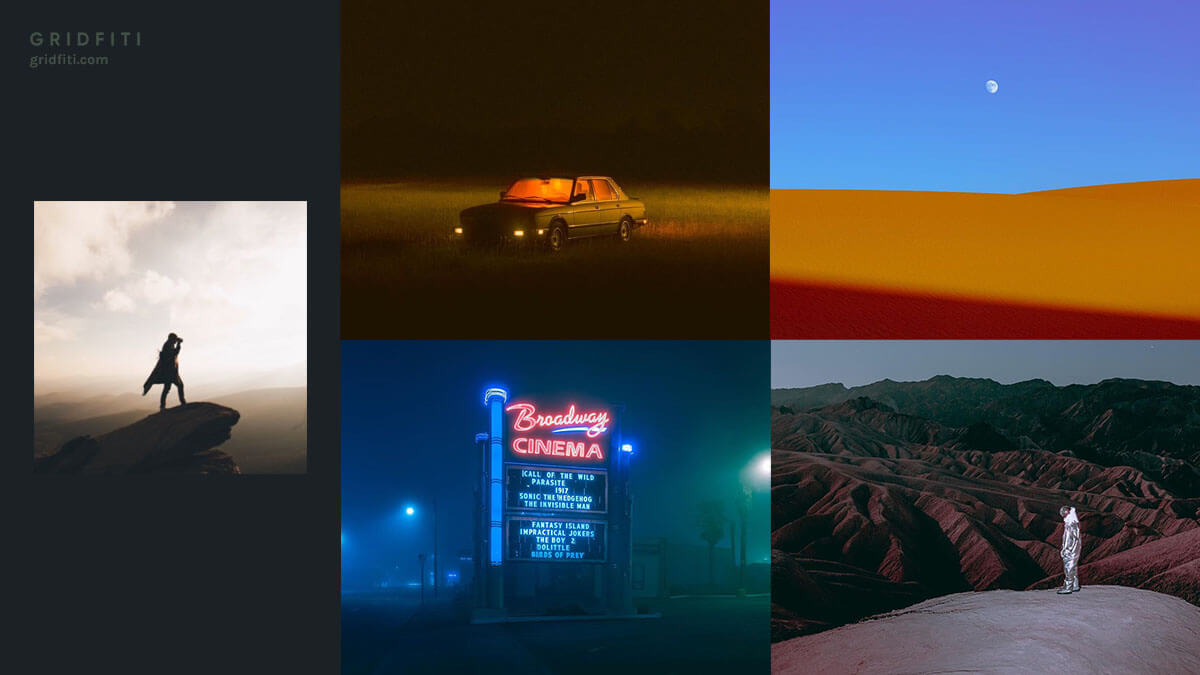 From the Tokyo hustle and bustle to desert serenity in Death Valley, Sydney-based photographer and filmmaker Benjamin Lee captures urban and rural beauty from all corners of the earth. Beyond bringing us along on his stunning adventures through stills and videos, Benjamin also shares helpful pointers and behind-the-scenes action.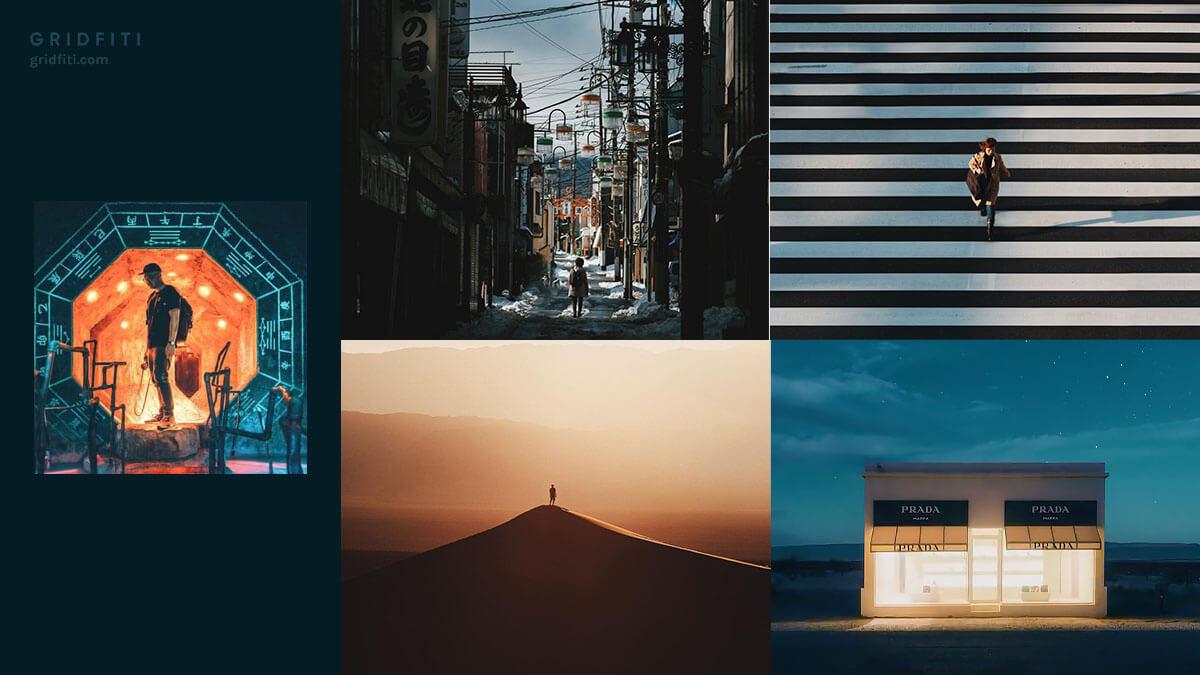 Are there any must-follow photographers on Twitter that we are missing? Let us know in the comments below! Follow us on Twitter @Gridfiti to stay updated on the best photographers and creators in the game.