You have millions of city and urban photos, but you're not sure where to start with editing them. Finding the perfect balance of contrast and saturation can be challenging, so check out our list of urban and city Lightroom presets to transform your photos with just one click!
Whether your photos of towering buildings, neon signs, portraits taken in city settings, and everything in between, our curated picks for urban and city presets will provide just the right color and exposure treatments to take your photos to the next level. Check them out below!
Want more preset guides and tips? Check out our several other preset blog posts, and join our mailing list below!
Glowy Cyberpunk City Night Presets for Mobile
Take the look of Tron and bring it to your urban shots with this Glowy Cyberpunk City Night preset pack. It includes 10 presets for mobile, which implies its use case in casual urban night photography with your phone. The presets add a moody glow, with heightened saturation for blues and reds, and bumped up contrast to create a futuristic cyberpunk look. Give it a try with your mobile urban night photos!
Looking for more night presets like these? Check out our full round-up of night Lightroom presets.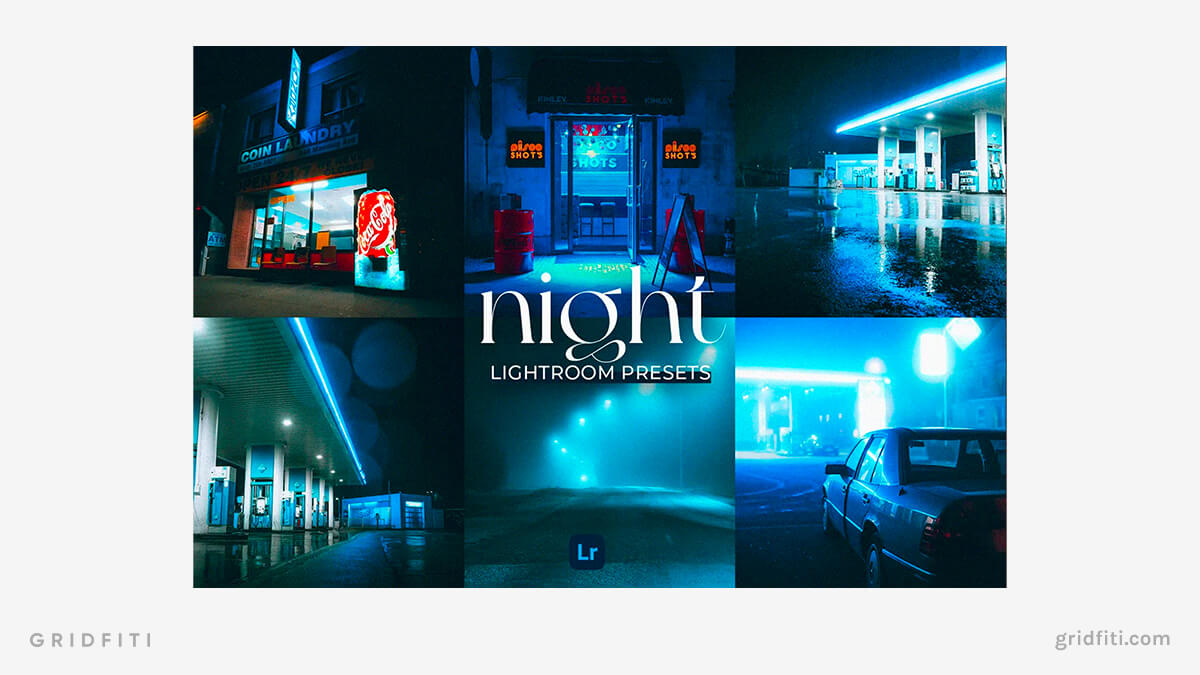 Urban Retro Moody Lightroom Presets
Perfect for portrait shots in the city, this Urban Metro Moody Lightroom preset pack comes with 8 presets for both desktop and mobile. They're designed with a cool creamy and moody aesthetic made perfect for capturing people in city settings. Use it on portraits captured in front of buildings, neon lights, or around city architecture.
For more presets in the retro realm, check out our full round-up of retro and vintage Lightroom presets!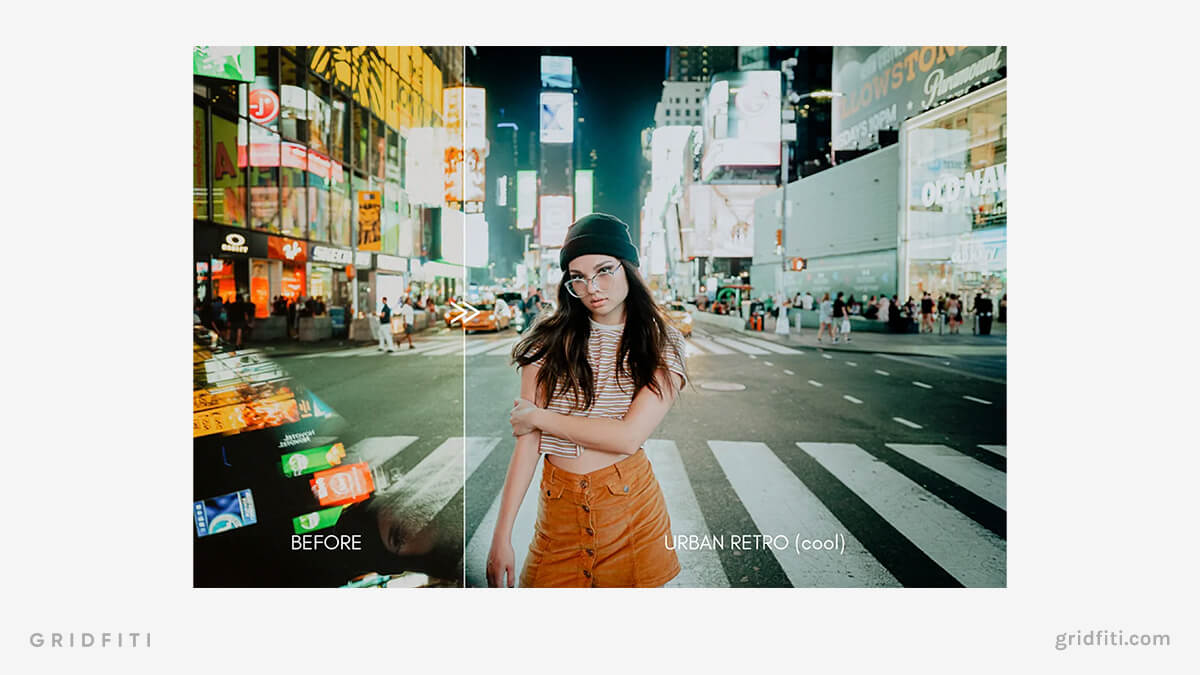 Cinematic Street Photo Presets
This Cinematic Street Photo preset pack comes with 10 presets for both mobile and desktop. These presets are perfect for urban and street photography, applying increases in contrast, slightly faded shadows, and sharpness while reducing saturation to create a muted, moody look. Bring a cinematic look to your city and urban photos.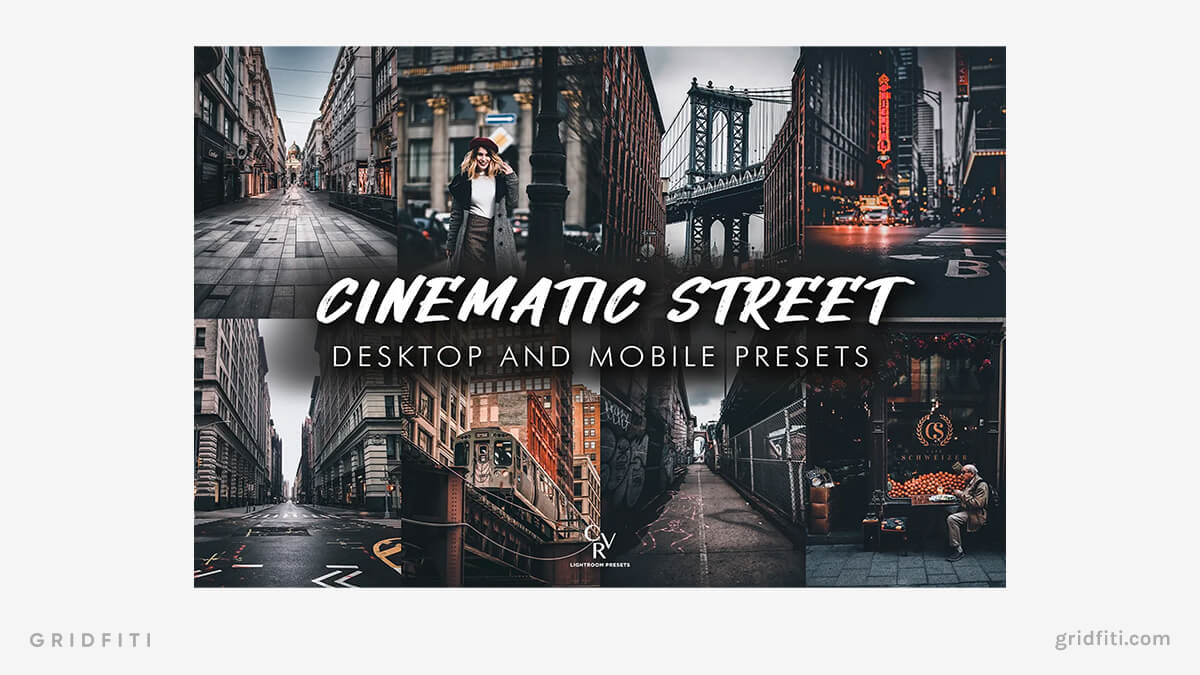 New York Film Lightroom Presets
Give your urban shots a filmic treatment through the New York Film Lightroom preset pack. Packed with 20 presets for desktop and 10 for mobile, these presets will emulate the look of film with your city and street photos. Picture the tones of film, but without the grain and textures of it, leaving your detailed city photos looking sharp and clean – with the added benefit of the film aesthetic.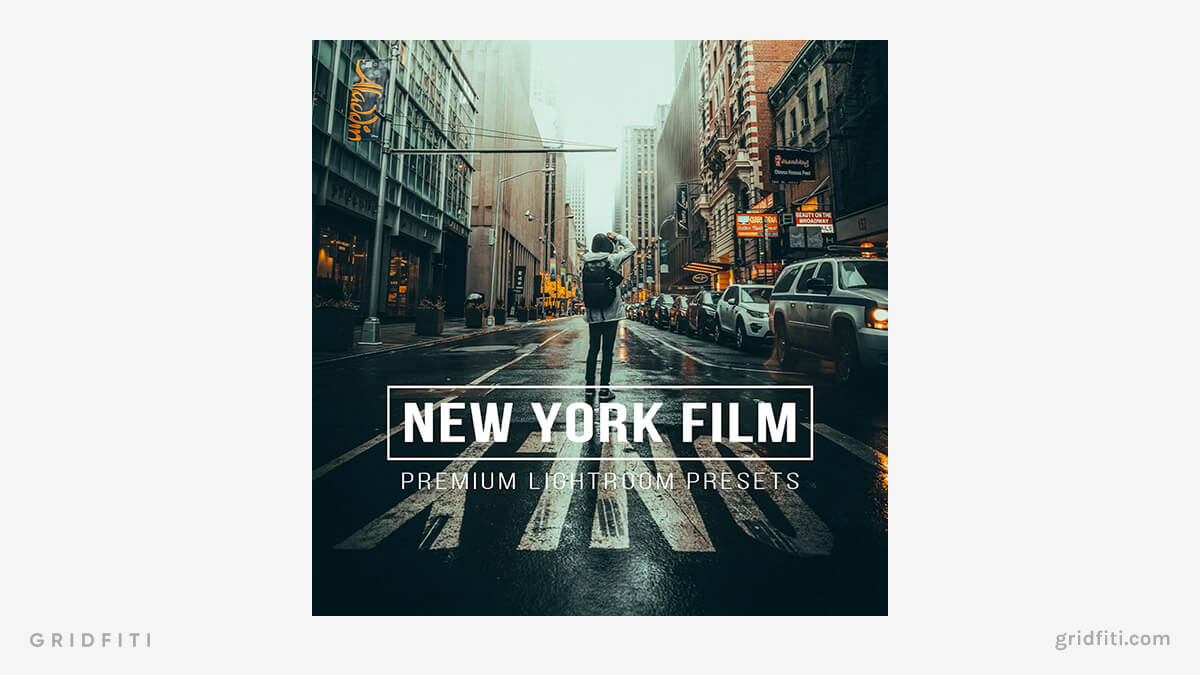 Neon City Lightroom Presets
Enhance the magic of neons in your city photos with these Neon City Lightroom presets! With 3 presets for desktop and mobile, your neon photos will be treated with slight saturation boosts, increased contrast, and added glow. Transform your city photos and give them a futuristic, cyberpunk Tokyo aesthetic through these presets!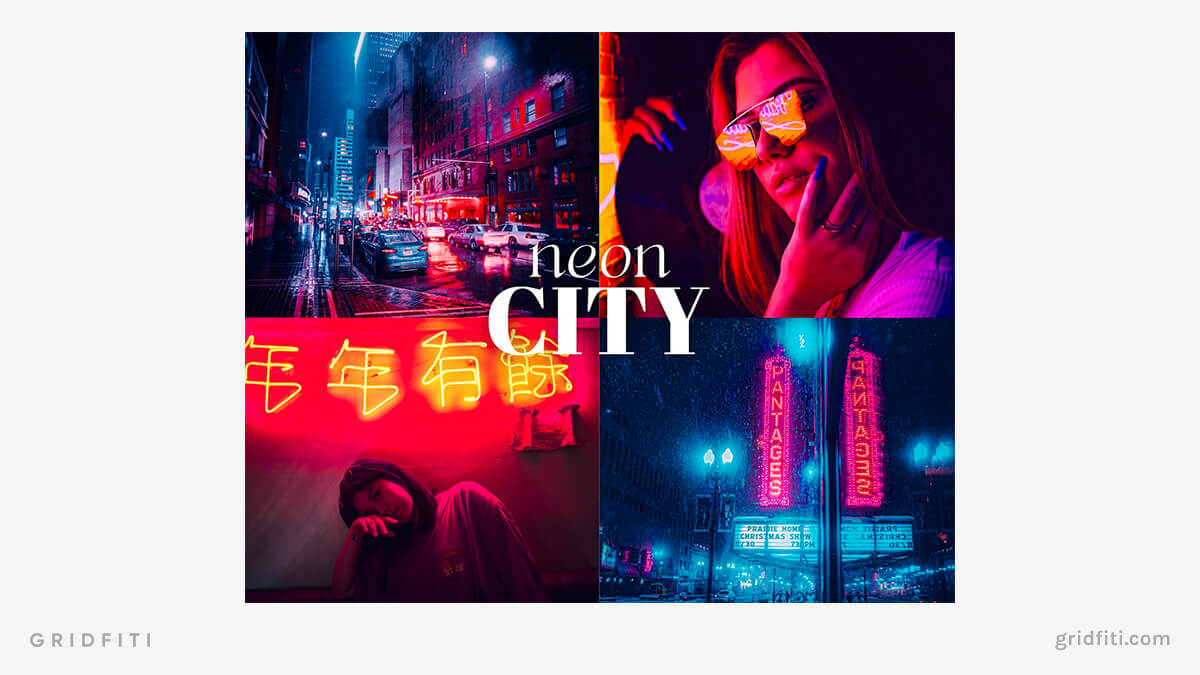 City Nights Lightroom Presets
The City Nights Lightroom preset pack will bring a crisp look to your low light city shots, with 3 presets for desktop and mobile. The presets will give your photos a clean look with enhancements in saturation and sharpness, while keeping the dark night sky to rich, sophisticated tones of blacks and subtle blues.
Looking for more night presets like these? Check out our night Lightroom presets.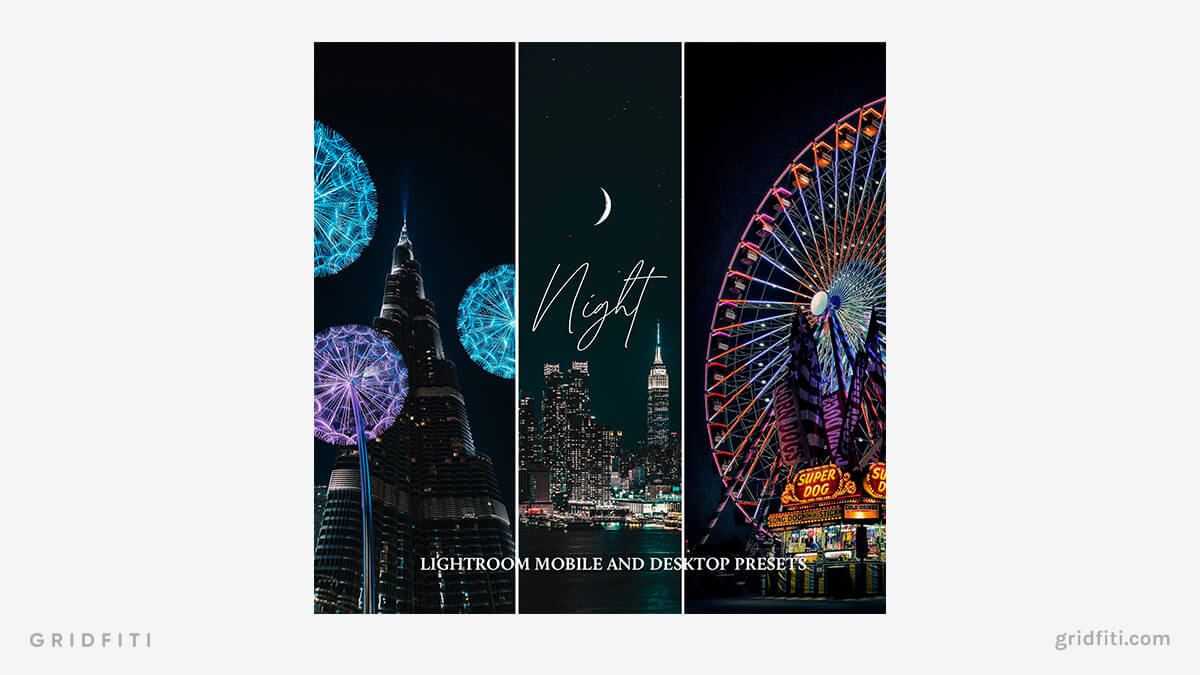 Free Urban & City Lightroom Presets
Trying out new presets on your urban and city photos can be intimidating, especially if they come with a cost. Check out these free urban and city Lightroom preset options to test and try on your city shots!
Street Blue Free Presets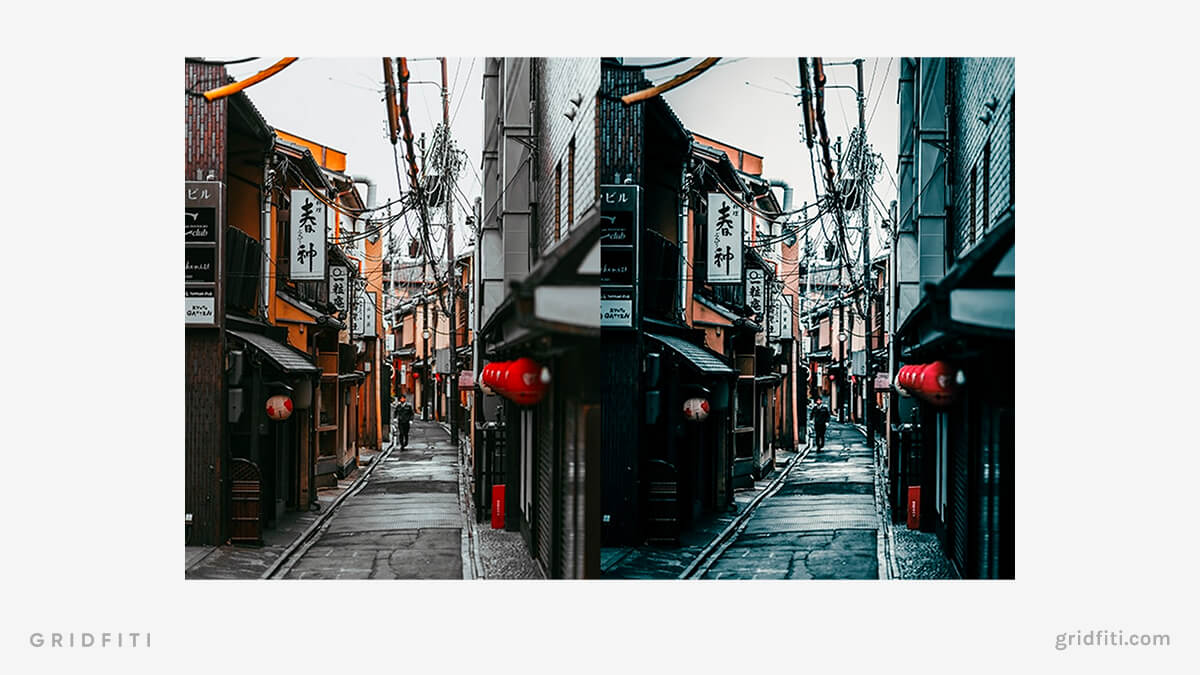 Quiet Street Free Presets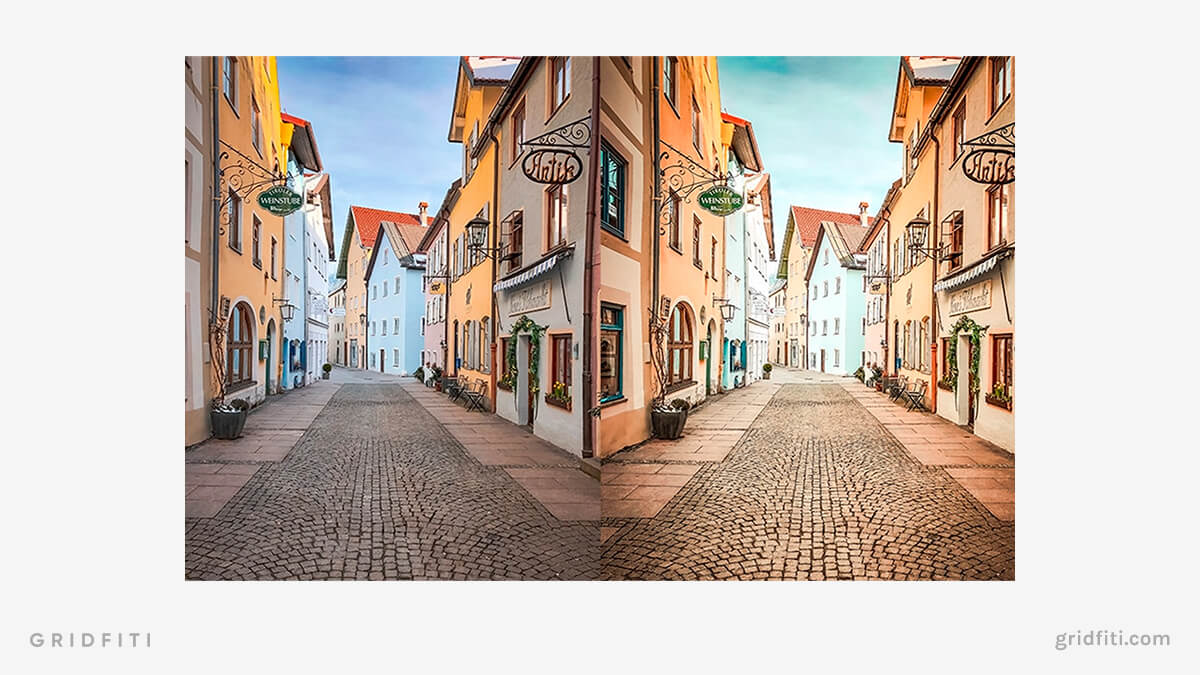 Big City Free Lightroom Preset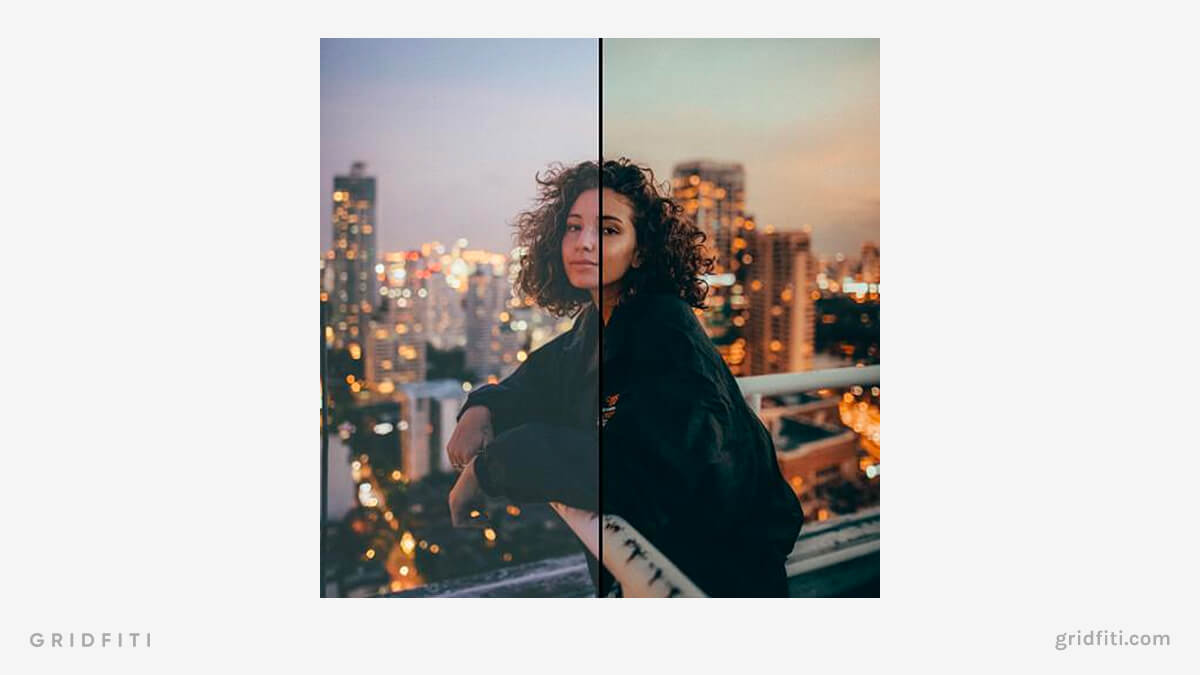 Which of these city and urban Lightroom presets will you use in your photos? Drop a comment below to let us know!
Gridfiti is supported by its audience – when you buy something using the retail links in our posts, we may earn a small commission at no additional cost to you. Read more about our affiliate disclaimer.