Whether you want to take a page out of MKBHD's book, or if red's just your favorite color – giving your home screen a red makeover will bring it to life in an instant. There are a bunch of red app icon packs out there for your iPhone or iPad, but we've gathered some of the best ones to get you started. Check out our round-up on red app icons for iOS!
Want more iOS and digital decor content? Check out our round-ups on iOS home screen ideas, iOS app icon packs, and iOS widget ideas – and join our digital decor mailing list below:
Product Red iPhone-Themed App Icons
Subtle Gradient Red iOS App Icons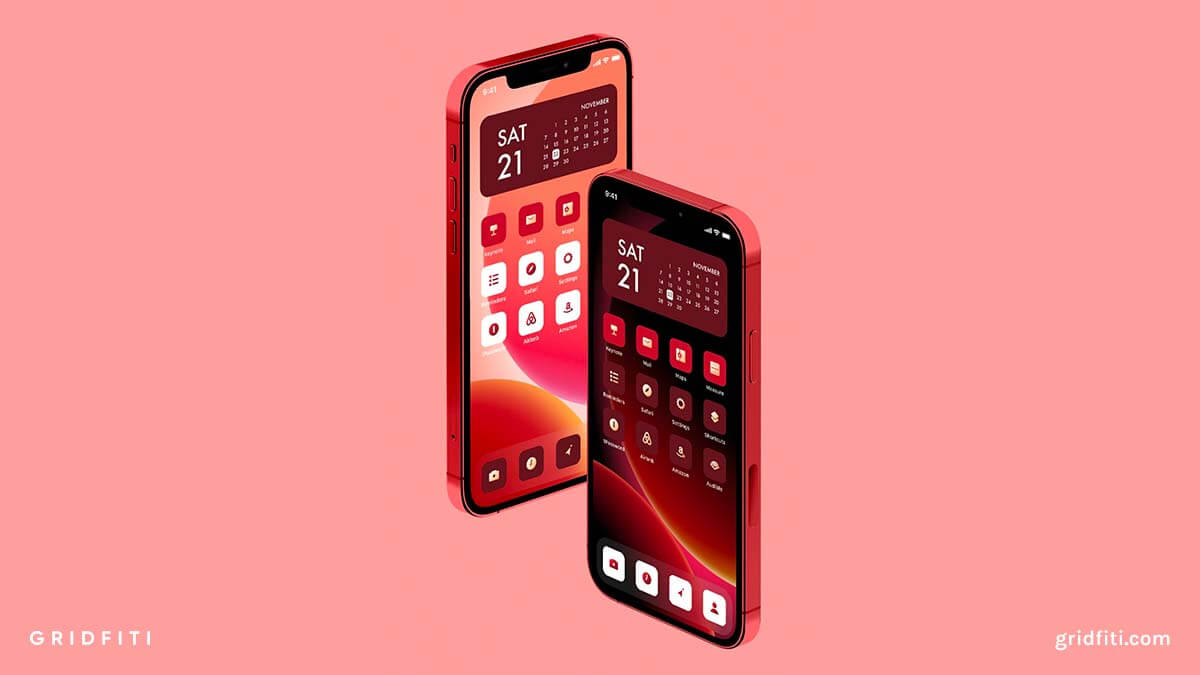 Aesthetic Pink & Red App Icons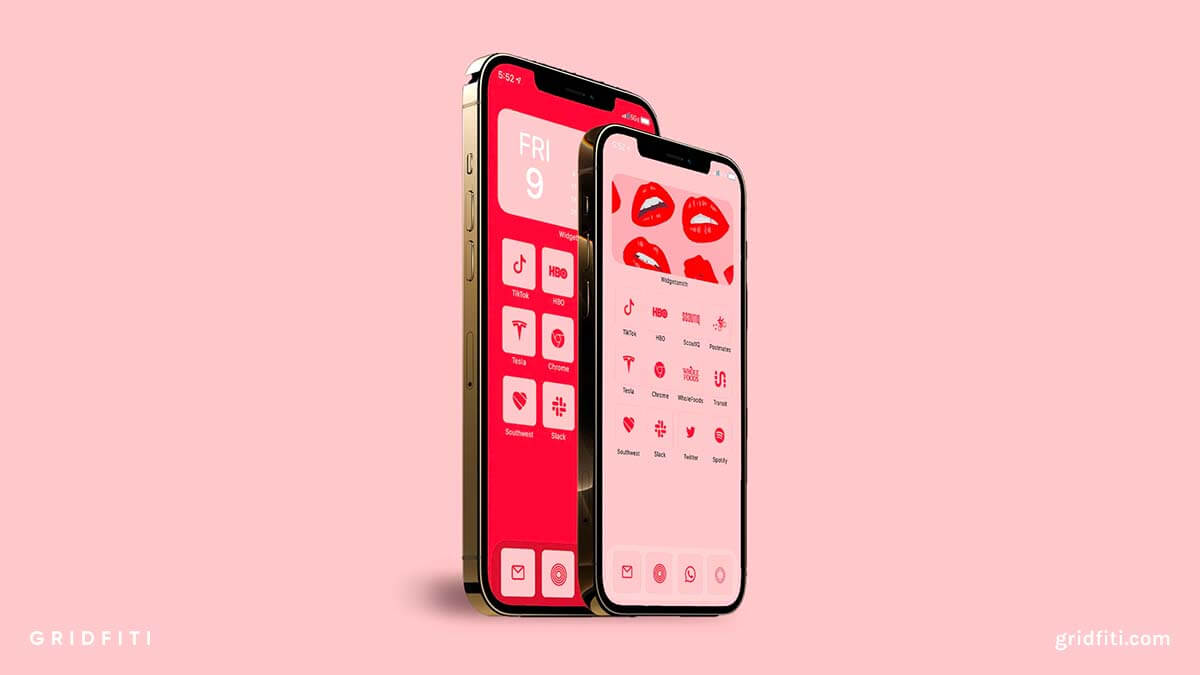 Monos Red iOS Home Screen App Icons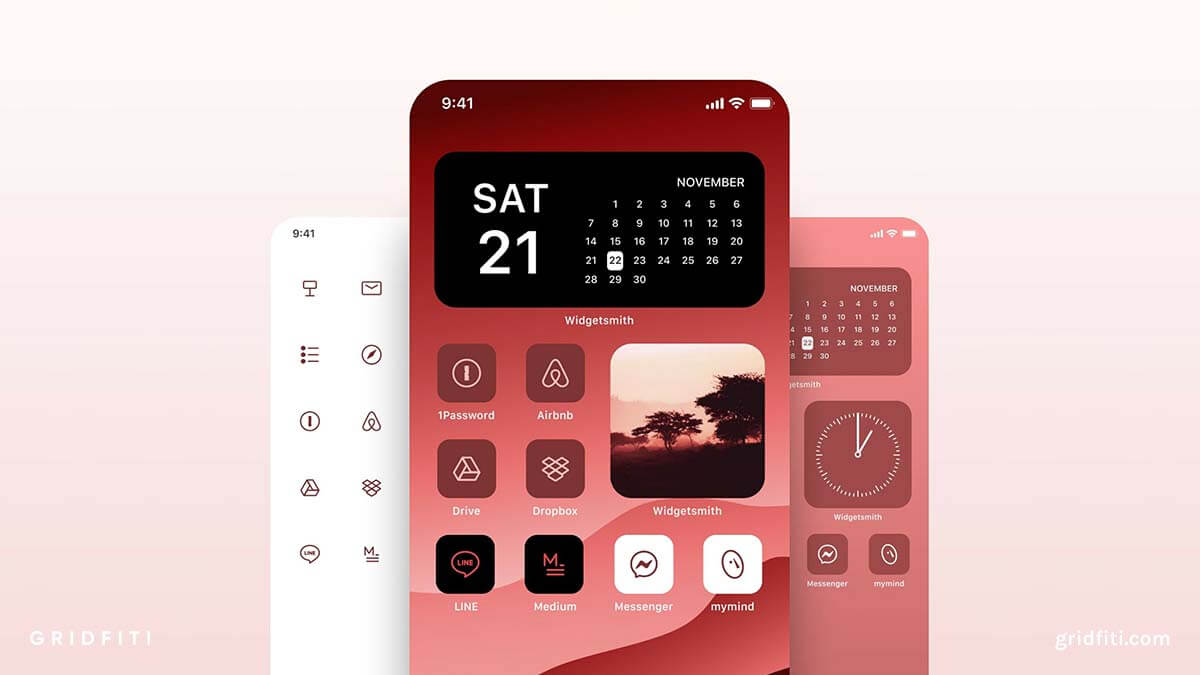 Dark Red Aesthetic App Icons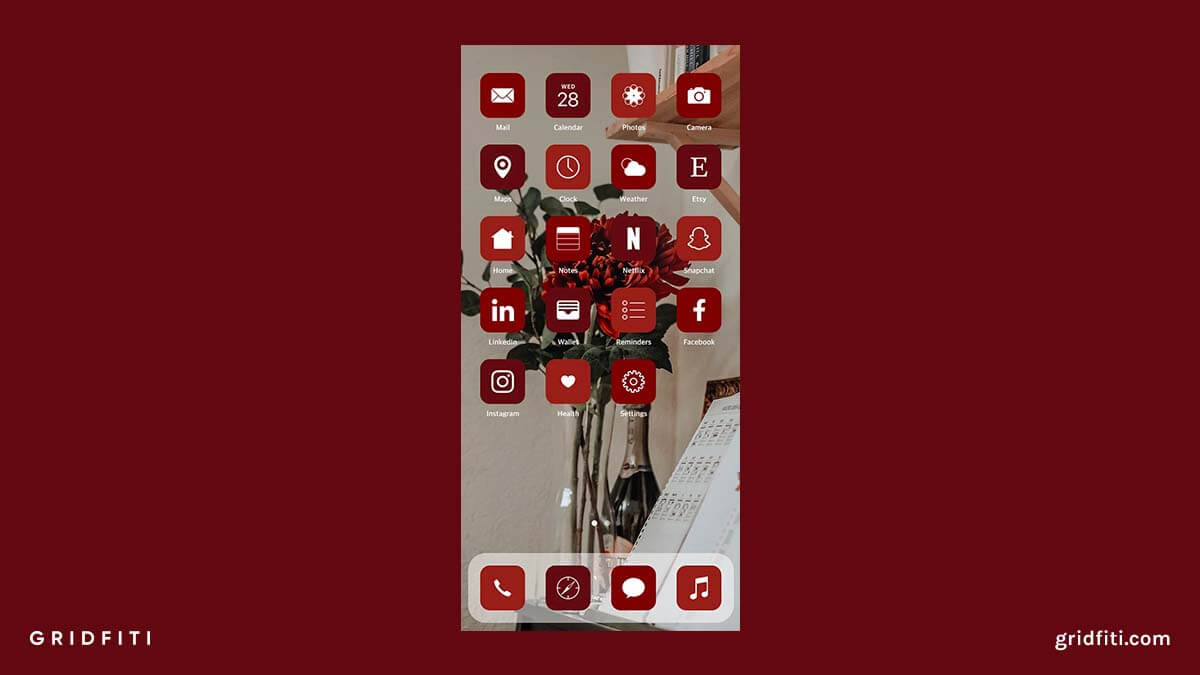 Stranger Things App Icon Set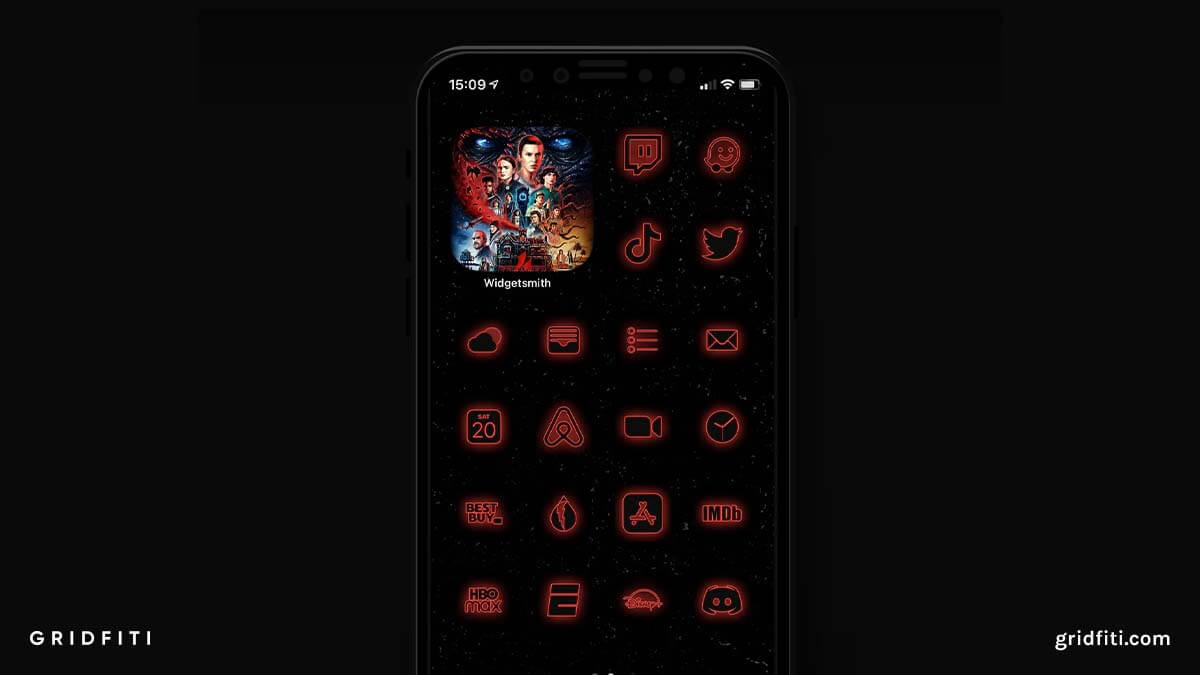 Deep Raspberry Red App Icons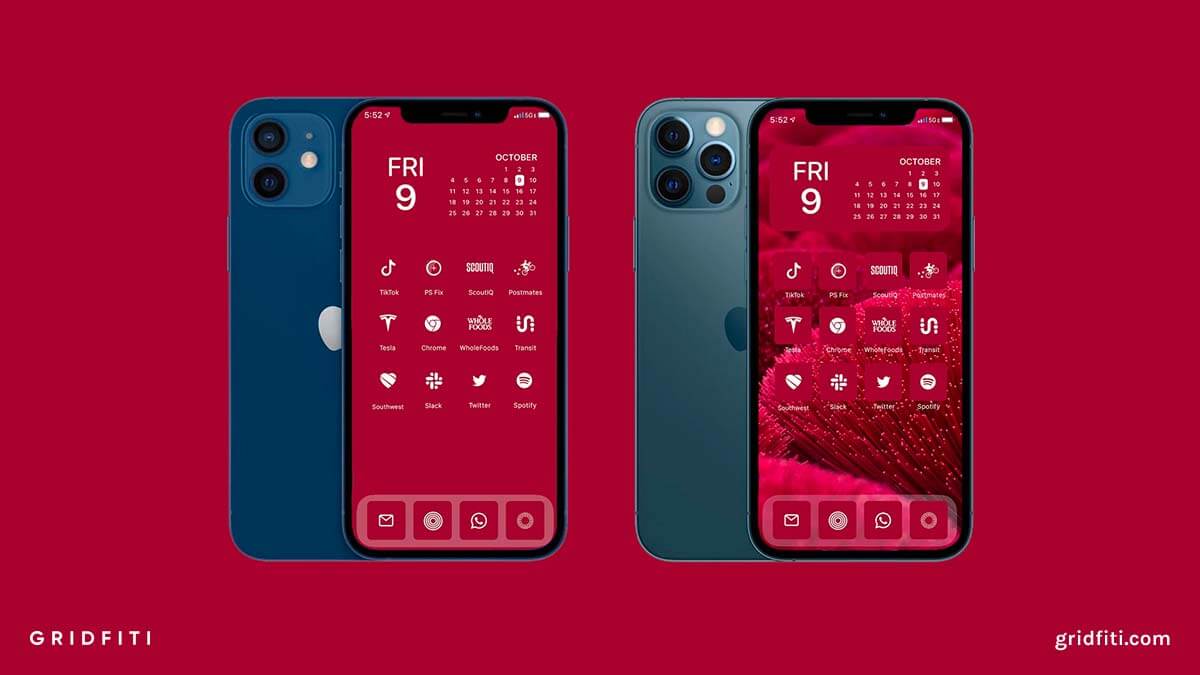 Strawberry Aesthetic App Icon Pack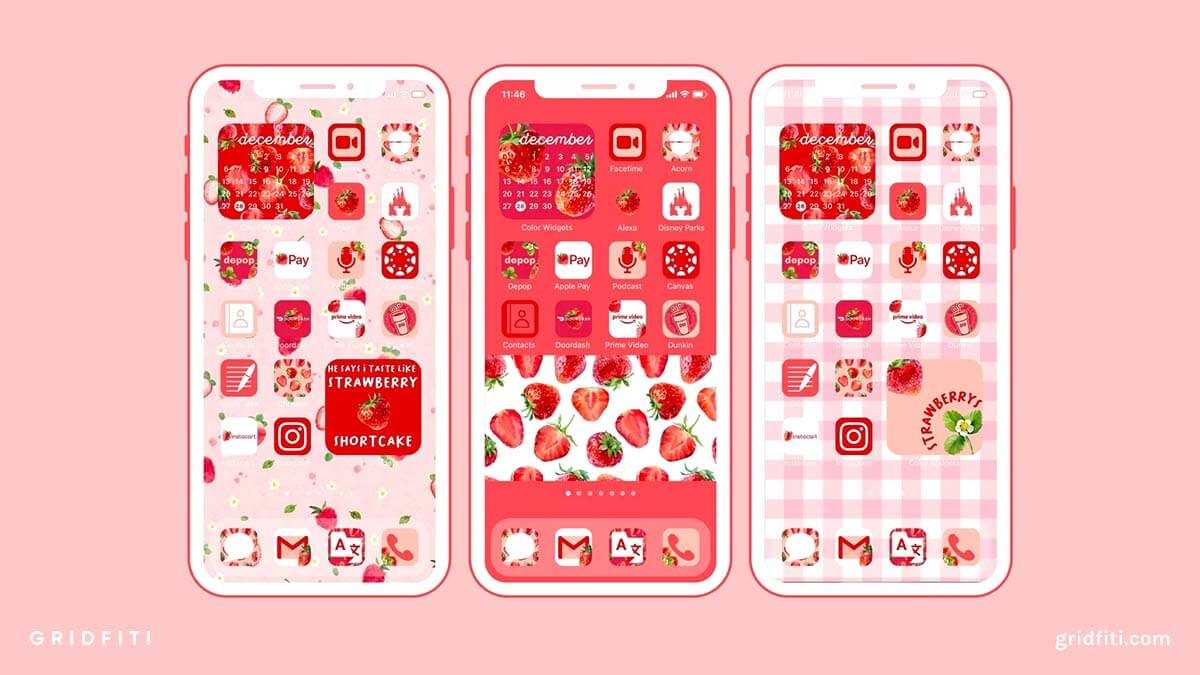 Red Neon App Icons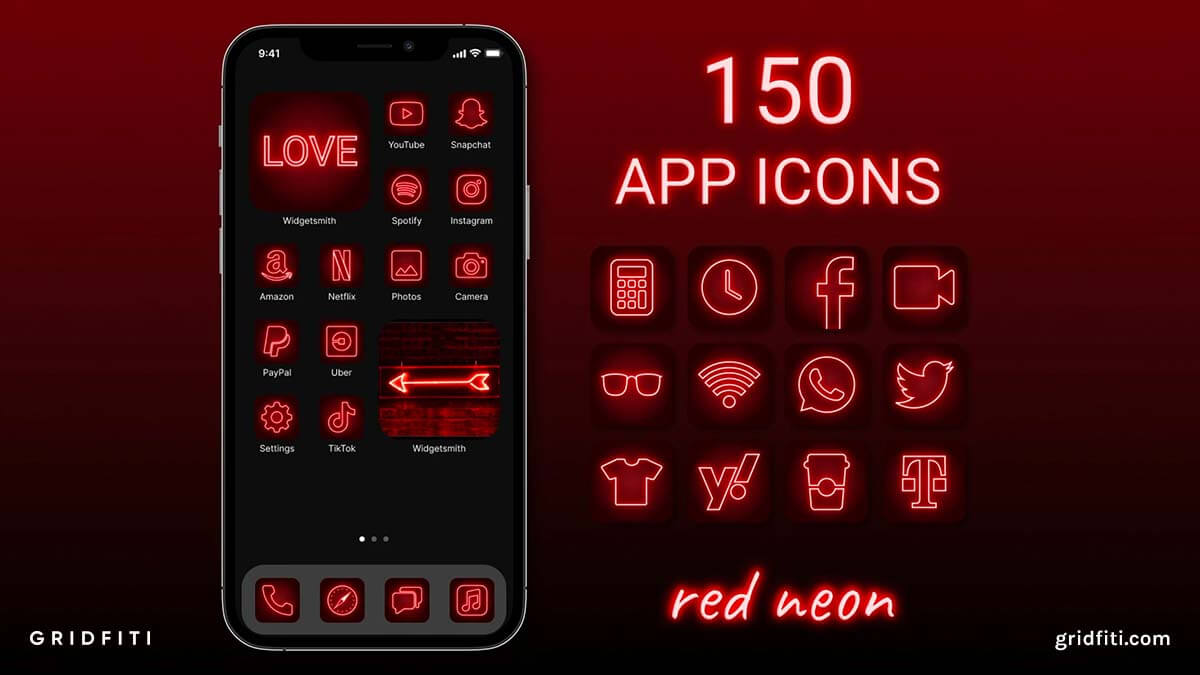 Simple Black & Red App Icons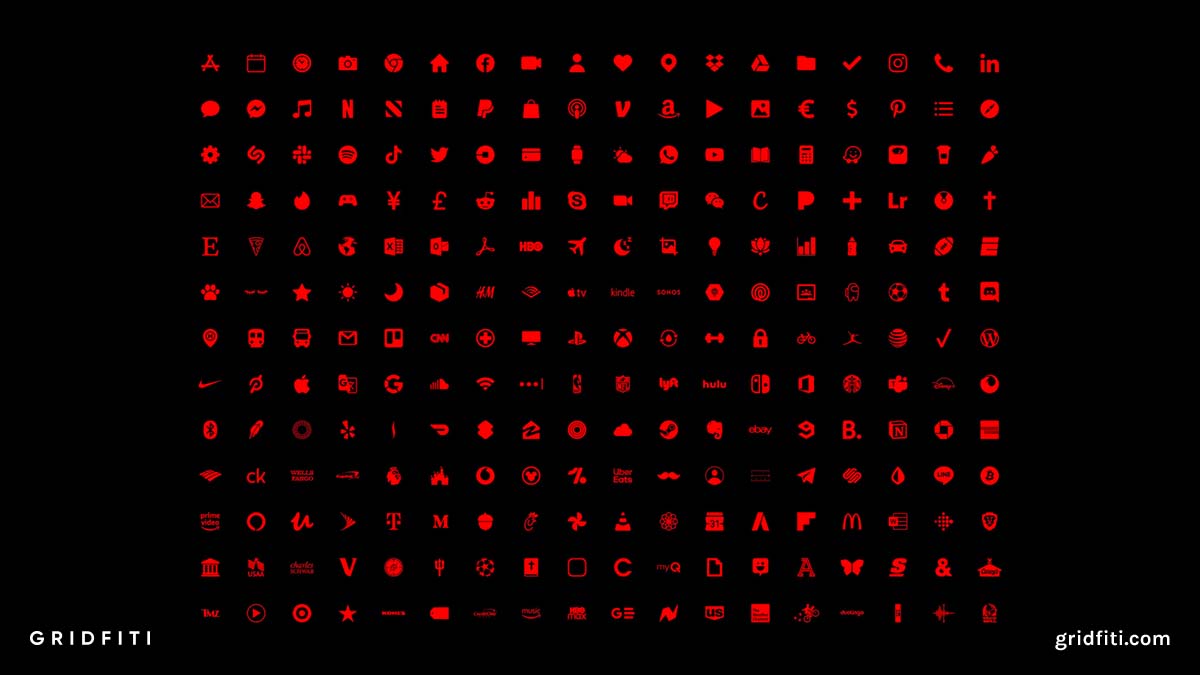 Retro Pixelated Red & Black App Icons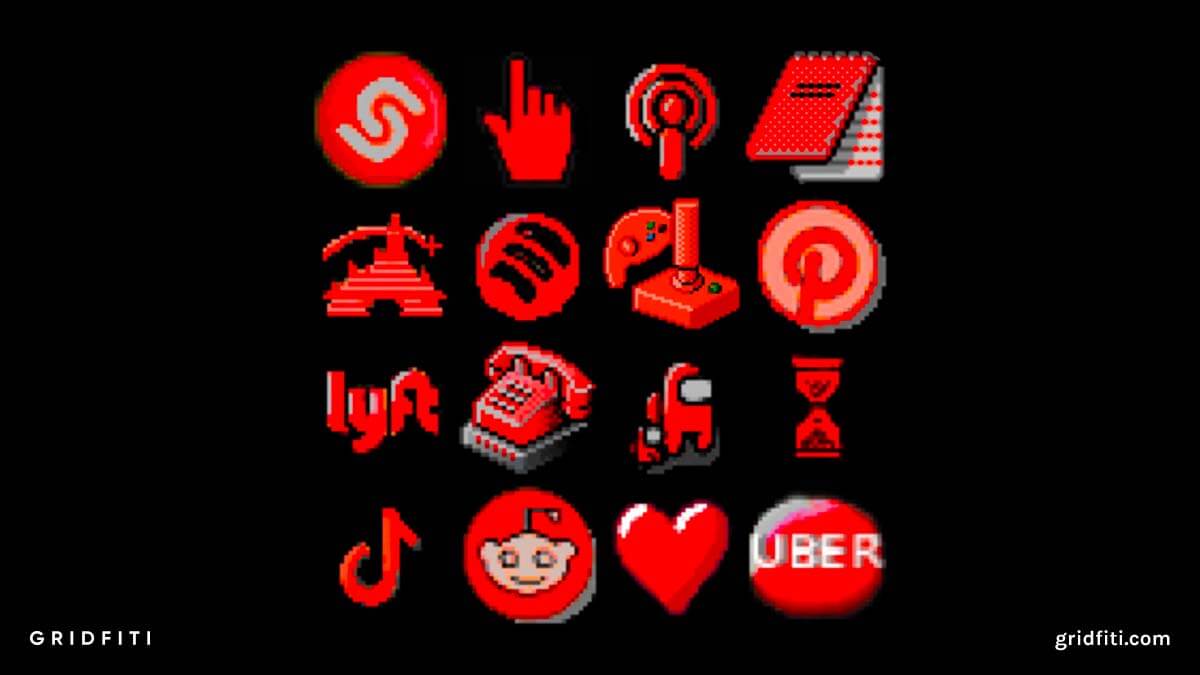 Which red app icon pack is your favorite? Are there any red icon sets that we're missing in the round-up? Let us know in the comments below!
Gridfiti is supported by its audience – when you buy something using the retail links in our posts, we may earn a small commission at no additional cost to you. Read more about our affiliate disclaimer.