Ranging from photographers and digital artists, to motion designers and painters, the NFT art space is exploding with all types of art forms, taking influence from all corners of the world and walks of life. Whether it be a mesmerizing GIF, or series of photographs, these artists' stories – and the mediums they're told on – know no bounds.
NFT art is still in its infancy, and we're here to put a spotlight on the artists and photographers to keep an eye on as the space continues to grow and thrive.
Whether you're a collector on the hunt for under-the-radar talent, or you're an artist yourself looking for inspiration, feast your eyes on our up-and-coming NFT artist picks!
If you're a creator and are looking for the best marketplaces to sell your work, check out our roundup on the best marketplaces to sell your NFT art.
Josh Teplitz: Cinematic Photography NFTs
Josh Teplitz is a Cleveland-based photographer and director. Best known for his otherworldly visuals, Josh is constantly 3 steps ahead of everyone, operating in a realm of his own and constantly emerging with artwork that is out of this world. His artwork employs bold colors, unique props and genius use of lighting. He's currently minting a few of his most-celebrated photos on Foundation. If you like his work, you should check out some of our other favorite photographers on Twitter.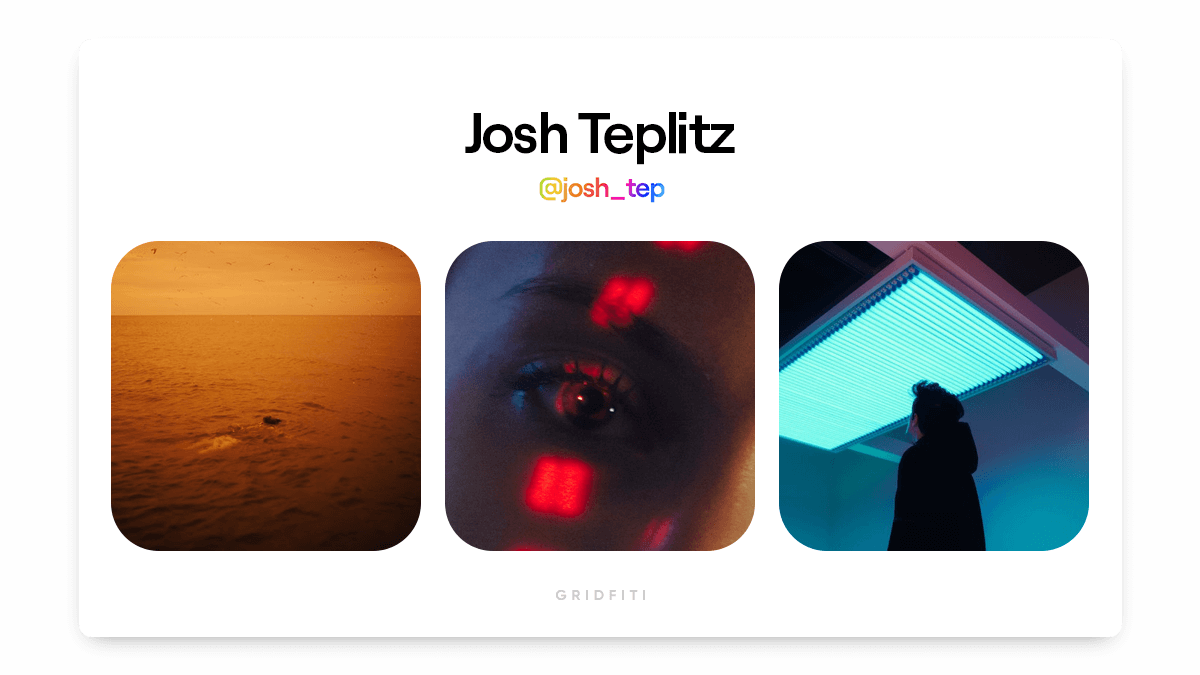 Baeige: Tranquil Interior Design, 3D Rendering NFT Art
Baeige (aka Jo-Anie Charland) creates surreal interior design scenes that most can only dream of. Baeige's art exudes that comforting feeling of relaxing in an open space while the golden hour light rushes in and energizes your soul. Known for her 'frozen in time' renditions of gorgeous vistas accompanied by neutral tones and elements of nature, Baeige's work just brings one's mind to a relaxing state.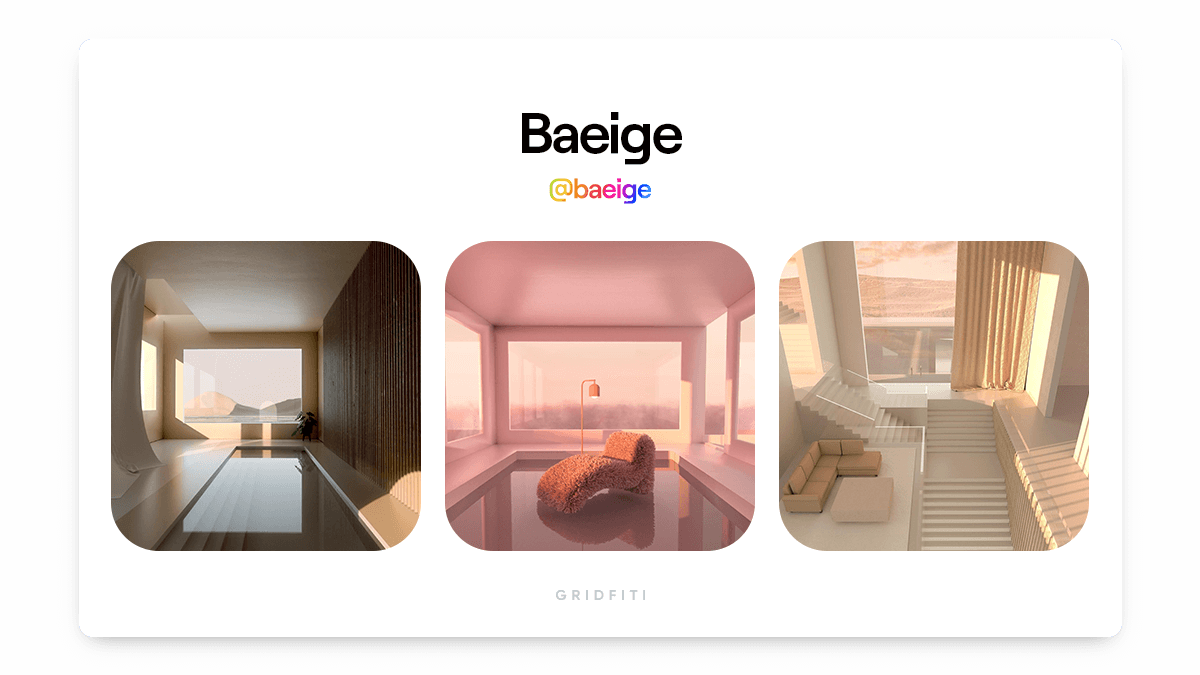 Signalnoise: Outrun Aesthetic NFT Art & Design
James White (aka Signalnoise) is a Canadian visual artist and designer, based the UK. James is famously known for defining his own outrun aesthetic, bridging neon-infused 80s aesthetic with modern pop culture. One of our favorite pieces of work from him has to be the official poster he did for the movie DRIVE. His art takes place in a digital landscape, so it was only fitting for him to start minting pieces online. Bask yourself in the glory that is Signalnoise and his artwork that'll transport you back to the 80s.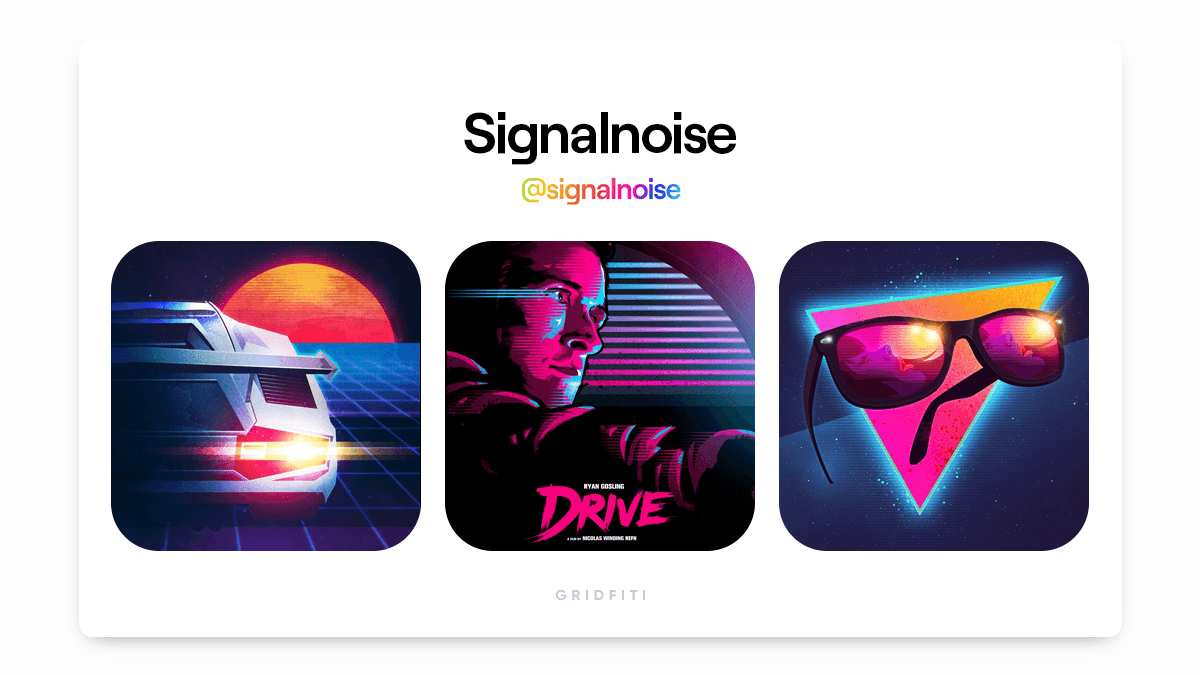 Amrit Pal Singh: 3D Illustrations & Toy Faces NFT Art
Amrit Pal Singh is a 3D Illustrator, Art Director and now an NFT artist who combines the best from the world of cinema, pop culture and more. He's known for his 'toy face' style, where he takes famous characters and transforms them into simple minimal toys. His pieces right now feature renditions of Daft Punk, Van Gogh, Sherlock Homes, and more. You can't miss the look of Amrit's digital art!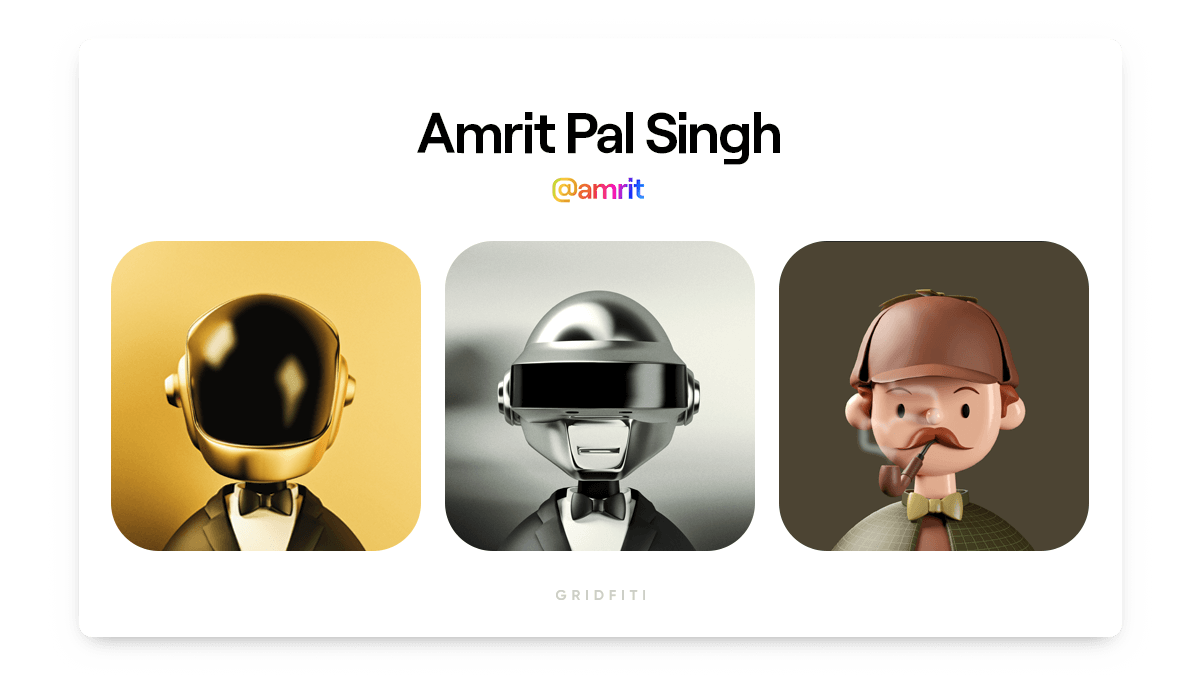 WARHODL: Pop Culture NFT Art
One of our favorite NFT artists pays homage to legends like Andy Warhol and more. WARHODL (aka Taylor Good) takes iconic pop art, such as Warhol's soup cans and the Marlboro box, and adds his own spin to the design and copy, drawing inspiration from cultural references.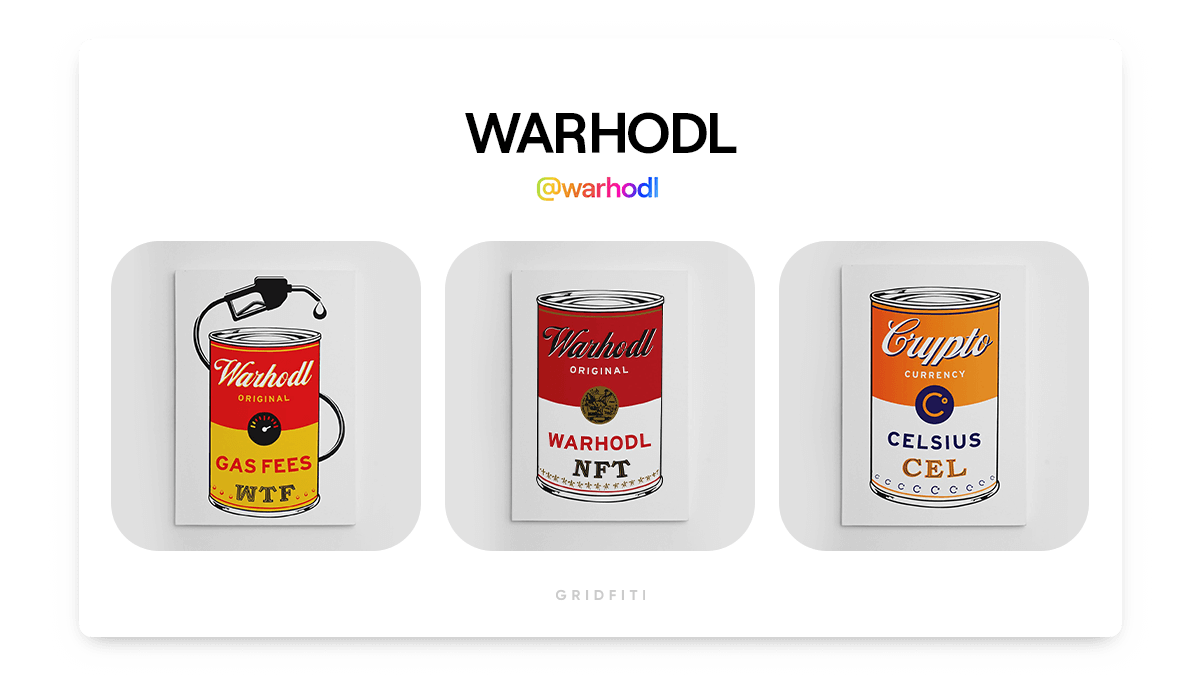 Shawna X: Colorful Abstract NFT Art
Shawna X is a New York based artist and creative that brings vibrant, visceral graphics to the NFT art space. Having worked with brands like Adidas and Adobe, Shawna's artwork is where abstract meets digital. Her pieces evoke emotions around power, energy and even confusion. Shawna's artwork over the years have been a reflection of her identity, focusing on themes of motherhood, her Chinese heritage, and more.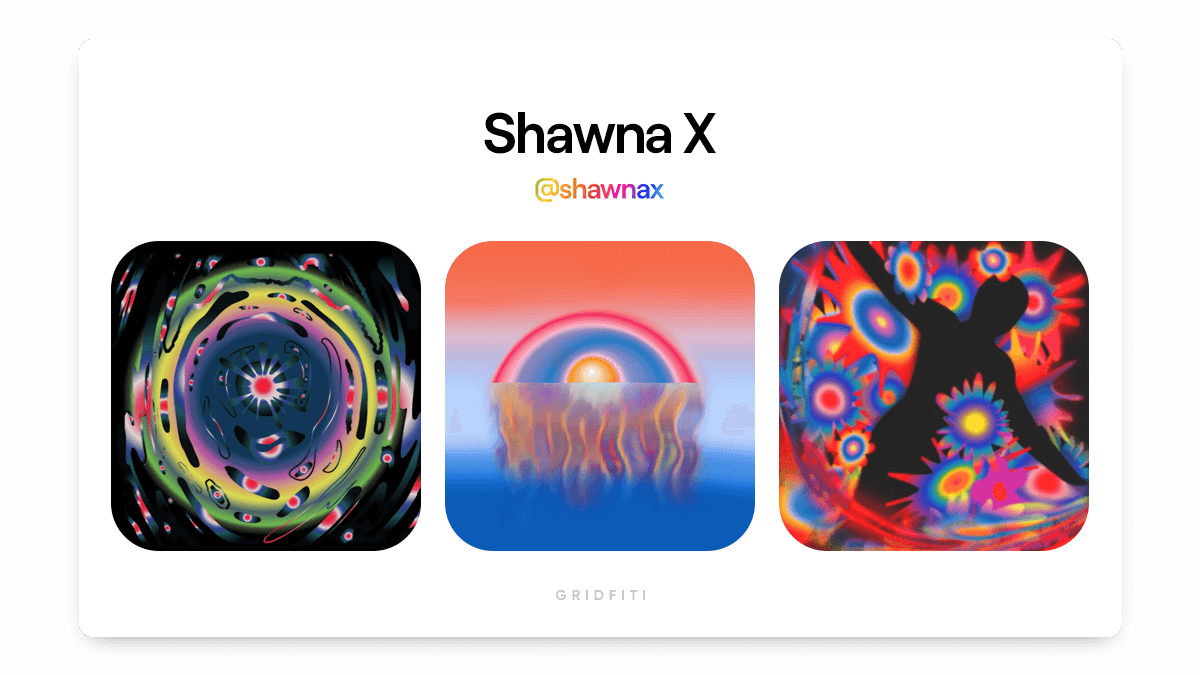 Jason Ting: Aesthetic Color, Iridescent, and Gradient NFT Art
Jason Ting (aka Jason X) takes things as simple as colors, patterns and gradients and combines them into smooth iridescent digital artwork. Jason's patterns and designs break the fabric of how light physics works – scenarios that otherwise would be hard to reproduce IRL.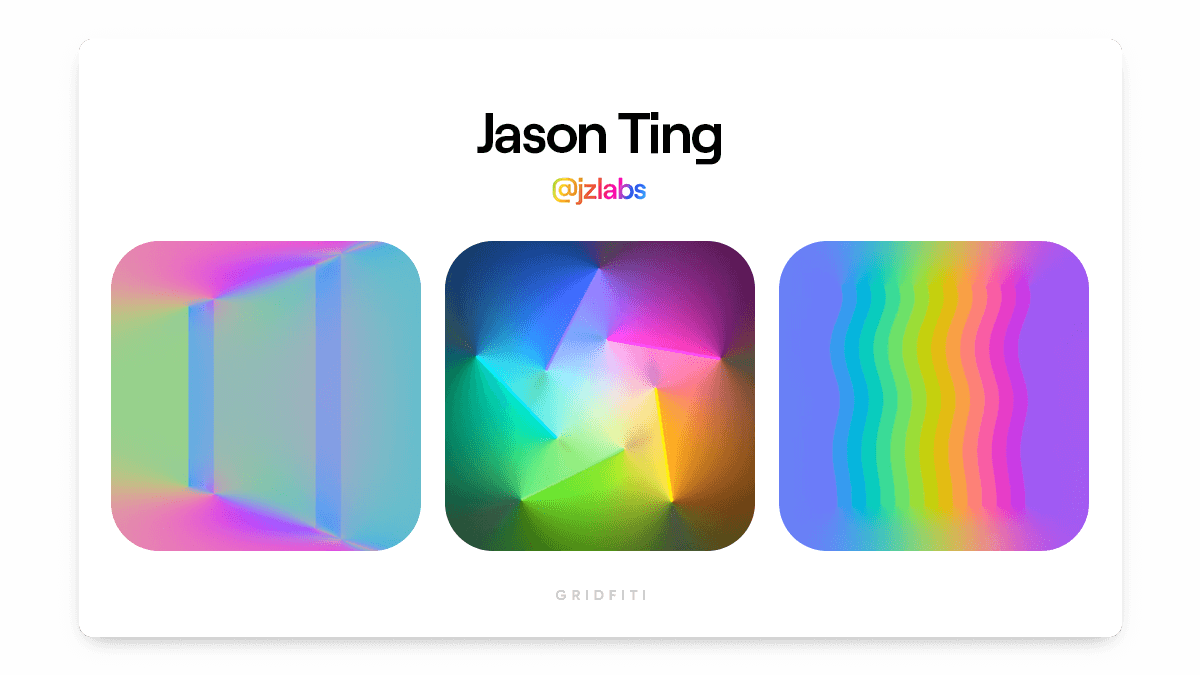 Jared Tod: 3D Digital Design & Cyberpunk NFT Art
Jared's dreamy cyberpunk and abstract-futuristic visuals will have you questioning whether you're watching the visually stunning Bladerunner 2049, or on a Fountain profile. If his Instagram is any suggestion of what's in store for his future NFT art pieces, Jared's work is a perfect addition to diversify anyone's collection.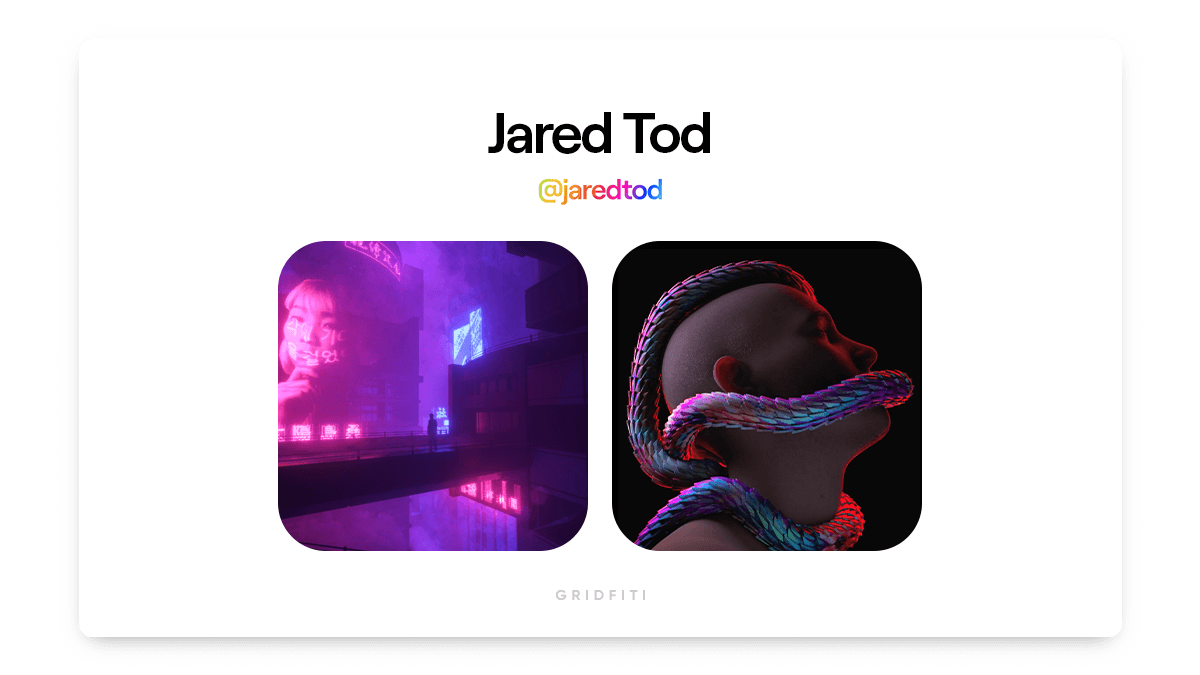 Justin Aversano: Storytelling NFT Photography
In honor of his fraternal twin, Los Angeles-based Justin Aversano photographed 100 different sets of twins, creating a series of beautiful images focussing on the "phenomena of twindom" – aptly naming the project 'Twin Flames'. These beautiful visual stories are captured in film Polaroid, 120mm, and 4×5. You can check out Justin's other photography projects here and here.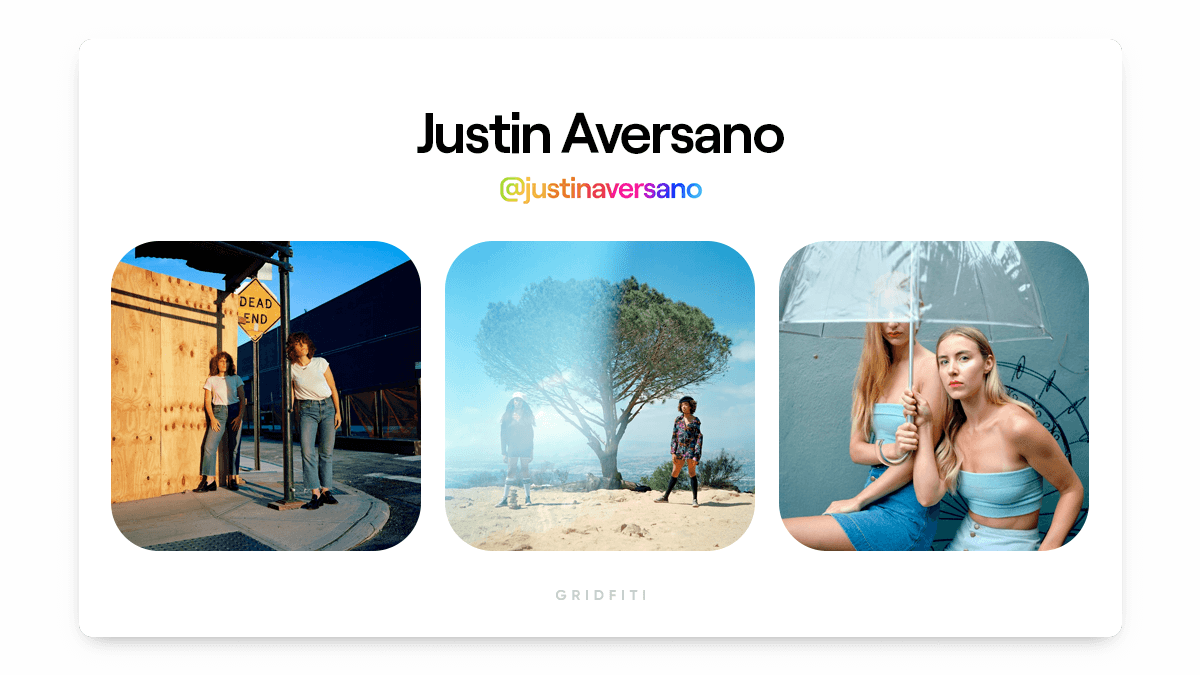 Orphan: Dreamy Cloud & Subtitle Aesthetic NFT Art
Oprhan's got his head in the clouds, no pun intended. Artwork that explores a serene cloud aesthetic, and transports you from the ground to the sky – Orphan's digital art explores filmic and dreamy visuals, with short-form poetry based on his own life experiences and inner thoughts.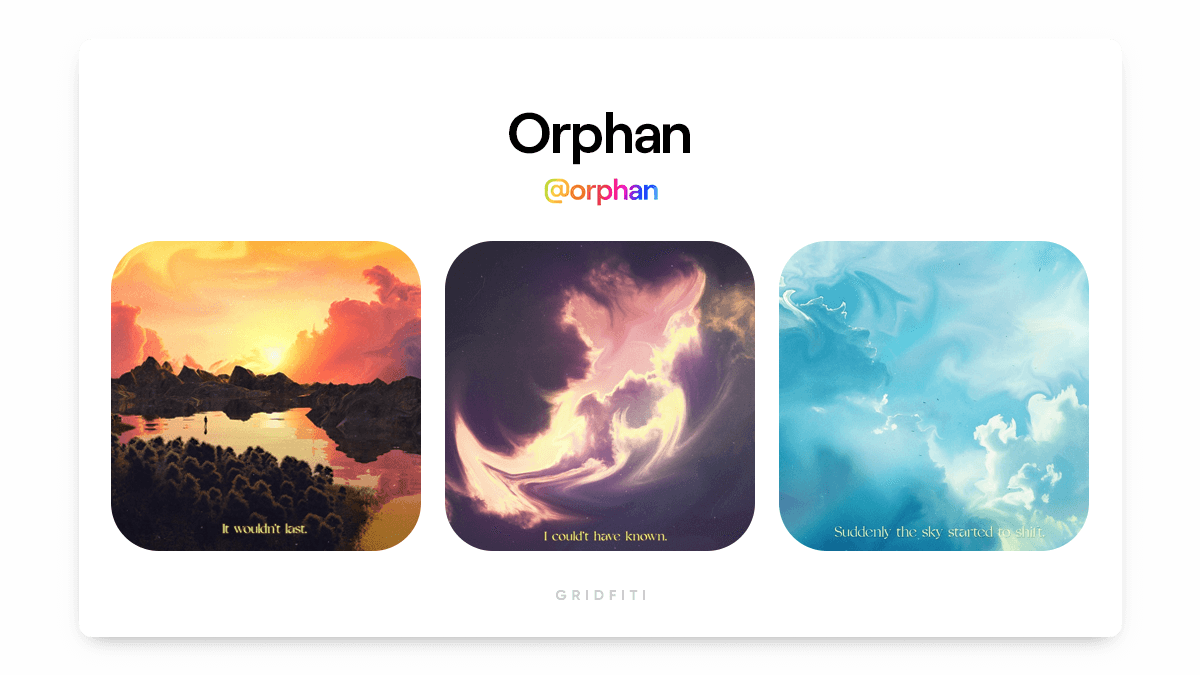 Tom Rumble: Mesmerizing Spherical NFT Art
Tom Rumble is known for his NFT Artwork that revolves around creating animated miniature globes with whole worlds within them, taking references from all types of geographies and pop culture. Featuring miniature globes with a desert island or cyberpunk city to globes taking inspiration from The Shire in Lord of the Rings, Kame House from Dragon Ball or alien ships from Arrival.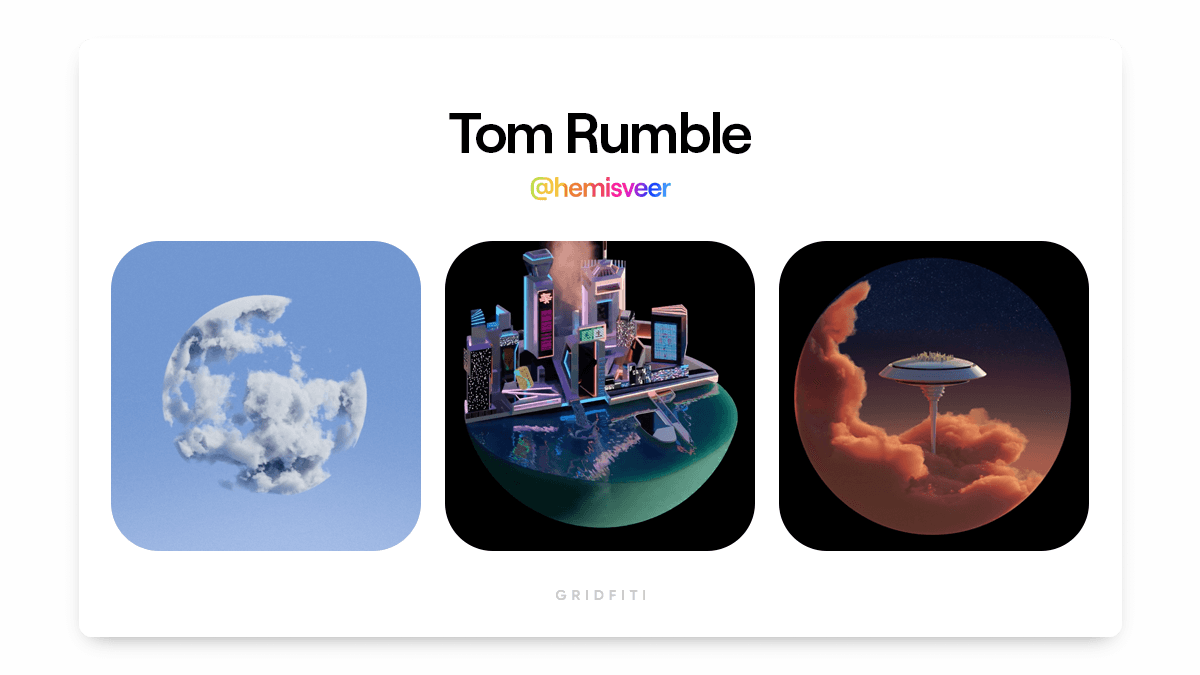 Alberto Piquer: Minimalist Colorful NFT Art
Alberto Piquer is based in Spain and expresses surrealism through his digital desert landscapes. We can't get enough of Alberto's use of contrasting warm and cool colors that make up his desert settings. Artwork that feels larger than life and explores the grandeur of our world – you can view Alberto's artwork on Foundation!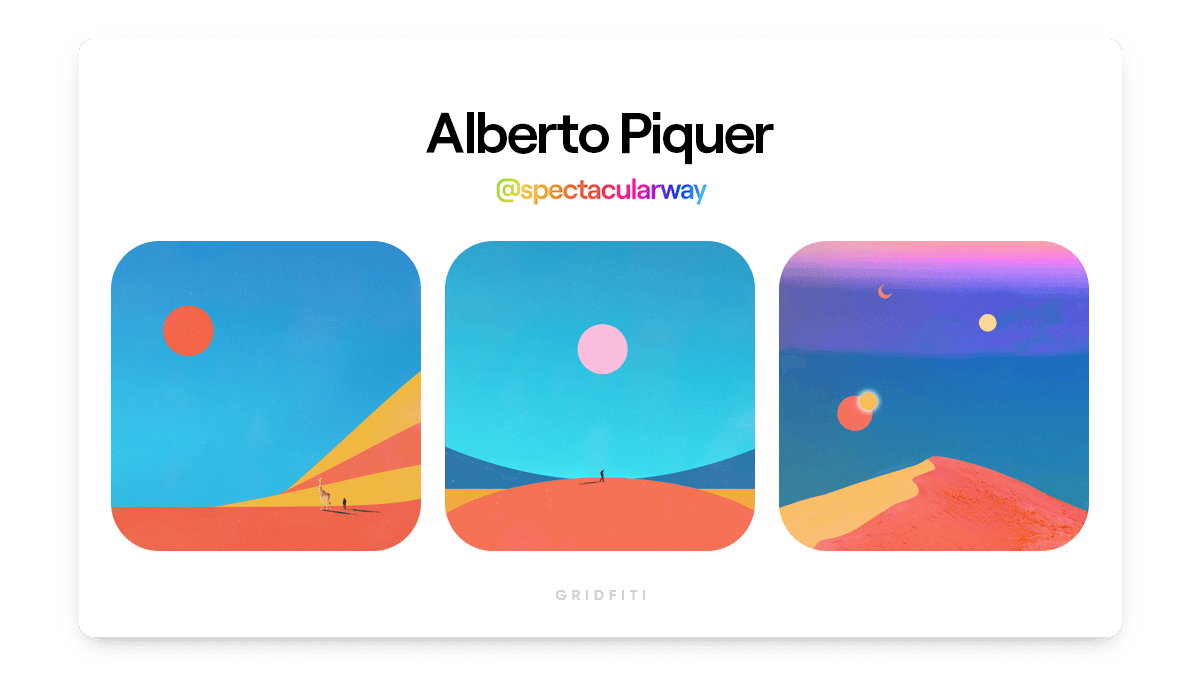 Felix Hernandez: Atmospheric & Miniatures NFT Art
Feliz Hernandez is a Cancun, Mexico based photographer, digital and miniature artist who's worked with BBC's Top Gear, Audi, Canon, Adobe, and more. He's known best for his creative projects that seem to take place within a dream landscape, often featuring fog, a diffused lens view, and atmospheric lighting. His miniature set creations may as well be real life – because not a detail is missed as he recreates worlds through this art form.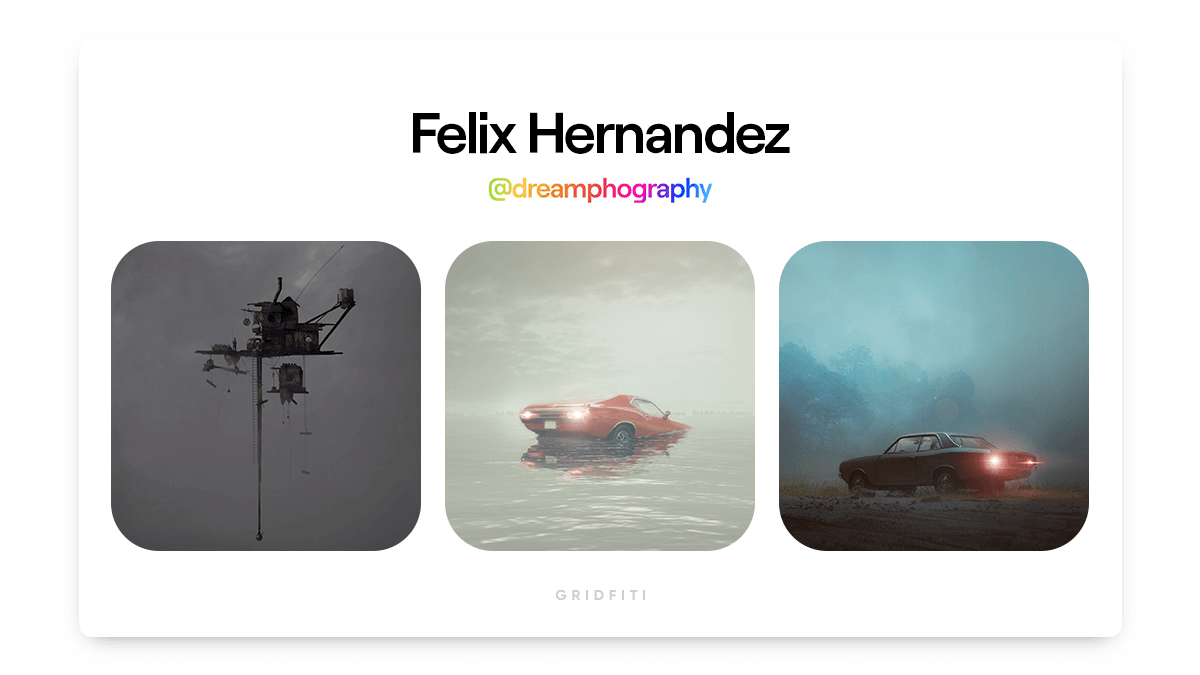 Ben Hodges: Atmospheric, Existential 3D NFT Art
Ben Hodges builds worlds with monolithic figures being the centerpieces. Ben's digital art explores "our existential longing and search for the eternal" and imagines a world long after we're gone, with nothing but crumbling cities and infrastructures and remnants of God like statues. Besides the Godlike sculptures, Ben's just an overall talented artist who can put together flawless digital animation as well!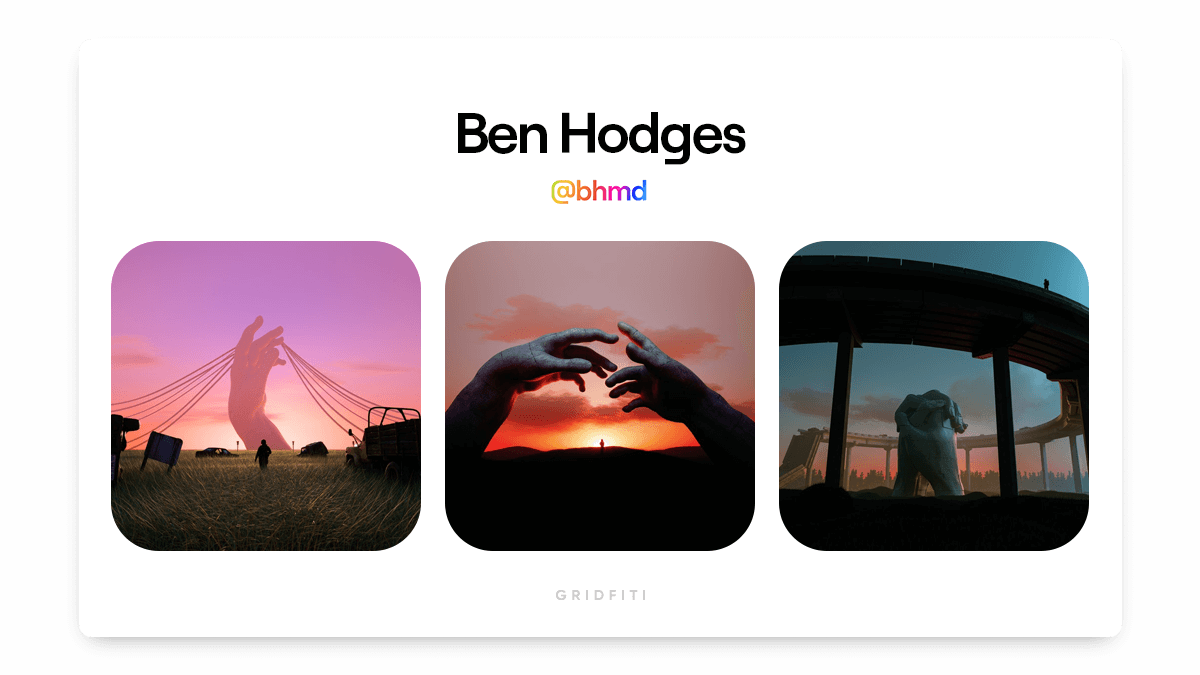 Aakash: Serene 3D Loops NFT Art
Aakash is a visual artist based in India. He blurs the lines between daydreaming and reality, creating artwork of divine geometric rooms, featuring soft and warm tones, mirrors, sunlight and gentle breezes. His fascination with vibrant colors, the moon and mirrors is definitely a recurring theme in his work – all minted on Foundation!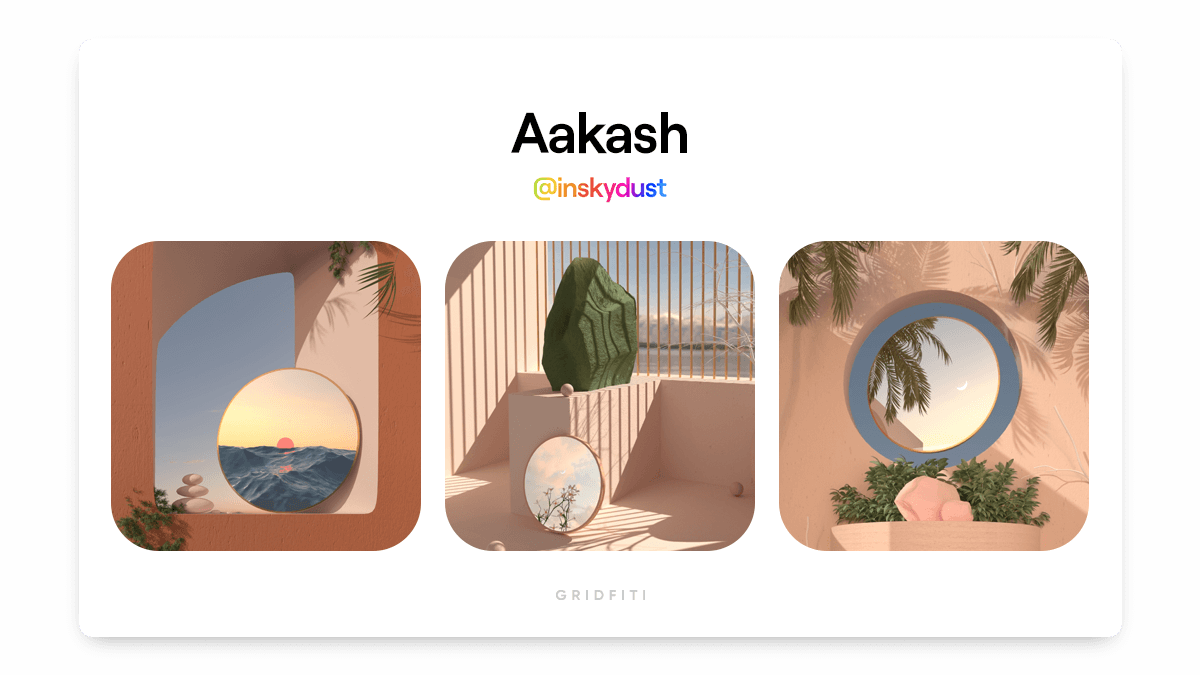 Conor Irving: Surreal 3D NFT Art
Conor is crafting worlds from other dimensions and fractured environments into NFT art. He'll take geographic traits around the world, build them in 3D, and add his own dimension splitting twist to it. Ever think of a red palm tree-laden shallow beach, with a ginormous laser beam being blown into the sky? No? Well, Conor has – and he's minting it and so much more as NFTs.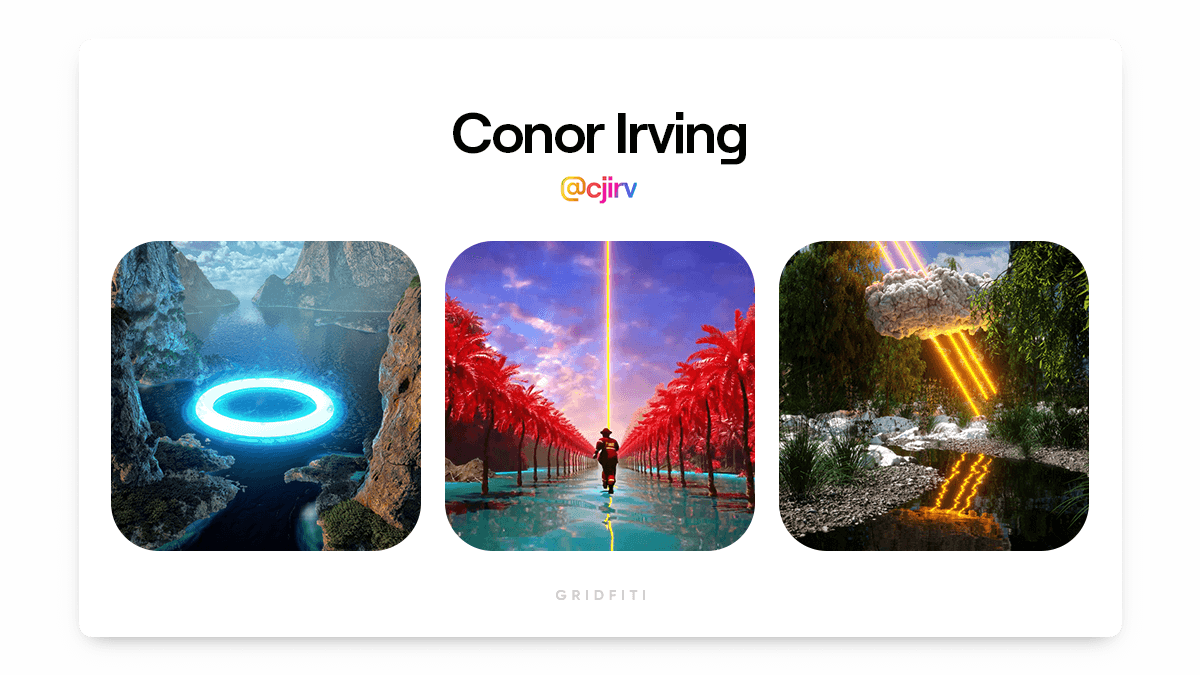 Georgie Yana: Motion Graphics & Kinetic Typography NFT Art
We can't help but marvel at Georgie Yana's fluid motion graphics and kinetic typography pieces! Georgie is a UK-based Senior Freelance Motion Designer, breathing life into typography and graphics through animation. Having done work for Nike, Adidas, PlayStation, and Sony Music, there's no missing her NFTs that bring out the best of typography.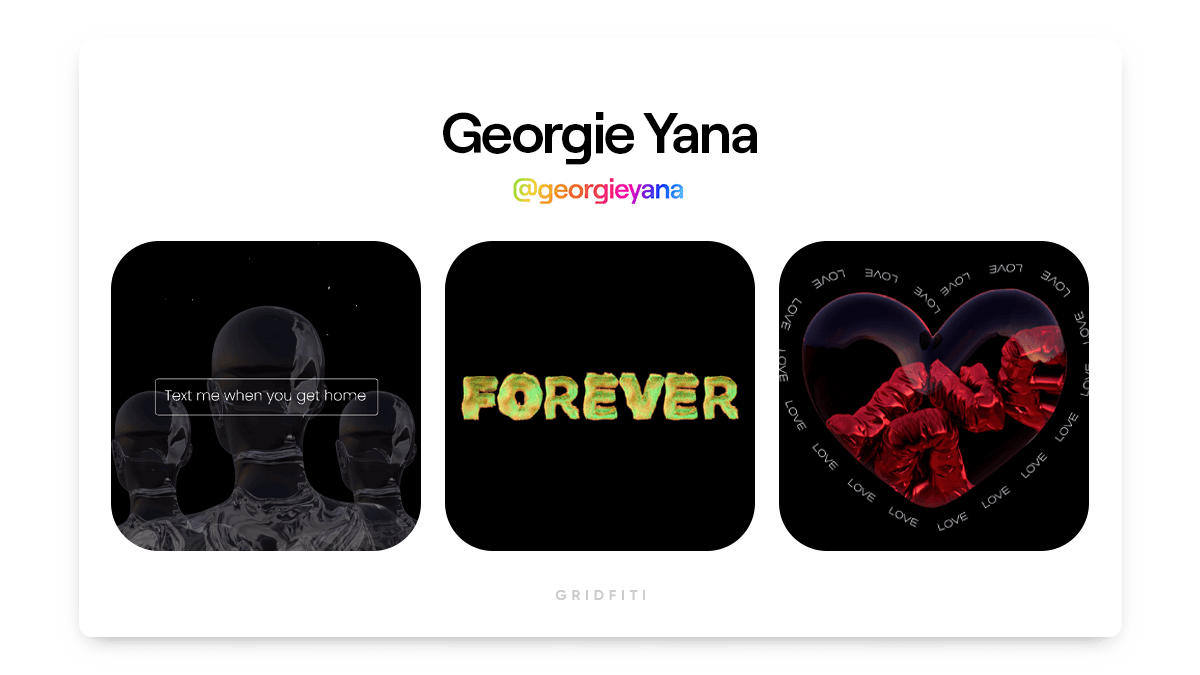 Nashid Choma: Musician & Pop Culture NFT Art
Nashid is a Toronto-based digital artist who wields his iPad Pro and Apple Pencil to craft eye-catching iterations of our favorite artists in vibrant hand-drawn artwork. He's done pieces of Frank Ocean, Childish Gambino, Snoh Aalegra, and more. His work combines these artists with influences from nature, often matching artists up to relevant flowers species, or even birds. He recently started minting a few of his digital paintings as NFTs – we can only hope that he brings more of his talent to the NFT world. Nashid Chroma: remember the name!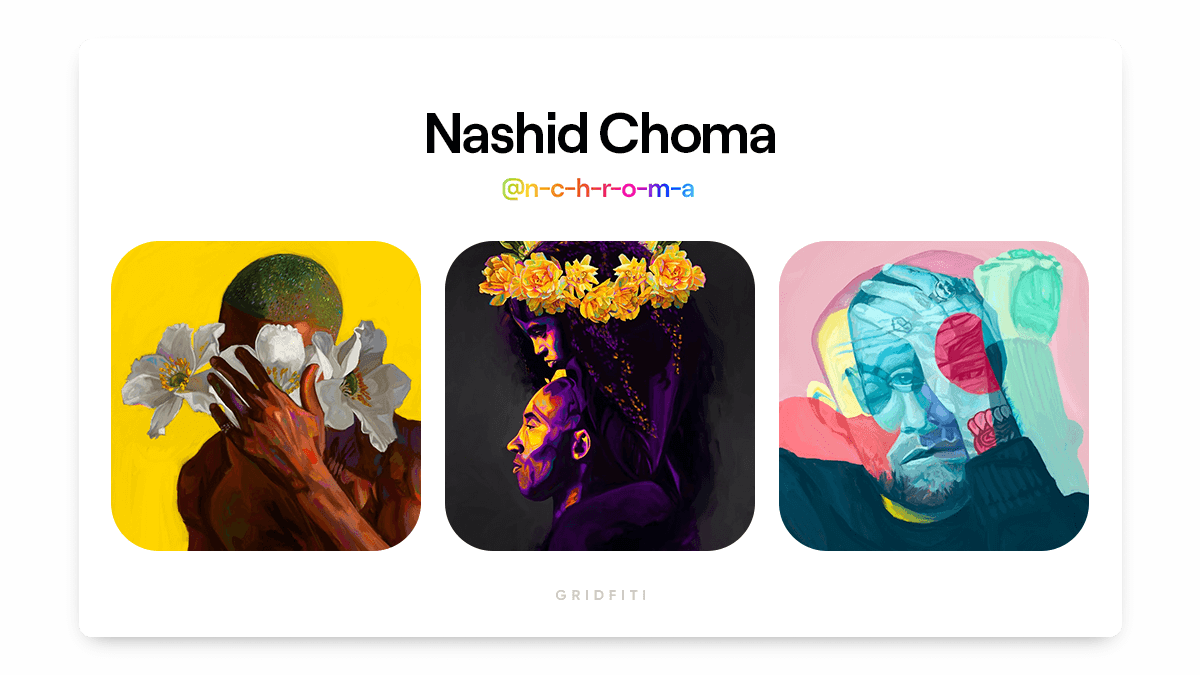 Brayden: Nostalgic Retro Futurism NFT Art
Brayden Turner has been designing for over two years and has worked with some of the biggest organizations and YouTube/Twitch influencers such as Team Liquid and Complexity Gaming. His art work brings together the best of gaming culture, cool digital renditions all displayed with vibrant contrasting colors. Check out Brayden's artwork on Foundation.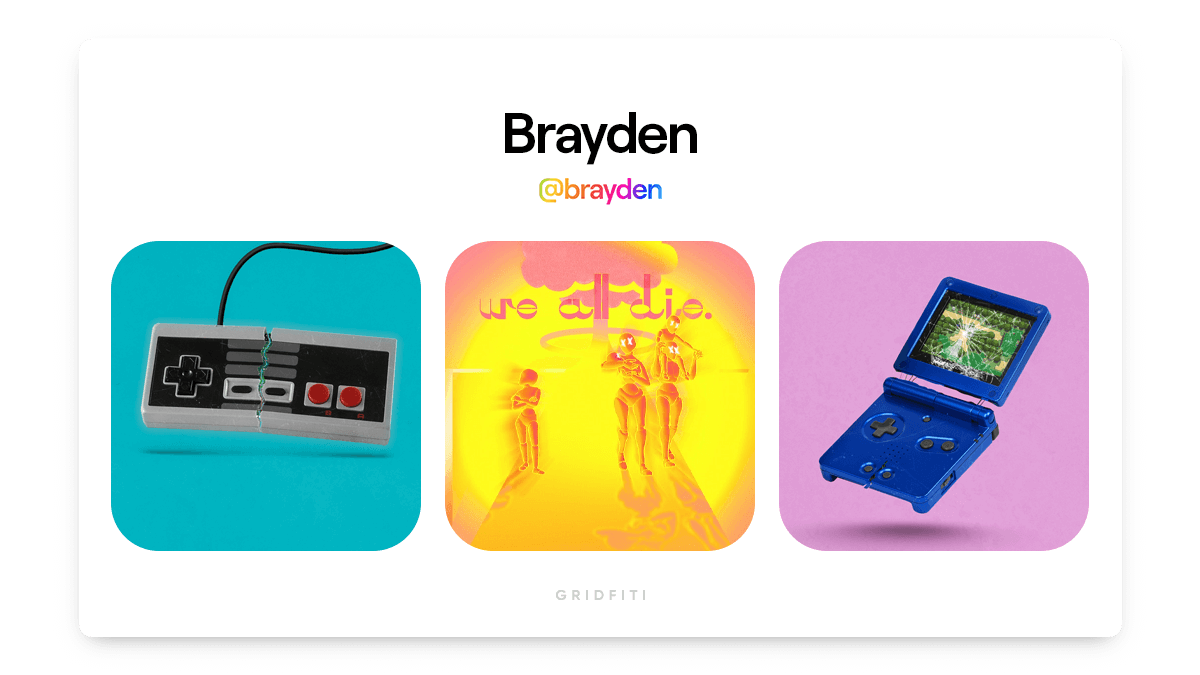 What style of NFT art is your favorite? Any up-and-coming artists that belong on the list? Let us know in the comments below! Don't forget to follow our NFT Art Pinterest board to keep up-to-date on all things crypto art.