iPads are only getting more and more robust to take on the tasks we'd otherwise throw at our computers. Supercharged by Apple's beloved M1 chip, the iPad Pros in particular are (dare we say) nearing laptop replacement territory on many fronts. Since we're getting more done on our iPads, it only makes sense to craft dedicated setups around these powerhouse tablets, doesn't it?
If you work on an iPad, chances are you value minimalism and like to keep it clutter-free. What's more minimalist than a device that's lightweight, needs little to no cables, and takes up less space on your desk or in your bag?
If you needed another reason to pick up an iPad, we've rounded up the best minimal iPad desk setup inspo and ideas to help get your new workspace started!
Want more desk inspo and ideas? Join our mailing list! 📮
Full iPad Desk Setup
Looking to build a complete workspace around your iPad? Make your iPad setup feel like a home base with a stand, desk mat, full peripheral set, and other desk mainstays. With a setup like this, you can still easily grab your iPad and take it anywhere with you, picking up right where you left off.
Where to start: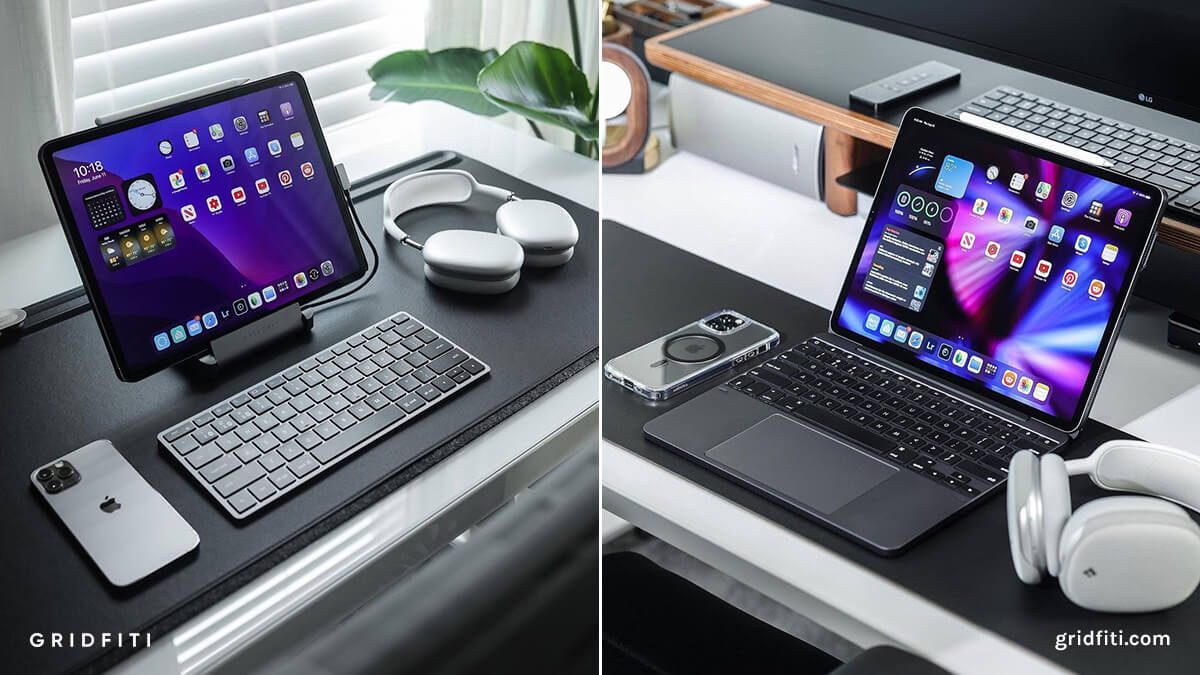 Images by @nvzion
Portable iPad Setup
Moving around from your desk, couch, coffee shop, and everywhere else? Take advantage of iPad's portability (without sacrificing productivity) with a fully capable trackpad / keyboard combo.
Where to start: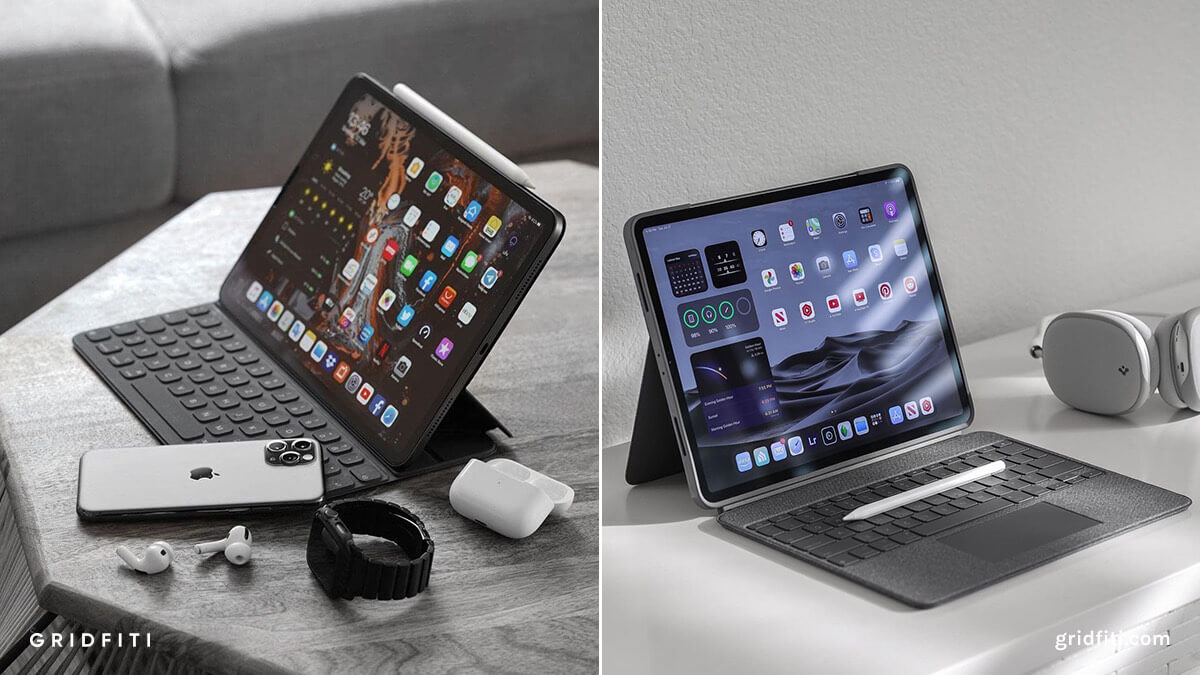 Images by @appletechgadgets and @nvzion
iPad Desk Clock Screensaver
Even when you're not using your iPad, it can still be useful. When idle, use your iPad's slick display as a timekeeper with a clock screensaver!
Looking to track the time on more than just your iPad? Don't miss our roundup on the best Mac clock screensavers.
Where to start: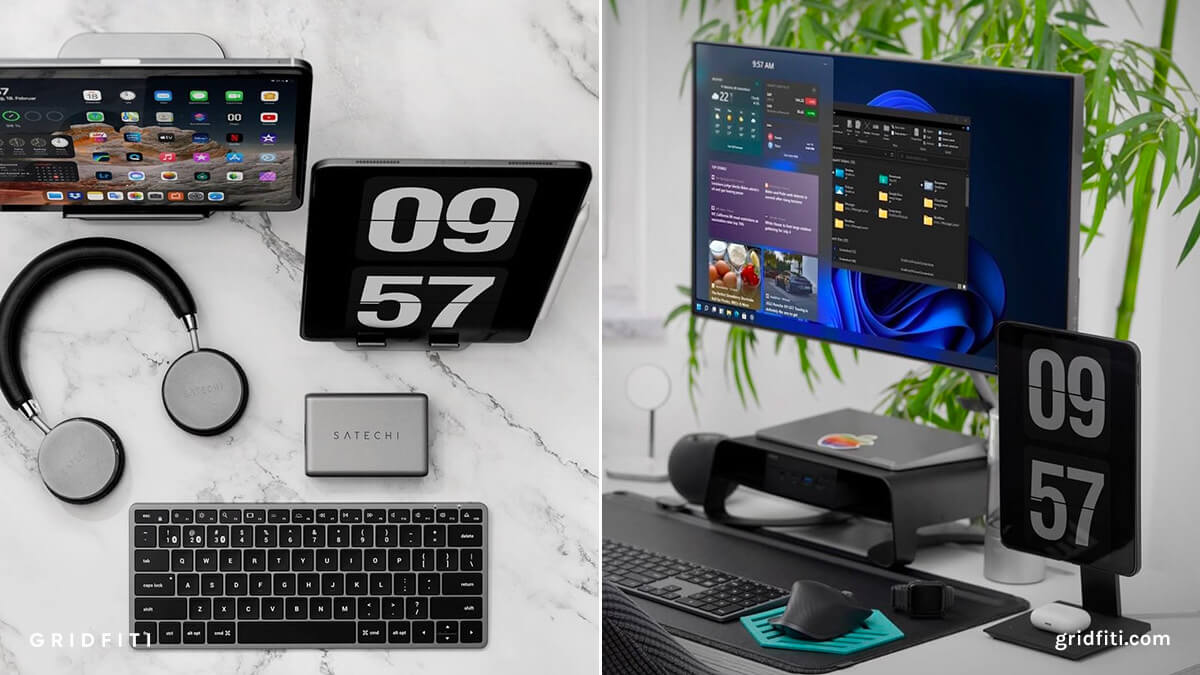 Images by @appletechgadgets
iPad Dock Desk Setup
The iPad's portability is great, but having a home base to lock in and get work done is essential for any home office iPad setup. Incorporate an iPad dock to do it all – charge it, mount it, and open up a whole new world of functionality with the additional ports, from HDMI, to USB-A & USB-C, SD, and more.
Where to start: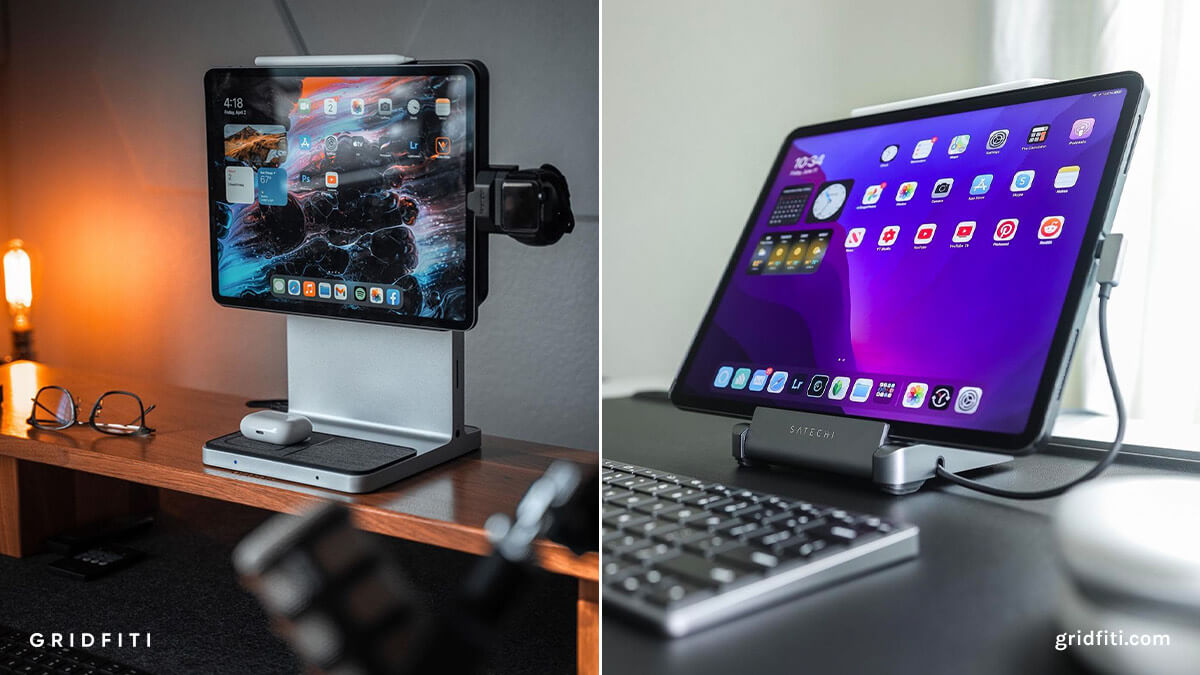 Images by @michsoledesign and @nvzion
iPad External Monitor Desk Setup
Need to see more at once? Thanks to Apple's Sidecar feature, you can use your iPad as a secondary display for your Mac with the click of a button! Learn more about the Sidecar feature here.
Where to start: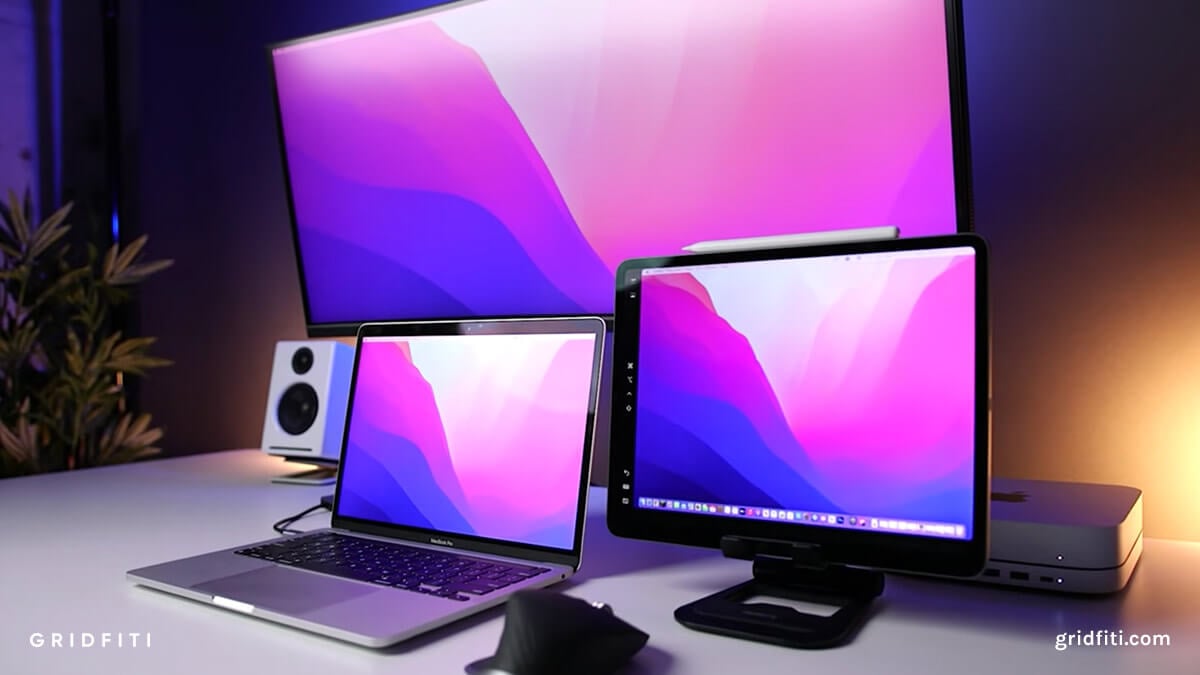 Image by Tech Gear Talk
Photographer's iPad Setup
Import, organize, edit, and share your photos all on your iPad! Whether you're at a desk or want to take your setup on the go, the iPad is a photographer's best friend for everything from time-sensitive edits on the road, to sitting back and collecting inspo for your next big shoot.
Don't miss our guide on tech bag essentials for more ideas for your photography EDC.
Where to start: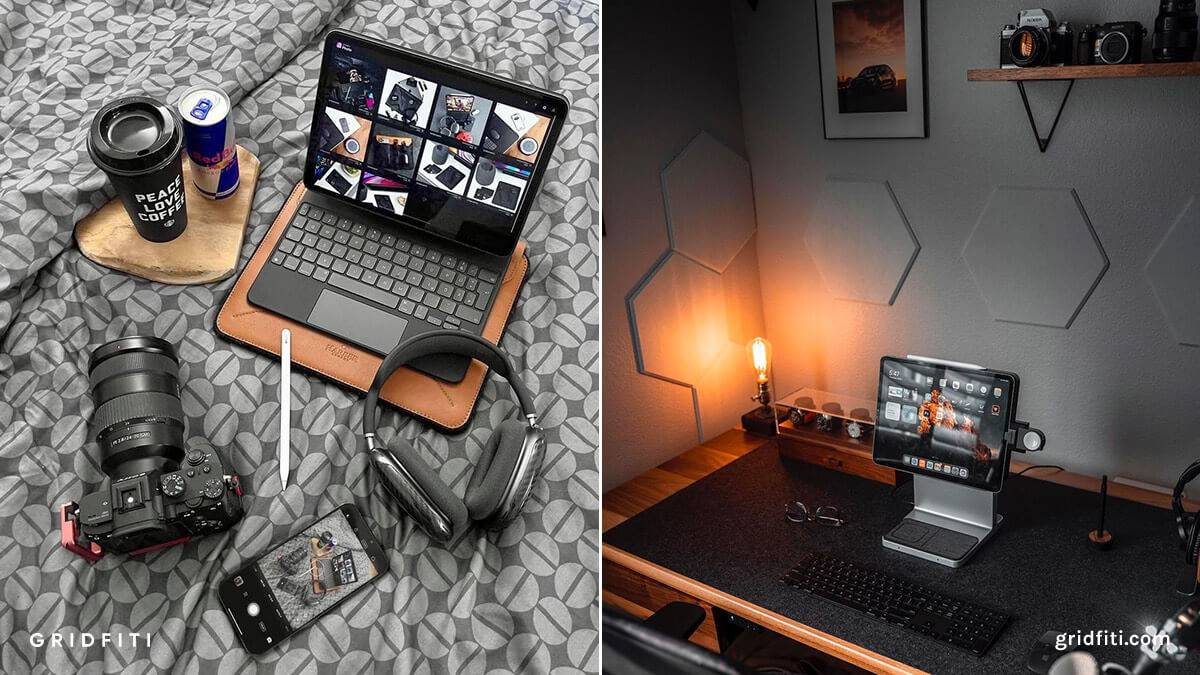 Image by @appletechgadgets and @michsoledesign
Have any other suggestions or recommendations for iPad desk setup ideas? Which tablet setup is your favorite? Let us know in the comments below!
Gridfiti is supported by its audience – when you buy something using the retail links in our posts, we may earn a small commission at no additional cost to you. We only recommend products we would use ourselves and recommend to our friends and family. Read more about our affiliate disclaimer.