StandBy is one of iOS 17's stand-out features, turning your phone into a smart display with an assortment of customizable, interactive widgets. StandBy can be used as a screen companion, an alarm clock, a photo gallery, and much more!
But how does StandBy mode on iOS 17 work? And what are some of the best uses for this exciting iPhone feature? Scroll down for the best aesthetic and functional uses for StandBy mode for iOS and ideas for using this handy feature!
Another addition to iOS 17 is the introduction of contact posters. Check out our round-up post of the most aesthetic iOS contact poster ideas!
Table of Contents
Want more iOS and Apple ideas? Join our newsletter below and check out our several other blog posts about iOS!
Where to Use StandBy Mode
You can use StandBy mode's range of interactive widgets for work, play, and productivity.
Before we jump into the ideas, here are the two key places you'll probably want to get your StandBy mode setup going:
StandBy Mode for Desk
StandBy mode offers a handful of helpful widgets at launch to make your phone the perfect desk companion! Add widgets for your calendar, reminders, contacts, and stocks. Bold full-screen push notifications also come through on StandBy so you don't miss anything important.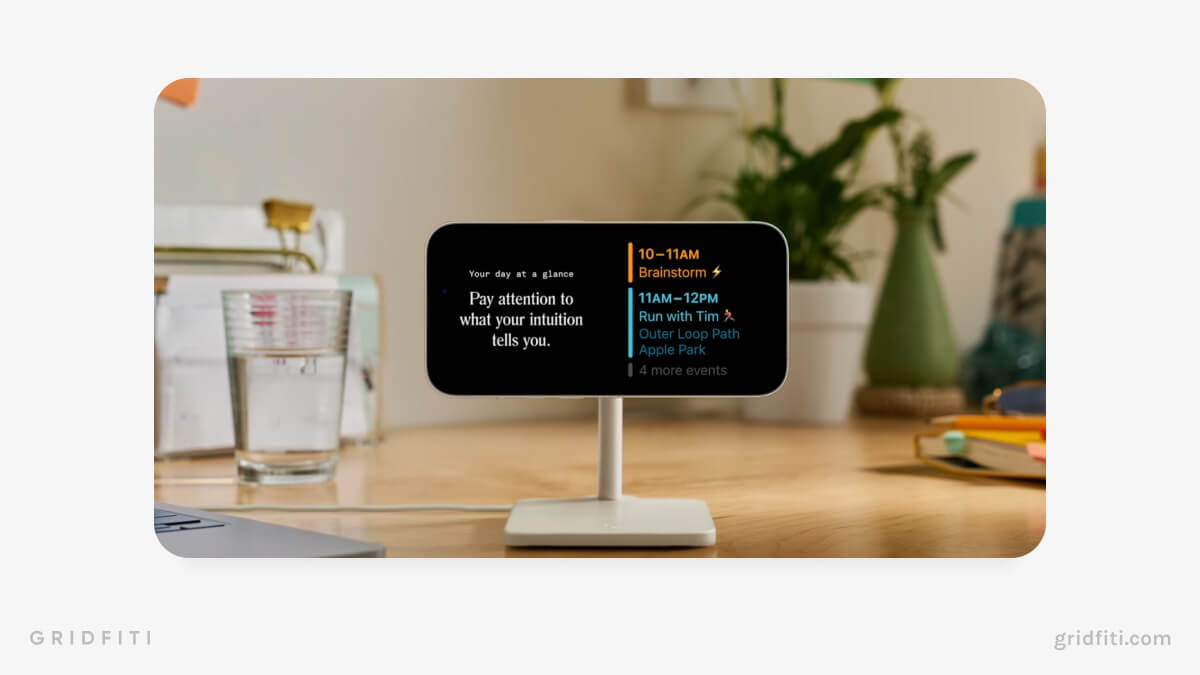 StandBy Mode for Night Stand
StandBy can change your iPhone into a smart alarm clock! Prop up your phone on your nightstand, choose a custom clock, and set an alarm. Enable dark mode so your phone screen doesn't disturb your slumber. Add widgets for inspirational quotes, your calendar, and top news headlines so you can start your day on the right foot.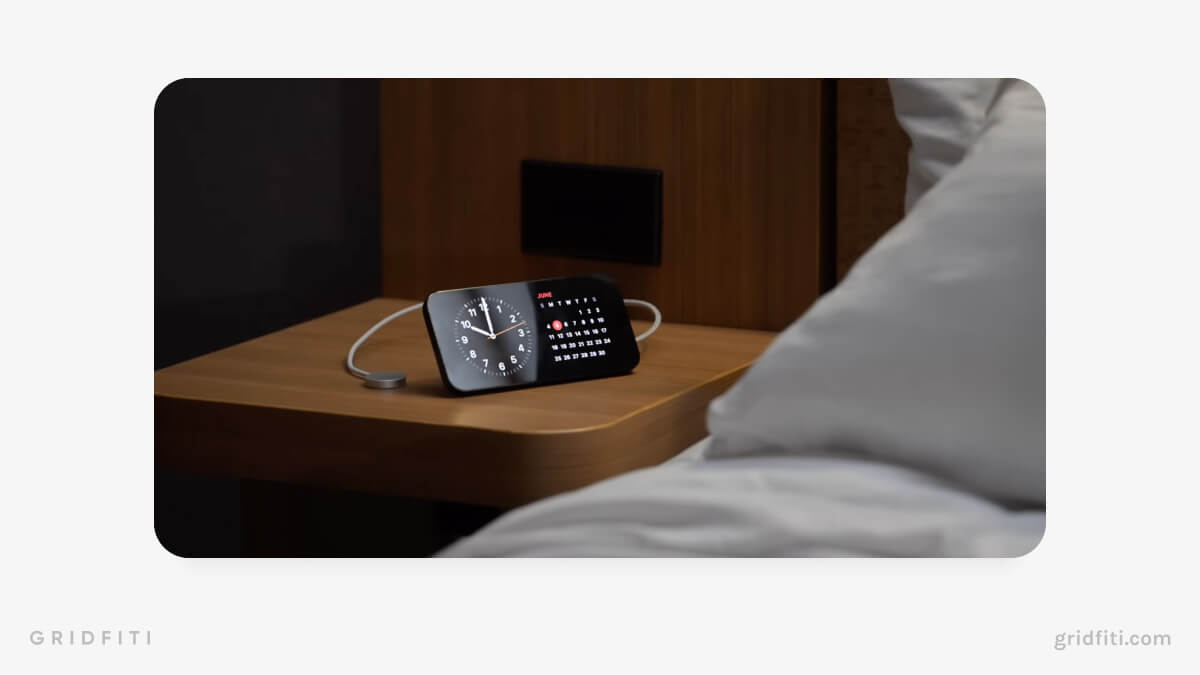 Image via AppleInsider on YouTube
StandBy Mode for Kitchen
StandBy widgets just gave your favorite digital sous chef a major upgrade. Siri's iOS 17 makeover includes rich results that are easy to read from far away — perfect if you're wrist-deep in dough and need to holler a question to Siri from across the kitchen!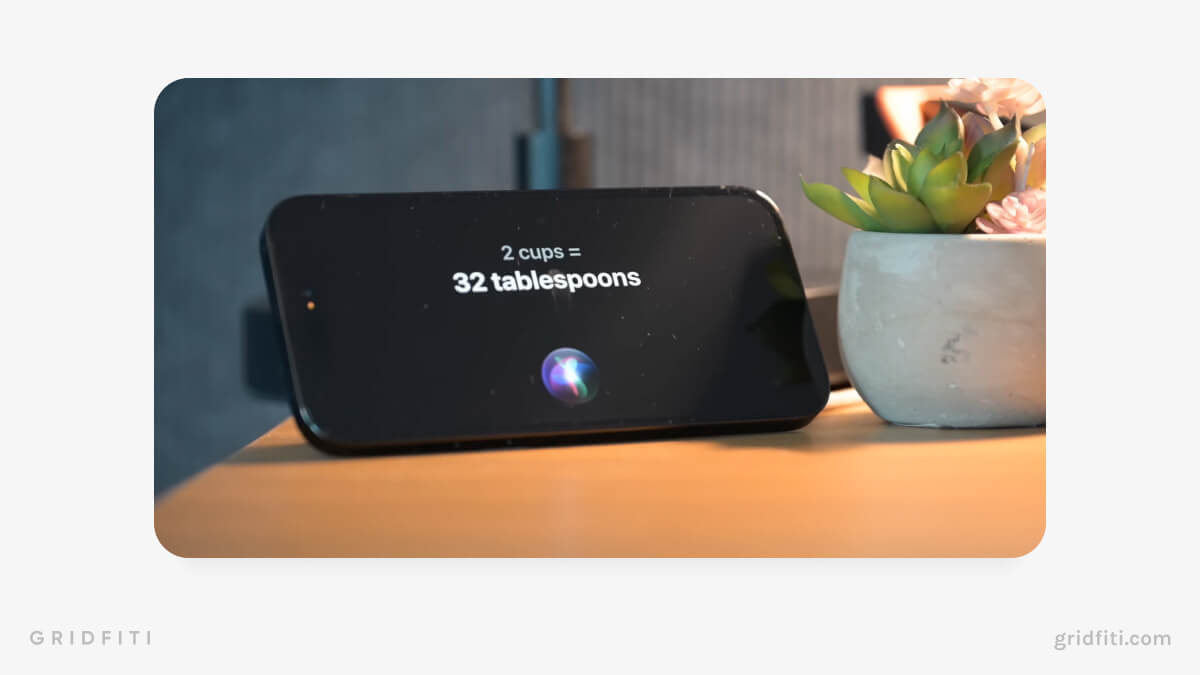 Image via AppleInsider on YouTube
StandBy Mode Ideas
Need some more ideas for how you might use StandBy in daily life? Here are a few of our favorites!
Planning Your Day & To-Dos
From to-dos to weather, calendars, maps, reminders, and notes, StandBy for iOS 17 offers a variety of interactive widgets to make planning your day a breeze. Create quick notes with one tap, set and view reminders, and view your to-dos and events all in the same place.
Many third-party productivity apps have also released a StandBy widget. Check out Structured or TickTick for a no-frills to-do list, event planner, and even Pomodoro timer. Accomplish all your daily chores and tasks directly from your smart display!
StandBy Apps:
Calendar (Apple default)
Weather (Apple default)
Maps (Apple default)
Notes (Apple default)
Reminders (Apple default)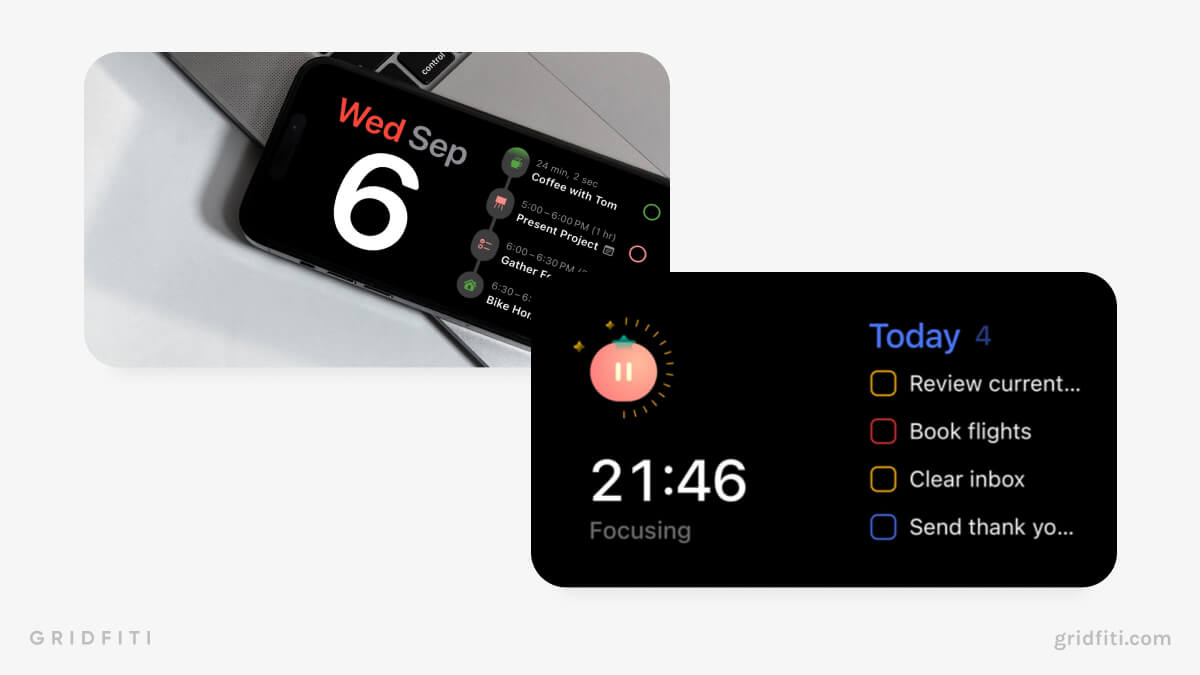 Images via @structured_app on Twitter and @ticktick on Twitter
Managing Your Time
Clocks, timers, calendars, time trackers — these are just a few functional StandBy widgets that can help you manage your time without even unlocking your phone. If you're a fan of time-blocking, you'll appreciate the "Up Next" option of Apple's native calendar widget, which lists your upcoming events by color.
StandBy Apps:
Clock (Apple default)
Calendar (Apple default)
Screen Time (Apple default)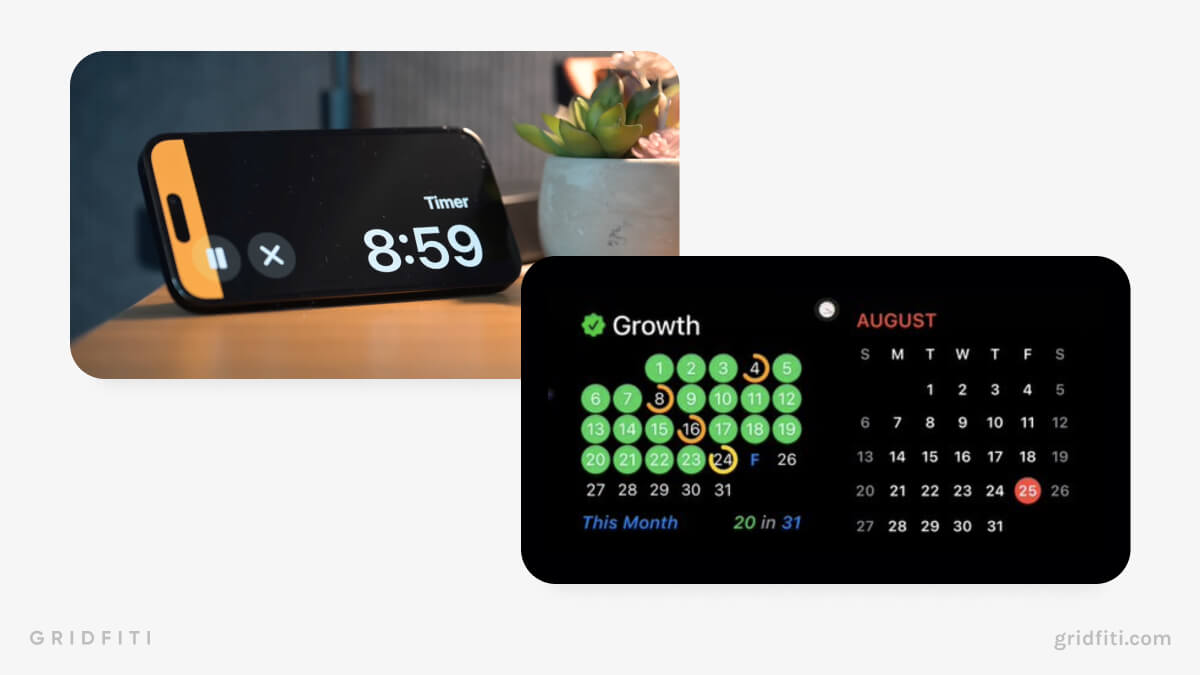 Images via AppleInsider on YouTube and Timelogger on Twitter
Finances
Whether you work in the finance industry or you just need a better way to visualize your spending, you'll find several finance apps with StandBy widgets. Apple's own Stocks, Wallet, and News are just a few examples!
StandBy Apps:
Stocks (Apple default)
Wallet (Apple default)
News (Apple default)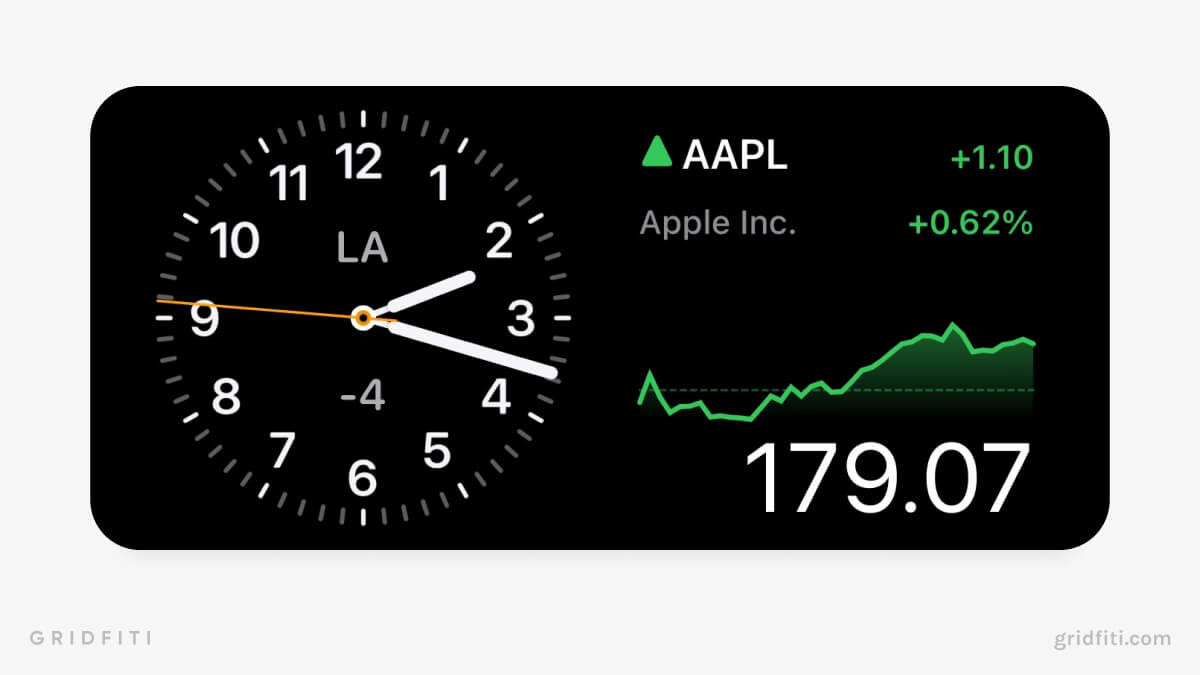 Travel & Trip Planning
StandBy travel widgets can help relieve some of the stress of planning and preparing for a big trip. See real-time info about flights, delays, cancellations, and more with StandBy widgets from third-party apps like Flighty.
StandBy Apps: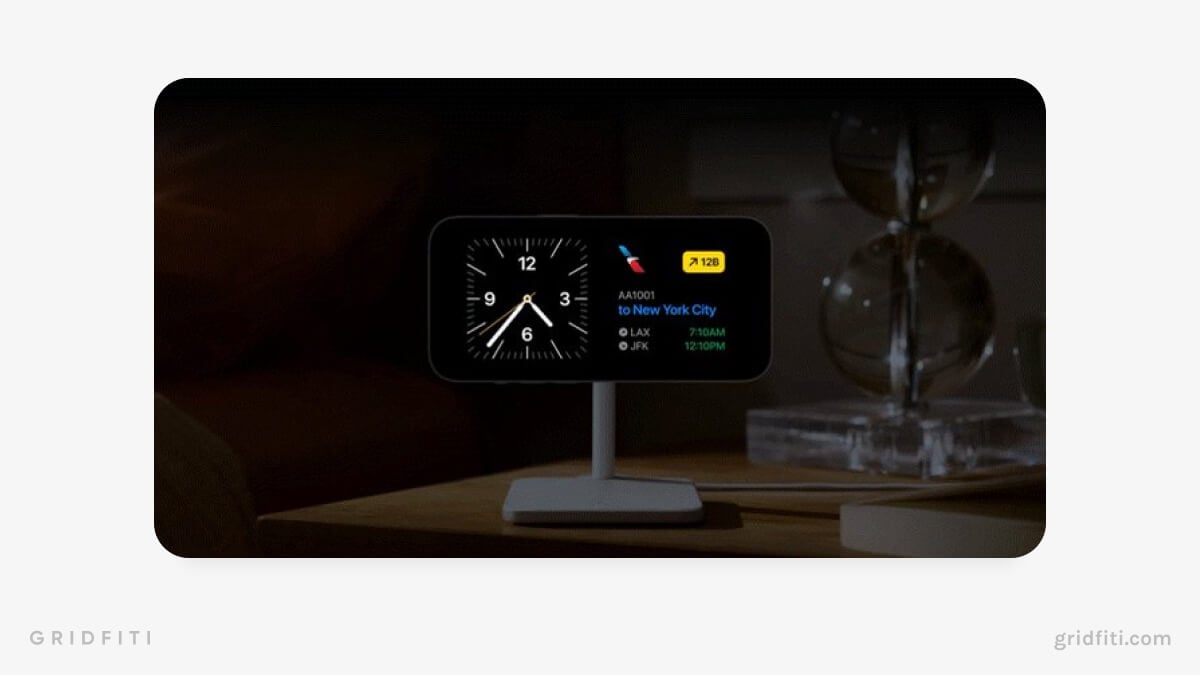 Image via Flighty on Twitter
Health & Wellness
Health StandBy widgets make it super easy to track your workouts hands-free and keep tabs on your health at a glance, whether you're tracking your steps, water intake, medication, or even your real-time posture!
StandBy Apps:
Sleep (Apple default)
Fitness (Apple default)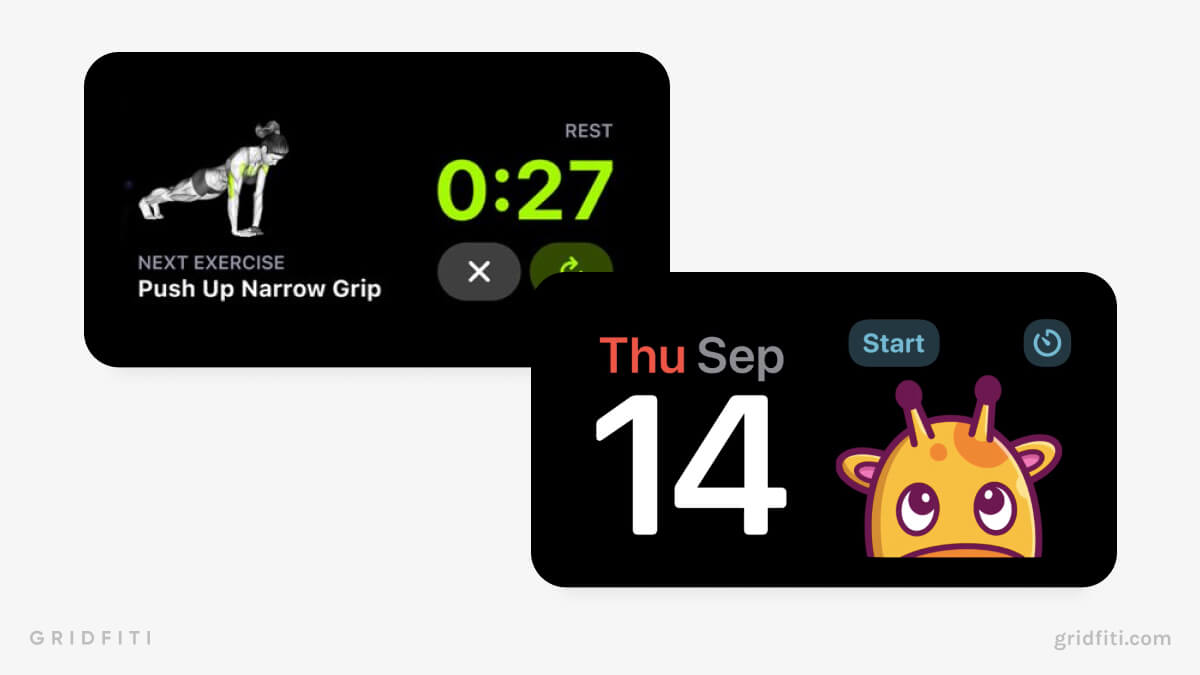 Image via @abrasmateus on Twitter and @jordibruin on Twitter
Utilities & System Info
Functional widgets like Batteries and Screen Time made it easier than ever to keep tabs on our digital lives. But these widgets also take up precious screen space, which is why we're so excited about the StandBy versions. Now, you can keep all your utilities at hand but conveniently out of sight until you need them.
StandBy Apps:
Batteries (Apple default)
Screen Time (Apple default)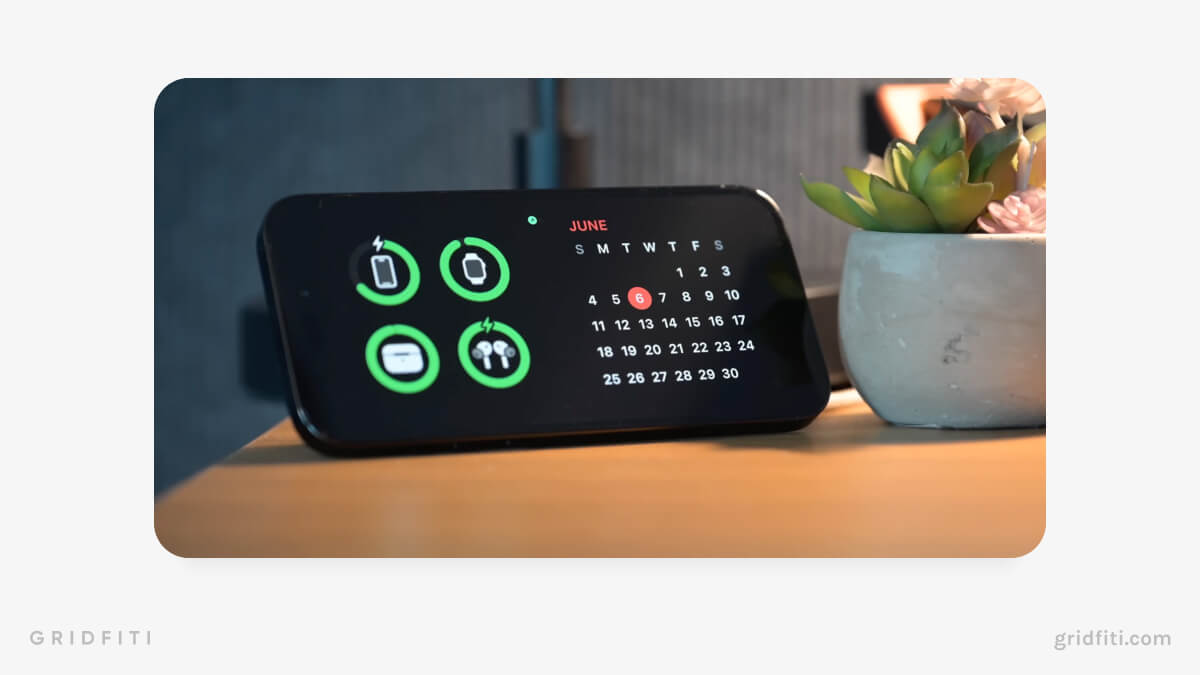 Using Siri As Your Virtual Assistant
While there isn't an official Siri widget for StandBy, you can ask Siri anything in StandBy and get rich visual results for sports scores, measurement conversions, and everything in between.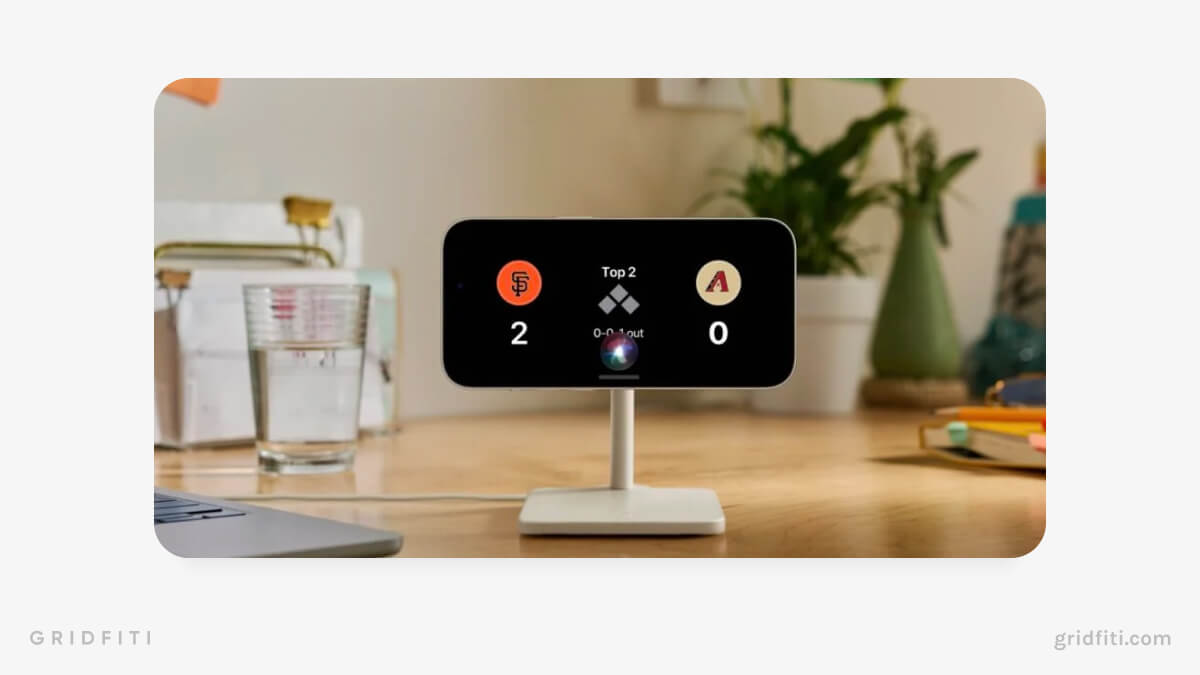 Image via AppleInsider on YouTube
For Fun
Who says all your StandBy widgets need to be functional? If you're looking to add some whimsy to your day, try one of these quirky StandBy widgets! From App Store highlights to your very own sound mixer right on your lock screen, you'll find a handful of StandBy widgets that are designed just for fun.
StandBy Apps: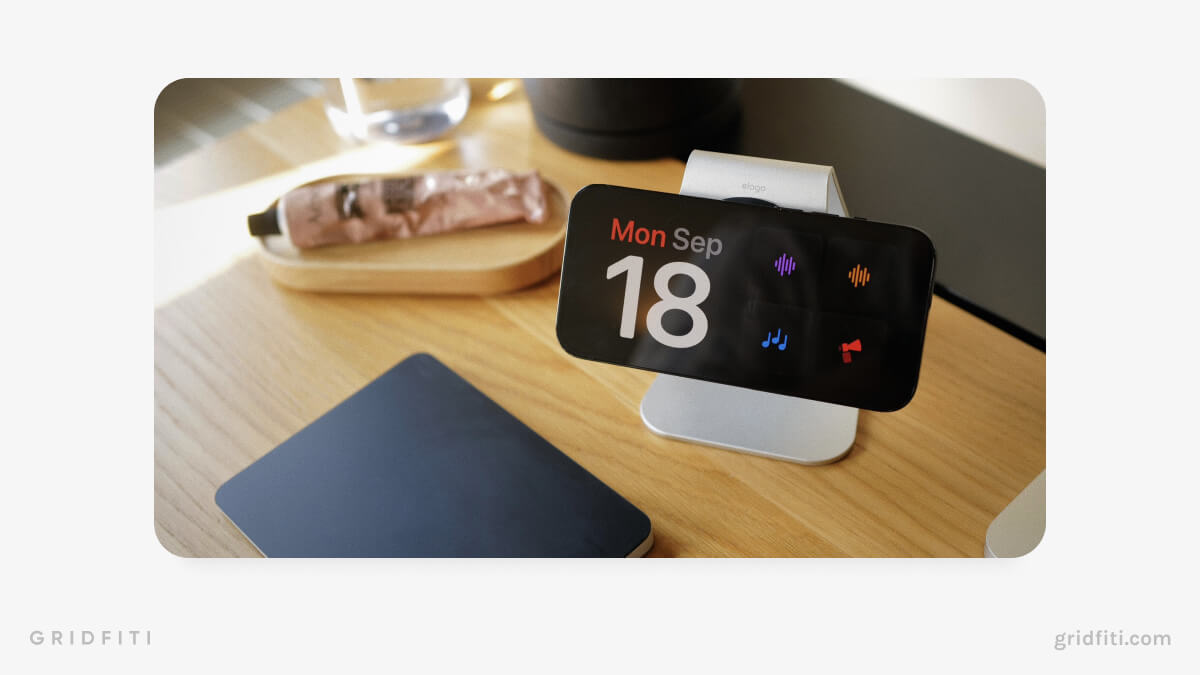 Image via @rafahari on Twitter
Entertainment
StandBy mode isn't just for work and planning — you can use it to manage your iPhone entertainment. Get a full-screen view of your now playing in Spotify or Apple Music, check out what your friends are playing with Game Center, view your reading backlog, and catch up on podcasts, all from iOS 17's new StandBy mode.
StandBy Apps:
Music (Apple default)
TV (Apple default)
Podcasts (Apple default)
Game Center (Apple default)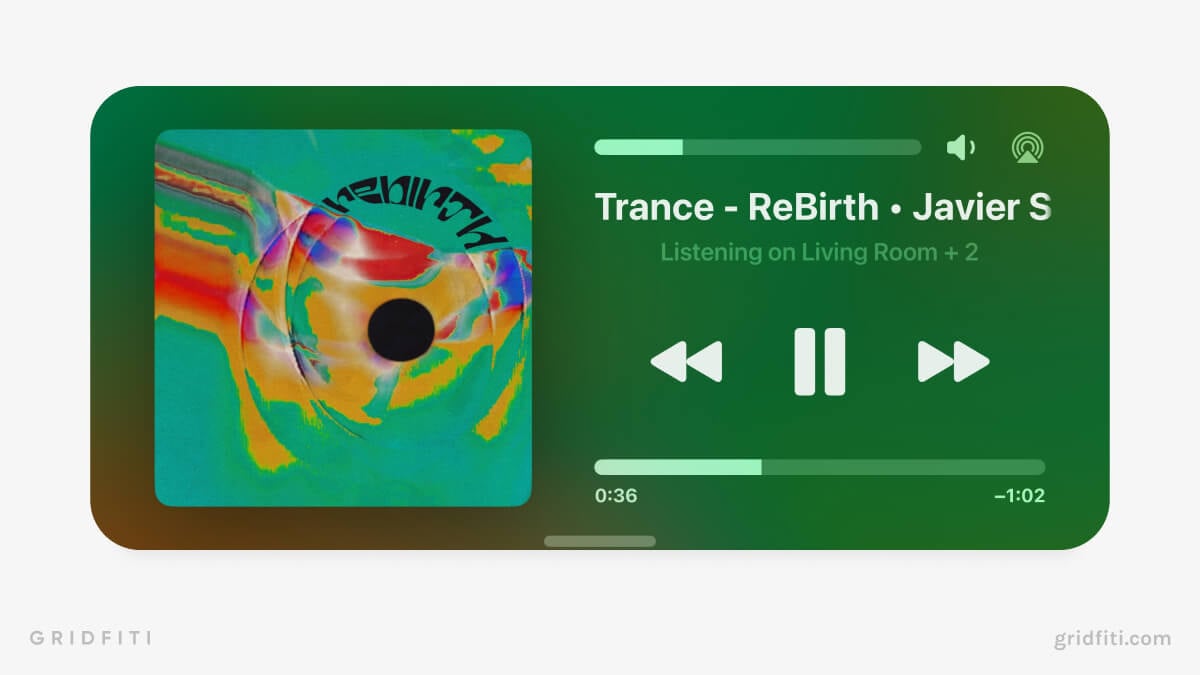 Digital Photo Frame
Swipe right from your widgets to turn StandBy mode into a photo frame! Tap and hold the photo displayed to customize the images shown, or create a separate album of all your favorite pics just for your StandBy display. Your screen will show the picture, the current time, and when/where you took each photo.
StandBy Apps: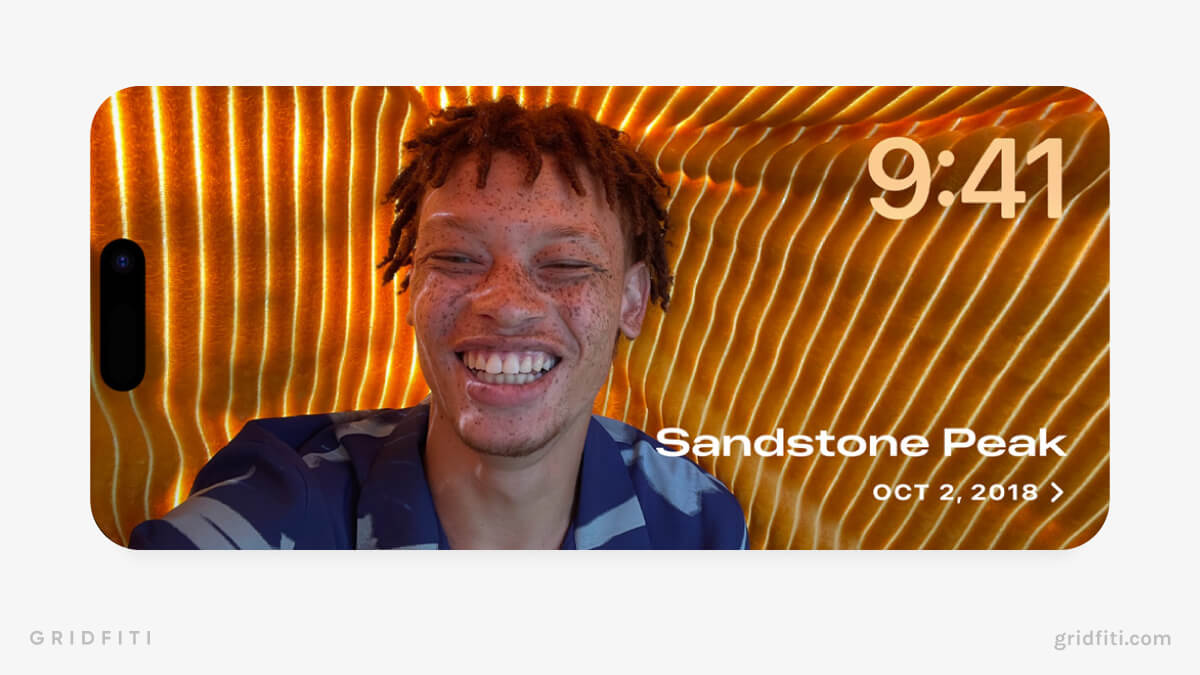 Image via Apple
iOS StandBy Mode Aesthetic Clocks & Visuals
Swipe right twice on StandBy, and you'll access a full-screen clock available in 5 styles. Tap and hold each clock and press the white circle in the bottom right corner to change up the color combo. Let's take a quick peek at each aesthetic clock for StandBy on iOS 17!
StandBy Countdowns
Counting down the days to an important event? Keep your most important engagements top of mind with an aesthetic countdown StandBy widget. Third-party apps like Countduck let you customize the look and feel of your countdown to ensure a seamless aesthetic across your devices!
StandBy Apps: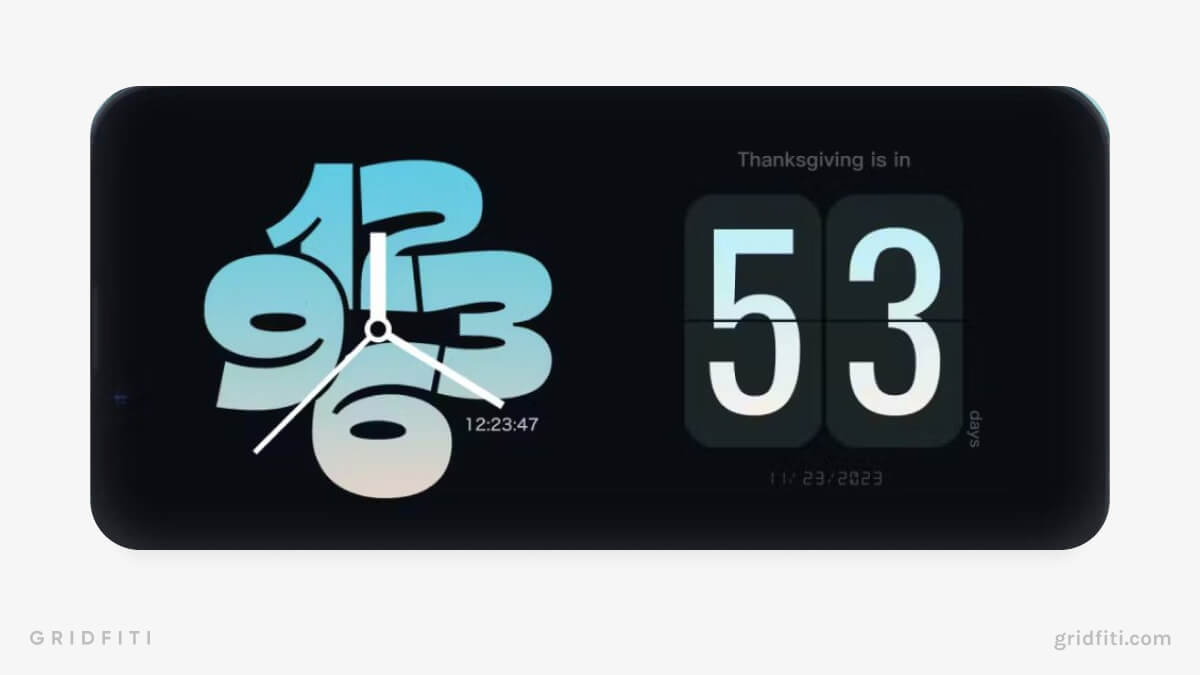 Image via @ProductHunt on Twitter
Custom StandBy Clock Displays
Not a fan of Apple's native clock StandBy widgets? We don't blame you! If you're looking for a StandBy clock widget that suits your style, try a third-party app like MD Clock. Aside from customizing the look and feel of your clock widget, you can also add animations and sound effects!
StandBy Apps: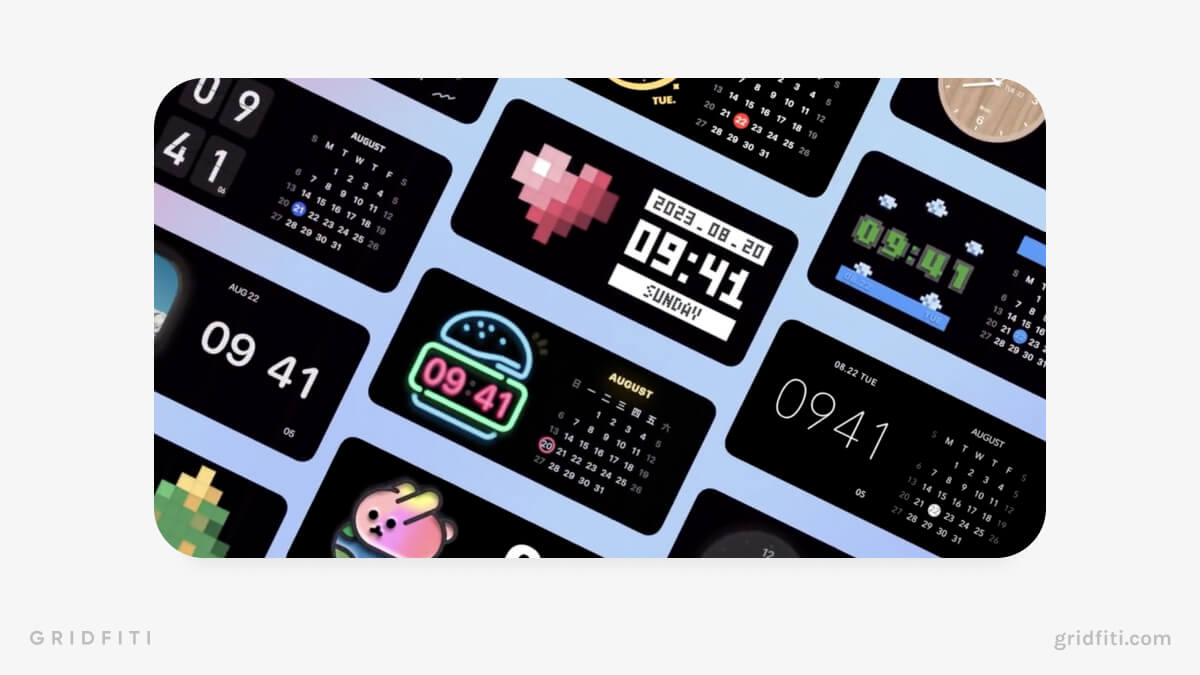 Apple Default StandBy Clock Displays
Digital Clock & Date
This bold digital clock has over two dozen color combos and displays the current date and the temperature.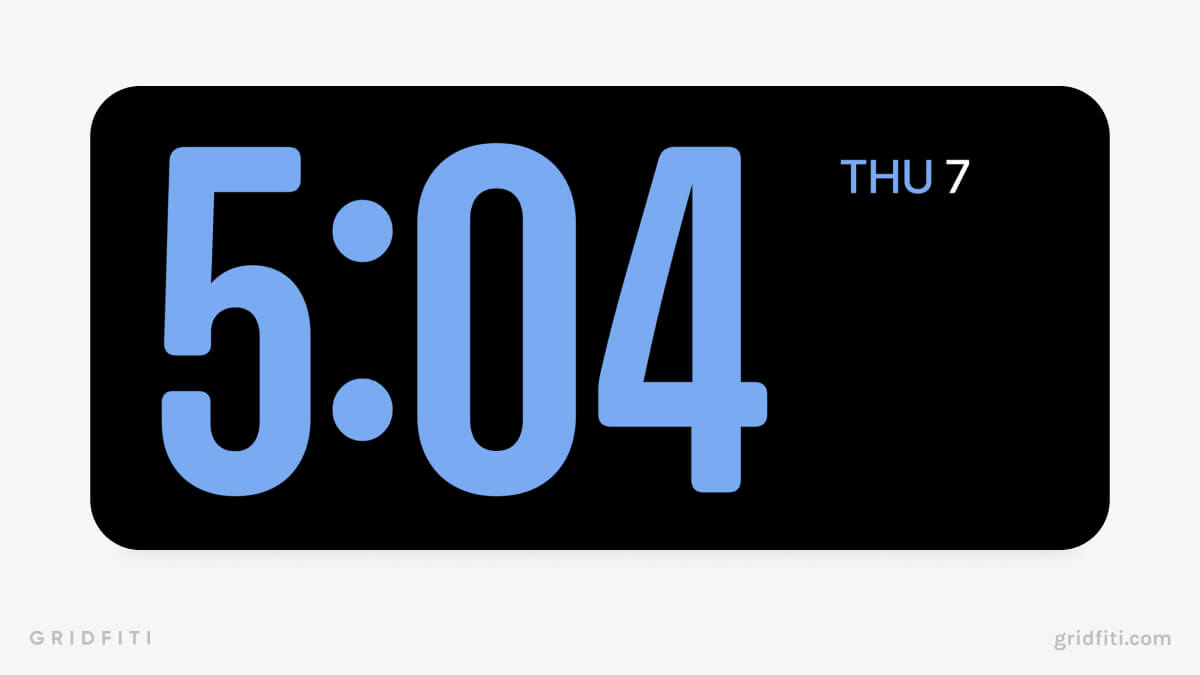 Analog Clock
The Analog Clock is a stylish traditional clock face with a date display and moving second hand. You can change the color combo of the second hand and the day of the week.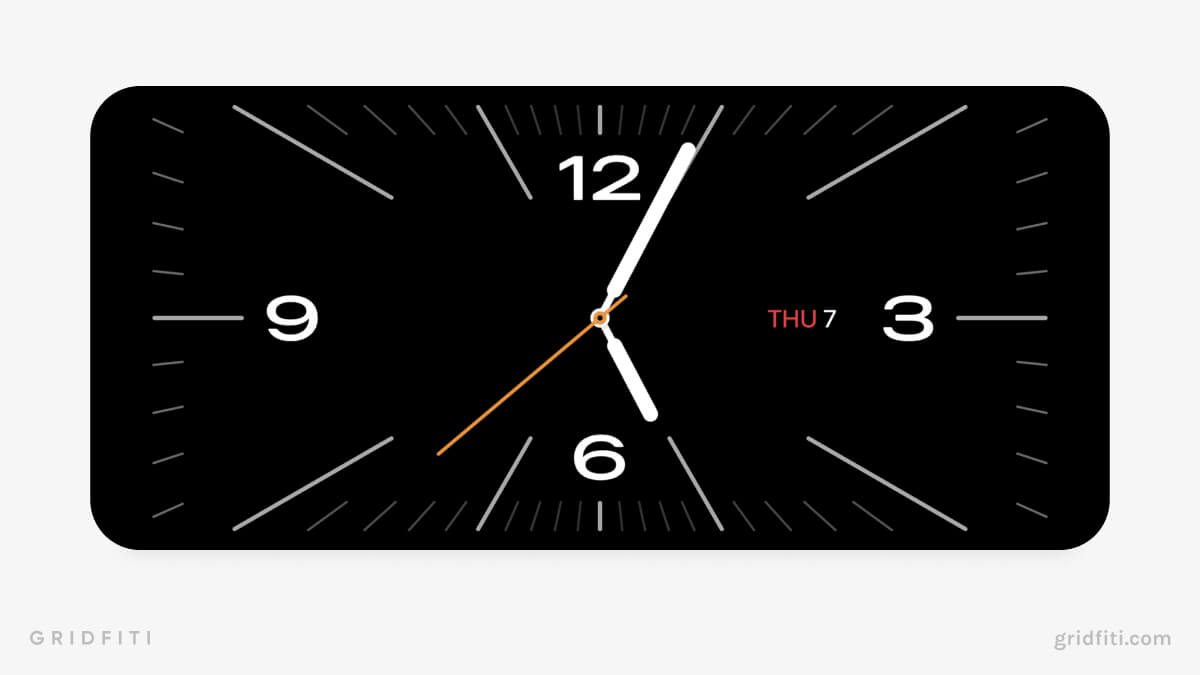 Float Digital Clock
A bubbly digital clock features a quirky animation for when the time changes — ideal if you're looking for a fun and unusual digital clock for StandBy.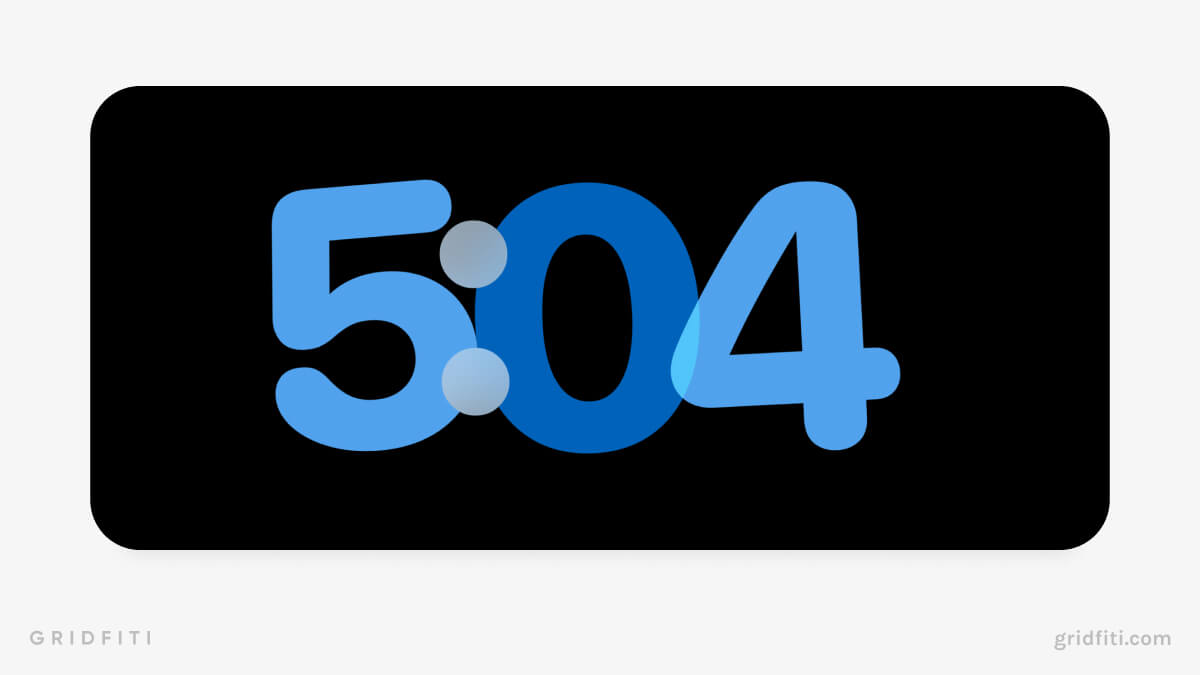 Solar Digital Clock
The solar digital clock is a minimalist clock design with a gradient aesthetic available in over half a dozen color schemes.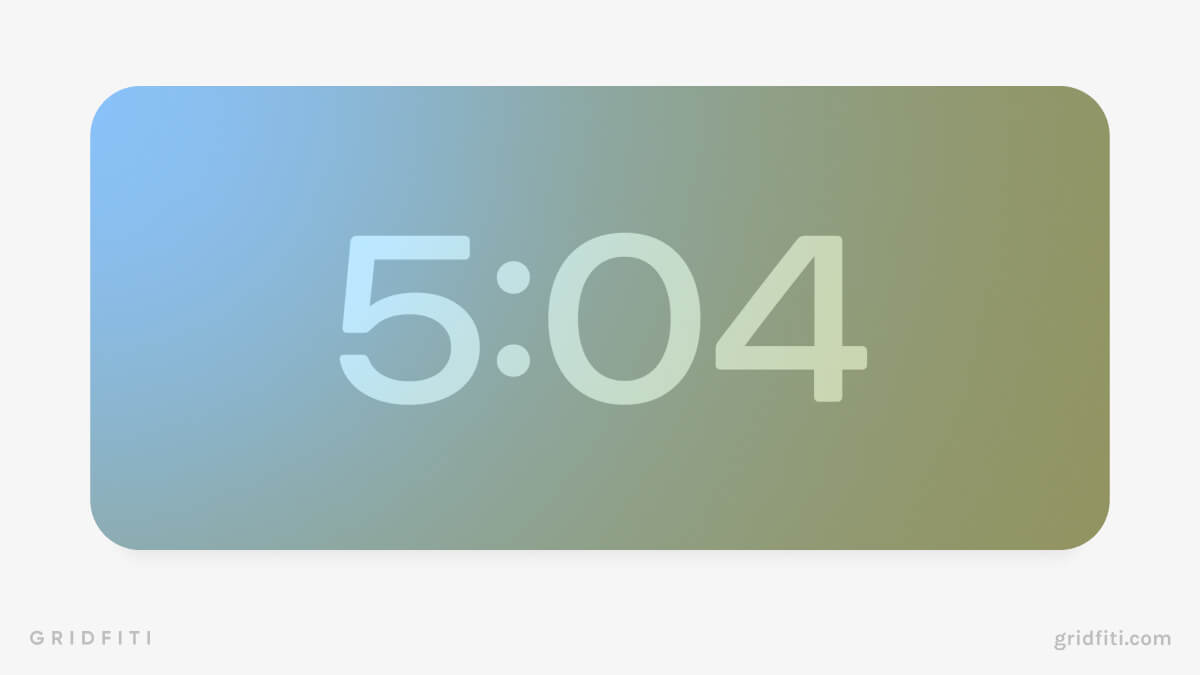 Split View with Analog Clock
Swipe left to exit the clock view and get back to your widgets. Set up your analog clock in one panel, and swipe between widgets like calendars, photos, weather, and maps (see below for a complete list!).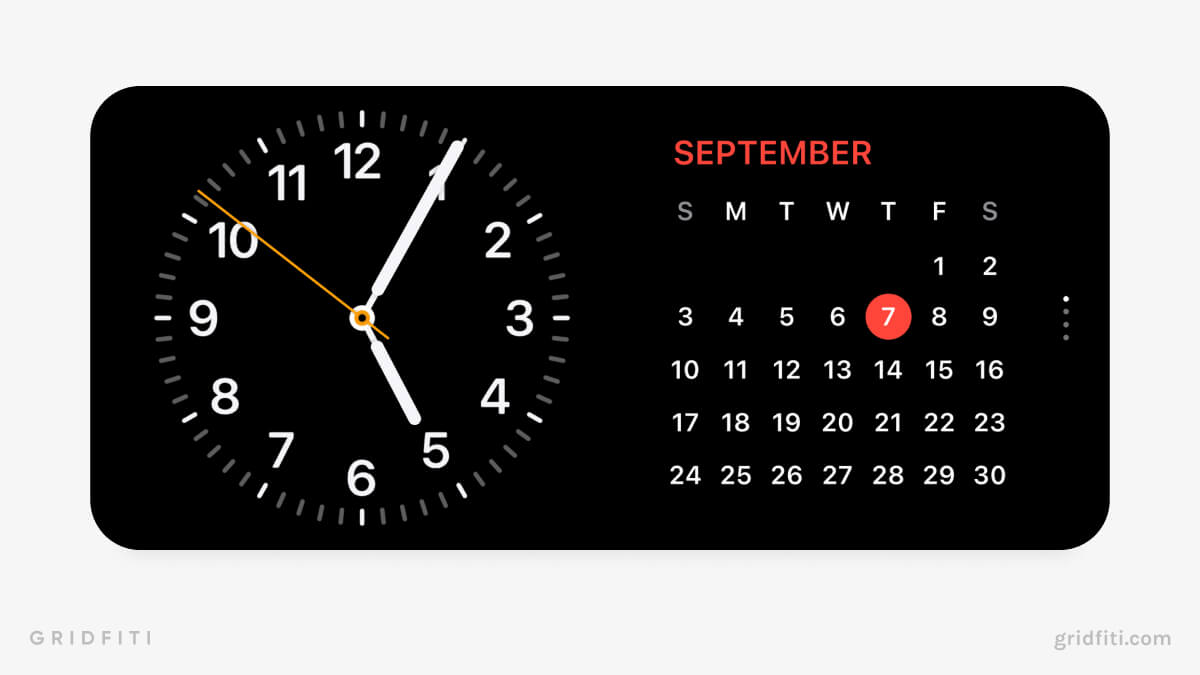 World Clock
If you're an avid traveler, you'll love the World Clock. All locations from your clock app are displayed on a world map — tap to see a location's current time and time difference!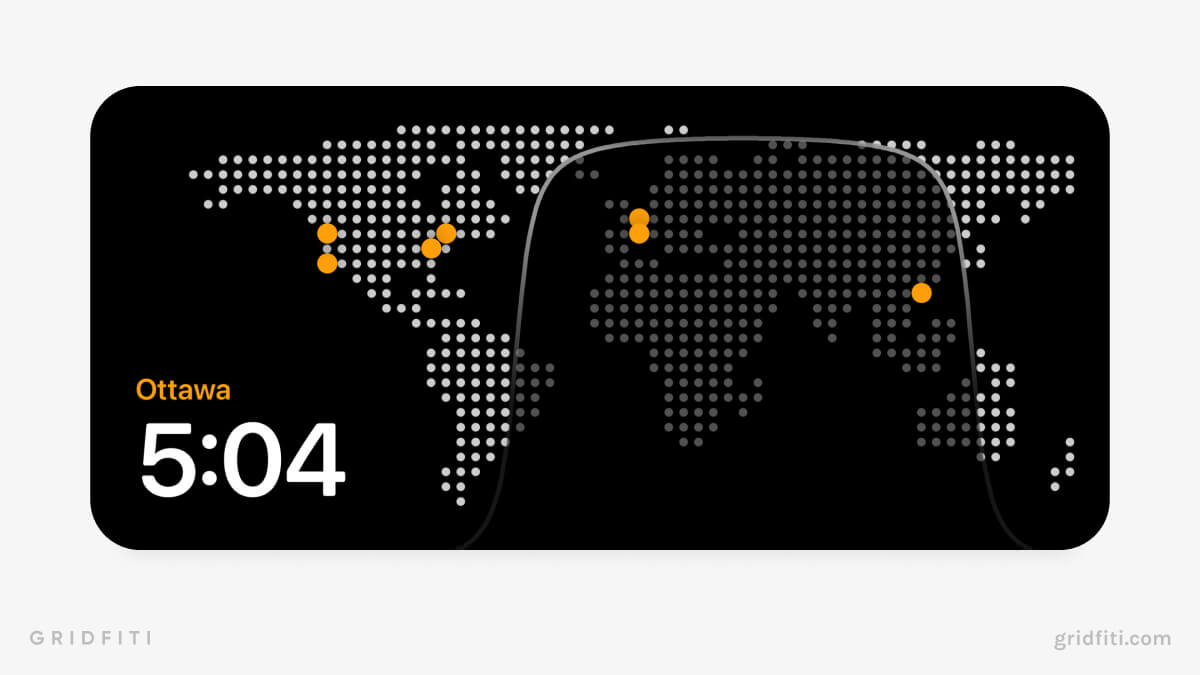 How to Set up StandBy Mode
During our tests, StandBy was ready to go right after installing iOS 17. We simply flipped our iPhone on its side, made sure it was charging, and started customizing widgets without any additional setup.
Ensure your phone is charging, laid on its side, and on hold to activate StandBy. If your phone doesn't automatically switch to StandBy mode, you may need to check your settings. Follow these instructions on how to set up StandBy for your iPhone!
Open the Settings app.
Scroll down to StandBy.
Toggle on StandBy.
From here, you can customize a few additional settings:
Night Mode: Gives StandBy a red tint to reduce brightness in low light.
Show Notifications: Toggle on or off to show notifications in StandBy.
Show Preview on Tap Only:
Automatically hide previews of notifications until you tap them.
Best Stands for StandBy Mode
Whether it's for your desk or nightstand, you want your iPhone charging and on its side to enable StandBy — that's where a sturdy and stylish charging or MagSafe stand comes in handy.
Here are some highly rated stands to start taking advantage of StandBy mode: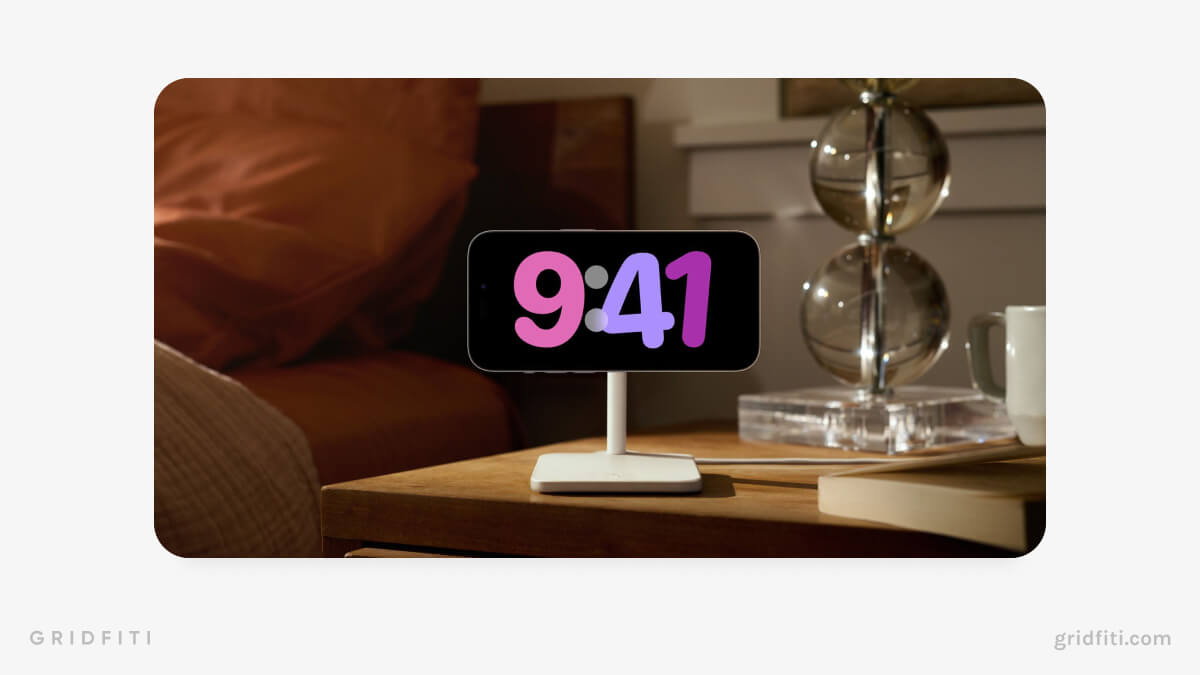 What's your favorite use for StandBy on iOS 17? Sound out in the comments below!
Gridfiti is supported by its audience – when you buy something using the retail links in our posts, we may earn a small commission at no additional cost to you. Read more about our affiliate disclaimer.