Thanks to iOS opening up app icon customization options in the last couple of years, it's never been easier to make your iPhone or iPad look aesthetically pleasing.
To help transform your home screen into a beautiful blue hue, we've curated the best blue app icon packs for you to pick from! Check them out and start decking out your device.
Want more icon packs and iOS ideas? Join our mailing list, and check out our several other blog posts about iOS – including lock screen ideas, as well as iPad & iPhone home screen ideas!
Sierra Blue iPhone-Themed Icons Pack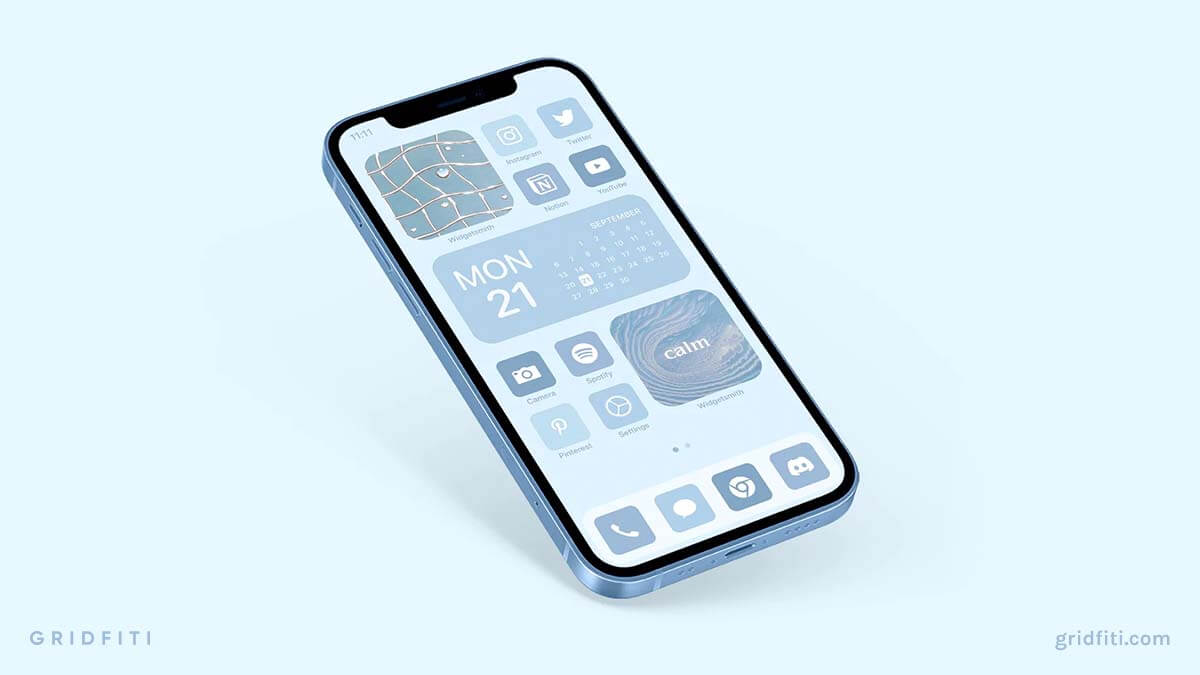 Dark Blue iPhone-Themed Icons Pack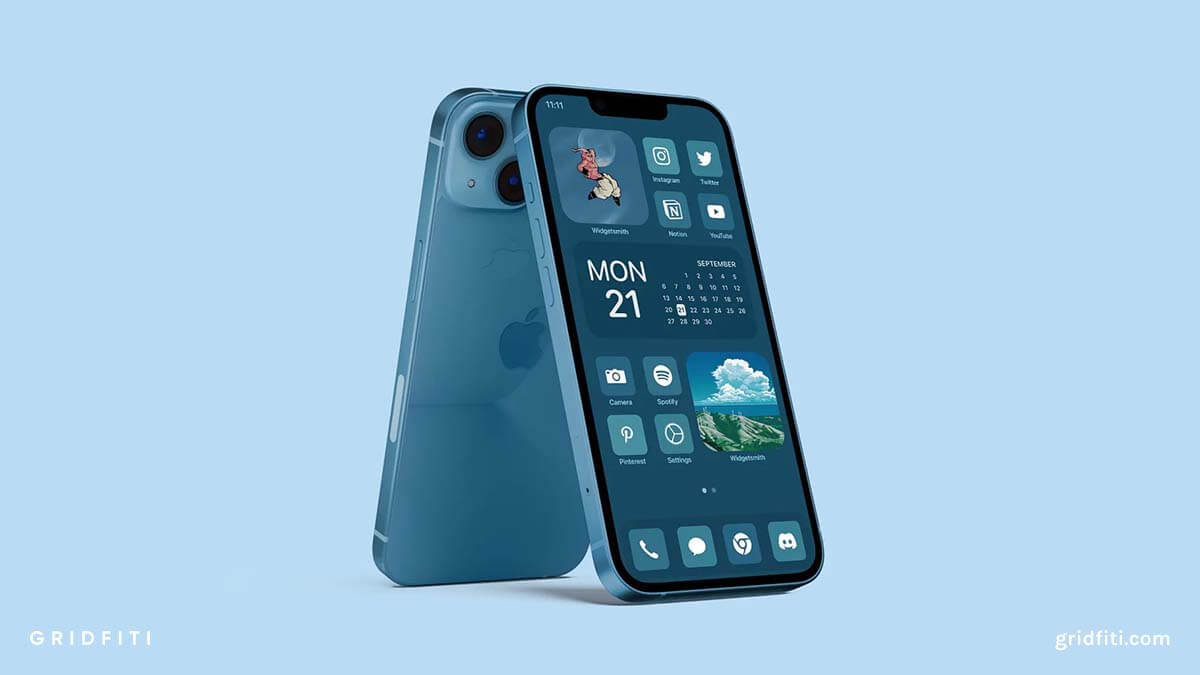 Monos Blue App Icons Pack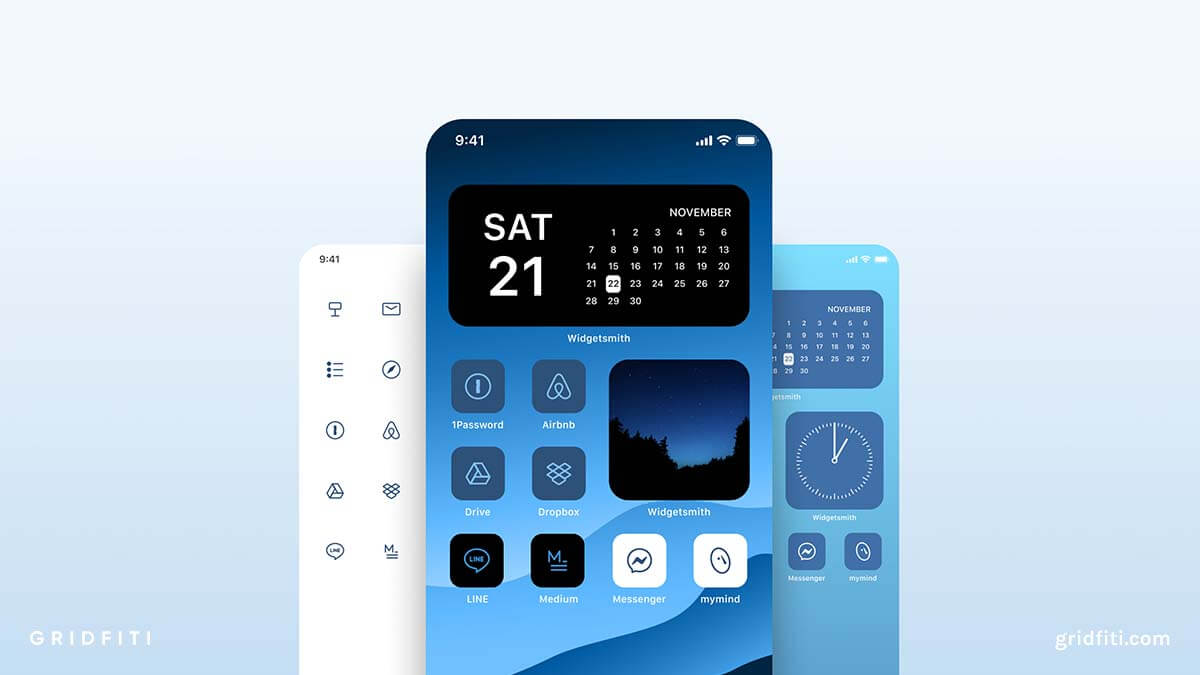 Subtle Gradient Blue App Icons Pack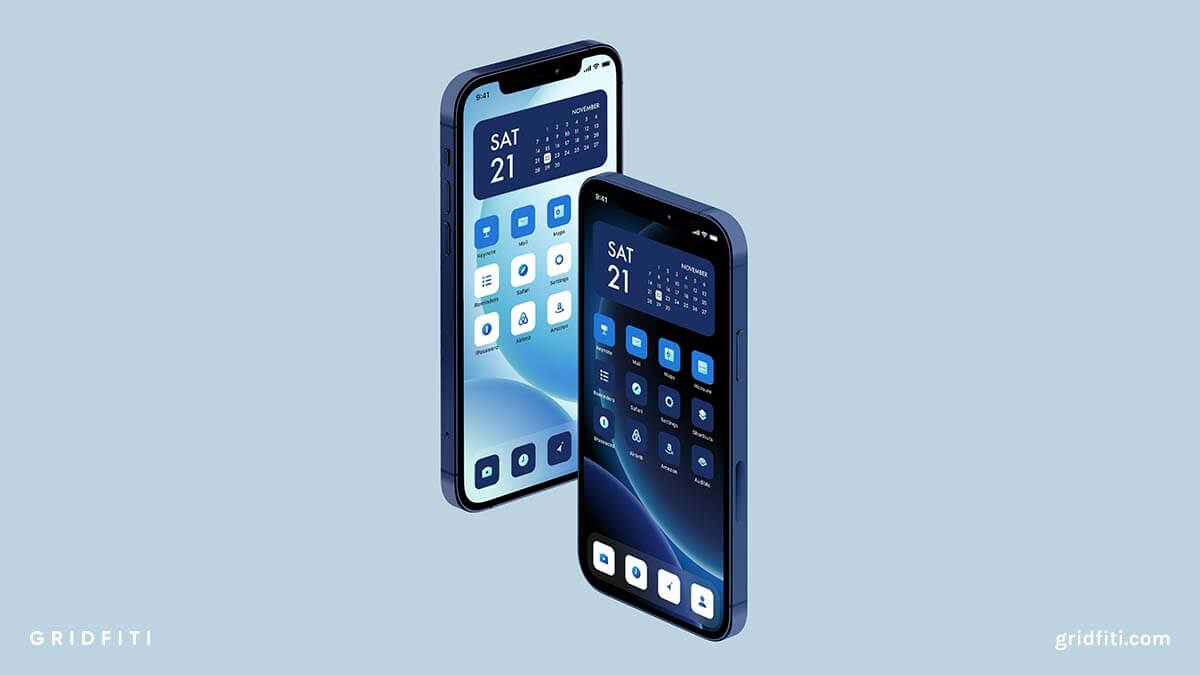 Cyan Blue iOS Icon Set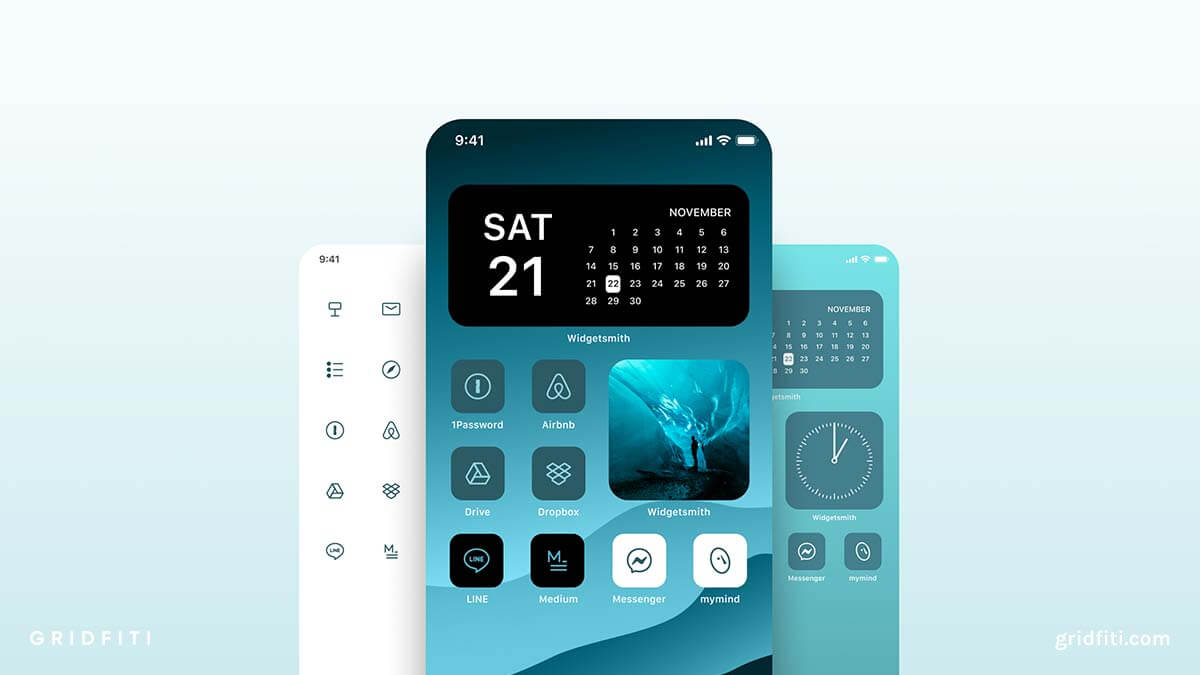 Aesthetic Blue Illustrated App Icon Set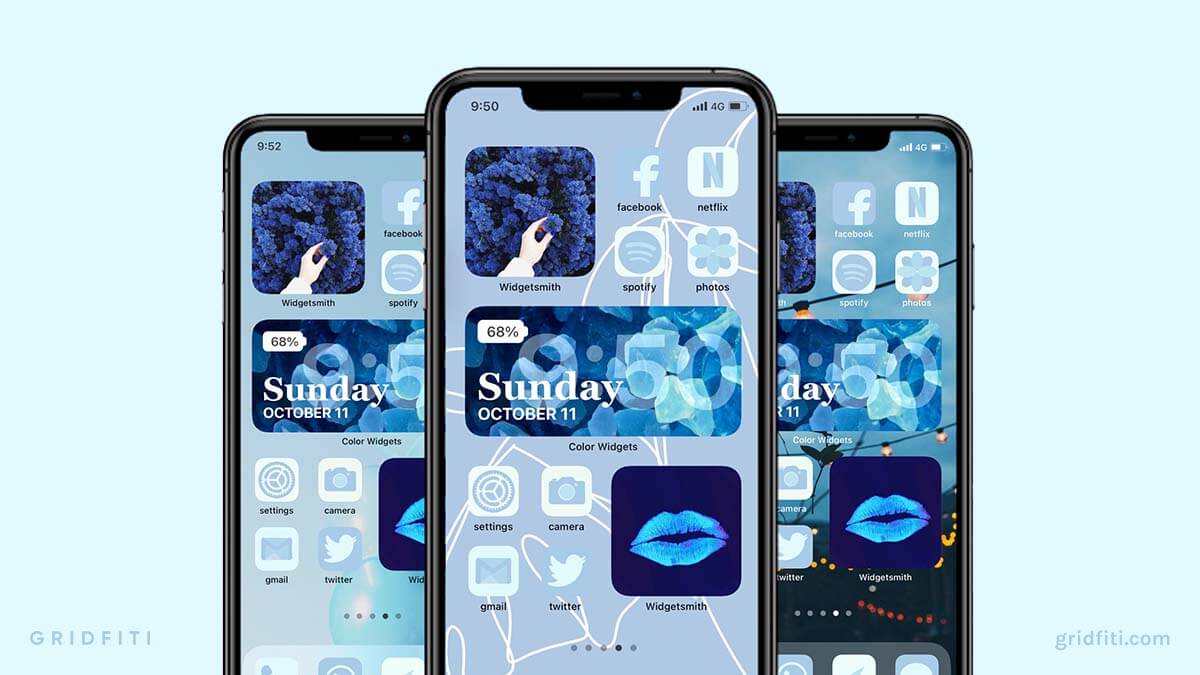 Dusty Blue App Icon Set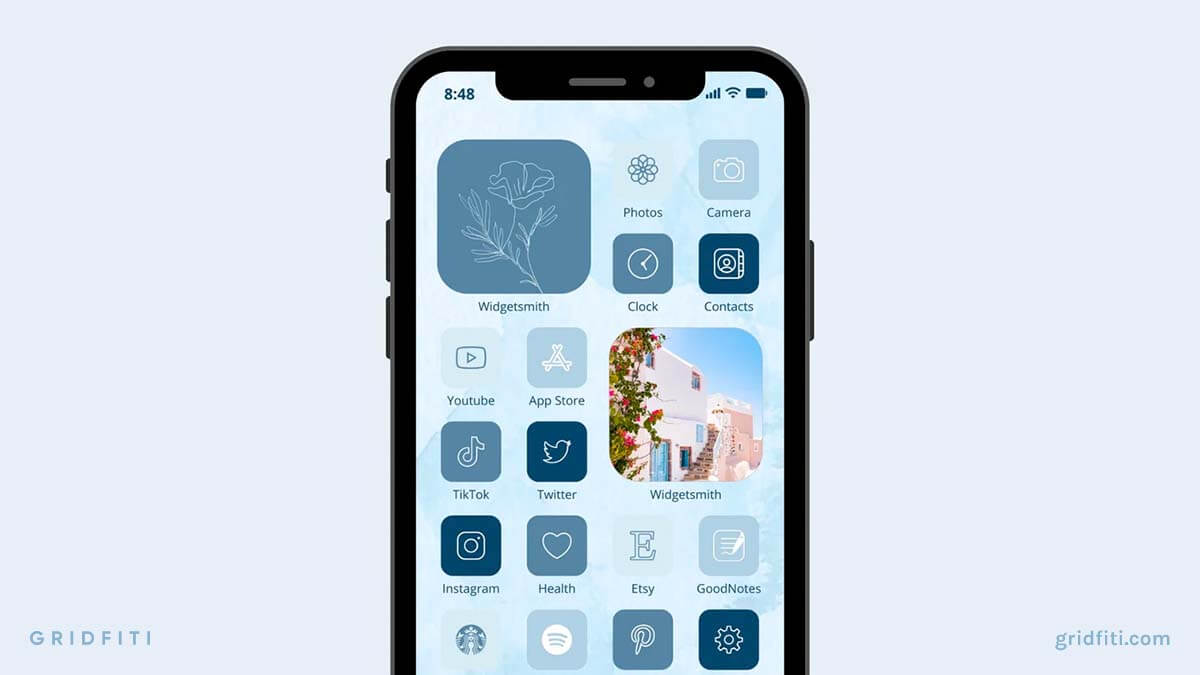 Blue Kitty Café iOS Hand Drawn App Icons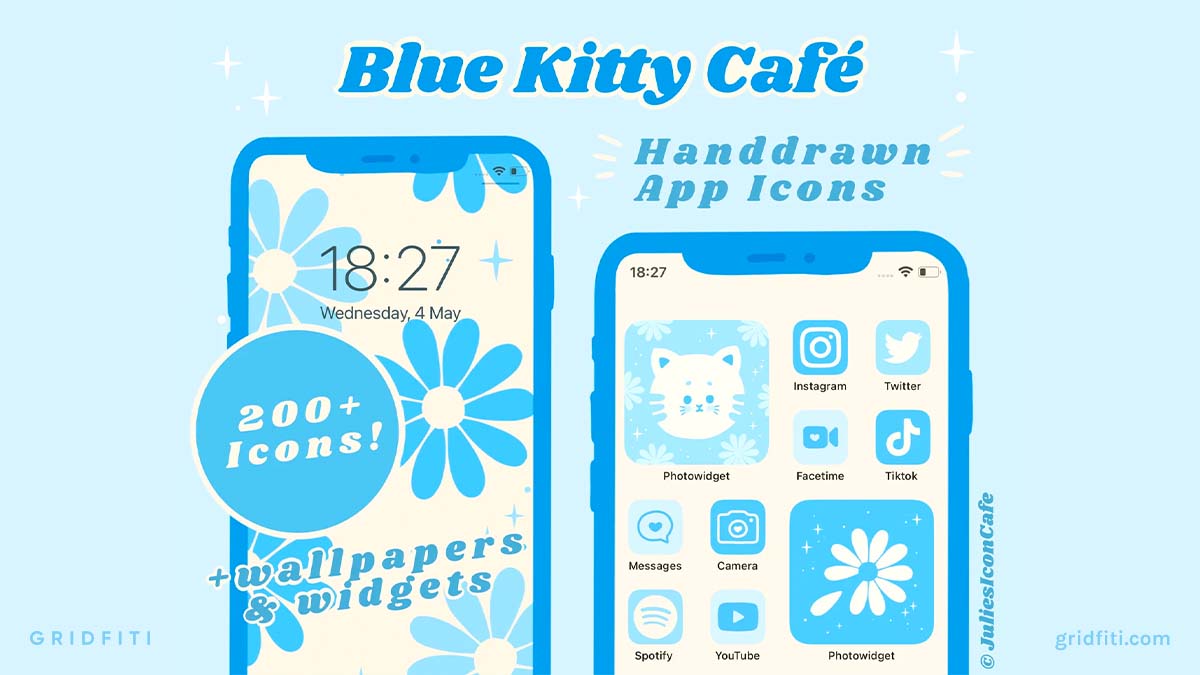 Baby Blue App Icons with Widgets & Wallpaper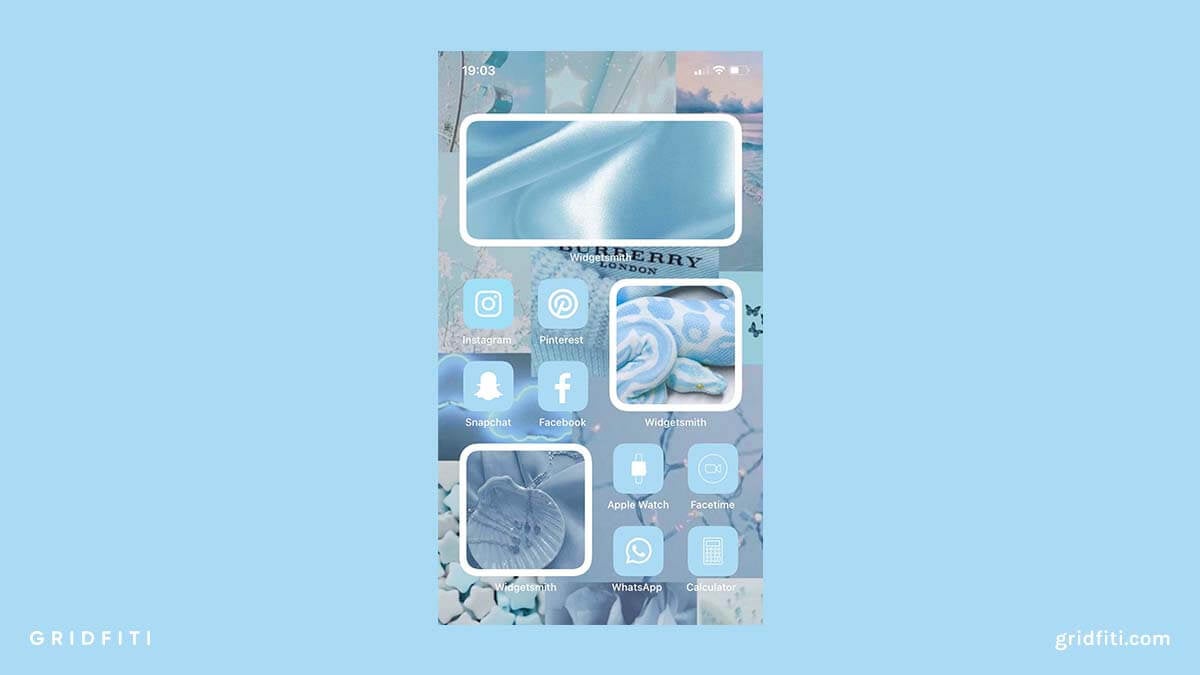 Pastel Blue & White iOS App Icons Pack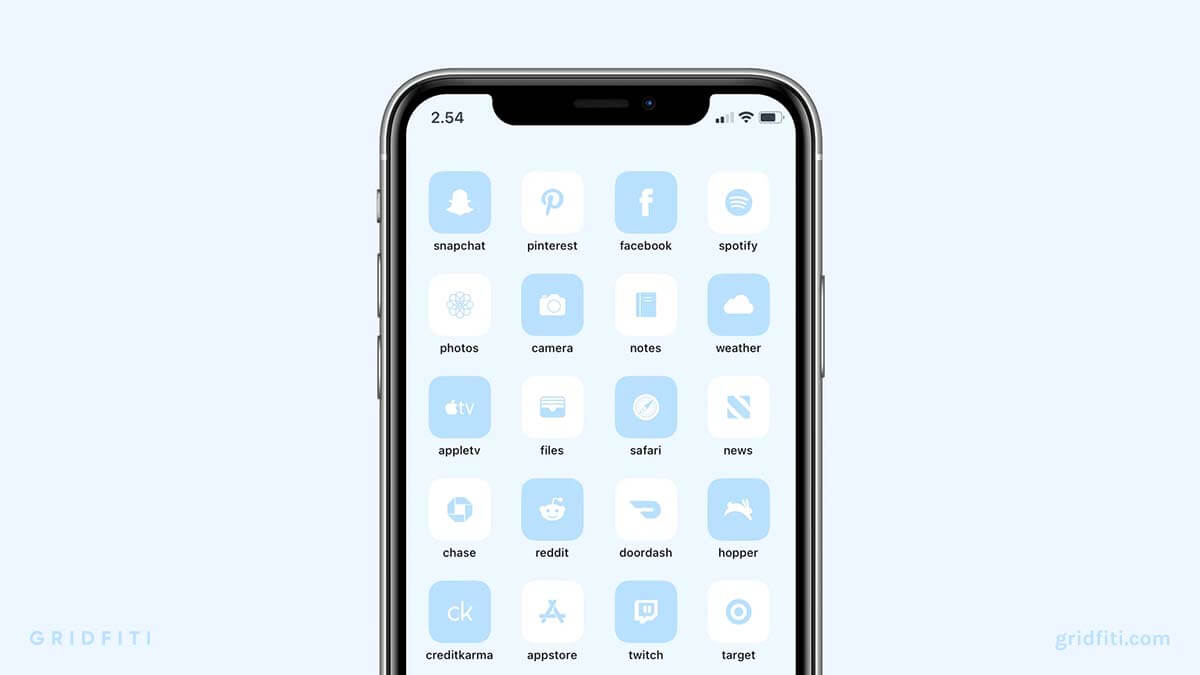 Midnight Aesthetic – Navy Blue App Icons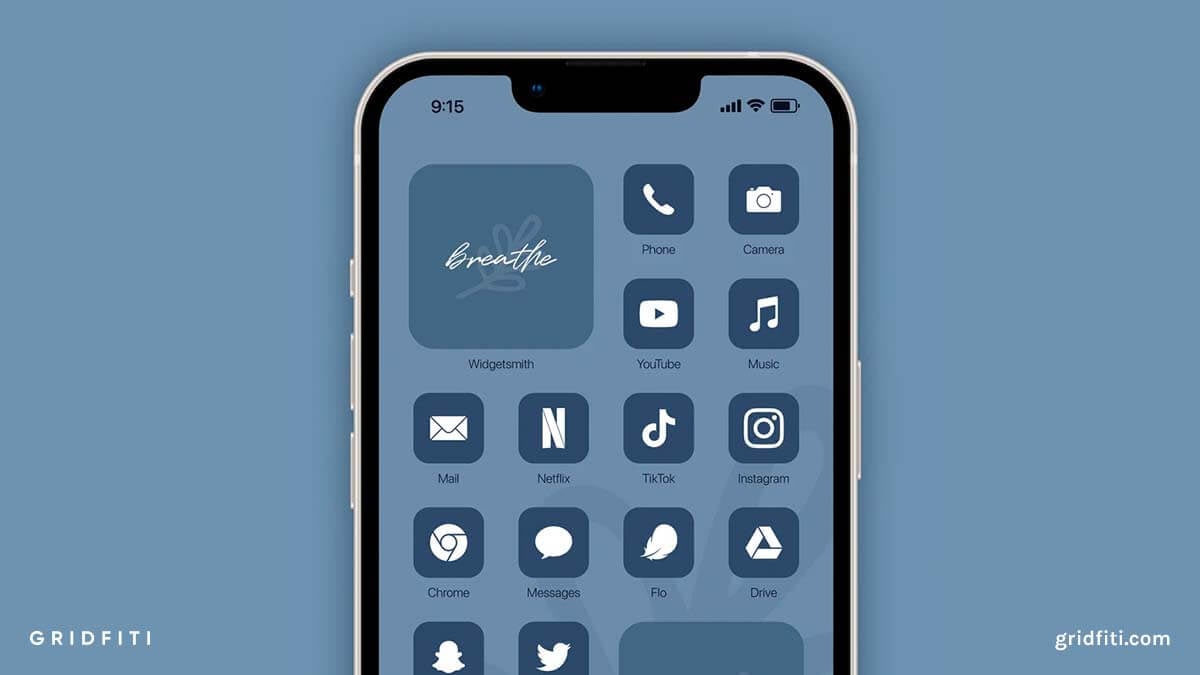 Cute Kawaii Blue Pastel App Icons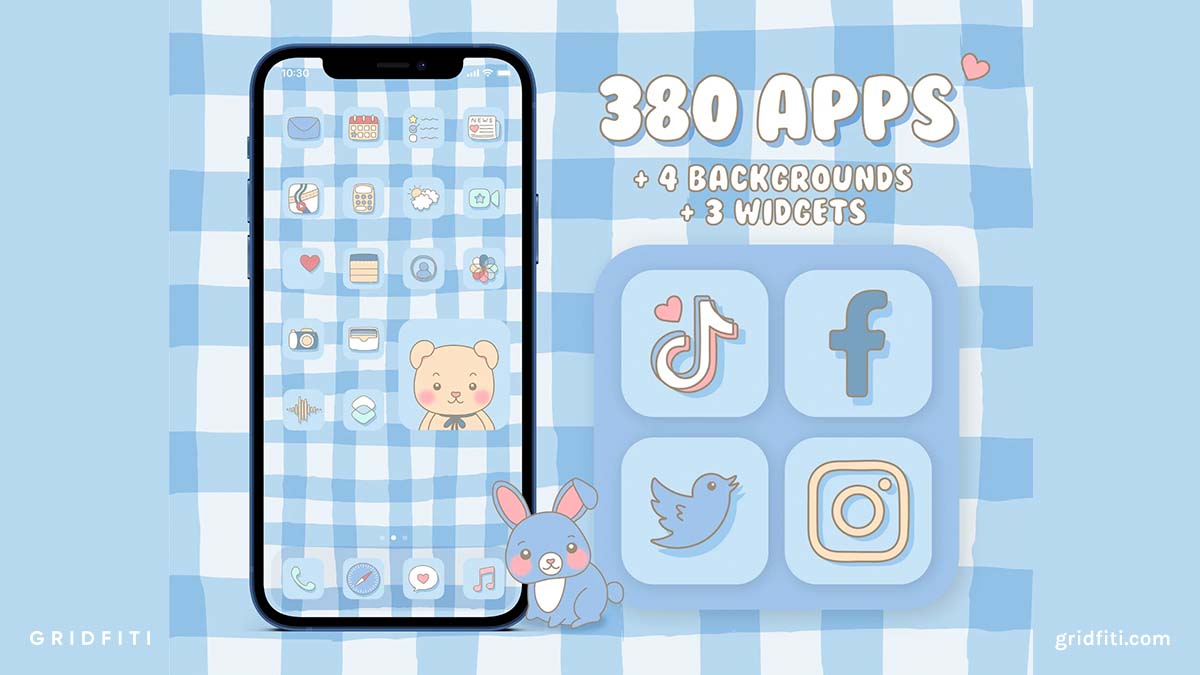 Blue Mystery Pixelated App Icons, Wallpapers & Widgets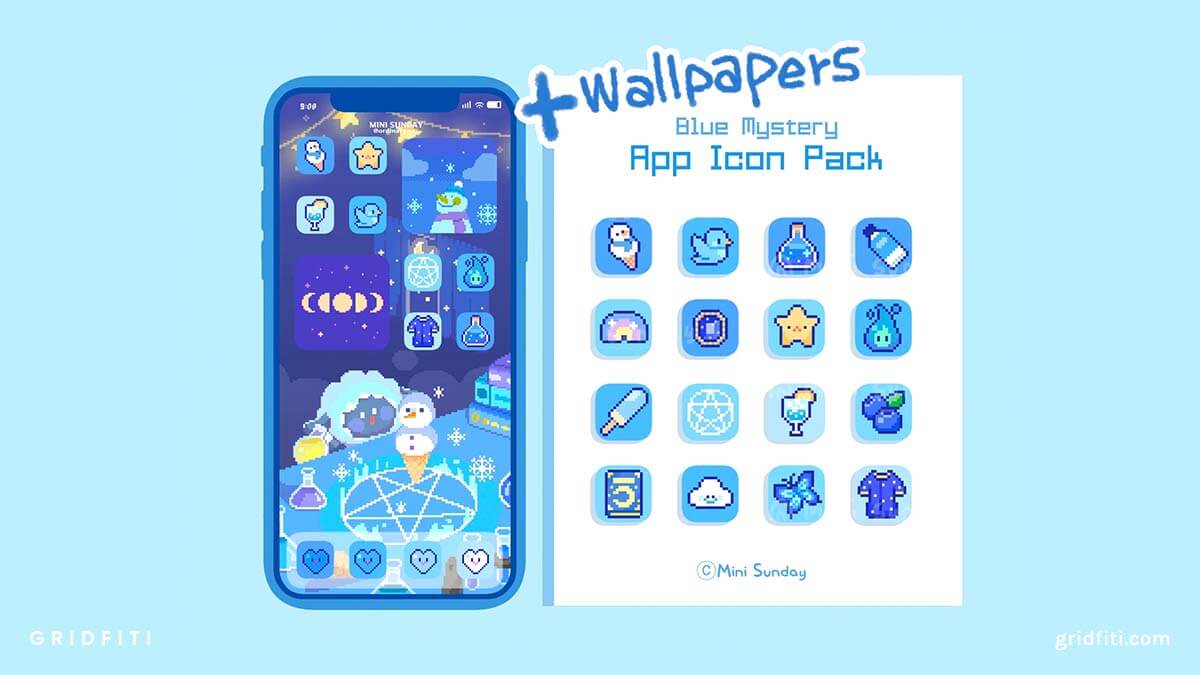 Lofi Aesthetic Blue App Icons Pack
Pacific Blue iOS App Icons Pack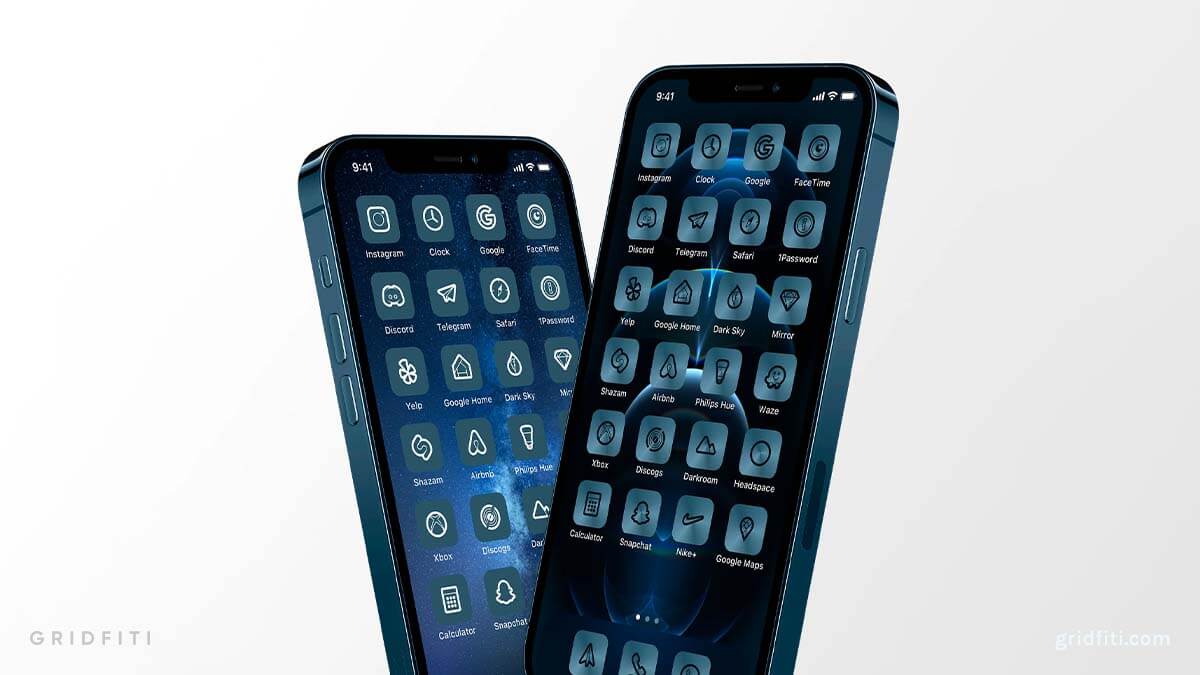 Minimal Blue & Black App Icons Pack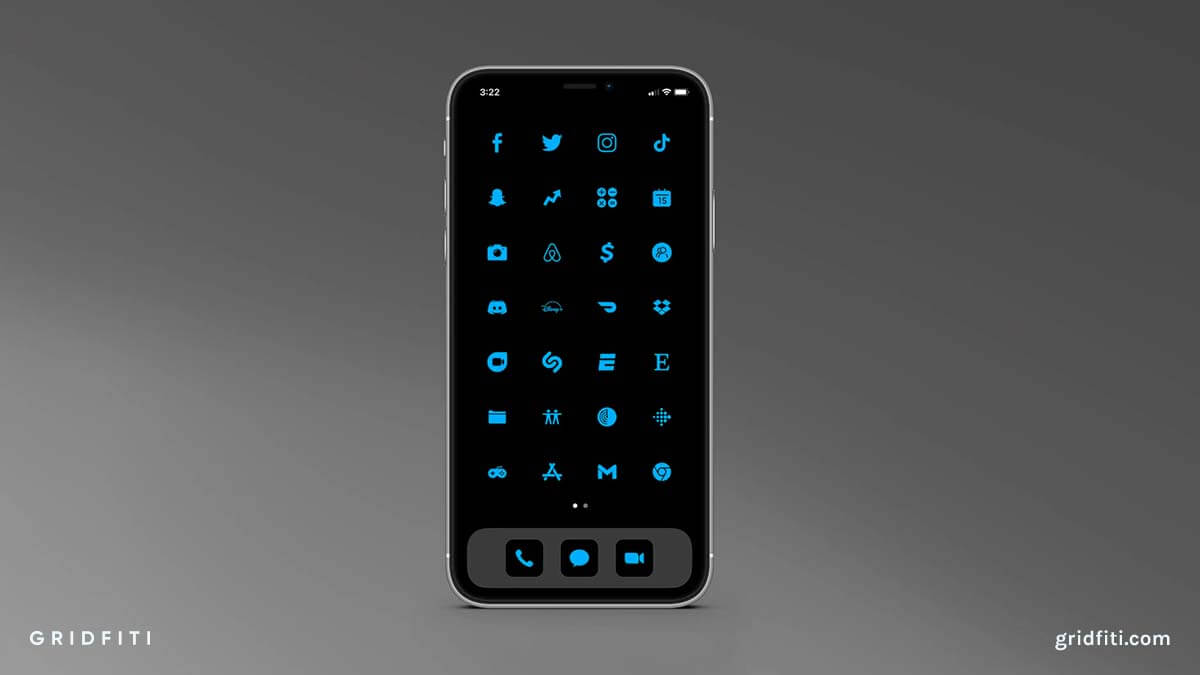 Turquoise Neon iOS App Icons Pack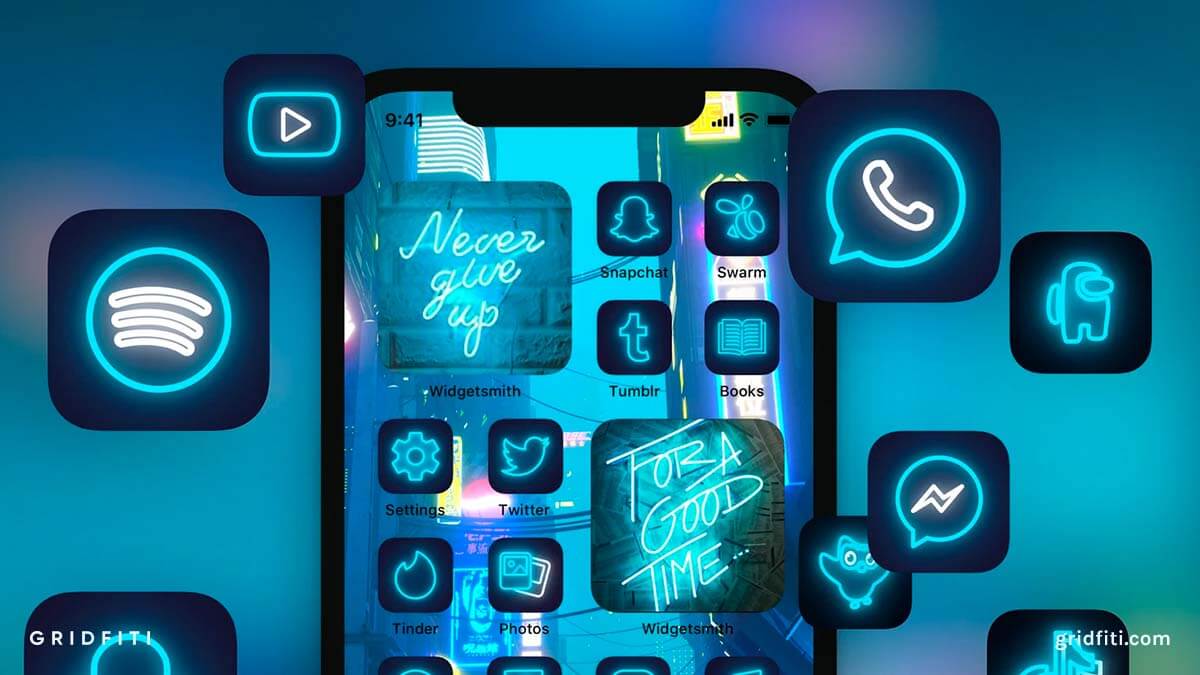 Blue Neon App Icons Pack
Related Post: Neon App Icon Packs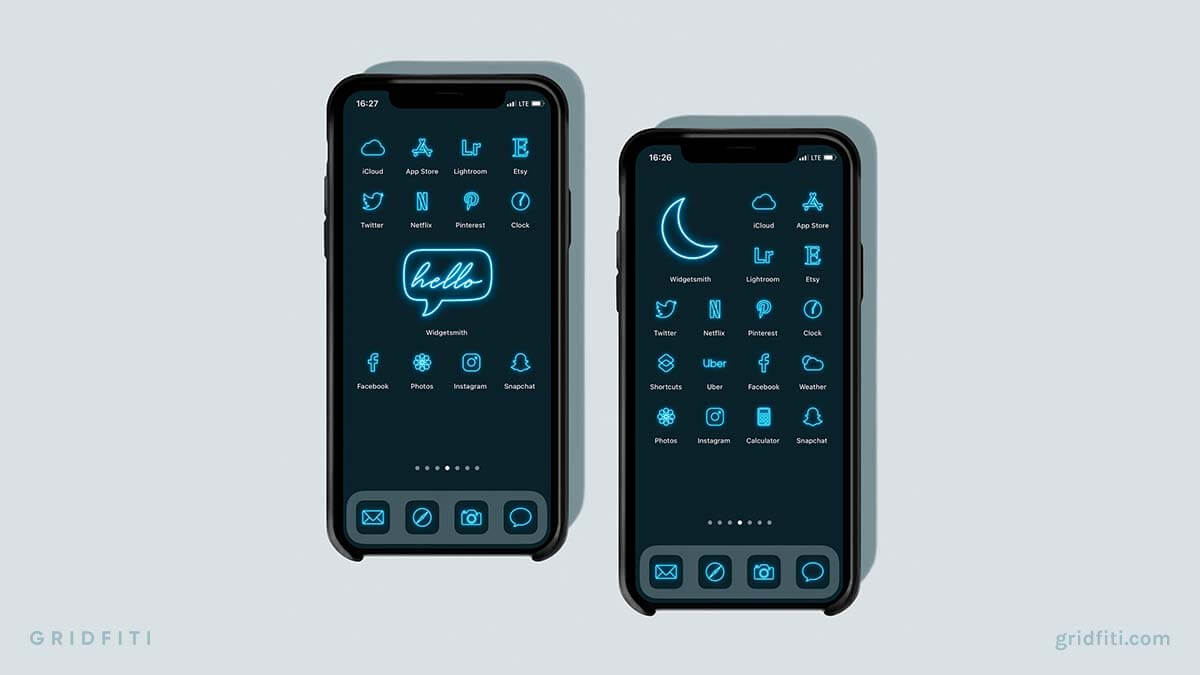 Pastel Baby Blue App Icons Pack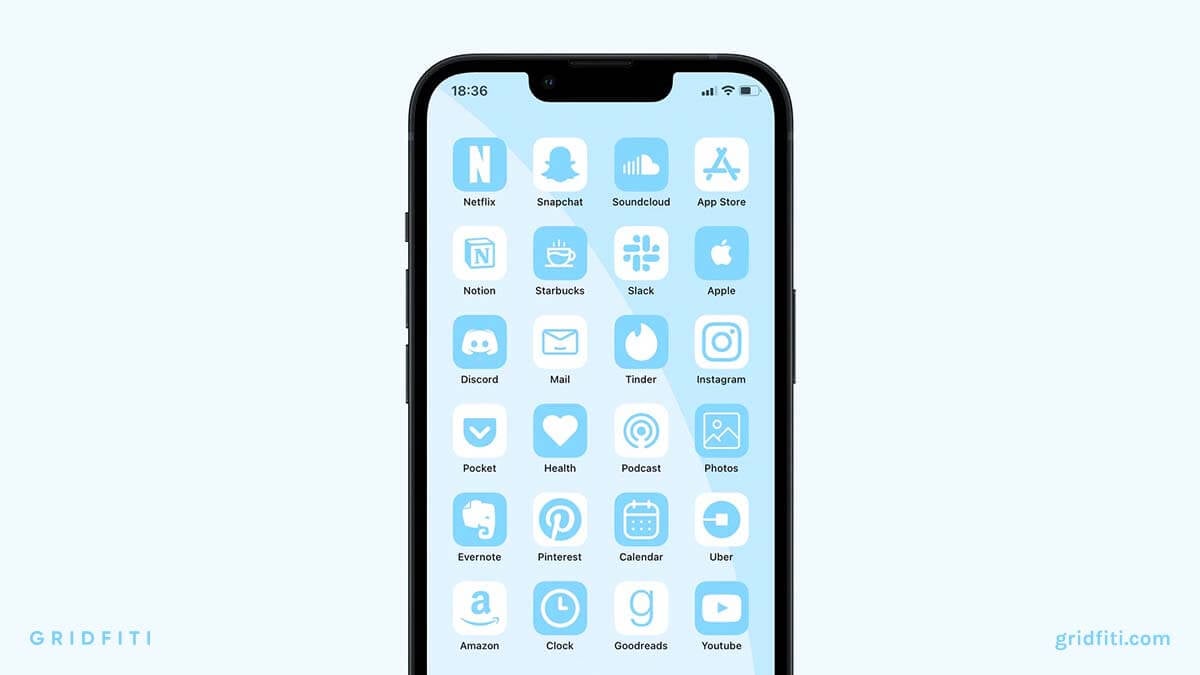 Which blue app icon pack is your favorite? Are there any blue app icon sets that we're missing in the round-up? Let us know in the comments below!
Gridfiti is supported by its audience – when you buy something using the retail links in our posts, we may earn a small commission at no additional cost to you. Read more about our affiliate disclaimer.