Thanks to iOS updates in recent years, it's now easier than ever to customize your iPhone and iPad home screens to make them aesthetically pleasing.
To help transform your home screen and dress it in blush pink, cotton candy pink, neon pink, or whichever pink your heart desires, we've curated the best pink app icon packs for you to pick from! Check them out and deck out your home screen today.
Want more icon packs and iOS ideas? Join our mailing list, and check out our several other blog posts about iOS – including iPad & iPhone home screen ideas!
Pastel Pink App Icon Multipack
Inspired by the pink iPhone colorway, our themed app icon pack is the perfect addition to turn your home screen into a pink wonderland. Including 4 shades of pink, you can mix and match these icons to add depth and variety to your home screen – all while staying on-theme!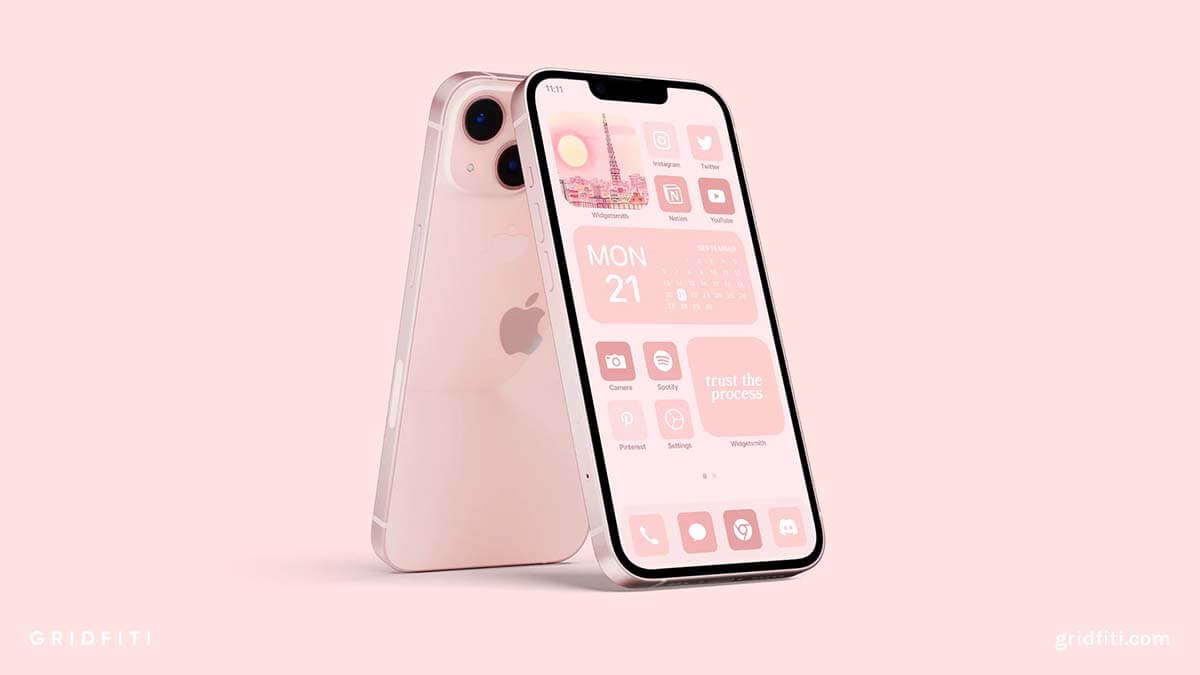 Blush Pink App Icons
Give your iPhone or iPad a colorful, yet understated, look with this blush pink app icon set! These muted pink tones will keep your device looking and feeling premium every time you unlock your screen.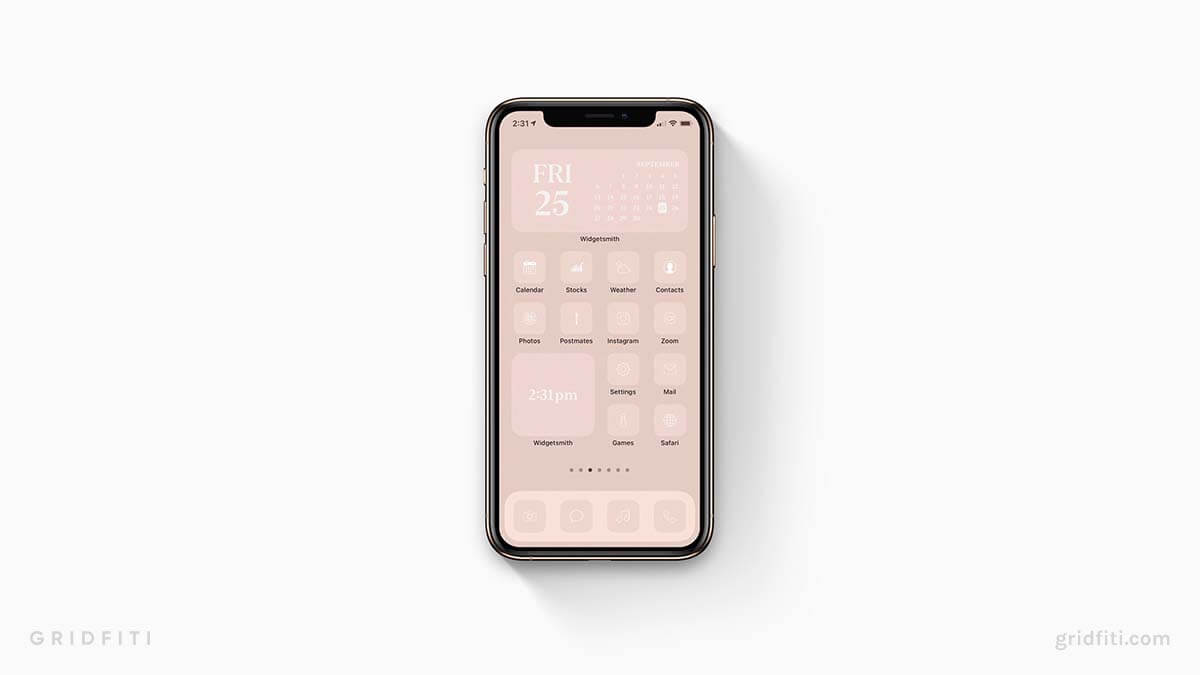 Hand-Illustrated Cute Pink App Icons
This hand-drawn icon set will transform your home screen into a fun, all-pink theme! The pack even includes 4 complementary wallpapers and 12 image widgets to pair with the icons.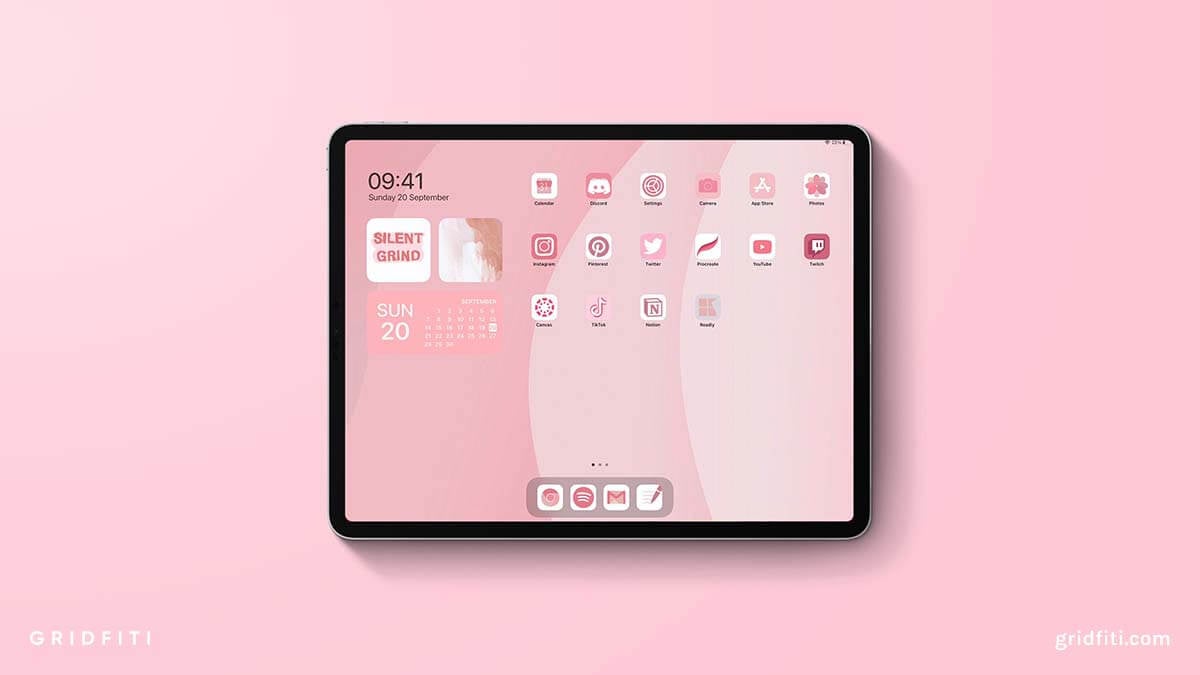 Gradient Pink App Icons
Can't pick between 3D or flat design for your icons? This pastel pack offers the best of both worlds: gradients within 2D shapes – in, of course, pink!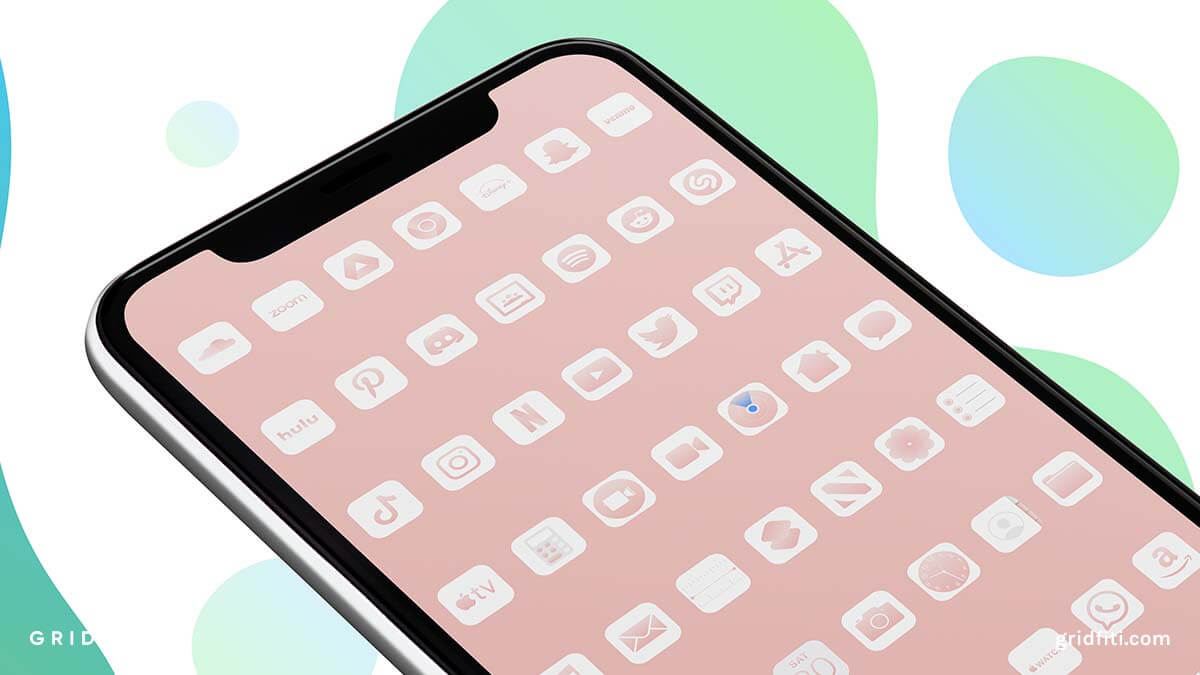 Neon PinkLine App Icon Pack
To make a bold and bright statement, the PinkLine app icon pack is just what you need! With options in both black and pink, this pack sports a neon pink palette that's sure to stand out.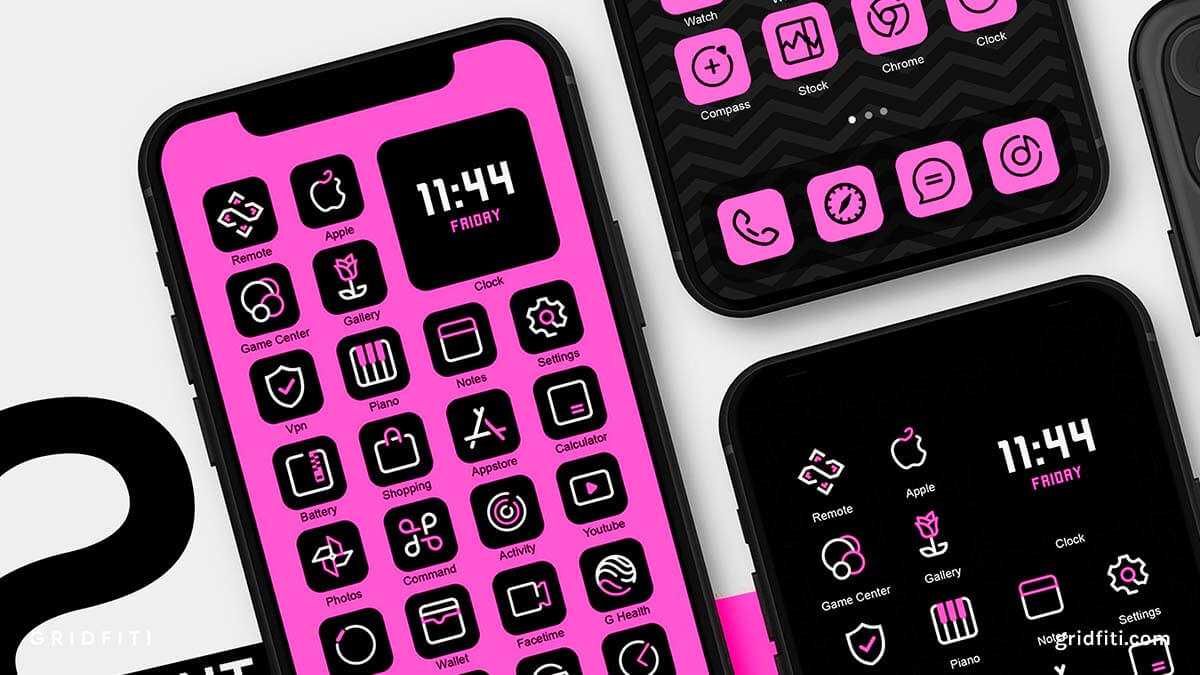 Hand-Drawn Pink & Purple App Icons
Featuring cute illustrations, along with 20+ curated wallpapers, these playful pink and purple app icons will instantly add some fun to your iPhone or iPad's home screen.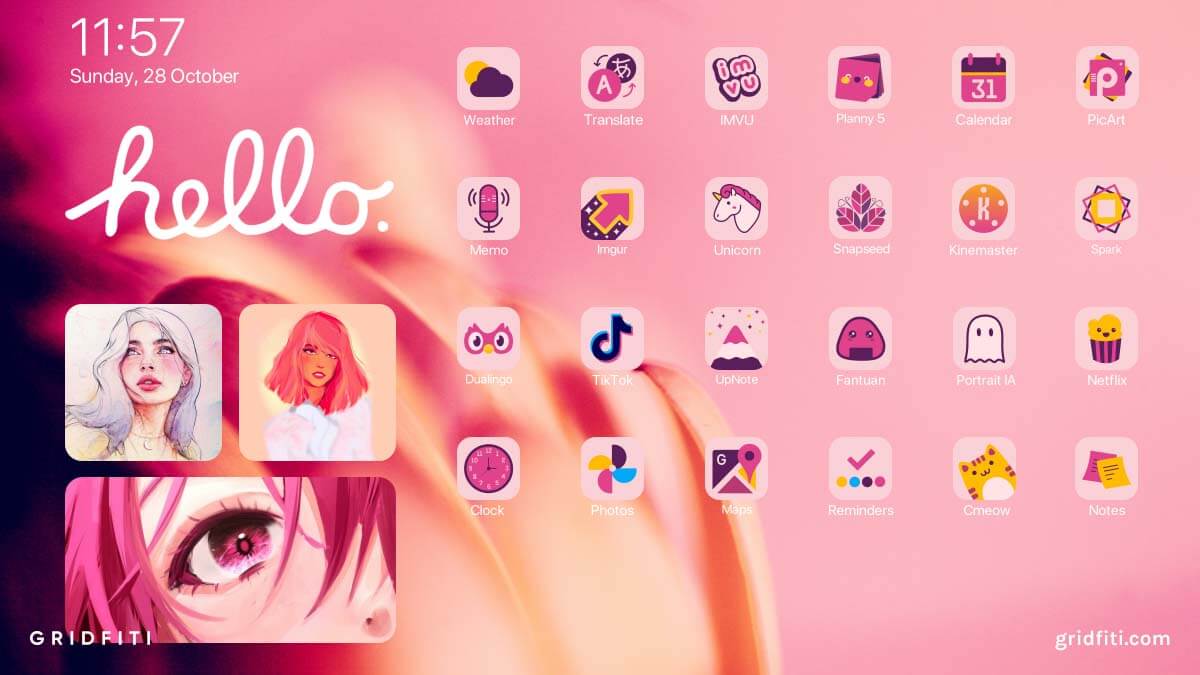 Which pink app icon pack is your favorite? Are there any pink app icon sets that we're missing in the round-up? Let us know in the comments below!
Gridfiti is supported by its audience – when you buy something using the retail links in our posts, we may earn a small commission at no additional cost to you. Read more about our affiliate disclaimer.