Indie – a term used in many ways. Used to describe expression that is indie or independent in nature, free from constrains and associated with a DIY vibe.
Indie as an aesthetic in photography comes in many styles and colors. From vibrant, bright looks to darker, more muted tones, you can make your photos indie in your own personal way. The best route to take when it comes to editing your photos with this aesthetic would be through Lightroom presets. Just with one click, transform your photos into an indie aesthetic that resembles film, is vibrant, dark, hazy, and more. Check out our picks for the best indie Lightroom presets to get started!
Want more preset guides and tips? Check out our several other preset blog posts, and join our mailing list below!
Indie Kid Lightroom Presets (Mobile)
Add a mixed look of an indie, vintage, vibrant, and faded aesthetic to your photos with these Indie Kid Lightroom presets! The preset pack includes 10 presets for Lightroom mobile, which add a soft orange overlay to up the vibrancy a notch while adding subtle bits of grain and haze to complete the indie kid aesthetic. These presets work well with selfies, portraits, and any lifestyle photos taken with your phone.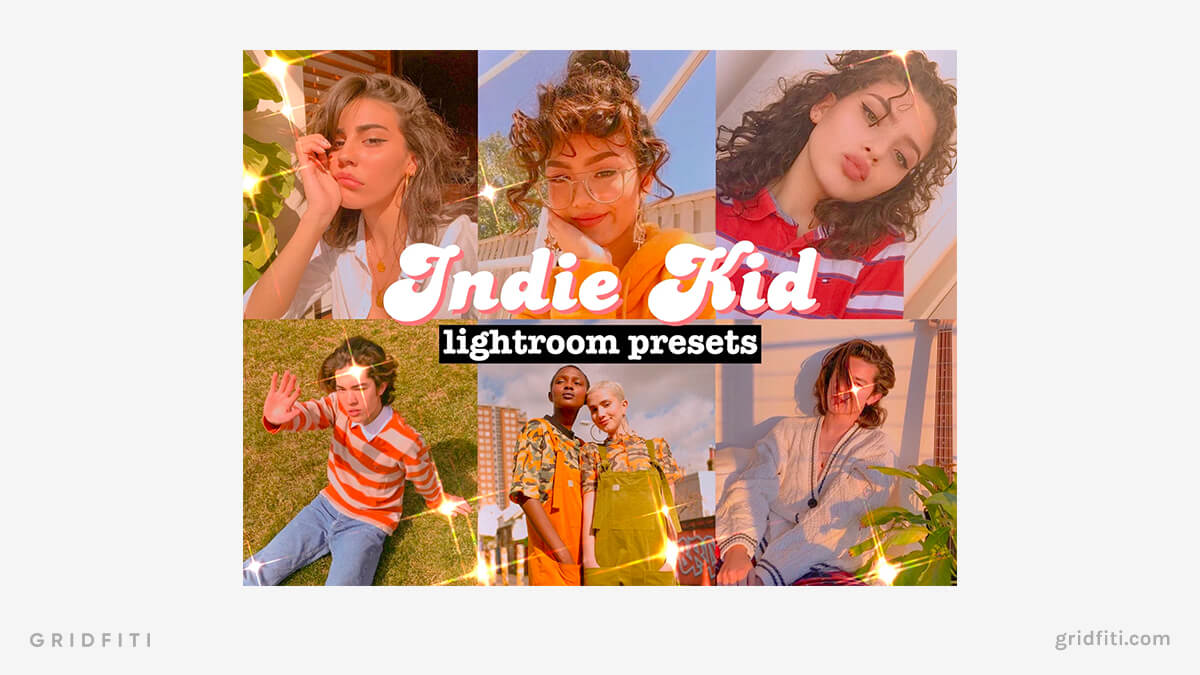 Cool Indie Film Lightroom Presets
We can't talk about indie without mentioning film options! This Indie Film preset pack comes with 10 presets for mobile and desktop, which recreate the look of film photos that you'd casually capture throughout your day-to-day. The film emulation style resembles that of famous Fuji films, while the grain is kept to a minimum so your photos look vintage but don't lose too much detail. Check out this cool-toned indie film-style preset pack!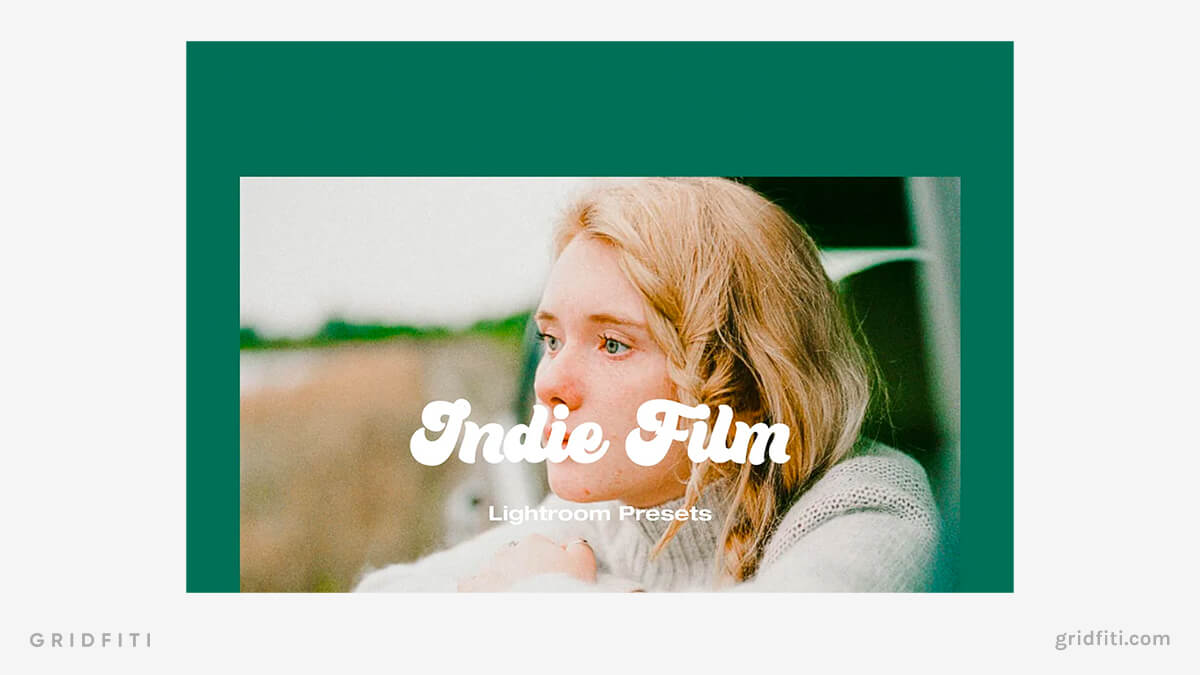 Indie Summer Lightroom Presets
This vibrant indie summer pack comes with 10 presets for desktop and mobile! Bring some pop to the colors in your photos, whether they're blues, pinks, yellows, or oranges. These presets are designed to work with photos taken in the summer, so they come with a warm-toned overlay to keep the hot look of summer in mind. Check out these indie summer presets!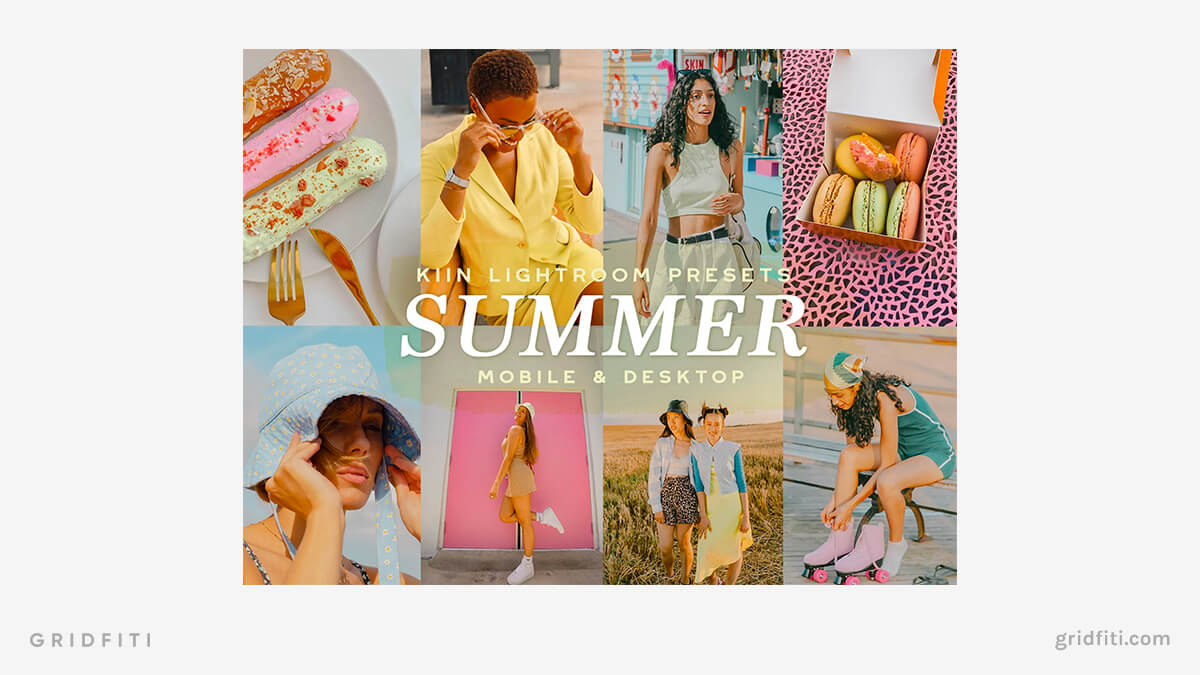 Dark Academia Indie Presets
If you want to bring the vibrance down a notch and darken up your photos, then this sweet Dark Academia indie preset pack is for you! It comes with 4 presets for mobile and desktop, and it brings the dark and sophisticated look of old Greek and Gothic architecture to your photos. Tasteful tones of beige, black, brown, and grey make the aesthetic what it is here. Give it a try with your photos.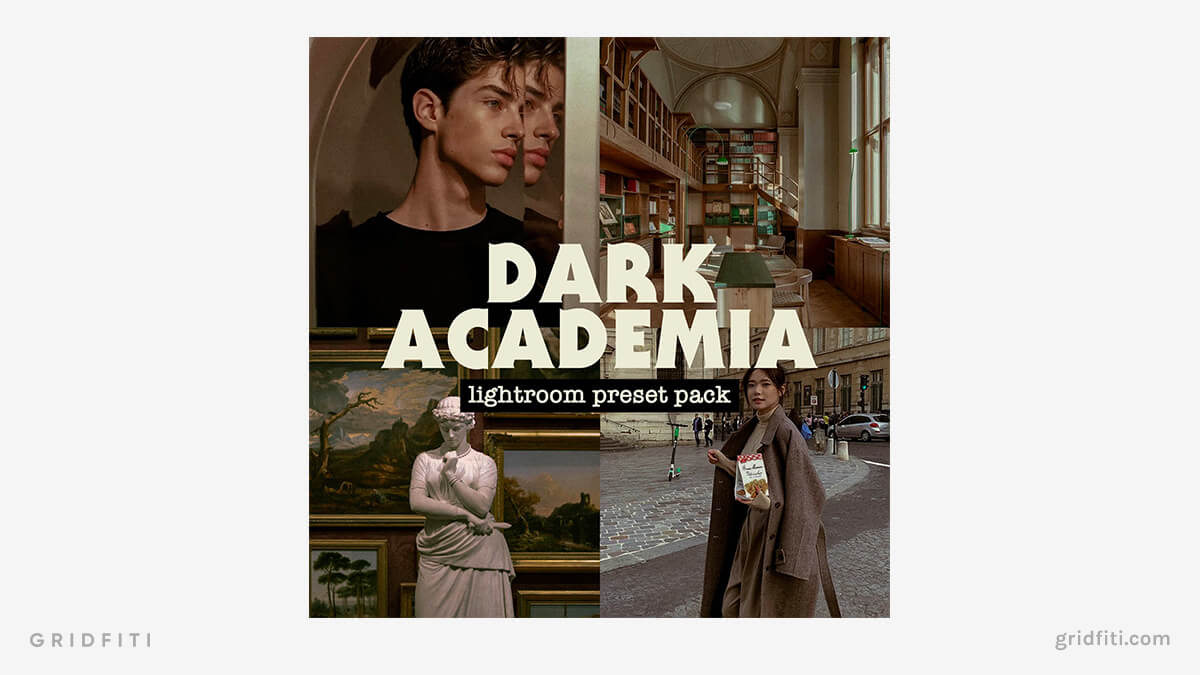 Indie Film Lightroom Presets
This Indie Film Lightroom preset pack comes with 10 presets for desktop and mobile, adding more vibrancy, contrast and grain compared to the other cool indie film preset pack mentioned earlier. The tonal theme is towards the warmer end of the spectrum, with yellow-golds being enhanced, bringing an overall warmer look to your photos. This preset pack allows you to convert your photos to frames from an indie film!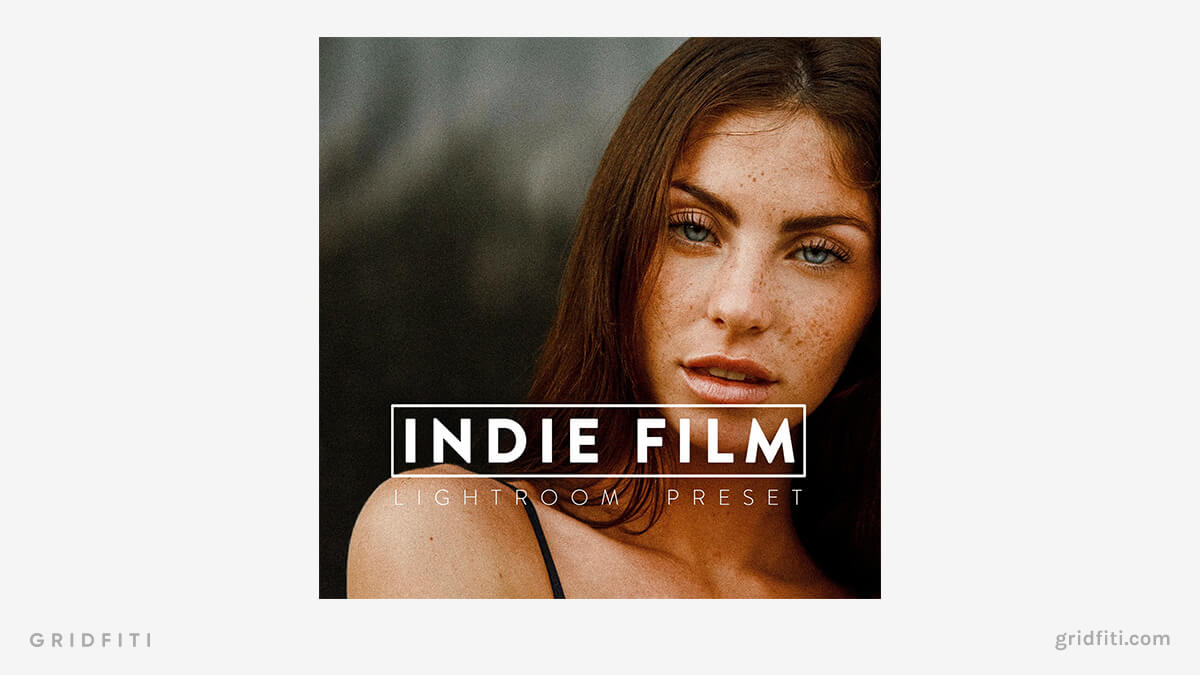 Pastel Indie Lightroom Presets for Mobile
This Pastel Indie Lightroom preset pack comes with 10 mobile presets designed to give an edgy bold aesthetic with pastel tones for your photos. These presets work best on photos that contain a cohesive amount of colors in them, from blues to pinks to oranges. They're sure to highlight the overall color of the photos with a poppy pastel edit. These presets are ideal if you're trying to create a cohesive Instagram feed. They're best used with lifestyle photos and photos of objects, but some of the pastel colors may modify skin tones to look off, so use what works best with your portraits.
Natural Indie Haze Lightroom Presets
Looking to add a unique, vintage vibe to your photos? Check out these Indie Kid Lightroom presets! This pack includes 10 presets for Lightroom mobile, each designed to give your photos a subtle orange overlay with a touch of grain and haze. Use them to add an indie feel to selfies, portraits, and any other lifestyle photos taken with your phone.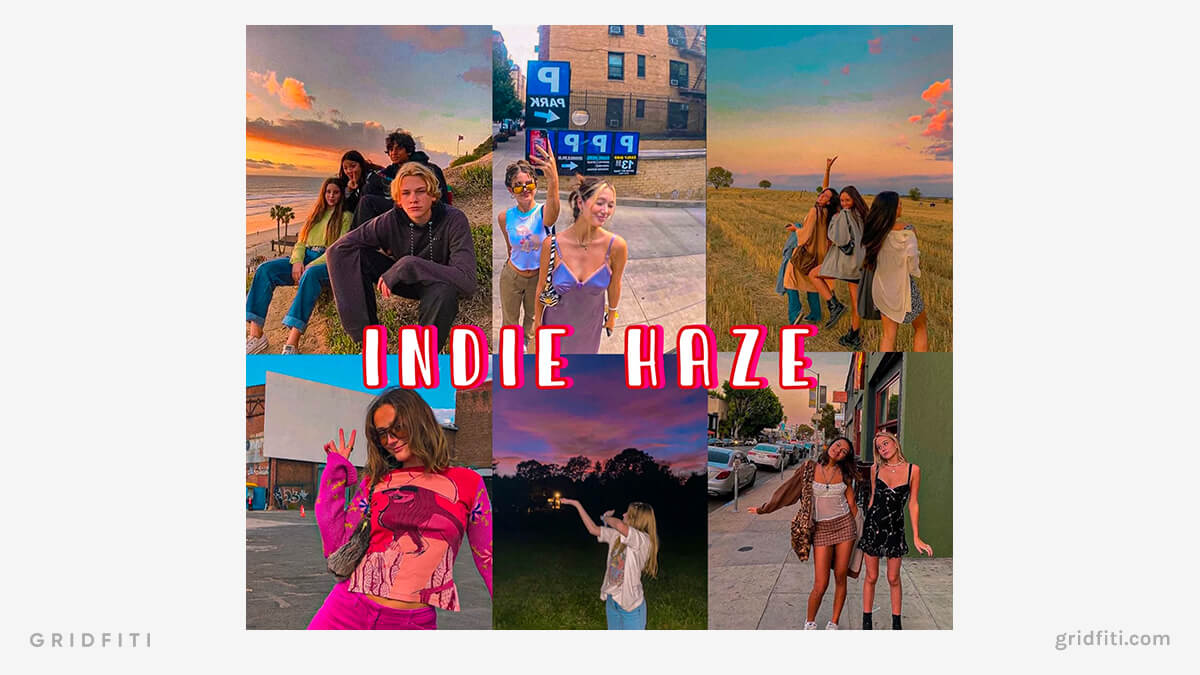 Free Indie Lightroom Presets
Want to try the indie aesthetic on your photos before committing? Test out these free indie Lightroom presets with your photos before you consider more premium, higher end solutions.
Indie Fields Free Presets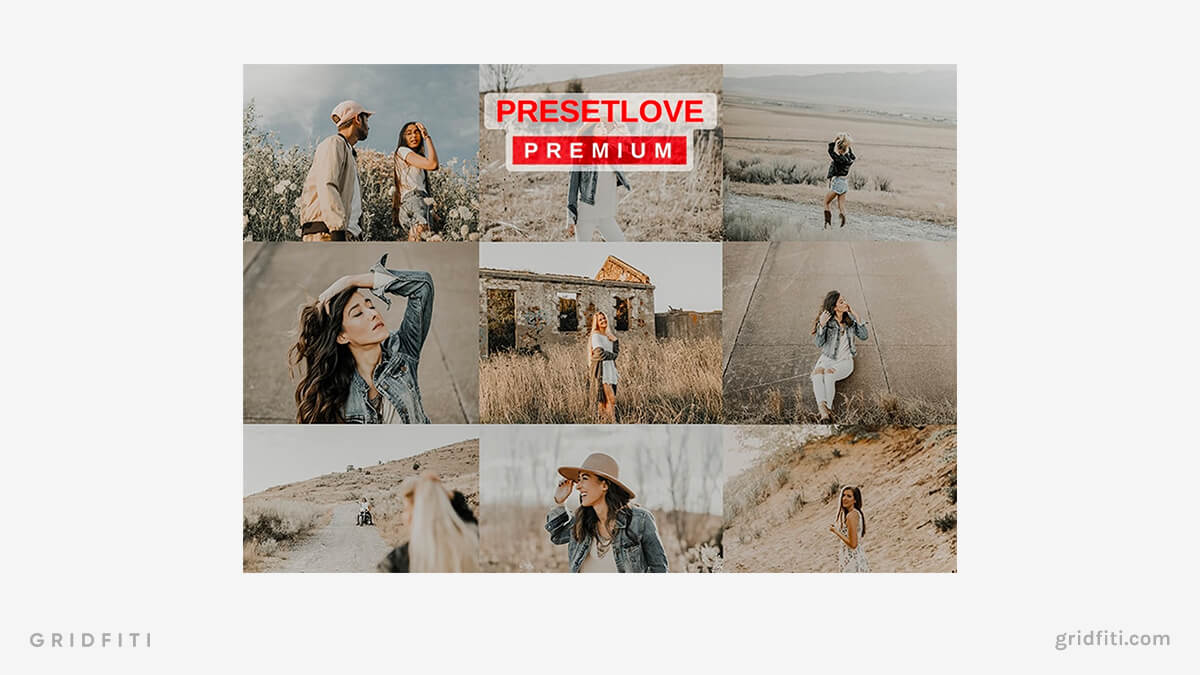 Free Indie Kid Presets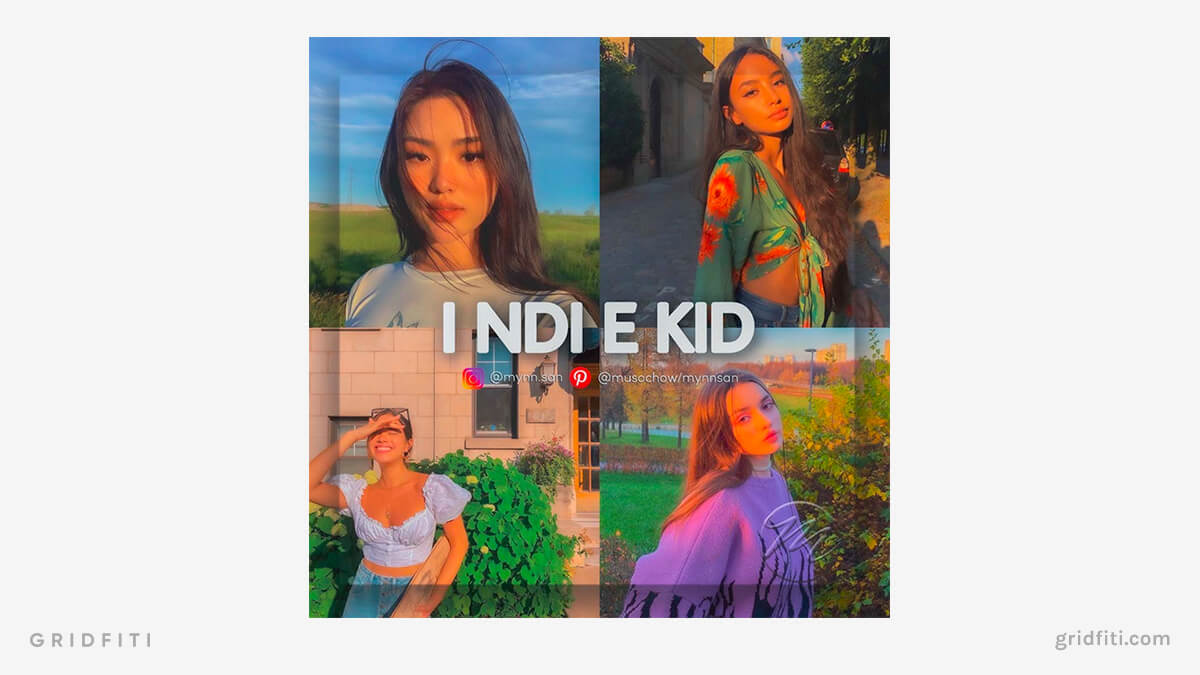 What do you think of these picks for indie Lightroom presets? Are there any packs we're missing? Let us know in the comments down below!
Gridfiti is supported by its audience – when you buy something using the retail links in our posts, we may earn a small commission at no additional cost to you. Read more about our affiliate disclaimer.