Aesthetic Quotes Widget
Get uplifted by your Notion dashboard on the daily with gratitude and motivational quotes, complete with aesthetic backgrounds.
Get the free widget now!
Features
🎨 Several aesthetic background theme options
💬 Multiple quote categories: pick from self care, motivational, and more!
🔄 New quotes daily
✨ Instantly add style to your Notion workspace
🖥 Fullscreen right from Notion
📐 Adjustable for different block sizes
💻 Quick 30 second install
⚙️ Works on any Notion page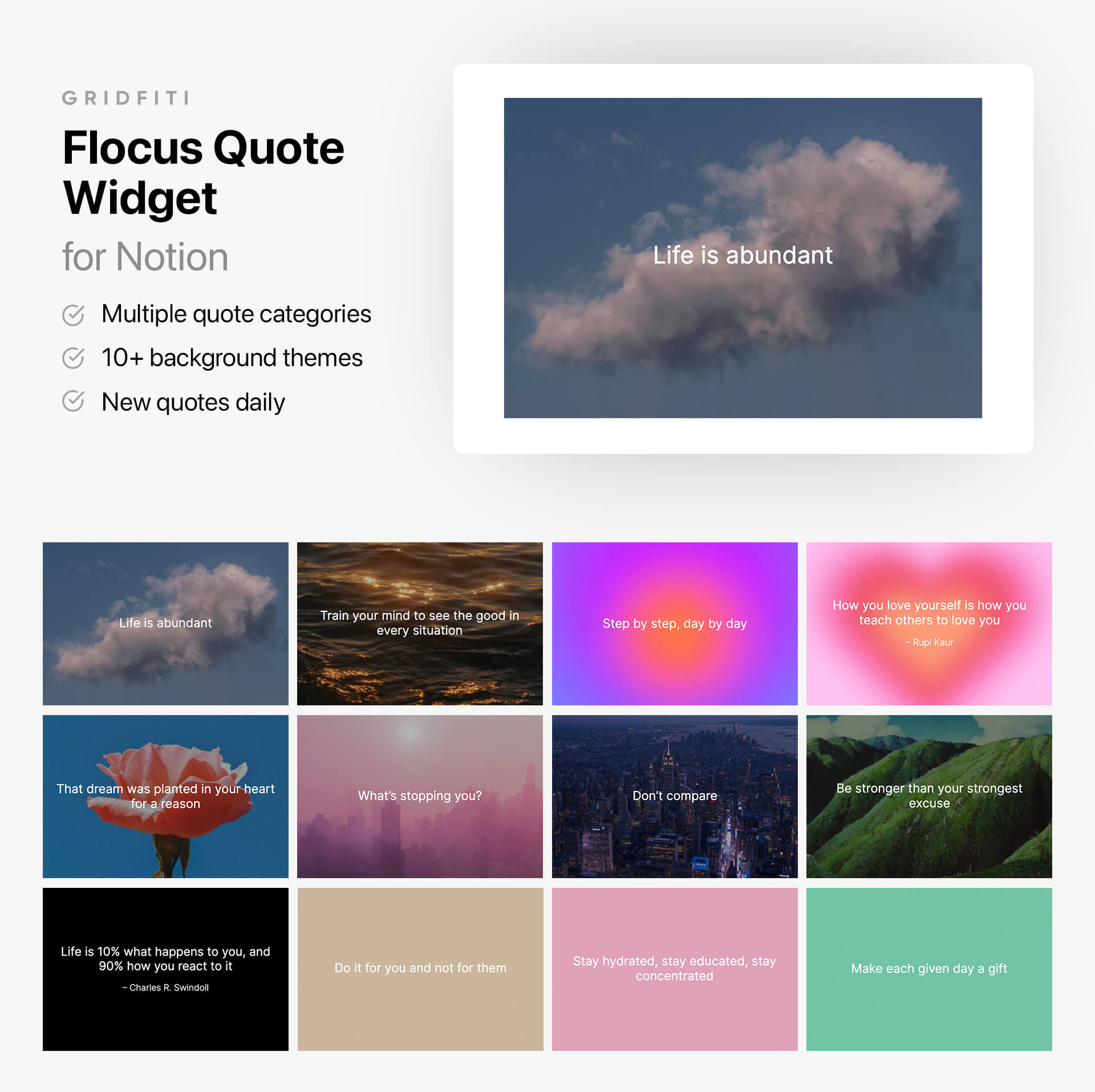 Install Guide
Embedding the Widget
· Copy the widget link in the setup guide, via the download PDF
· Paste into your Notion page → Select "create embed"
· And you're done! Drag widget sizing and placement to your liking.
Change Quote Widget Theme & Settings
To change up your widget settings and theme, hit the gear icon bottom left and pick from the various themes and categories. You can also refresh your quotes any time by selecting the refresh icon bottom left.