The Sony A7iii has been my best photography purchase this year and I've captured some amazing moments since I've got it. After a few months of really testing out the camera, I've come up with a list of the absolute best Sony A7iii accessories that have helped me accomplish shoots in a reliable and professional manner.
When you buy a Sony camera, you typically get the bare minimum accessories for it to function. So it investing a bit more into getting the proper Sony A7iii accessories that will maximize your cameras capabilities. A lot of my Sony accessory recommendations can be used or applied to other Sony models such as the Sony A7Riii, Sony A7S and even other brands of cameras, so don't feel the need to have a Sony A7iii to benefit from my list of accessories!
1. Sony A7iii Screen Protector
This is the first accessory I bought when I purchased the Sony A7iii. The screen is something that is used so often and when you're moving around on photoshoots, the last thing you want to do is to crack your camera's screen because of contact with an object or in the worst case, drop it. I had a tempered glass case that I've bought from Amazon before, but my favorite Sony A7iii screen protector was the one straight from Sony. This screen protector isn't a tempered glass one, but it's a a very durable plastic screen which fits perfectly around my Sony A7iii's screen.
Sony PCK-LG1 Screen Protector – Buy from B&H Photo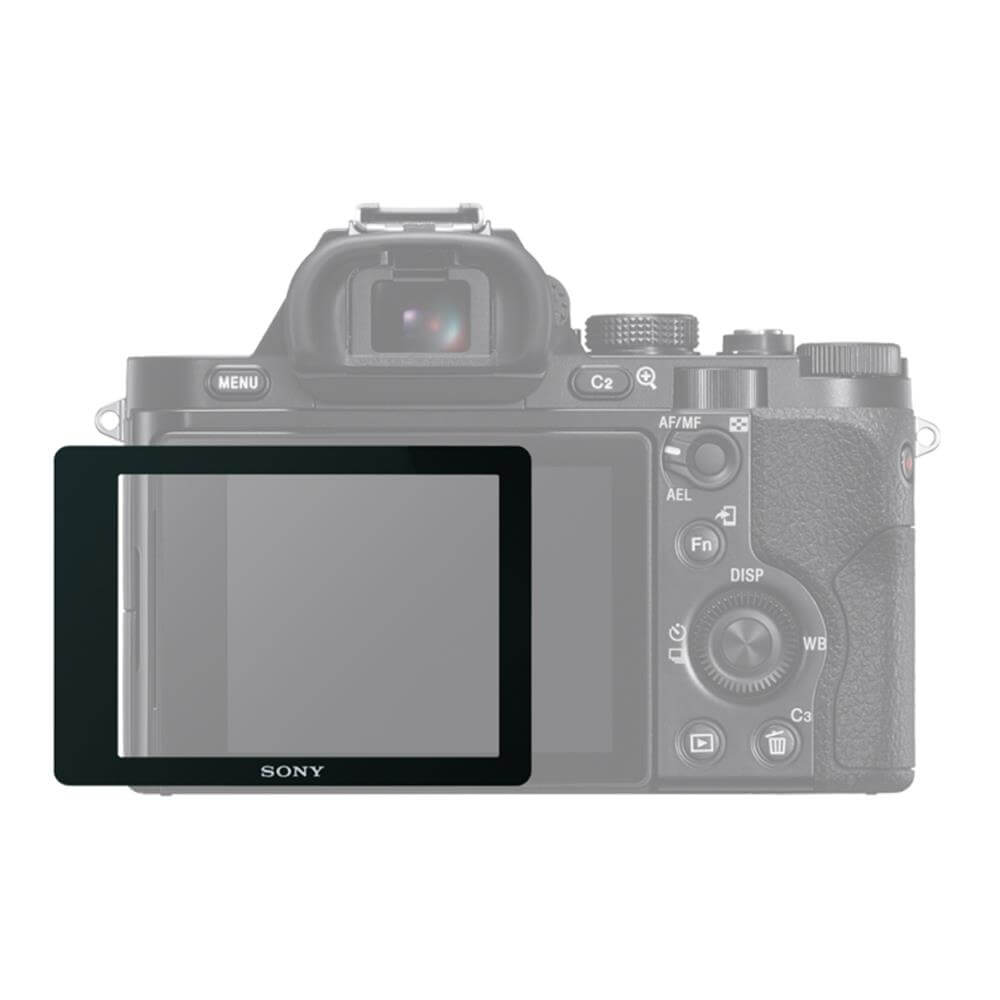 2. The DSPTCH Camera Wrist Strap & DSPTCH Camera Sling Strap
I just recently purchased these camera straps and they are by far my favorite. The biggest positive about these camera straps is the fact that I can switch from the DSPTCH wrist strap to the shoulder camera strap in a matter of second. No need to spend time changing each strap since they both use the same clips to attach to the camera. The DSPTCH camera wrist strap is my personal favorite and is made out of durable paracord. DSPTCH also offers a paracord shoulder camera strap, which is going to be my next purchase!
These DSPTCH camera straps are also super reliable because of how well they are built. When you spend money on an expensive camera setup, you want to make sure that you don't risk dropping it and these camera straps from DSPTCH give me that sense of security.
DSPTCH Camera Wrist Strap – Buy from B&H Photo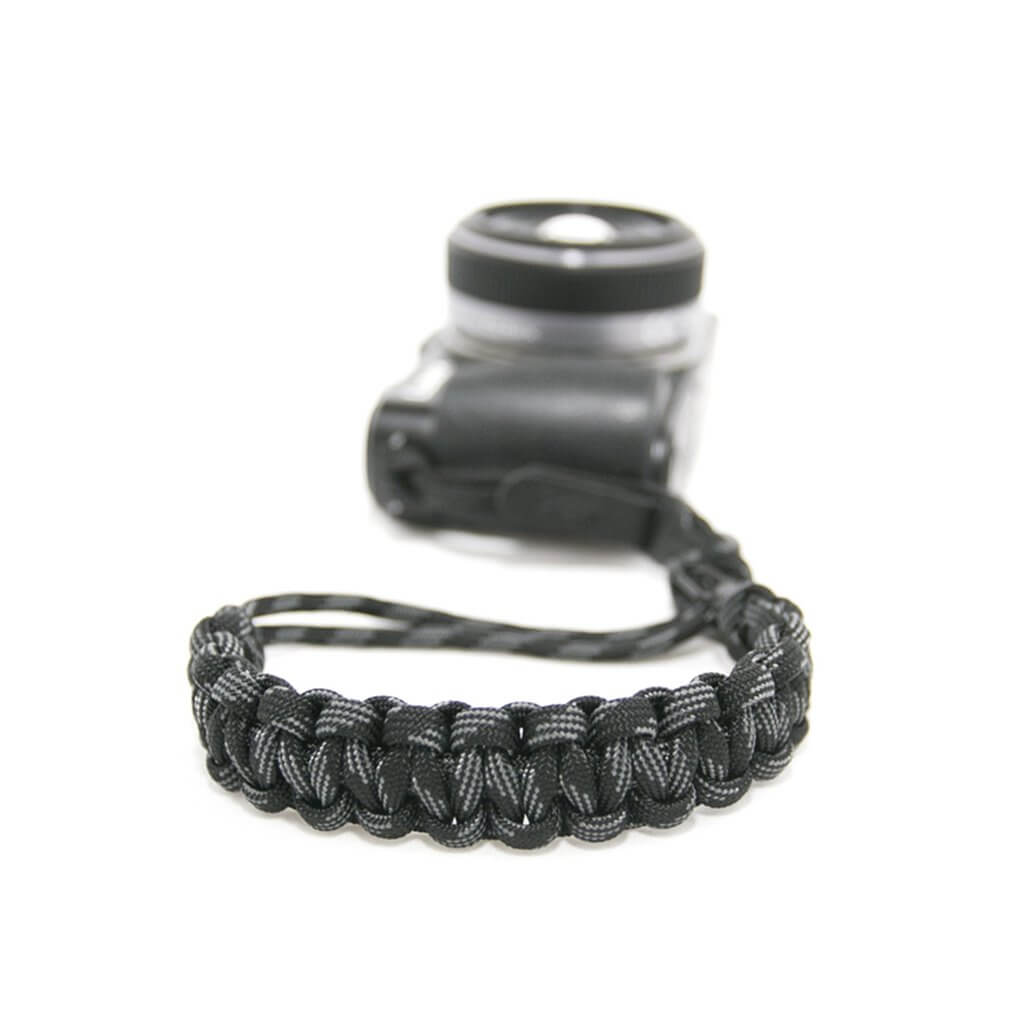 DSPTCH Standard Camera Sling Strap – Buy from B&H Photo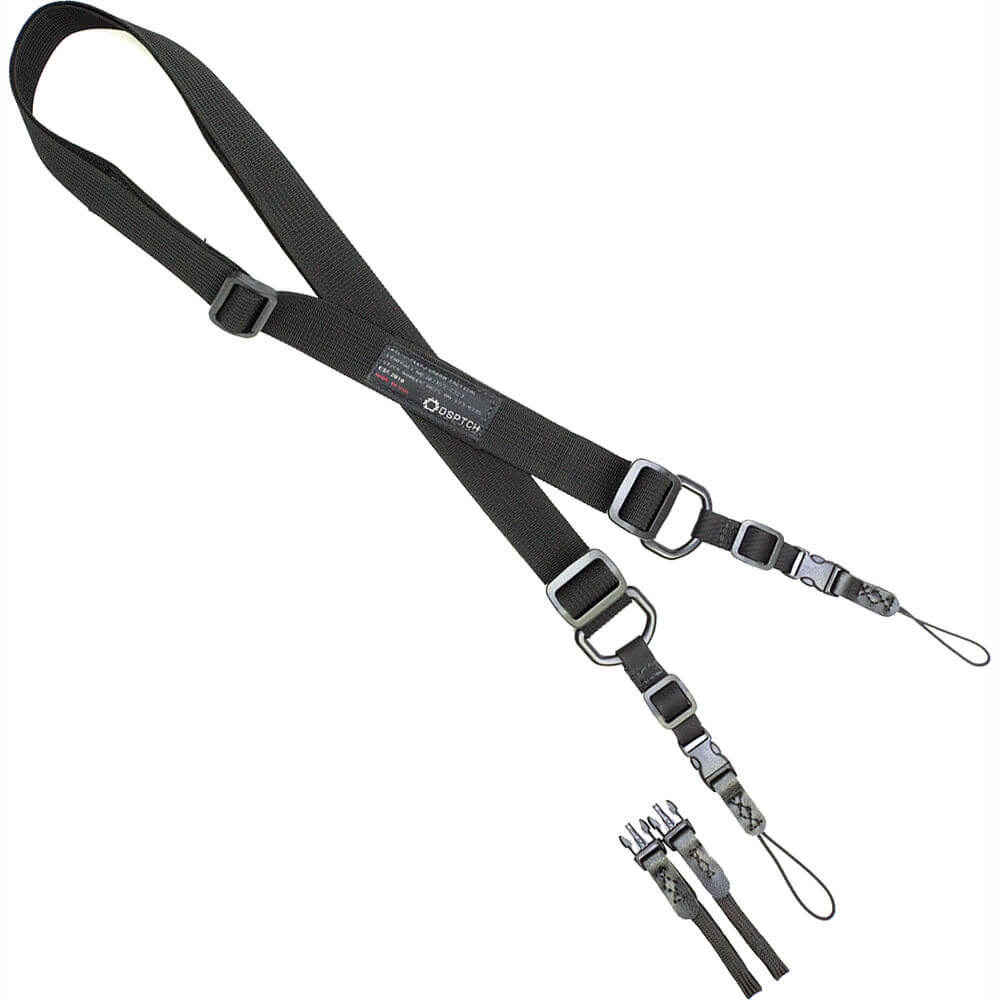 3. ProGrade Digital SD Cards
Coming from a Sony a6500, I found that the Sony A7iii shoots larger uncompressed RAW files that size up to about 50 megabytes per photo. With that being said, the Sony A7iii also offers dual SD card slots, which the Sony a6500 did not offer. To make sure that I had enough space for my photoshoots or video shoots, I purchased the dual 64GB SDXC pack from ProGrade Digital. With a read speed of 200mb/s and a write speed of 80mb/s, these ProGrade Digital SD cards do the job and have been reliable since the start.
ProGrade 2-Pack 64GB SD Cards – Buy from B&H Photo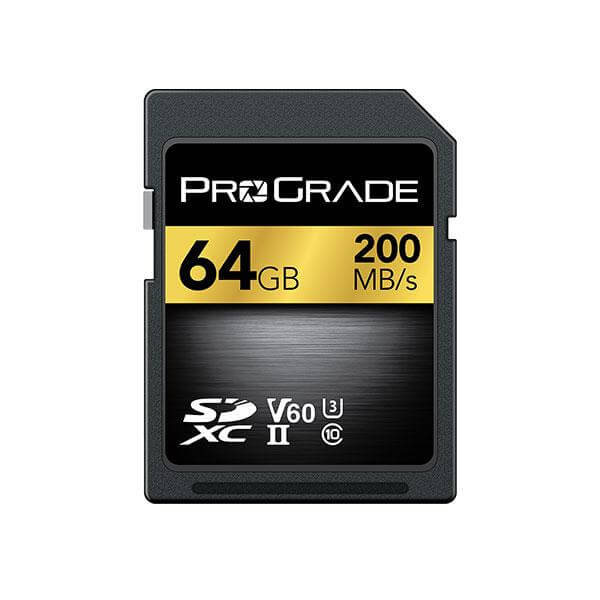 ProGrade Digital SD Card Reader
With higher speed cards, you should also get a better SD card reader. Since I no longer have an SD card reader or a USB slot in my new Macbook Pro, I had to step up my Macbook Pro accessories. I got the ProGrade Digital Card Reader which has a Compact Flash and SD card slot and the reader comes with both a USB-C cable and a regular USB cord depending on what you need.
ProGrade Dual Slot Card Reader – Buy from B&H Photo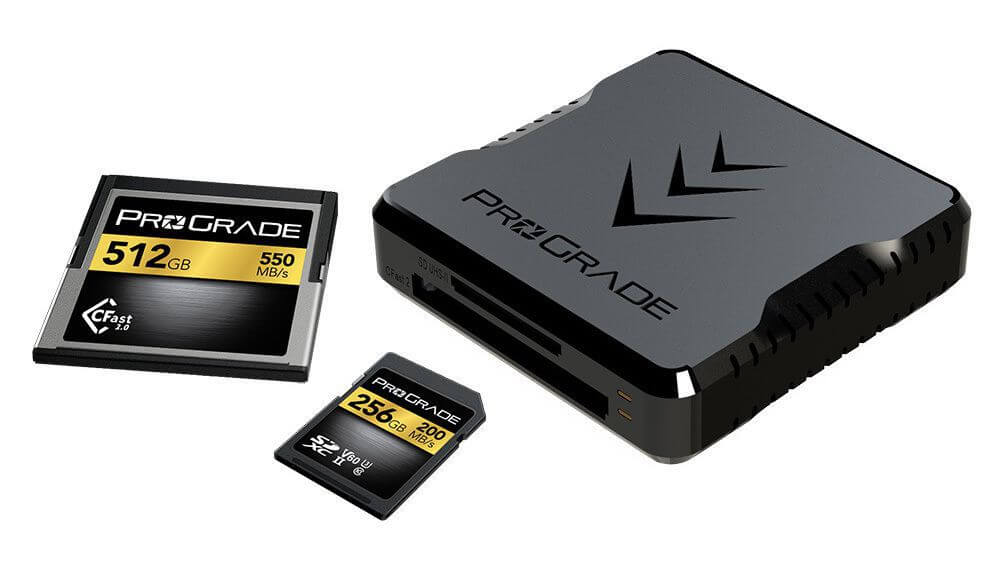 Pelican SD Card Cover
With past SD cards, I've seen a lot of wear and tear from taking the SD cards in and out of the camera. Having a solid SD card cover is important and I would recommend getting the Pelican SD hard case cover. For about $20, you can rest assure that your SD cards will be stored securely.
Pelican 12 Slot SD Card Holder – Buy from B&H Photo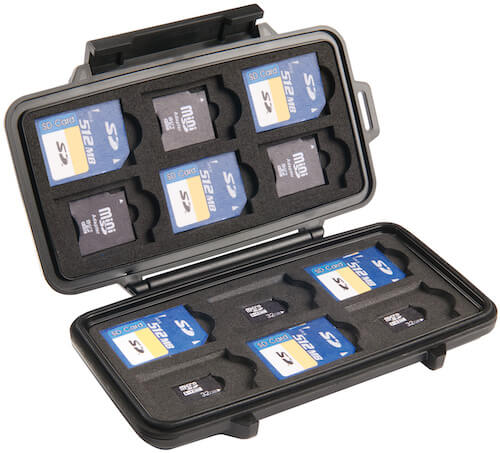 4. NewmowaExtra NP-FZ100 Batteries & Charger
Before the Sony A7iii, Sony batteries weren't great and a full charge sometimes wouldn't even last for more than an hour. My Sony a6500 had a horrible battery life so I purchased extra batteries so that I would last through shoots. When you buy the Sony A7iii, you receive the new Z battery and a charger. In order for the charger to work, it has to connect directly to your camera so you're basically unable to use the camera when it's charging.
Instead of paying for another original battery and a separate wall charger, I bought a third party one off of Amazon. The third party charger and two batteries come as a bundle. This whole bundle for the price of what Sony charges for one of their batteries, so it was a no brainer for me to purchase it. What I like about this Newmowa Sony A7iii battery charger is that it can charge the batteries without having to directly plug into the camera and it charges two batteries at a time. I've had the batteries for almost 6 months now and I haven't had any issues with it at all.
Newmowa Third Party Batteries & Charger – Buy from Amazon
5. Sony Flash HVL-F32M
I've had this flash since I owned the Sony a6500 and it has honestly been one of my best Sony accessory purchases. The Sony flash is portable and works well with the Sony A7iii. My only complaint is that it consumes AA batteries quick. Although, my solution to this was to buy a pack of rechargeable batteries online and a wall charger so that I can cycle through these batteries on shoots.
The Sony flash has been great on several occasions that I never thought about before. Even though I don't specialize in shooting events, the flash has served me well when I've been ask to photography events. Most of the time, the venues I've been in have been dark or lighting has been uneven and the flash definitely makes a big difference. There's also been certain times where I wanted to take portraits at night and the flash has worked on so well and gave me a unique look that I wouldn't have achieved without it. A flash was something I didn't need at the time of purchase, but I've ended up using it quite a bit over the past year.
Sony HVL-F32M Flash – Buy from (Amazon | B&H Photo)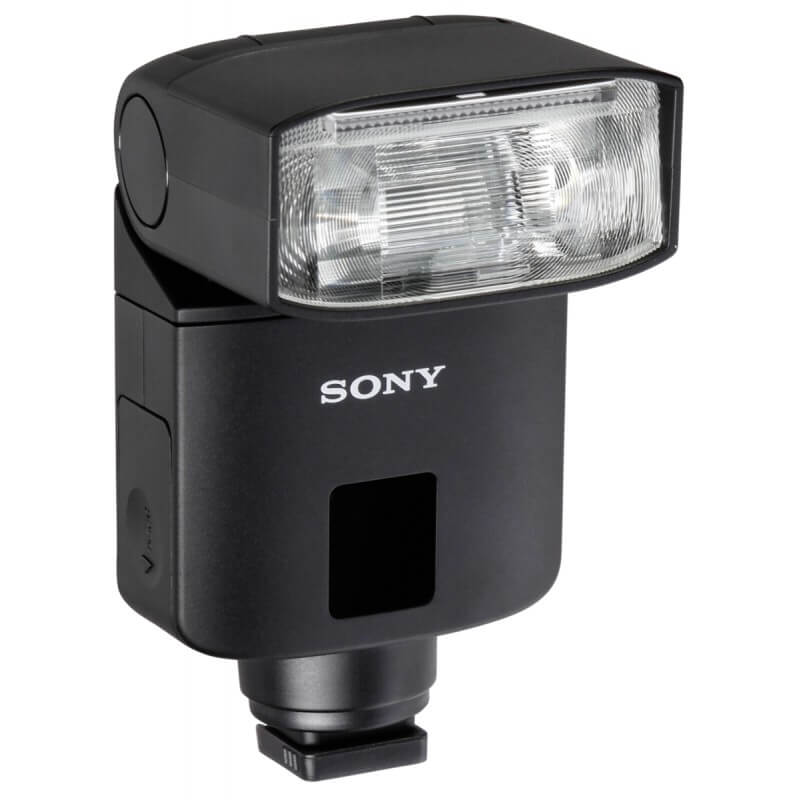 6. RODE VideoMicro
This Sony A7iii accessory is more specific to Sony videographers or any camera brand that supports a horseshoe mount and an audio input. If you do take some sort of video with your camera, then the RODE VideoMicro is one of the best Sony A7iii accessories out there. Audio is such an important aspect when it comes to recording video and although the Sony A7iii internal microphone isn't horrendous, purchasing an inexpensive RODE microphone is totally worth it to improve your sound. As mentioned, the price of the microphone isn't bad and it is also incredibly portable which is something I really look for in Sony A7iii accessories.
RODE VideoMicro Compact On-Camera Mic – Buy from (Amazon | B&H Photo)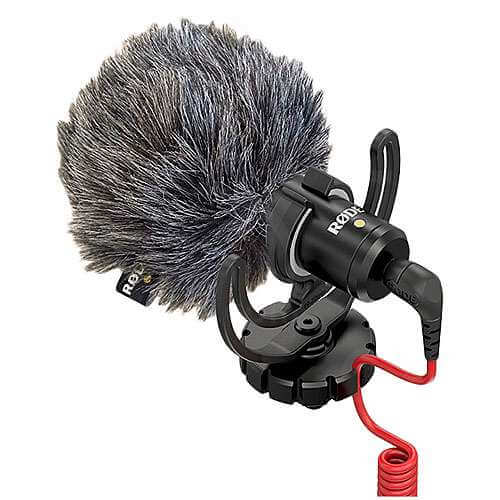 7. AUKEY Battery Pack
If you've ever been on a long photoshoot, you can probably already see the benefit a battery pack will have. The battery pack can charge your phone. But, the reason I'm including it here as a solid Sony A7iii accessory is because it can also charge your camera battery. Especially if you don't have the third party batteries or refuse to buy third party, you can connect the USB cable from the battery pack into the camera and charge your OEM Sony Z battery. An overall must have in any camera bag or tech bag. This battery pack has saved me on way too many occasions.
Aukey 20 000 mAh Battery Pack – Buy from Amazon
AUKEY USB Wall Plug
This is one of my favorite tech accessories of all time and is perfect for any traveller and photographer. With this one wall plug, I can connect my Sony A7iii charger, my iPhone charger, and my AUKEY battery pack charger without taking more than one power outlet. I carry this around everywhere and it has helped me power up all of my photography gear and tech electronics.
Aukey 3-Port USB Wall Plug – Buy from Amazon
8. LANGLY Simple Camera Bag
When I bought a Sony mirrorless camera, the winning factor was how compact it was because I didn't want to carry something bulky around when shooting. The same goes for a camera bag and if you remember from my tech bag essentials post, I typically carry around a Herschel backpack with a two-slot form insert for a camera and a lens. This setup only worked when I had my camera and lens, but now I have to carry things like a flash or drone so the Herschel bag didn't work.
The Langly Simple camera bag was the next purchase I made and it has served me so well. I got it shipped to New York and used it extensively while I was there. When I travel, the bag I am carrying is the Langly, it is so well built and allows me to bring my full camera gear spread without the bulkiness of a regular camera bag. I bought the Sony A7iii because I wanted a compact camera kit and the Langly still allows my camera gear to remain compact, which I love.
Langly Simple Camera Bag – Buy from Langly.co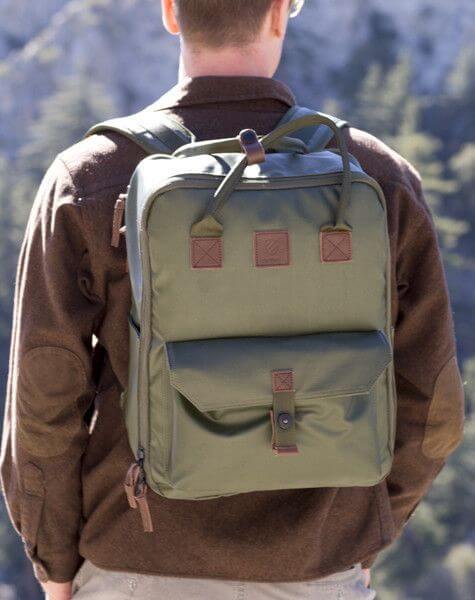 9. Sony Hot Shoe Covers
I find myself misplacing my hot shoe covers all the time when on shoots. This happens especially when I'm using a flash or the RODE mic. After losing my original Sony hot shoe cover, I bought a 2–pack on Amazon for cheap and I've already lost one more… But, now I have extras, so I don't have to worry about my hot shoe mount being exposed when I'm out using it.
Sony A7iii Hot Shoe 2-Pack Covers – Buy from Amazon
10. Compact Travel Tripods for Sony A7iii
For tripods, I would recommend two types. For a more portable setup, I would recommend a table top tripod. I personally use the Manfrotto Pixi Evo 2 since it is stable and is super easy to carry around with the A7iii. I also prefer it over the Joby GorillaPod because the feet are a lot more consistent and I can get the camera level without much effort.
Manfrotto Pixi Evo 2 – Buy from (Amazon | B&H Photo)

The second tripod I would recommend if you need something with more height would be the Manfrotto BeFree Travel tripod series. If you have the extra money, I would go with the carbon fiber one since it is extremely light, but if not the aluminum one offered by Manfrotto is just as great but is slightly heavier.
Manfrotto BeFree Travel Tripod – Buy from (Amazon | B&H Photo)
11. Sony UV Filters for Lenses
When you pay thousands for a good lens, it is almost mandatory for you to purchase a good filter to protect your lenses. Since the 85mm and the 24mm both use a 67mm filter, I have both a Cameron 67mm UV filter and I have a Benro 67mm UV filter on them. These filters are still on the cheaper end and I should probably invest in a more expensive filter down the road. The one I recommend is the Hoya 67mm UV filter.
Hoya 67mm UV Filter – Buy from Amazon
The Two Sony A7iii Prime Lenses I Use
Sony Prime Lenses
So I'm currently using two prime lenses on my Sony A7iii. I have a wide angle lens which is the Sony FE 24mm f1.4 G-Master and I have a portrait lens which is the Sony FE 85mm f1.8. I won't go too much in detail with the lenses since I'll be doing that in another blog post, but let it be known, these two are for sure my favorite lenses ever.
Sony FE 24mm f1.4 G-Master Lens – Buy from (Amazon | B&H Photo)

Sony FE 85mm f1.8 Lens – Buy from (Amazon | B&H Photo)