As a professional photographer or beginner photographer, having a blog can bring several benefits and I think that every photographer should have one. A photography blog can show your expertise for potential clients and it's a great way to build your portfolio and reputation in the industry.
When I started my photo blog website, I had a difficult time coming up with photography blog post ideas. After some research and some consistent writing, I started to come up with more and more photo blog ideas which I enjoyed writing about, but also resonated with my viewers.
To help you get started with your photo blog, I've listed of 30 of the best photography blog post ideas that you can use for your own website!
1. What's in My Camera Bag
Showcasing what you're carrying in your camera bag is a great blog post idea. I do this quite often here on Gridfiti, but we also have a dedicated Instagram page called @gearspread that does this too. A quick round-up of the gear you carry on a specific photoshoot is always interesting!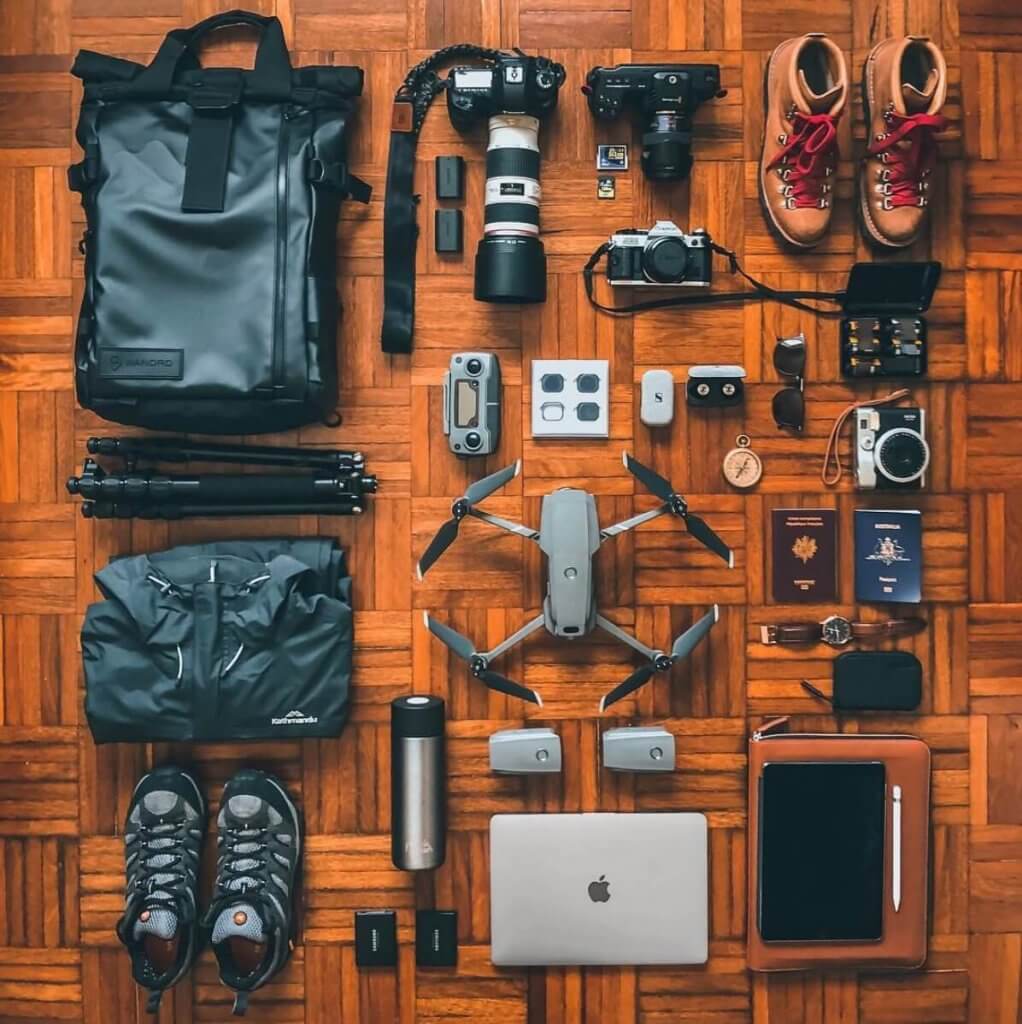 2. Personal Photoshoot Experience
Every photographer takes photos in a unique way so it's interesting to see how someone else takes photos. Outlining the process of your photoshoot is another cool article idea. In my recent trip to New York, I did a lot of urban photography and documented my photoshoots.
3. General Photography Tips, Tricks, and Techniques
As you continue shooting more and more, you start to photograph more efficiently. Sharing these tips and tricks can be very useful to your readers. In some blog posts I've wrote, I've provided my fairy lights photography tips and tricks.
4. Showcase Your Desk Setup & Workspace
There's something so cool about seeing someone else's workspace and desk setup. A desk setup tour and a run down of your workspace is a great photography blog post idea. Tag us @gridfiti in your workspace setups!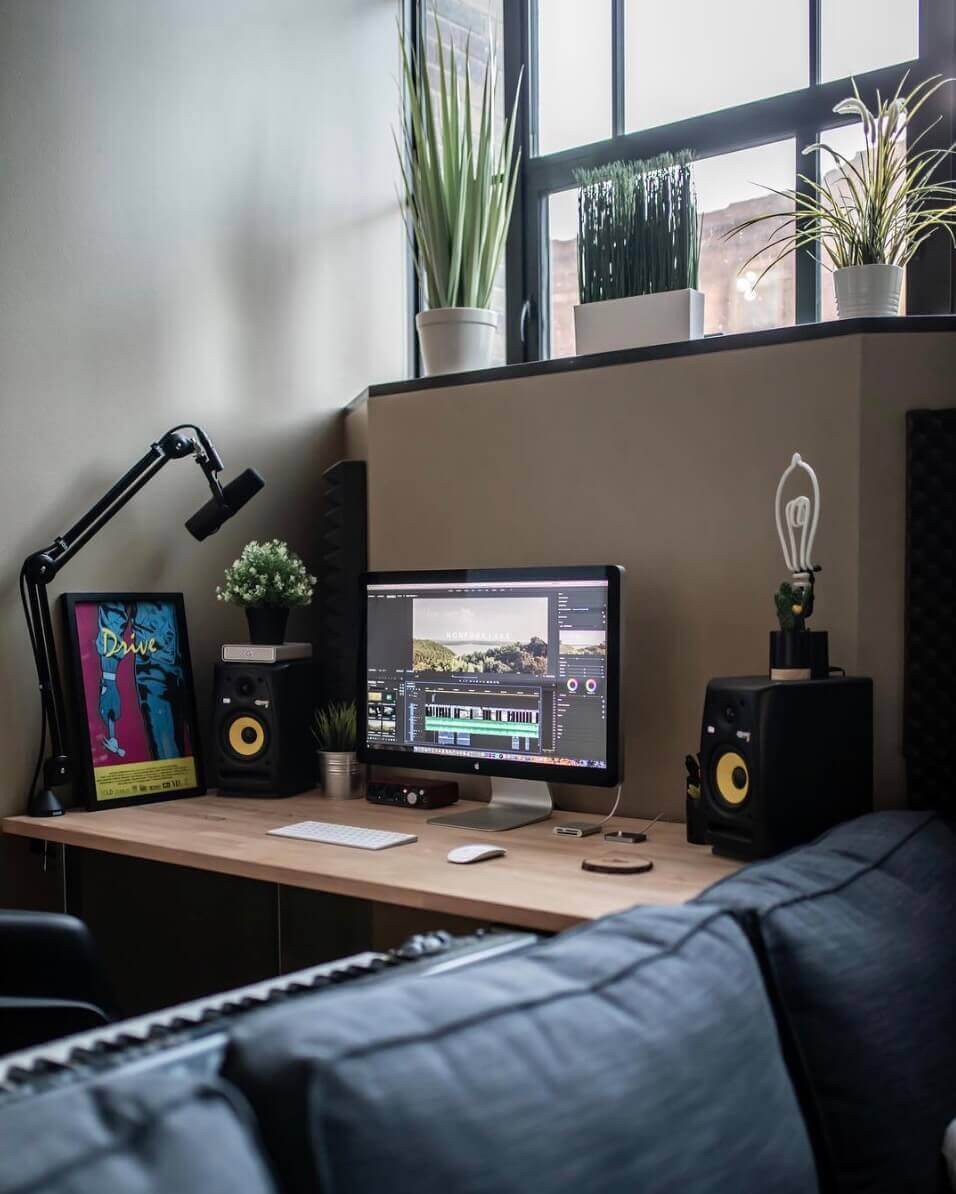 5. Travel Photography Blog Posts
I love to travel and I love to document my travels. Putting your trip into a blog post with some of the photos you took and some of your travel recommendations makes for a great post. Chances are someone else might be travelling to that exact same city and will appreciate your recommendations!
Alen Palander is an incredible photographer I follow and he has a post titled "5 cities that surprised me as a photographer" and it provides great insight on some of his favorite places for photography. In his post, he includes images that he's taken in the cities along with a small description about what he enjoyed there!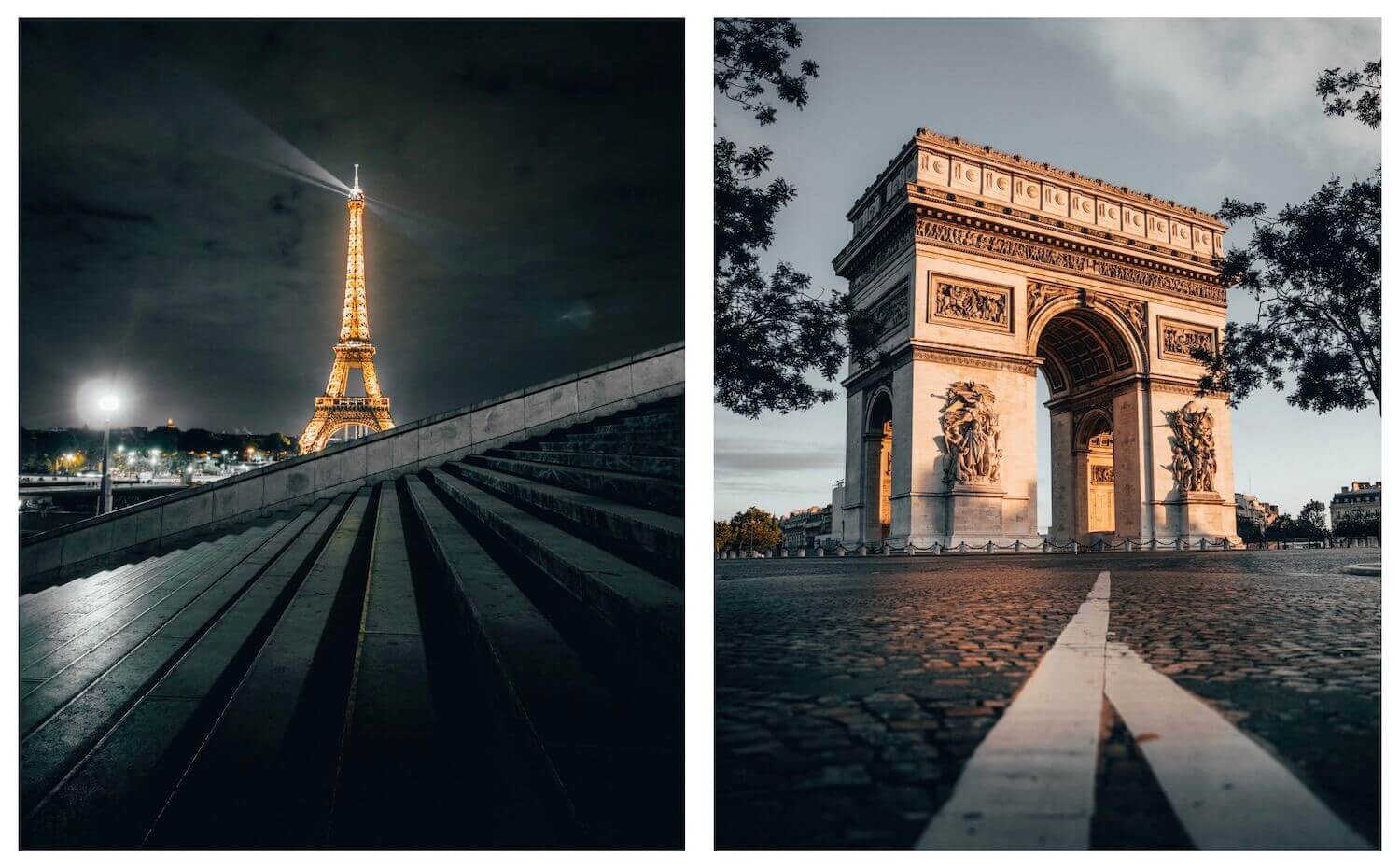 6. Best Location-Based Photo Spots Blog
Writing a blog post about the different photo spots that photographers should check out in a specific city is a good post idea. I recently wrote a blog post about my favorite New York photography spots and got a lot of love for it!
7. Photography Inspiration Blog Posts
Every photographer is inspired by some way or form. Either compiling a list of photos that inspire you or showcasing the people that inspire you is a great idea for a blog post! If you're inspired by things outside of photography, include that too!
8. Interview Other Photographers & Friends
Struggling to write about yourself? Why not document other photographers that you might know around you. I love learning about what other photographers carry around and their story, so I like to do interviews once in a while. Here is a post I wrote which features the camera bags of other photographers!
The photography community is one of the best groups to be apart of. It feels like we're all on the same mission and have similar goals so we can relate with each other so much more. I've found that I've learned the most with photography when I shoot with other photographers and creatives. You can learn so much from shadowing a professional or learning with a group of other creatives.
I listen to a lot of podcasts and podcasts are a great way to learn photography on the go! Here's one of my favorites from Sara Dietschy and Peter McKinnon.
9. Best Accessories & Photography Tools
I personally love showing the different accessories and photography tools that I use. The smaller pieces of technology are super interesting to me because of how big of a difference they make. You can easily list off your favorite tech essentials or photography accessories in a blog post.
10. Camera Gear & Tech Review Blogging
One thing us photographers love is gear. Talk about your camera gear and even give write a review about some of your favorite and not-so-favorite camera gear. Chances are there will be someone out there that is interested in your thoughts! Here is a travel bag review I made for my blog.
11. Photography Ideas & Concepts
Coming up with a list of ideas for a photoshoot can make for a great article. I wrote a blog post about some creative photography ideas and showed some examples of these ideas in action.
12. Lightroom Editing Blogs & Tutorials
These are some of my favorite blog posts. Seeing how other photographers edit a photo in Lightroom is so interesting to me and I always find myself learning something new every blog post I read. What's great about photography is that you can always learn and improve, so I find myself doing so when reading about Lightroom edits.
Timelapse photographer and videographer Matthew Vandeputte (@matjoez)  has his own blog and actually wrote a post about timelapse editing in Lightroom. It's a short and concise post, but he goes through tips and tricks which I didn't know myself.
A Lightroom tutorial is a perfect example of a valuable photography blog post idea!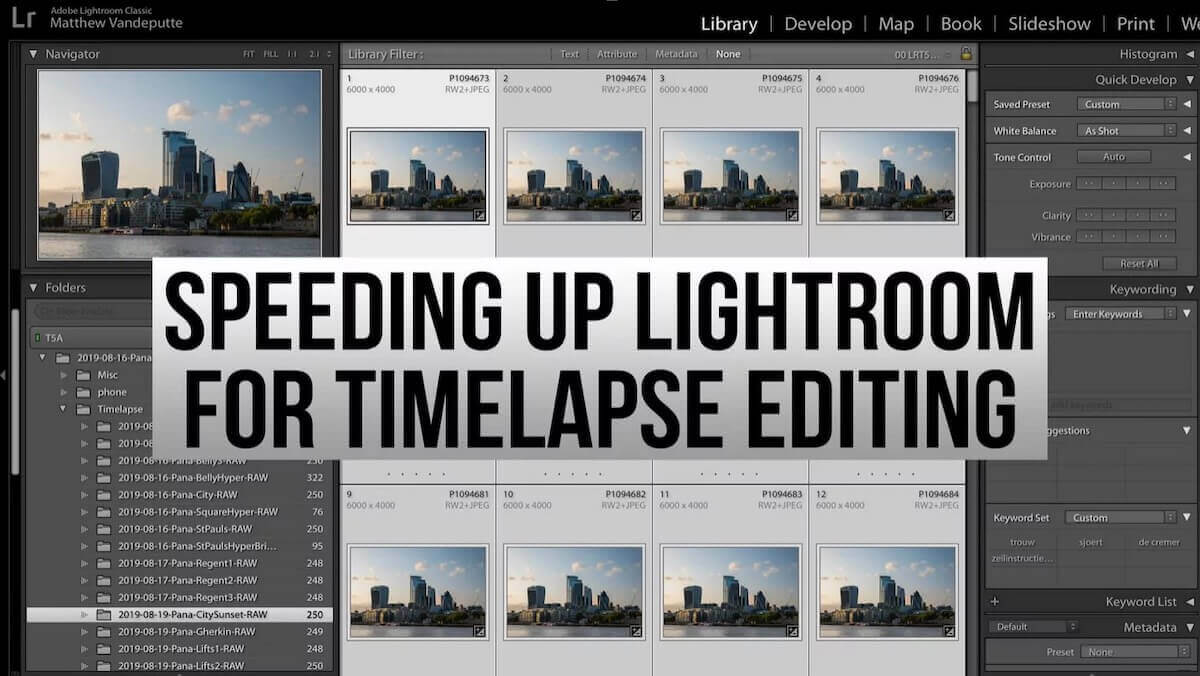 13. Photography Book Recommendations
I love having physical copies of books and photos. Having tangible goods just makes it so much more valuable and I find that I get more out of it. I've recently been purchasing photo books from some of my favorite photographers and I think a list of the best photo books would make for a great blog post.
14. Before & After Photosets
The difference from an image straight of the camera and an image after an edit can be quite drastic. Having a photo blog post that showcases the before and after of a photo would be very interesting to your readers. I've seen many big name photographers do this and it's always so amazing to see the change from start to finish!
15. Vlogs on YouTube
If you have any experience in video, you can create video logs on YouTube. Video is definitely a medium that continues to emerge, so having the ability to create video blogs is a great skill to have. You can even incorporate video into blog posts on your website to go along with your text. Here are some amazing photographers that have started photography YouTube channels!
16. Guest Posts on Other Photography Blogs
If you're looking for a way to get more exposure to your blog, you should consider guest posting on another photography blog! Writing for another website is a great way for you to practice your writing skills, but also a great way to showcase your expertise to another audience. Another big benefit is getting a backlink back to your photography blog, which will help you rank on search engines! We also accept guest posts so feel free to start writing here!
17. Day in the Life of a Photographer
I'm sure that you've had some pretty hectic days as a photographer. Job after job and deadline after deadline, a lot can happen in a single day. Why not document your day/week and reflect on what happened. What did you learn? How can you improve? I learn something new after every photoshoot, so I'm sure you do too!
18. List of Your Best Photography Resources
It's important to always learn as a photographer especially with all of the new technology that comes out each year. Create a list of your favorite photography resources such as YouTube channels, websites, and people that you've learned from as a photographer!
19. Photography as a Business
Whether photography is your full time job or a side hustle, tell us how you make a living doing it! I love hearing about how my creative friends turned their hobby into a living and I know other people would too. Give us tips and tricks on how you may have done the same!
20. Document an Event for a Blog Post
One of the coolest ways to document an event is by taking photos of it. Putting together a blog post with some strong visuals of the event and your experience at the event is such a unique way to cover it. I photographed some music festivals last year and put it all into a blog post!
21. How Did You Get into Photography?
I'm a big believer that every photographer has a story. So, writing about how you got into photography and where it has taken you is a great photography blog post idea. Talk about where you plan on taking your photography skills in the future.
22. Favorite Photography Apps for Mobile & Desktop
I love seeing what other creatives use to edit their photos and the apps they use on a day-to-day basis. Write about the different mobile and desktop applications that you use. Tell us how you're more productive or unproductive with your favorite apps!
23. Photography on a Budget
As you probably know, photography is not cheap… If you can write articles about budgeting as a photographer, you will gain a lot of interest from the community. Any chance I can read up on ways to save money as a photographer, I always click-through!
24. Behind-the-Scenes Photography
There's been a couple times where I was tasked to shoot a behind the scenes of a video with some big internet personalities. This would be a good blog post to showcase the photos and to talk about my experience working with these influencers. Additionally, I've also taken behind the scenes photos of people on tour and that could be written as a blog post too!
25. Photography Goals & Challenges
I think it's always important to challenge yourself as a photographer. Writing out your goals and putting them out to the world will help you achieve them. Photo challenges are also a good way for you to break out of your comfort zone and explore a different genre of photography. I've never done crystal ball photography before, but I challenged myself to learn it and document it!
26. Bloopers and Photos That Didn't Make the Cut
Some photoshoots, I'll take hundreds of photos, but only release a few publicly. A good photography blog post idea would be to showcase photos that didn't make your Instagram feed.
This provides a bit more value for people to visit your website and it's a good way to bring users from your social media to your photo blog.
A photographer named Benjamin Lee (@itchban) had some photo from a portrait shoot and decided to put it into a post on his photography blog. It's visually appealing, but also gives you more flexibility to include more photos than Instagram would allow.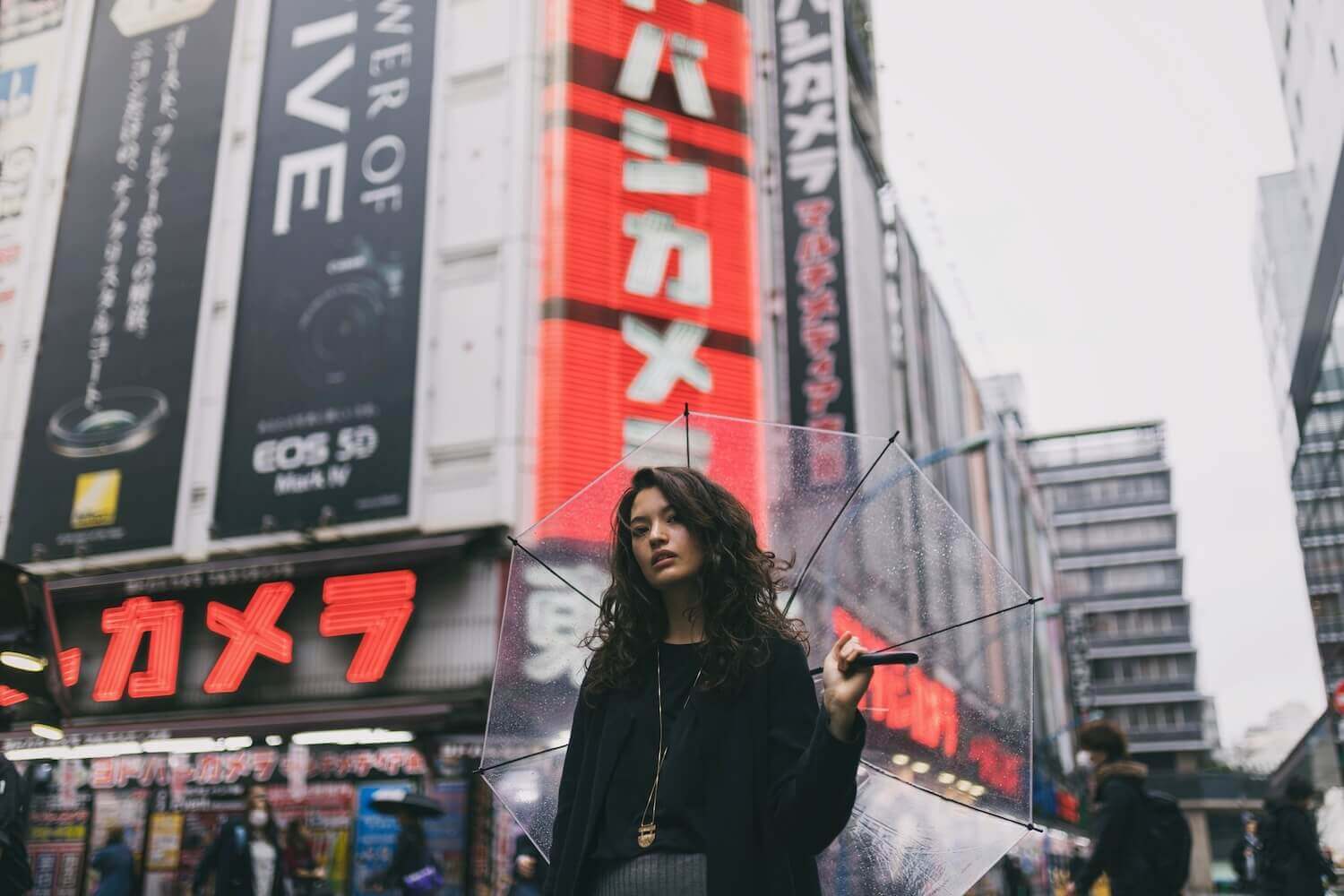 27. How to Grow Your Photography Social Media Channels
Social media is a great way for you to grow your photography brand and having a larger viewership can bring many benefits. If you've done a good job on growing your photography social pages, I would recommend sharing your tips and secrets.
28. Favorite Lighting Techniques
Lighting is such an important part of photography and having the best lighting can make all the difference in an image. Additionally, sharing the time of day that you shoot or any lighting tips or secrets can be a great blog idea. If you can include photos to show as examples, this would help make the post better!
29. Best Camera Lenses & Gear Recommendation Posts
I've gone through so many lenses over the years and I still change lenses based on what I'm taking photos of. Lens recommendations make for a great article and if you can give some insight on what you were taking photos of and the pros and cons, you'll gain interest! I'm sure there is someone out there debating what lens to buy and your favorite lens could be their next lens.
There are so many photography blog posts about gear on the internet, but one of my favorite gear reviewers has to be Andy To. What I enjoy about Andy's reviews is that he gives me visuals via video so I know exactly what I can get out of that piece of content. I like to see gear being used how I would use it rather than a bunch of technical specs that might not even be suitable for my needs.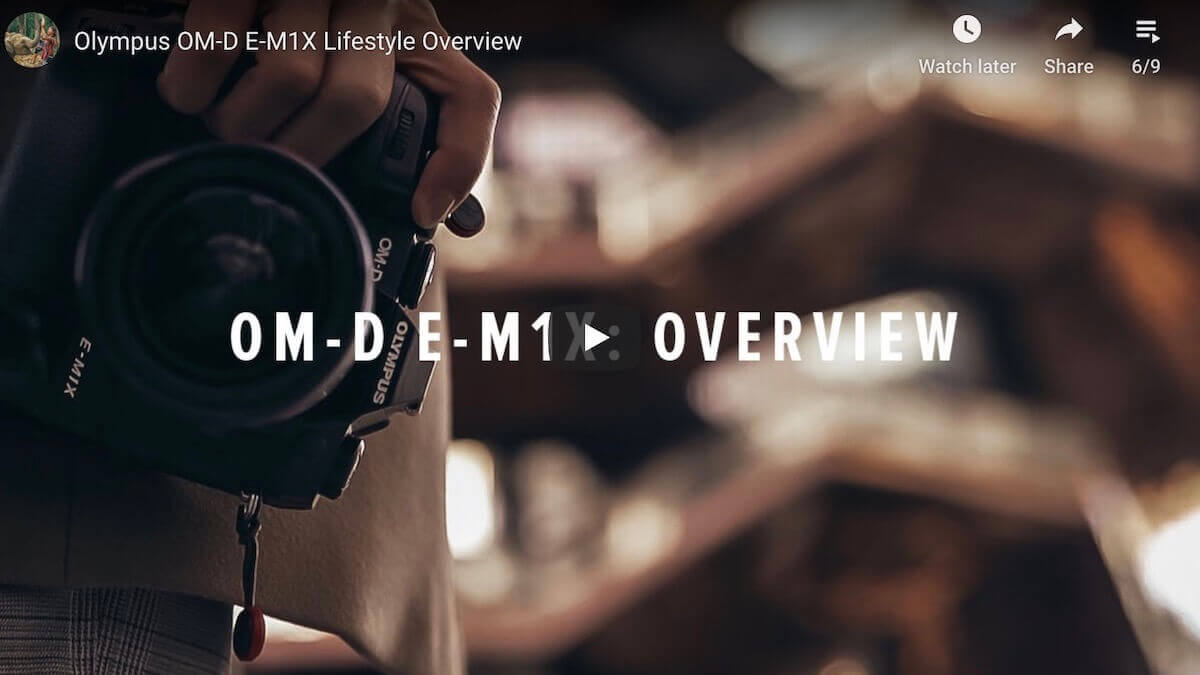 30. Photography Classes & Workshops
One of the most unique photography blog post ideas would be to create a workshop or a class. You can use your blog post to briefly explain what you might be teaching in your course and you create a series of blog posts teaching users about a certain photography subject!
Creating an online course will take time. But, if you're an expert in a specific photography niche – why not share it?
I want to hear what any other photography blog post ideas that you may have! Comment down below and I'll add the best ones to the list. Feel free to leave your photography blog down below too and I will check it out!