From film photography, to the camcorder aesthetic, vinyl records, and beyond – analog is making a comeback like never before. Enter Dispo – David Dobrik's new disposable camera effect app.
Late 2019, David dropped his famed film account @davidsdisposable, and has since reignited excitement around the film photo aesthetic even more. Now, everyone can have a disposable camera in their pocket thanks to Dispo.
Dispo brings together the convenience of a smartphone, and the nostalgia and candidness of film photography – letting users capture disposable-esque shots, without the disposing.
In October 2020, Dispo raised $4 million from Reddit co-founder Alexis Ohanian's new venture Seven Seven Six (the firm's first-ever investment) – and the rest was history. Dispo's team is a lean and mighty machine, and on a mission to create a photo-sharing platform that restores joy and authenticity to the space.
Whether you've just downloaded the app and want to get the most out of it, or just want to know what the heck it's about, here's everything you need to know about Dispo.
How to Use Dispo
Joining the Dispo Beta
The new version of Dispo is now on the App Store, but it's currently in an invite-only beta for iOS. Many users will find themselves stuck on the dreaded "Please find an invite" – and unfortunately in the meantime, you'll need a friend (or a generous person on Twitter) to invite you for now! Each user who is lucky enough to be a part of the beta has 20 invites to hand out, so it shouldn't be long till they make the rounds.
Till you have one of those sweet, coveted invites in your hands, you can still get ready for the next great social network by learning about the app here. We've got you covered!
The Basics – Dispo Camera
When you first open up the app, you're greeted with a Fuji QuickSnap 400-inspired camera interface, including a small viewfinder to see your shots. The camera is simple, with basic functions like a zoom dial, flash on/off, and the ability to flip between your front and back camera. That's it.
Photos you capture in Dispo are available at 9:00am the following day, bringing back the delayed gratification and excitement of waiting for rolls to develop in a film lab. This – paired with no editing abilities, no manual controls, and no option to upload from camera roll – encourages users live in the moment, taking away the fuss over which picture-perfect shot to post immediately after it's snapped.
Dispo's aesthetic is as refreshing as its functions, and doesn't shy away from making a statement. It's fun, colorful, and slick – featuring a neon palette and iridescent textures, alongside smooth animations and haptics. It's a treat to the eyes in a world of sterile, cookie-cutter social media interfaces.
Dispo Rolls
Rolls are essentially albums on Dispo – they display on your profile, and can be public or private. When you're capturing images, you can select which roll you want them to develop to, or add your shots into a roll after the fact, from your private library.
The game-changer with rolls, however, is the added social component. You can join shared rolls where you and your friends can pool together snaps (publicly or privately), creating an archive of memories. Rolls even have leaderboards, rewarding members who post the most snaps to a given roll. Some people are even creating rolls for really niche collections, like @jacksondame's roll featuring shots of objects with primary colors.
When you're scrolling through rolls, it almost feels like scrolling through somebody's actual camera roll – getting a raw glimpse into their day-to-day.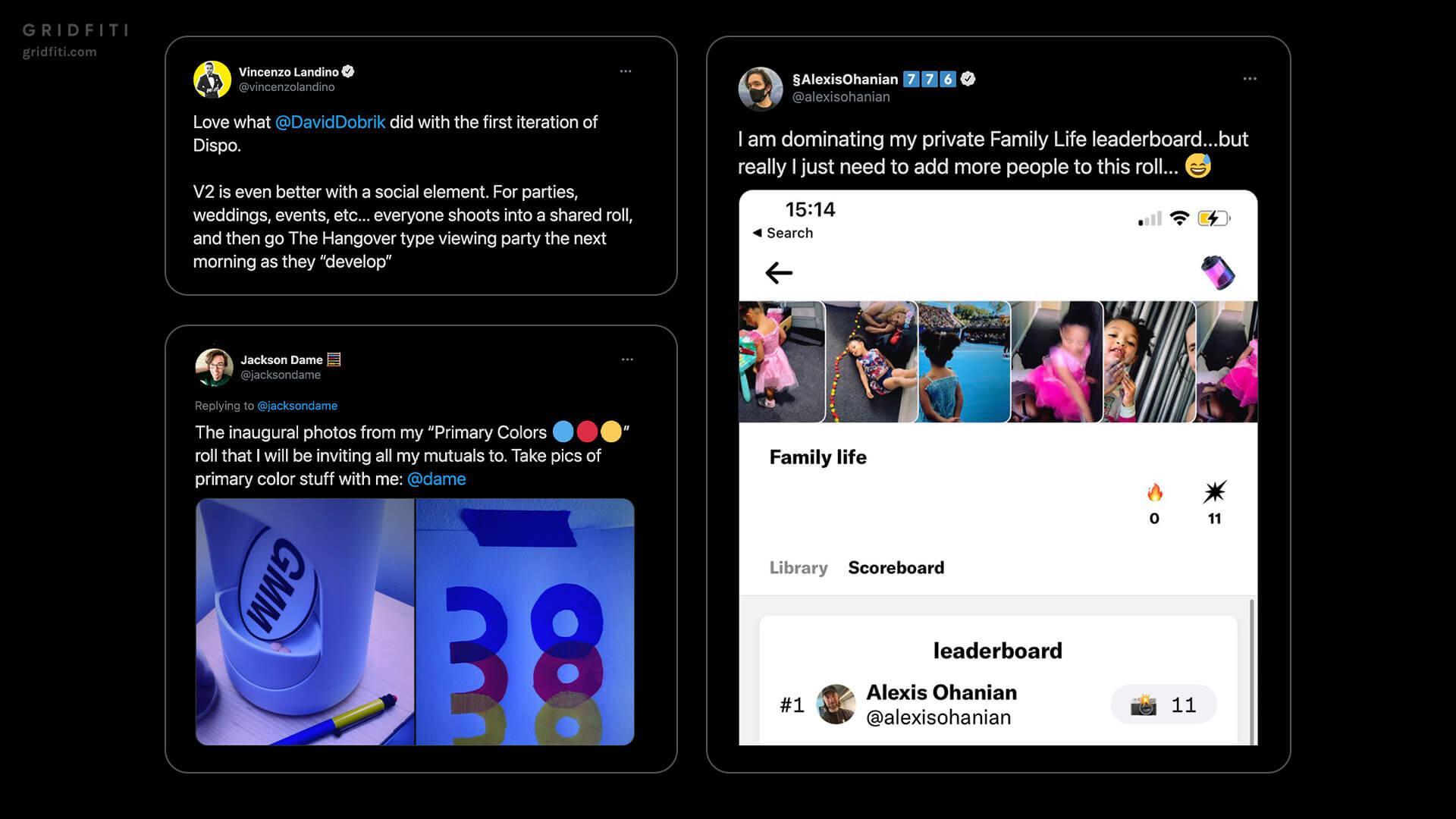 Dispo Rolls to Join
New to Dispo and looking for Rolls to join and get started? Check out a few of our favorites we've set up! To join, go to the Rolls tab at the bottom, then tap the scan icon top right to scan these QR codes. You can either scan using camera, or if you're on mobile, screenshot the roll(s) below you want to join, then choose "Scan from Camera Roll" in Dispo.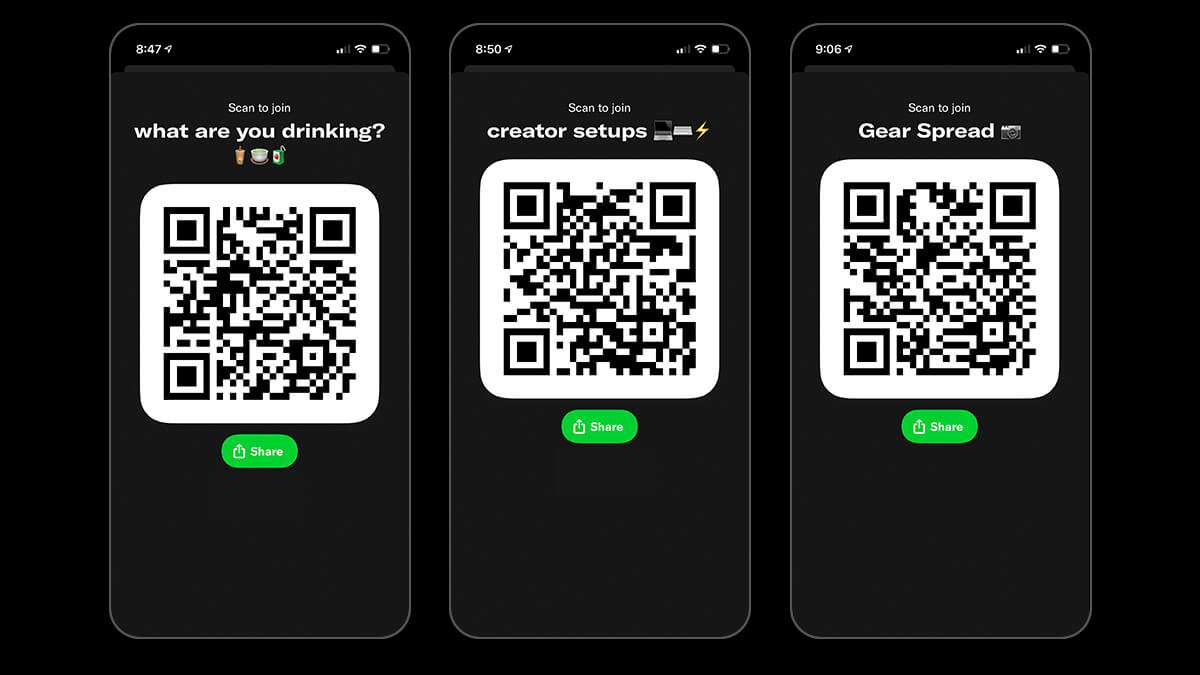 Dispo Sample Images
Check out some of the inaugural images on the Dispo app! We love how users are capturing beauty of everyday things.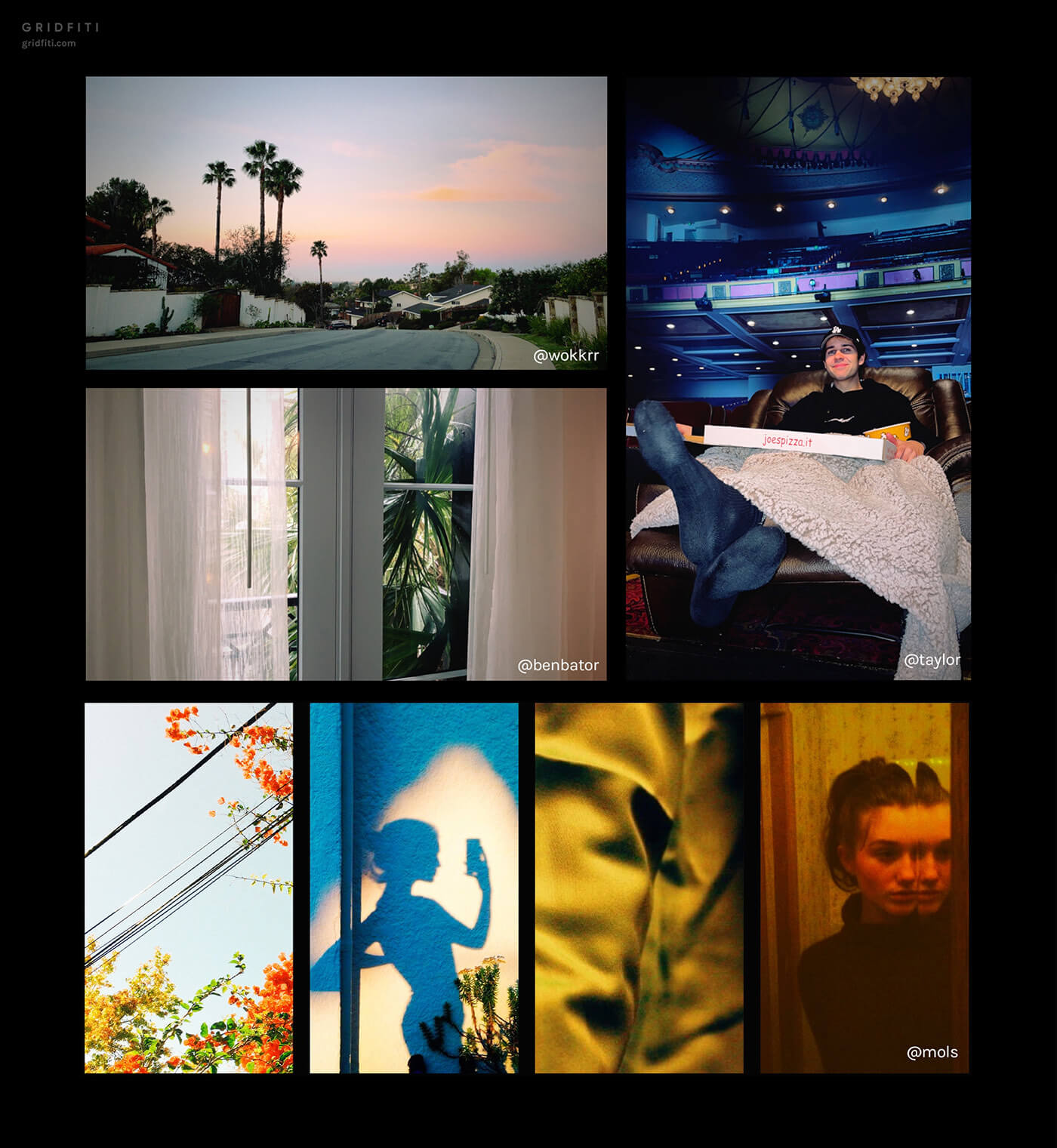 Dispo Profile Overview
Dispo profiles are pretty simple – you have your cover image made up of your best snaps, as well as a bio, and basic metrics – like number of shots taken, followers, and your fire emoji (more on that below!).
Pro tip: the app has also some nifty in-bio smart linking to other social platforms. Just put the platform name ("twitter", "instagram"/"ig", "tiktok", "vsco", "snap" etc.) in front of your handle, and it will all auto-link!
What Does the Fire Emoji Mean? 🔥
According to the app's support page, the fire emoji on both Dispo profiles and Dispo Rolls, are streaks. The ins and outs of it are still a bit of an enigma, but the app does provide a flame-y badge of honour rewarding users who snap consistently.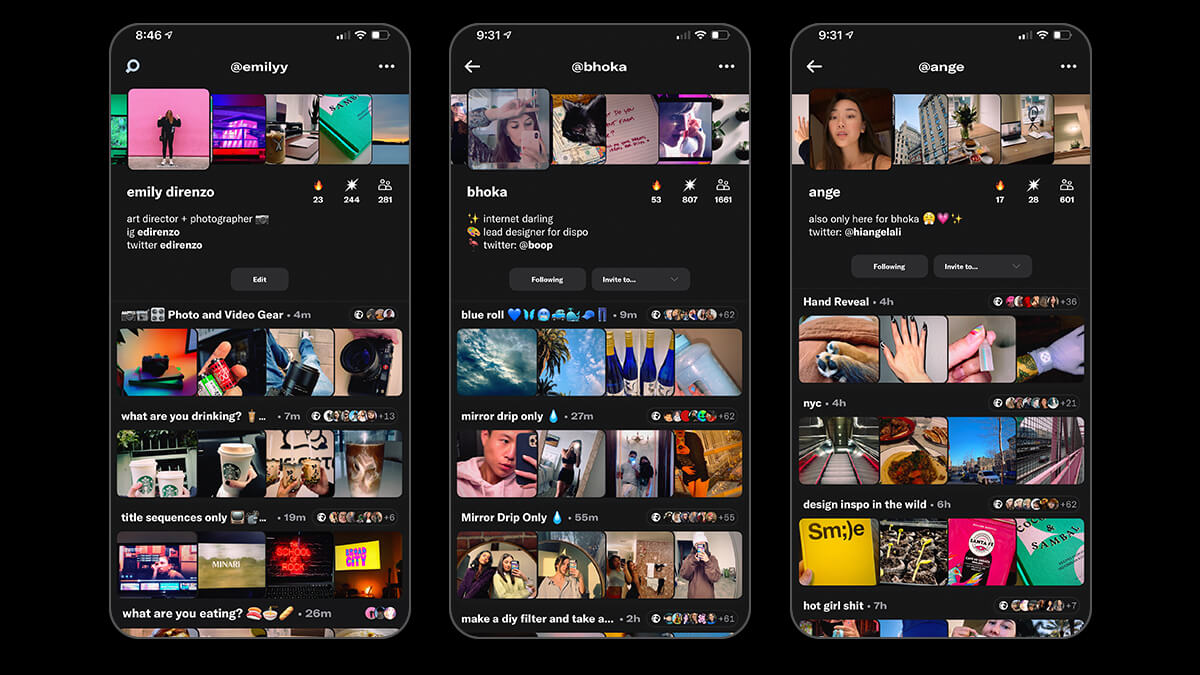 The Team
You can thank Dispo's nimble team of all-stars for the noisemaking platform: ringleader David Dobrik, alongside co-founders Natalie Mariduena, Daniel Liss and Jack Reed, lead designer Briana Hokanson aka Bhoka, iOS engineer Malone Hedges, backend engineer Regynald Augustin, VP of Community TJ Taylor, designer Michael Shillingburg, investor Alexis Ohanian, and more.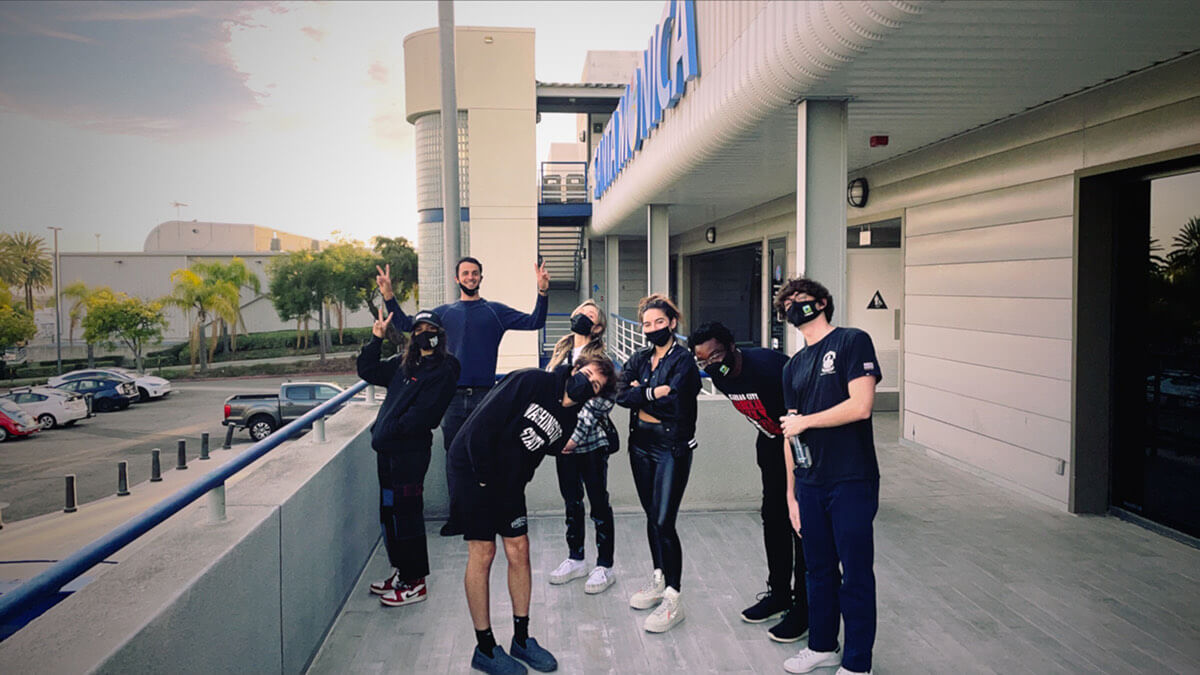 Photo by @dispo on Dispo
What's Next?
Down the road, we see lots of opportunity for Dispo to continue to disrupt the photo-sharing space. With potential ranging from limited time filters/rolls, express development, artist collaborations, subscriptions, and more.
Final Thoughts
In the over-filtered, over-curated age of Instagram, Dispo offers a refreshing take on photo-sharing. Its carefree, candid, and authentic nature is a welcomed vibe for the next wave of social media platforms. We're looking forward to seeing where David and his team takes the platform in the months and years to come.