I'm Devon, a 25 year old professional interior and landscape photographer from Windsor, Canada. I've always enjoyed having a camera with me – when I was a kid I would bring disposable cameras with me on vacation, and mess around with an old polaroid my parents had. I never really thought about being a "photographer", and initially wanted to go into journalism or writing. I went to the University of Windsor and Graduated with a double major in Creative Writing/English Literature and Communications, Media, and Film. The intent was to get as much writing and film making experience as possible, and then go starve to death in LA, trying to be a television writer. Around the end of my 4th year of university, I was hired by a local real estate agent to make real estate videos. Once I graduated, he hired me full time to work on his team as the photographer/videographer/social media guy.
After about 8 months or so, there wasn't enough work for me to do it full time with him, so I started my own business. It quickly grew, and now I shoot interior photography and video full time for over 100 realtors, as well as interior designers, architects, building companies, and hotels. Outside of my commercial work, I shoot landscape photos as well, for print and licensing. I've traveled to a few places, including Iceland, the national parks of southern Utah (Zion, Arches, Canyon-lands, Bryce Canyon), and will be travelling to Death Valley and Sequoia National Park around Christmas. I've been shooting full time running my own business.
Camera Gear of Professional Interior and Landscape Photographer
Interior and Landscape Photographer Camera Gear Includes:
Manfrotto 055 Carbon Fiber (Holds the Edelkrone Slider)
Edelkrone Slider Plus V2 Medium (For Real Estate Videos)
LEE Filter Hard and Soft GND Set (.3, .6, .9 for both)
Canon 5Ds w/ Canon 11-24mm F4L(My day-to-day work horse. About 80% of my Real estate work is done with this)
Canon 6D with Canon 24mm 1.4L
Canon 24mm TS-E F3.5L (My all time favourite lens)
Canon 17mm TS-E F4L
Canon 6D w/ Canon 16-35 F2.8L (My back up/2nd camera)
What inspired you to get into photography or videography?
It was a job at first to be honest. I truly enjoy my day to day work of shooting homes and buildings, but I more or less grew to love it after getting into it, rather than being in love with it first. But what has always inspired me to shoot landscapes and in particular long exposures, strangely enough, is a story called "Slaughterhouse 5" by Kurt Vonnegut. In it, there's these aliens called Tralfamadorians that see all of time as basically one big picture, from beginning to end. For me, long exposures sort of capture that idea – they are relatively long periods of time, captured in a 2D image. The idea that you can capture that passage of time of a single moment is really fascinating to me.
What is one photo or video that you are most proud of and why?
It's really hard to pick just one. If I had to though, it's probably my photo of The Narrows in Zion National Park. That photo really made me feel like I was "in" as a professional photographer, as I had finally captured a landscape "the way" it should look – the way photos other photographers captured looked and felt, that I had never achieved before. It's also been one of my best selling and most popular prints.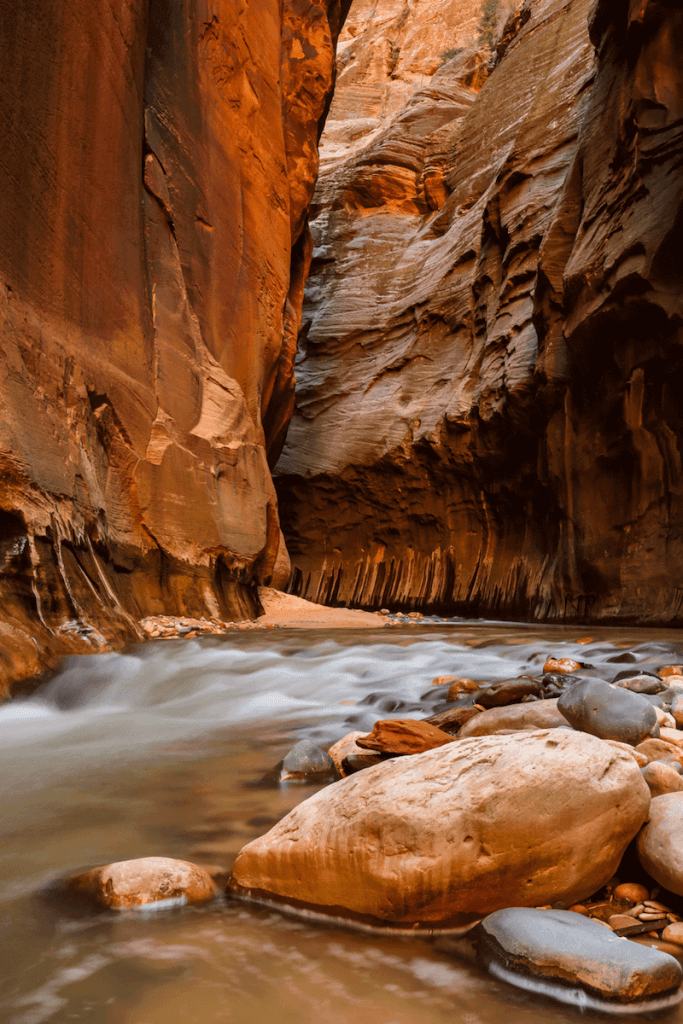 Do you have any advice for any creators out there reading this?
First thing, learn all you can about running a business cause that's what you'll be doing. Learn how to register your tax number, learn how to pay taxes, get a business number, bookkeeping, all that boring stuff. It's what you'll be doing a lot of. Same thing with marketing and advertising. Think of the biggest brands you know. They don't stop advertising and getting their name out there. You've got to do that too. There's a million people trying to do this, and in order to do it, you have to do it the best. Once you've got a handle on it, then jump in with both feet, work your ass off, and results will come and you can make a living off of it. It is work, and it will be hard, but it's 100% worth it. Just like anything, the more you put in, the more you'll get out. It just takes some patience, commitment, and courage.
---
Social Media:
Website is www.devonpastorius.com and www.windsorrealestatephotography.com
Instagram is @devopast
500px account is https://500px.com/devon9