My name is Adam Stanzak and I am a 26 year old filmmaker and photographer from Los Angeles, California. I bought my first camcorder when I was 13 years old to shoot friends skateboarding and film skits. The curiosity to capture moments and tell stories grew into a passion and lifestyle, and in due course, a career. I've had the privilege to work with some of my favourite brands and artists, as well as travel the world through filmmaking and photography. I run Drastic with Michael Paredes, which specializes in music videos, documentaries, promotional content, short films and photography services. I'm grateful to also be Grenco Science's in-house photographer and video director.
The Camera Gear of LA Photographer Adam Stanzak
Below items are just a glimpse of Adam's daily essentials that help capture the magic.
Canon's EF f/2.8 zoom lens trinity ensure crisp and quality images on their 5D mark iii.
It's not the HERO4 but who cares, the GoPro HERO3+ black edition is beyond sufficient for drastic POV shots.
Although occasionally used for shooting when the big guns are already in use, my iPhone 6s + helps navigate from venture to escapade.
And of course the G Pen Elite keeps me in the right mindset, simultaneously grounded and lifted.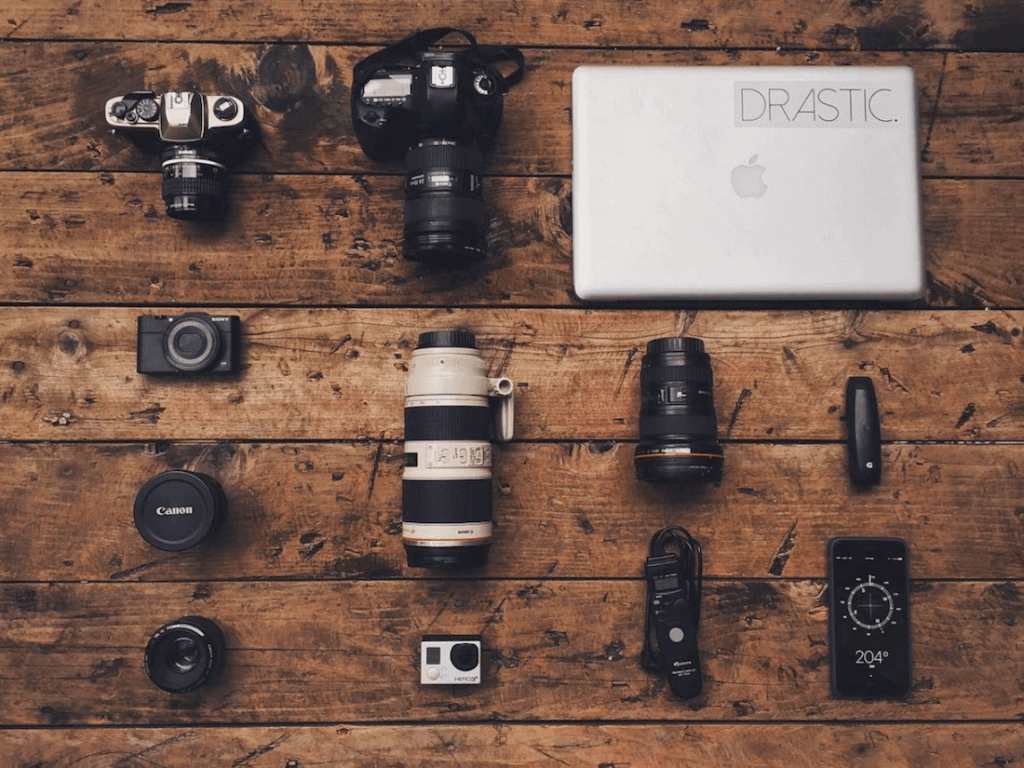 What's in Adam's camera kit? Check out his essentials (from left to right, top to bottom):
What is the most enjoyable and what is the most difficult part about your profession?
The most enjoyable part of my profession is making my dreams come to life. I'm able to see ideas transform into realities and  collaborate with top shelf virtuosos whose art I appreciate and admire. Traveling, experiencing different cultures is also an enriching bonus.
The toughest part is managing my time. There never seems to be enough hours in the day to conquer what I set out to do.
"Day of Boards is a personal project I've wanted to do since I moved to California. Creating it with my dude Tony Oberstar, the wizard that introduced me to the video camera, was only fitting. Filming each other skateboard in his basement in 7th grade is my earliest memory of making videos. We've advanced our range since then, but it's nice bringing it back to the roots. My board skills are far from where they used to be, but that's just more reason to step my game up and do it even better next year."
Day of Boards from Adam Stanzak on Vimeo.
What are some projects or goals that you are trying to achieve in the short term and long term?
Short term: It'd be wonderful to have a project selected as a "Vimeo Staff Pick."
Long term: I'd like to write and direct feature films, see them in theatres, then stream on Netflix. I also aspire to shoot editorials and covers for National Geographic, Thrasher, Time, Vice, Rolling Stone and Fader, along with commercial campaigns for more of my favorite brands and additional album covers for friends in my squadron. Last but not least I'd like to open people's eyes through storytelling. Whether that means integrating underexposed social issues into my stories or prompting people to think twice after seeing a provoking image. Either way, it'd be gratifying to curve people's behavior in a positive way.
Below are some additional gear essentials that Adam uses to capture the moments:
The Canon 7D, flash and pocket wizards are great for shooting scenarios where light and a fast shutter speed are crucial, particularly skateboarding.
Initially I detested the idea of using a kindle, but for downtime in-between shoots or flights, it's a useful, compact source for an extensive collection of literature.
The G Pen provides a great boost that's discreet yet effective.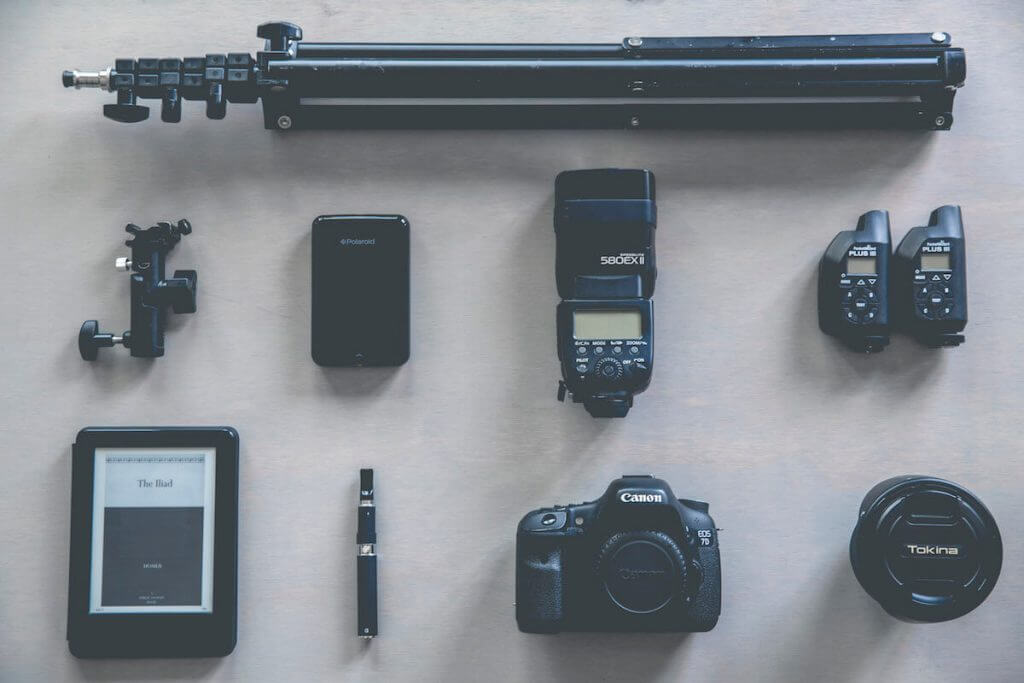 Adam Stanzak's Ancillary Arsenal:
Light Stand Adapter
Swivel Umbrella
G Pen Vaporizer
What's the craziest thing that has happened while filming, travelling, or just that you've experienced in general?
The craziest thing I've experienced is the Gumball 3000. I was almost stranded in Paris, detained in Spain, I can't go into all the details but that shit was wild. Shout out G Pen for bringing me on the voyage of a lifetime.
Just as crazy of an experience, for different reasons, was working as a PA on the intro credits for Fully Flared. The first day, Spike Jonze parks his Vespa about 15 feet from me and Tony. Walks right up to Tony, shakes his hand, then shakes mine and introduces himself. We're 18 and 19 at the time, Yeah Right! was freshly encoded in our video DNA, to be apart of the sequel, even as PA's, was beyond lit.
Do you have any life or professional advice for the people out there?
As cliché as it sounds (and it's all been said before), follow your dreams and listen to your heart. We have limited time on this planet, life is too short to be anyone but yourself. Read more phone less, take adventures, tell your A-listers you love 'em, wander freely, allow yourself to live up to your full potential, rock out, have fun, question everything, pay attention, never stop learning, give thanks and think. A wise mentor once reminded me, "even the smallest act can hold a victory." Nurture your Personal Legend.
Another look at Adam's analog gear essentials below:
Shooting on film usually requires more patience and precision than on digital. It's healthy to take it back to the analog ways every now and then to refresh.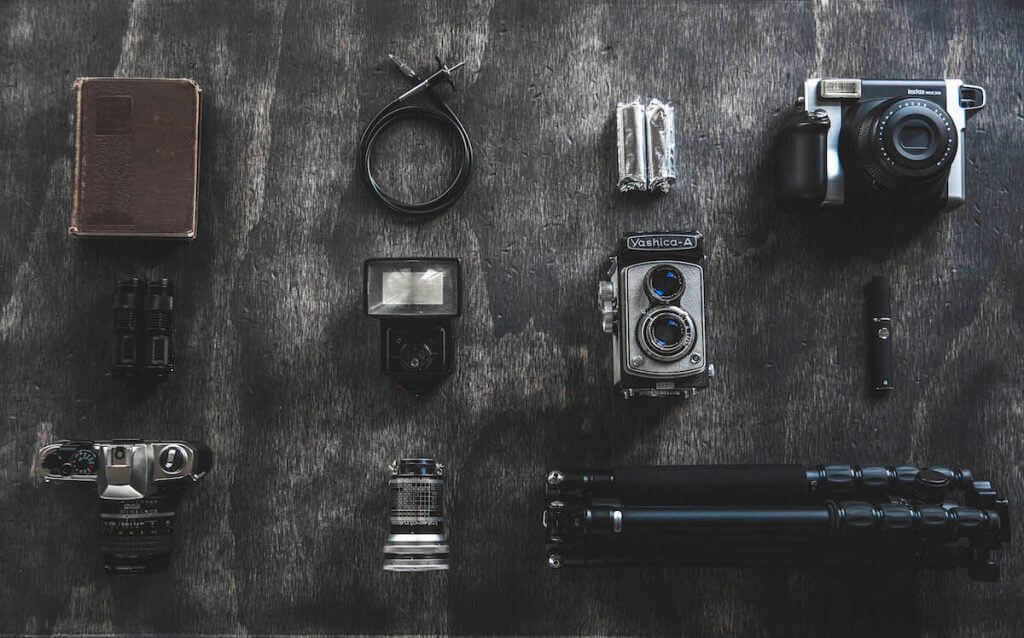 Adam Stanzak's Analog Ensemble:
Medium Format Shutter Release
Two rolls of 120mm film
Two Wallyshine Flashlights
35mm Flash
Yashica-A TLR 120mm
microG G Pen
Nikon FM-10 35mm
Director's Viewfinder
---
Social Media:
Check out itisdrastic.com and gpen.com/blog to see Adam's latest visuals.