One of the most controversial changes with the new MacBook Pros is the switch from USB to USB-C ports. With this change, you are required to buy new MacBook Pro accessories if you were previously on the USB port MacBook Pros.
I just recently bit the bullet and broke the bank with my recent MacBook Pro upgrade. Going from the 2012 Retina i5 MacBook Pro to the newly released 2018 MacBook Pro i9. After some research and some of my own personal testing/usage, I have come up with a list of the best MacBook Pro accessories for Apple laptop users in 2019.
Overview of the Best MacBook Pro Accessories in 2019: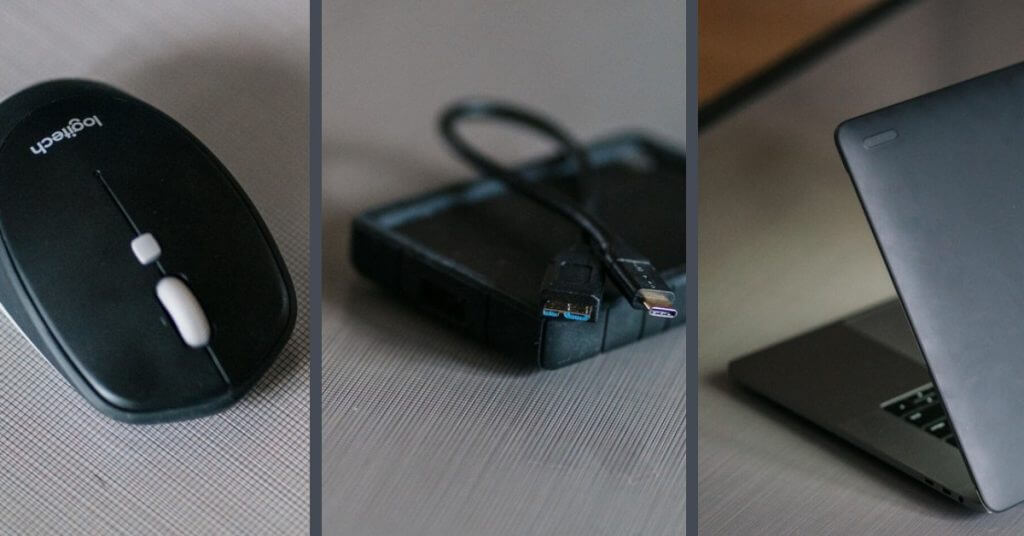 15 inch Laptop case cover
USB Adapters
SD Card Reader
External Hard Drive Cables
Bluetooth Mouse
Air Blaster
Microfiber Cloth
Lap Desk Cushion
Lightning Cable
Earphones
Bluetooth Keyboard
Ultrawide Monitor
SSD Portable Hard Drive
1. MOSISO MacBook Pro Case Cover
MOSISO 15 inch MacBook Pro 2018 Case – Buy from Amazon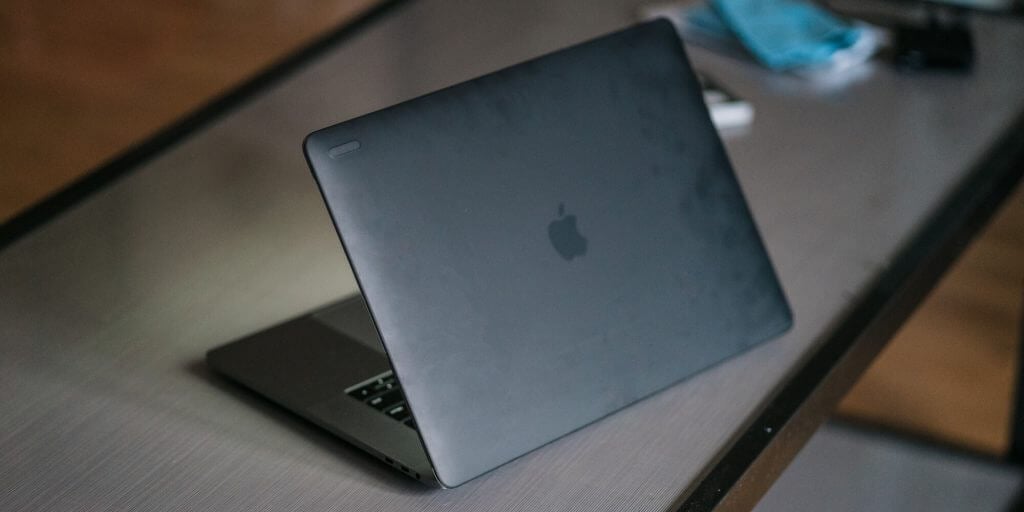 The first item I recommend is getting a case to protect this expensive piece of Apple technology. The cases I typically like to get are the hard shell covers and they are fairly inexpensive on Amazon, but very worthwhile. For the hard shell case, I don't attach the bottom shell to the bottom of the MacBook Pro because the throttling heat issues are already bad enough and from past experience, I found that the bottom piece contributed to the increased heat produced by the MacBook.
Additionally, the case protects your Apple laptop from scratches and dents which can happen when you're constantly moving around and transporting your laptop from one desk to another.
2. Aukey USB-C to USB 3.0 Adapter
Aukey USB-C to USB 3.0 Adapter – Buy from Amazon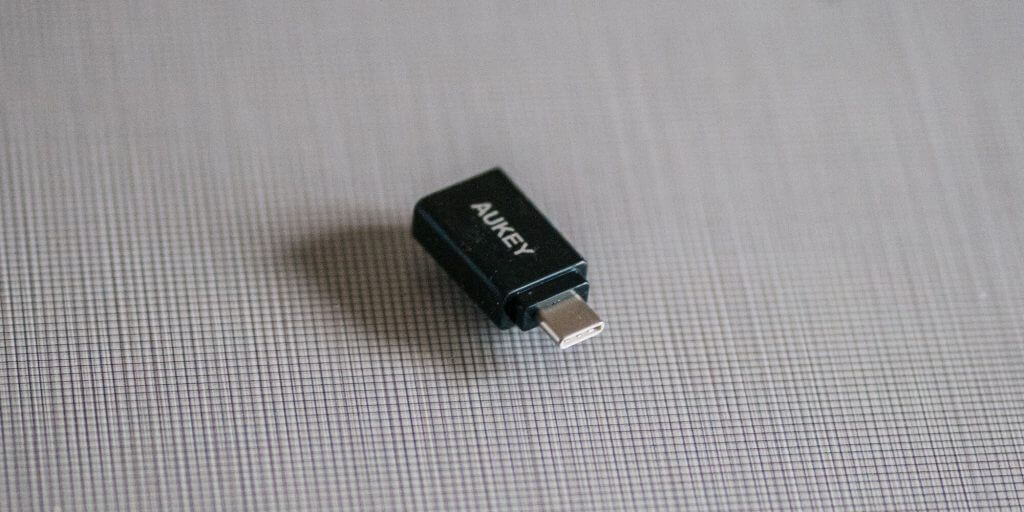 Since Apple changed the ports on the MacBooks from USB to USB-C, I had no choice but to invest in new cords, cables, and dongles. For the cables that I couldn't replace with USB-C or for times where I needed a USB port quick, I bought this two pack of USB to USB-C adapters from Aukey. I've bought from them before and I explain more about why I prefer Aukey in my tech bag essentials post. These adapters are small, minimal, and are fairly cheap.
Before I got the Aukey adapters, I bought the full dongle which included a couple USB to USB-C adapters, SD card reader, and HDMI adapter. But I quickly returned it to Amazon after I got it because I noticed that it was bulky, hard to take out, and decently expensive for what I really did not need.
3. ProGrade Digital SD Card Reader (USB-C and USB 3.0 Compatible)
ProGrade Card Reader – Buy from (Amazon / B&H Photo)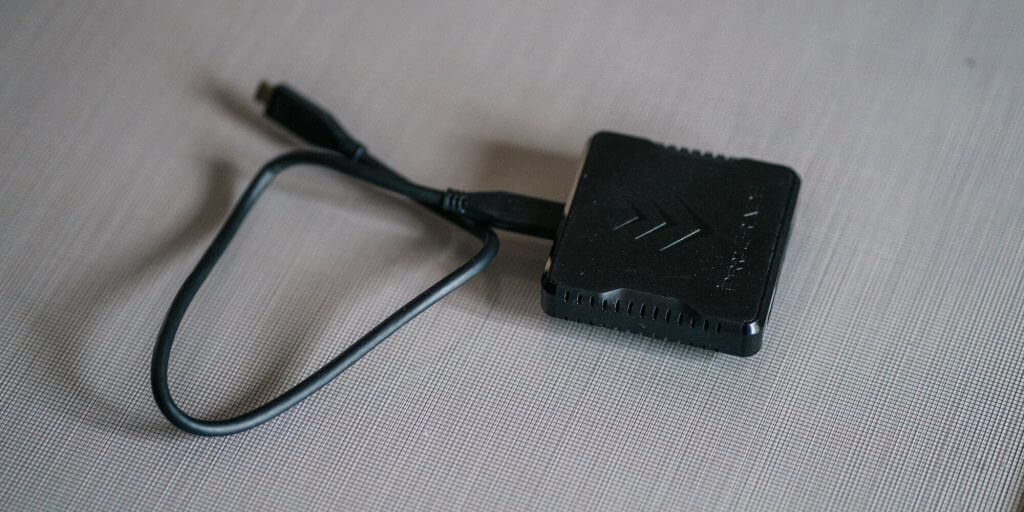 The biggest difference for me with the MacBook Pro change was the lack of an SD card reader on the new MacBook. As a photographer and videographer, this was essential to me for faster edits, so with the 2018 MacBook Pro, I was forced to find an external SD card reader that uses USB-C.
The SD card reader I ended up choosing was the SD card reader from ProGrade Digital which also doubles as a compact flash card reader as well. The ProGrade Digital SD cards are fast and perfect for my Sony A7iii. Although the ProGrade card reader is a bit larger in size, it offers a neat designer where you can mount your SD card reader to the outside of your MacBook using a magnetic sticker that they provide. After a couple months of usage, the card reader and the SD cards have been extremely reliable while providing me with little to no buffer time in between photos and video.
4. External Hard Drive Cables (USB-C to Micro 3-B)
CableCreation Hard Drive USB-C Cable – Buy from Amazon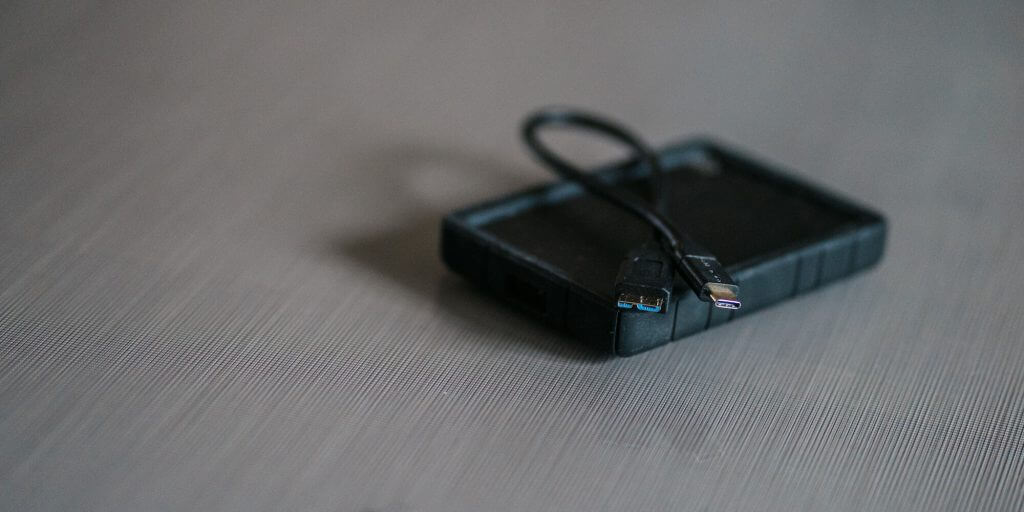 One of my big concerns when switching to the MacBook Pro was losing the ability to use my portable external hard drives. I didn't want to carry around an adapter or dongle, but a friend told me I could buy a cable that connects directly from my hard drive to the USB-C port on my MacBook and this was game changing. Not sure if this was a Placebo effect, but I do notice that the transfer speed from my external hard drive to my MacBook Pro is faster. More importantly, I don't have to worry about carrying around an adapter everywhere since I'm always carrying around my hard drive.
5. Logitech M535 Compact Bluetooth Mouse
Logitech Compact Bluetooth Mouse – Buy from Amazon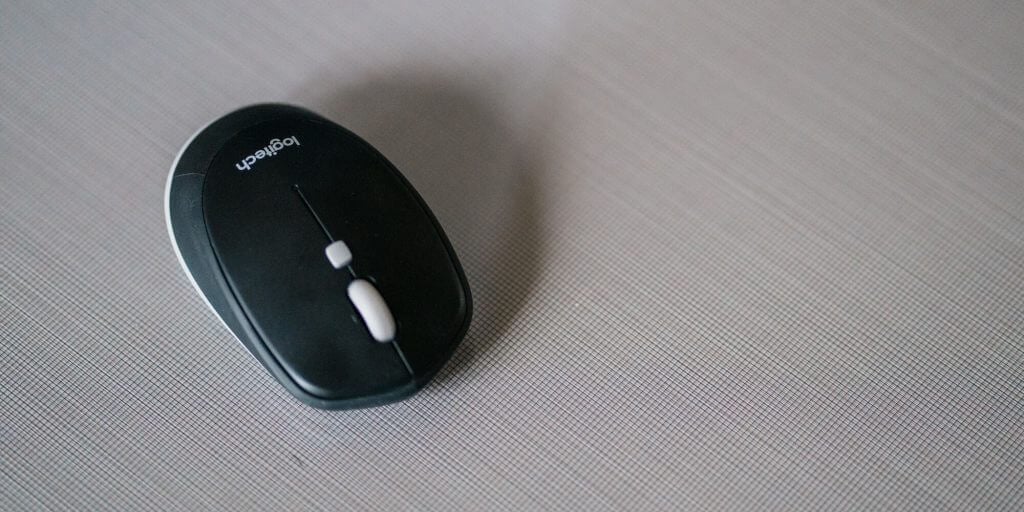 I love to use my mouse when I'm working on my laptop and since the MacBook Pro doesn't have USB ports, I was forced to replace my old mouse for a new Bluetooth mouse. This was one change I was actually pretty happy about. I no longer needed the little USB signal to connect my wireless mouse and so all I needed was a Bluetooth mouse for Bluetooth connection. After some research, I landed upon the Logitech M535 compact bluetooth mouse and it is probably the best MacBook Pro accessory I bought thus far. This Bluetooth mouse was quick to connect to my MacBook Pro and the quality of the mouse was great for its price point. It is smooth, doesn't drain battery, and it is very compact so I can carry it around all the time without it taking too much space.
A good alternative would be the Apple Magic mouse which is very commonly used. I compiled a list of the best desk setups and the Magic mouse and Apple keyboard were two desk accessories which were included pretty often. If you're not a fan of a how small the Logitech is, the Apple mouse it the way to go!
6. Giottos AA1900 Rocket Air Blaster
Giottos Dust Blower – Buy from Amazon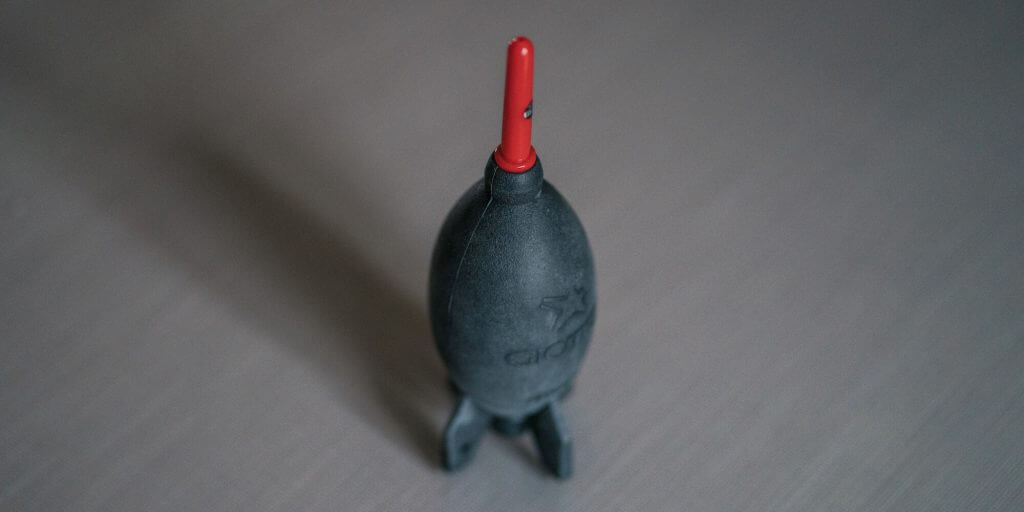 The old 2017 MacBook Pros were known to have issues with the sticky keys on the keyboard when dust or crumbs were stuck in between the keys. So far it looks like Apple updated the keyboard on the 2018 MacBook Pro so that the keys have a membrane and function better, but just in case, I use a duster to clear my keyboard when I'm at home or on the road. I'm a photographer, so I always carry around this dust blower with me and it cleans both my camera sensor and my laptop keyboard well. For price point, it doesn't seem like it provides much value, but it is very useful.
7. Microfiber Cleaning Cloth
Microfiber Cleaning Cloth – Buy from Amazon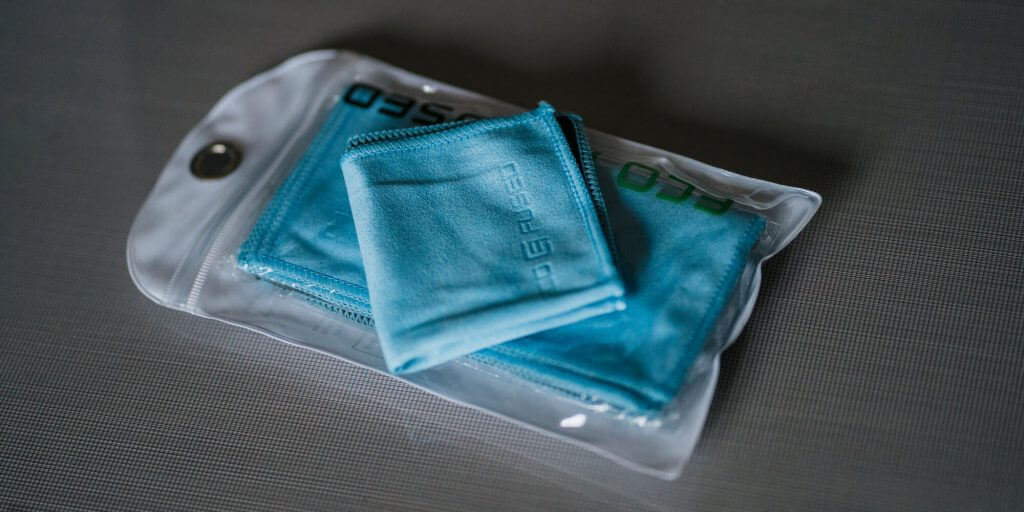 This is something that is hard to avoid for any laptop or screen related device, but having the proper cleaning products are key. When I got the Macbook Pro, I ended up buying a pack of Microfiber cloths to have on deck when I need to wipe my screen down without having to worry about any damage to the screen and keyboard.
8. Lap Desk for 15 inch MacBook Pro
LapGear Lap Desk – Buy from Amazon

This is something I just picked up. The throttling issues are real and the laptop tends to heat up very easily when not on a hard surface. When I'm using my laptop on my bed or couch I can't even have it sit on my lap without it heating up so I decided to get the lap desk cushion. This lap desk from Amazon will give me a comfortable surface to work from when I'm sitting or laying down and using my MacBook Pro for a longer period of time.
Future Upgrades for MacBook Pro Accessories
I've upgraded quite a bit from my old laptop setup, but here are some future additions I would like to get for my MacBook Pro accessories.
Aukey USB to Lightning Cable

Buy Aukey Lightning Cable from Amazon
Although I don't rely on using my laptop to charge my iPhone and I have iCloud to sync my photos. A USB lightning cable will still be useful in case I do need to use it in the future. To save myself some money, I will eventually get this one off of Amazon, since I've had Aukey lightning cables in the past and they've done the job.
AirPods are wireless earphones I've just recently purchased and absolutely love. I'm constantly using my laptop and listening to music. So having AirPods have made it convenient for me to move around without having to rely on my earphones to be plugged in. I used to carry my wired earphones around and they're annoying to plug-in especially when I'm using them at the gym. Airpods are my favorite iPhone X accessory and are always included in my tech bag.
OMOTION UltraSlim Bluetooth Keyboard
Although I enjoy the new improvements to the 2018 MacBook Pro keyboard, when I get a monitor for my MacBook, I will also be getting a bluetooth wireless keyboard. The bluetooth mouse is one of my favorite accessories so a wireless keyboard I believe would be a good investment.
LG 34″ Ultrawide Monitor for MacBook Pro
This is something I definitely want to get within the next year. An ultrawide monitor for my MacBook Pro would help editing photos and videos so much. A large monitor would definitely help me create the most ideal desk setup. Having more screen real estate will put less strain on my eyes while giving me more room to see all of my Final Cut or Adobe Premiere Pro windows. Although I want a curved ultrawide screen, I may just get a regular ultrawide monitor if the price is right around Cyber Monday.
Samsung T5 SSD External Portable Hard Drive
Buy Samsung 250 GB from Amazon
This is listed last but may be one of the next things I upgrade. I've used external HDD hard drives in the past with some troubles, so I want to get an SSD which is much more compact and is much more reliable. Since I'm always on the move and using my hard drive, I want an SSD where I don't have to risk damaging the insane disc which can happen to HDD hard drives. I want to be able to get an SSD where I can carry around and a large HDD that I can leave at home and move files over after every photoshoot, video shoot, etc..