Hi, my name is Nick Le and I'm a professional photographer and the founder of Gridfiti.
Gridfiti is a platform I created, which documents the best camera gear used by some of the most talented creatives in the world.
If you're a photographer or videographer like me, I find it super interesting to see what camera equipment other creatives carry. The gear doesn't make a great photographer, but it can provide some valuable insight.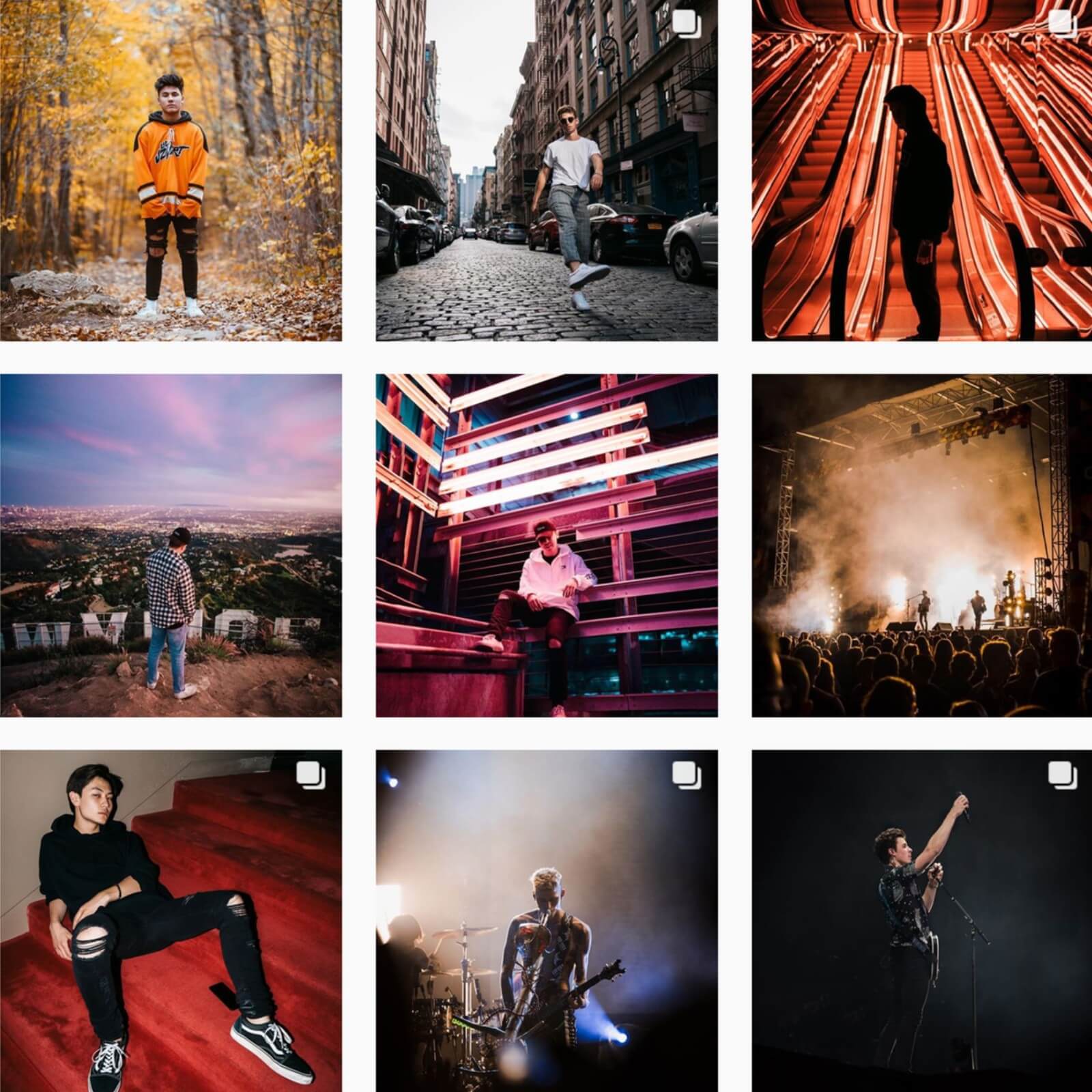 Today, Gridfiti offers much more than just the camera gear creatives carry. Gridfiti is a platform where I can feature creators, explore unique workspaces, and provide more insight about what happens behind the scenes. Showing how the camera gear helps a photographer produce the final product.
As Gridfiti grows, I am going to be  focusing on my experiences as a professional photographer and creative.
I want to give you the best insights on what type of camera gear is best for you and your environment. By interviewing the best creators in the industry, I hope that you can learn from each and every story. Here are some of the different areas that I currently cover:
Gear Spread
Gear spread is solely focused on answering the question - what camera gear do you carry? Camera gear doesn't define talent, but having the right camera gear for your needs can go a long way. In this section of the blog, you will be able to see what camera equipment other photographers and videographers are carrying. You will also have a look at what type of photos or videos they are producing with that specific gear.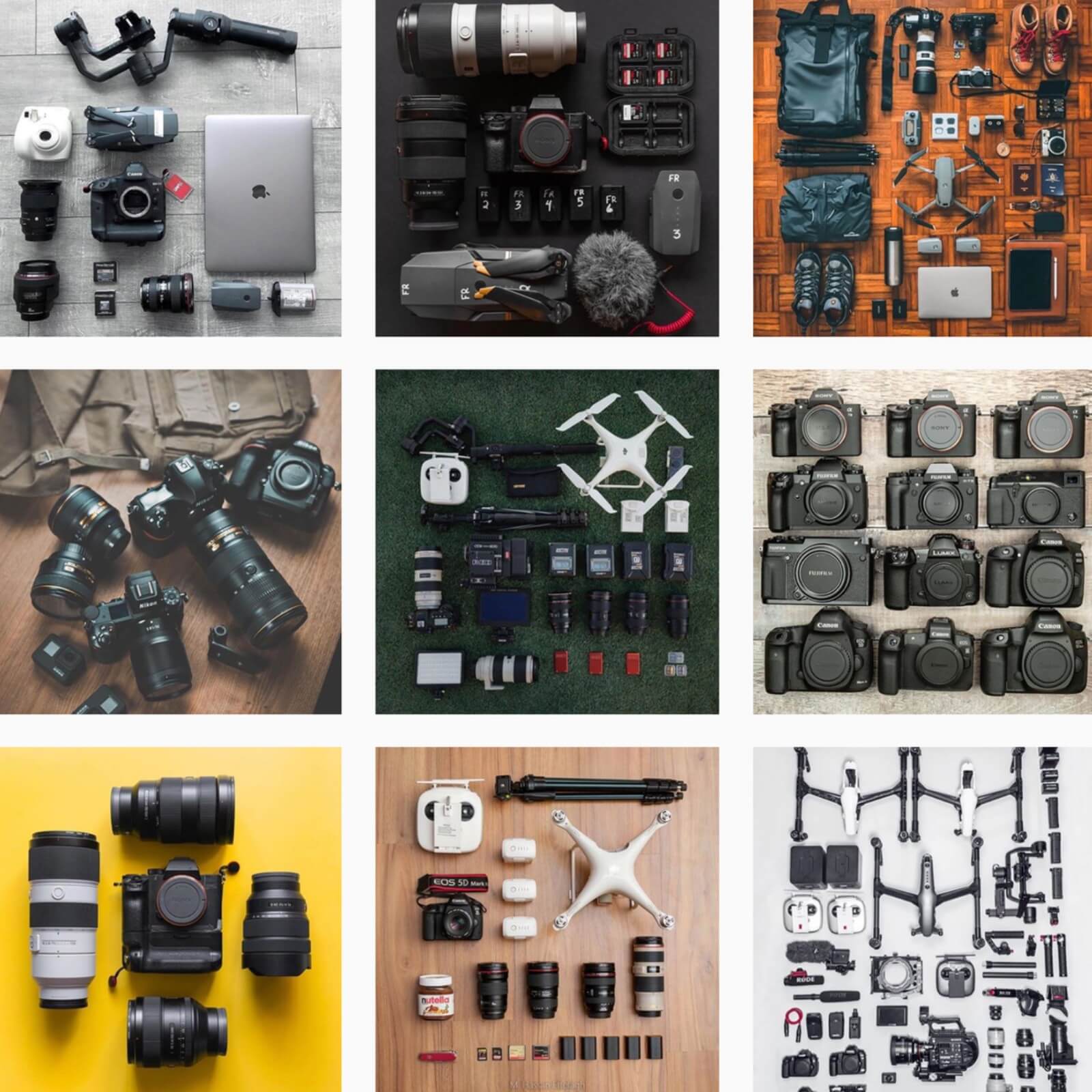 Follow @gearspread on Instagram
Drone Grids
The emergence of drone photography and drone videography is pretty amazing. Drone cameras & drone gear are becoming more accessible and we're starting to see a ton of new talented aerial creators surfacing online. I'm looking to interview and showcase the work and gear of the best drone photographers and filmmakers worldwide.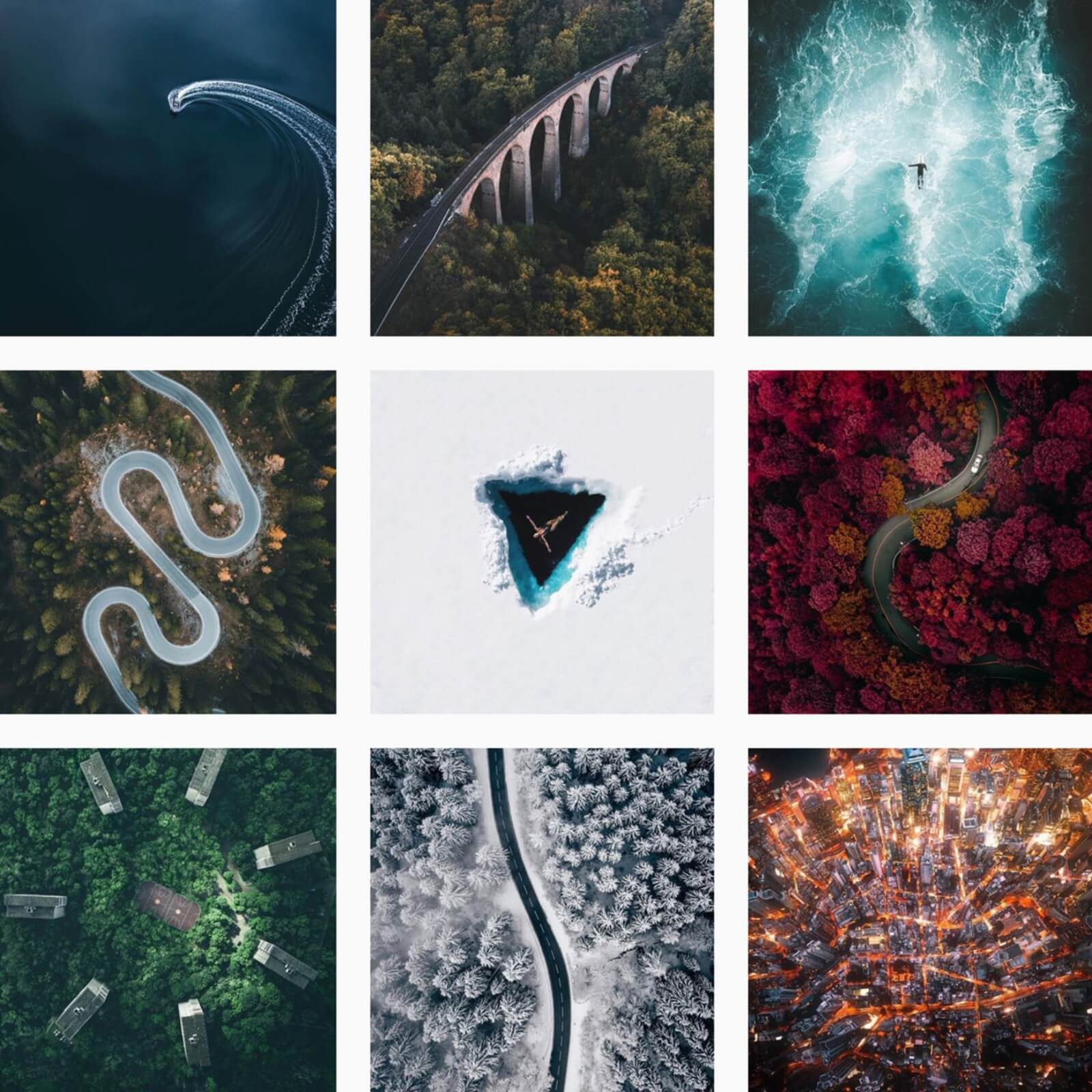 Follow @dronegrids on Instagram
Portrait Grids
This is an account where I showcase the best portrait photography from some of the most talented portrait photographers worldwide. Tag @portgrids and #portgrids for a chance to be featured!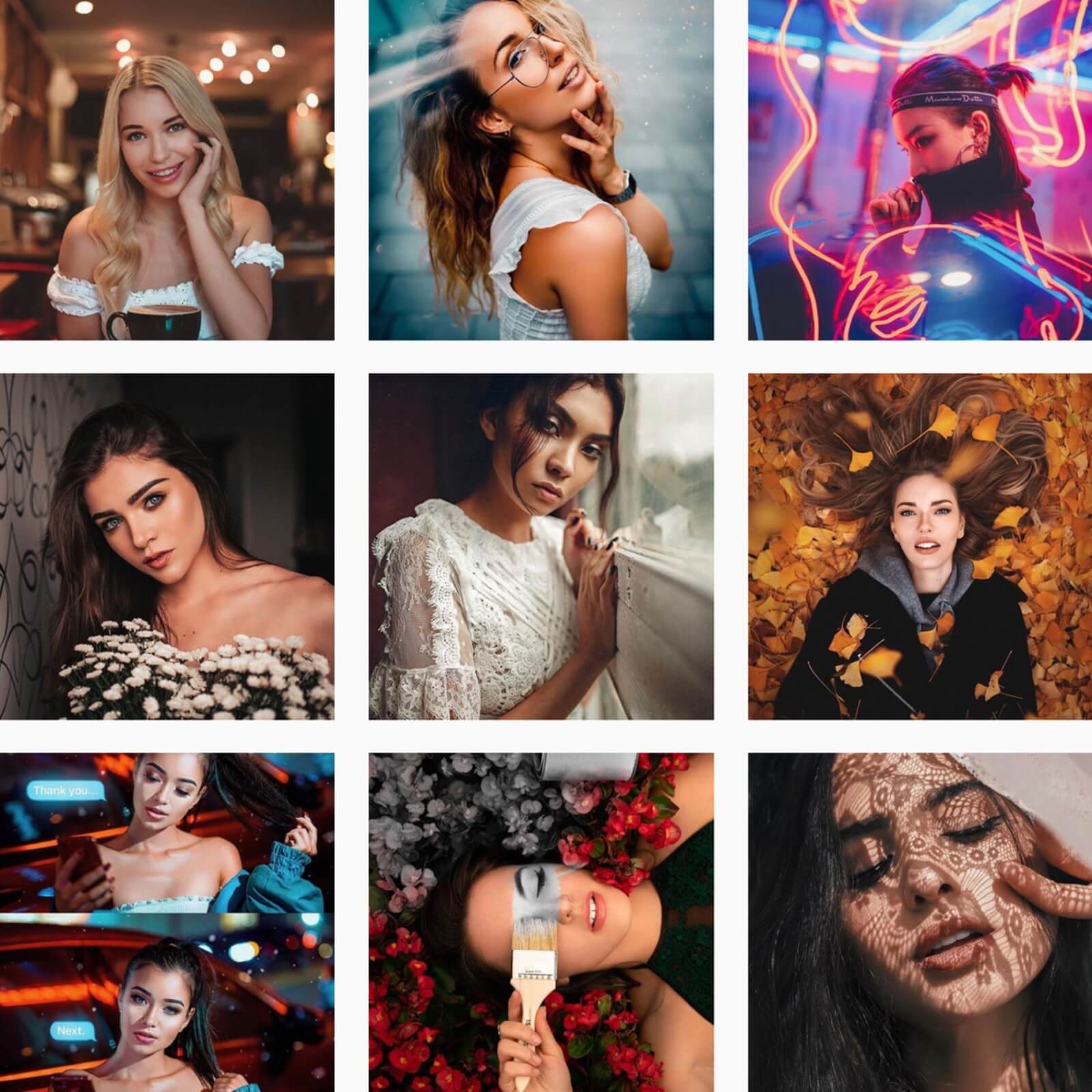 Follow @portgrids on Instagram
Gridfiti Blog
The Gridfiti blog will be a place where I showcase the latest news and recommendations related to camera gear. Since I'm always connecting with incredible creatives worldwide, I'll be sharing content tips, travel advice, and camera gear recommendations from industry professionals. If you're looking to be featured, tag @gridfiti and #gridfiti.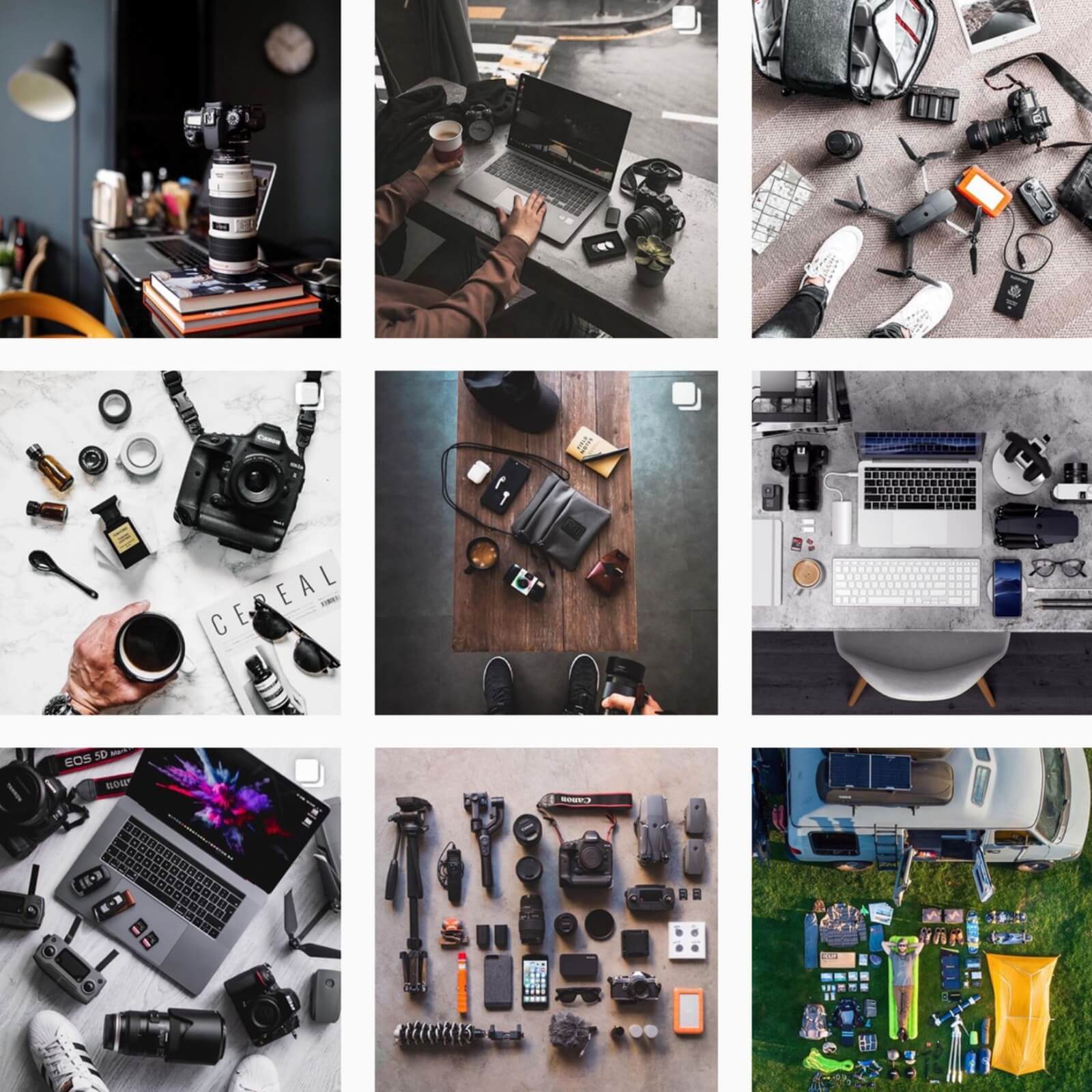 Follow @gridfiti on Instagram